Anyone else feel rather lost and insecure without an on-the-go makeup bag? I know, I know. It sounds absolutely insane for me to admit but I am a gal who REALLY relies on her makeup bag. I have since thrown out my dingy and dirty Hello Kitty makeup bag for one that is 10x more attractive.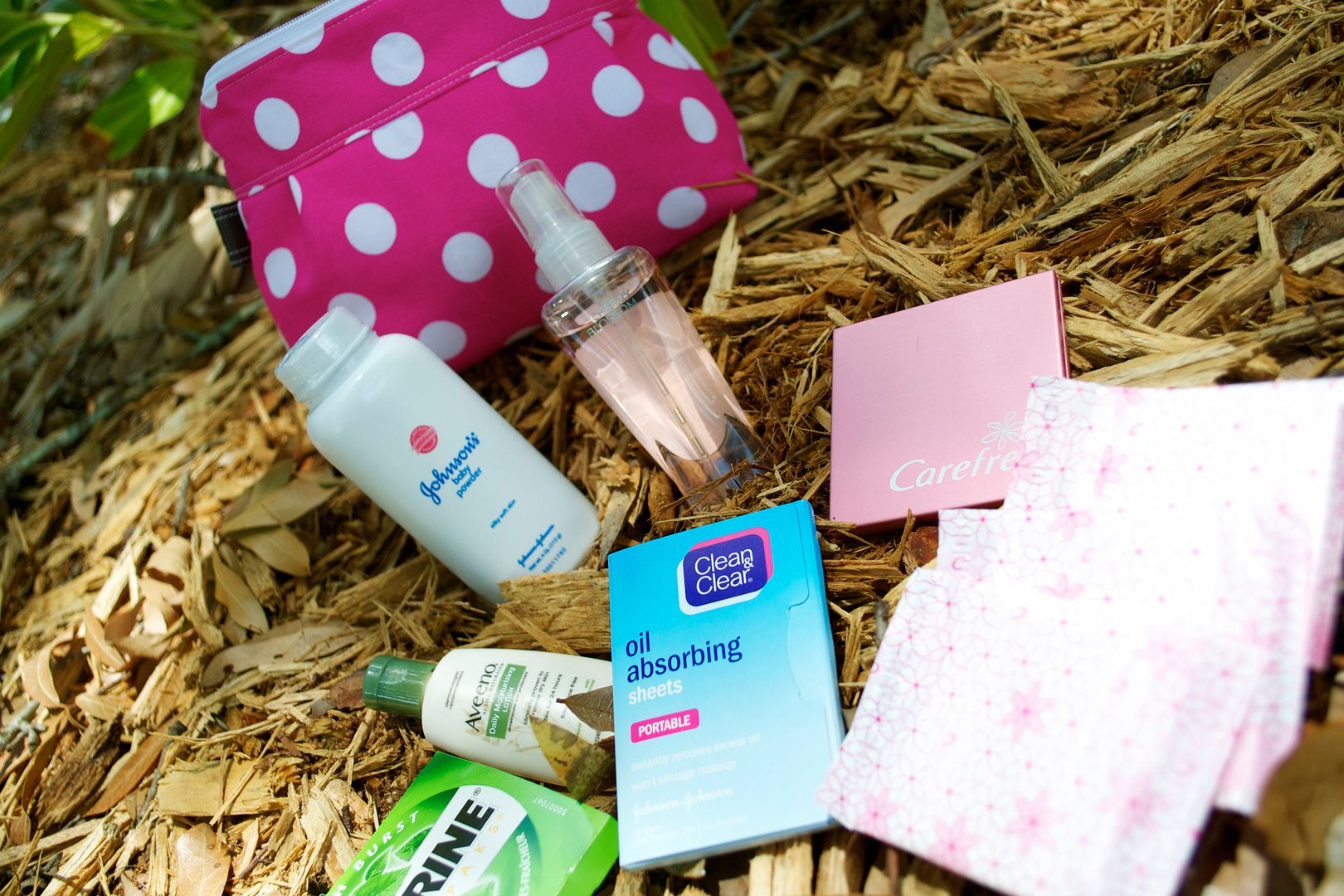 Purty, uh? Carefree has gifted me with a Freshen Up Essentials kit complete with all of the items that I'll need to stay fresh throughout the day.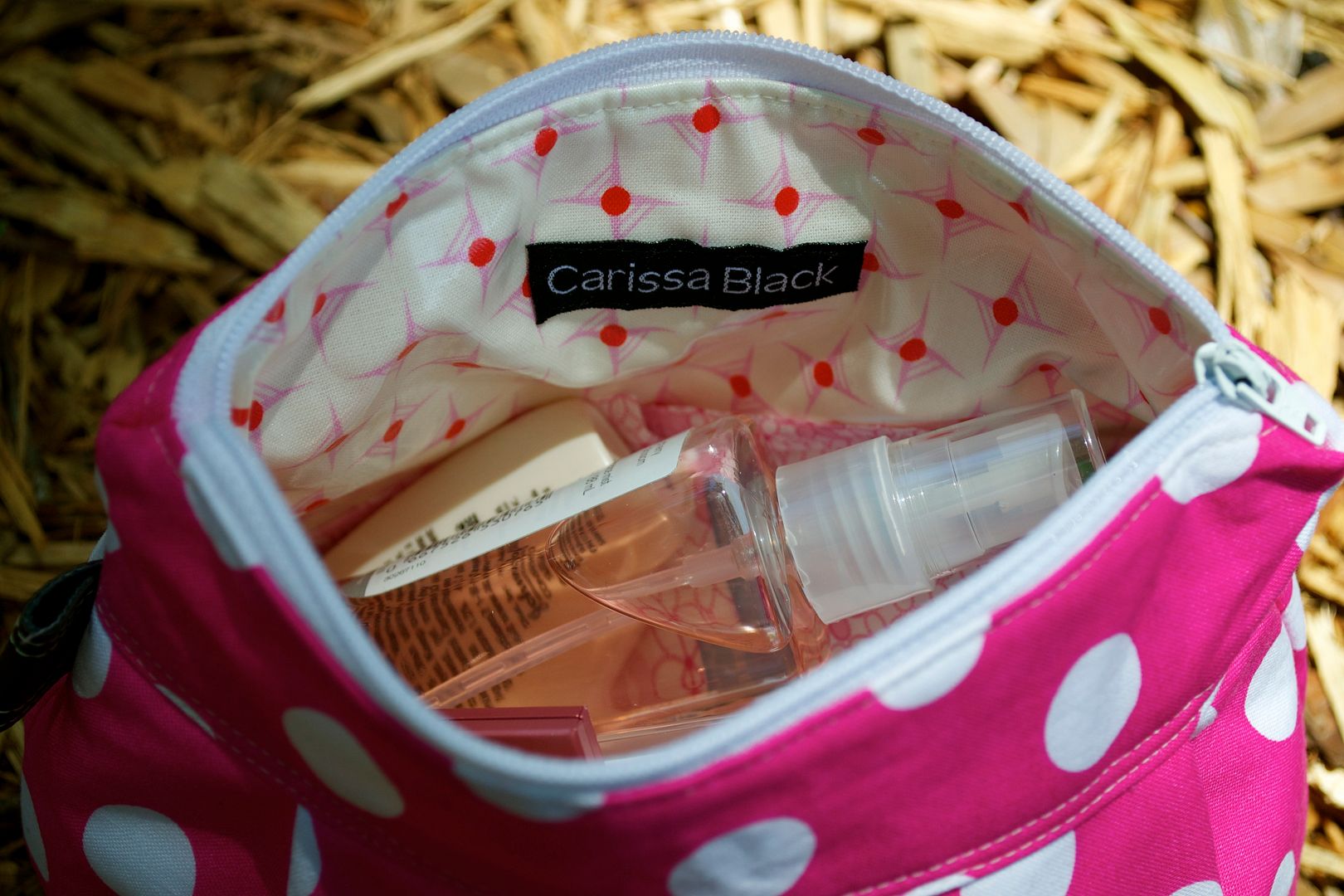 And is toted in such a darling pink bag.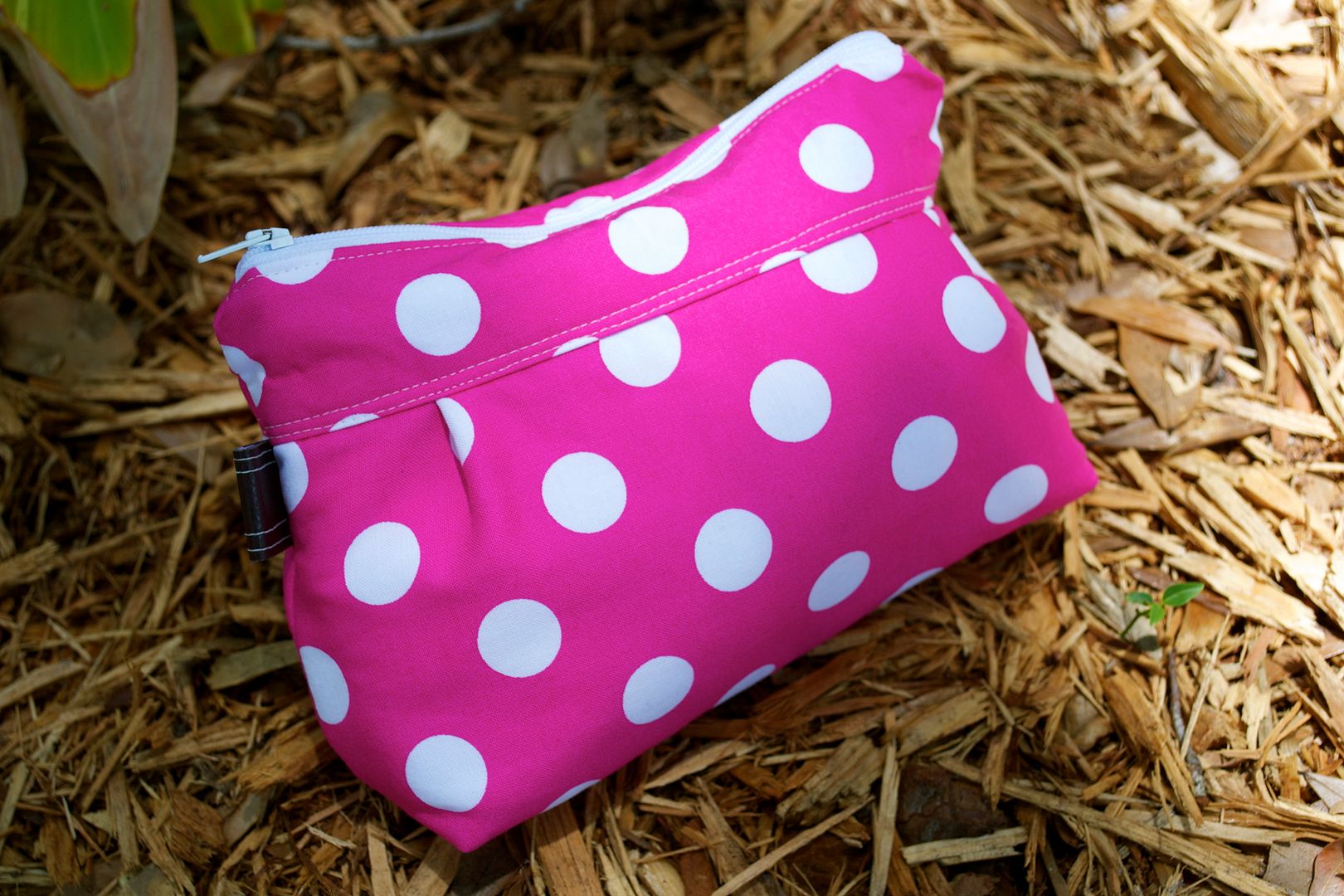 That says a lot for me considering I'm not a fan of the color pink.
😯
Yeah, I know…
Also inside this kit comes a few of Carefree's ActiFresh liners.
Don't get me that Too Much Information face, girl. We're all women here so we can rap about this sort of thing. Ideal for pre and post-period, these liners are great for giving you that extra bit of freshness. They are super thin, surprisingly comfortable and have an odor control system that keeps you fresh for up to 8 hours. Heyyyy! And did I mention that they are only $6.60 for a 120-count box?
Snag 'em anywhere Carefree products are sold.