Welcome to another post of Amor de Lacquer….the series all about nail polish and nail care! Send me your requests, suggestions and ideas to Brittany@ClumpsOfMascara.com.
I almost did a cartwheel when I unwrapped some Chanel polishes this past Christmas. I've tried several brands of nail polish but only a handful of luxury brands. And while I've always wanted to try Chanel, I just couldn't justify buying a $25 of le vernis. As much as I love nail polishes, come on, yo…$25 is a lot for ONE bottle. Or am I cheap? Probably the latter. 8)
Gotta love when people can read your mind and get your desires for you. 😀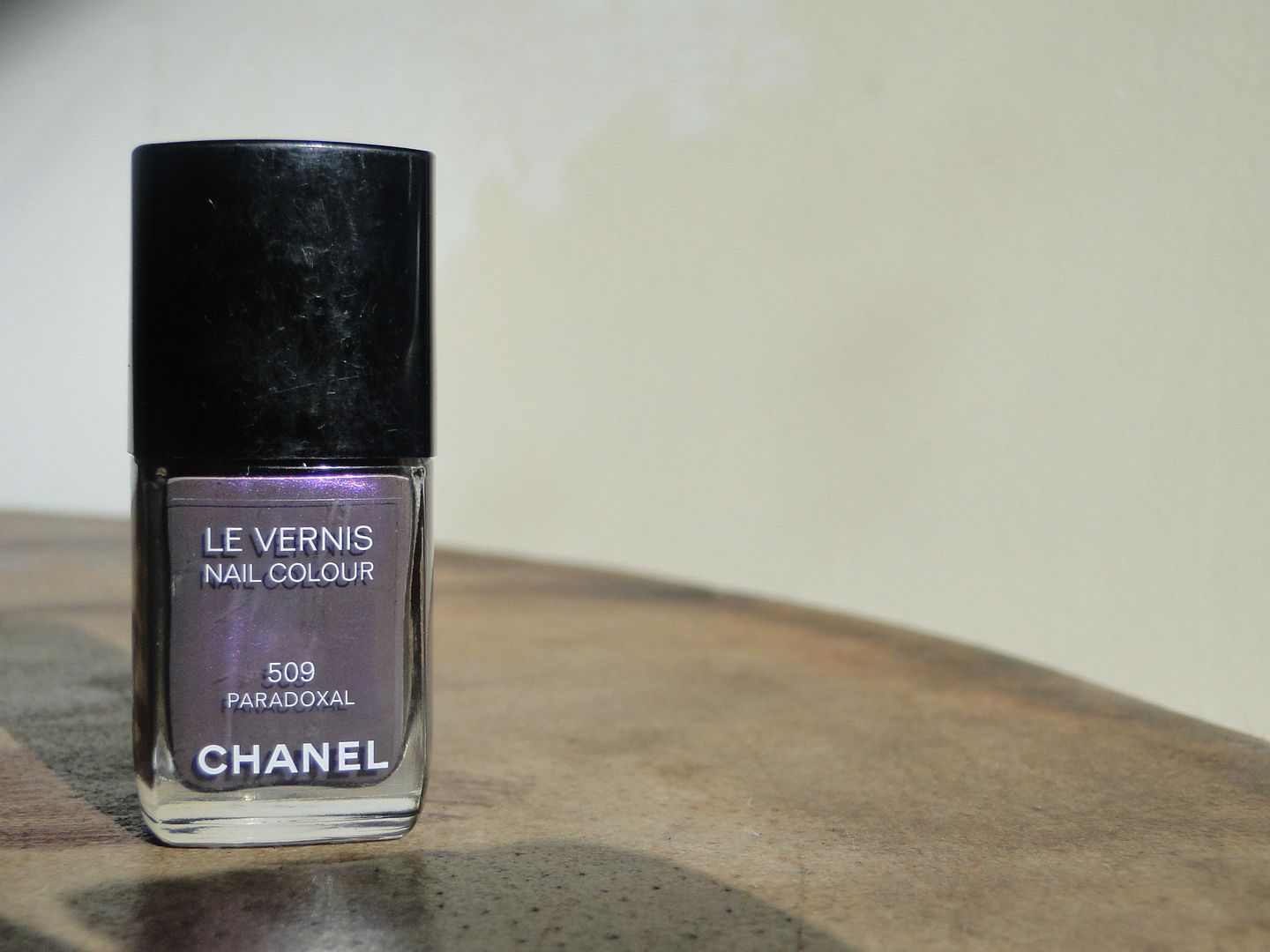 So how awesome is Paradoxal? Hit the jump to see if it met my expectations.
I felt like some kind of diva using this polish. I know, I know…I shouldn't be acting all honorary just for using a Chanel polish but since that polish was as close as I was going to get to Chanel anything, I lived it up.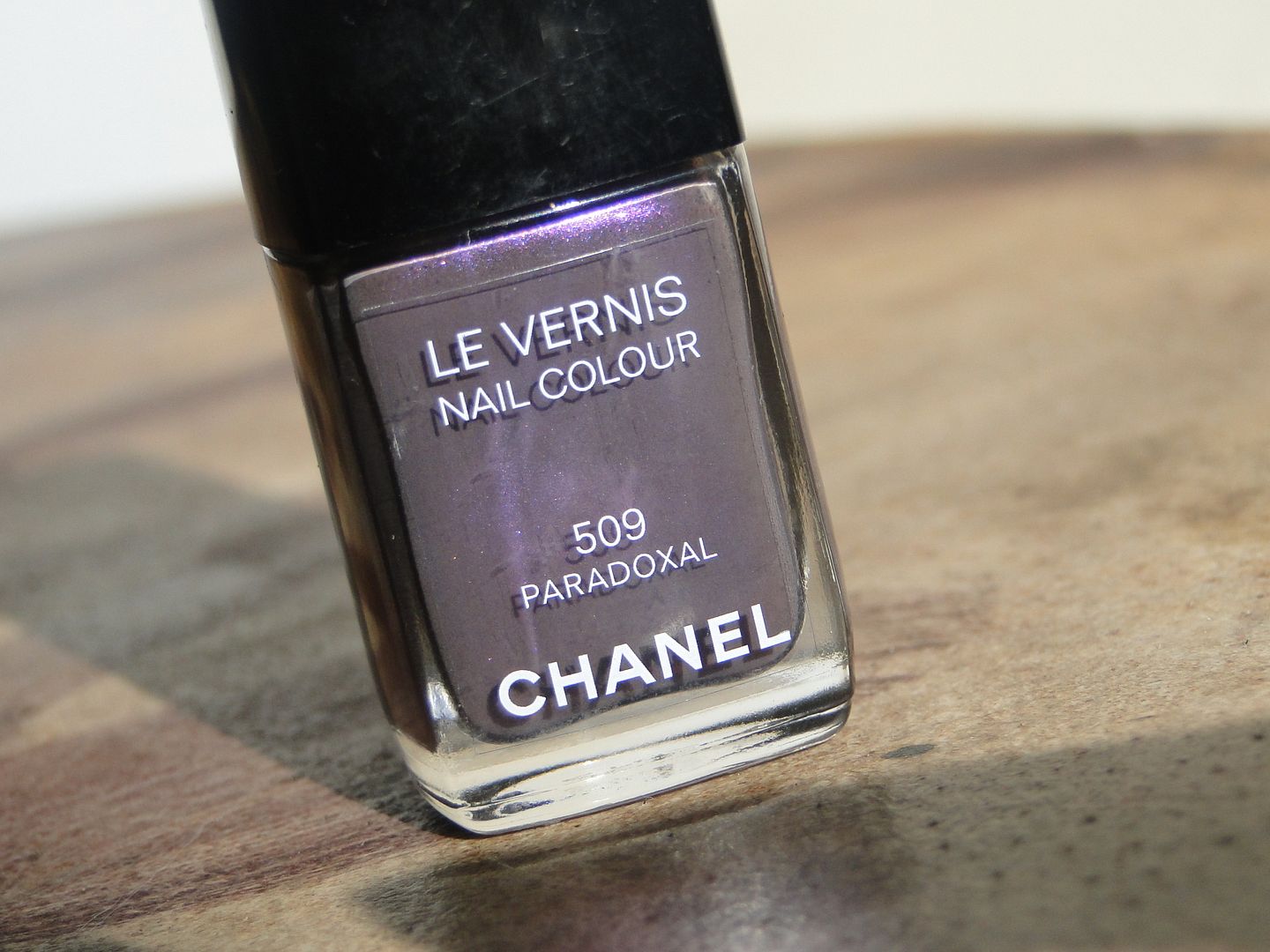 It's a stunning color, right? It could be described as dusty plum. In fact, it looks more vibrant in the bottle than it does on the nails. And I definitely wouldn't file it under my "Favorites".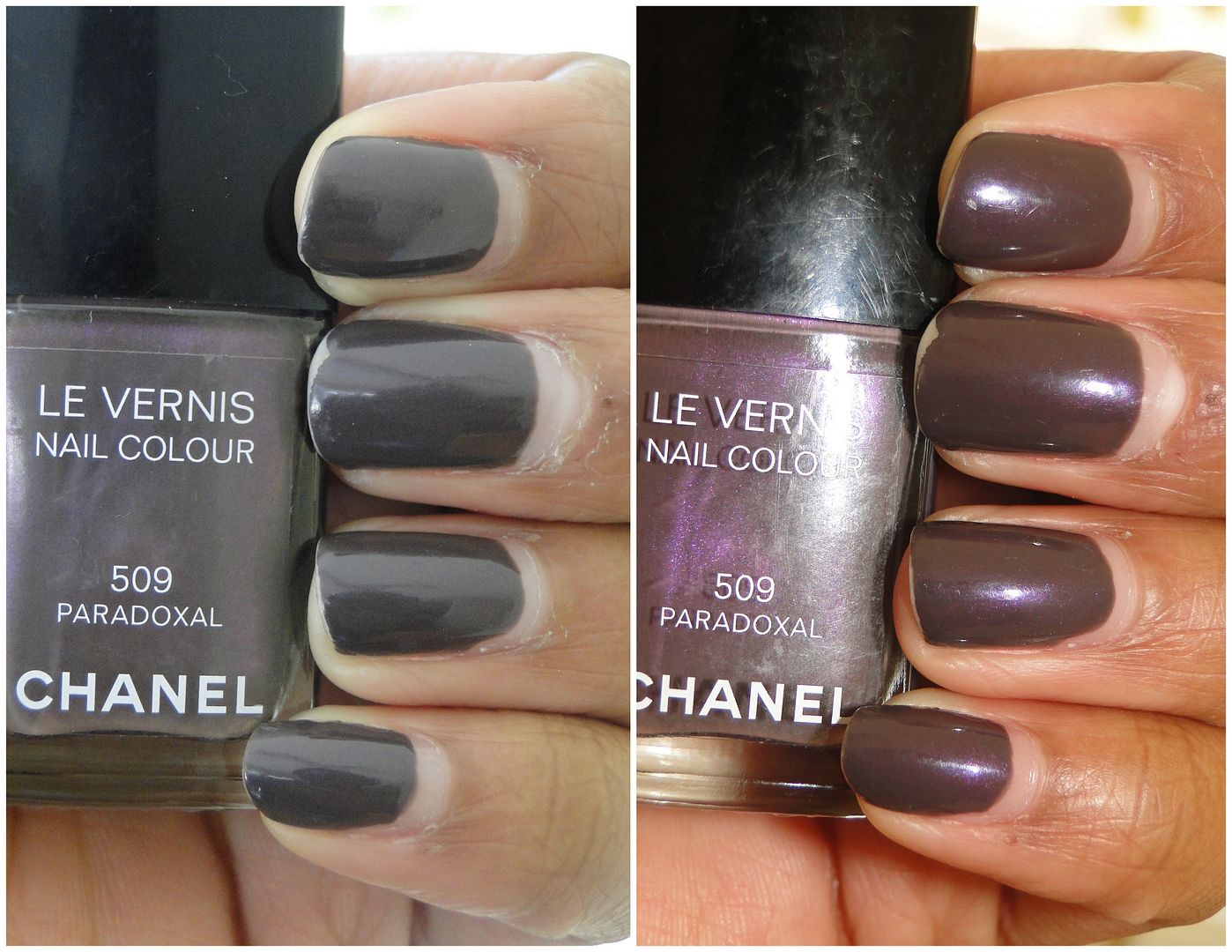 It's just okay. I wanted more. And do you see that chipping on my middle nail? That's only after 1 day of wear. Come on, Chanel darling…you've got to do better than that. And while I probably don't have a color like this in my collection, I'm not sure if I would have gotten it for myself.
But I absolutely LOVE my family for scooping it up for me. They rock.
Have you tried any Chanel polishes? Whatcha think?
Polish Pretty,