If you accidentally bit your computer screen trying to get a bite of that yummy pizza, I do apologize. Enticing, isn't it? Pizza is my total weakness. Even though I have issues with cheese, it's as if I forget all about them the minute I think about pizza. So when I was invited to host a Pizza Crawl with Chevy, no way was I going to turn that down. I popped a Lactaid, worked out SUPER hard the night before and was ready for the mission.
The challenge…drive around in brand new Chevy vehicles and check out 3 of Orlando's top pizza places. You KNOW I was down.
A good 10 of us or so met at Carl Black of Orlando dealership. We signed our waivers and checked out the rides.
Instead of rolling around in the same cars, we decided that we'd rotate cars at each stop. We had 2 Cruz's, an Equinox and a Tahoe Hybrid. You know which one I hopped in first…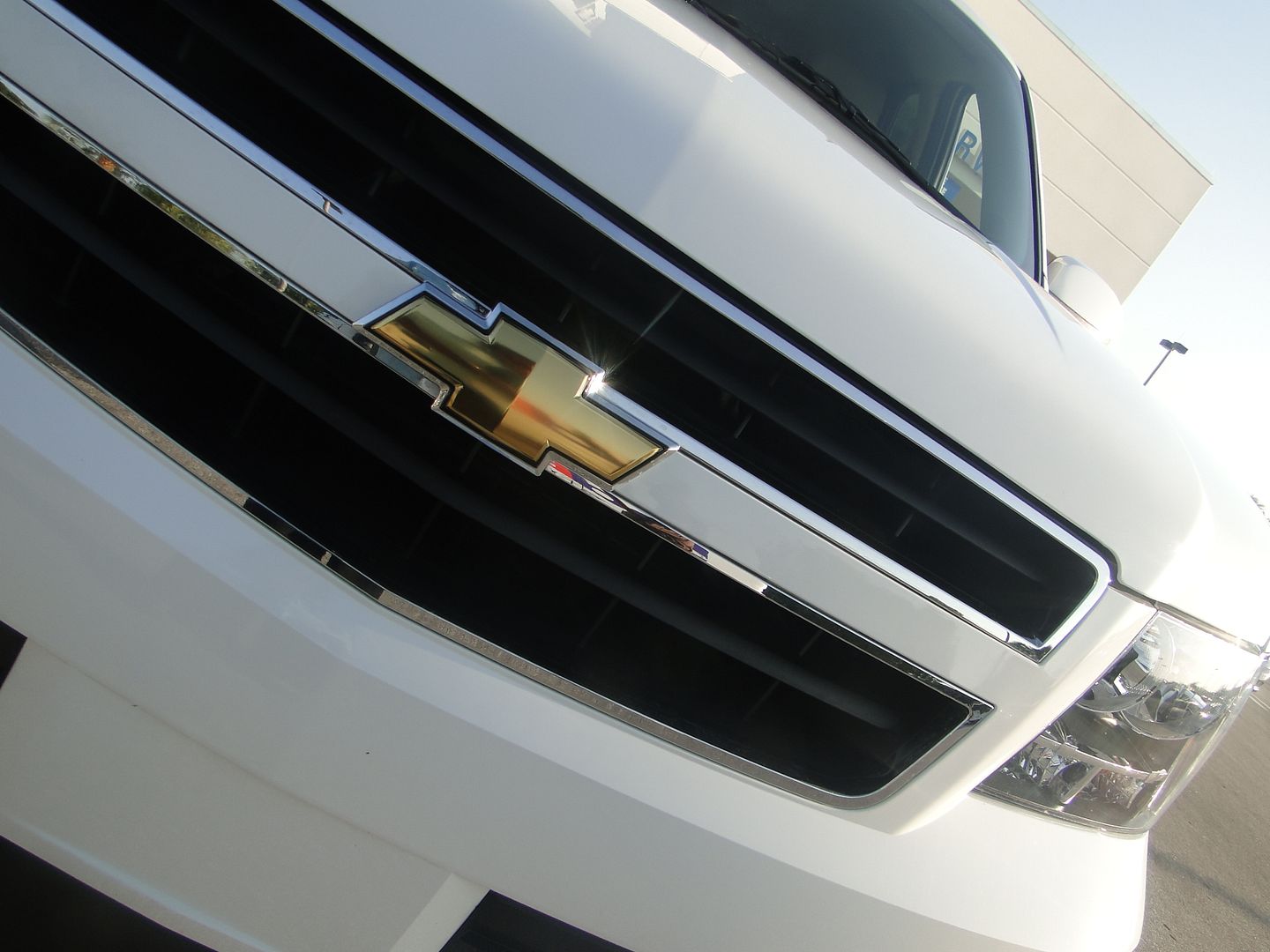 The big body Tahoe. I'm a sedan lover all the way (hello…gas!) but I absolutely LOVE this Tahoe Hybrid. Chevy prepared us with bottles of water, lots of candy (they know me too well), a Tide pen and bottles of Tums (they REALLY know me). And off we went!
The first stop was Junior's Pizza off of Dean Road.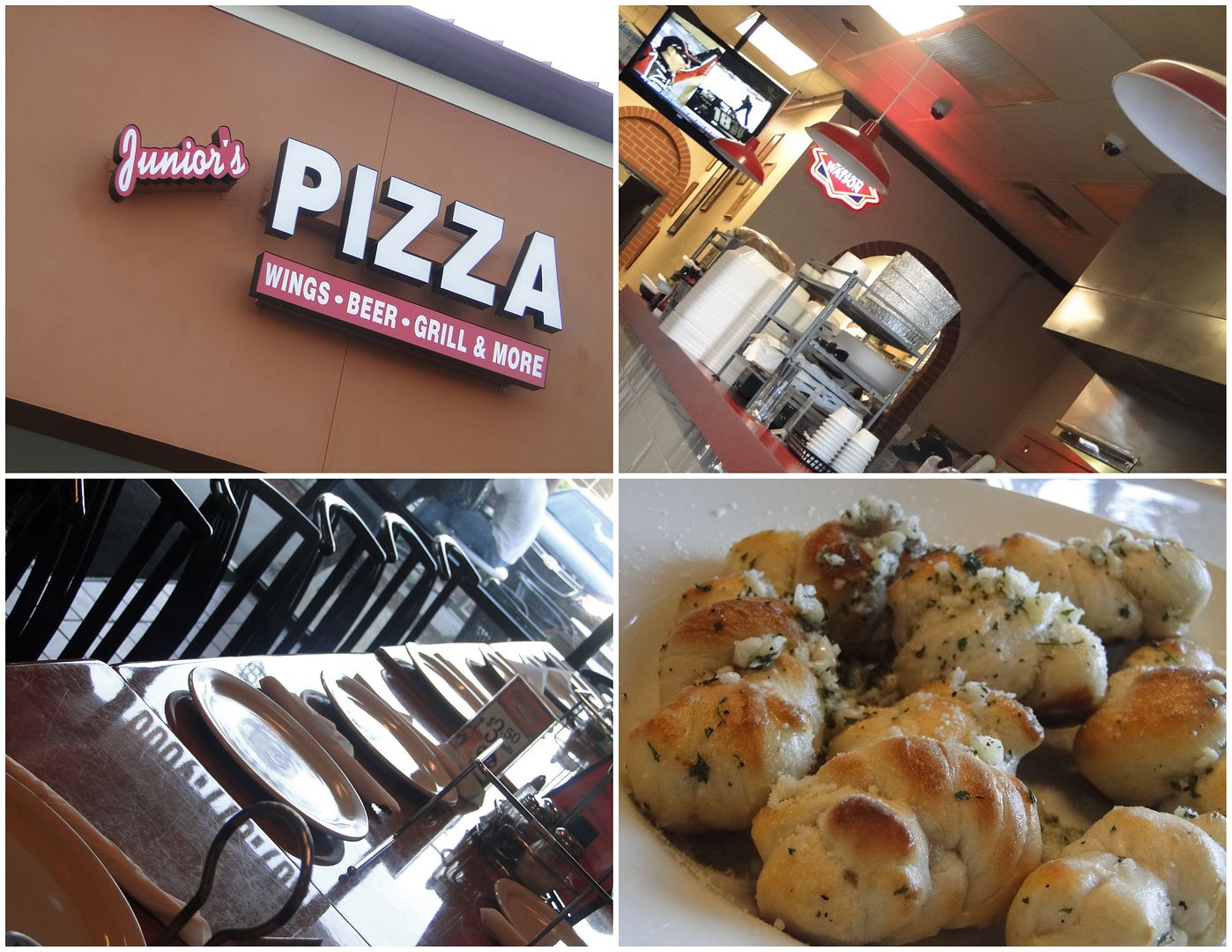 Their buffalo chicken pizza was to DIE for. I only had half of a piece but it was delicious. We all agreed that their garlic knots were some of the best that we've had. It took everything in me to not eat more than one of those deliciously garlic-y butter balls.
The good ole' Equinox took us to our next stop.
Crossover cars have always been funny lookin' to me but I love how this kid rides like a car but has enough space for everyone. Well helloooo Lazy Moon.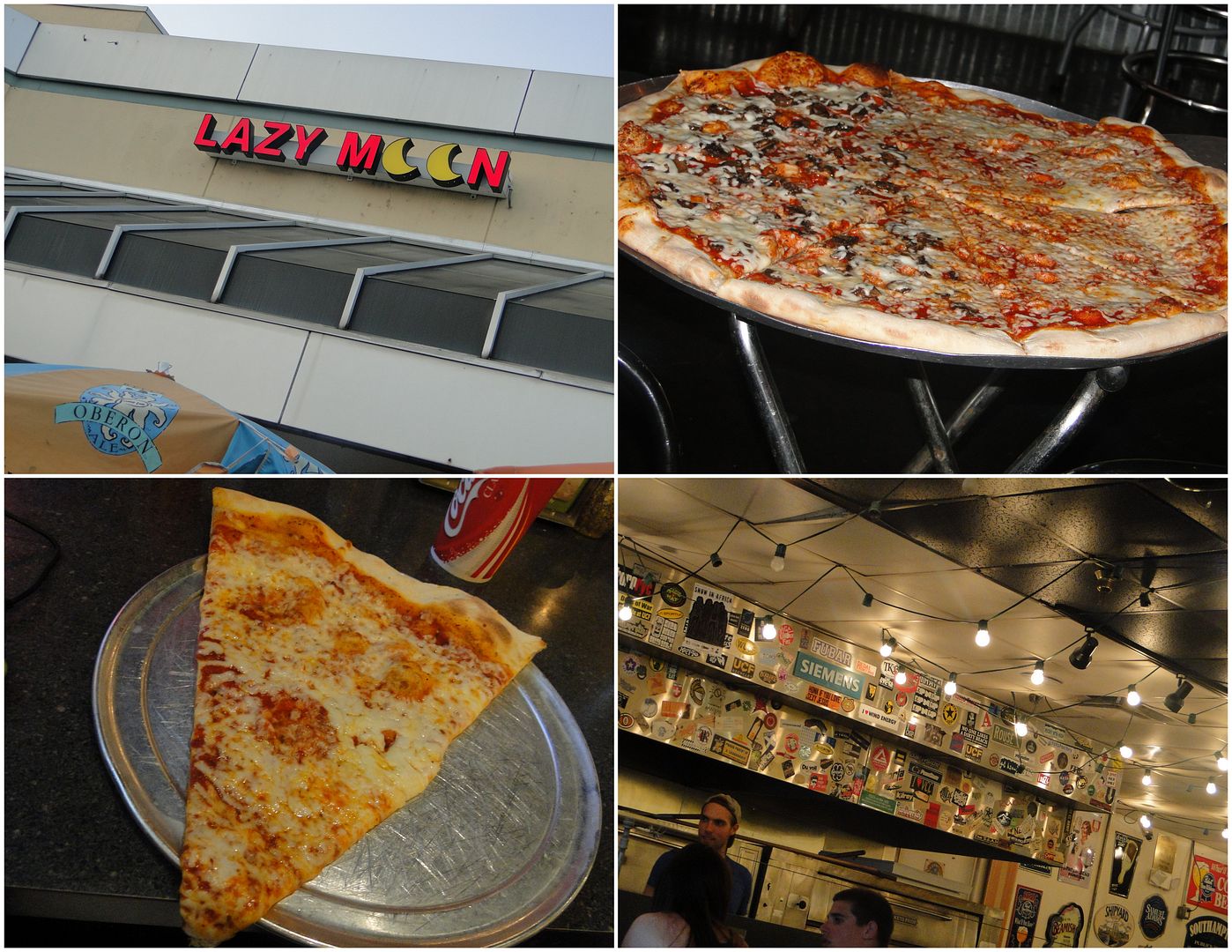 This pizza spot was located down the street from the University of Central Florida so it is definitely a college hangout. The pizza was enormous!! I was only able to eat 1/3 of it. The guys, of couse, manage to scarf down their entire slices. We all agreed that Lazy Moon had the best pizza sauce.
And then off and away, my good friend, the Chevy Cruze took us. To the  Mellow Mushroom, that is!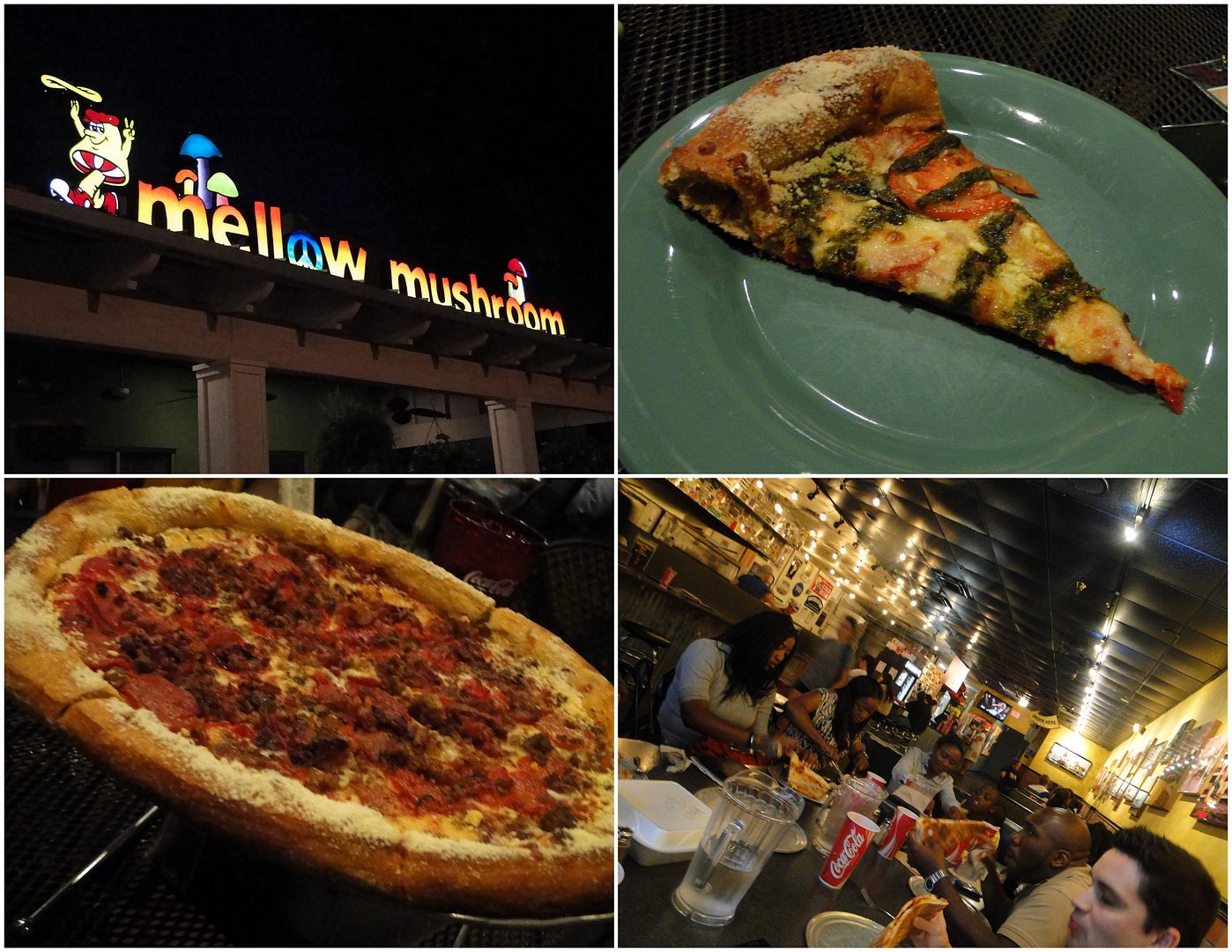 I've heard fantastic things about Mellow Mushroom so I was super excited to try their pizzas. Unfortunately, I was stuffed beyond belief and could hardly manage to get down a slice. Their parmesan sprinkled crust was wonderful!
Those of us that tweeted and Facebook'd our way around town scored gas cards and gift baskets. Woot! Check out GM's blog post of our Chevy Pizza Crawl.
If you are in the Orlando area and would like to be apart of awesome events like this, let me know! Many thanks to the Carl Black dealership, the pizza spots and all attendees, including Carl from Exploration Orlando, one of my FAVORITE Orlando lifestyle bloggers.
All attendees, including myself, were offered the vehicles and meals courtesy of GMC. No purchase was necessary nor did I receive payment to write this post. They simply asked if I would like to host, I agreed and a party ensued! For more information about Clumps' Disclosure Policy, click here.