Soooo, guess who's doing another awesome event with Chevy? I aaaaam! And I'm beyond excited about it because this event is specifically for preggo chicas like myself.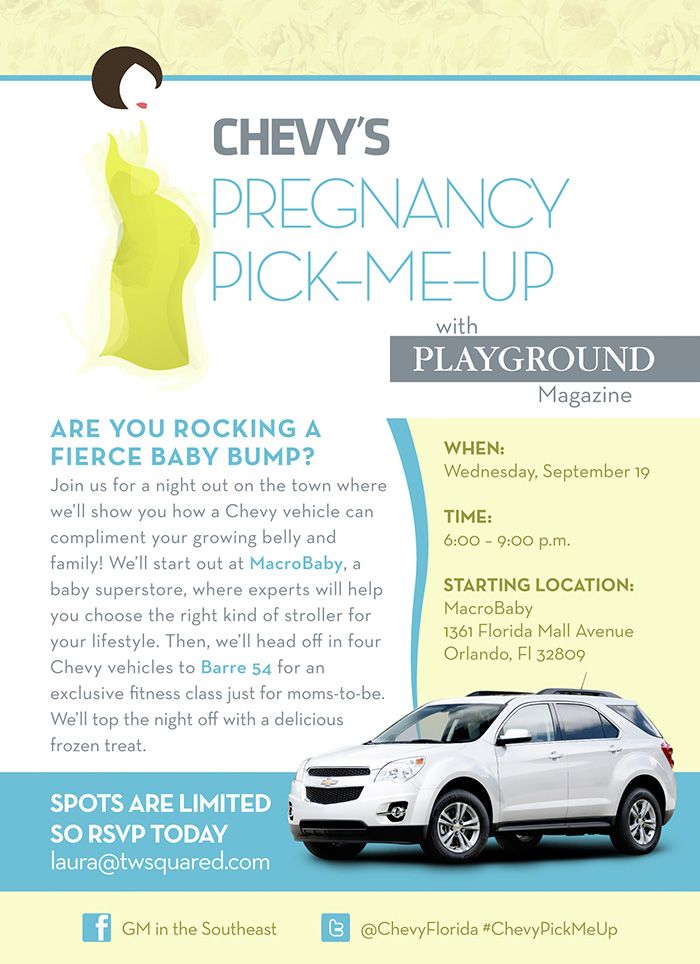 If you've been a Clumps of Mascara reader for awhile, you may have seen some of my Chevy posts. I've done a lot of Cruze-in' with the brand. I explored Orlando with my fellow blogger friends, got a sugar rush during Valentine's Day and  hosted a pizza crawl. Chevy knows how to have a good time so I'll be partyin' with them for as long as I can.
Do you know any pregnant mamas in or around the Orlando area? Tell 'em to join me next Wednesday for a fun Chevy-sponsored event. As the flyer says, spots are limited to if you or someone you know is interested, RSVP with the quickness. Don't hesitate to email me with any questions.
Stay tuned for more update of this event. You know I'm takin' pictures, right? 😎