Welcome to another post of Amor de Lacquer….the series all about nail polish and nail care! Send me your requests, suggestions and ideas to Brittany@ClumpsOfMascara.com.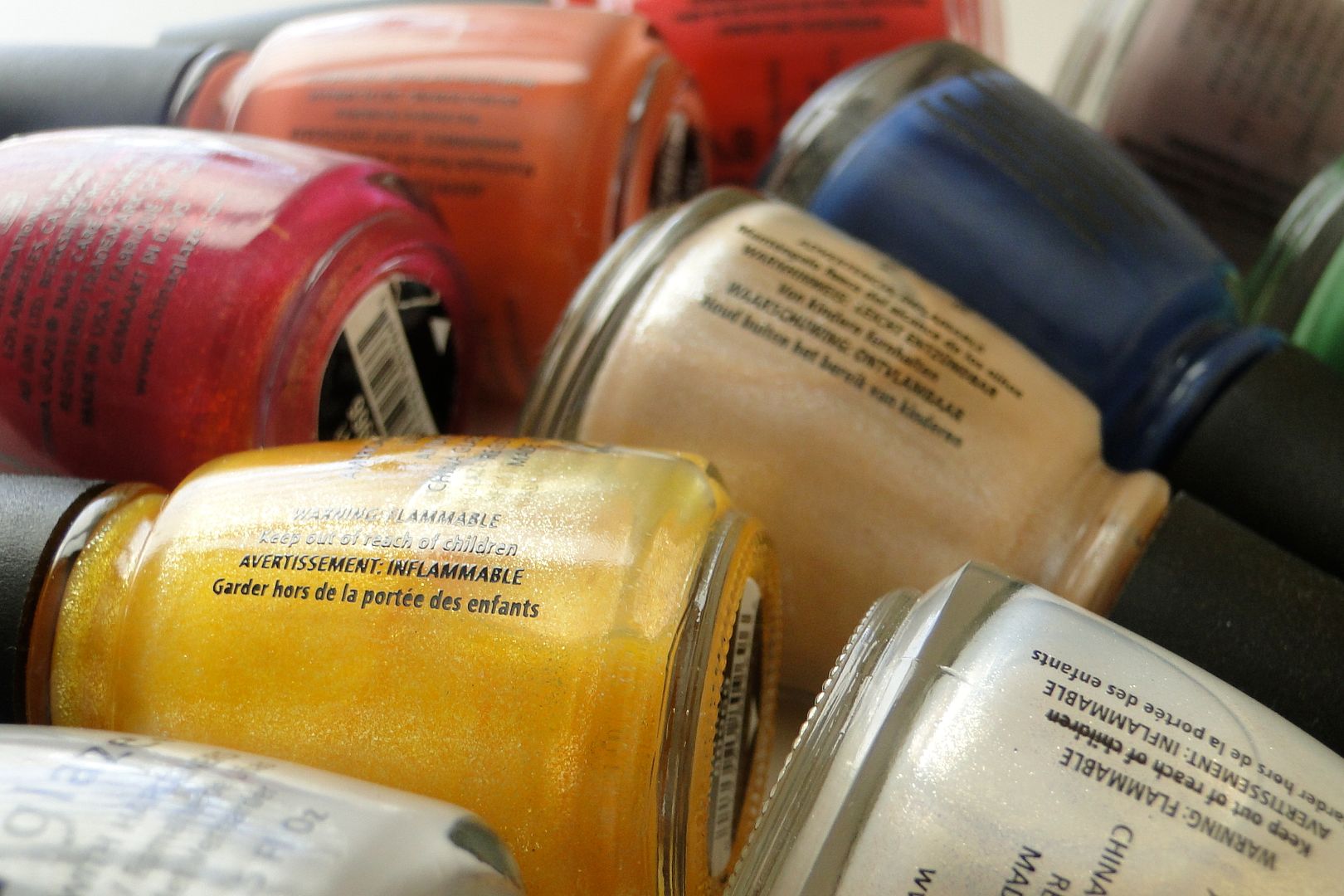 This collection isn't THAT new. It has been out for a few months and while it didn't cause a lot of fanfare in the nail polish world, I think Anchors Away was one of China Glaze's best collections. And I'm a little delayed at reviewing it but hereeee we go! First up, the darker shades…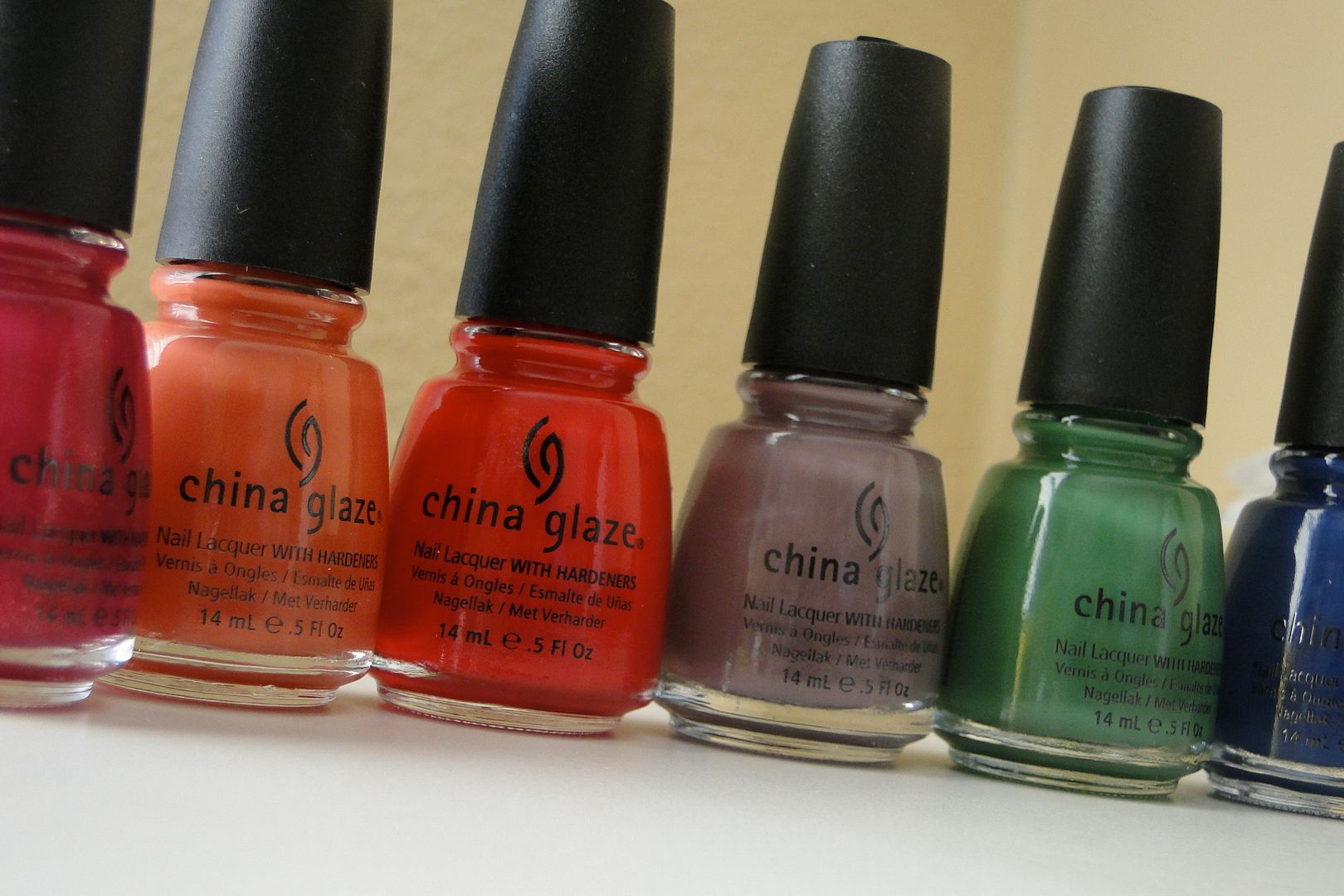 Ahoy!, I think is the safest of all of the shades. This would be the color that most women would run towards. It's beautiful and starwberry-esque with a nice shimmery finish. It's not the most unique but I absolutely love it.
I love this kid! Then again I love most orange polishes. Life Preserver applies beautifully. Depending on if you add a top coat or not, it is quite reminiscent of a pumpkin.
What can be said about Hey, Sailor!? It's a red. China Glazes has many reds and this is just another one to add to the collection.
I've never been the biggest fan of these gray/purple types it's nothin' that a little nail art can't handle. It's an interesting color to say the least.
I hate to be a pop culture repeat but this polish is #WINNING. I love greens and I love how this one is streak-free and dries to a jelly finish. This is gorgeous!
First Mate is a true blue. Just…wow.
I applied 2 coats for each polish and as always, the formula were awesome. I never have any application issues when it comes to China Glaze polishes. Stay tuned for part II of the Anchors Away collection!
See any that you like?
Polish Pretty,