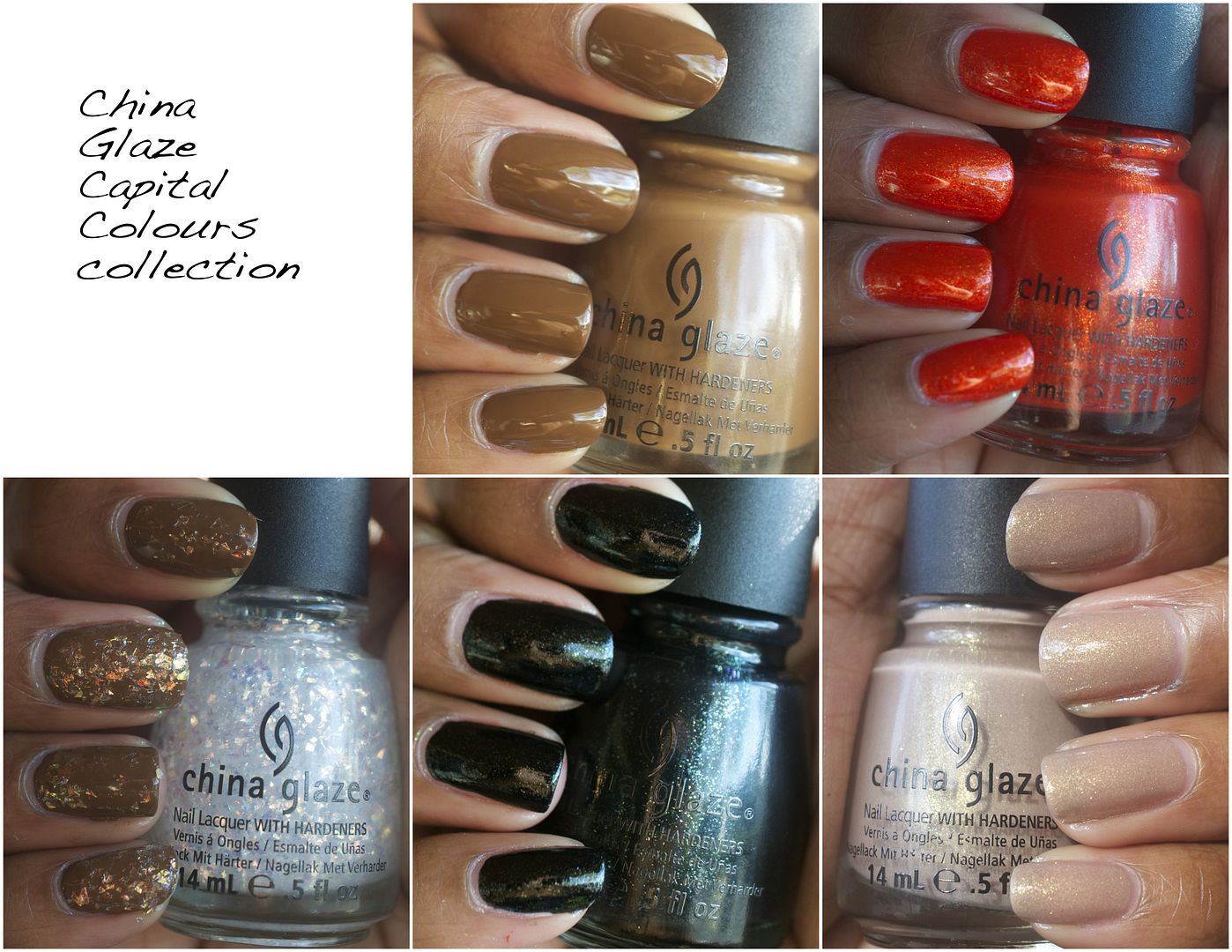 Confession time: I've never watched any Harry Potter movies. Or Lord of the Rings. Or Pirates of the Caribbean. But The Hunger Games? Ob-sessed. I've read all 3 books (liked the first one the best, though) and can't WAIT until the movie comes out. China Glaze's Hunger Game collection features 12 gorgeous shades, all representative of the 12 districts of Panem.
Confused? Um. Read The Hunger Games. Like…now. I've only got 5 of the polishes. The HG obsessor that is me wanted to haul ALL 12 shades but only 5 spoke to me. I do want to pick up Agro though. That metallic olive green is gorgeous!
The collection in its entirety….
Fast Track is cool beige with gold micro-flecks that reminds me so much of another China Glaze shade. I just can't put my finger on it. Anywhoovers, Fast Track is gorg. It's a work appropriate shade with hella personality.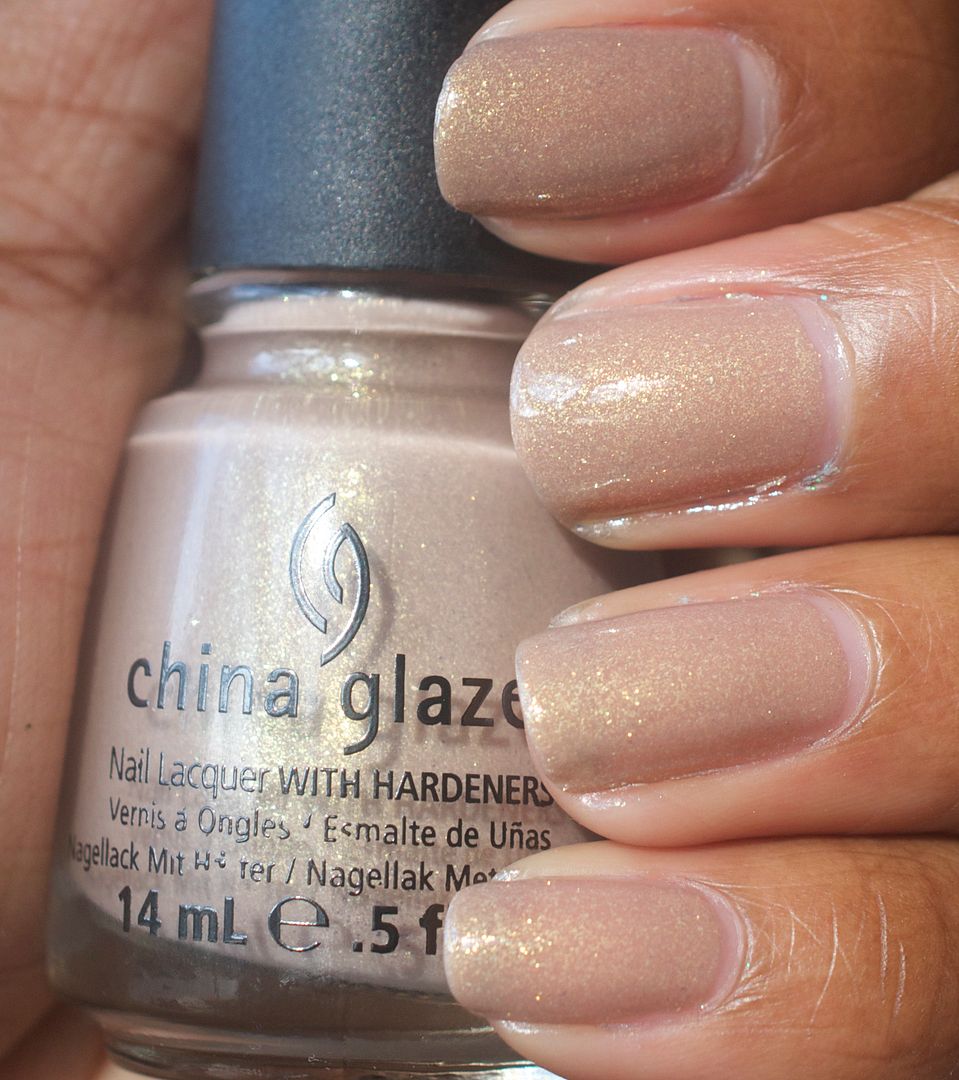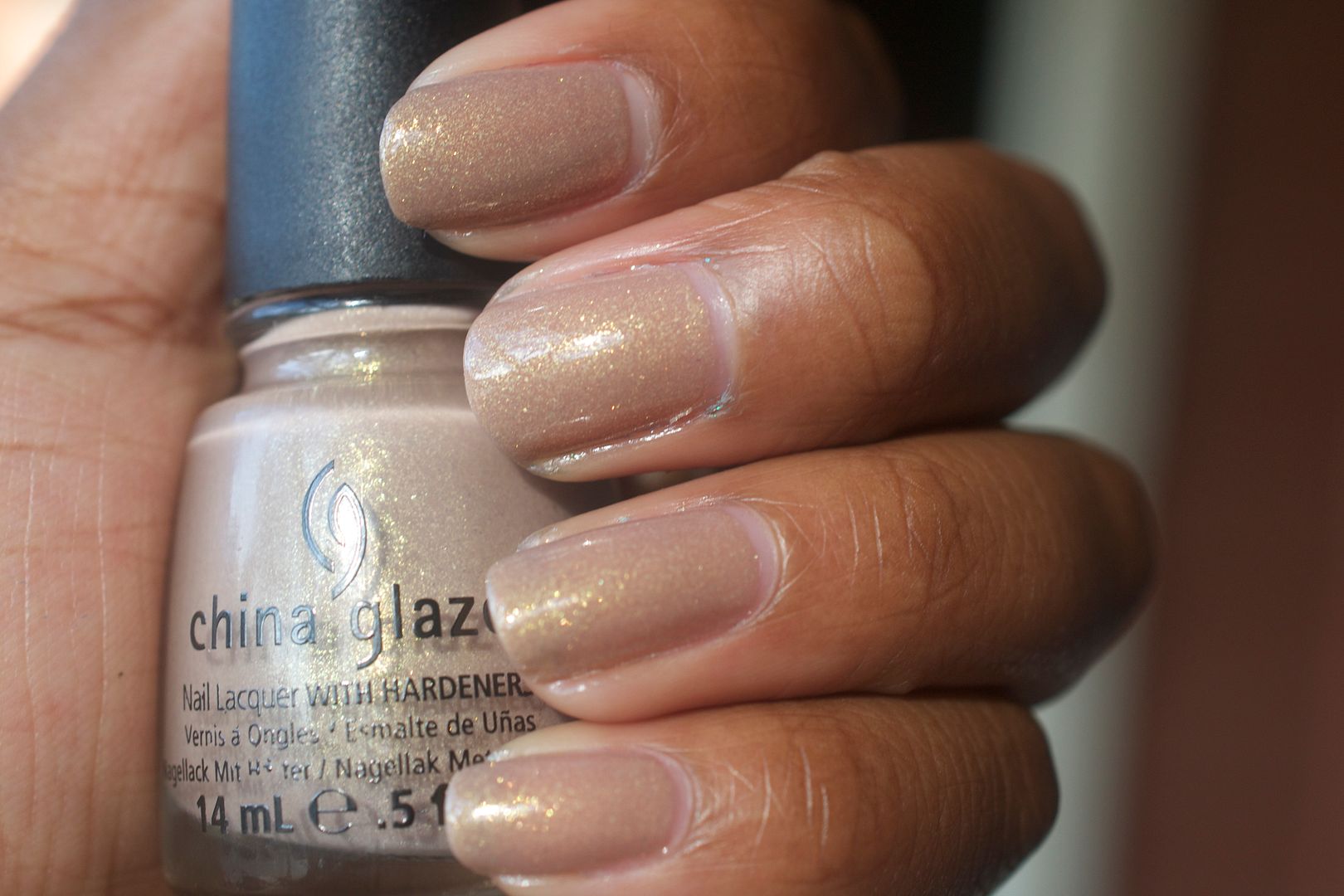 Mahogany Magic is a rich, yellow-based, brown creme. I used to feel some kind of way about brown polishes with my brown skin but now I am in LOVE with them. This brown reminds me a lot of Nubar's Milk Chocolate except Mahogany Magic is a wee bit richer. Brown polishes rock so much.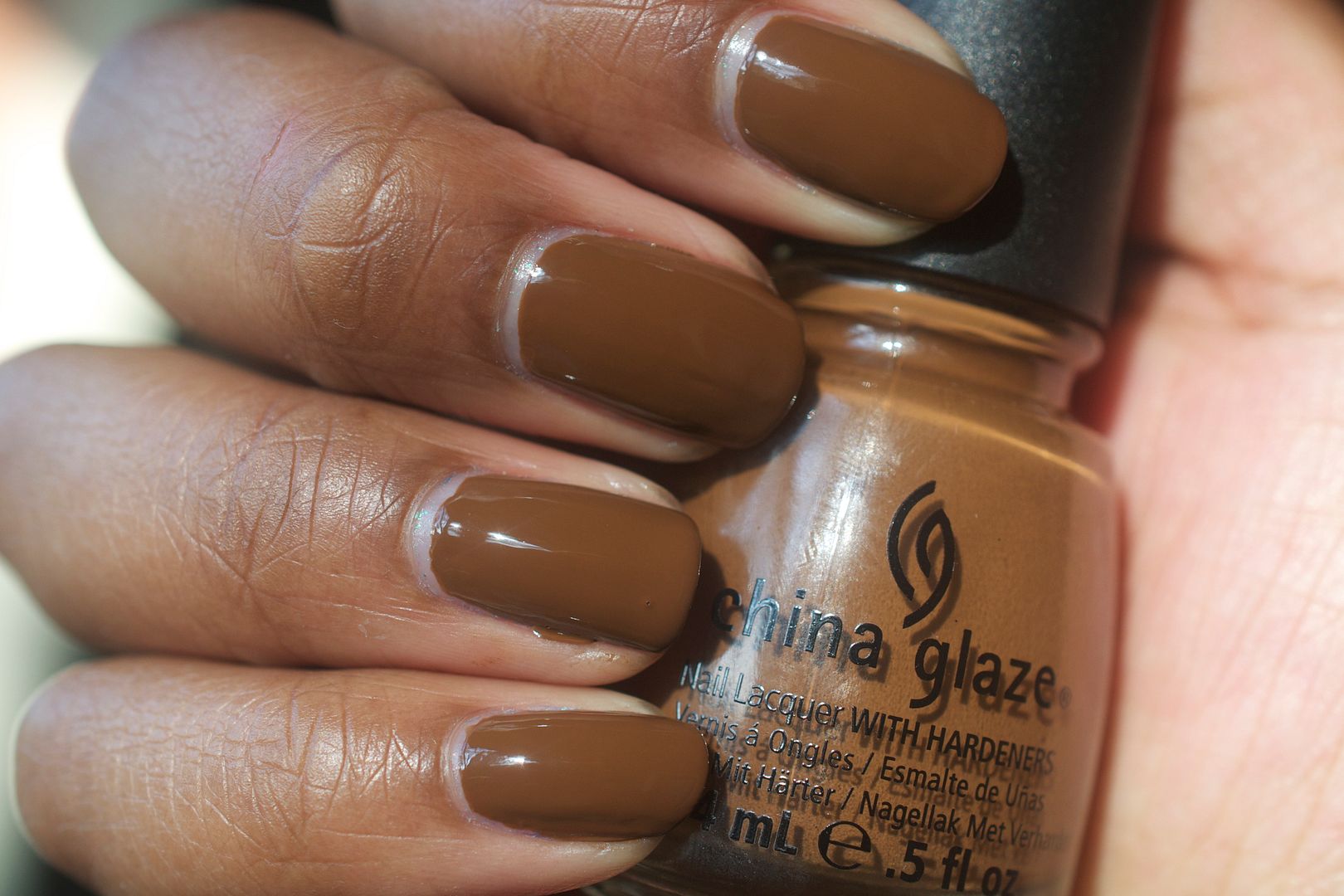 Riveting is a jelly-fied gem and while it looks quite similar to China Glaze's Orange Marmalade, Riveting is 10x richer and more vibrant. I have already called this polish one of my favorites….ever. Which says a lot. It's stunning, captivating and just…riveting. Yes, riveting. Katniss would definitely approve.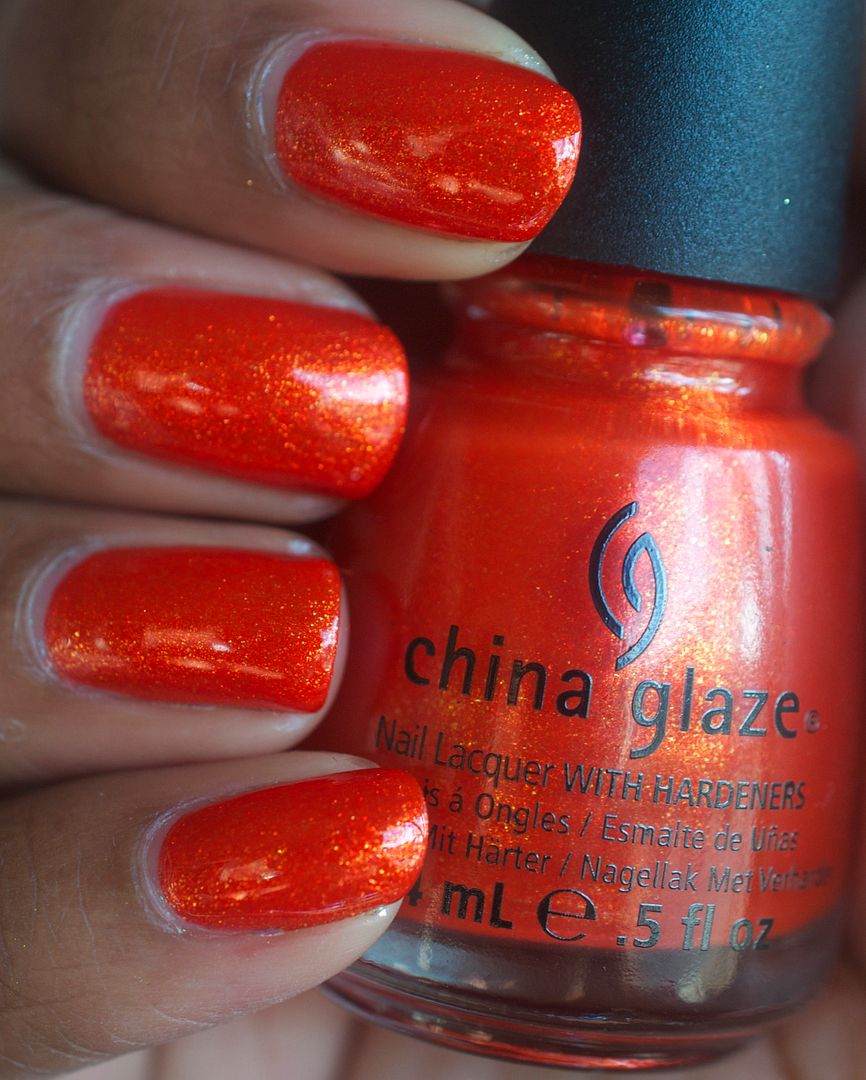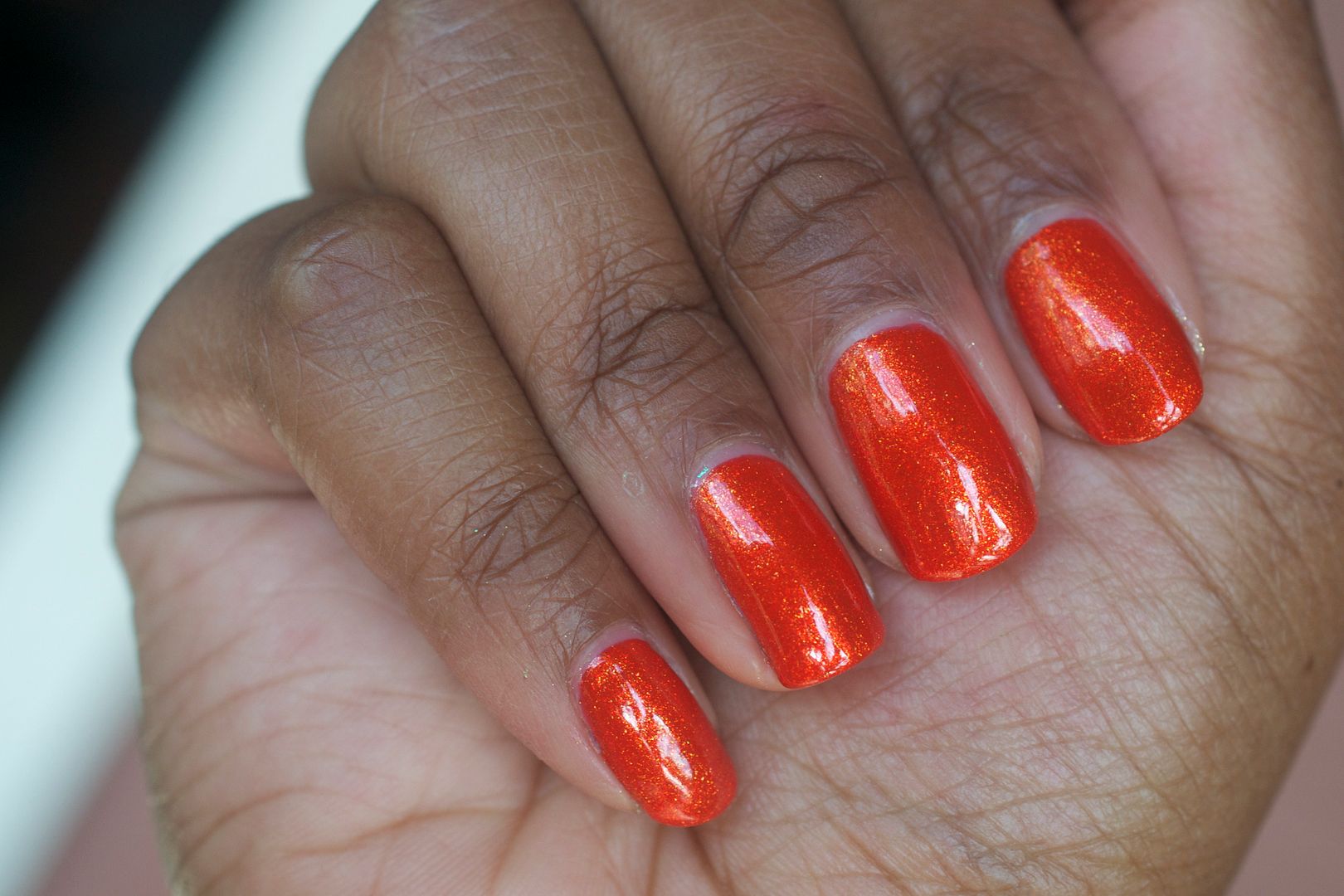 Smoke & Ashes is a black that has blue micro-flecks. I heard great things about this polish so I just had to snag it. Well…it's just okay. Outside it looks black. Inside it looks black and only when you look at the nails close-up can you see the blue flecks. I mean, it's pretty but nothing ah-mazing, ya know?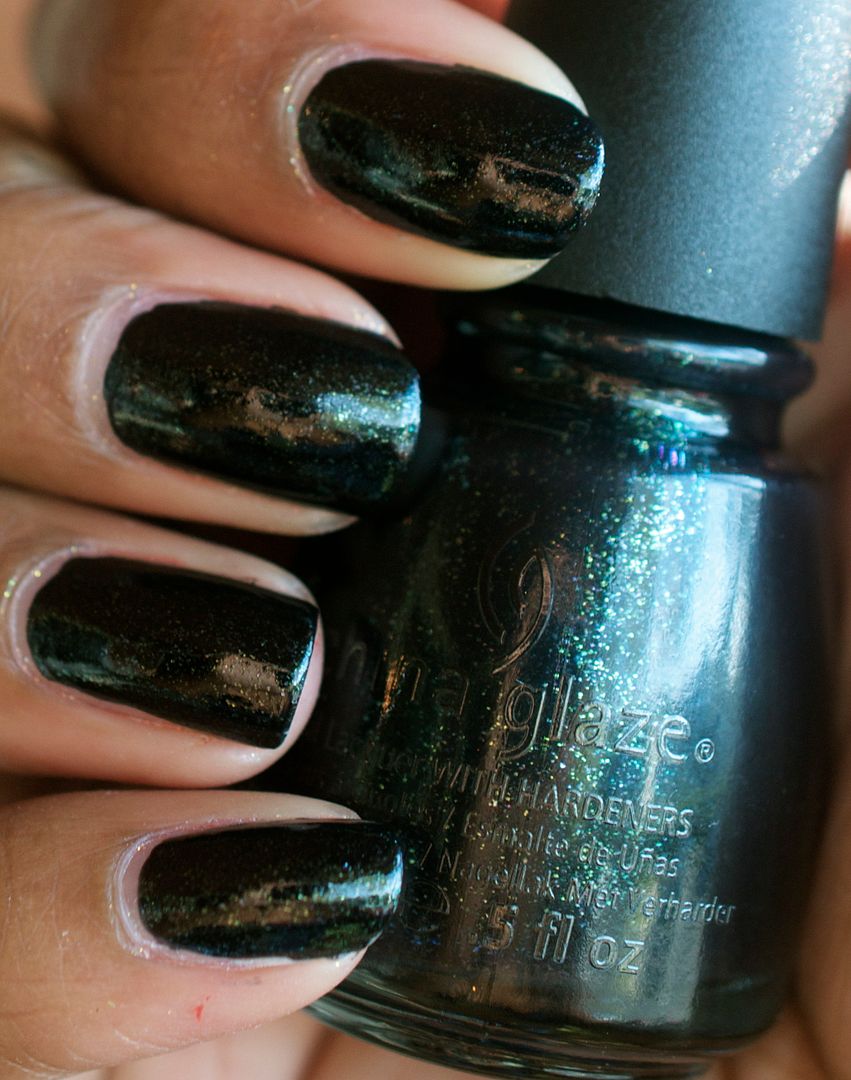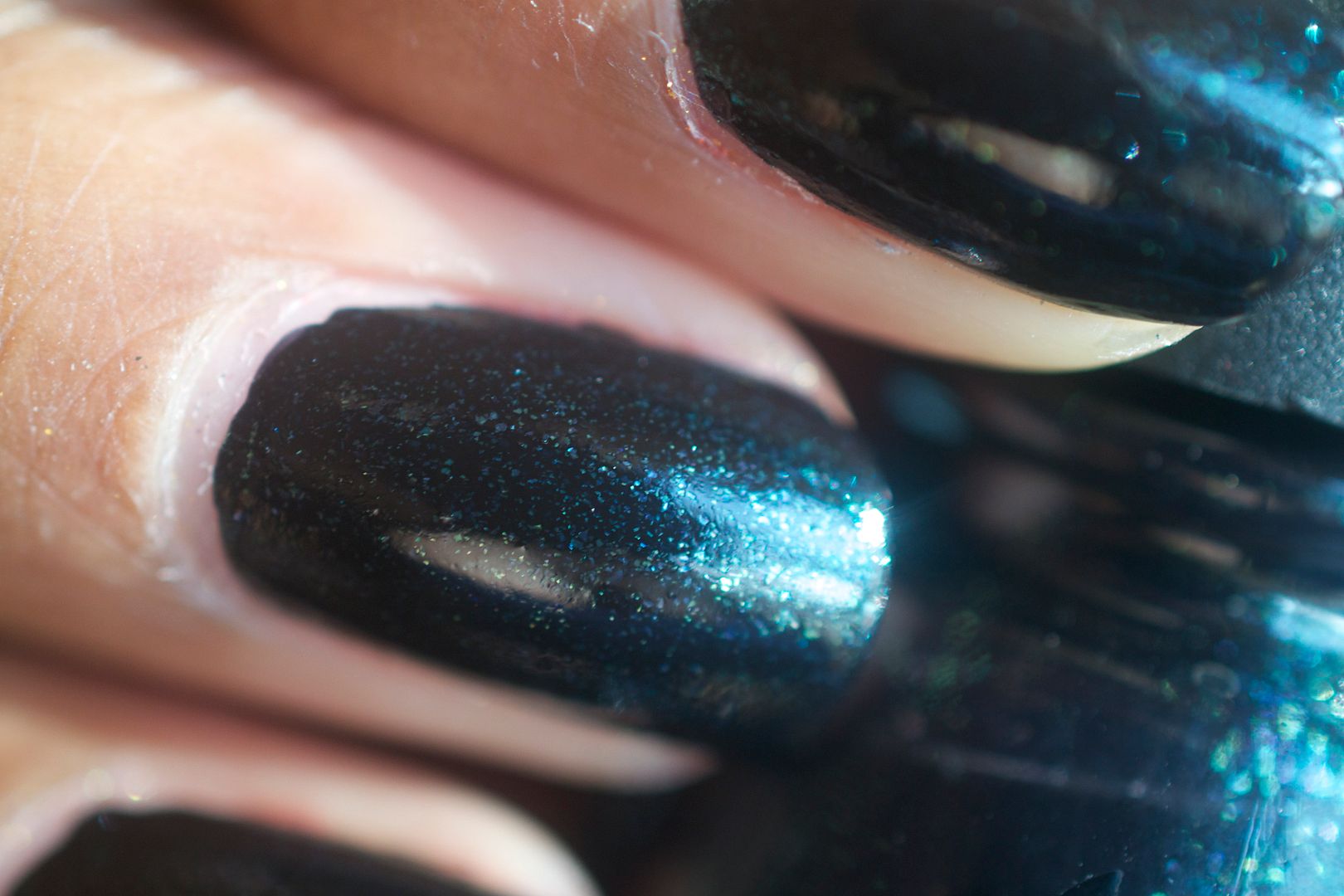 Luxe & Lush was the polish that I was most looking forward to and it definitely didn't disappoint. This flakie top coat is perhaps one of the most unique because the flakes are so spread out and in various colors. And unlike other flakies, it actually looks half decent on lighter shades. It looks okay on black too but REALLY pops on lighter shades. I love it over Mahogany Magic. I did one coat on the pointer and middle finger and two coats  on the middle finger and pinky.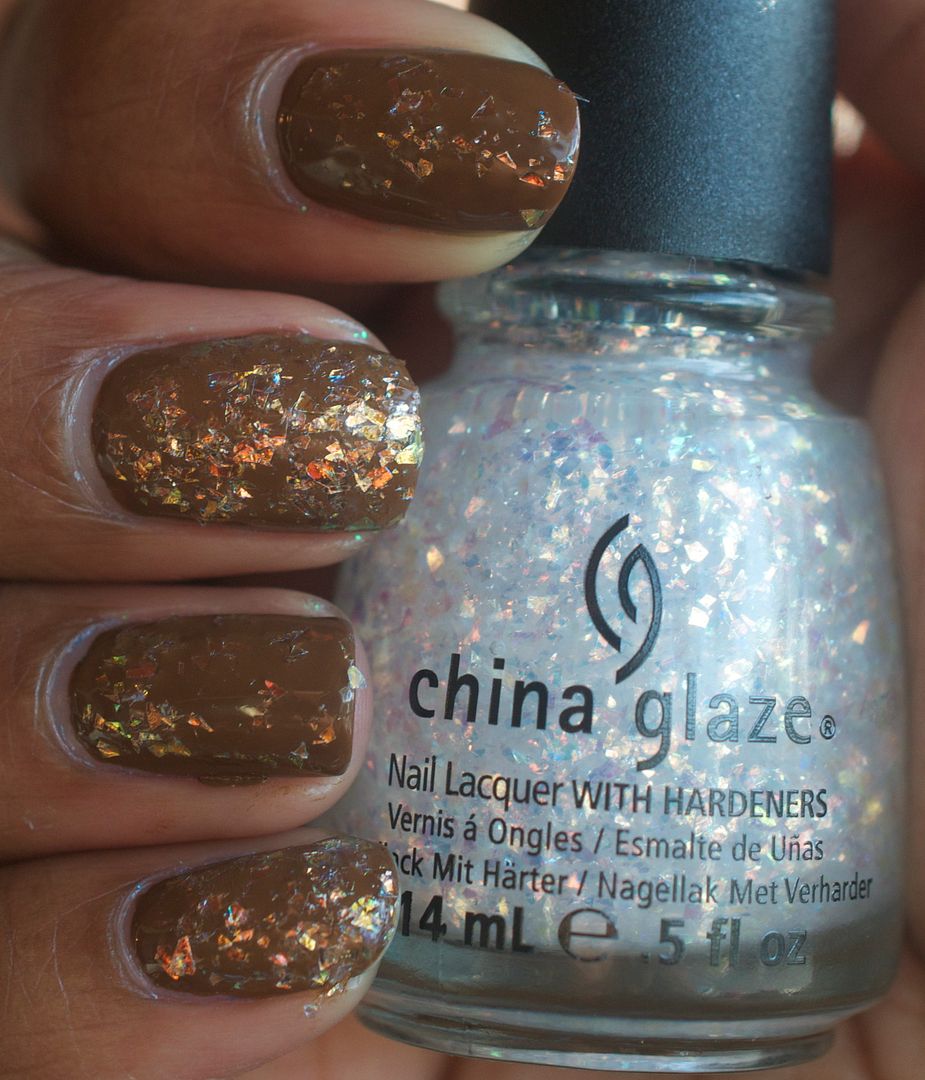 I did one coat of Luxe & Lush over Smoke & Ashes and it's gorg. In. love.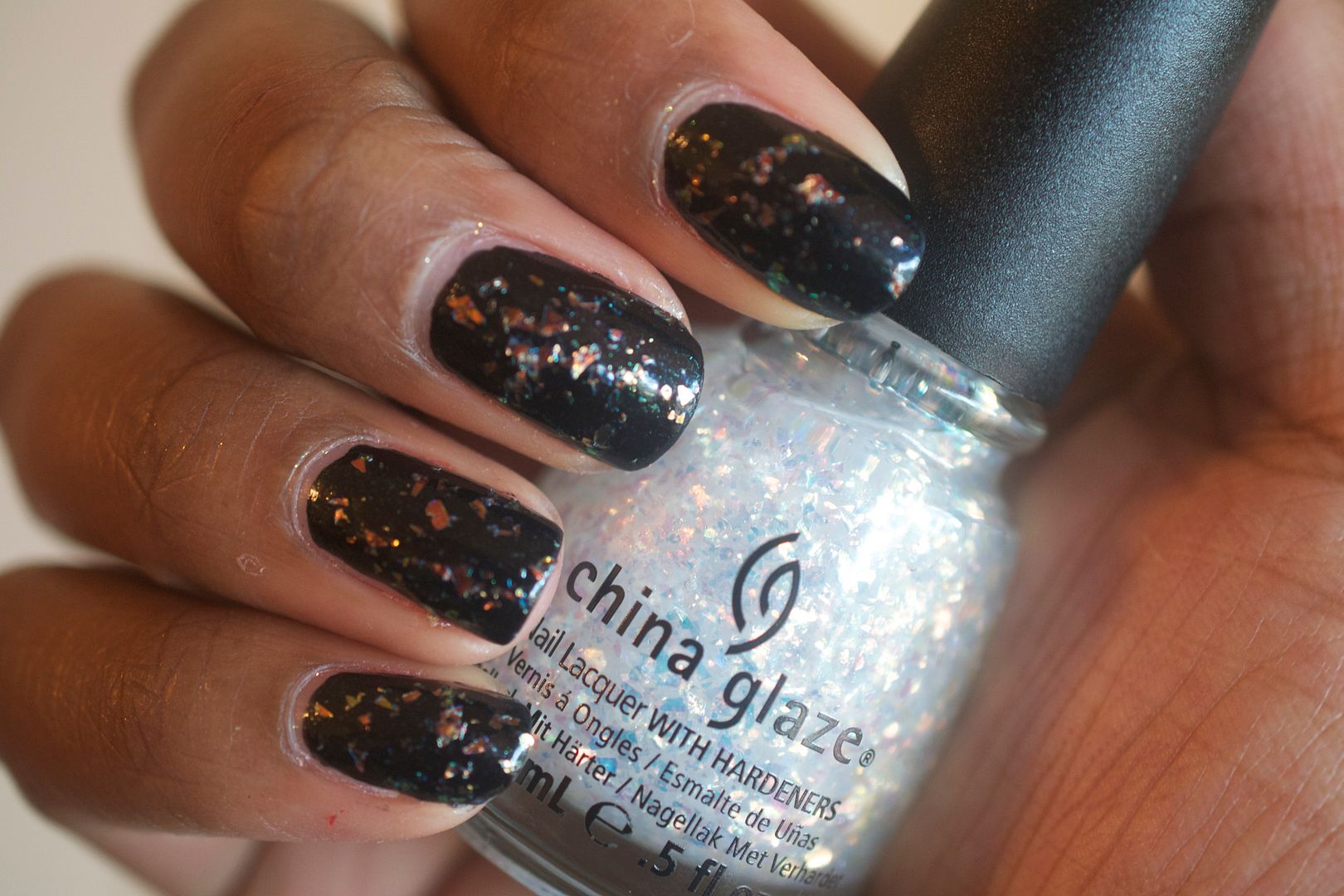 And then over Fast Track…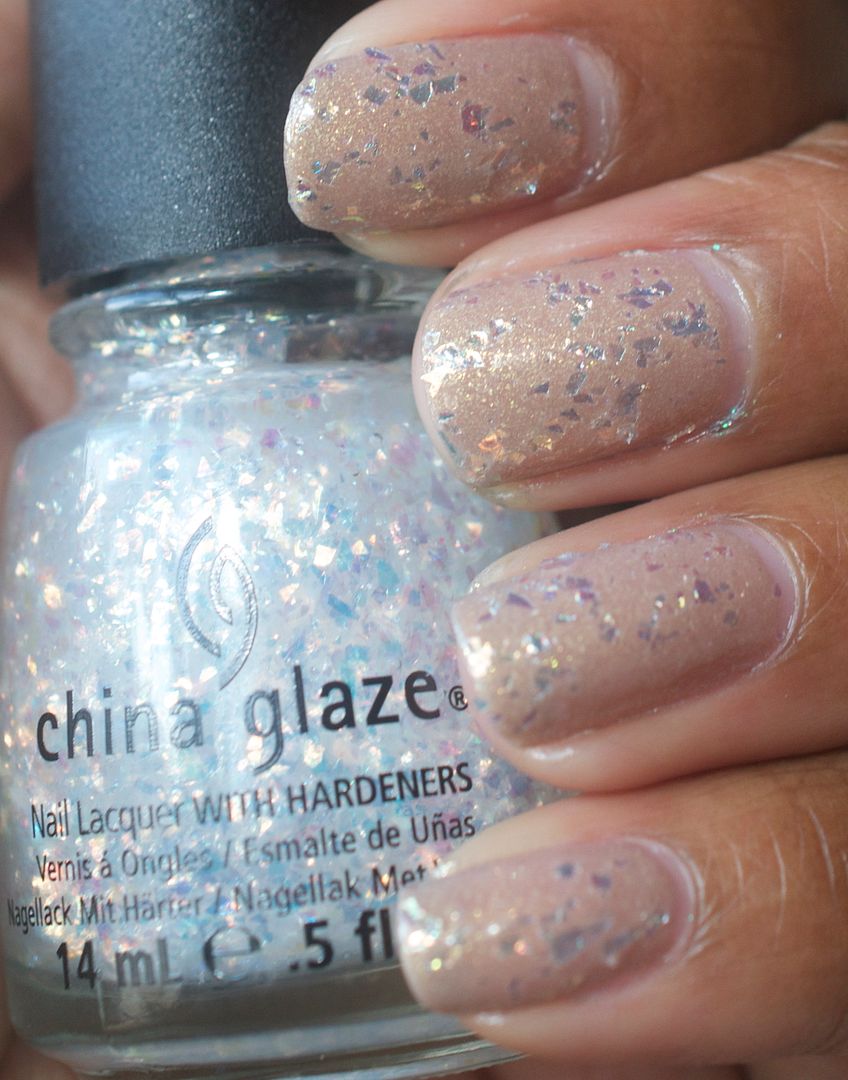 Must Haves:
-Riveting. You REALLY need this. Not even kidding.
-Luxe & Lush. Because it's the most epic flakie topcoat I've ever seen.
The formula of these were good. I didn't have crazy issues with any of them. I used 2 coats for each and was surprised at how opaque they were. Especially Riveting. I just KNEW I'd have to go for 3 coats with that baby but nope…it took only 2. I'll probably snag another polish or two from this collection. Prim would want me to. I know. I'm so involved with The Hunger Games. I grabbed these for $5.99 each at Sally Beauty Supply and of course e-tailers like TransDesign.com will have these for sale in the coming weeks.
See any you like? How awesome is that Riveting?
Amor de Lacquer….the series all about nail polish and nail care! Send your requests,
suggestions and ideas to Brittany@ClumpsOfMascara.com.