I feel like it's been forever since I've played around with any of China Glaze's recent collections. I totally blew past their summer releases and I'm just stepping my toe into their Fall collections.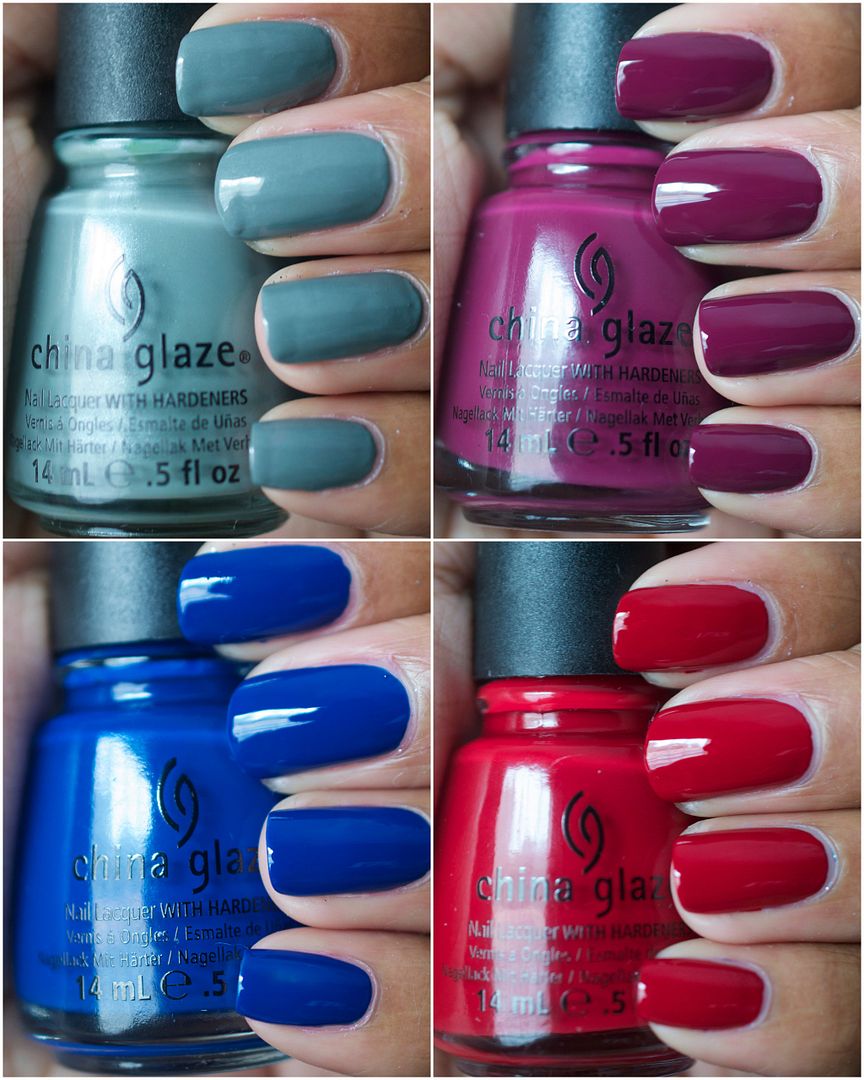 I've only got 4 of the 10 of these On Safari babies but they're still pretty to look at.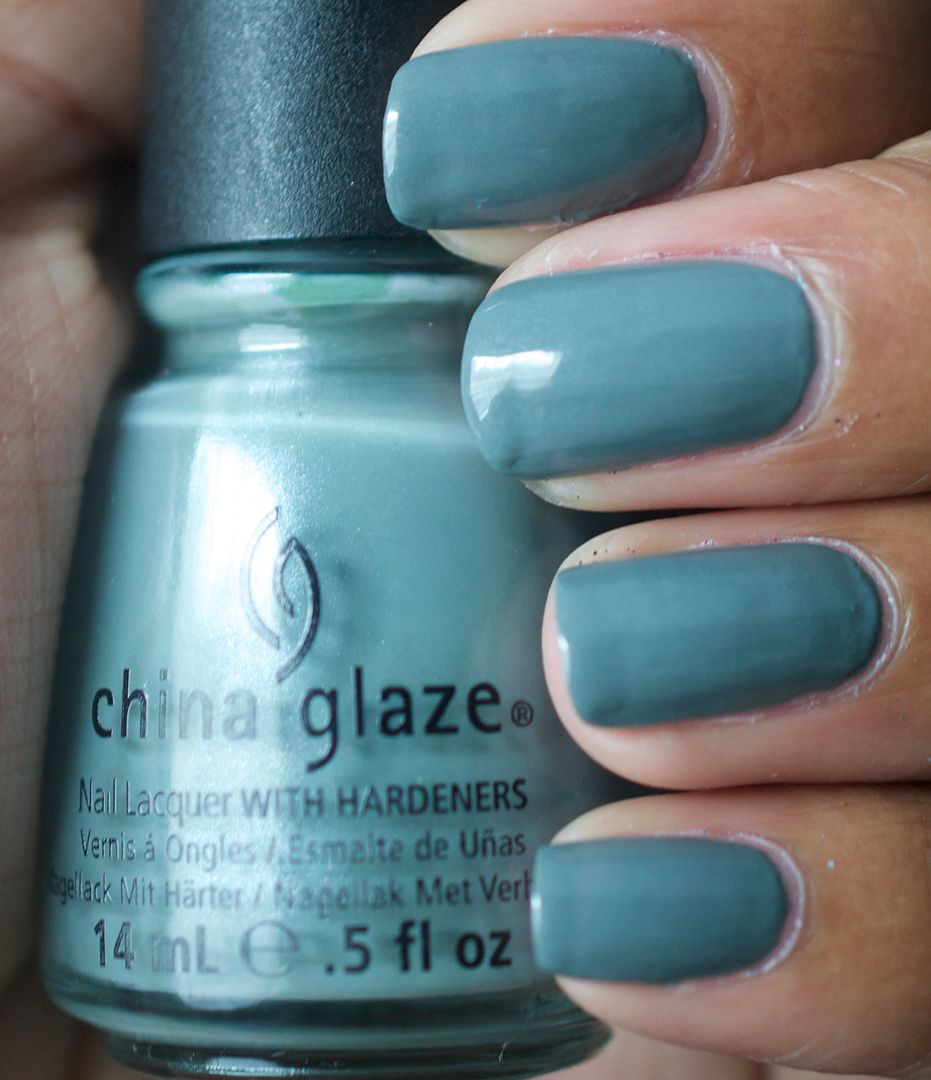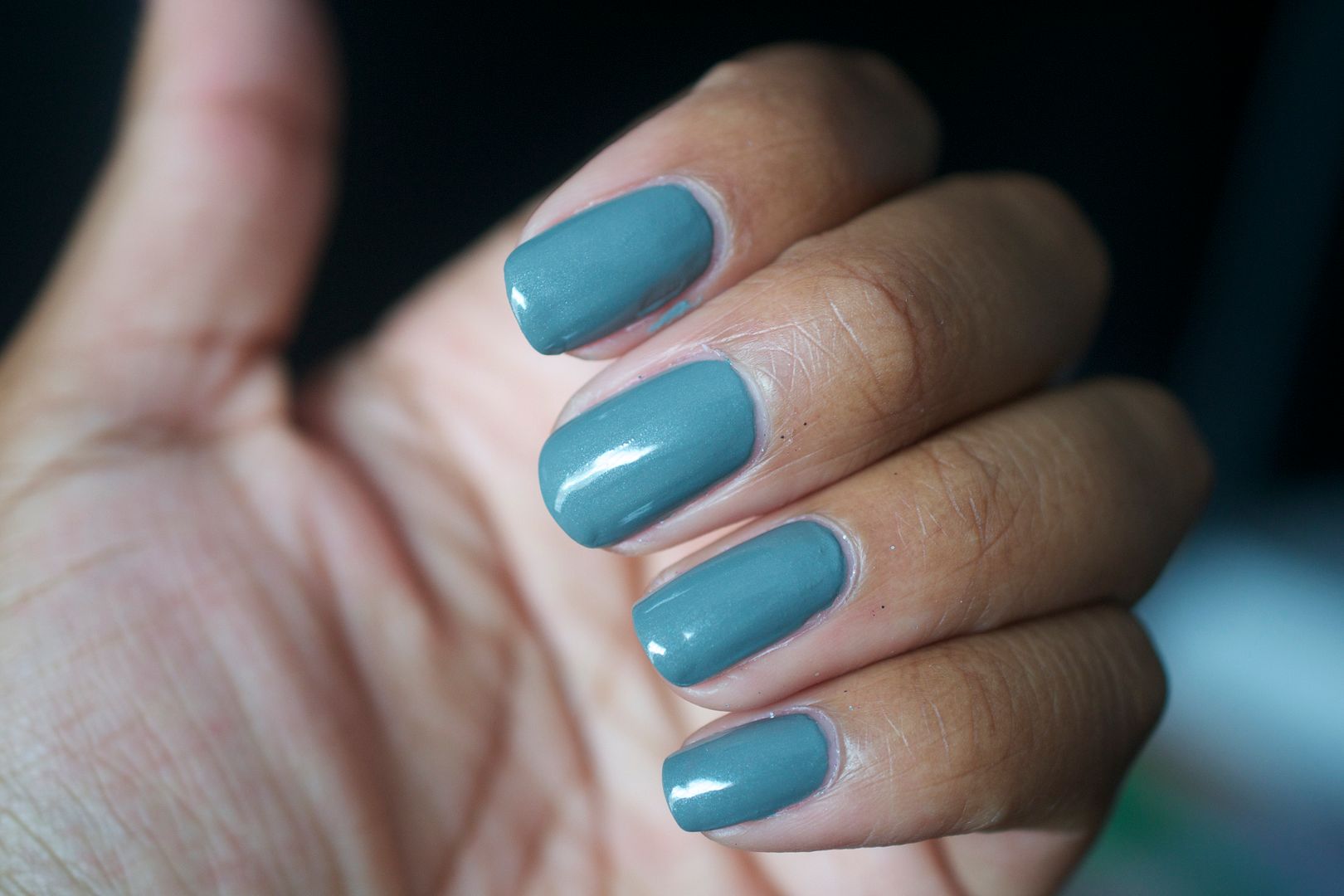 Elephant Walk is such an interesting gray. I think I like it more than China Glaze's Recycle because it's got a tiny bit of shimmer. Oh! And 'scuse the smudgey wudgey on my middle finger. Application was a bit wonky with this one. It's a cool graphite gray  that is dusty and just fantastic. Of course it's not necessary if you already have you fair share of grays but it certainly is a nice one to add to my collection.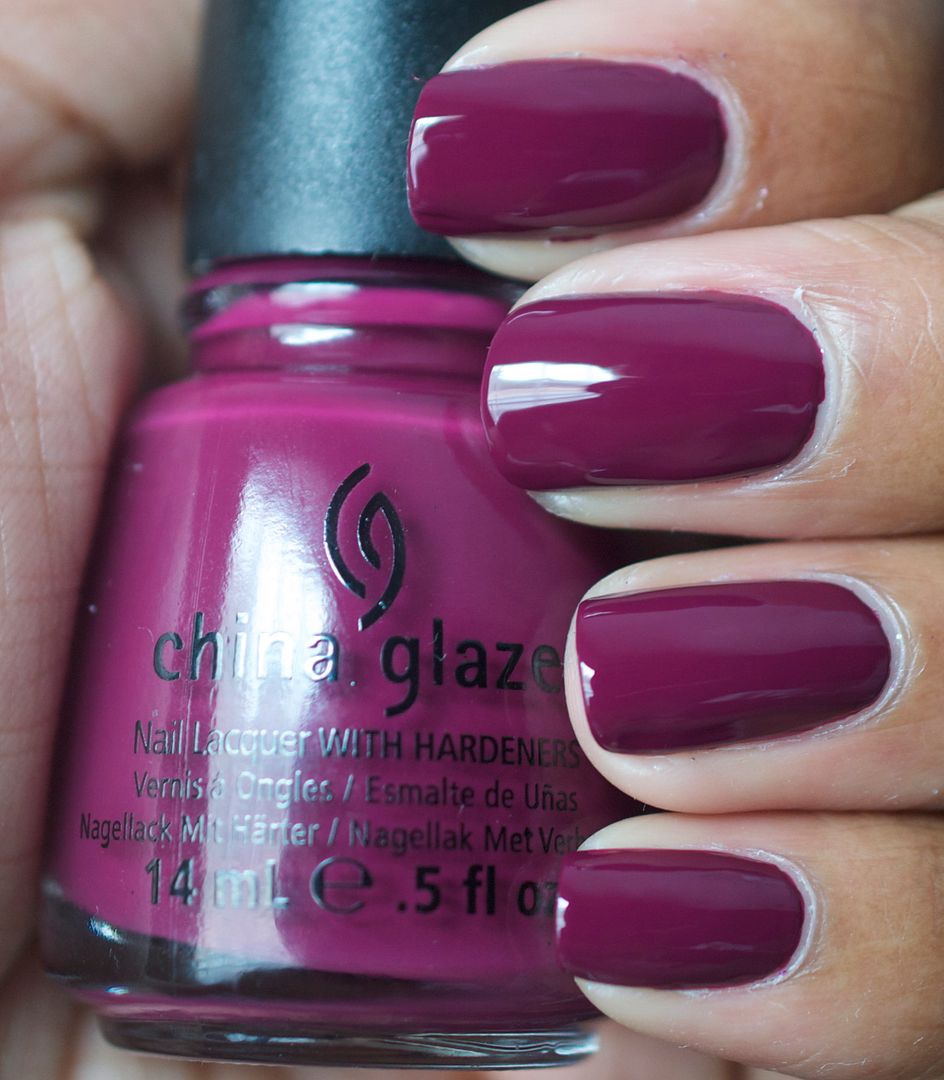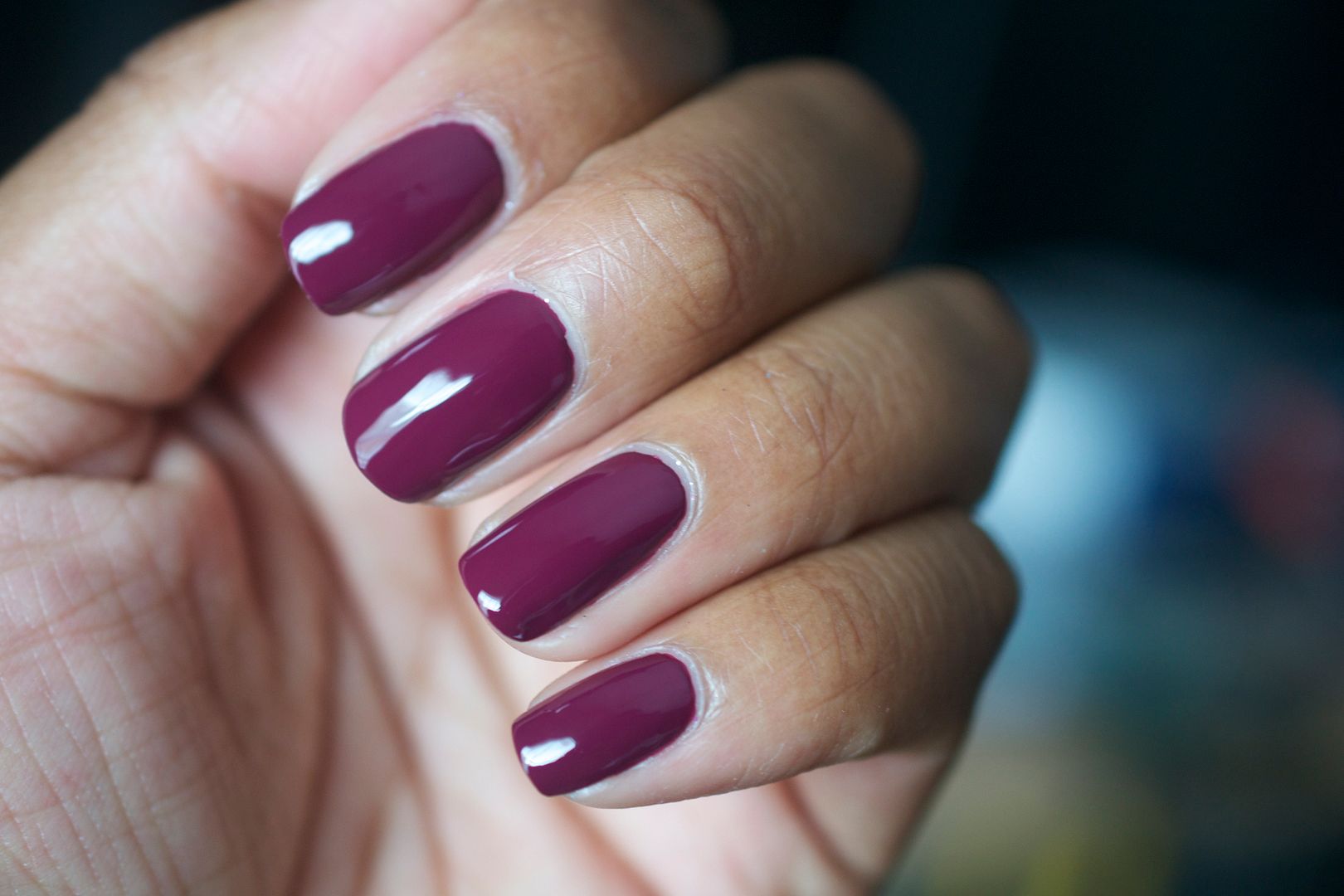 Purr-fect Plum is described as a bold burgundy but I'd describe it more as a berry with personality. It's not crazy unique but it's smooth, creamy and applied flawlessly.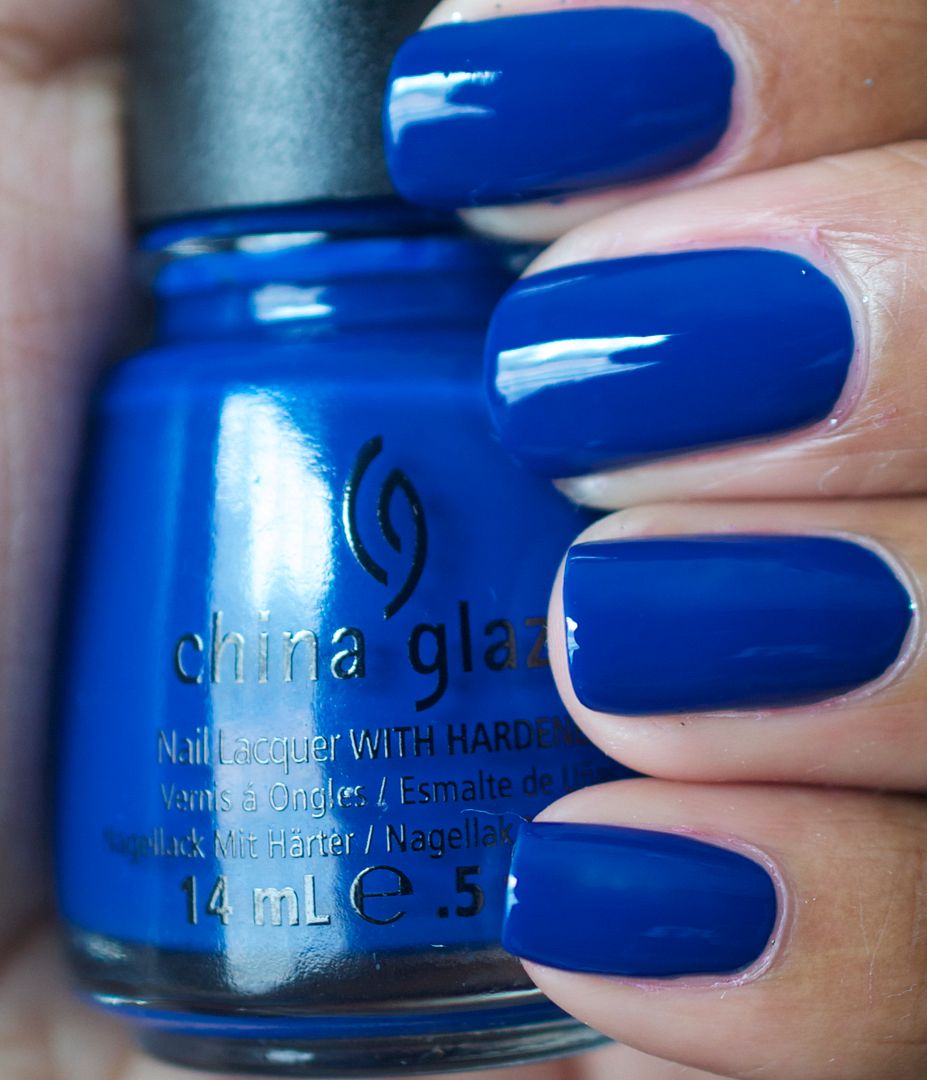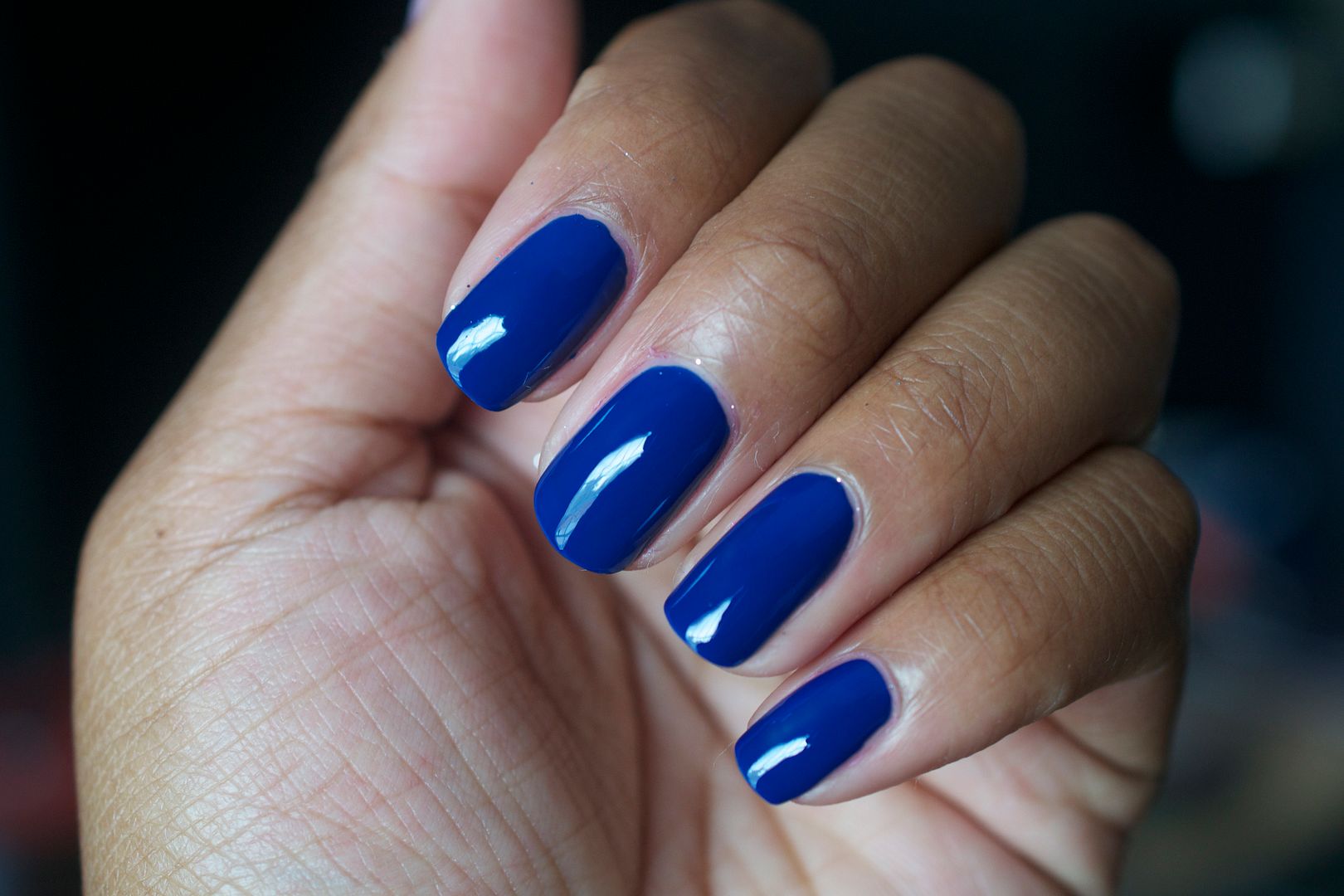 Man Hunt is a bold cobalt blue that is definitely one of the BEST polishes in this collection. Especially if you're a lover of blue polishes. I've searched high and low for a strikingly blue nail polish that doesn't stain the nails and is opaque after only 2 coats. Man Hunt is a winner. Love love love this one.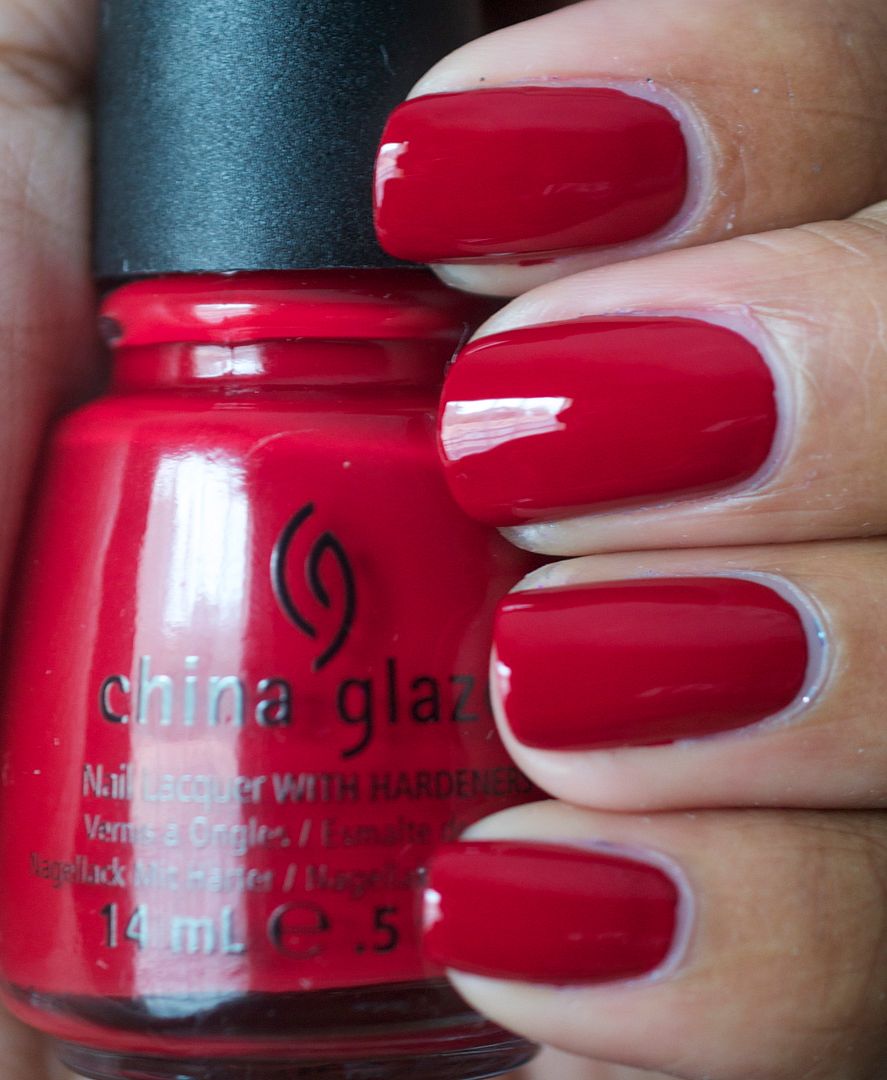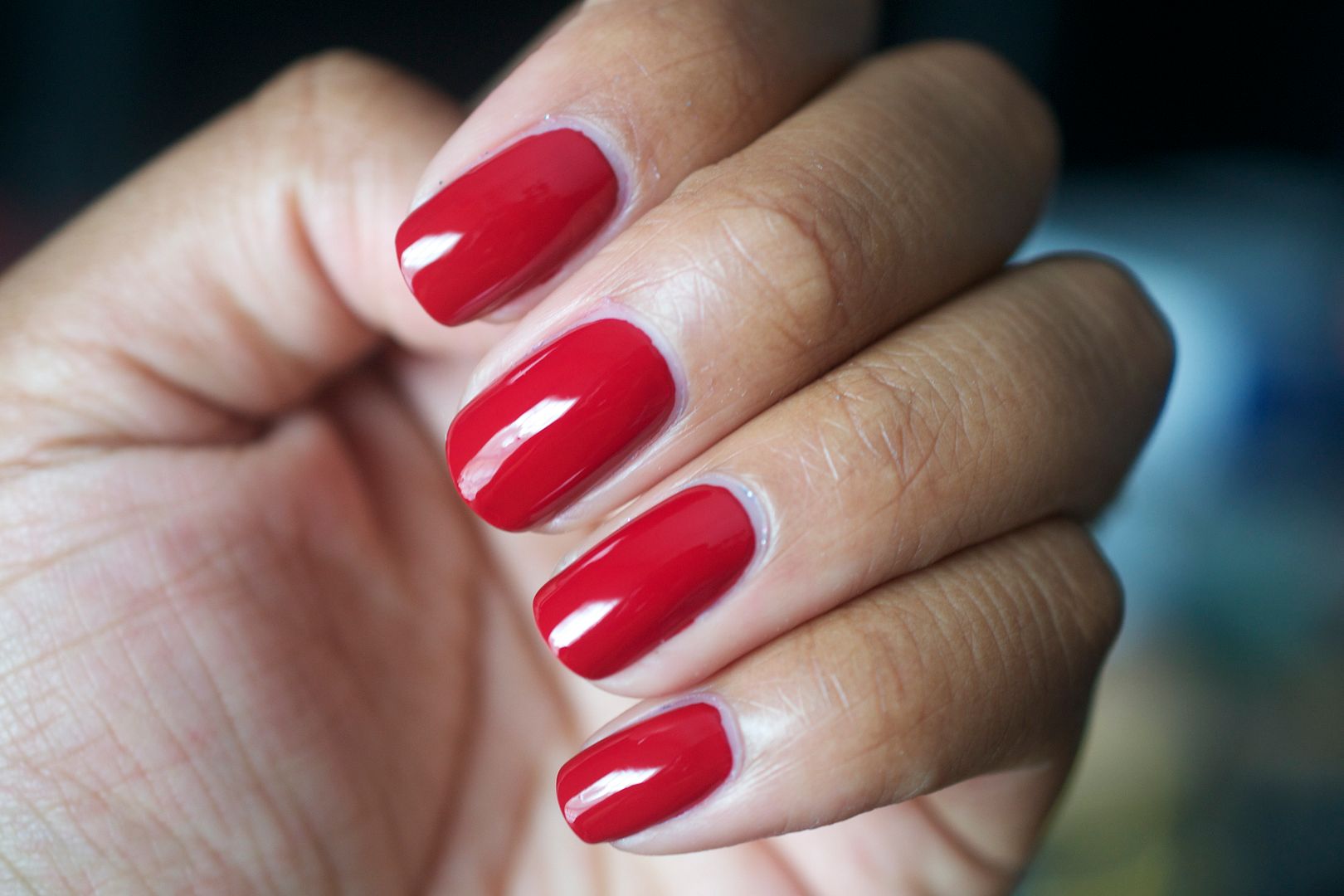 Adventure Red-y is described as a vivid red. It's one of those reds that Mama Clumps wouldn't let me wear when I was young. That said, I LOVE it.
There are some other highlights in this collection. There's Call of the Wild, Exotic Encounters and I'm Not Lion. It's not the most totally awesome and amazing China Glaze collection I've come across but it's got a nice mix of traditional and unique polishes. There's somethin' for everyone. You can snag this collection at Ulta, Sally Beauty Supply and even cheaper online at TransDesign.com for only $2.99 a pop.
Have you grabbed anything from this collection? How awesome is that Man Hunt?!