If there was a perfume that could describe my personality, it would be Clinique Happy. This upbeat and cheery fragrance rocks in several ways and Clinique is giving us Happy lovers a darling holiday set. Say Hello to Complete Happiness.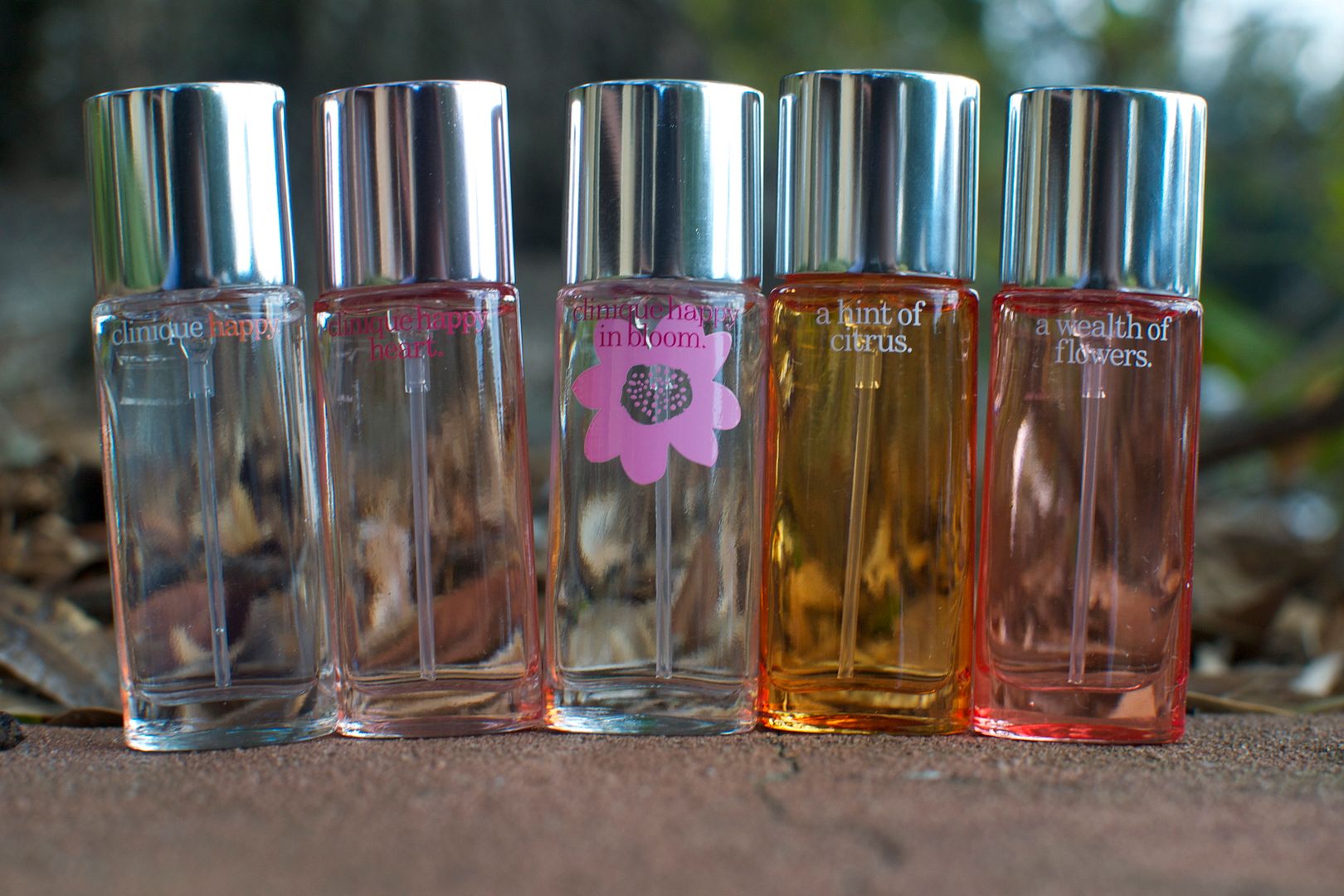 Que bonita, no? I'm beyond tardy to the party because I didn't even know there were other Happy fragrances. I know, I know. I'm mad late. While I'm a fan of the original Happy ,I reallllly dig the other siblings. A Hit of Citrus. is my absolute fav.
Per Clinique.com this set is, "A happy ensemble of fragrance notes: bright floral Clinique Happy and rich floral Clinique Happy Heart, plus limited-edition Happy in Bloom, Happy Wealth of Flowers and Happy Hint of Citrus. Travel-ready sprays inspire a spritz of happiness anytime."
Indeed. This is THEE perfect gift for the fragrance lover in your life. For $37, you get five travel-sized fragrances that can be tossed in purses, suitcases, office drawers, glove compartments, anywhere!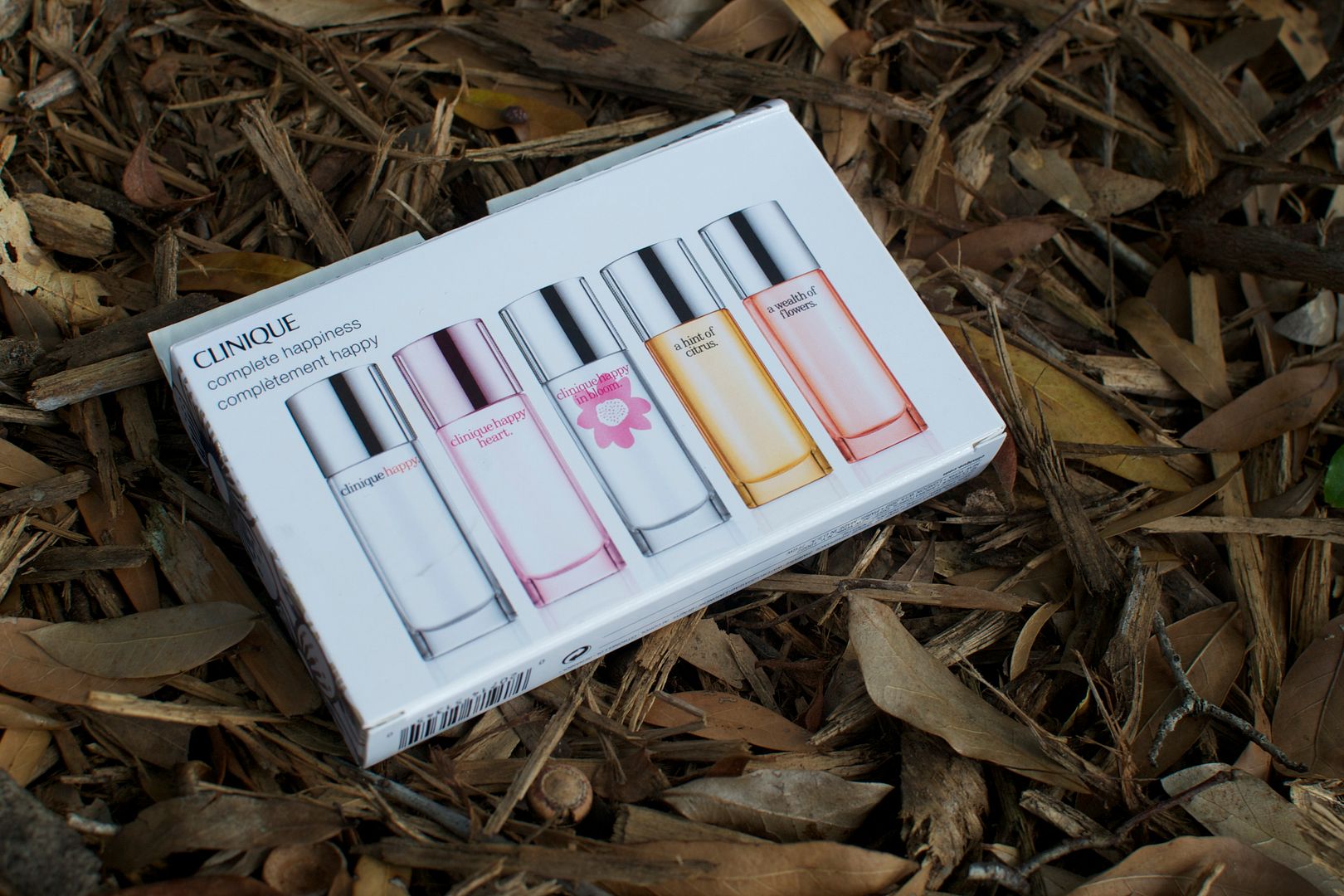 Oh! And if you are a bit of a cheapie like me, get the set and give away the fragrances individually. Especially to your favorite young beauties.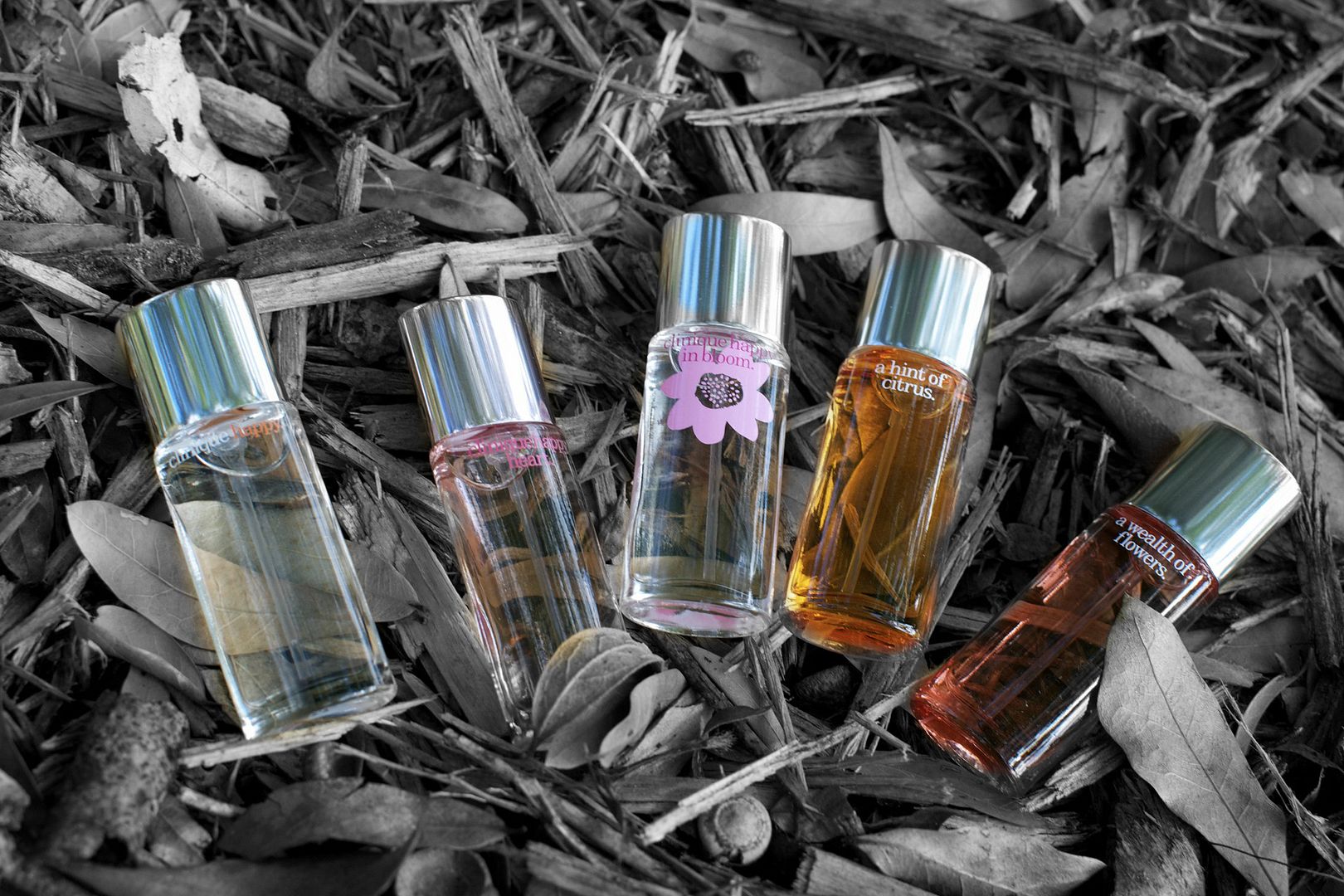 I'm such a genius, aren't I? Actually, the masterminds at Clinique are the geniuses. I'm just taking their shine. 😉
Grab this at Clinique counters and at Clinique.com.