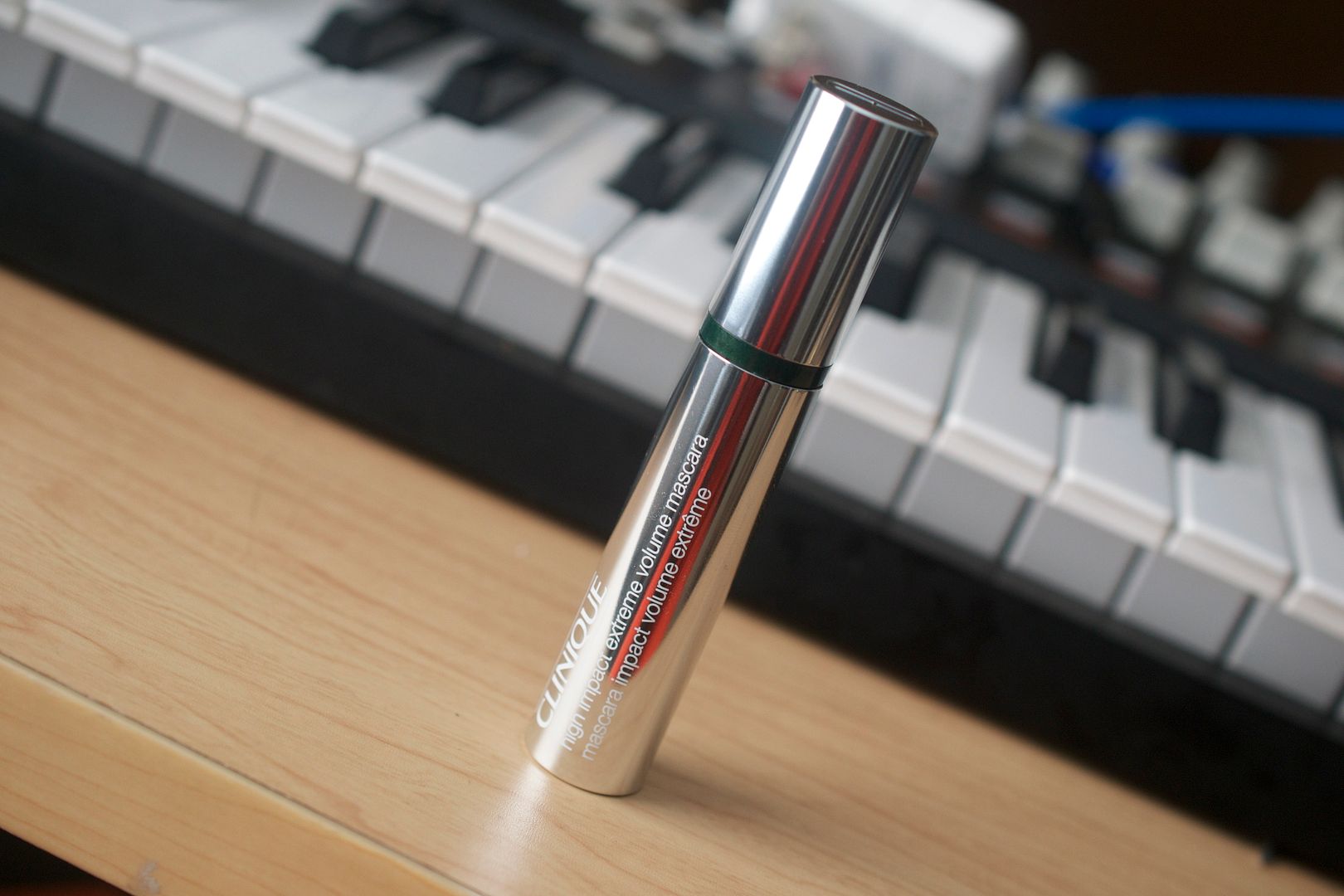 Excuse me while I throw a party but Clinique has a new mascara. Weeeee!!! Clinique is most known for their amazing skincare products (word up to that Even Better Skin Tone Corrector!) but their mascaras are their biggest secret, I think. I've reviewed 7 of their mascaras and have been impressed with most of 'em. It's really hard to be disappointed with Clinique mascaras. Or so I thought.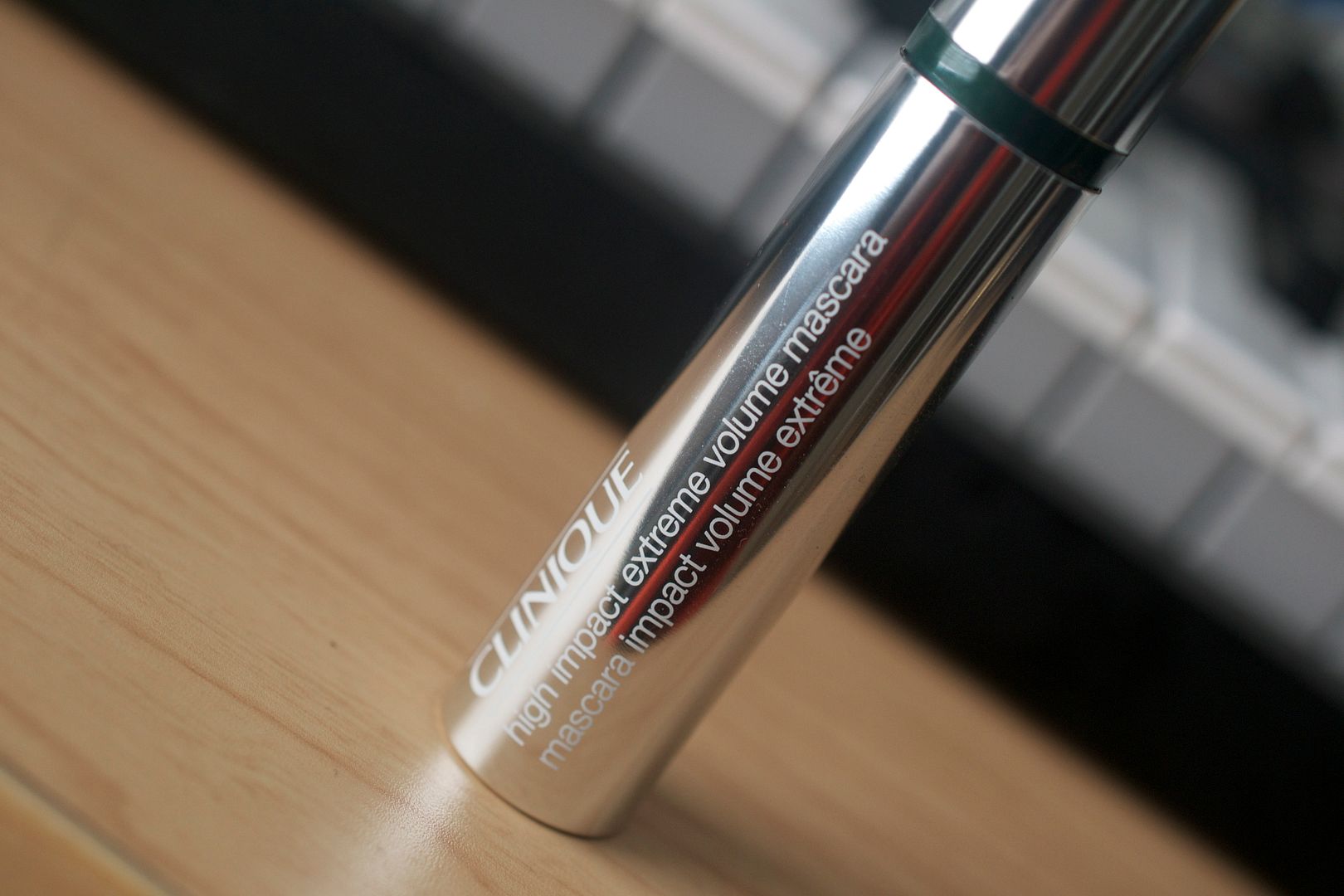 Price: $19.50 at Clinique counters and on Clinique.
Packaging (brush wand): 3 out of 5
Overall: 4.5 out of 5
What It Claims: "With every stroke, the over-the-top brush wraps lashes in instant, jaw-dropping drama. This larger-than-life formula is also safe for sensitive eyes and contact lens wearers. Ophthalmologist tested, too." (source)
The Truth: OMG, the insane volume that this mascara provides is awesome!!
What I Loved About It: The volume is just…wow.
What I Didn't Like: The packaging sucks. And this part makes me really sad.
Overall: I am always really excited to review Clinique mascaras. And I can't say this about all brands. Clinique's new mascaras don't promise 198% more length and introduce these new ingredients that claim to really volumize your lashes. The claims are always simple and believable. Back in 2008, I reviewed Clinique's High Impact mascara. I'll be honest – that review sucks. That was back in my "new to reviewing mascaras" days and I didn't review them to the best of my ability. How I managed to give that mascara such a low rating is beyond me. High Impact Extreme has made up for it.
Let's check out the wand…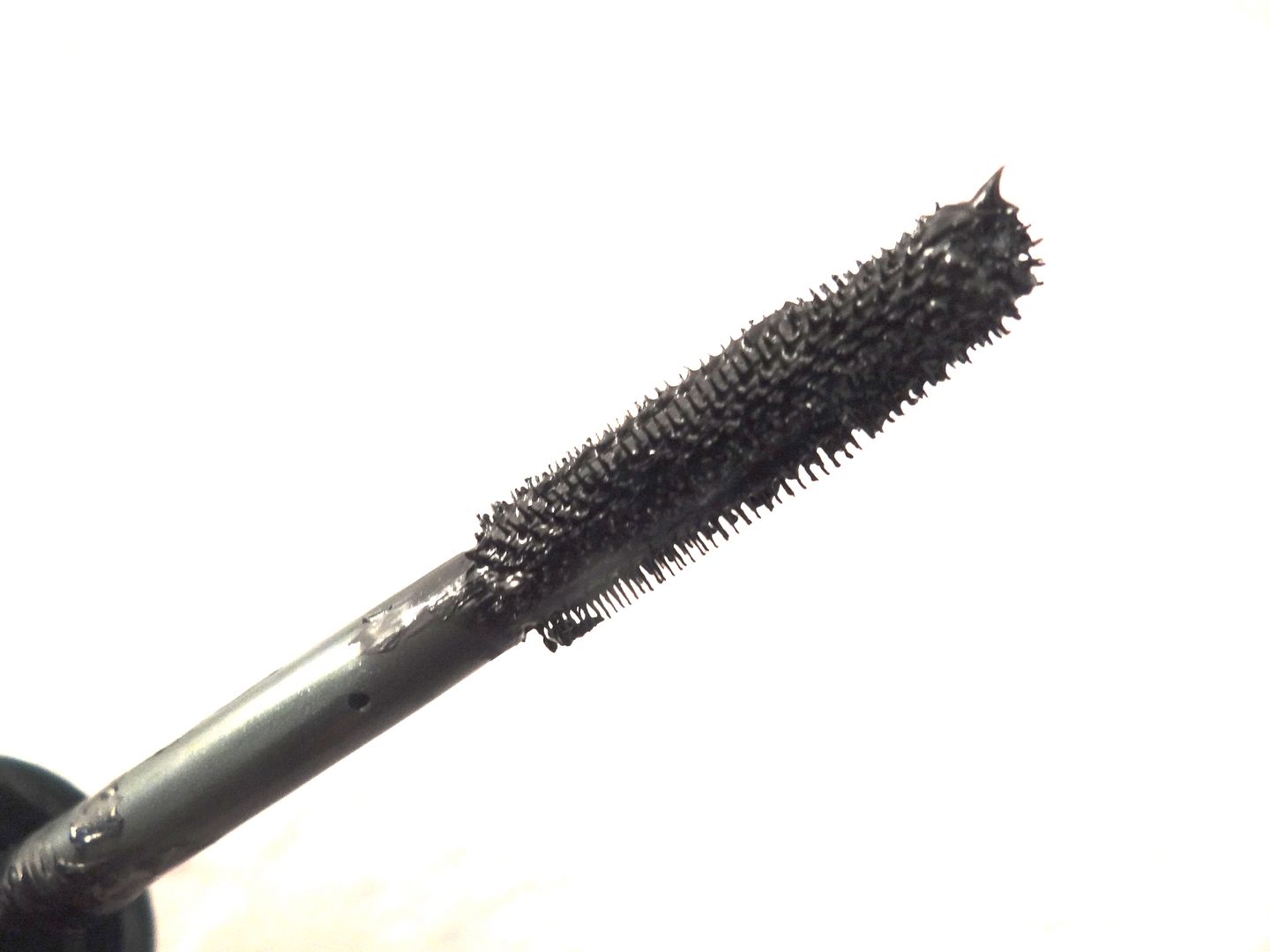 It's scary, uh? Clinique isn't the first to the do the small bristles, dagger ball on the end wand thingie. It's a cool little feature as it makes applying to the outer lashes and bottom lashes a breeze. In fact, I usually only apply mascara to my bottom lashes when I have a wand like this. But using this wand is far from easy.
One HUGE downfall with the packaging though – we've got what I call "The Black Abyss Effect". Pulling the wand out of the tube will reveal a huge gap in the tube.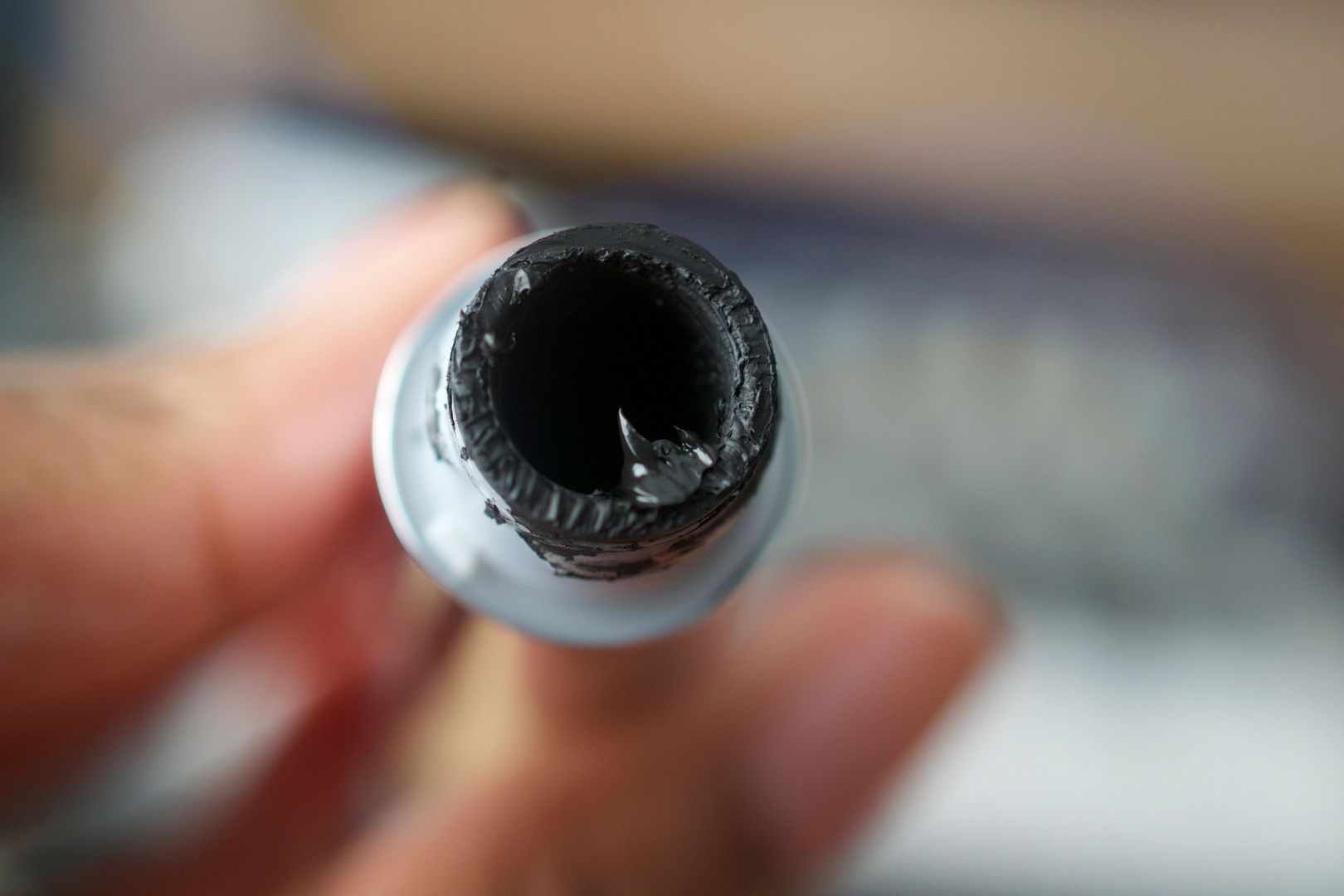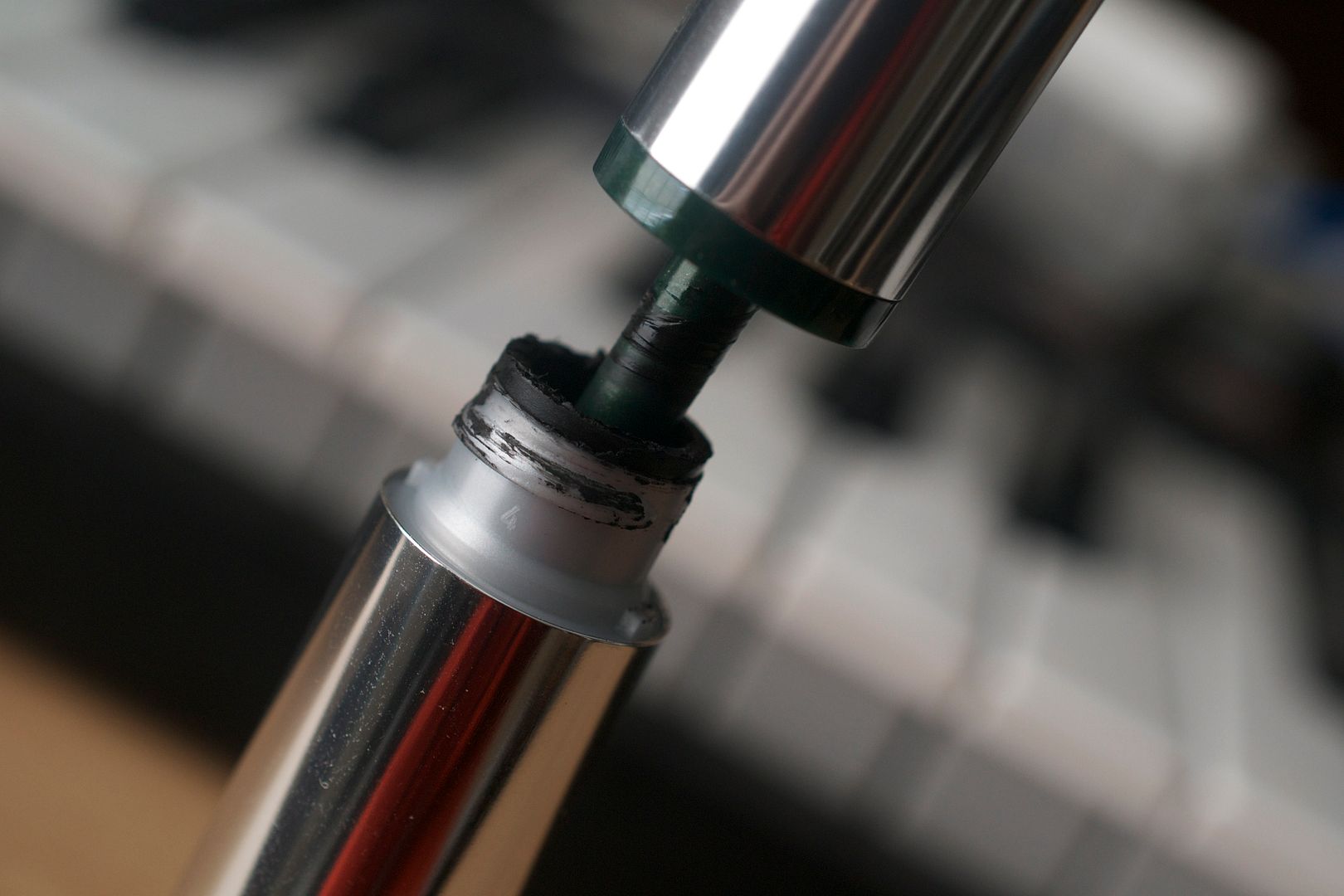 I haaaate when this happens. It pretty much means that you have to spend a ton of time wiping the mascara residue on the inside of the tube. And it sucks. This problem can be easily alleviated if there was a stopper in the tube but that doesn't seem to be the case with this mascara. Boo.
But once I was able to remove as much mascara from the wand as I could, applying was easy. And the outcome…whoa!! With only 2 coats of mascara, I got a ton of volume. Extreme volume is the best name for this mascara. As with all mascaras that provide great volume, it did have the tendency to clump up a bit on me. The best way to prevent that is to slooooowly move from root to tip. I didn't have any issues with flaking and it did a darn good job at lasting throughout the day. I am beyond impressed! Except for the lack of a stopper.
Bare Lashes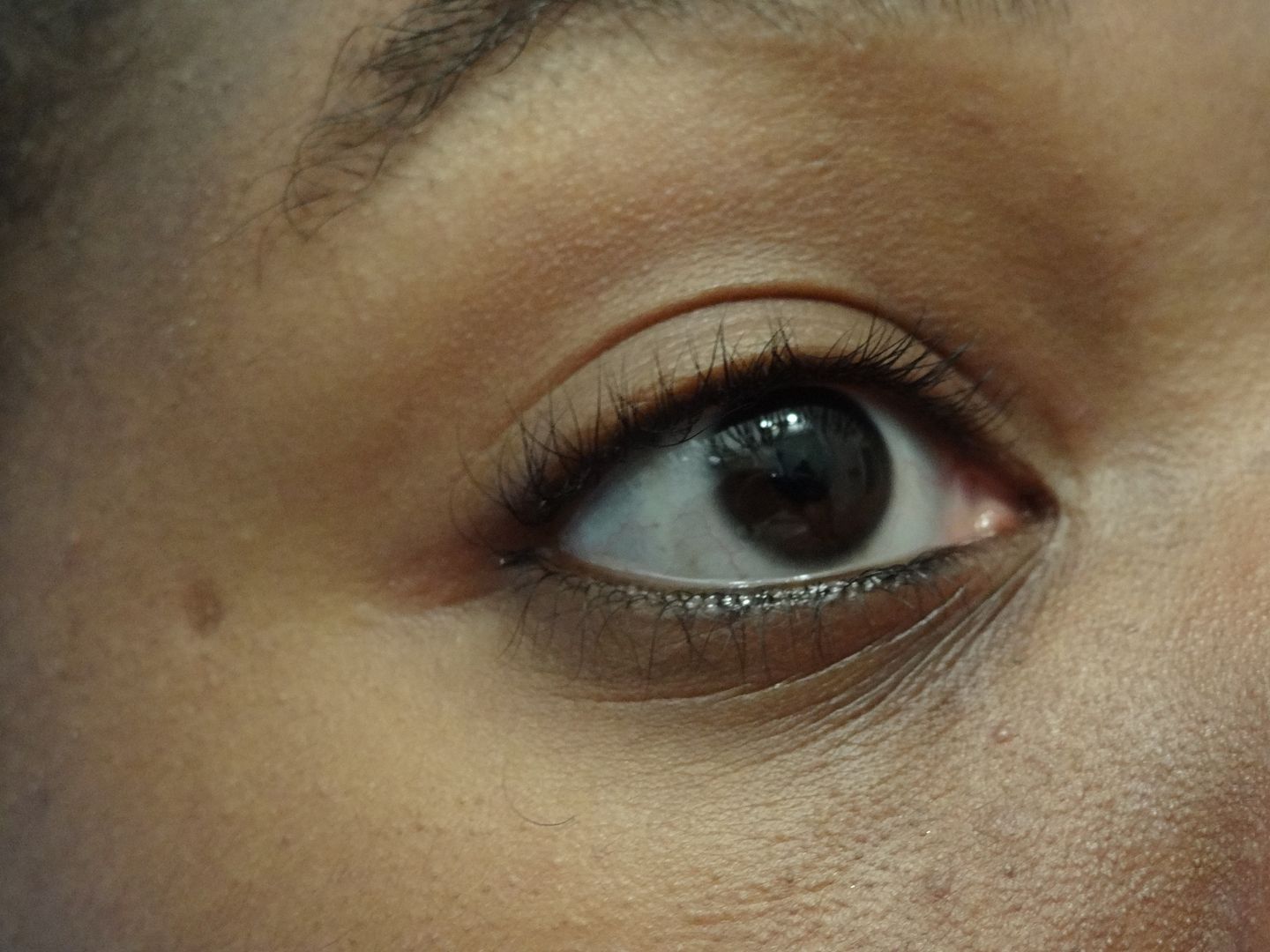 Lashes after 2 coats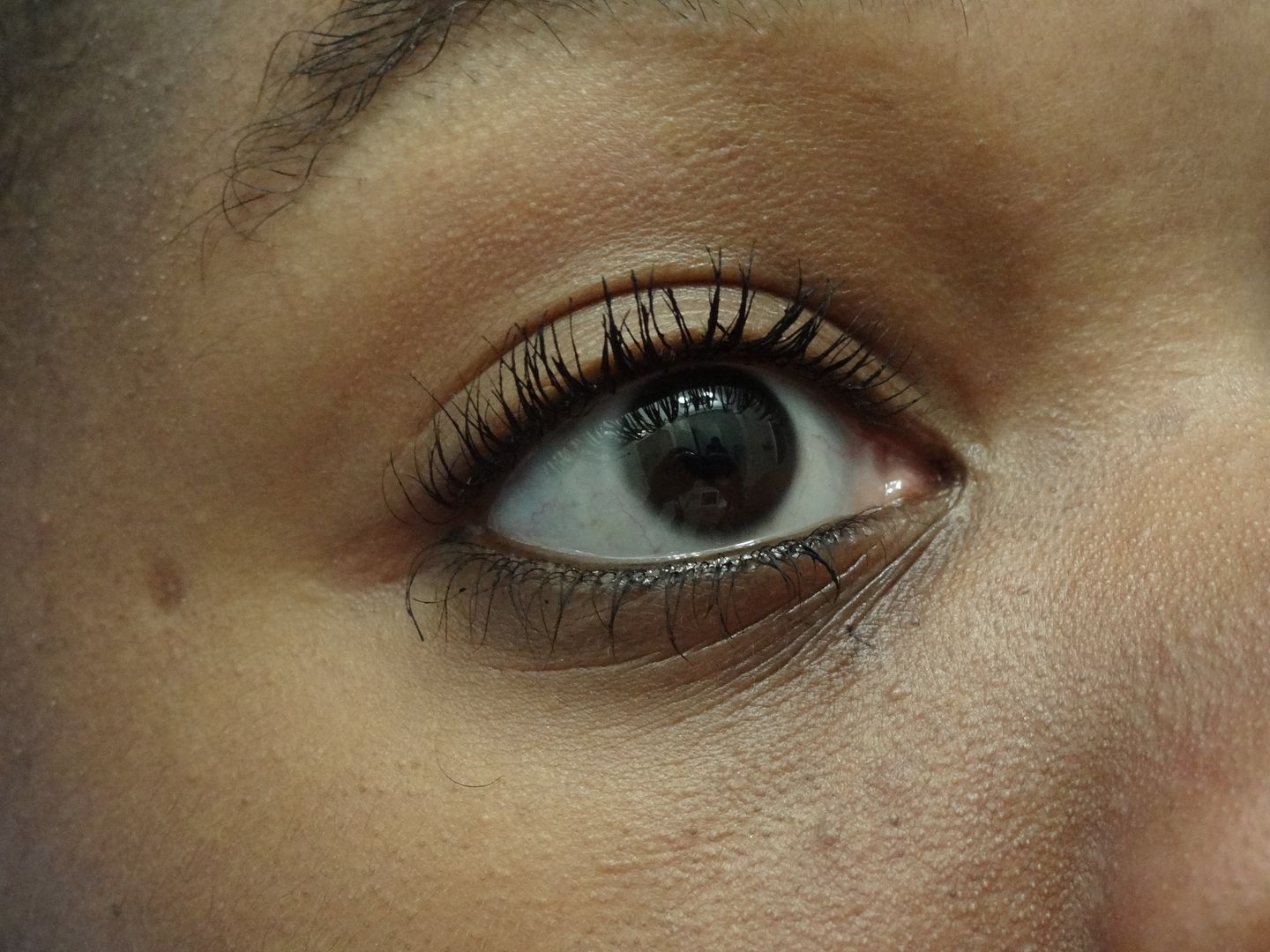 Do I recommend it?: Sure do!! It's an awesome volumizing mascara. Do know that you may have to do some extra work in cleaning up the wand but if you don't mind, you'll love love LOVE this mascara.
Any other Clinique mascara lovers out there?