Ah yesss….mascara primers. While us mascara lovers can make use of any mascara item, the average beauty consumer may not get the point of mascara primers. Are they worth my extra pennies? Shouldn't my mascara provide enough volume and length on their own? What's the real purpose of mascara primers? And how good is this one by Clinique? Warranted questions indeed. I'll do my best to answer them in this review of Clinique's Lash Building primer.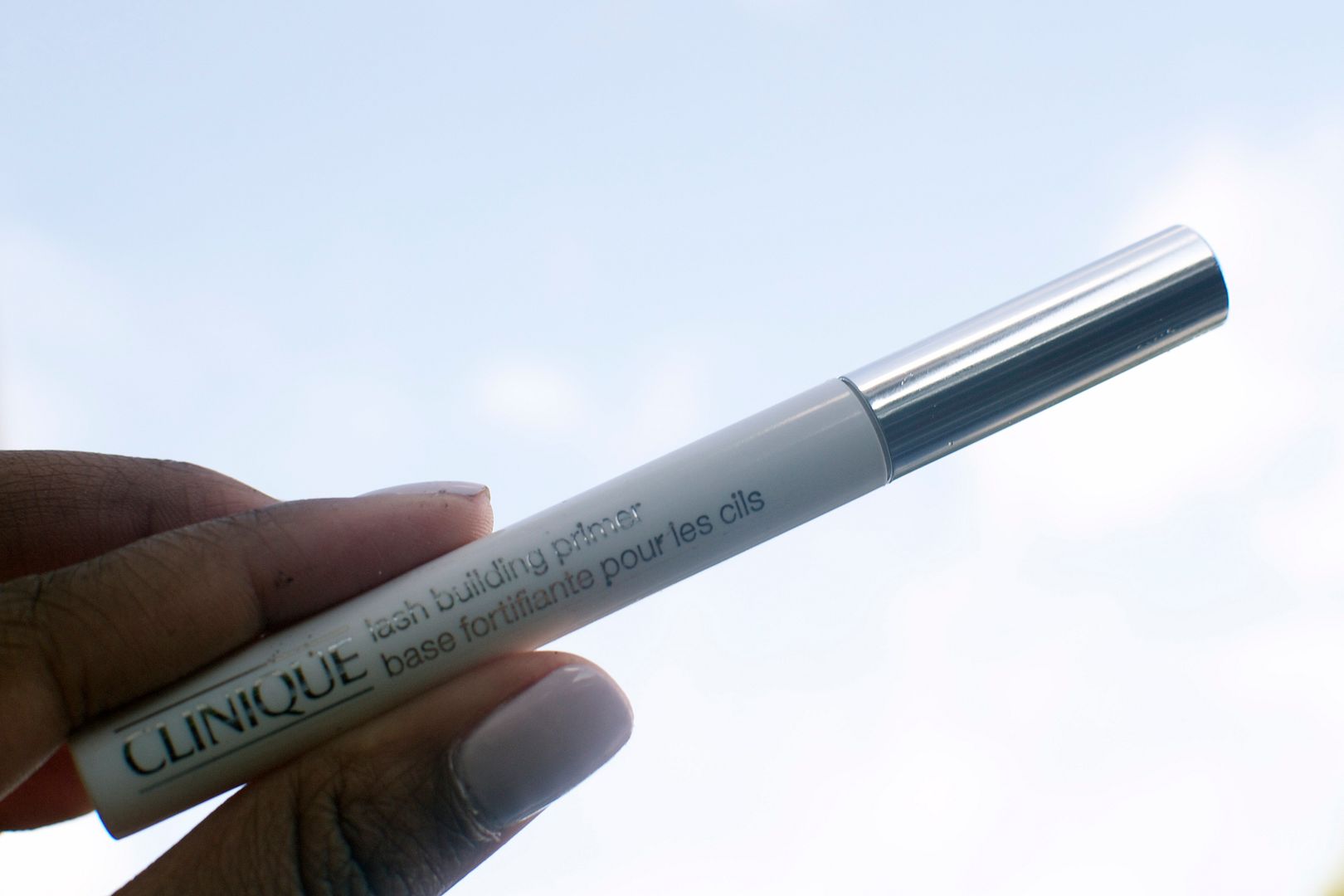 Price: $13.50 from Clinique.com and Clinique counters
Packaging (brush wand): 4 out of 5
Overall: 4 out of 5
What It Claims: Per Clinique.com
Lash-conditioning undercoat boosts the benefits of Clinique mascaras. Unique polymer combination holds mascara to lashes for a longer, fuller look and extended wear. Moisturizing formula helps condition and mend dry lashes. Ophthalmologist tested.
The Truth: It actually does what it says it's going to do. Oftentimes a rarity in a lot of mascara claims.
What I Loved About It: It was easy to apply and the formula did not make mascara application thick and clumpy.
What I Didn't Like: You have to work quickly. Once it dries, it makes applying your first coat of mascara pretty tricky.
Overall: Mascara primers. For the longest, I didn't see the point of these. And to be quite honest, I think we'd be okay without them. Yes, I do agree that a mascara should be good enough on its own. But, if you don't mind the extra few pennies and really want to enhance the look of your mascara, then splurging on this mascara primer isn't a bad idea. My favorite attribute about it is how it doesn't change the formula of your mascara. Some primers can make application difficult. Mascaras that weren't clumpy are suddenly difficult and tricky to apply. Not the case with Clinique's Lash Building primer. I tried this with both a Clinique mascara and another brand mascara and got the same results. The formula for both mascaras wasn't changed a bit. Coolness! The wand is nice.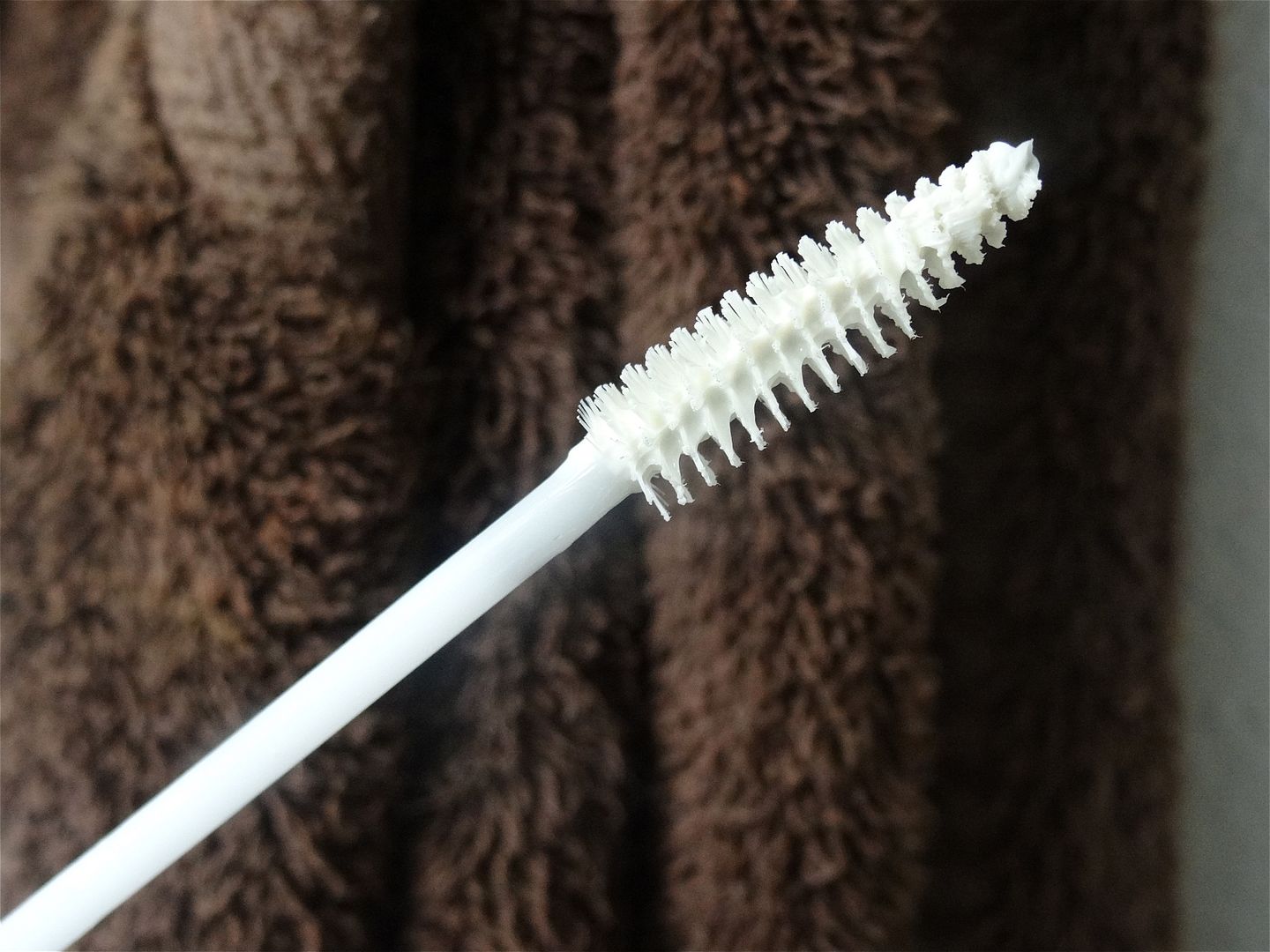 Nothing special. No tricks and frills. I do love how the wand has bristles that are stiff. This allows you to really get up and through those lashes. Coating your lashes with the primer does the prep work for your mascara. Instead of your having to use your mascara to separate and elongate lashes, the primer does it. When applying your first coat of mascara, your lashes already have a good amount of volume and length to them. Having a primer is great in that instead of applying 2-3 coats of a mascara, with a primer's use you may only need to apply one.
But there is a downside. You have to work quickly after applying the primer. While its initial application is creamy and pleasant, it can harden up a bit if you wait too long to apply your first coat. This won't wreck anything but it can make applying difficult.
Do you NEED a mascara primer? Not really. Especially if you feel like your current mascara gives you what you want. But if you feel like your mascara needs an extra push and don't mind spending a good $13, I would definitely give this primer a try.
Bare Lashes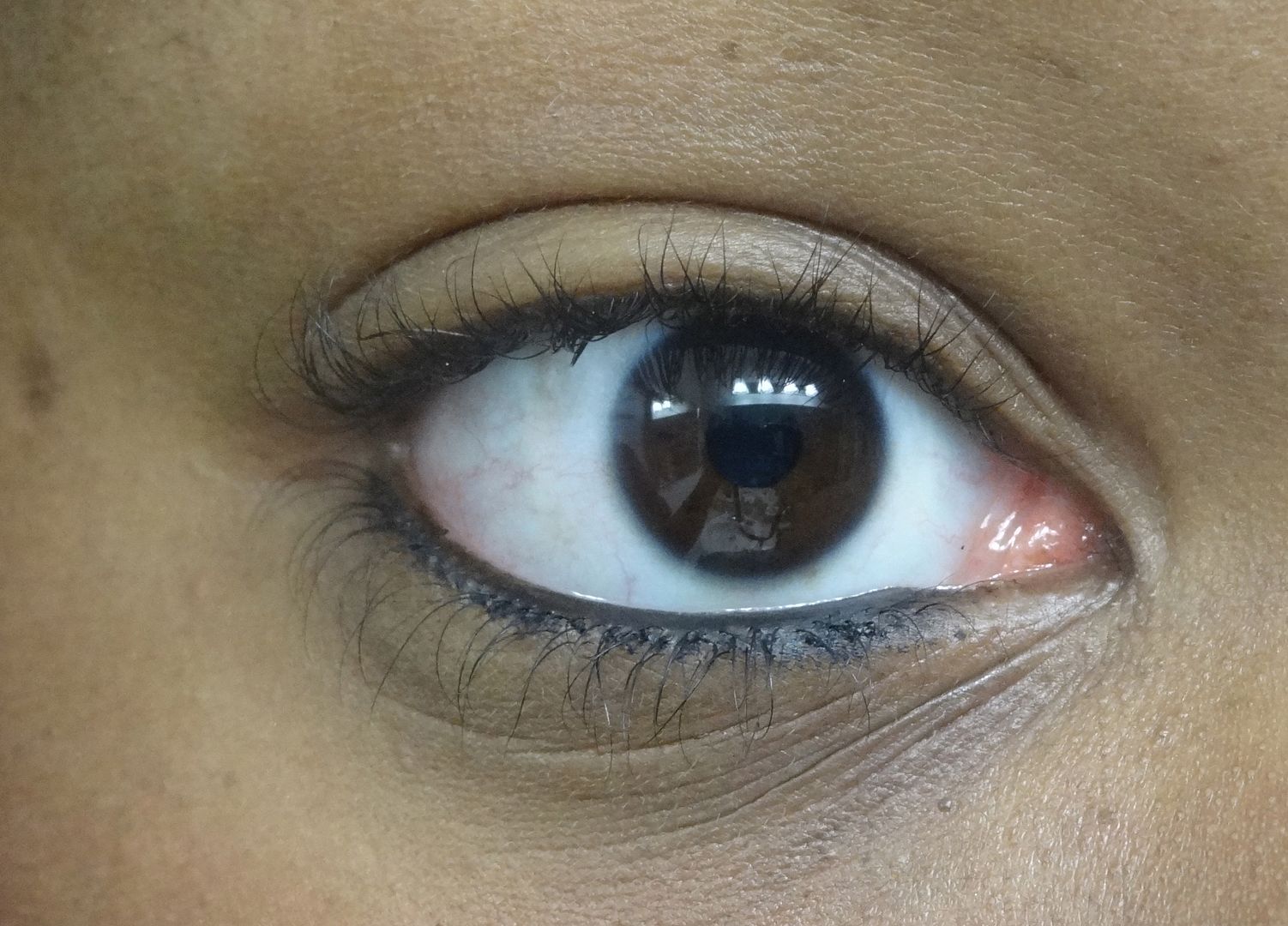 Lashes after applying primer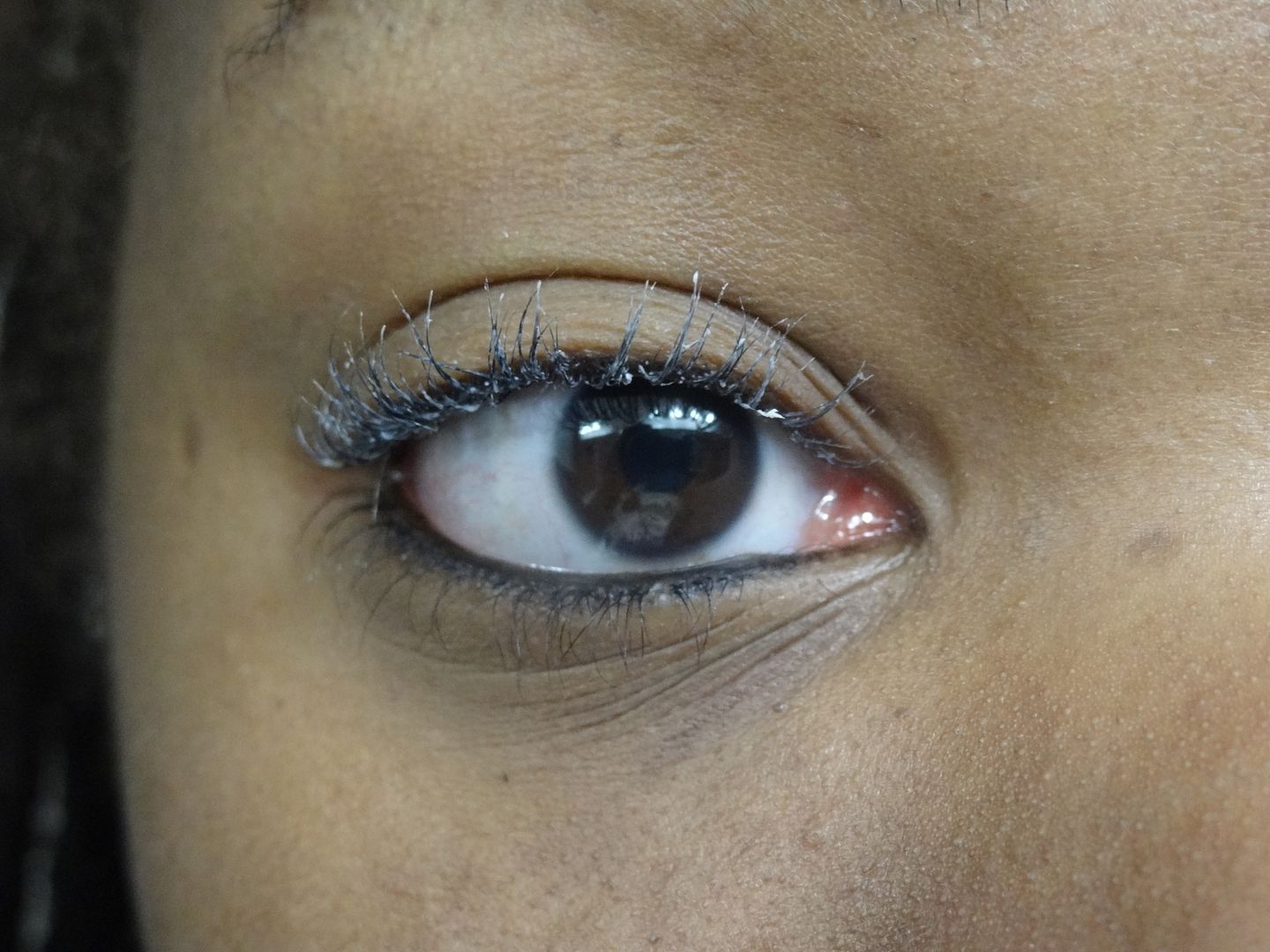 Both lashes have 2 coats of mascara. Primer was applied to the lashes on the left.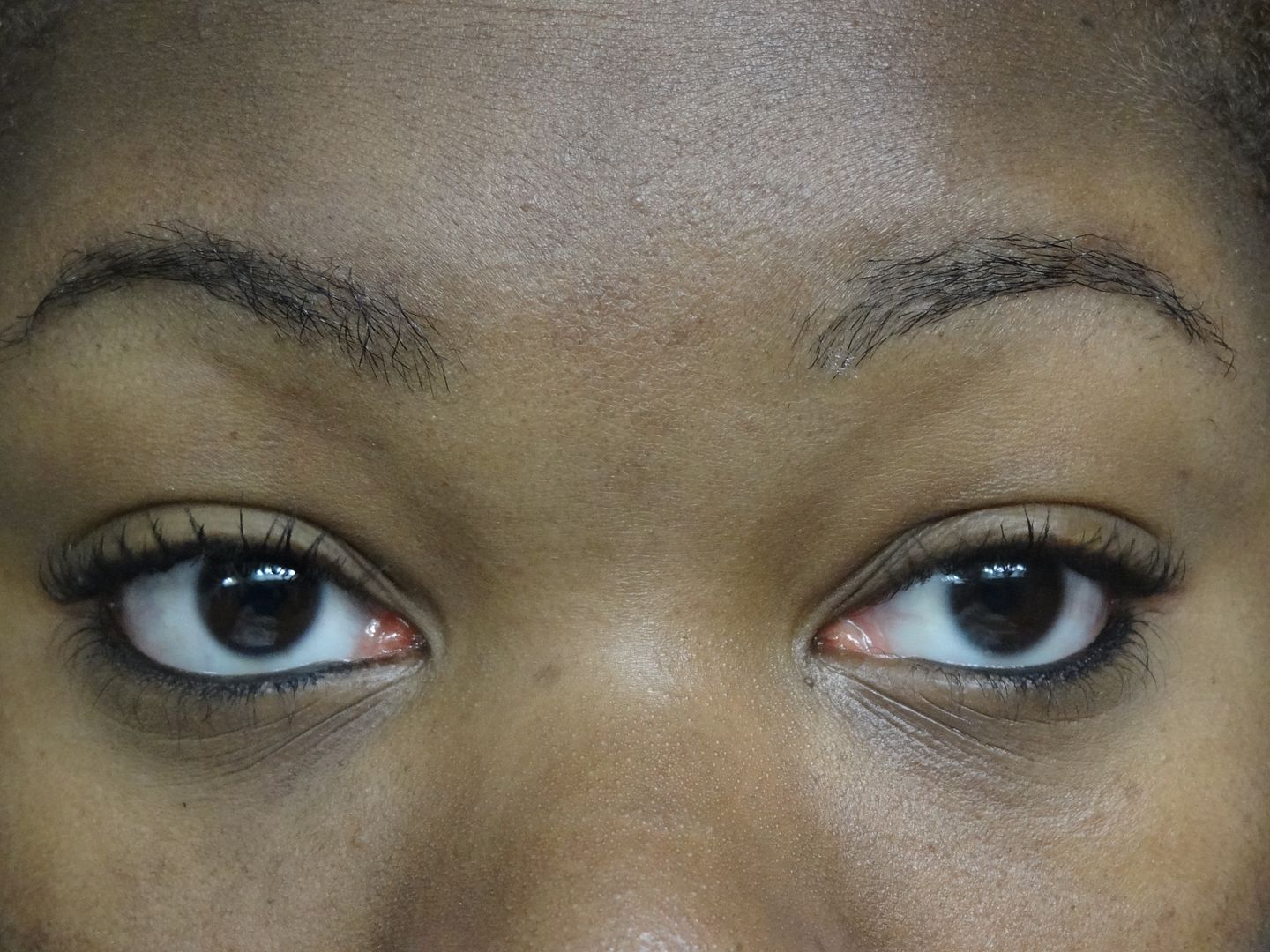 Do I recommend it?: Yep! I likes it!
What do you think about mascara primers? Cool or pointless?