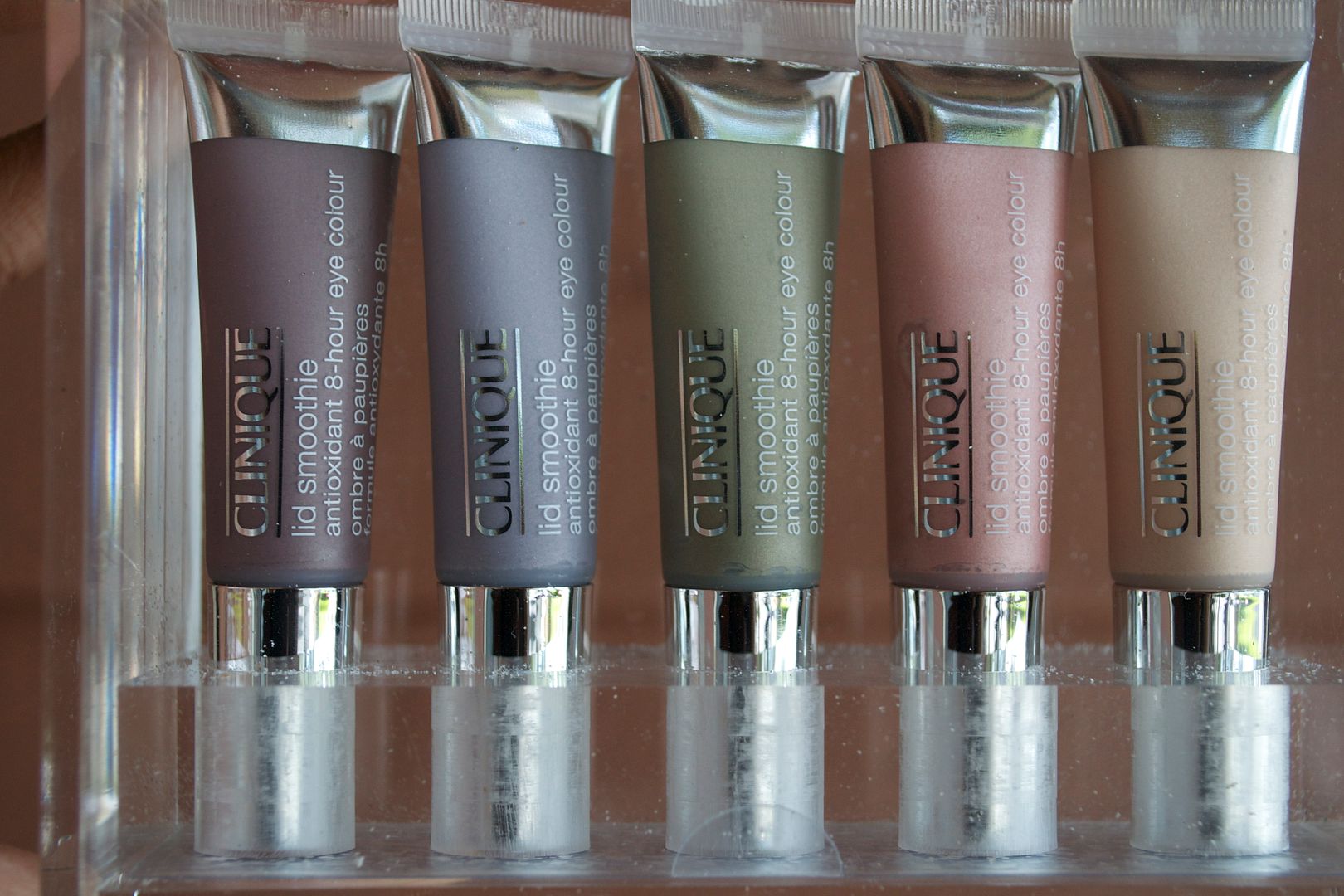 Anything that has the word "smoothie" in it makes me ridiculously happy. Y'all know how much I loooove smothies, don't you? It was my love for smoothies that had me all giddy about Clinique's new Lid Smoothie Antioxidant 8-Hour Eye Colour. They are certainly cute enough to be all that and more, uh?
I love anything that allows me to look polished without doing too much work. Clinique describes these Lid Smoothies as…
"Creamy, crease-resistant eye colour wears for 8 hours. Instantly cools thanks to a unique applicator. Nourishing ingredients coax fine lid lines into a blanket of smoothness. Antioxidants help protect eye-area skin." (source) 
Okay, so I'm not having to battle fine lines (not yet, at least) but I could so using nourishing properties on the lids. Every little bit helps when your skin is drier than the Sahara in the middle of summer. More than the product itself, I absolutely loved the applicator of these Lid Smoothies.
What looks to be a simple spout that emits smoothie goodness is actually a chrome'd out spout. Is chrome'd out a word? Not exactly but  I'm a fan of creating new words as needed. 8) I absolutely love the metal applicator of these things. They feel fantastic on the lids. I've never seen anything like this and I can only hope that other brands pick up this idea and do something similar. I would also love to see these on lip balms. Ohmigoodness, can you imagine using a chrome'd out applicator to apply a gloss on a hot day? Cool, uh? So yes. Clinique gets major cool points from me. This applicator is a total winner. While I was only able to check out 5 Lid Smoothies, there are 12 of 'em. Most shades seemed to be a bit pastel-y. Shades like Bit O' Honey and Cashew Later are perfect as primers as their colors will work great for applying darker eyeshadow colors without changing the colors too much. Then you've got shades like Impromtu-Blue and Currant Affair  which will be perfect for layering blue and purple shadows on top of. They have the potential to bring out the color intensity and pay-off.
(from l-r)
Currant Affair, Born Freesia, Cute-cumber, Pinkgo Biloba, Bit O' Honey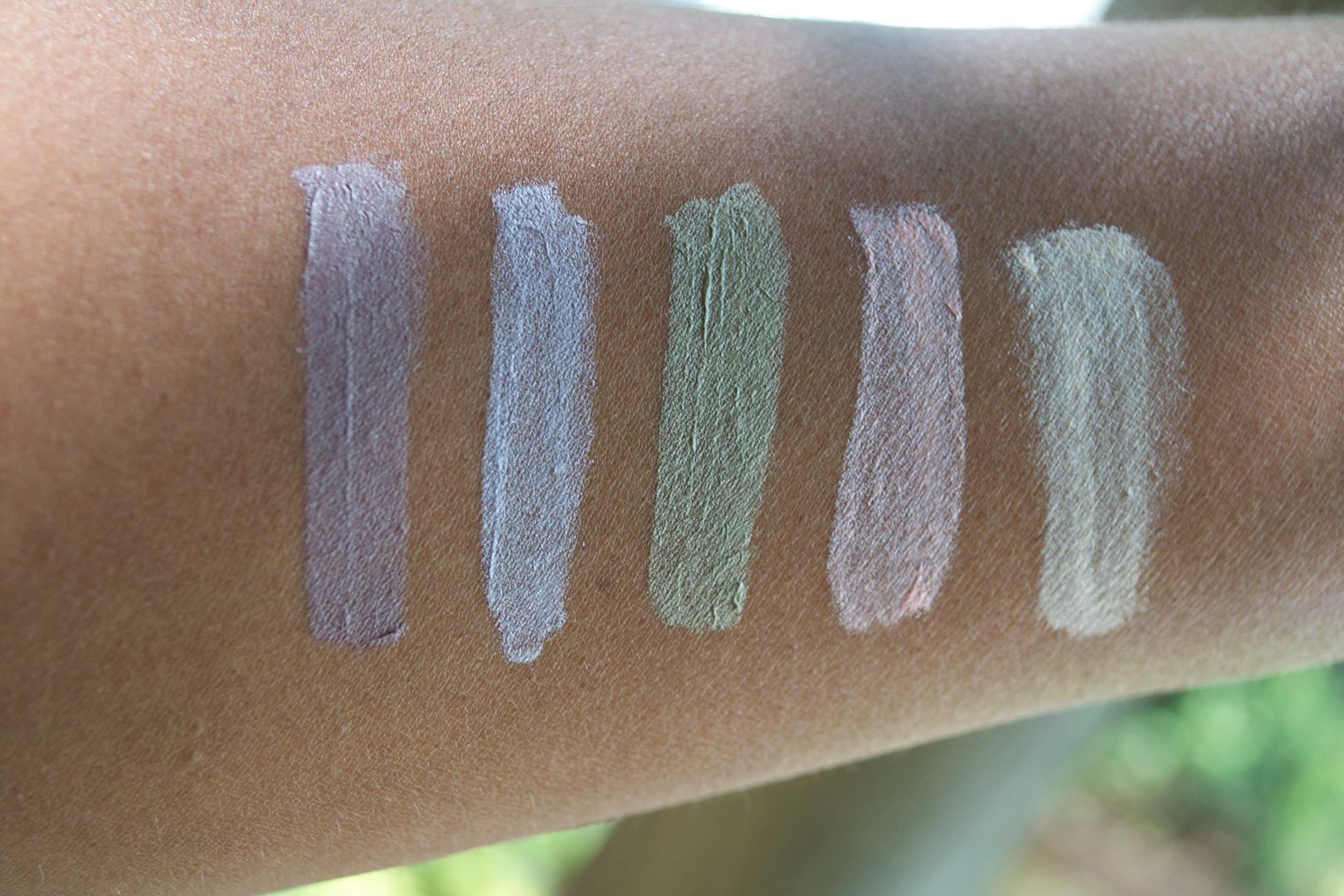 While I've got super oily lids, a good creamy eyeshadow base gives me the opportunity to be lazy enough to throw it on the lid and move on and chic enough look like I spent 20 minutes doing my eyes. They are perfect for busy beauties on the go. But unfortunately, I wasn't able to get 8-hours of wear-time with these kids.

Which made me SO sad. I tried wearing these two ways; by themselves and with an eye shadow on top of them. Both tests resulted in creasing within a few hours. Boo and double boo. I was hoping for more longevity but nope, I didn't get it. That said, while pretty and practical, these aren't the best for ladies looking to wear their eyeshadow and have it not budge all day. I would also like to see more shades with different finishes. These may do 10x better in a matte finish. If you're in the mood to try something new from Clinique and don't require long-lasting eyeshadow bases and shadows, then give these a whirl. Otherwise, if you're like me and have super oily lids, these smoothies may not be up your alley.
That's the bad news. But the good news is, green smoothies CAN be up your alley. Woo hoo!
You can buy these 8-hr Lid Smoothies from Clinique.com and at Clinique counters for $19.50.