If the Miss Clumps can't come to the mountain, then in a perfect world the mountain can come to her right? Well this world ain't so bad so Miss Yaya of MyOwnJudge.net – your guest fashion writer on COM has brought the mountain to y'all Clumpheads!
So while the weather may be frightful (that image is the morning shot before starting my travels to the shows), the reporting will be delightful. Especially for Miss Britt who is enjoying her warm weather (and don't think I don't know some of y'all are enjoying the sun too!).
What might I be talking about? I forget sometimes that people like to forsaken New Yorkers occasionally… us being New Yorkers and all :)~ so here's the golden nugget:
This Fall and Winter 2010 presentation is the last of its kind. This is the last season at Bryant Park. Next year? At Lincoln Center! Click here for the official schedule and give Britt a shout for which shows you're dying to hear about. Want to know something specific? Nails? Hair? Ethnic diversity? Colors? Shoes? Let it out and the mountain shall come to you!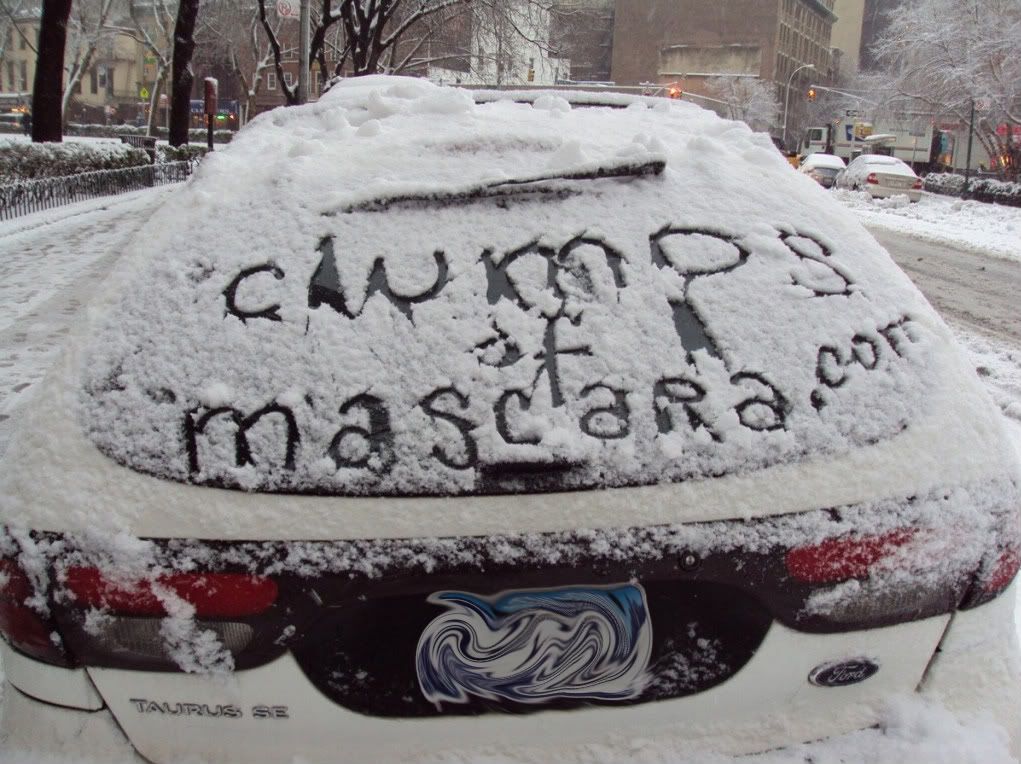 Disclaimer:
This is a real car (thus the secretive license plate). This car also neither belongs to myself or Brittany… but now they know where to surf. 🙂