Okay, don't laugh. I so meant to post this before the holiday but uh….yeah. I kinda got behind. No worries. If you're still lusting for anything in this collection, you can still grab if you can find it. This glitter trend just won't stop. And I will be the last person to complain about it. You either love glitter polishes or you hate them. There is no in between. I hate removing them but honey, I LOVE me some glitter polishes. This collection is glitter overload and I just loooove it.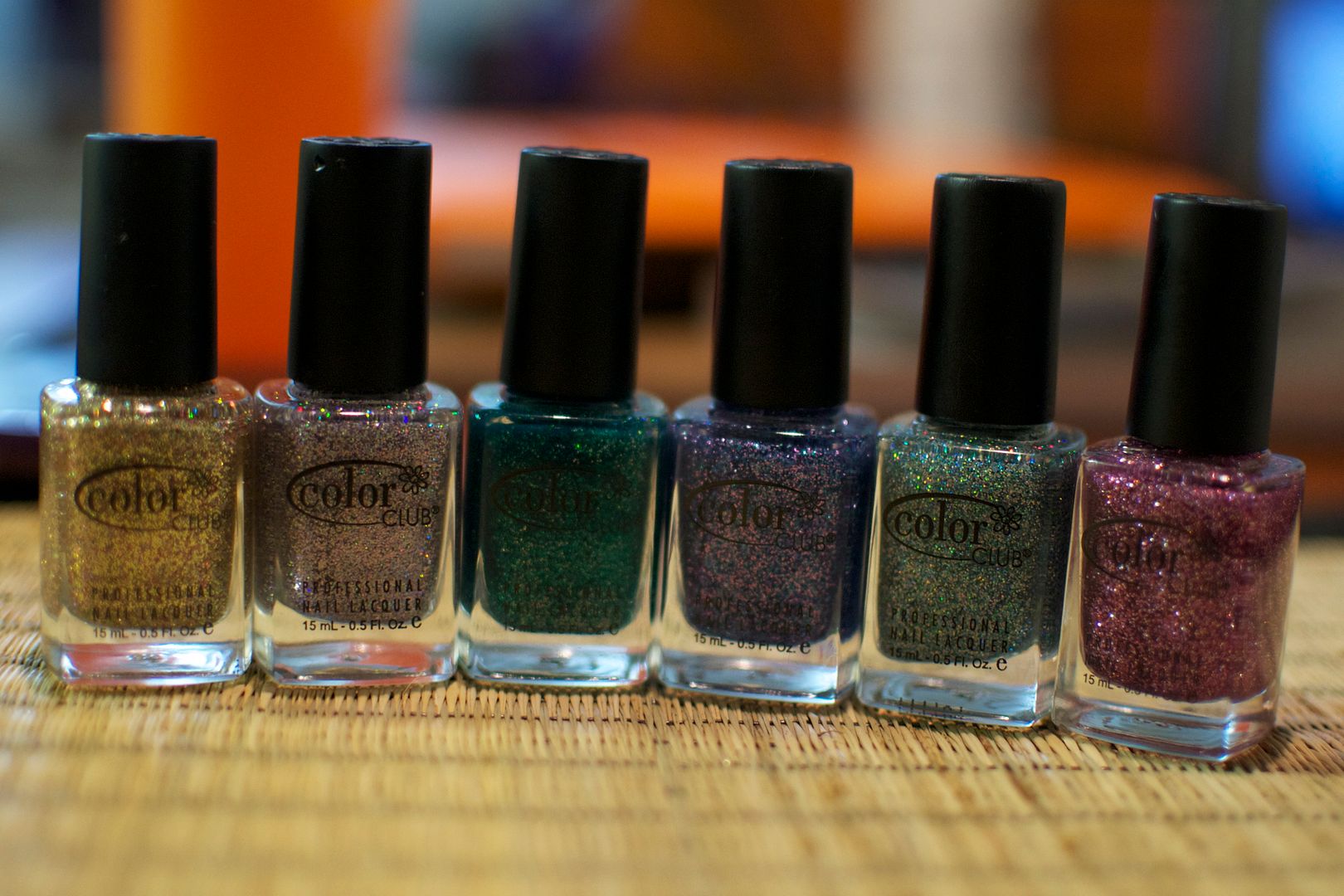 Gingerbread is a pretty soft gold with a dash of holographic glitter. It's one of your softer holos and doesn't stand out as much as its siblings. It's still pretty though.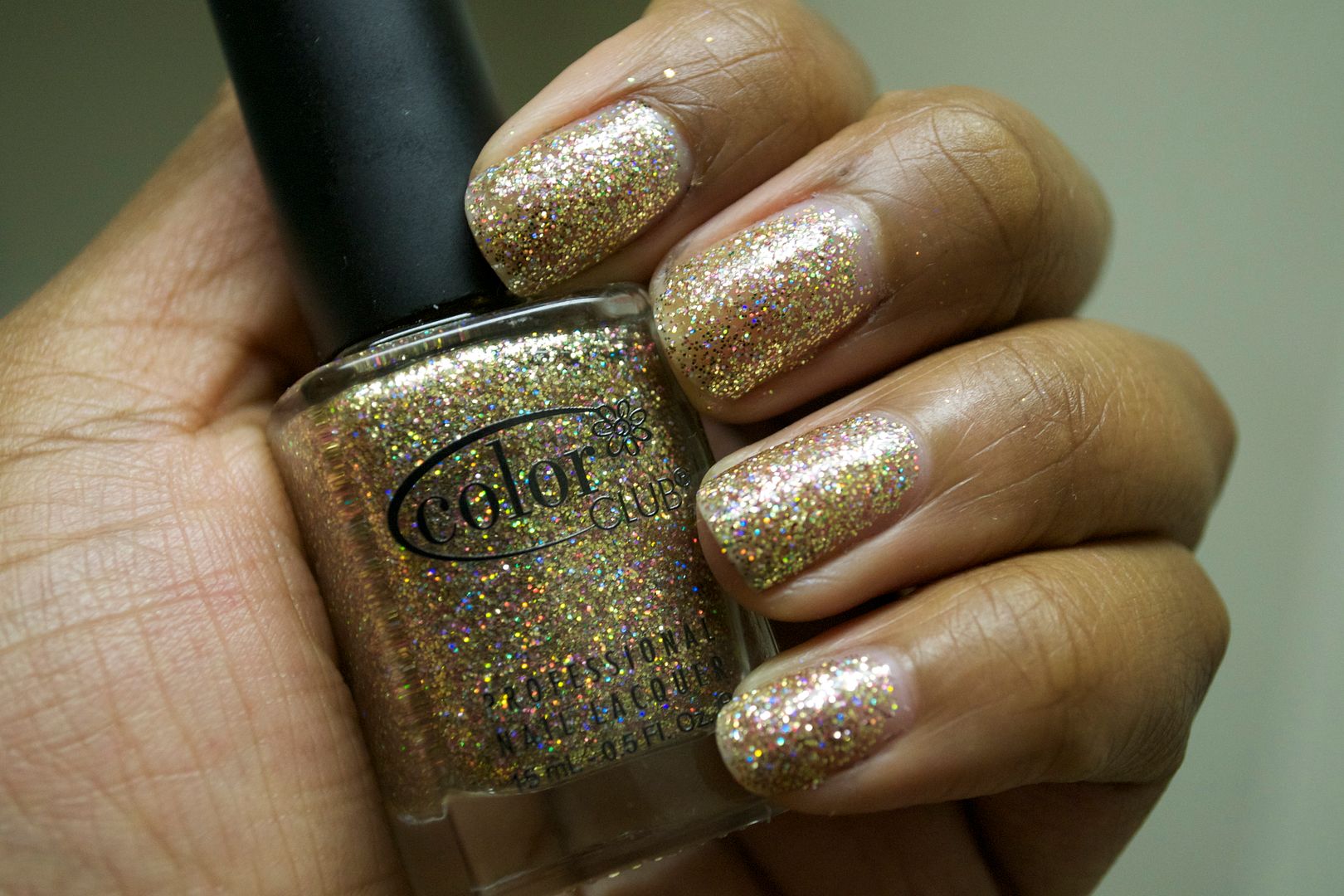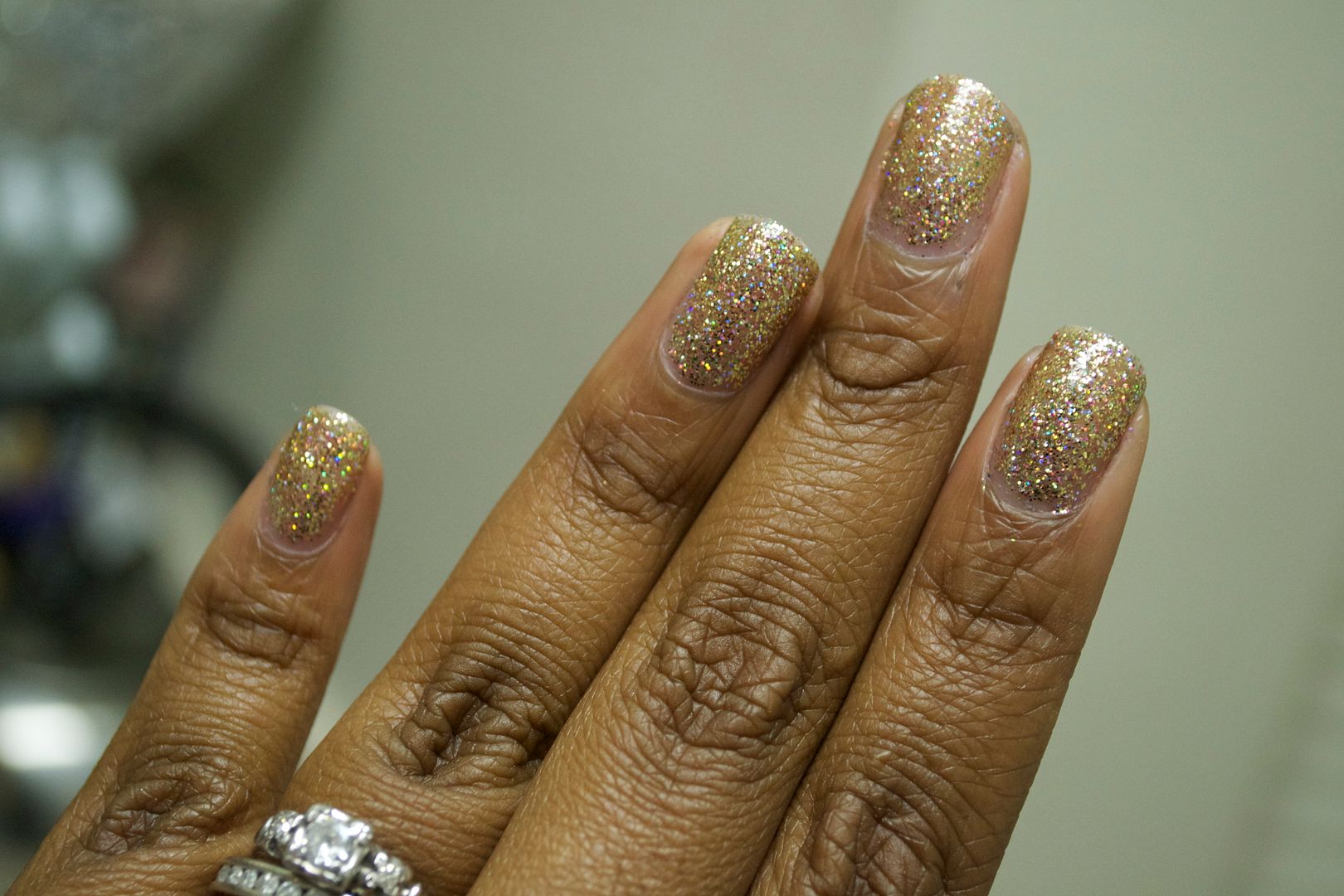 Sugar Plum Fairy is my favorite of the bunch. This baby is a bright silver glitter with a gorgeous holo effect. I spot a little bit of purple in it but this is perhaps the most dominant glitter that has the holo effect.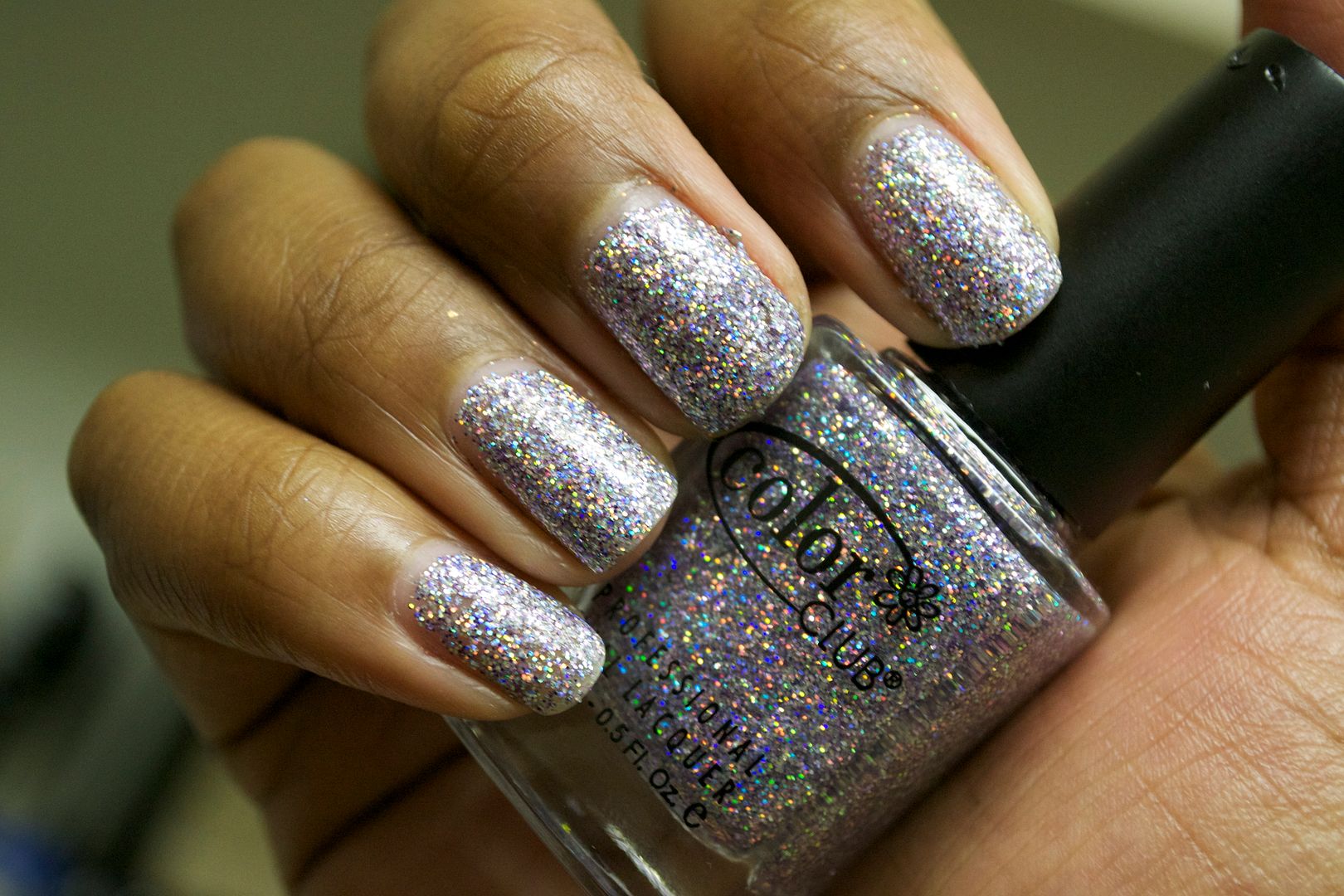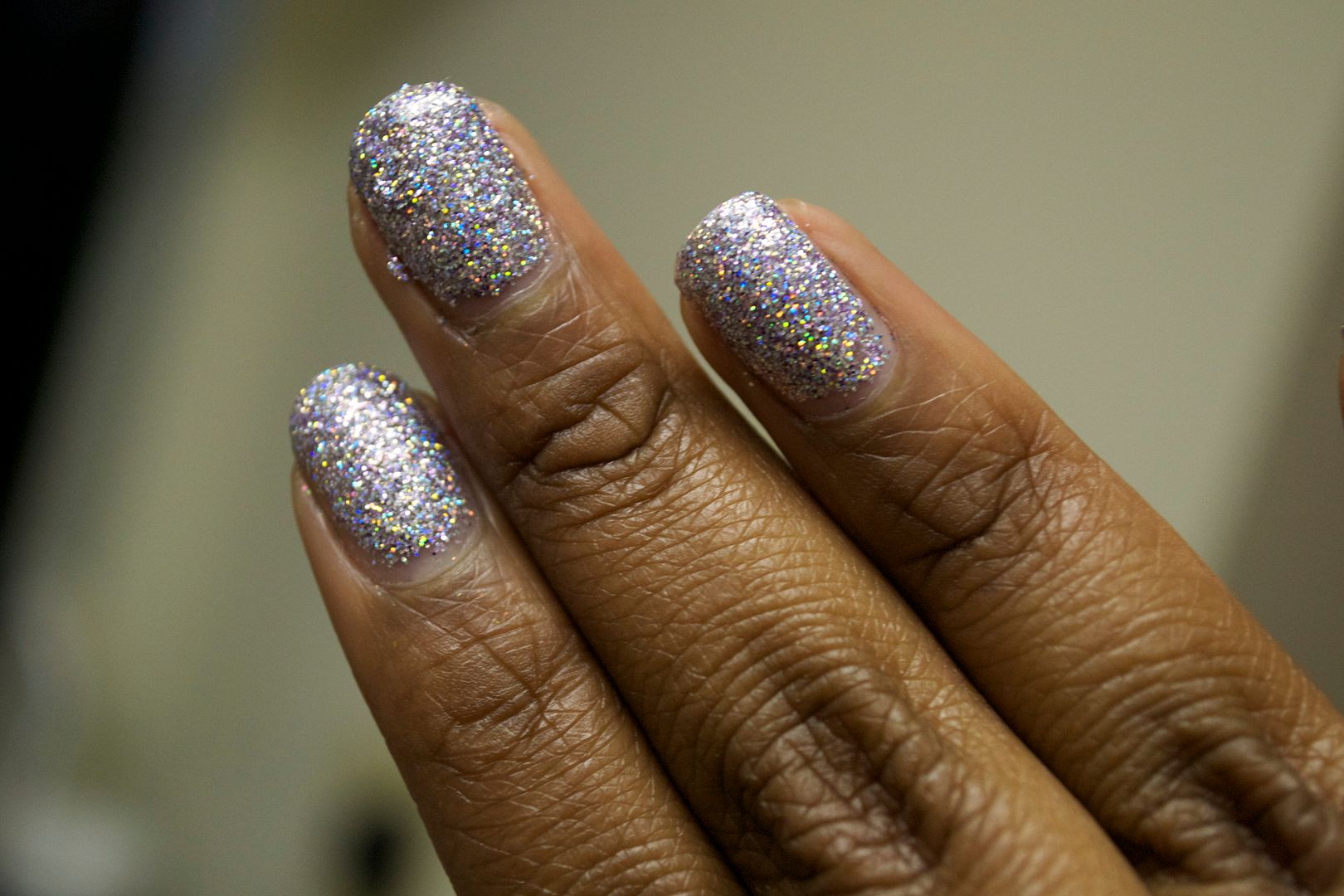 Holiday Splendor is a green jelly glitter. I LOVE this one. I don't think I've ever seen such a glitter OR jelly that gave so much coverage in only 2 coats. Freaking fantastic.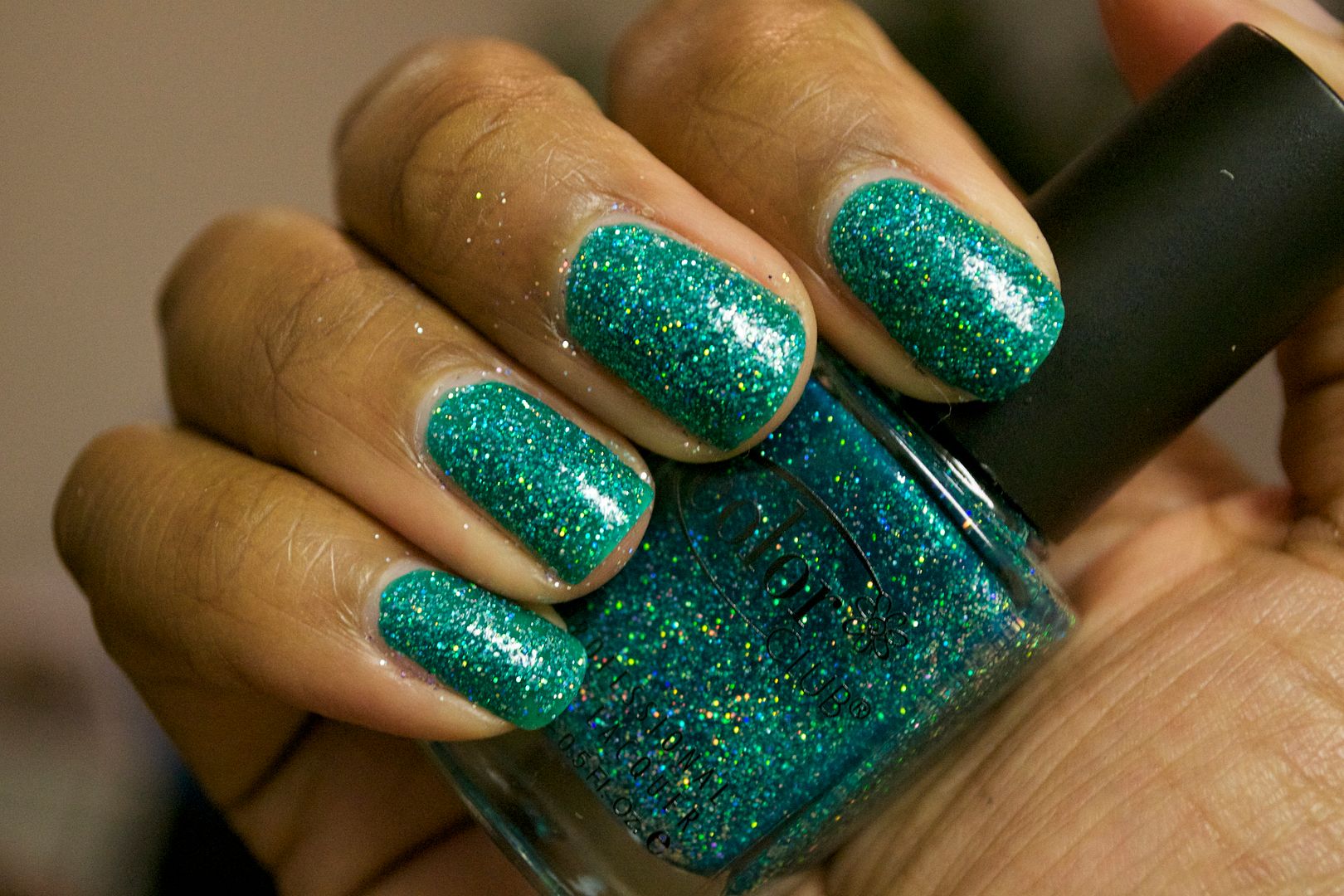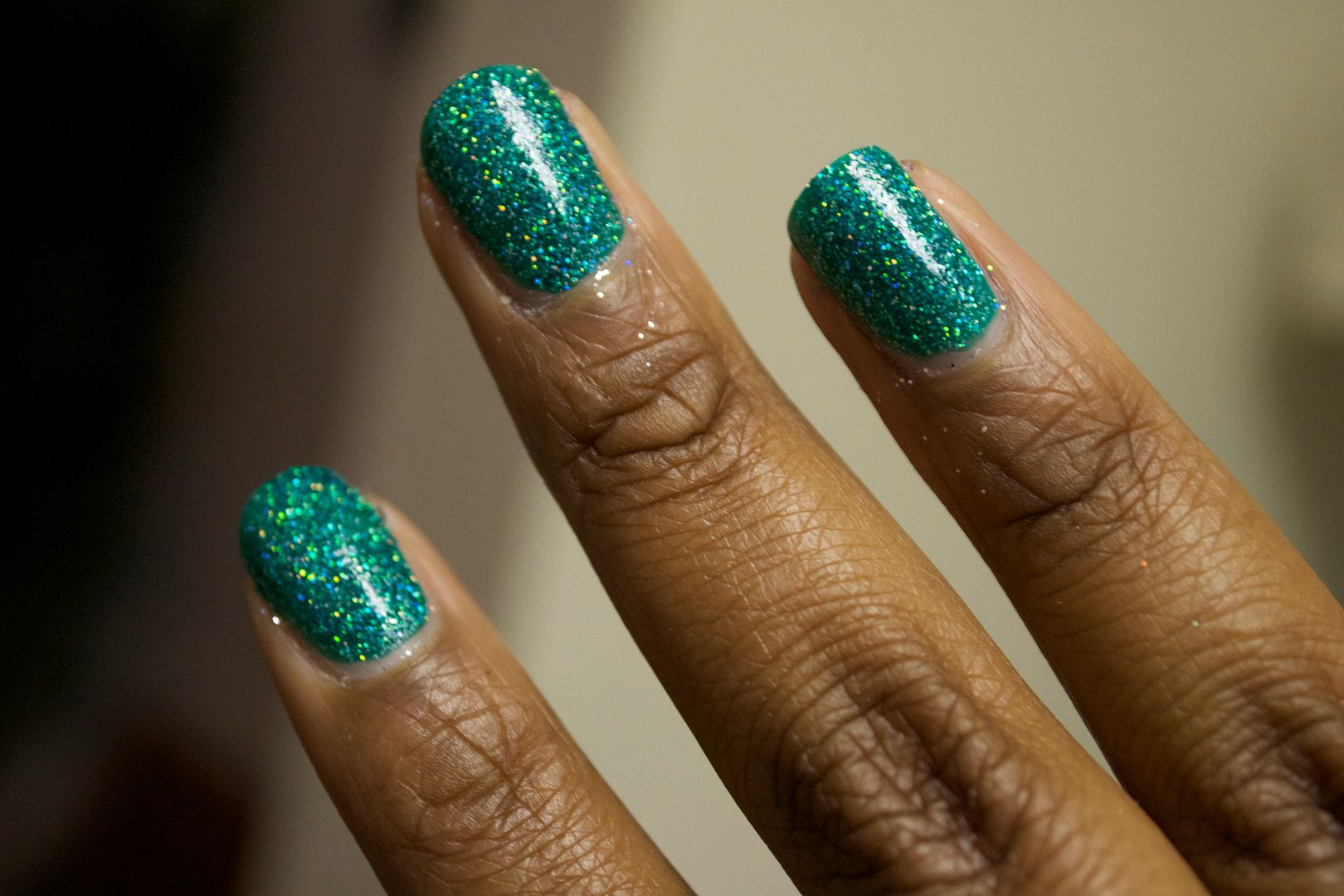 Jingle Jangle is is the blue kid of the family but it isn't as holographic as the others. Which is okay. I also spot a some purple in the mix. I am so going to layering this over a purple.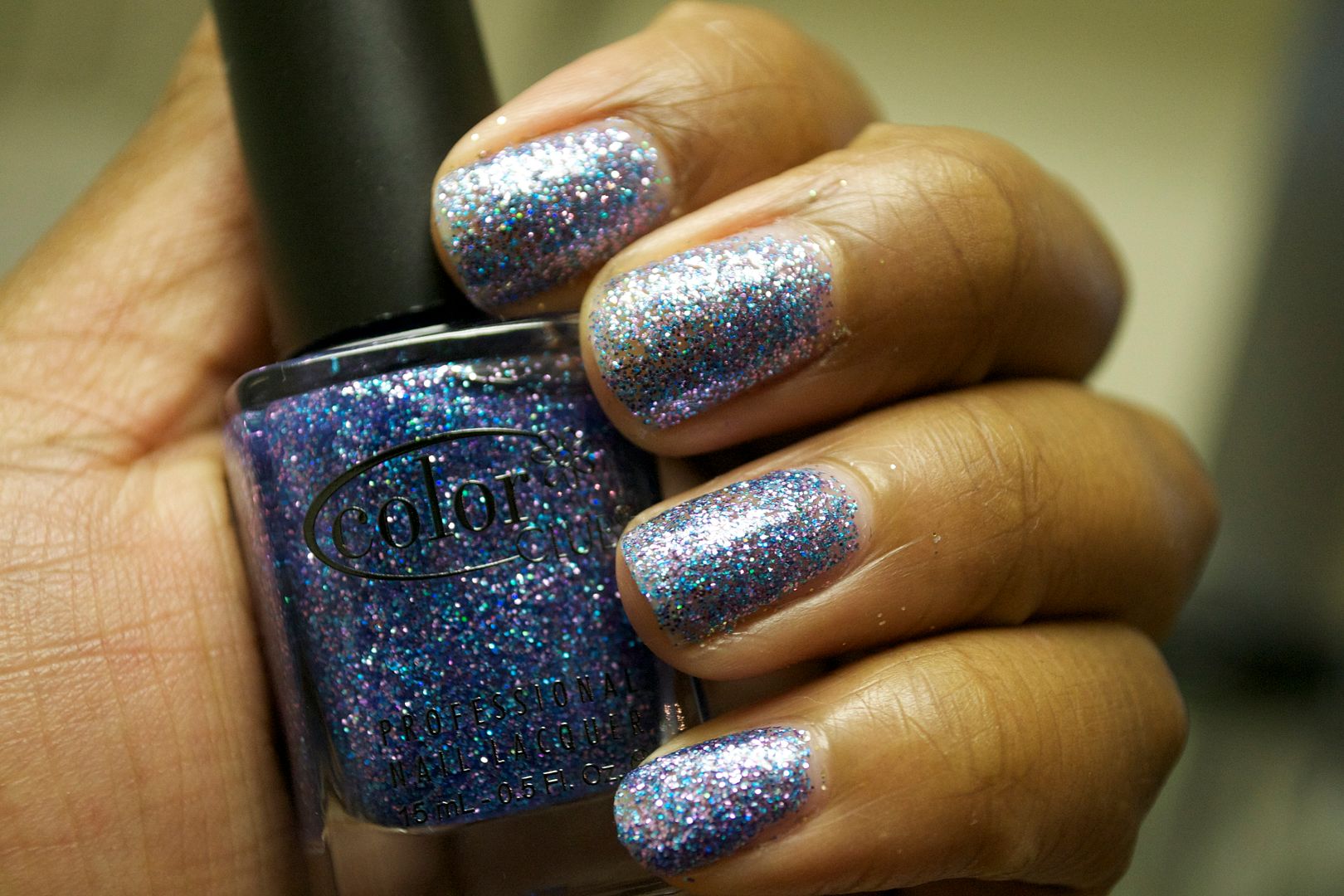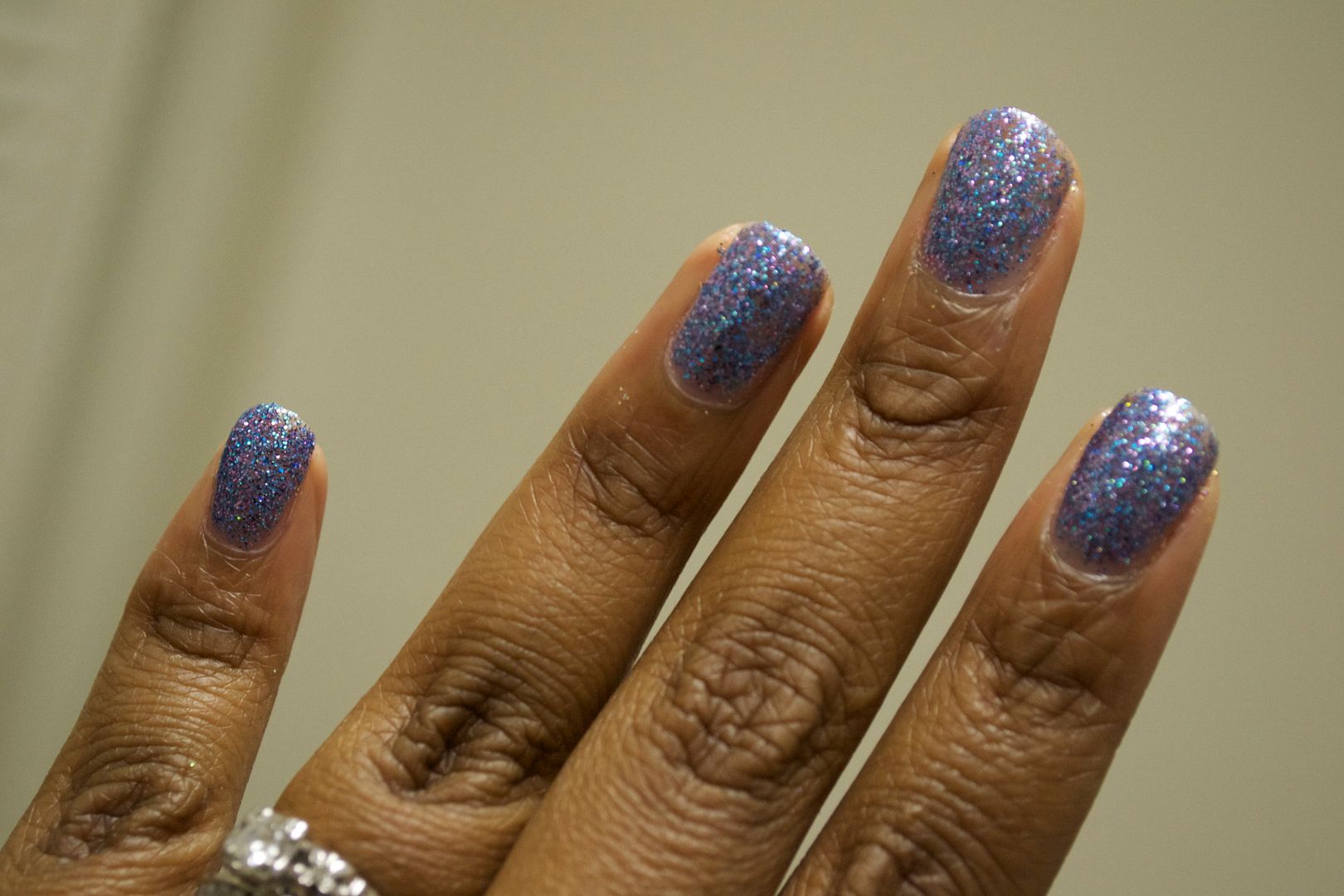 Beyond The Mistletoe has more green than Jingle Jangle but it is still a blue-based holo glitter. It's just okay to me.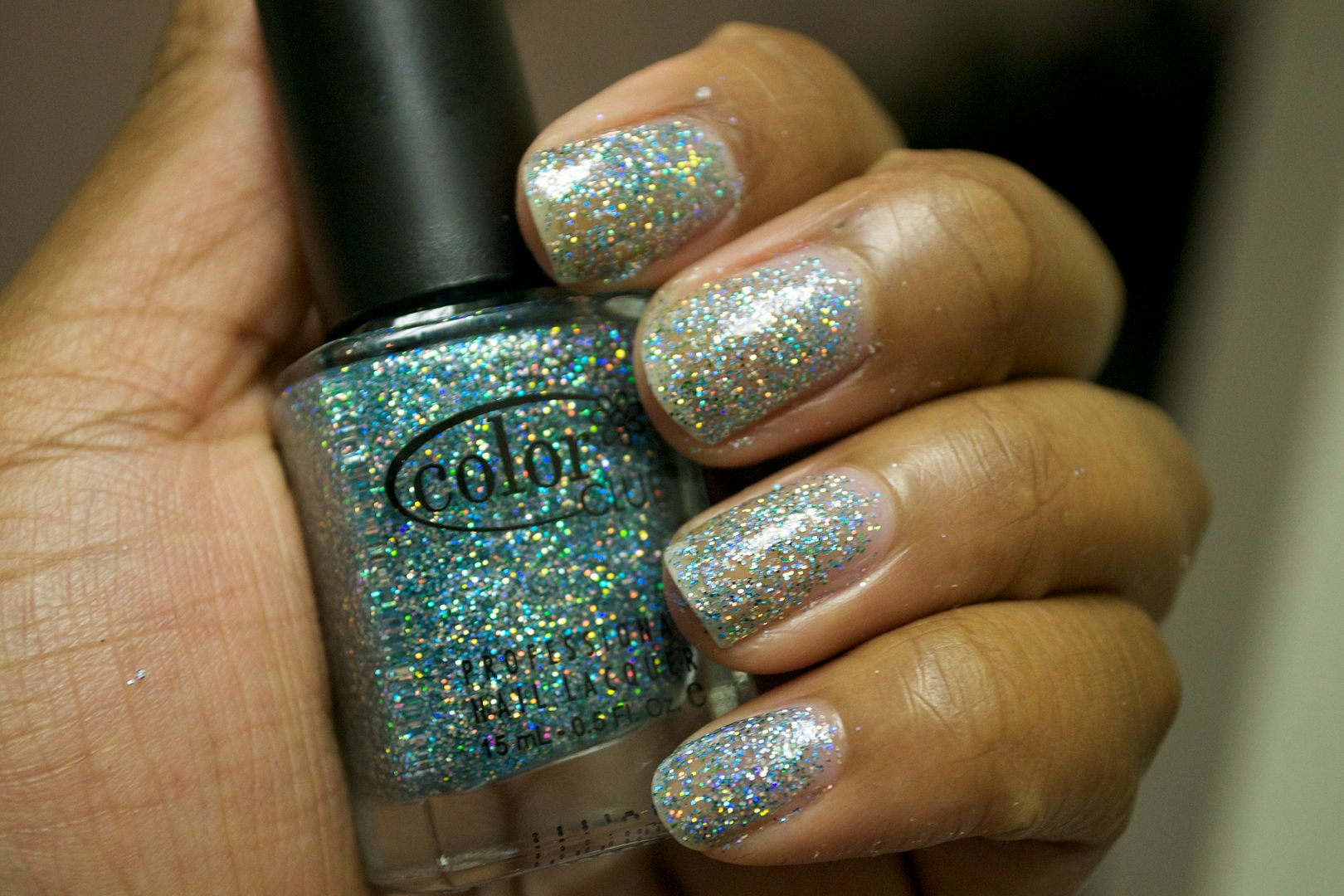 Candy Cane is a pink glitter that doesn't appear to have any holographic effect. Call me nuts, but I don't see many pink glitters. This one is jewel! And this is coming from someone who doesn't dig pink polishes.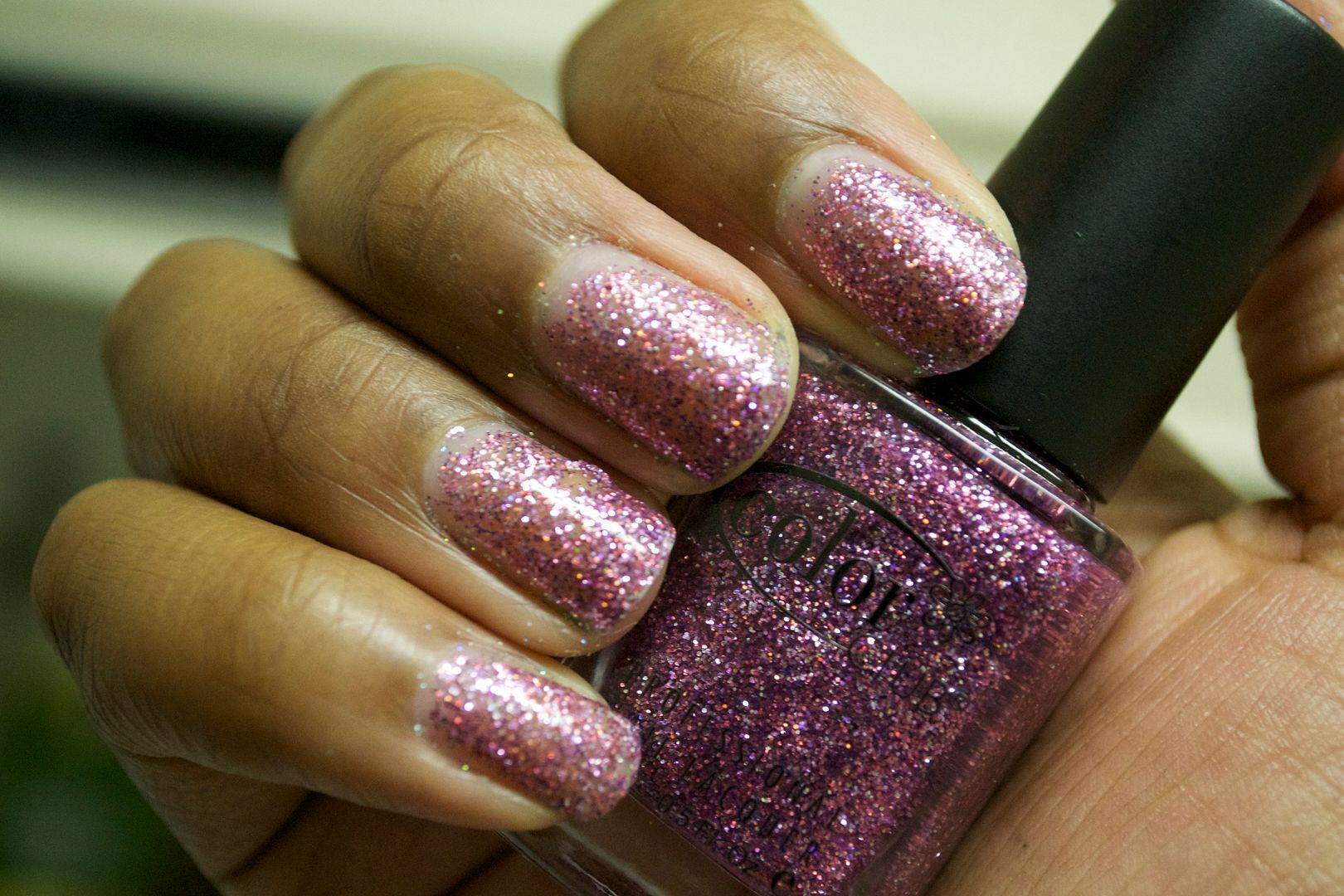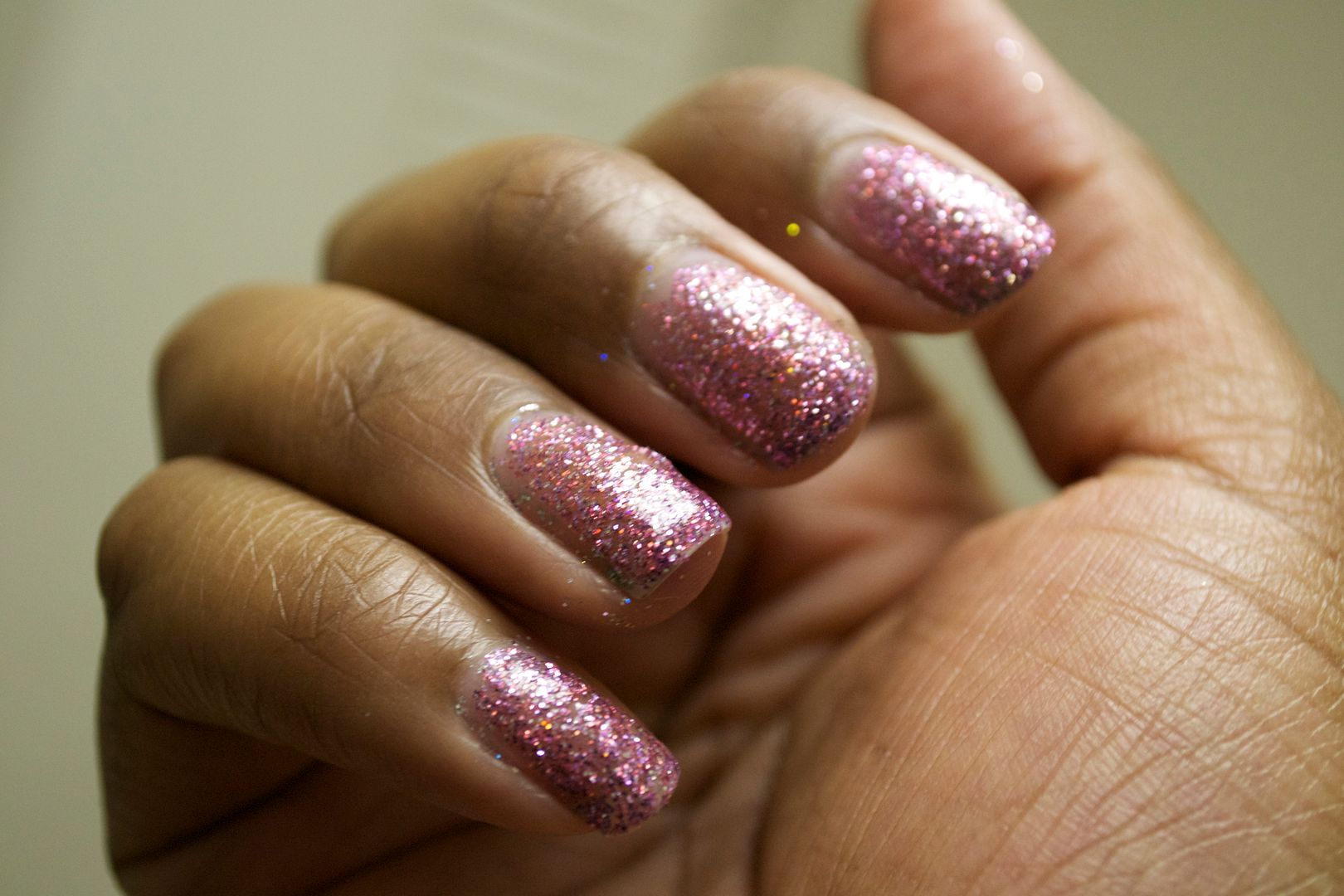 Must Haves:
-Sugar Plum Fairy: It's super holographic and fantastic!
-Holiday Splendor: Because seriously, when have you ever seen a green jelly glitter?
I applied 2 coats for each polish but if you really want to push it to the limit, 3 coats is best. My favorite thing about 'em? They are super diverse! One coat will be great for layering but they are also opaque enough to be worn solo. Very rarely do we see glitter polishes with just much holographic in 'em so I'm just so in love with this collection. Go Color Club go! Find more information about the brand and where you can find it here.
See any you like?
Amor de Lacquer….the series all about nail polish and nail care! Send your requests,
suggestions and ideas to Brittany@ClumpsOfMascara.com.