Happy Friday, darlings! Can you believe that the month of January is almost over? Whyyyyy? And how annoying is it when people say things like,
"OMG…2011 is off to a bad start." OR "2011 is so not my year."
One month can not determine how an entire year will go. We have to speak positive mantras. 2011 IS a great year. Keep livin' and you'll see what I mean. In the meantime, check out this cool Korres eye shadow palette.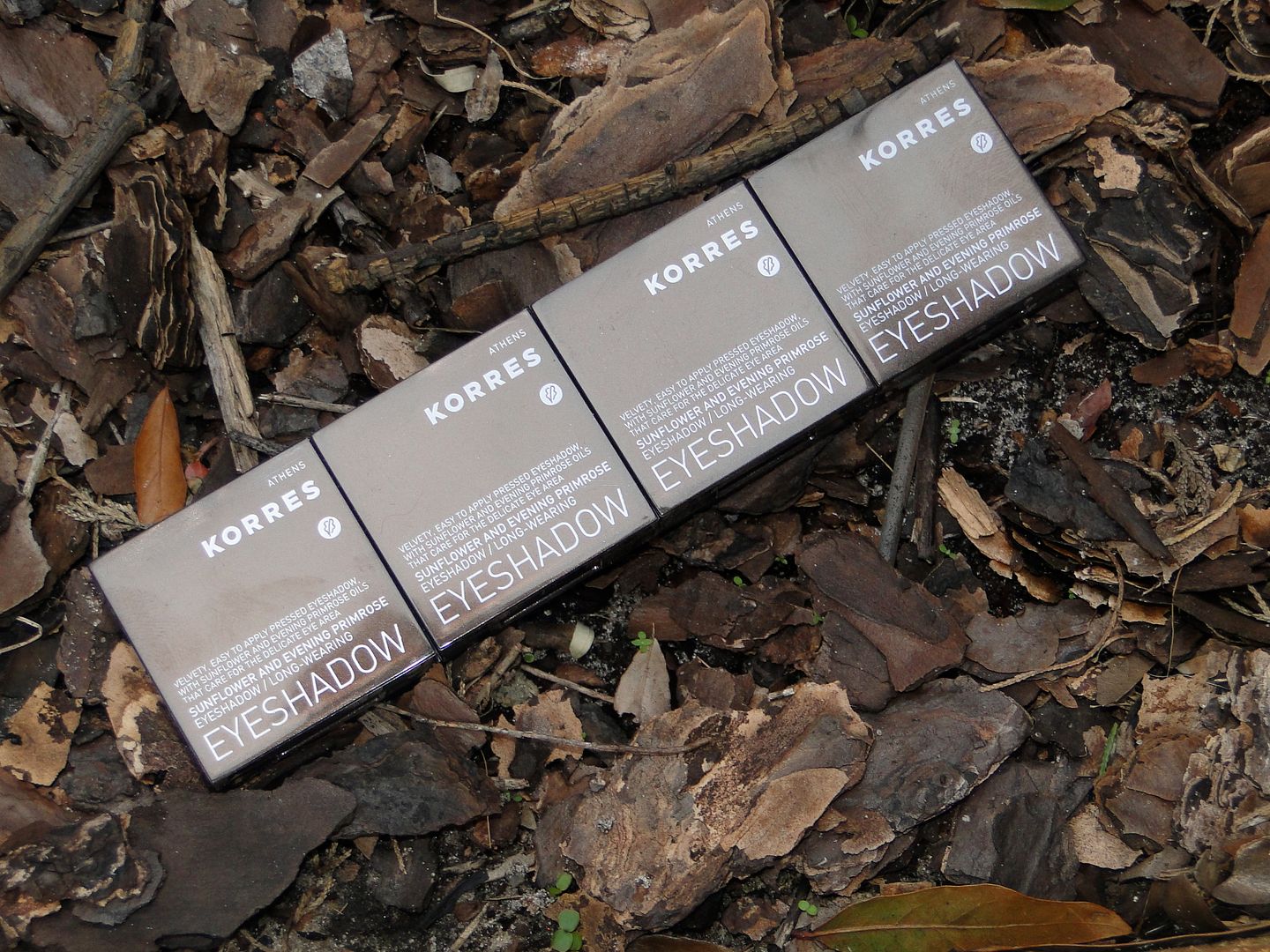 Each shadow has its own door. Want to see what's behind those doors? Hit the jump!
This is my first time playing around with Korres' shadows. The Cool Antioxidant palette retails for $36 (at Sephora or Korres.com) which is fantastico considering the shadows are without parabens, sulfates, dyes and other synthetic ingredients. And that's just what Korres is known for.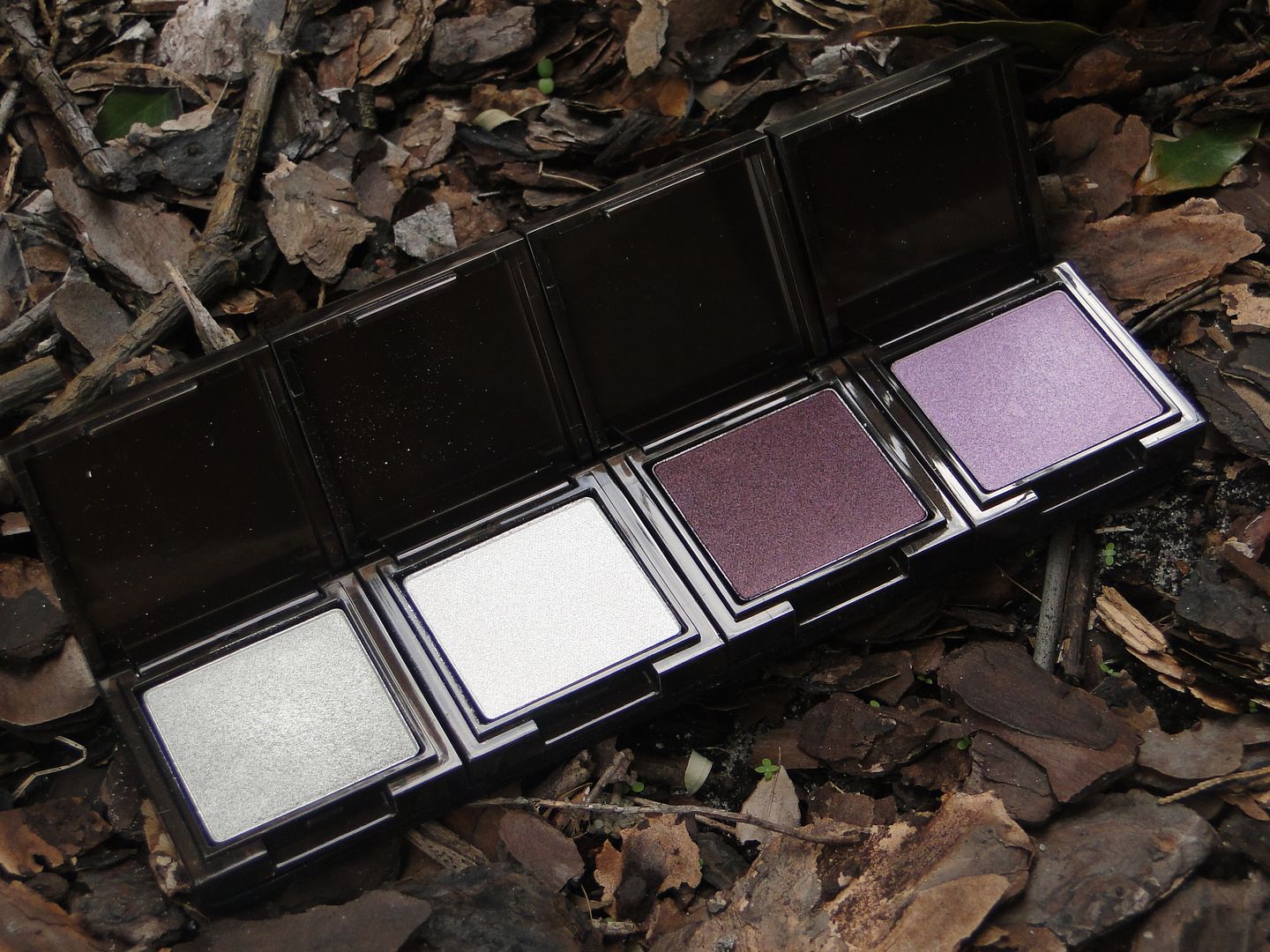 The quad includes shades; Silver, White, Plum and Purple. And as far as swatches go…
They go on pretty sheer. Which broke my heart. I really wanted more pigmentation out of these kids. While Silver gave the best pay-off, it was the one color that I used the least. I found it to be a tad bit too cool for my skin tone. I gave them a whirl anyway and did a look.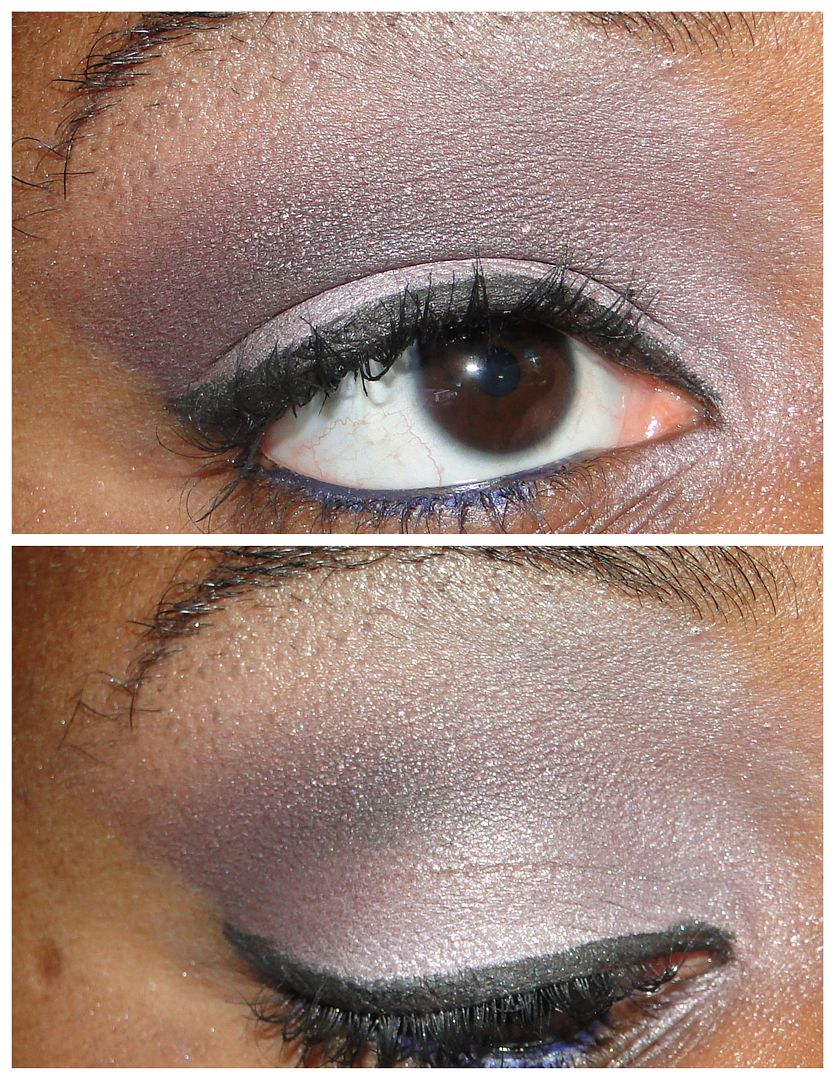 I used NYX's Milk as a base.
I'll give it to them. The shadows do okay with a base. But trying to get enough color transferred on my eye shadow brush was quite the feat. And because the shadows are so sheer, I had to apply and apply and apply and apply just to get them to show up on my lids. Shucks Korres. As much as I love you, I think you'll have to go back to the drawing board when it comes to eye shadows. But don't you cry. I still love you and always will.
What do you think? Have you tried any of Korres shadows? Is it just me or are their shadows typically pigmented?
What's everyone doin' this weekend? LUSH in Florida Mall is having a party so I'll be camping out the night before the first one in line. And then I'll be in Eatonville for the Zora Neale Hurston festival. I always look forward to this festival but end up missing it every year. This year I'll be in place and plan on taking a ton of pictures.
Have a wonderful weekend, lovelies!