Yo yo yo! Where my Target beauty lovers at? I have this ritual. Every Saturday morning after I leave the gym. I go to Target. For no real reason either. It's own my way home. That's reason enough, right? I also like to take some peeps at the new additions down the beauty lanes.
If you're a regular Target beauty shopper, you see some awesome new finds from The Shops of Target. Target has partnered with several business owners of speciality stores to give customers the opportunity to purchase some really cool products. One of those businesses is Cos Bar.
Native to NYC, owner Lily Garfield moved to Aspen and launched Cos Bar. It's a groovy brand and I'd love to see a boutique with products like these in my streets. The collection includes a ton of beauty baubles including body care products, bath accessories, beauty tools, manicure essentials and cosmetic bags. I'm featuring a few of the goodies from the line.
Oh! And if you're a budget-conscious gal like moi, each product is under $20. Hollaaaaa!
Skincare wise, Cos Bar has everything from body washes to body butters. This Orange Citrus Body Butter ($6) smells divine…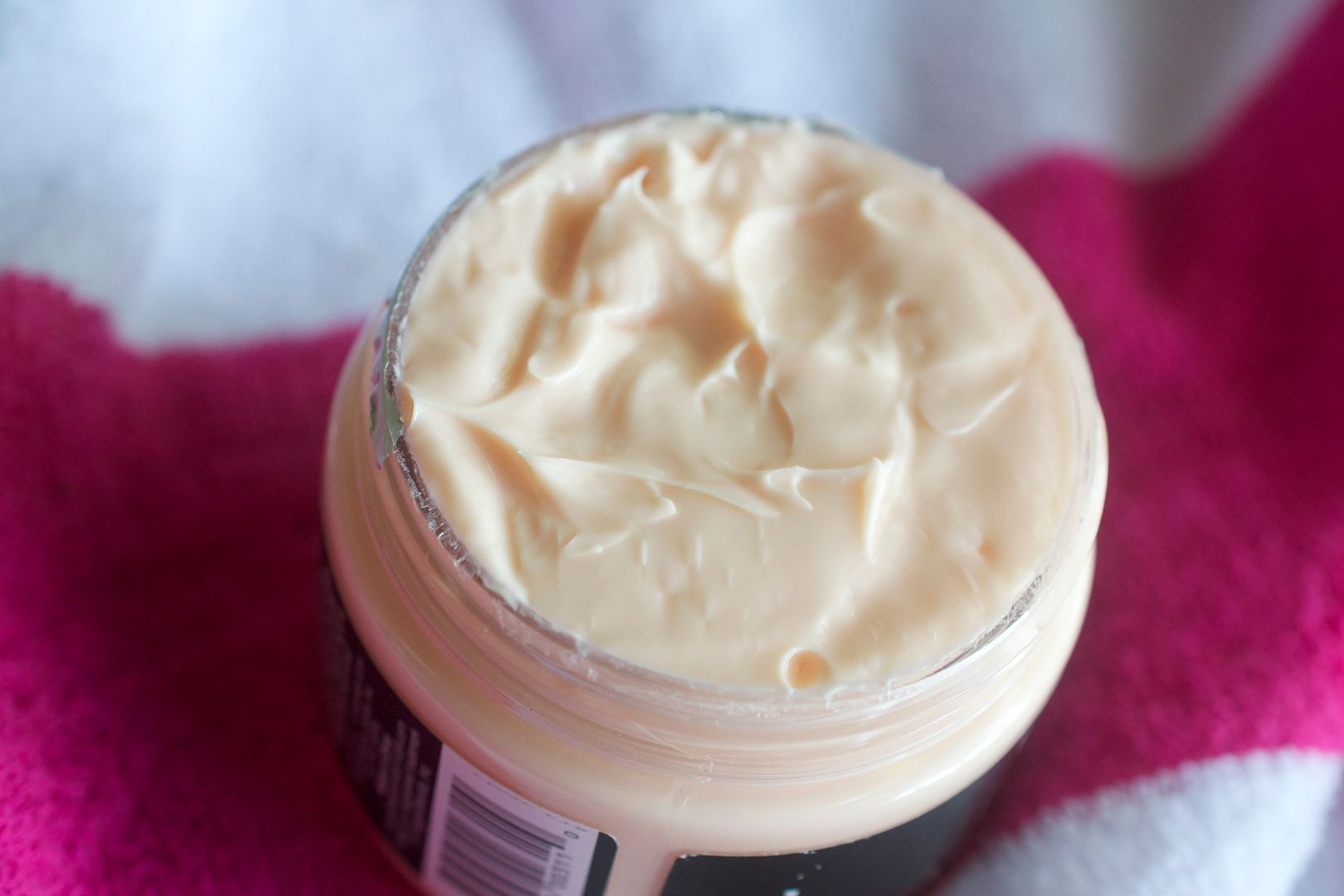 ….a little bit of Cos Bar history.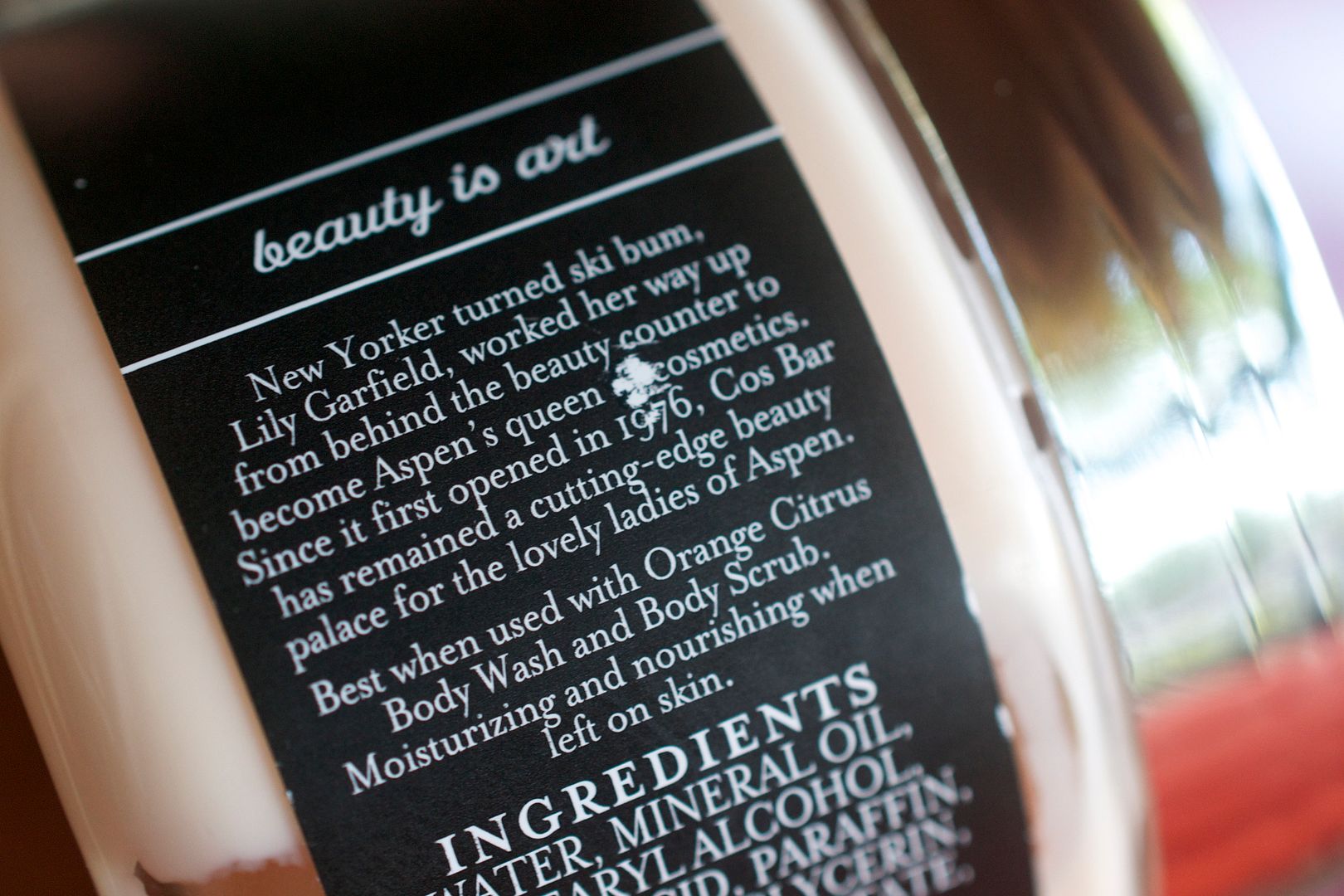 And ingredient-wise…
I thought this brand would be a little more on the preservative-free side but alas it's not. 🙁
But still, it's a fragrant body butter (and not overly fragrant either) that does a great job at bustin' ash without the greasy feeling. So that's good. For zee eyebrows, Cos Bar has these adorable tweezers…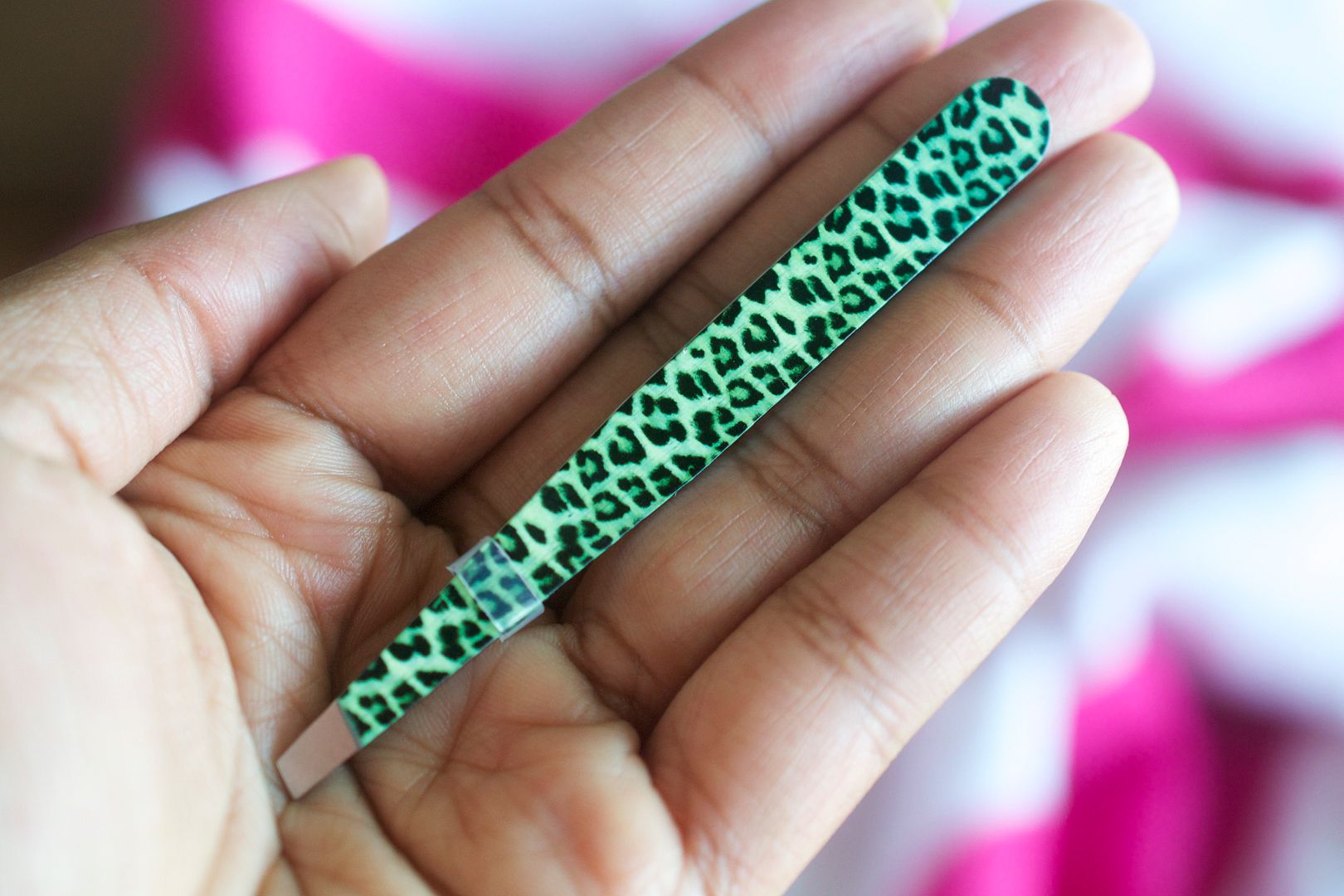 For $4, they do a darn good job at a pluckin'! Careful though…after a few uses, the print started to rub off a bit.
Which made me drop a tear. I get emotional over things like that. Cos Bar also has falsies!
*gulp* I have yet to master the art of applyin' and rockin' lashes but I have declared 2012 as the year for when I start rockin' the falsies. That said, stay tuned for a review of these. A pair of 3 falsies ain't bad for $9. Am I right?
Cos Bar also has some nail polishes and y'all KNOW I've got to check those out. I'm anxious to do some more peering at peering at Cos Bar and since I'm at my neighborhood Target at least twice a week, that'll be easy. I am so impressed with Target's ability to show entrepreneurs some love by bringing their products in stores nationwide. As if I needed another reason to love big red. 8)