Now y'all know me. I'm not much of a foundation wear-er. A lot of it has to do with my acne-prone skin and my  crazy belief that foundation will break me out even more. And then there's the whole "being a woman of color" thing and trying to find the perfect foundation with all of my hyperpigmentation issues. Plus, I live in Florida where we have two seasons–hot and hotter. Wearing a face full of foundation is almost pointless with our humidity.
BUT that does not mean that I will turn down the chance to review foundations as the opportunity presents itself. I was first formally introduced to COVER FX at the Makeup Show NYC back in May of this year. I was sent their Big Cover 3 Step Essentials kit and can't wait to share it with y'all.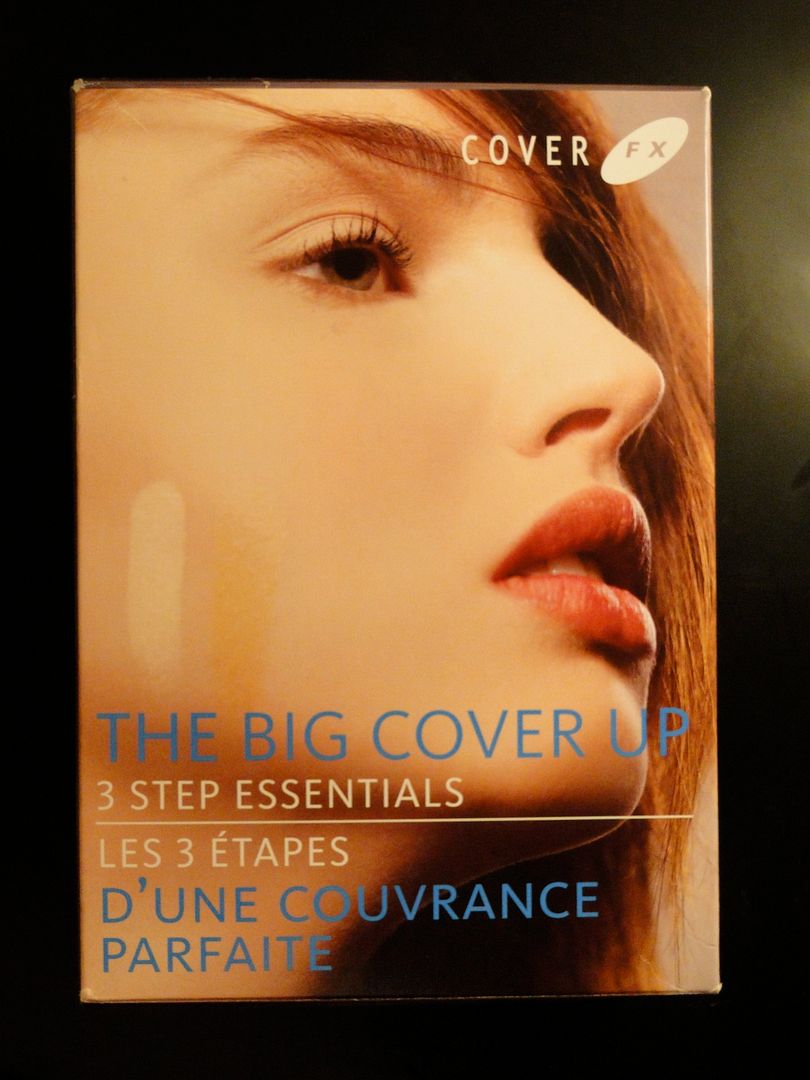 An all in one kit like this is ideal for newbies me. Inside you'll get the following.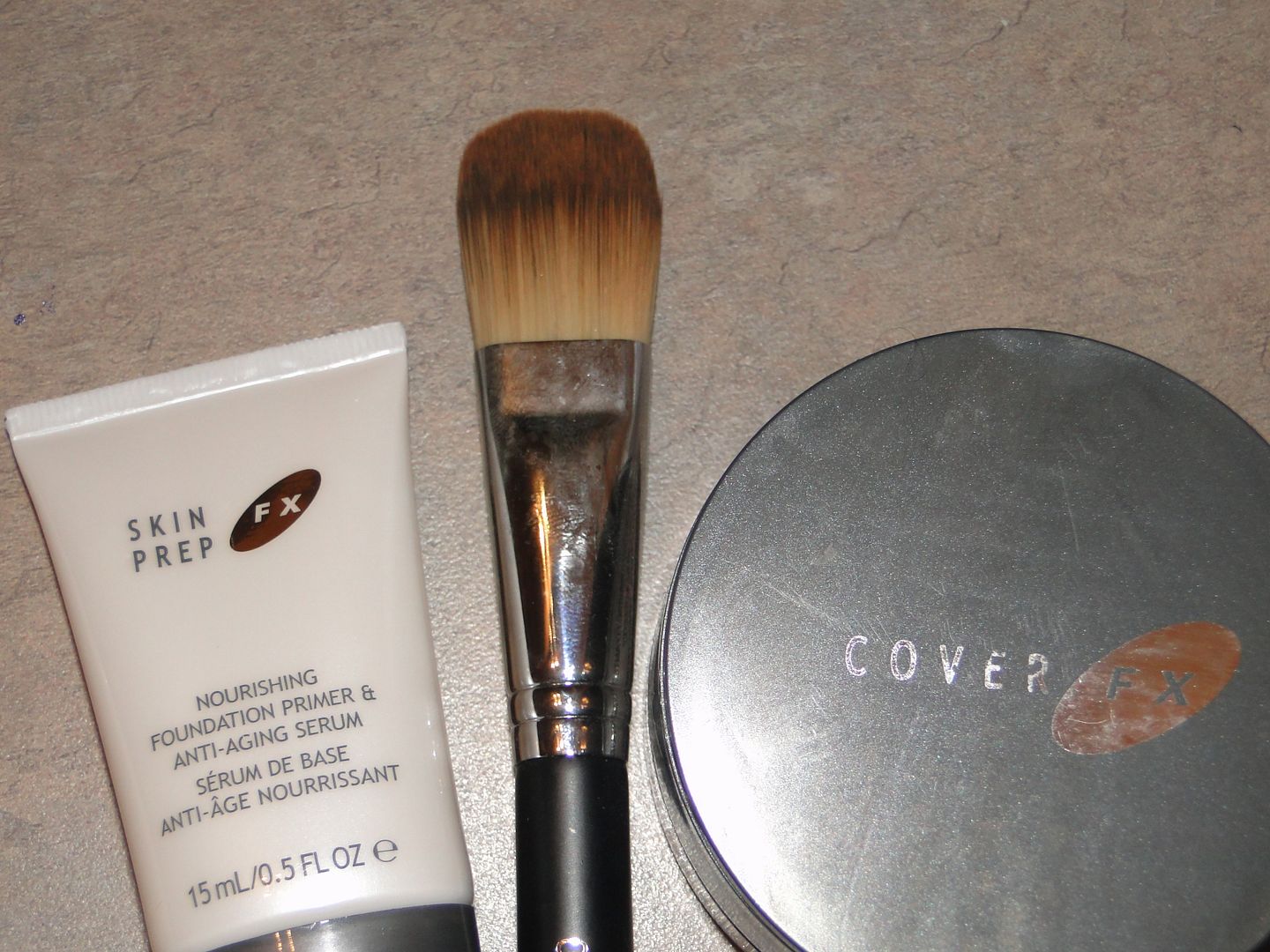 – SKINPREP FX – Nourishing Foundation Primer and Anti-Aging Serum
– COVER FX – Total Coverage Cream Foundation (3 shades total)
– SETTING FX – Translucent Setting Powder
– #170 Precision Foundation Brush with pointed tip
– HOW-TO Instructional video
I skipped the primer only because I'm not a fan of them. It's just an extra product on my skin that I never feel is THAT useful. It does feel nice to the touch though. It is that smooth silica-like feel that a lot of the face primers on the market have.
Then there's the cream foundation.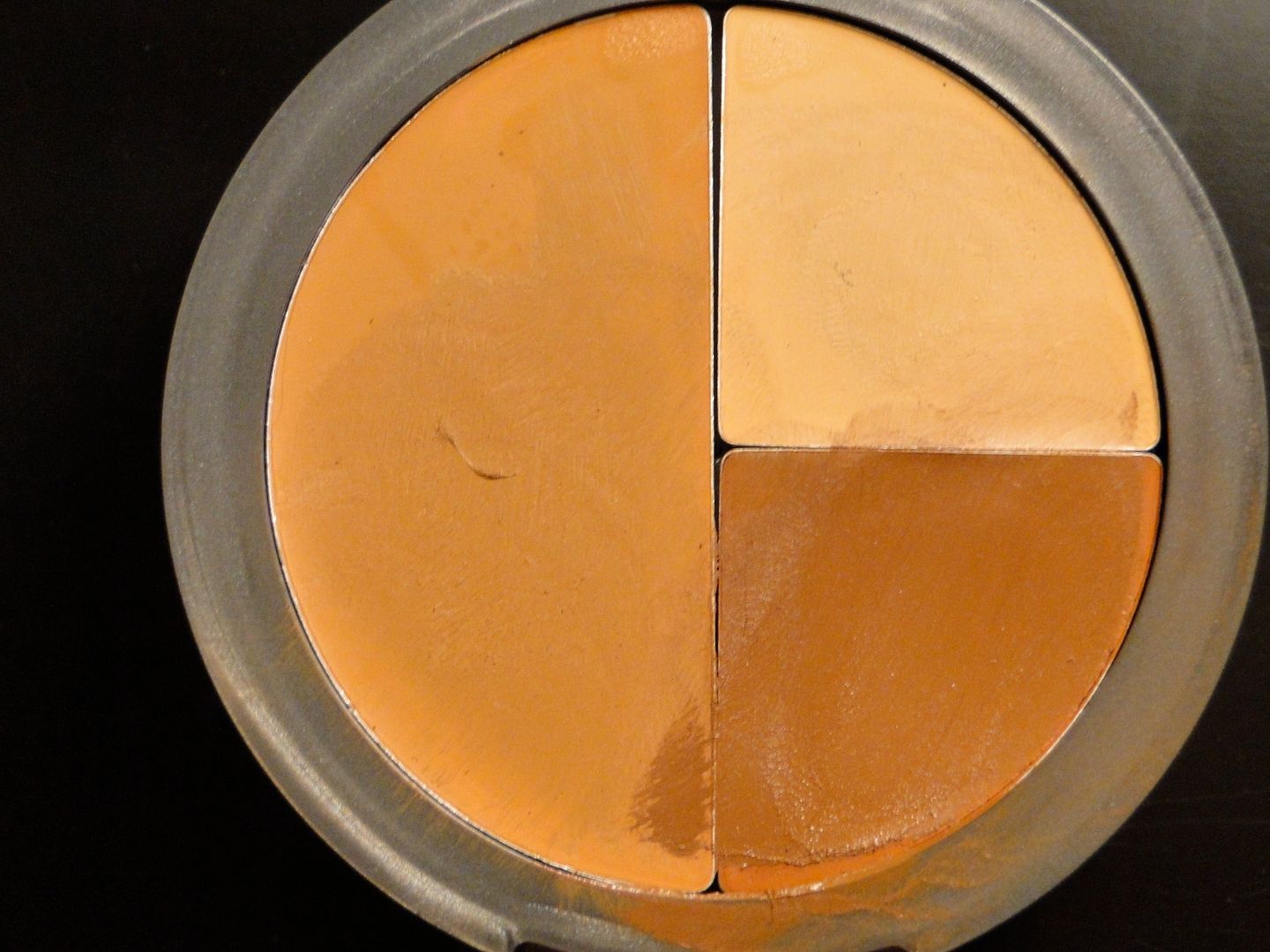 This kit is only made available ONLINE from Sephora.com. Total flaw in my book because what if you want to dip and dapple in the store and then purchase? It's not happenin', kids. I'm already weary about purchasing foundations, but the chances me me purchasing one without testing on my skin first is unlikely. Your best bet is to stroll into your nearest Sephora store (and here's hoping that you're near one) and test the colors to see what fits you best.
I didn't have the opportunity to do that. I selected from 4 choices of series. My skin complexion best fit under B for golden brown to ebony skin tones.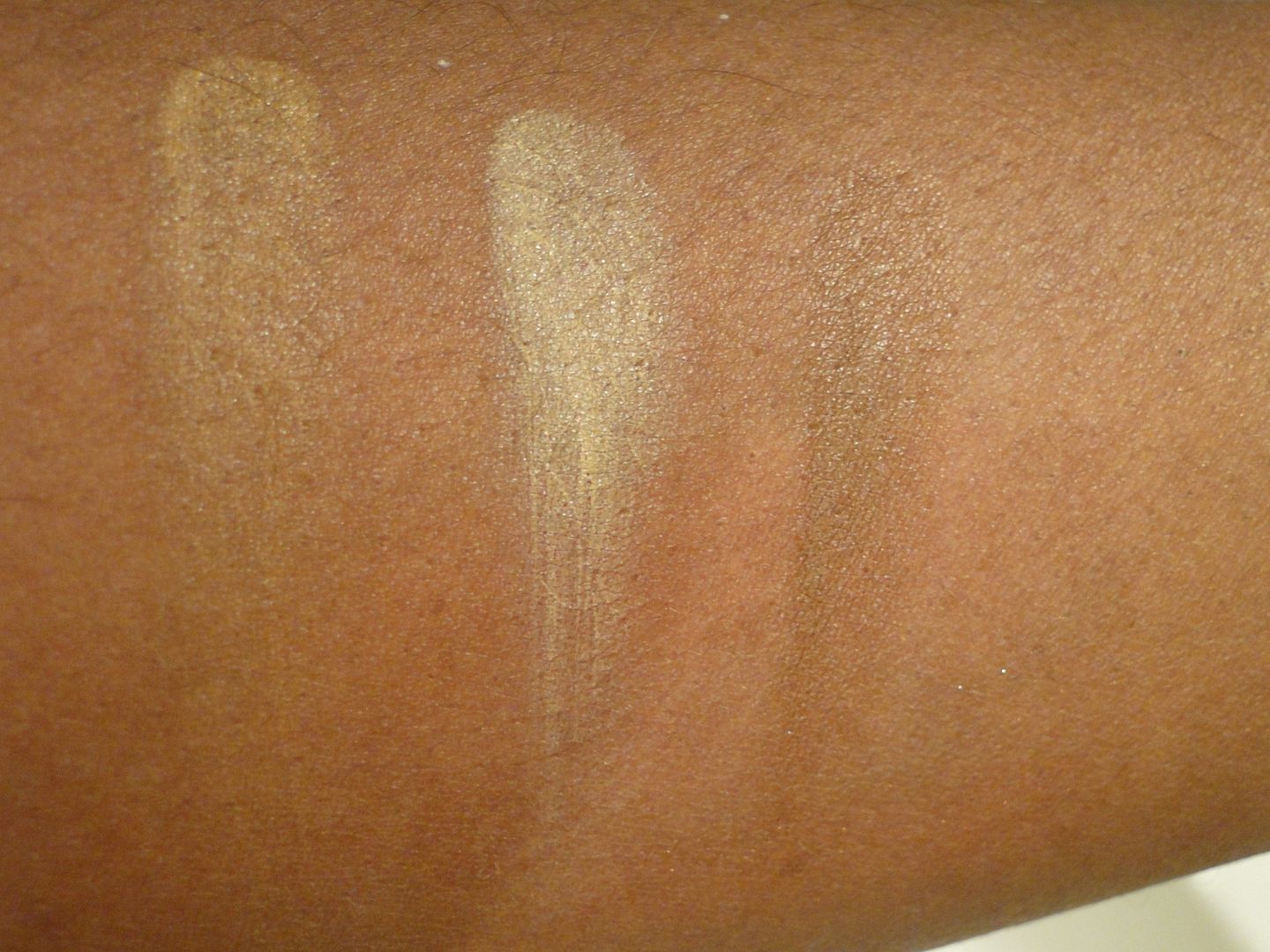 The color in the middle is waaaay to light for me. The color to the left does okay for under the eyes and while the color at right is a little too dark for all over coverage (not that I like all over coverage anyway), I really enjoy using it on my cheeks. So that is a bit of a flaw in the purchasing of the kit. You may end up with colors that you just won't use. Such is my case. But with the one color that I do use, I love!
The coverage is phenomenal and I only use it on my cheeks. I usually use just concealer but I've been using this instead and love the finish. It lasts all day and doesn't seem to irritate my skin. Score!
At the base of the foundation, you can unscrew the bottom to reveal your translucent powder.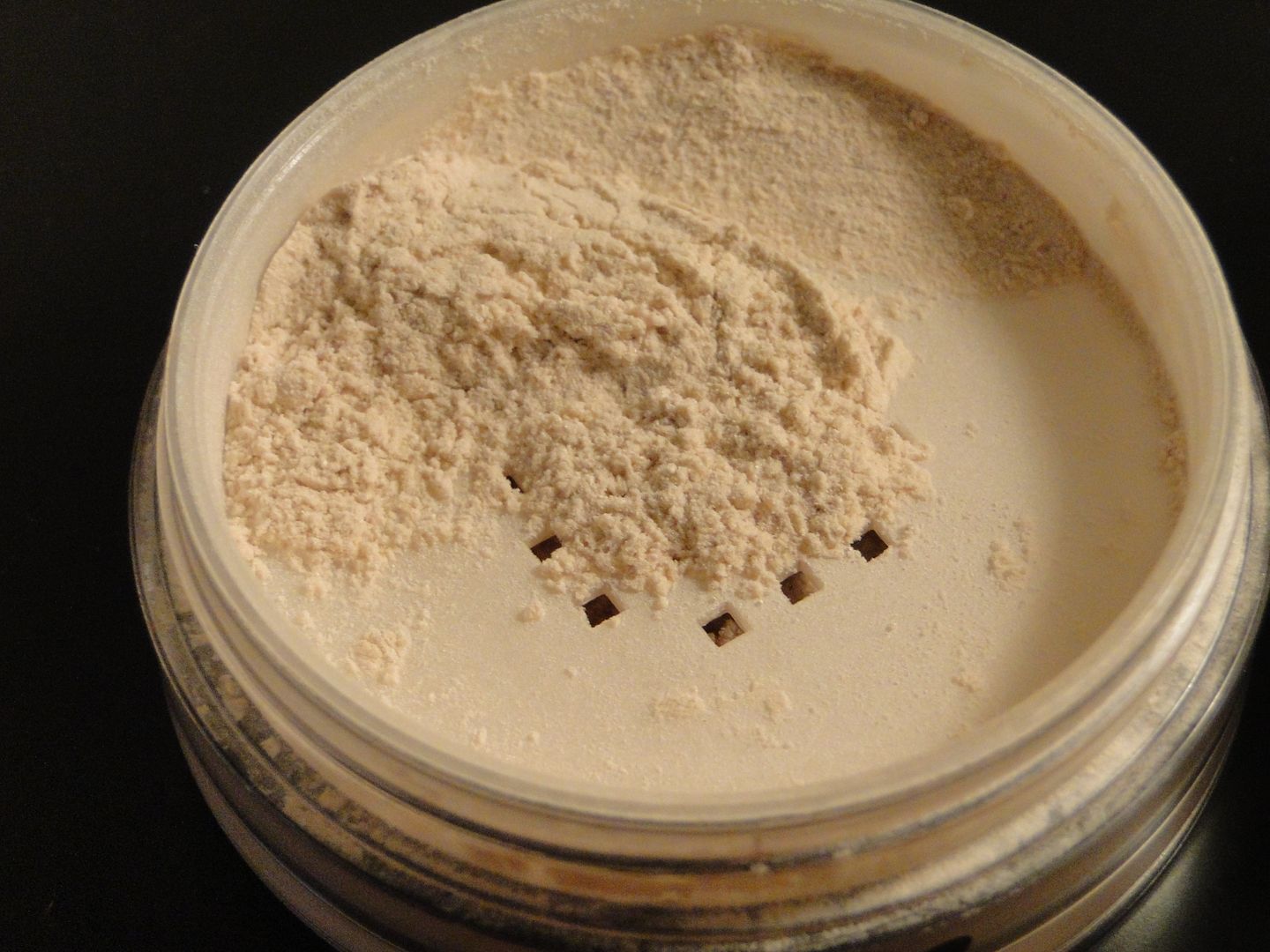 It feels divine. But as with all powders, a little goes a long way. Especially on brown skin. If you use too much, you'll have that shield of white on your face and that's just…not sexy. Because I don't trust myself enough to use that powder sparingly, I opt out and use my favorite tarte Hotel Heiress bronzer as an all over powder instead.
And yes, the geek in me actually watched the DVD which I found to be pretty darn helpful, especially for someone who still struggles with foundation application. And the brush? It's nice. But for some reason, I prefer to use my fingers with this foundation. The heat from my skin warms it up and allows me to apply with as little to as heavy coverage as I desire.
Do I think this kit is worth the $75 investment?
Maybe. But only if you're serious about finding a darn good foundation. And only if you can play around with it in the store first. Cover FX covers and it covers beautifully! And without all of the cake-y residue too.  I don't think the price should steer you away. Remember that foundation is an investment and once you've found a great one, you're in there like swimwear.
If it makes you feel any better, Sephora.com offers free shipping of the kit. And if you still don't trust my review, check out some of the reviews on the Sephora website. I see a lot of raving reviews!
Whatcha think? Think you'll give Cover FX a chance?
Hollers,