It seems like it's been forever and a day since I've reviewed a mascara from COVERGIRL. They've been doin' splendid things in the lipstick world so I was glad to see that they finally dropped a new lipstick with their NatureLuxe collection. The premise behind this collection (which also includes foundations and lip balms) is that MORE natural ingredients are included and some synthetic ingredients are removed. That's always a good thing, uh? Let's see how this kid works…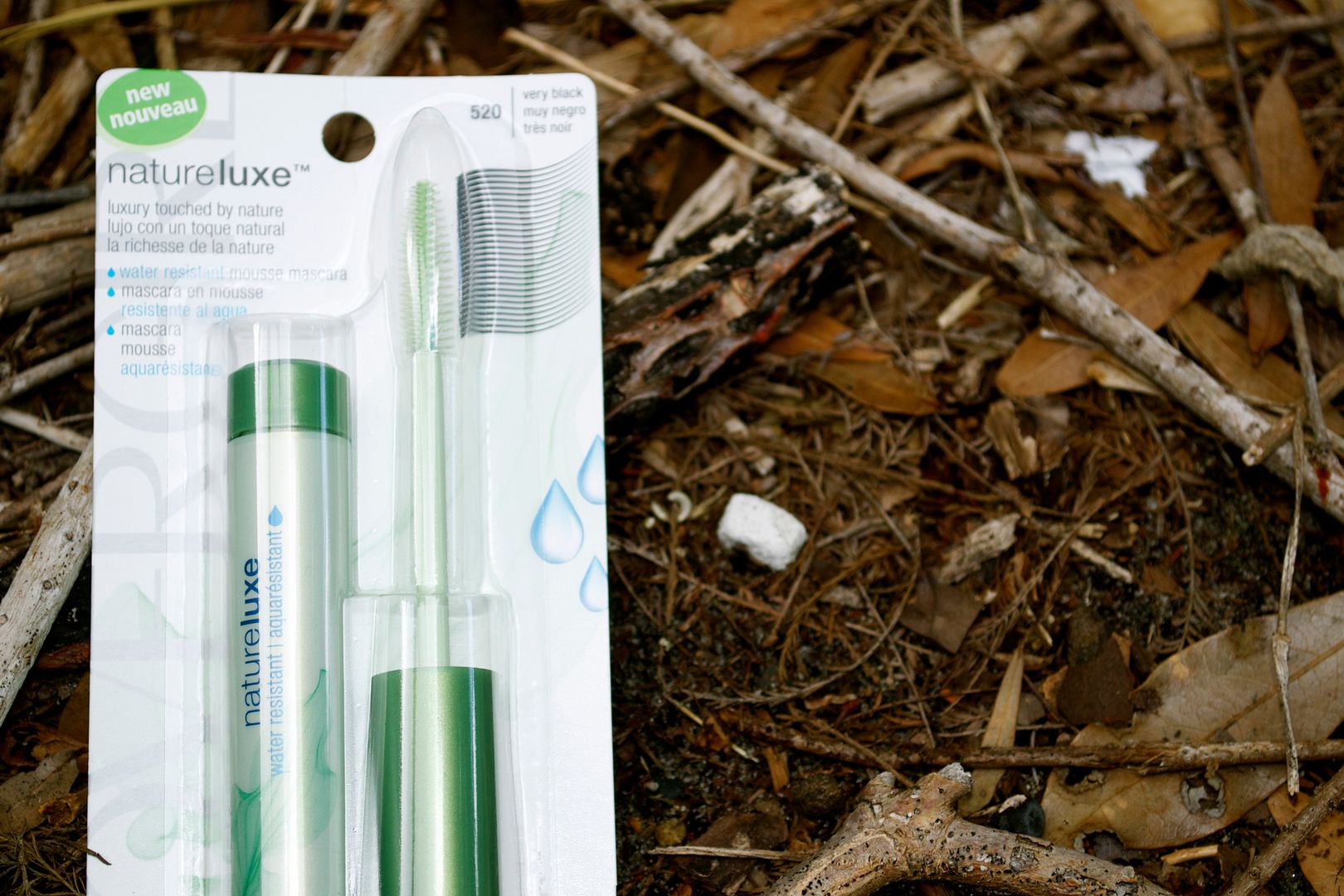 Price: $7-ish (I got it from Walgreens)
Packaging (brush wand): 5 out of 5
Overall: 4 out of 5
What It Claims: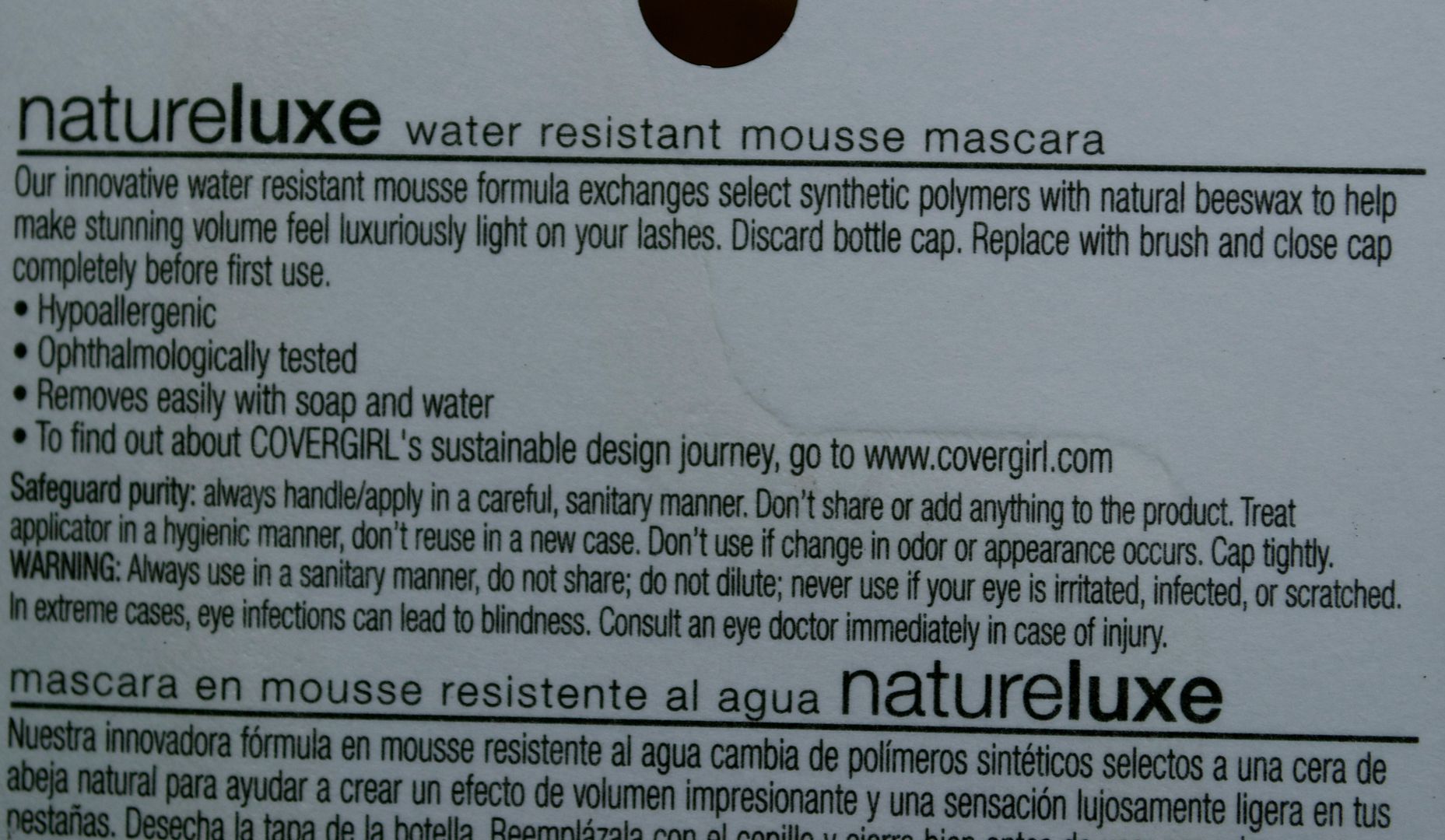 The Truth: Woooow, I'm reallllly likin' this.
What I Loved About It: I love the water-resistant formula and the wand is pretty groovy too. It's the kind of wand that will breeze through anyone's lashes.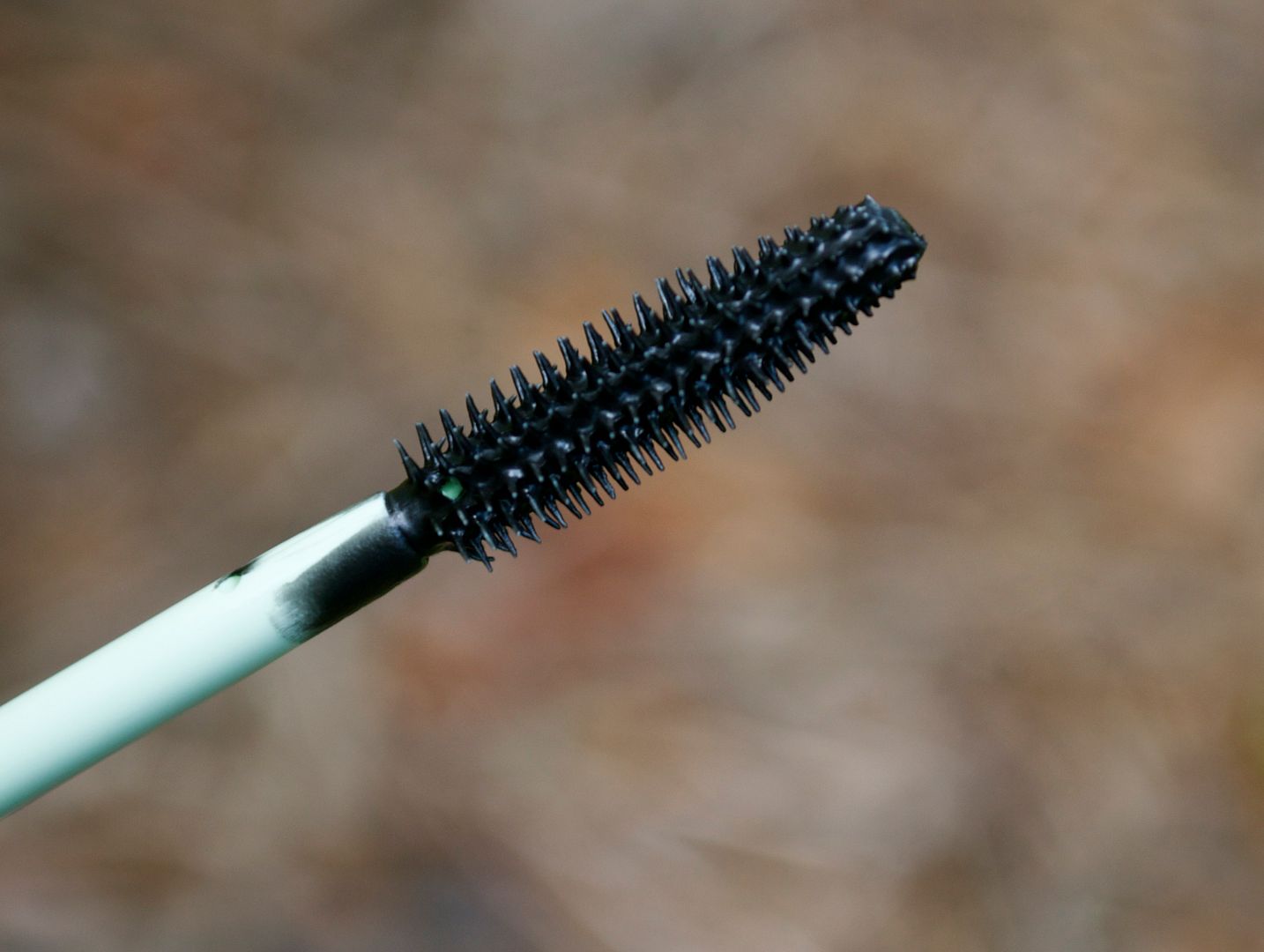 What I Didn't Like: The volume queen that is me would have liked a little more.
Overall: I'm glad to see that brands like COVERGIRL are jumping on the "safer cosmetics" bandwagon. Is NatureLuxe 100% all-natural? Nope. But it's a step in the right direction and as a lover of brands that are natural/eco-friendly-conscious, I am happy to see that. The question WHAT synthetic ingredients were removed? I have no idea. The packaging only says that they "exchanged synthetic polymers for beeswax".  Sounds pretty vague, but oooookay.
Formula-wise, it's a GREAT mascara. The consistency was a 10. Although it was said to have a 'mousse-like' formula, I didn't really notice that per se. But was it a great non-thickening or non-watery mascara? Yep! I'm also digging the smell. It has a bit of a honey fragrance if you take a whiff of it. Nothing too obnoxious but I found it to be pleasantly unexpected.
Because the wand is so fantastic and the formula is superb, application is super easy. Even for those that struggle with mascara application. I got the water-resistant formula and didn't have to deal with any smudging or flaking. It stayed put all day and removed easily with makeup remover. Volume and lengthening was so-so. What really made this mascara win my heart and soul was the lightweight longwear formula and the wand. Even I can do without volume when such qualities exist in a mascara.
Don't y'all laugh at the sepia color of the following photos. I took the 'lashes with no mascara' and 'lashes WITH mascara' photos in different lighting. I couldn't get them to be epically perfect and so I just gave them both a sepia tinge. I promise this won't happen again. 8)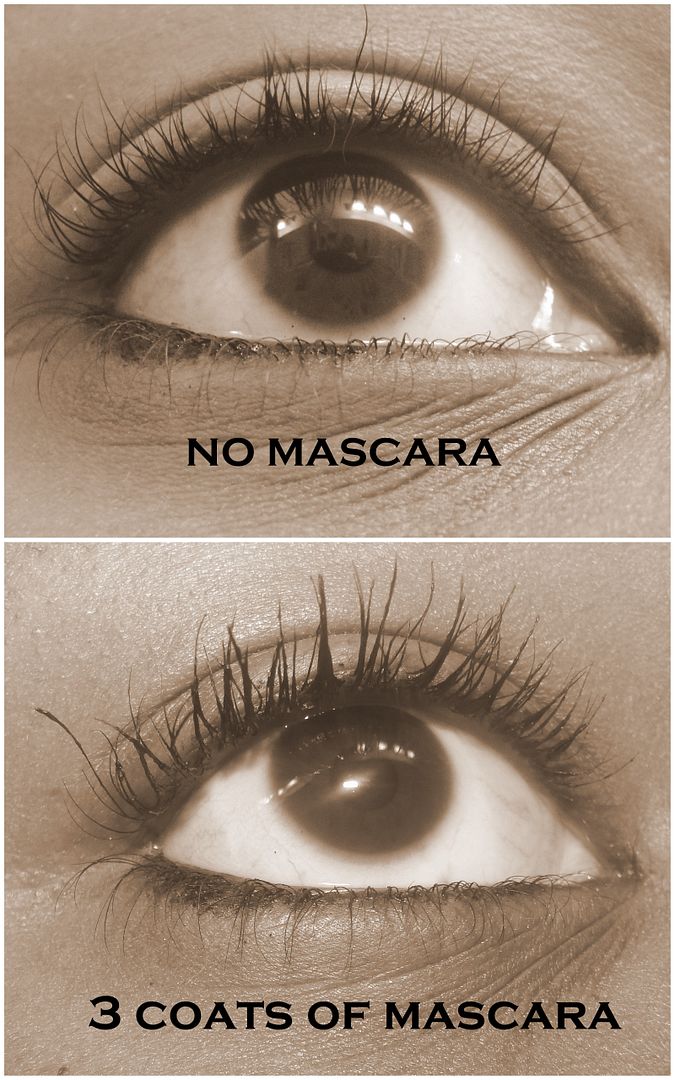 Do I recommend it?:
It's a great and lightweight mascara from COVERGIRL. You'll love the wand and you'll appreciate the formula.
Has anyone tried this mascara yet? Whatcha think?