A lot of people assume it, but I'm not a vegetarian. Once upon a time I used to be one. And although I consume (and love) poultry and fish twice a week or so, I still choose vegetarian options when they are available. Such was the case at California Pizza Kitchen. I've tried several of their pizzas but the roasted veggies with goat cheese was by far the best!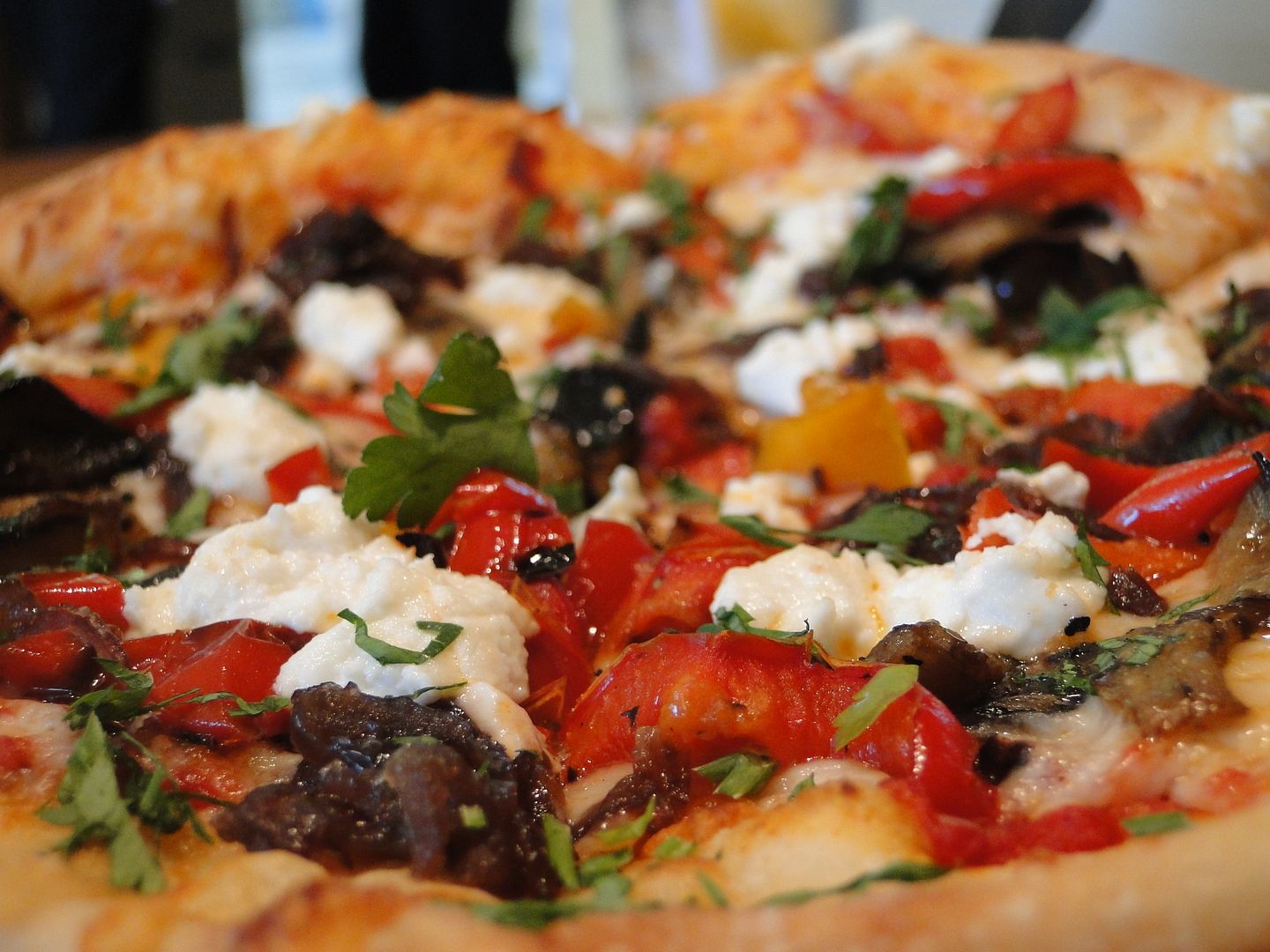 Girlfriend, yes. This pizza rocked my world.
But let's start from the beginning. Despite having a green smoothie for breakfast, I was starving and wanting to share hummus and pita chips with my guy. And so we ordered the hummus but substituted regular pita chips for the honey wheat ones.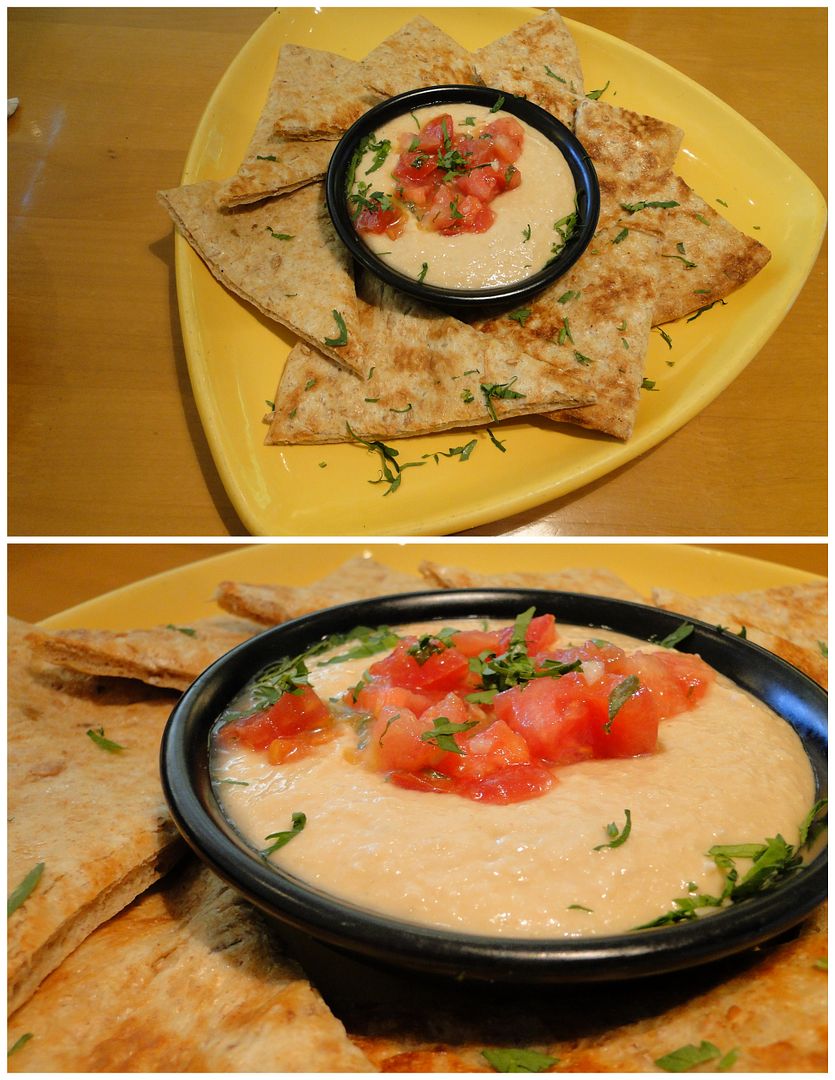 It was good. I've had better hummus though. I prefer my hummus to be on the thicker and chunkier side. But it was still tasty.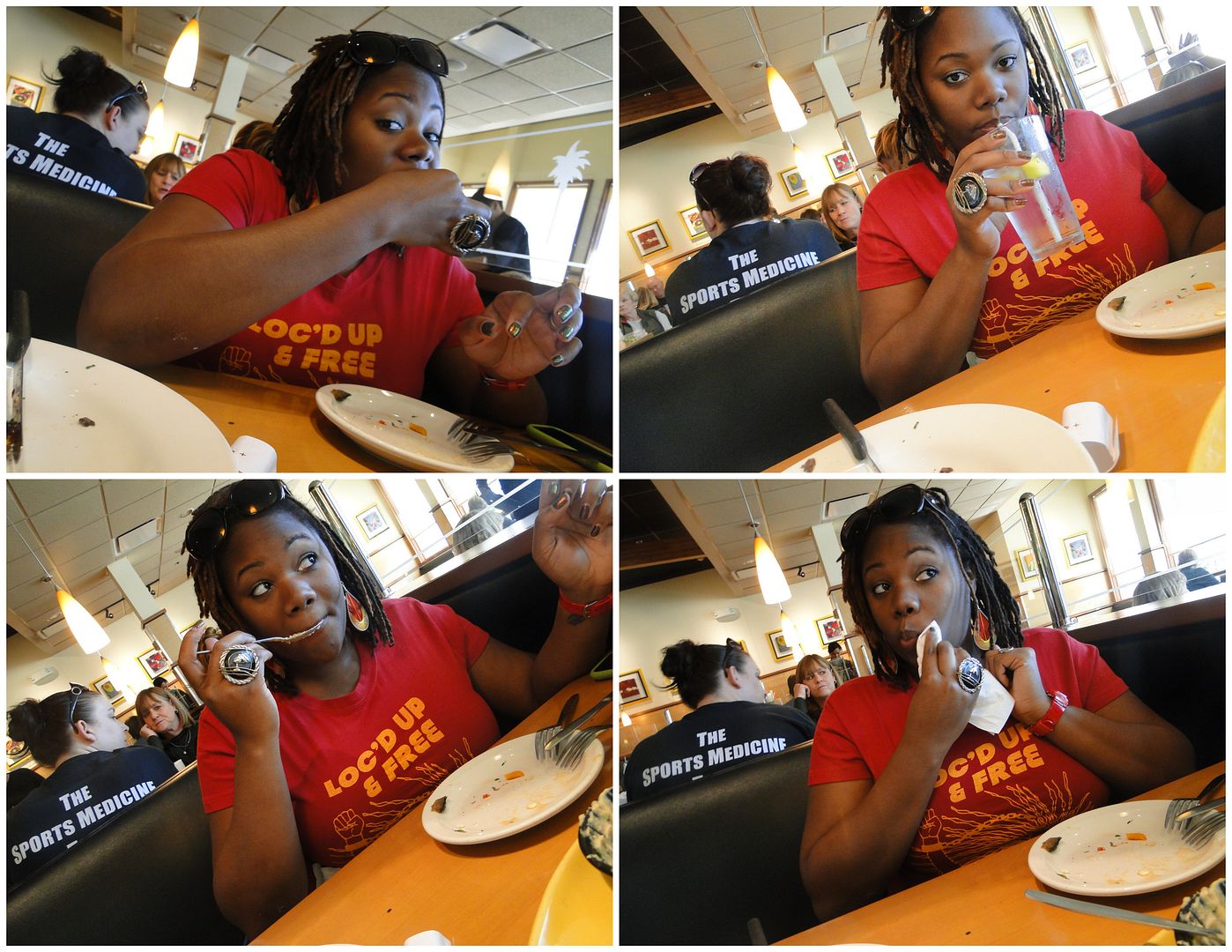 Yeah. And when the pizza arrived, I practically fell out of my seat. Look at all those delicious veggies!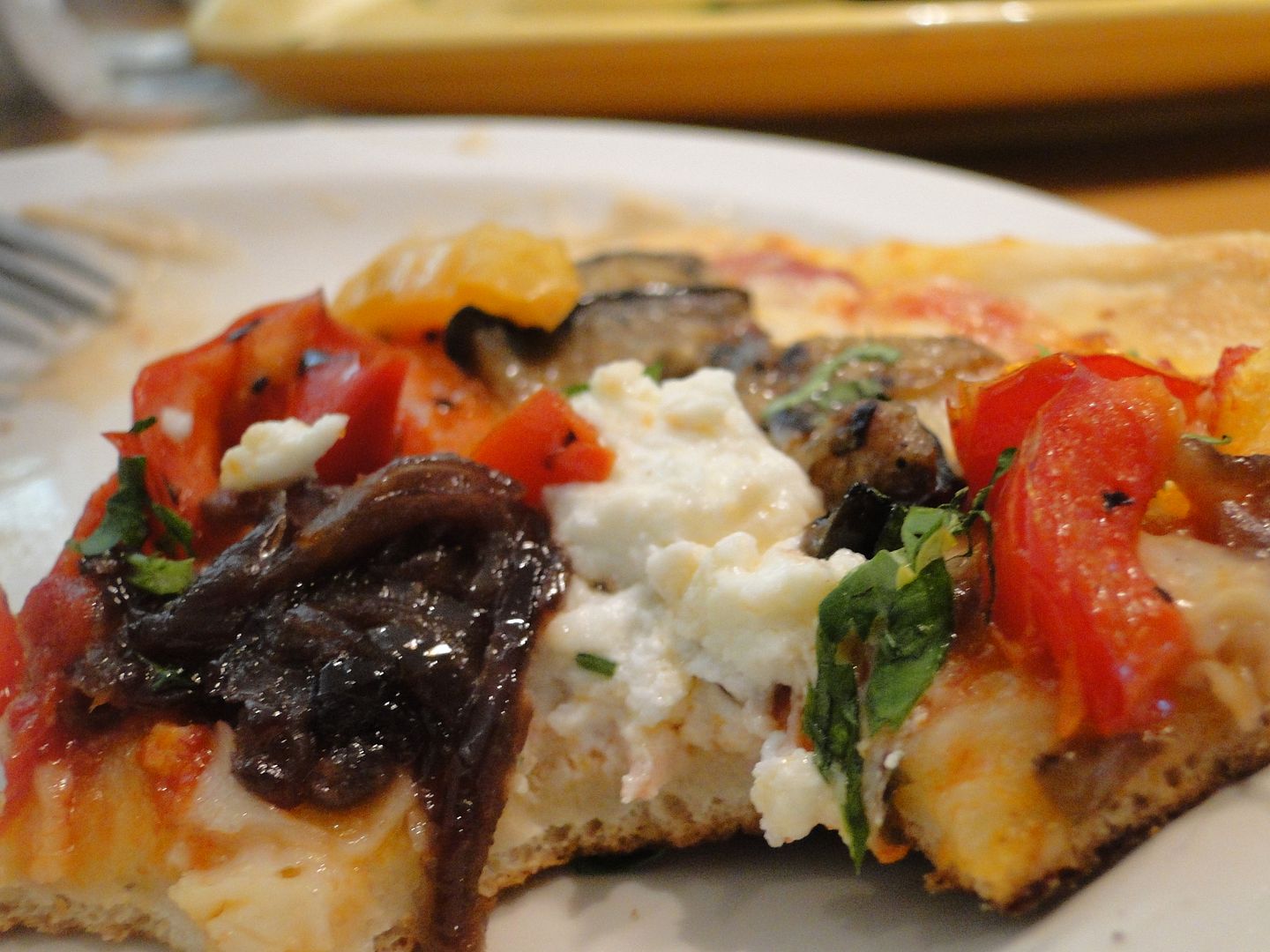 The pizza was seasoned to perfection with fresh Italian parsley. And the goat cheese added such a wonderful smoky flavor. I know, I know. This lactose intolerant chica shouldn't even be eating cheese. But I was sure to take my Lactaid ahead of time and I drank 2 glasses of lemon water.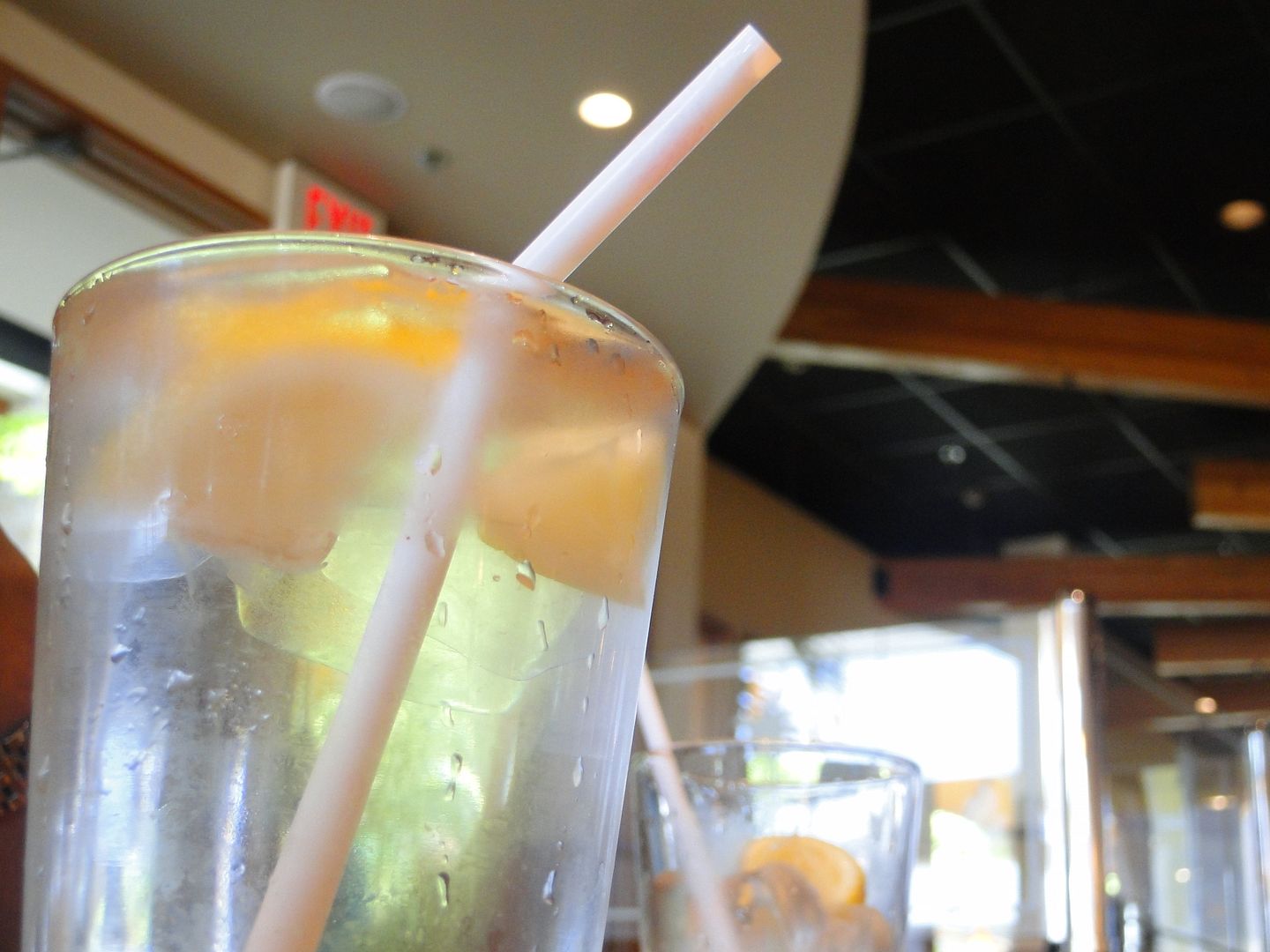 Water is so so good. My friends always think I'm being cheap when I don't order a soda or juice when we go out to eat. But I much prefer drinking water. And yeah…the fact that water is free doesn't hurt either. 😀 .
Any California Pizza Kitchen lovers in the house? And how cliche is it that the first time I had CPK was in…California. Ha!!