It may look like it but I promise I don't eat out THAT much. I prepare most, if not all of my lunches before I head to work and for dinner…I usually wing it.
But I enjoy exploring some of Orlando's restaurants and sharin' them with y'all. Especially with Orlando being a hot tourist spot. If you've never been, you should definitely start planning a family trip or getaway with the girls. I've been to CRAVE 2 or 3 times before and have never been disappointed. I mean…just look at how delicious this pasta looks.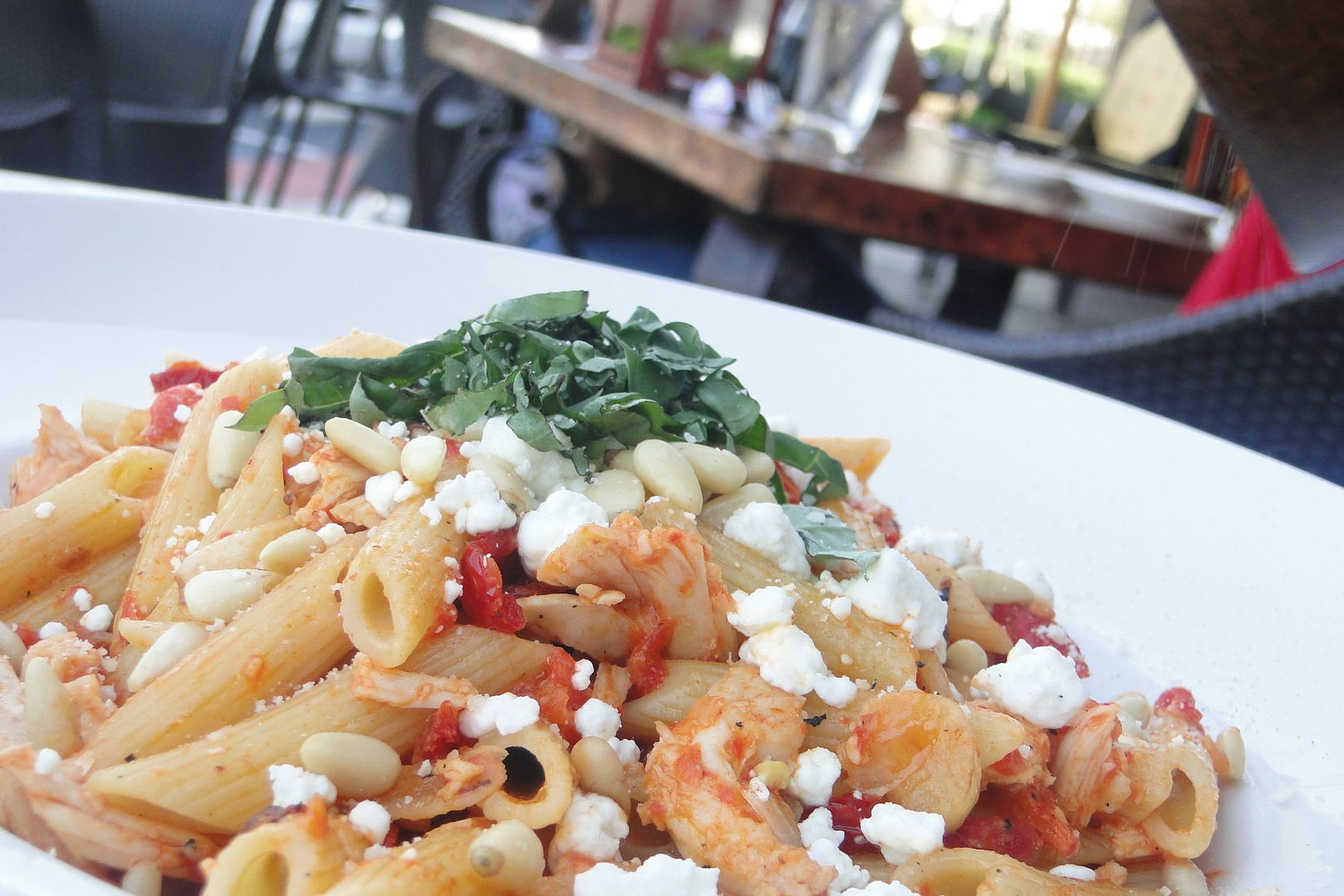 I would describe CRAVE as an American fusion restaurant. They've got your basic burgers, pizza and pasta dishes but add their on touches to them. I hear the sushi is spectacular but I haven't tried that yet. I have to be in the mood for sushi, ya know? My guy got the roasted chicken and penne.
Per the menu, it had roasted red peppers, kalamata, goat cheese, basil and Romesco sauce. I also noticed a few pine nuts. It was a tasty pasta if you're looking for something out of the ordinary.  I got the margarita pizza with goat cheese.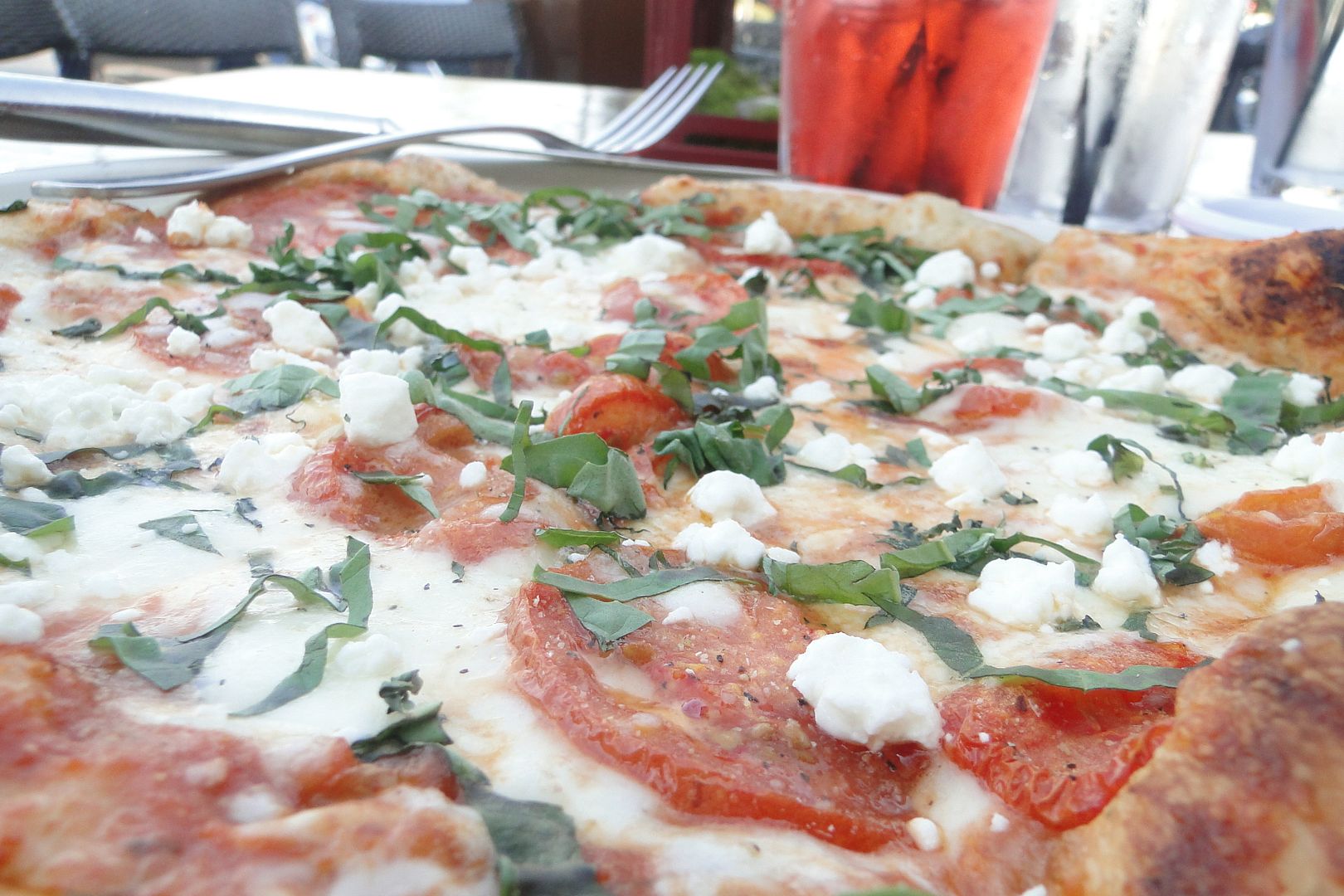 You haven't lived until you've tried their Focaccia bread crust. It was delicious! I had to pop a Lactaid before I chowed down and loved this pizza. And you can never go wrong with fresh spices; the basil was impeccable. And to drink a treated myself to a Shirley Temple.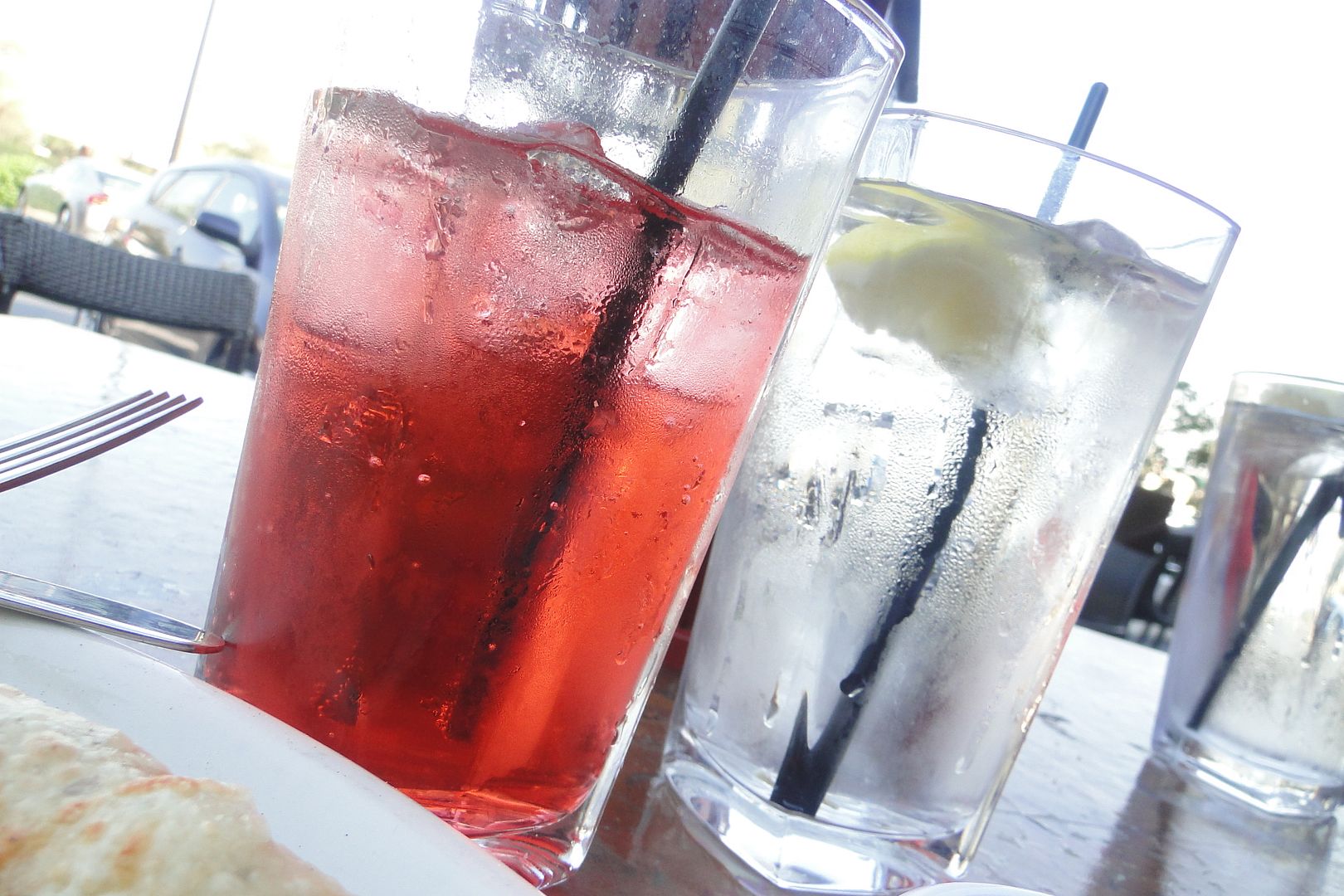 If and when I do drink a soda though (which hardly happens) I always have to follow it with a glass of water.
If you want to try a new restaurant but don't feel like splurging, go during lunch. The portion sizes are smaller and you'll pay a lot less. Two lunch meals will run you under $30 whereas you'll be paying almost TWICE that if you go during dinner. Not that it's not worth it though…their dinner menu has items like Ahi Tuna Steak and Baked Lobster Macaroni. Ohhh….yeah. And the cool thing about CRAVE is that it has a large meeting area. If you want to throw an office party, baby shower or meeting, you can do so…as long as everyone is ordering food.
Visit their website to check out more of their amazing dishes. This being a mini food blogger thing is kinda fun. 8). Remind me to post my Indian and Moroccan food adventures.