In attempts to save money, I have been spending a great deal of my weekends IN Orlando. The old B would gas up the car and head down to Miami just about two times a month. But with gas prices hittin' $3.40 *faints* I have been finding some things to do here in the city I live in. Hence why I've voluntarily turned myself into a mini-restaurant and attractions around Orlando blogger.
This weekend has already been off to a grand ole' time. Check out FIVE crazy things that I've done or seen.
#1 Took pictures of Michael Jordan's back at Vines Bar & Grille.
Completely random, right? Yes, I knew his son attended the University of Central Florida here in Orlando, but who knew he would drop in at the same restaurant that I was dining at and sit RIGHT across from me?
I'd have more pictures if the Manager requested that we didn't take pictures. Telling a blogger to not take a picture is like telling me NOT to write for a week. Yeah, bud…that ain't happenin'. And at least I turned my flash off. The lady in front of me took a dozen pictures of him with a flash as bright as the sun. Sheesh.
#2 Ordered goat cheese at two restaurants in two days.
I not only ordered goat cheese on a date night at Houlihan's but I also ordered it the next day at a meeting at Taste in College Park.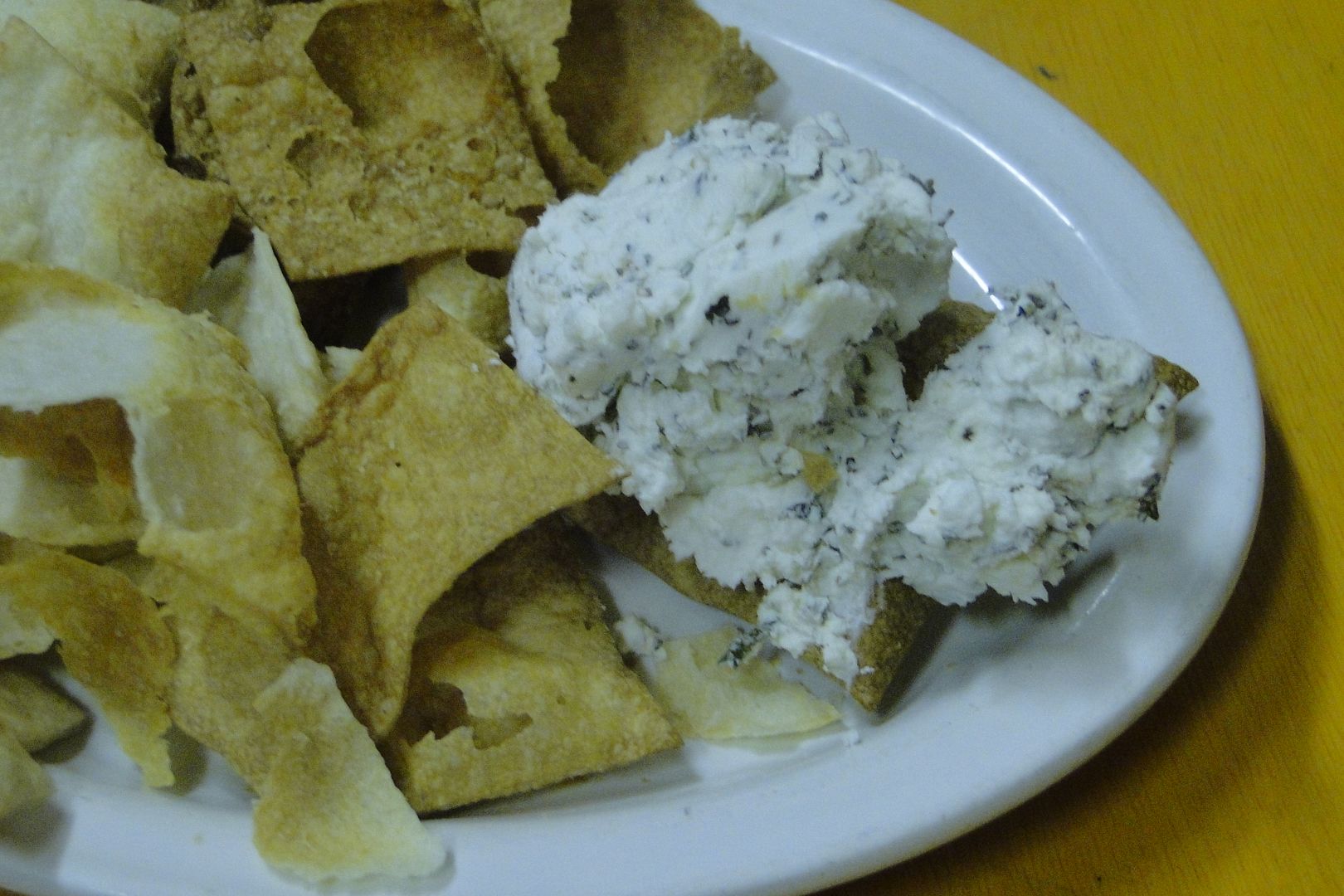 The obsession has got to end.
#3 Tossed flowers in water glasses for a photoshoot.
I know my parents taught me better. I'm too old to be playing with garnishings at a dinner table. But how awesome is that picture?
#4 Ran from birds at Lake Eola Park.
The picture doesn't show it but there were at least 290,000 birds that day at Lake Eola. I ran like my life depended on it. I think that whole 'being attacked by seagulls at the beach as a kid' thing flashed in my head.
#5 Ate a gluten-free cupcake at a stop light.
Poor cuppy cake. It didn't stand a chance. After hearing about Natural Delights, a black-owned gluten-free and vegan bakery in Winter Park, I HAD to check it out. I inhaled that kid in 70 seconds at a light. So sad.
Do you have any crazy adventures in your city? Do you love where you live or are you workin' hard to move away? I used to be on this anti-Orlando tip but since taking the time to explore it, Orlando isn't a half bad place for a local.
Enjoy what's left the weekend!!