It's easier to love a brand when you know the founder. Having met Maria of Cult Nails twice, I am just even more enamored with her mission and passion behind Cult Nails. And her ability to connect with her fans is just superb. Maria rocks and she's totally one my sheros.
Maria gifted the gals of the Beauty Bloggers of Central Florida group with two premium nail polishes. Captivated is has been re-released and Seduction will debut in the upcoming Divas & Drama collection. Both are fantastic and both are ones that you'll WANT to snag sooner rather than later. Trust me on this. Because both polishes are sheer, I layered them over solid creme polishes.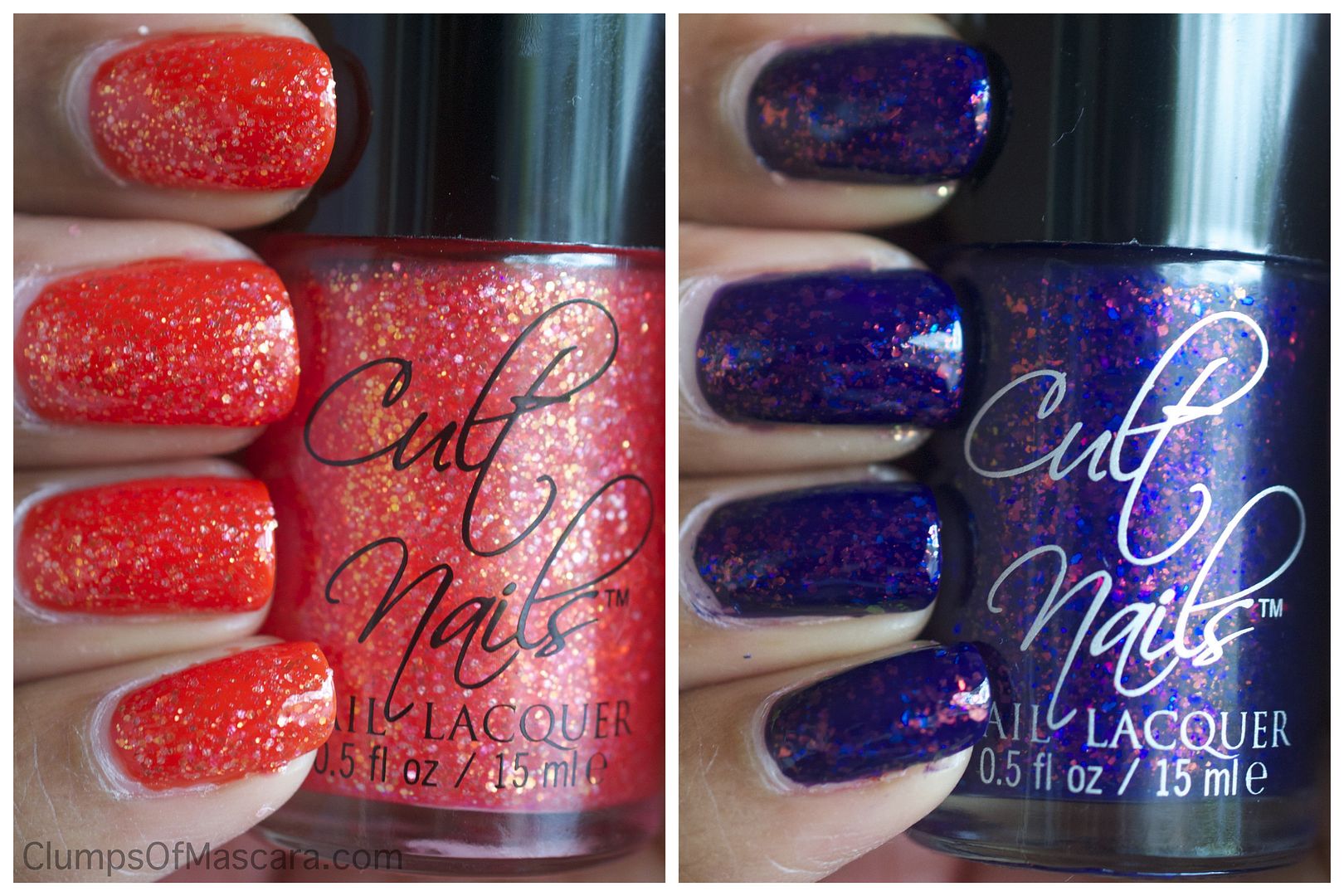 Seduction is in a purple/red sheer jelly base with red, blue and pink iridescent flakes. It is amaziiiiiing!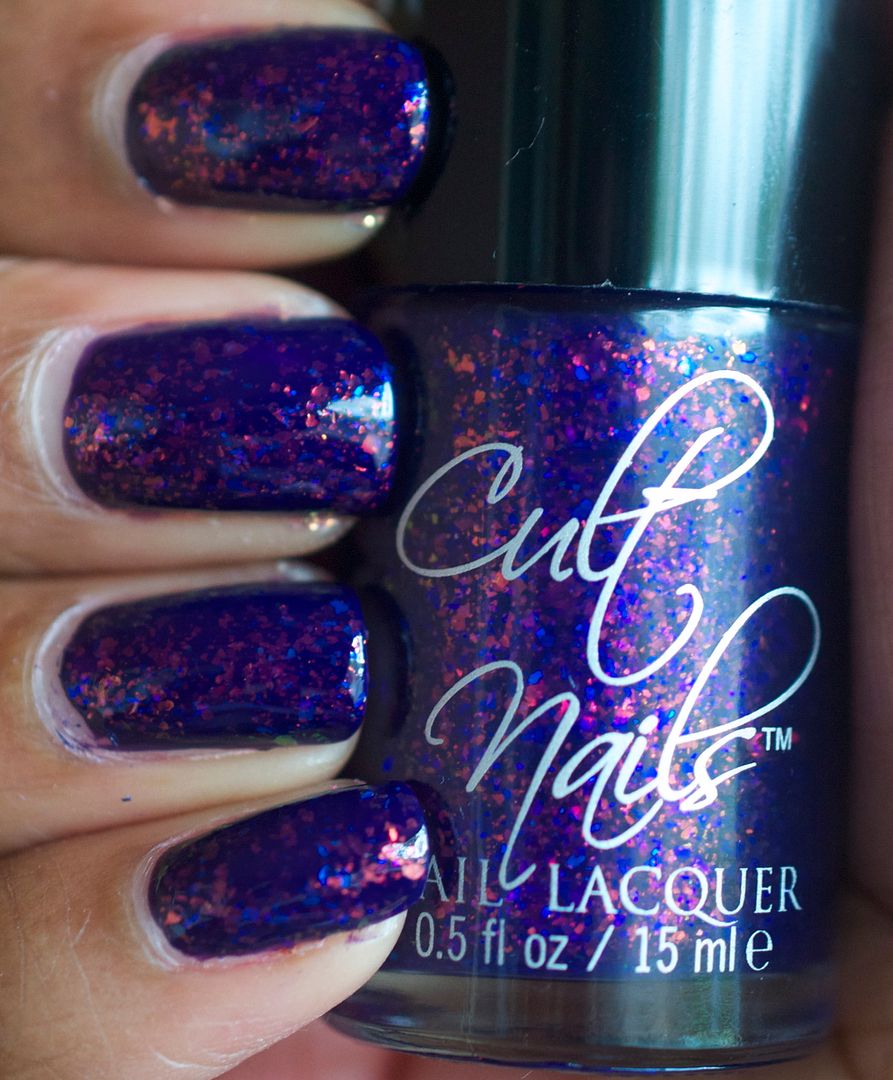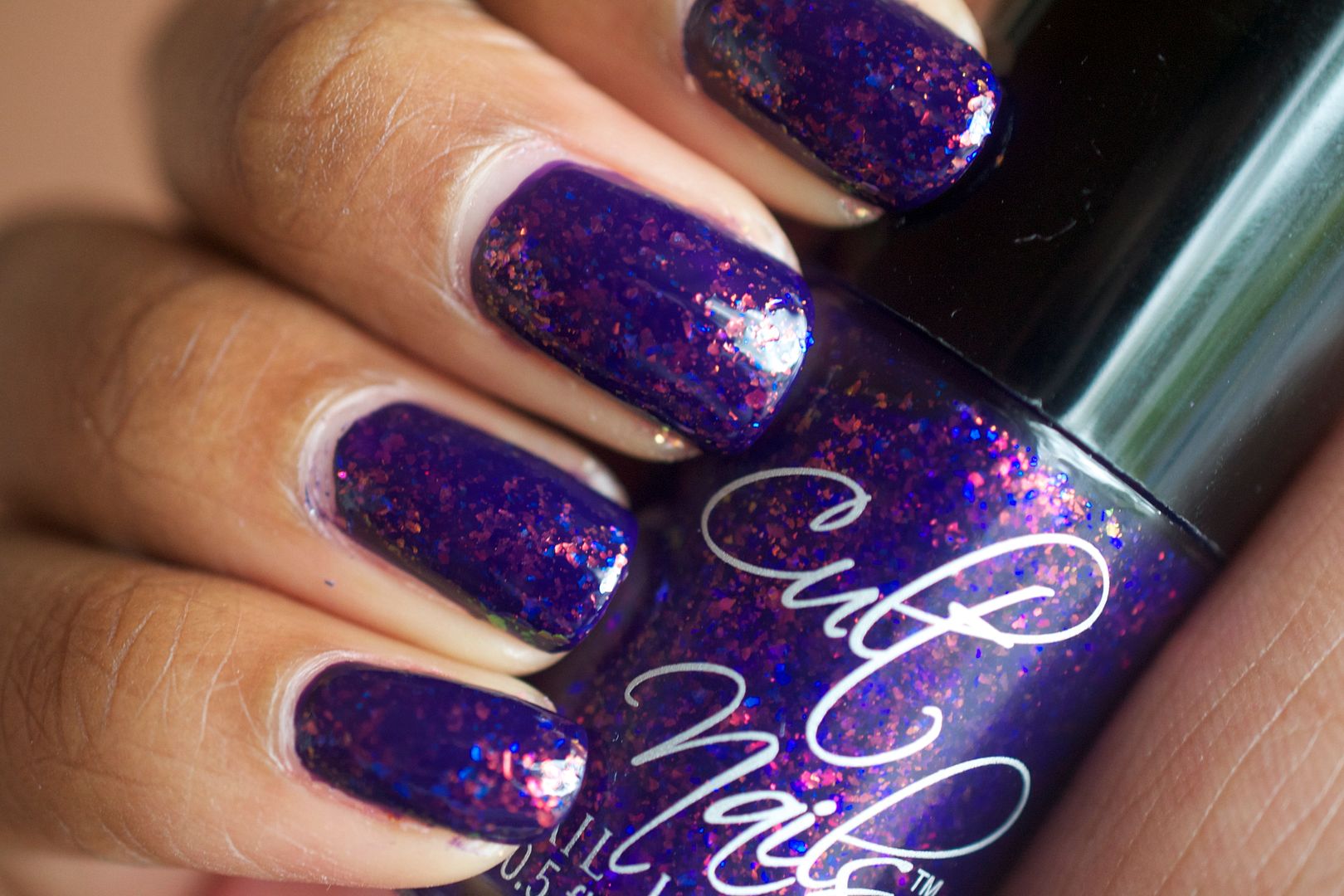 Cult Nails does flakies beautifully. And this one is no different. Seduction is layered over a dark purple polish but the purple in the polish appears a bit blue in the sun after the flakies hit it. Which is cool. Look how majestic this looks…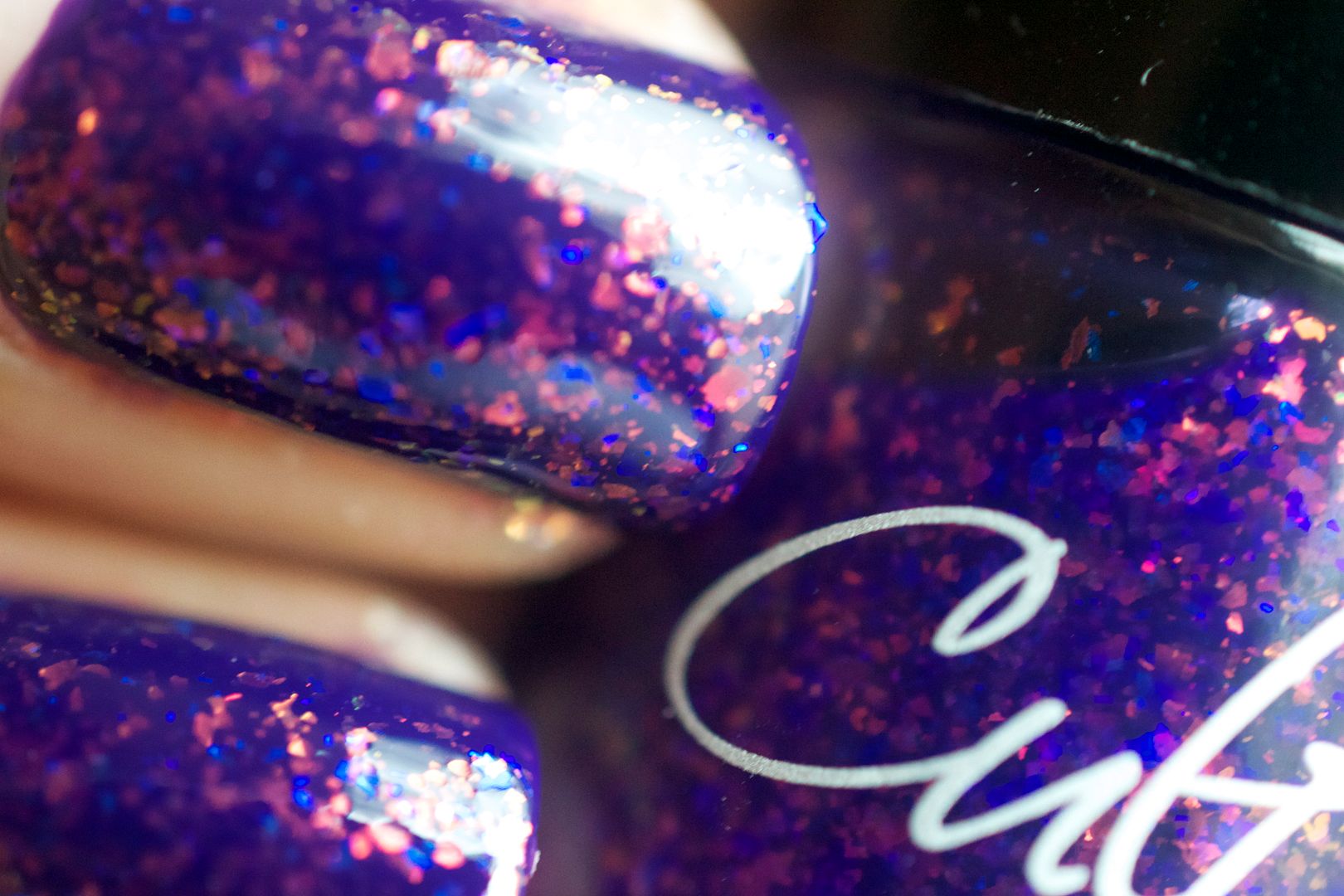 Amazing, right? Then there's Captivated. This baby took my breath away…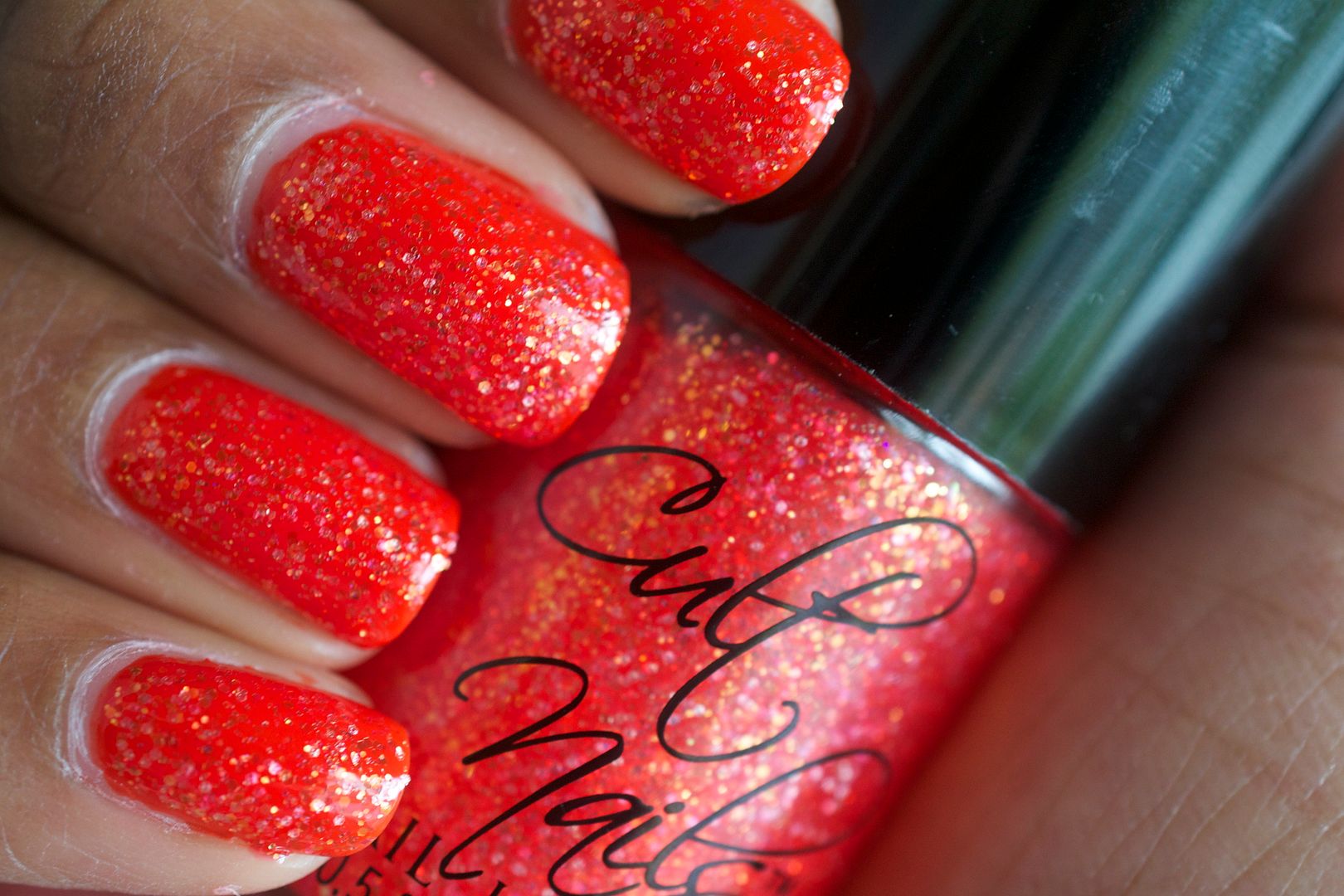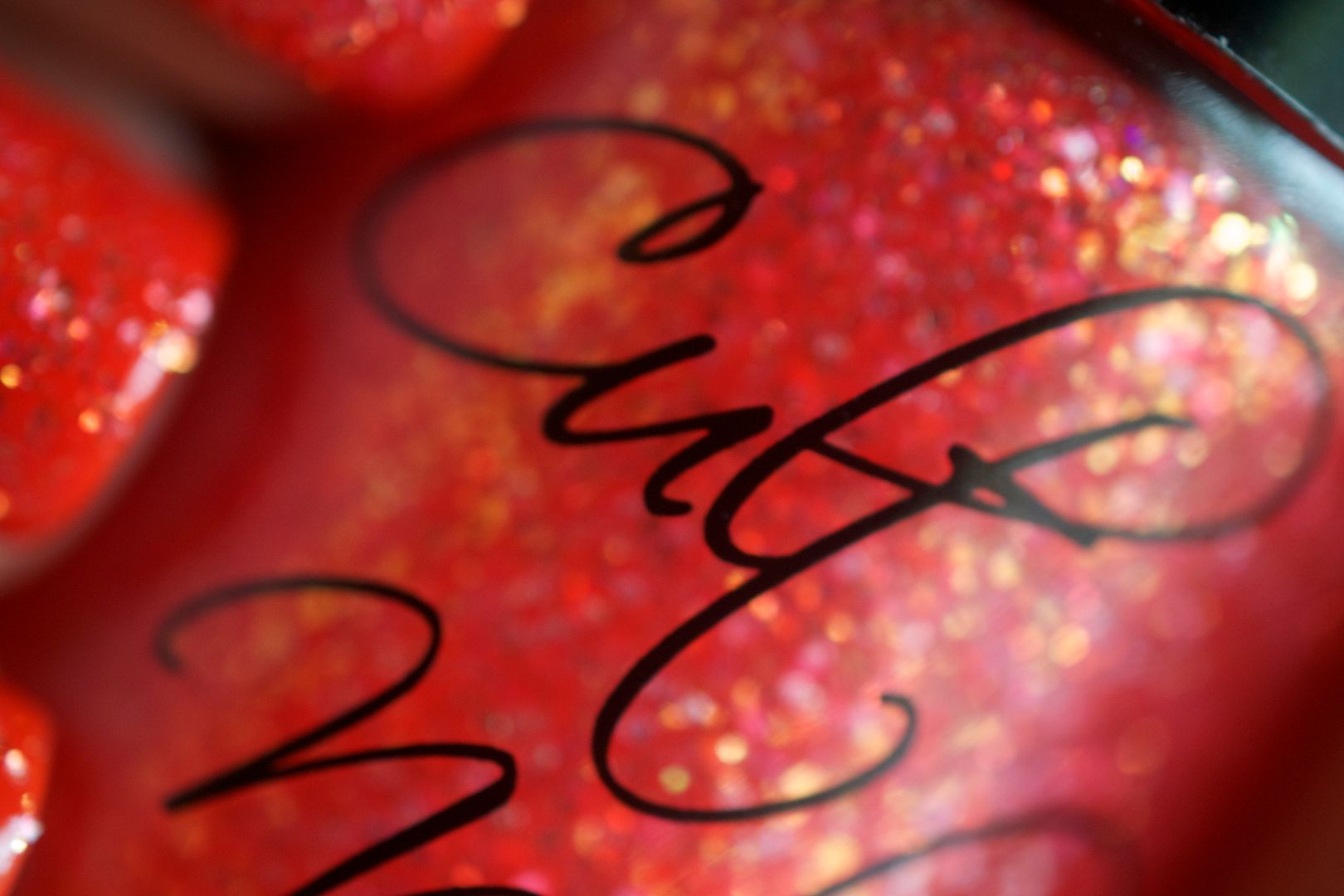 Dear heavens I love Captivated. I applied two coats of it over an orange creme and it just MADE the manicure. I should have tried Captivated solo as it probably could look like a shimmery jelly polish. I'm so confused as to what the golden specs that reside in Captivated are. They aren't glitter and they aren't flakies. I don't know what they are but this bright tangerine is just stunning. So glad Maria brought this one back.
Both retail for $10 and can be purchased at CultNails.com. For now, Seduction can only be purchased in the Divas & Drama collection.
Whatcha think? Are these polishes not amazing or what?