It's been forever and a day since I've showcased some nail polishes, uh? I've got soooooo many to share with y'all but I wasn't showin' not one swatch until my nails got their acts together. Whilst moving I broke, not 1, not 2 but like 7 nails. I'm not a lover of how short nails look on me. At all. And so I had to wait a good month and a half before my nubs got some length to 'em. And then I had to wait until they got long enough for me to give them an oval shape. Because I looooove the look of oval nails over square nails.
So yeah. That's my story. Anywhoovers – this crazy awesome Cult Nails collection will be the first collection I debut after my nail polish hiatus. Coco's Untamed collection was not only inspired by but created by Maria's 13-year old daughter Coco.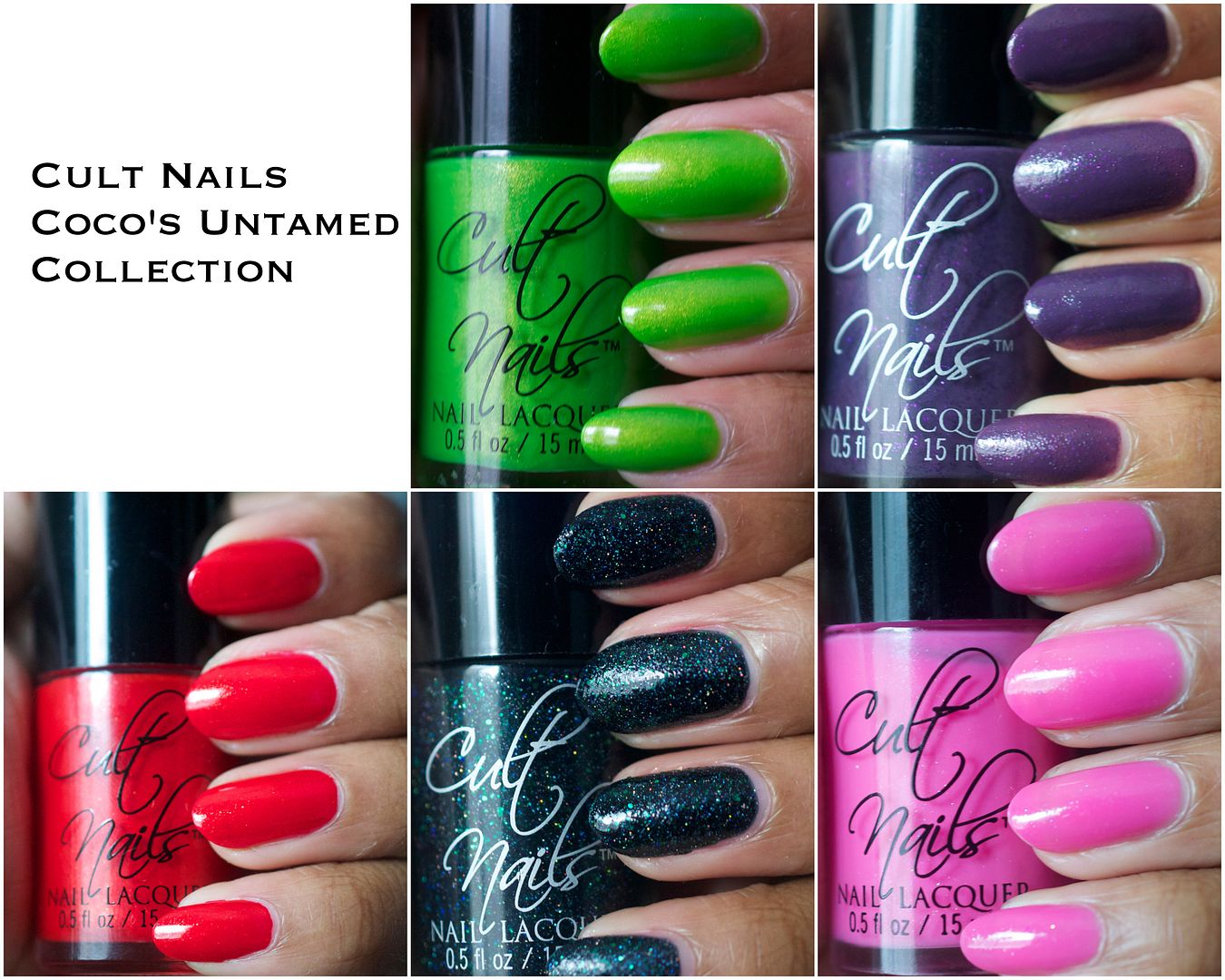 How cool is that? In true "Like Mother, Like Daughter" fashion, Coco has a serious affinity for nail polish and has always enjoyed helping her Mom come up with colors. It only makes that she has her own collection. Talk about a teenage dream!
Deal With It is my second favorite of the bunch. I am loving everything about this lime green loaded with gold shimmer. I'm a lover of the color green but I REALLY love lime green and I don't think I've ever come across such a bright and opaque lime green like this one. Way to go, Coco!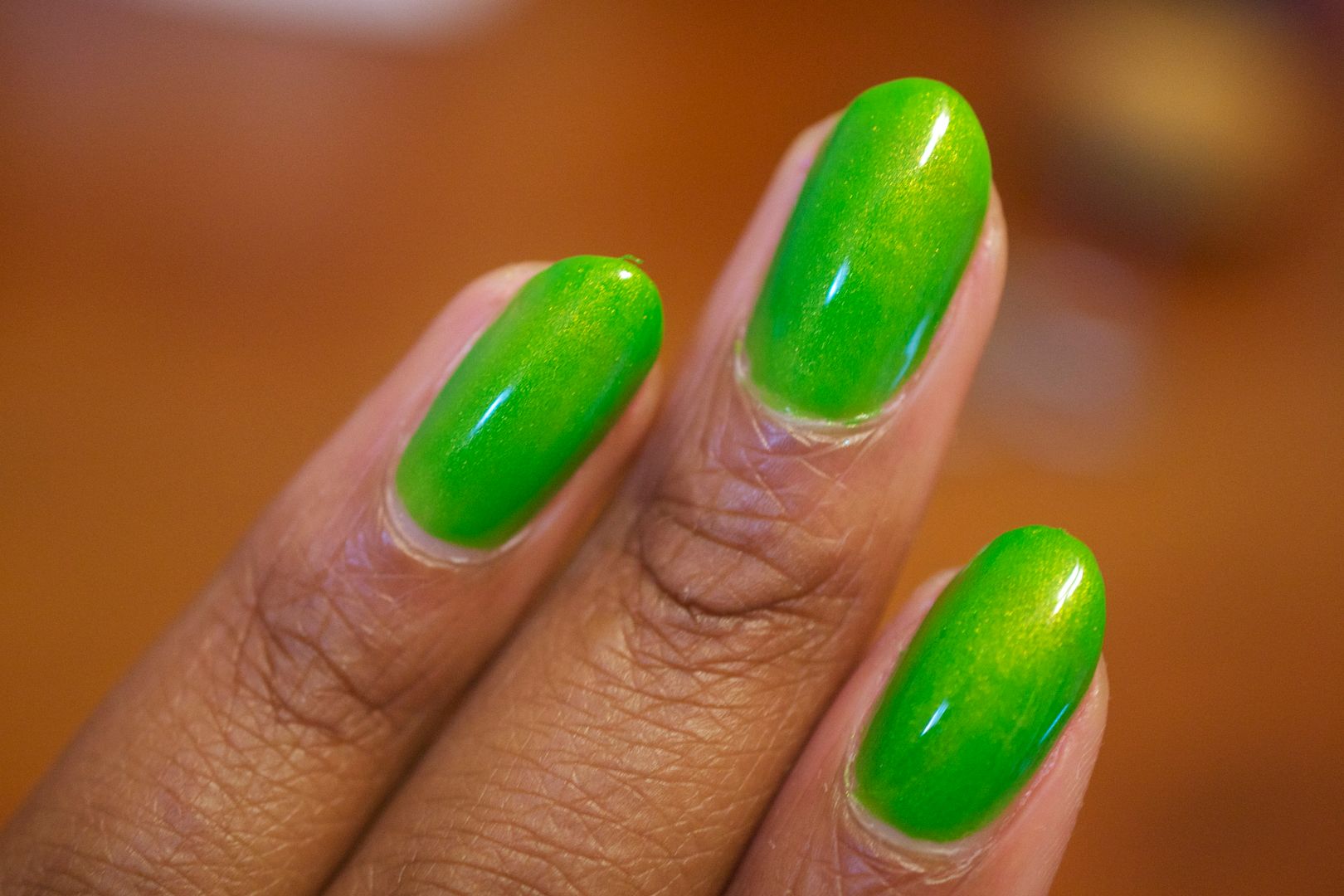 Spontaneous is a described as a dark, deep and dusty purple creme with vibrant purple glitter and it's such an interesting shade. It is actually a wee bit brighter than what my camera is giving you. The vibrant purple glitter is subtle but is still noticeable when it hits the light. I didn't use one but this polish will be even more stunning with the Cult Nails Wicked Fast top coat. Without a top coat, it dries to a dull finish.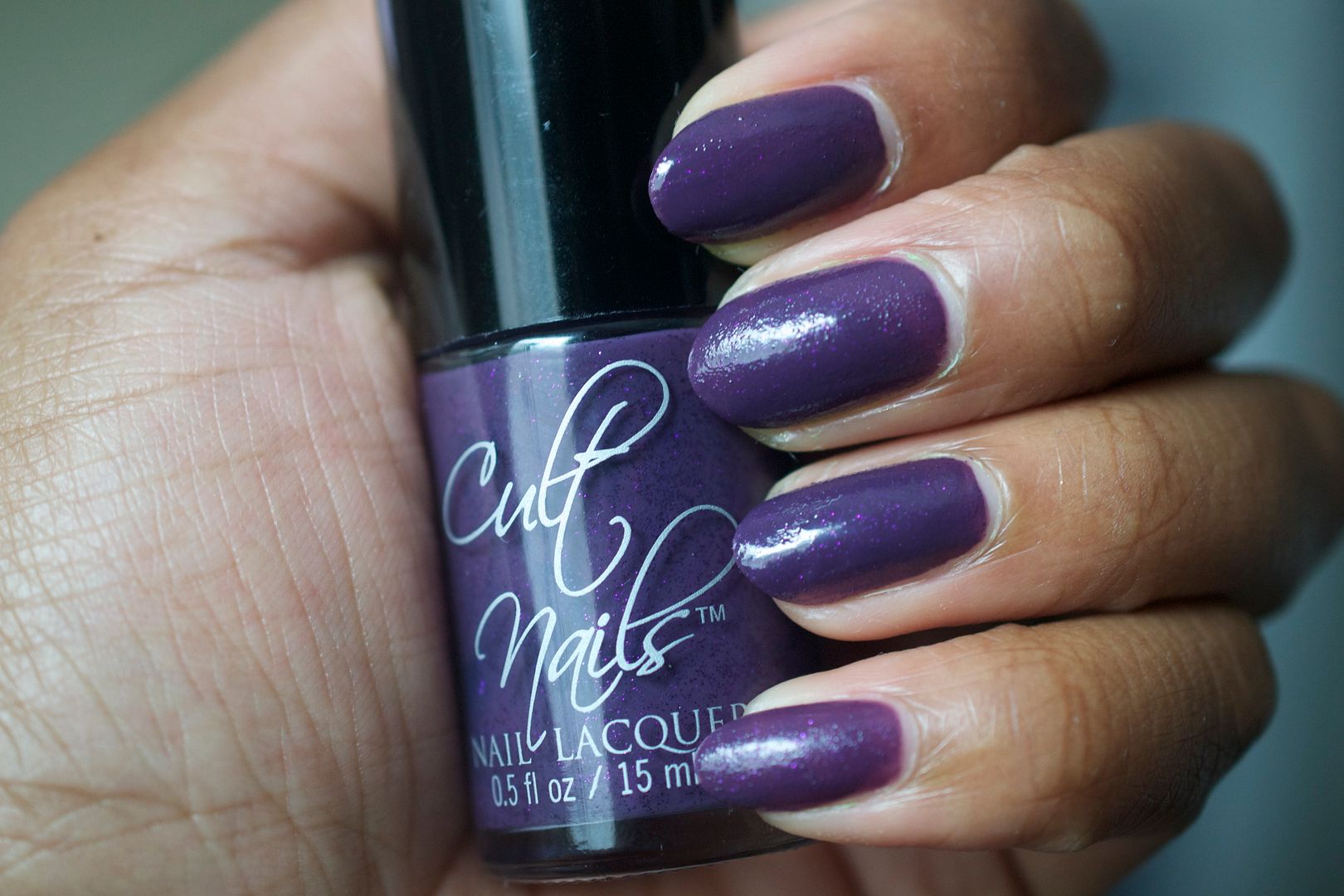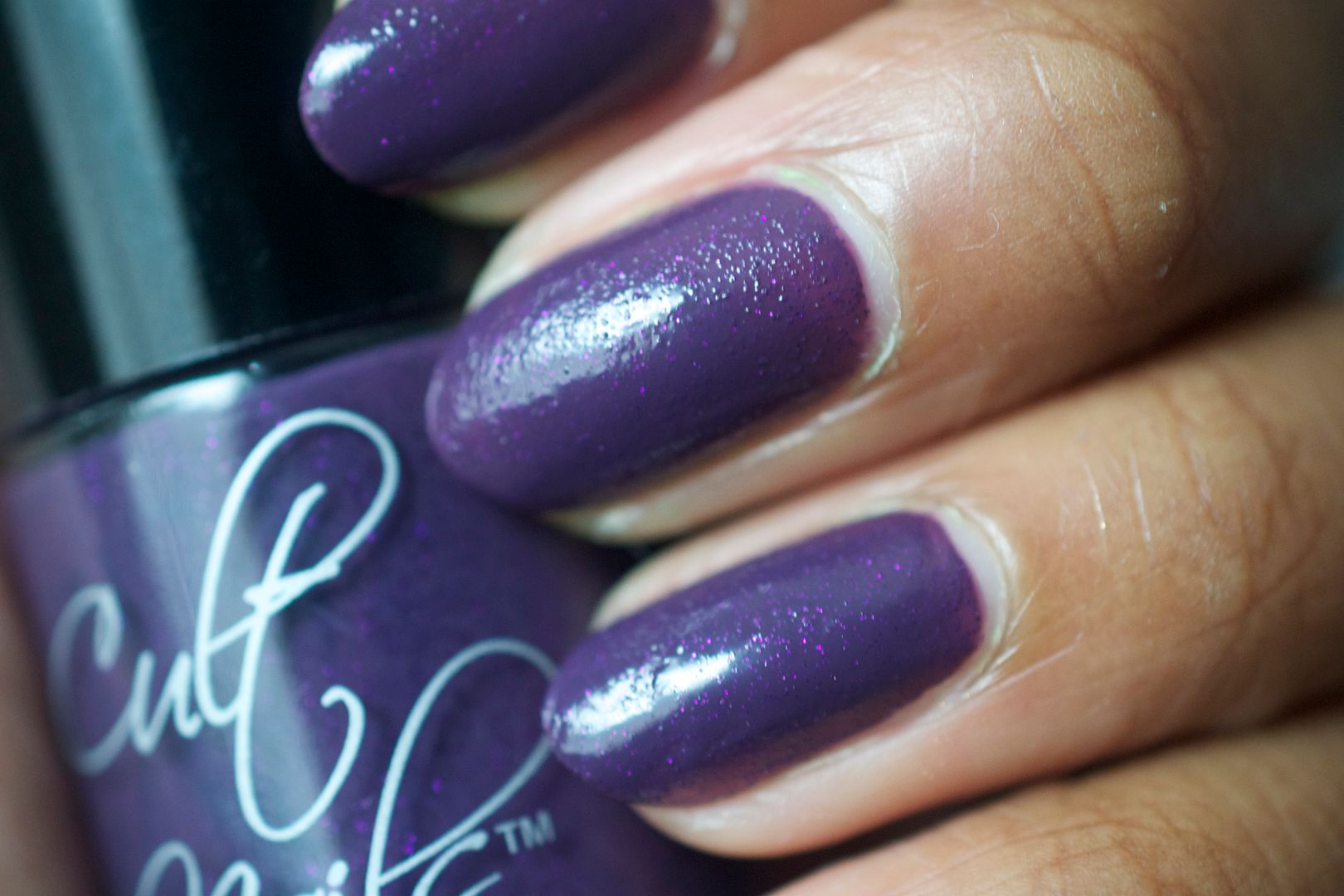 Annalicious is a  shimmery red with an orange influence packed full of red and gold shimmer and it's named after Coco's BFF Anna. My camera always has a hard time capturing reds and pinks that tote a bit of shimmer. It's unfortunate too because Annalicious is one stunning red. I'm rockin' it as a pedi color now. But I'm not a fan of seeing or posting pictures of feet so I'll spare y'all on that one. You can thank me later.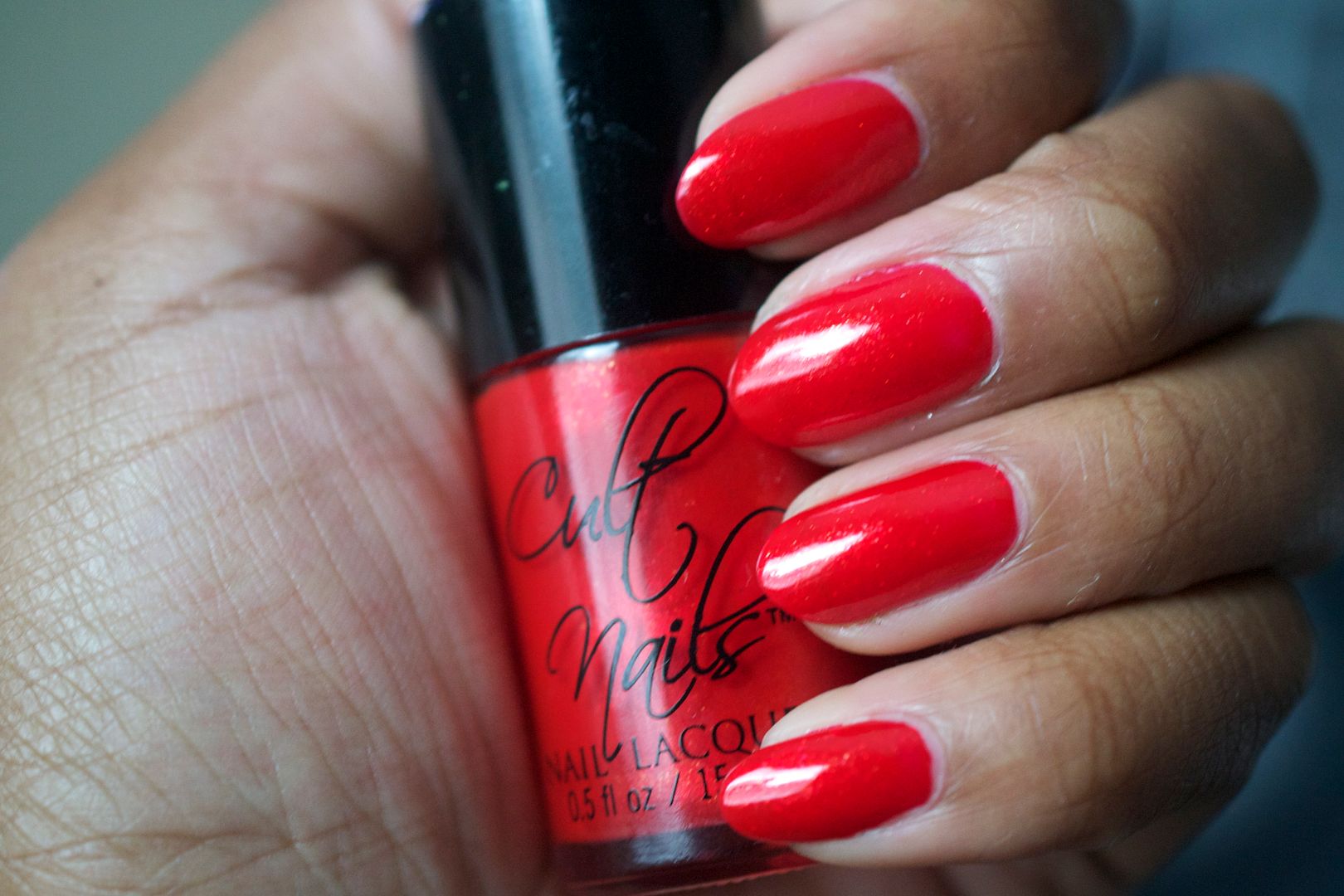 I Got Distracted is totally the headliner in this collection. This is a black jelly polish with holographic glitter interrupted by intense green glitter. And it's epic. But of course, it has HOLOGRAPHIC glitter! Nail polish enthusiasts go crazy for some holographic, yo. This is such a stunning polish. It applied thickly and I loved it so much I didn't even want to remove it. It is everything to me right now. Love this polish!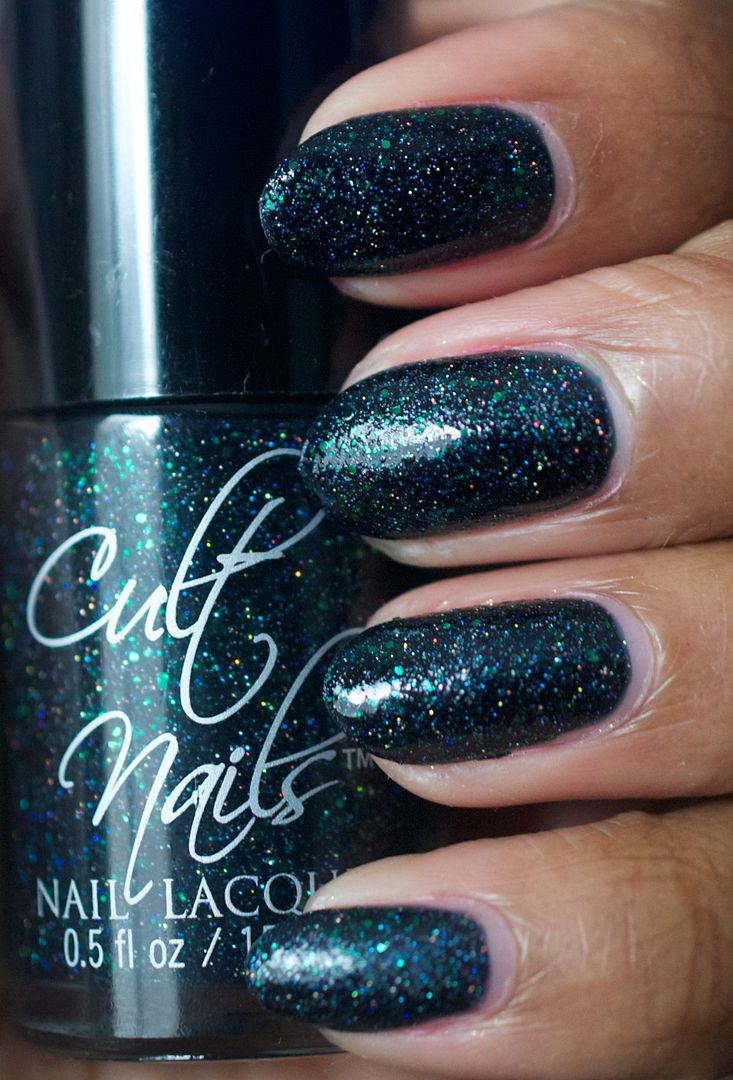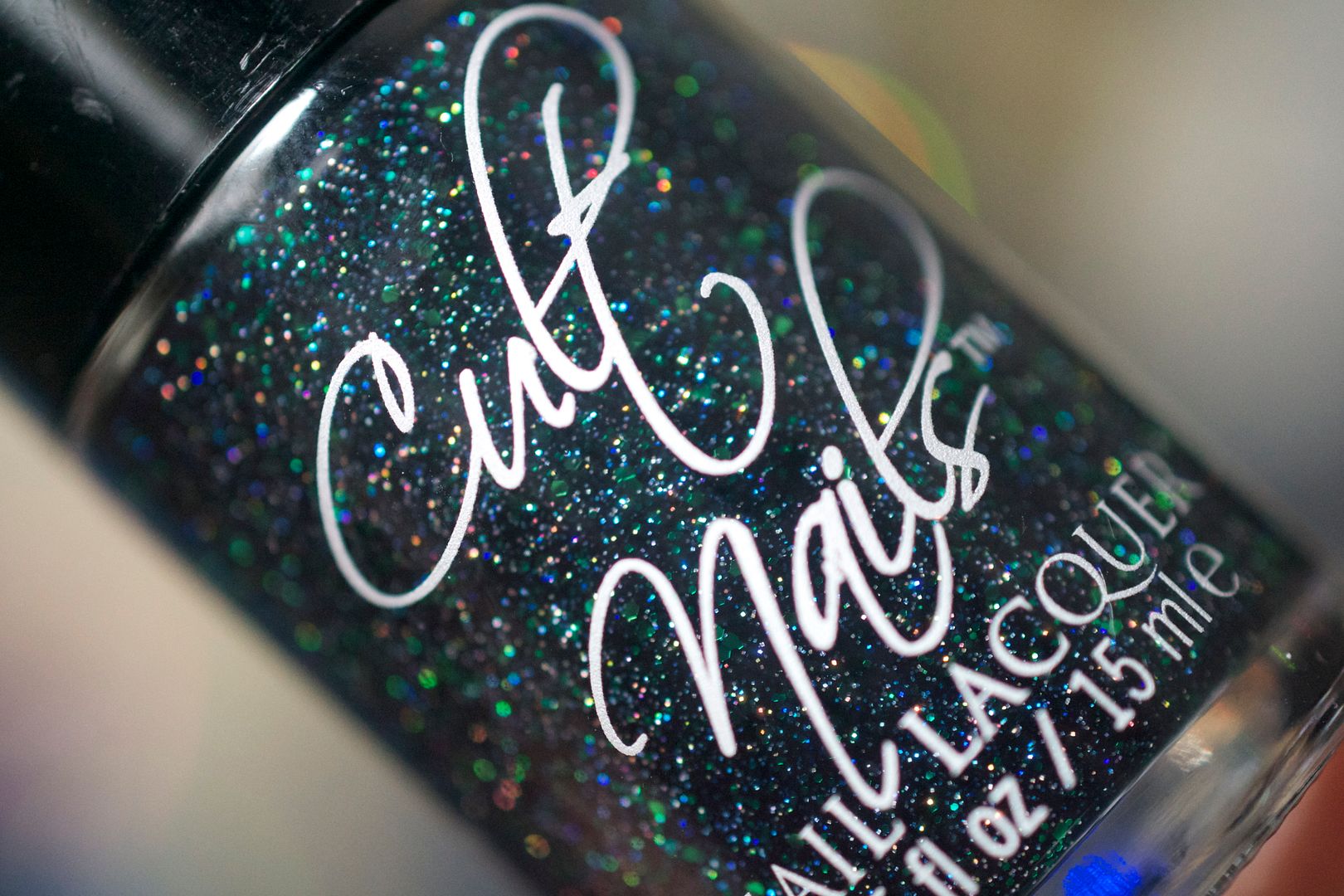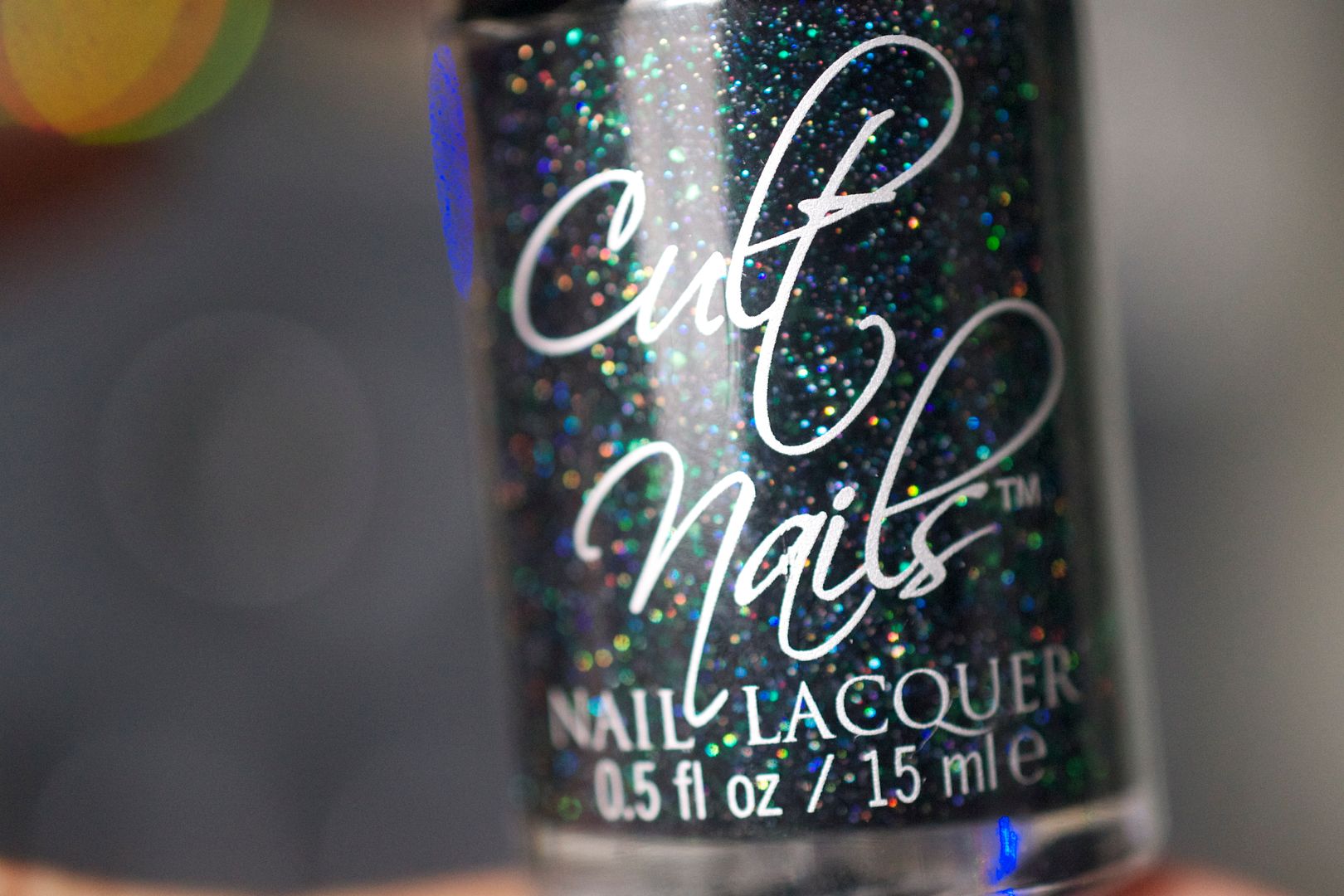 Untamed may look a bit muted than all of the other polishes and it's because I had already worn it for 3 days. Surprised? I am! I am everything but a pink nail polish lover but this bubble gum pink sheer jelly polish with subtle multi colored shimmer totally stole my heart. I had a little bit of a visible nail line but I was okay with that. I freaking love jelly polishes. I could wear them all the time…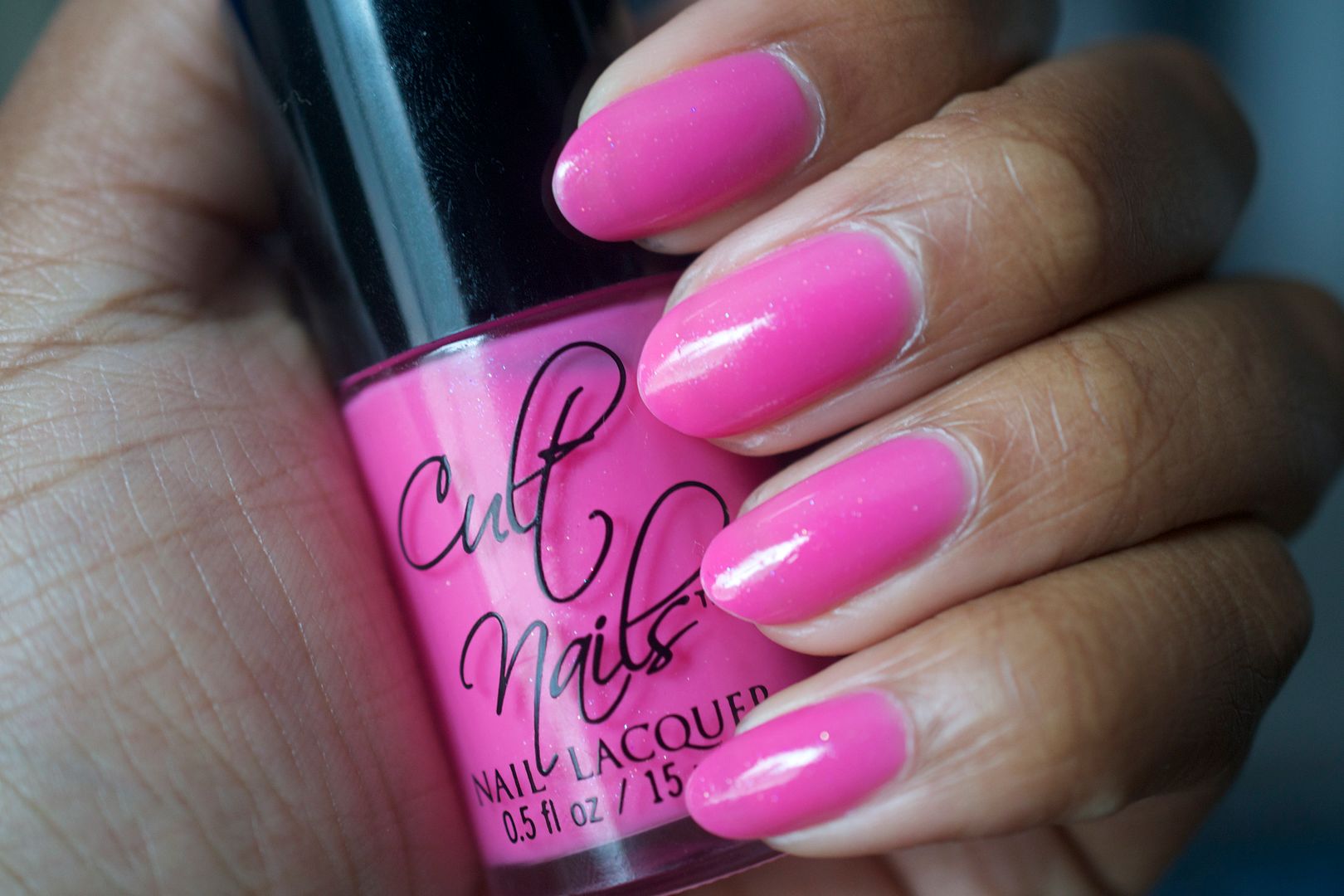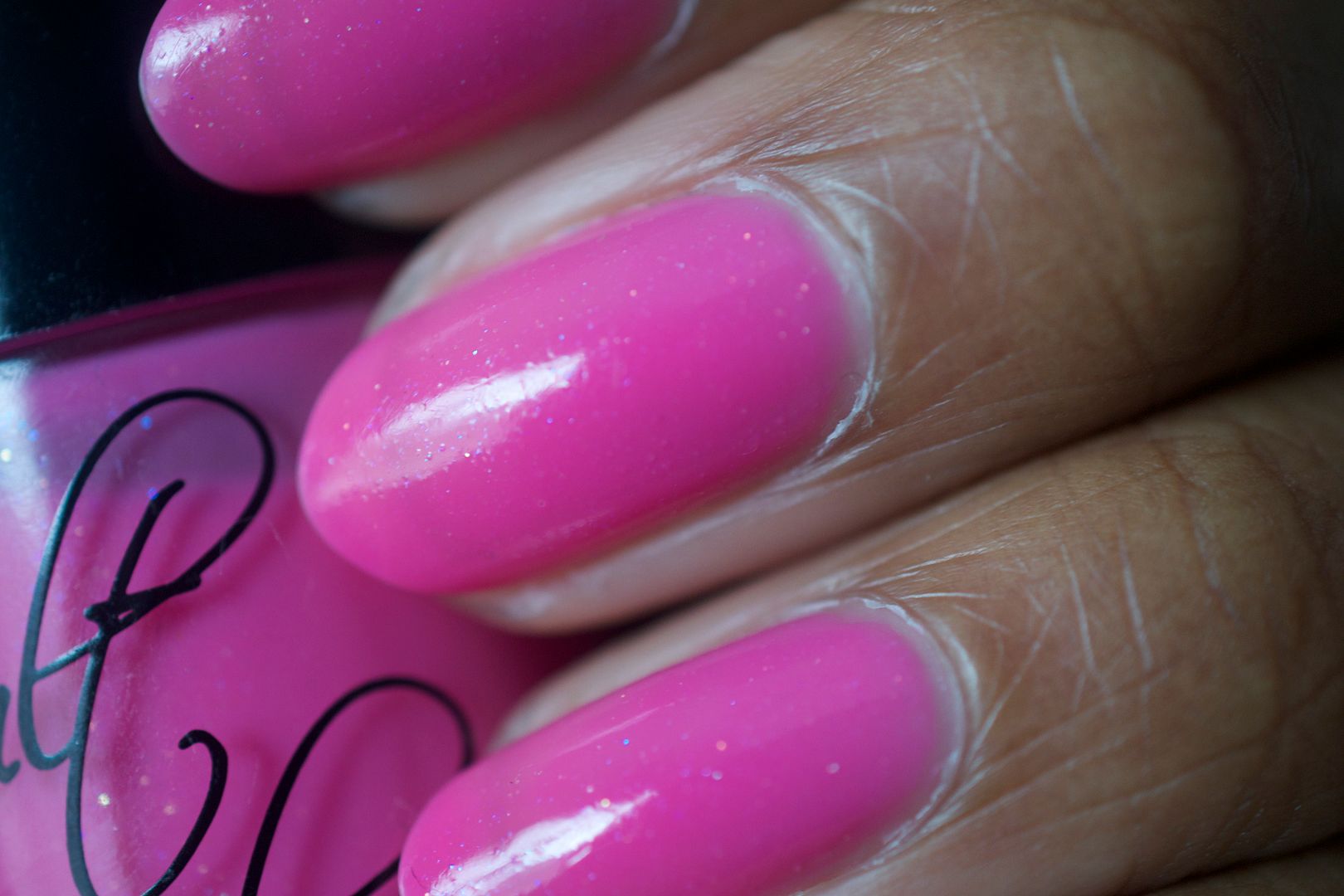 Must Haves
-Oh what the heck – just grab the whole collection!
Formula-wise these polishes were great. I Got Distracted was on the thicker side but it's nothing that 2 even coats can't work out. Coco did an amazing job with every single one of these polishes. There is something unique and special about each one of them. This collection debuted on her birthday (this past Wednesday on July 11th) and I can't think of a more epic birthday present.
You can grab the entire for $40 at CultNails.com.
Whatcha think about this collection? How awesome is Deal With It? And I Got Distracted? Insane, right?
Amor de Lacquer….the series all about nail polish and nail care! Send your requests,
suggestions and ideas to Brittany@ClumpsOfMascara.com.