Maria and the Cult Nails crew has done it again! A few weeks back, I managed to trek on down (or over…I need to look at a map) to the Cult Nails headquarters and attended a nail polish party/photoshoot with my fellow Beauty Bloggers of Central Florida gal pals. We had a BLAST! That was my first social event in months and I was glad that Baby Clumps didn't have me feeling nauseous or uncomfortable. Courtney of Phyrra did an awesome post chronicling our fun time.
While there, we all got to play around with the newest Cult Nails collection…Deception.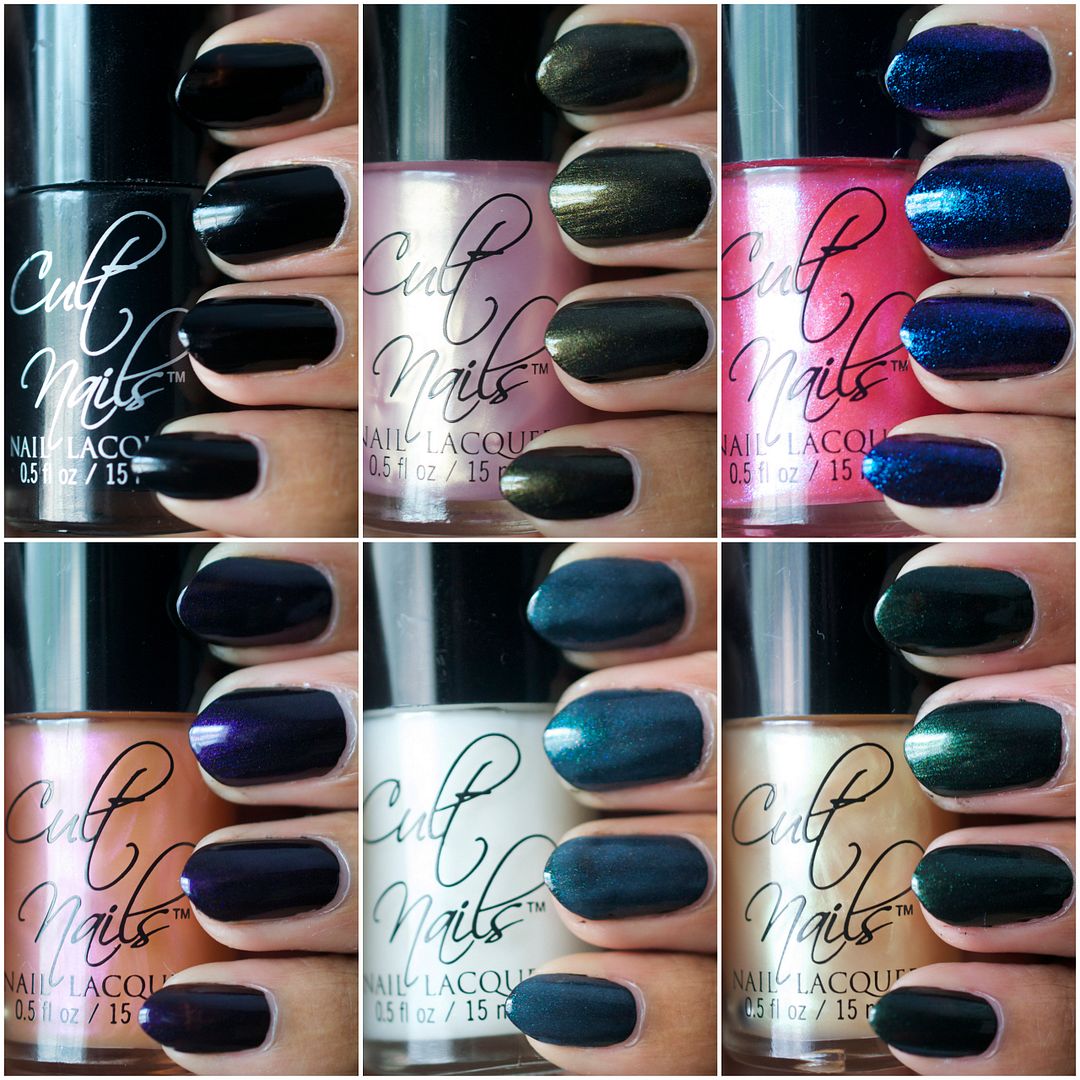 I am beyond impressed and didn't see this one coming! For one, all of these polishes are intended to be used as top coats. That means while you can wear them solo, they'll look 10x better layered over another polish – especially a black polish. Like Cult Nails' 1-coat wonder Nevermore. That polish isn't included in this collection but I had to showcase it just to give you an idea of how great of a base it is with the Deception polishes layered on top.
See how beautifully dark Nevermore is?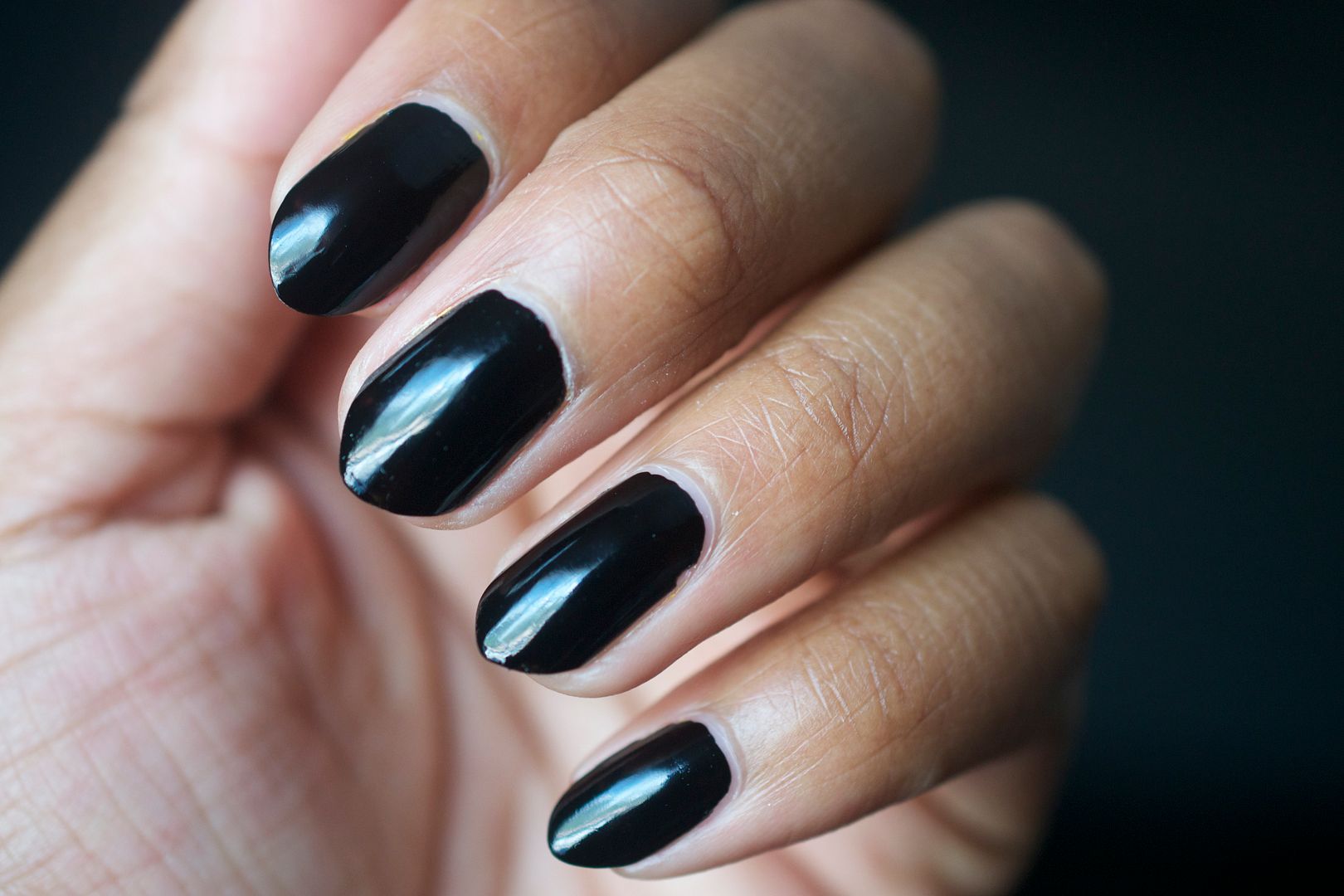 Yes girl! If you need a lusciously creamy black polish that reaches an opaque finish with just one coat…this is it!
The Deception dream team…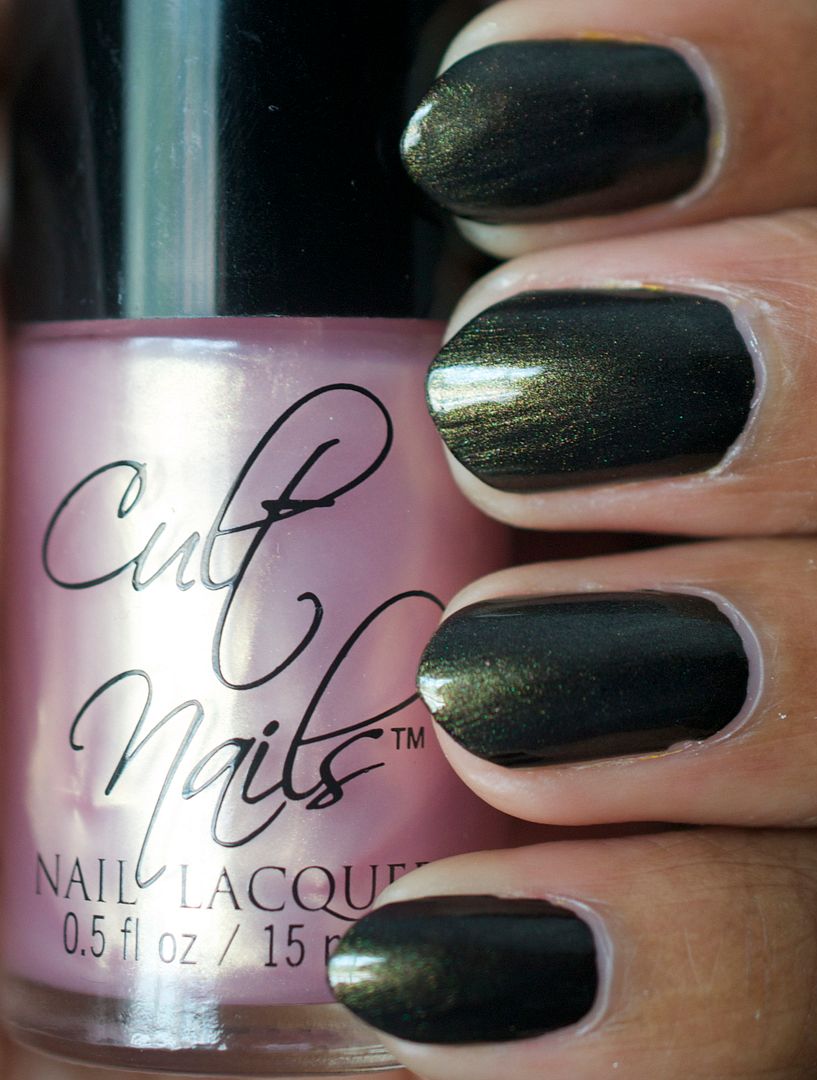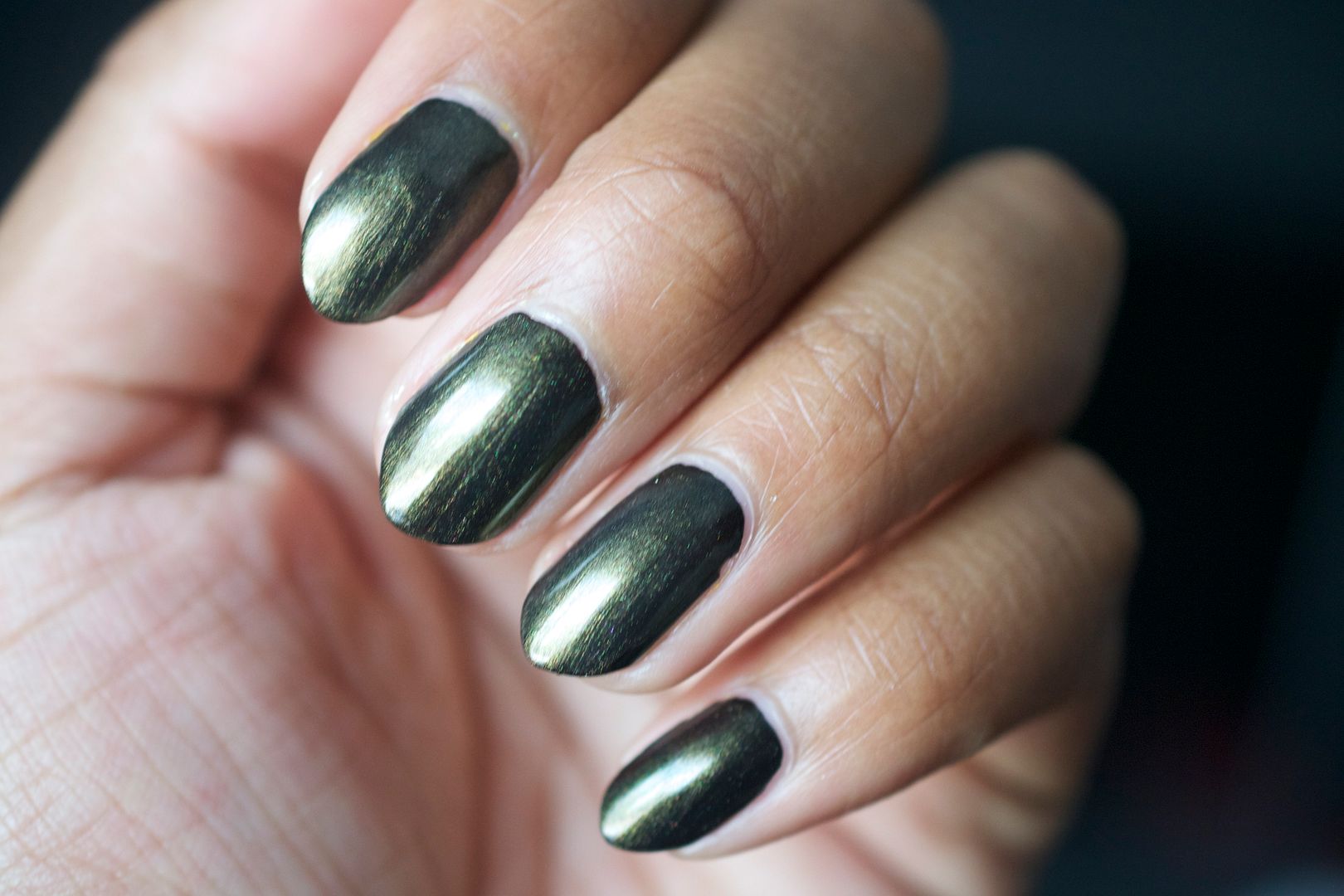 Alter Ego casts a gold/green tinge over the nails. Which is weird because the polish itself looks like an opalescent pink, right? Very deceptive! 😉 When it hits natural light it gives off a shimmery hunter green effect.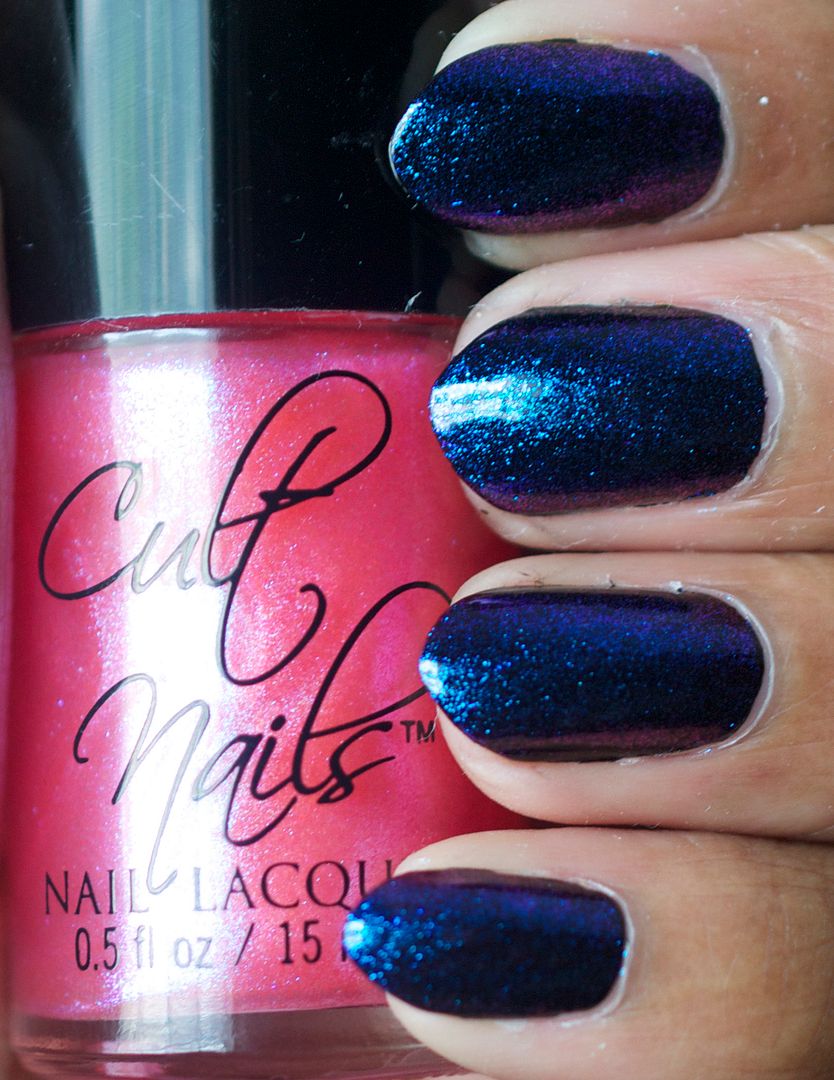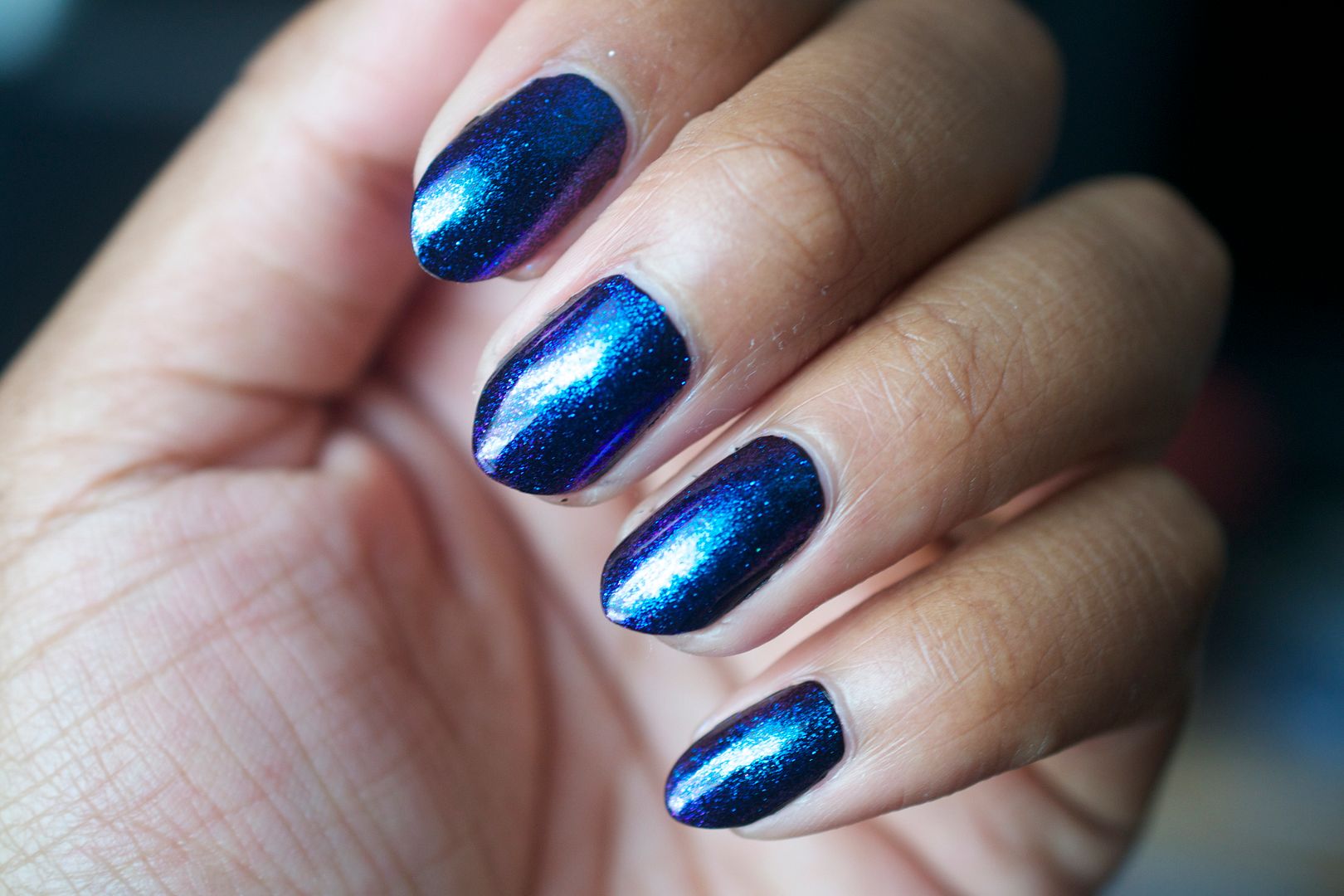 Charlatan is multi-chromatic wonderment. I don't really even know how to explain this one because it's just THAT stunning. I found it to be the thicker of all 5 polishes but I didn't struggle with application. Sometimes it looks like a shimmery blue and other times it looks purple. And sometimes it's both. This is definitely my favorite of the bunch. Love love love!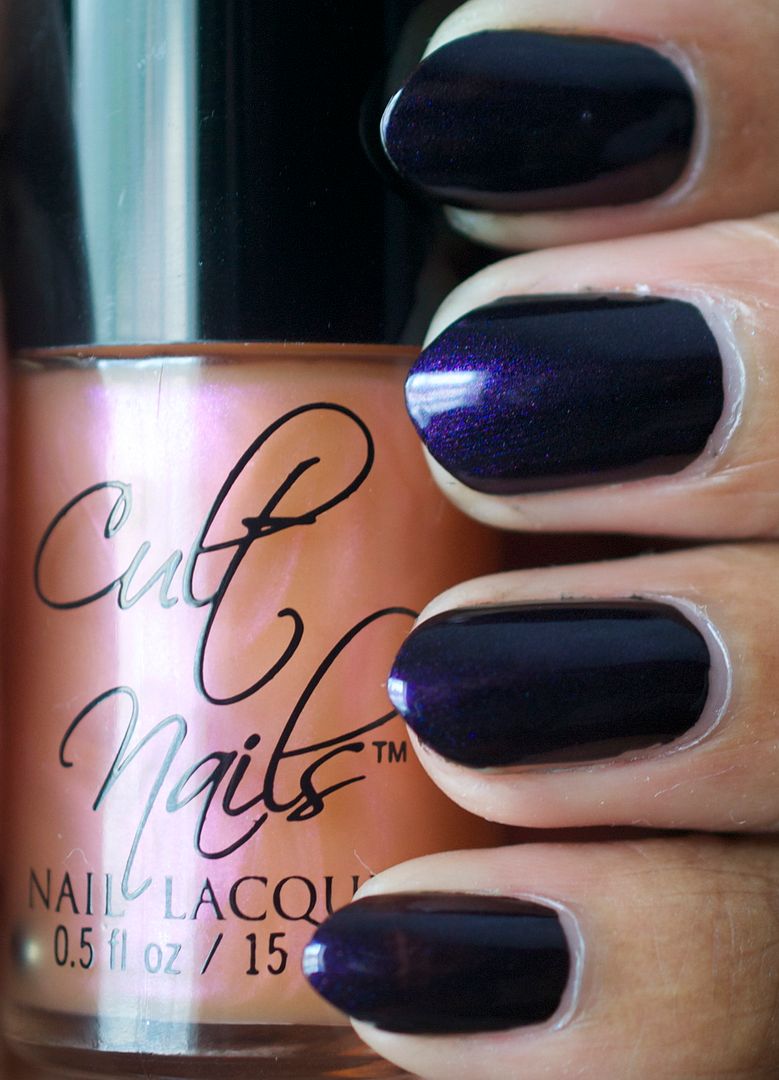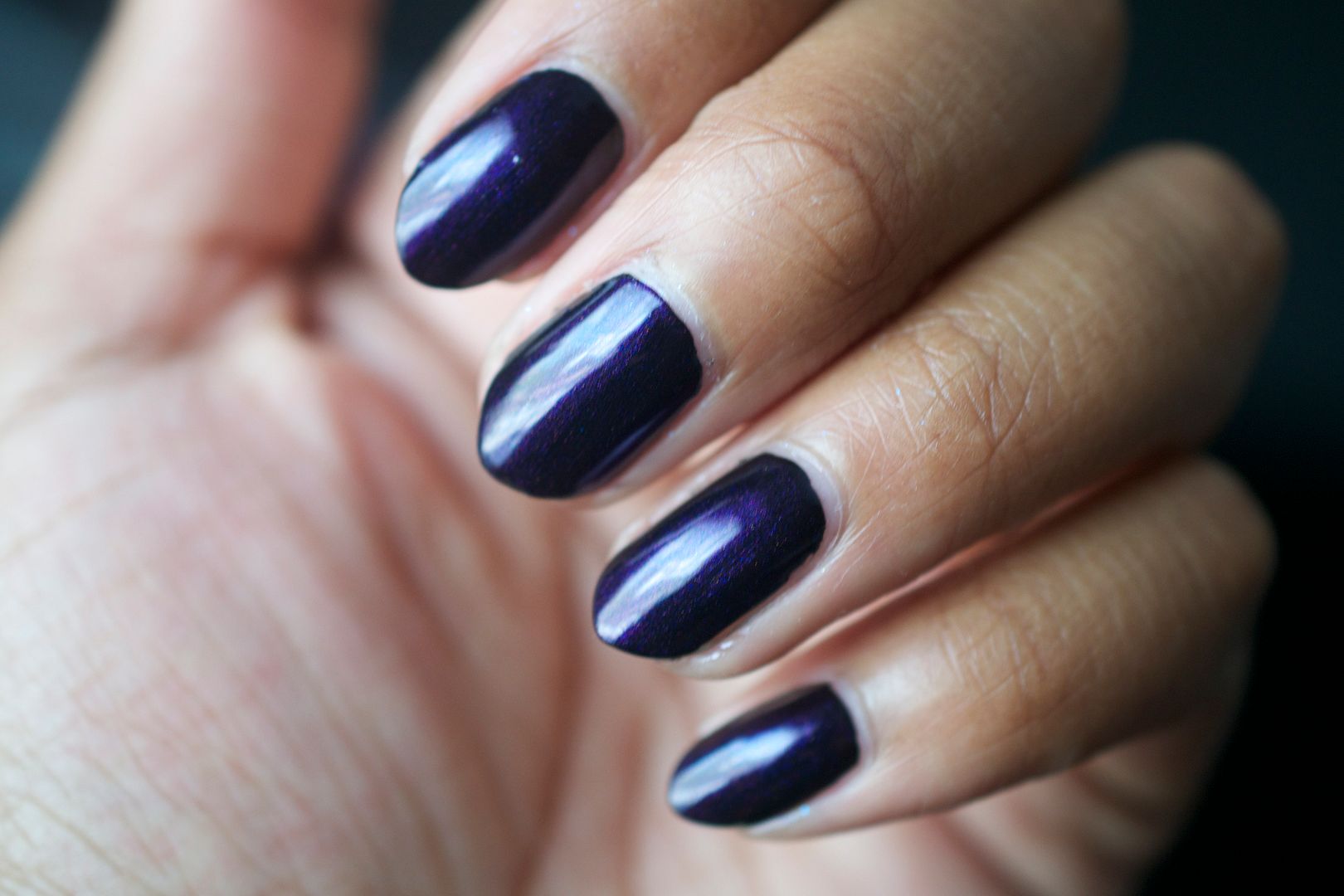 Deception reminds me of those popular cotton candy-type shades from the 90's. I actually really like it by itself but it looks fantastic layered over Nevermore too. It has a faint purple/hot pink shimmer that really comes alive when the nails hit the light.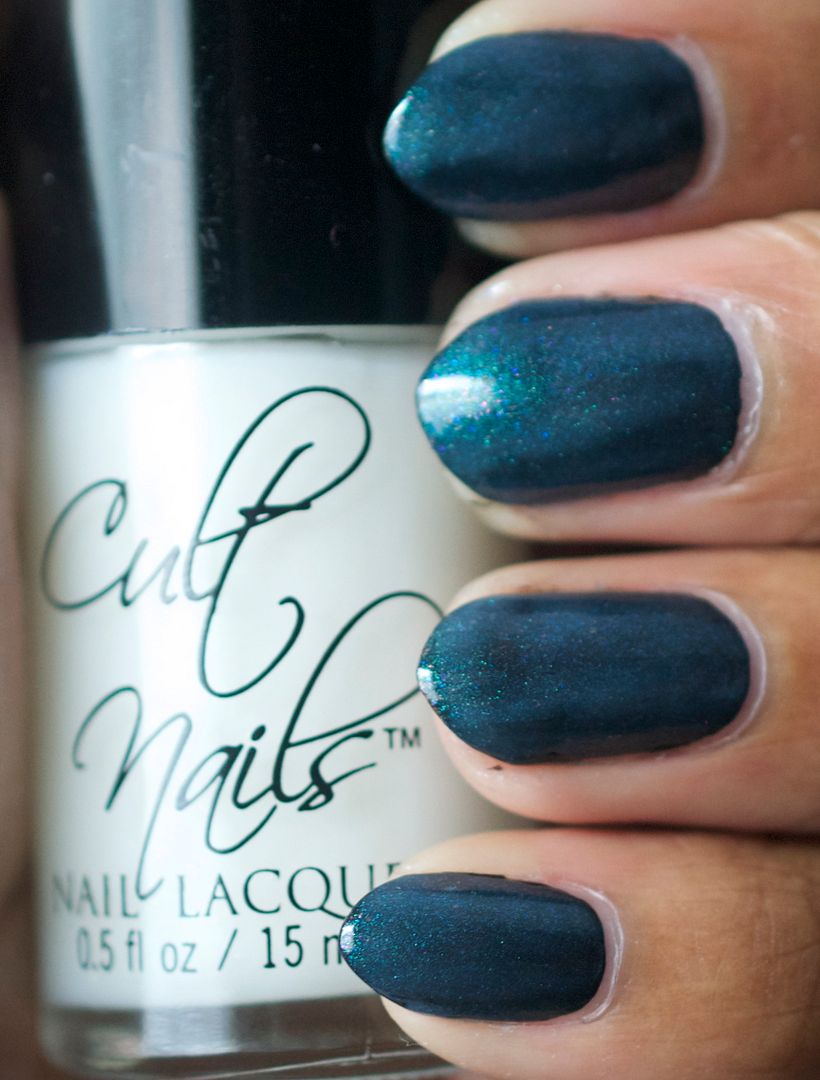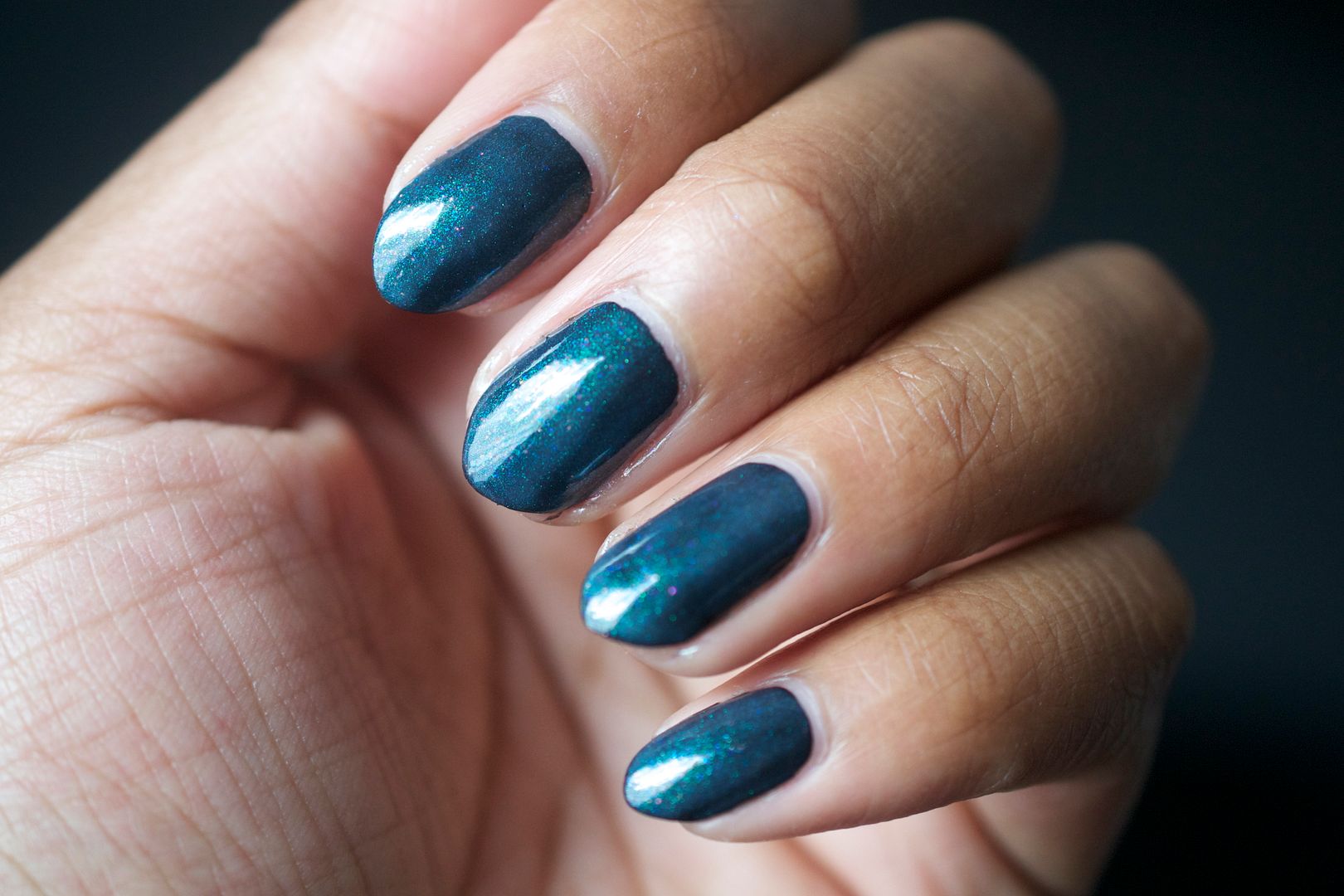 Doppleganger is a milky kid that gives the nails a blue/green shimmer. It's the most interesting of the top coats and at first I didn't think I like it but after rockin' it on the nails for a few days…it ain't so bad. I can't wait to play around with this one with other shades. Maybe layered over a dark blue? Hmmm….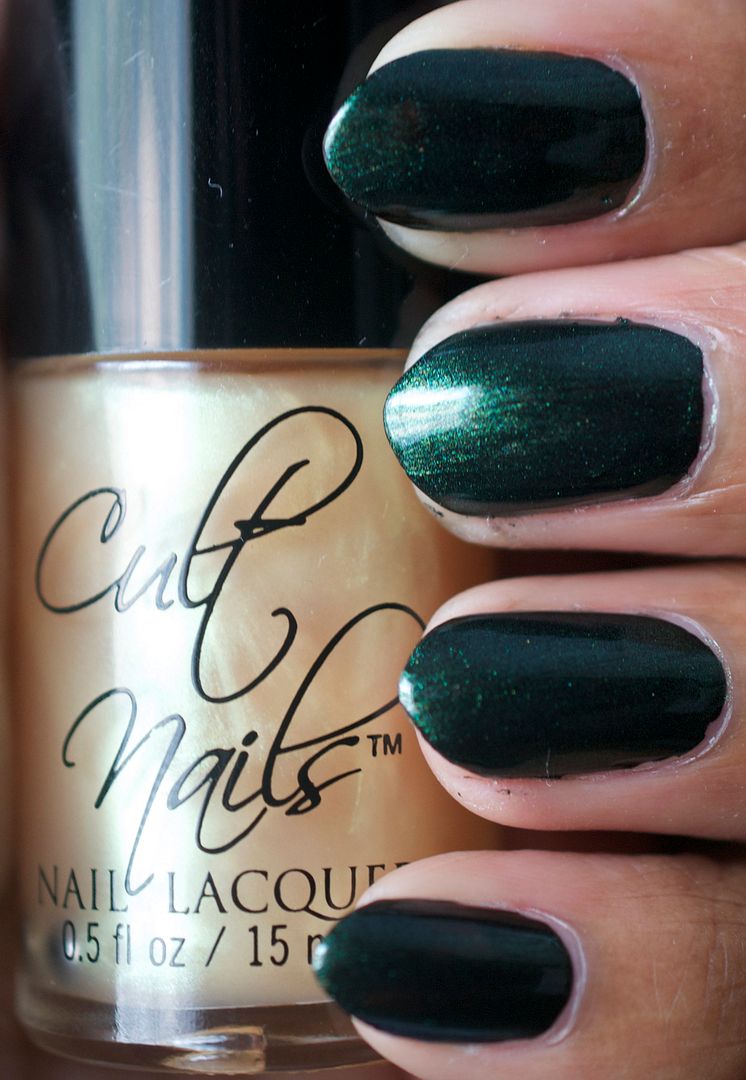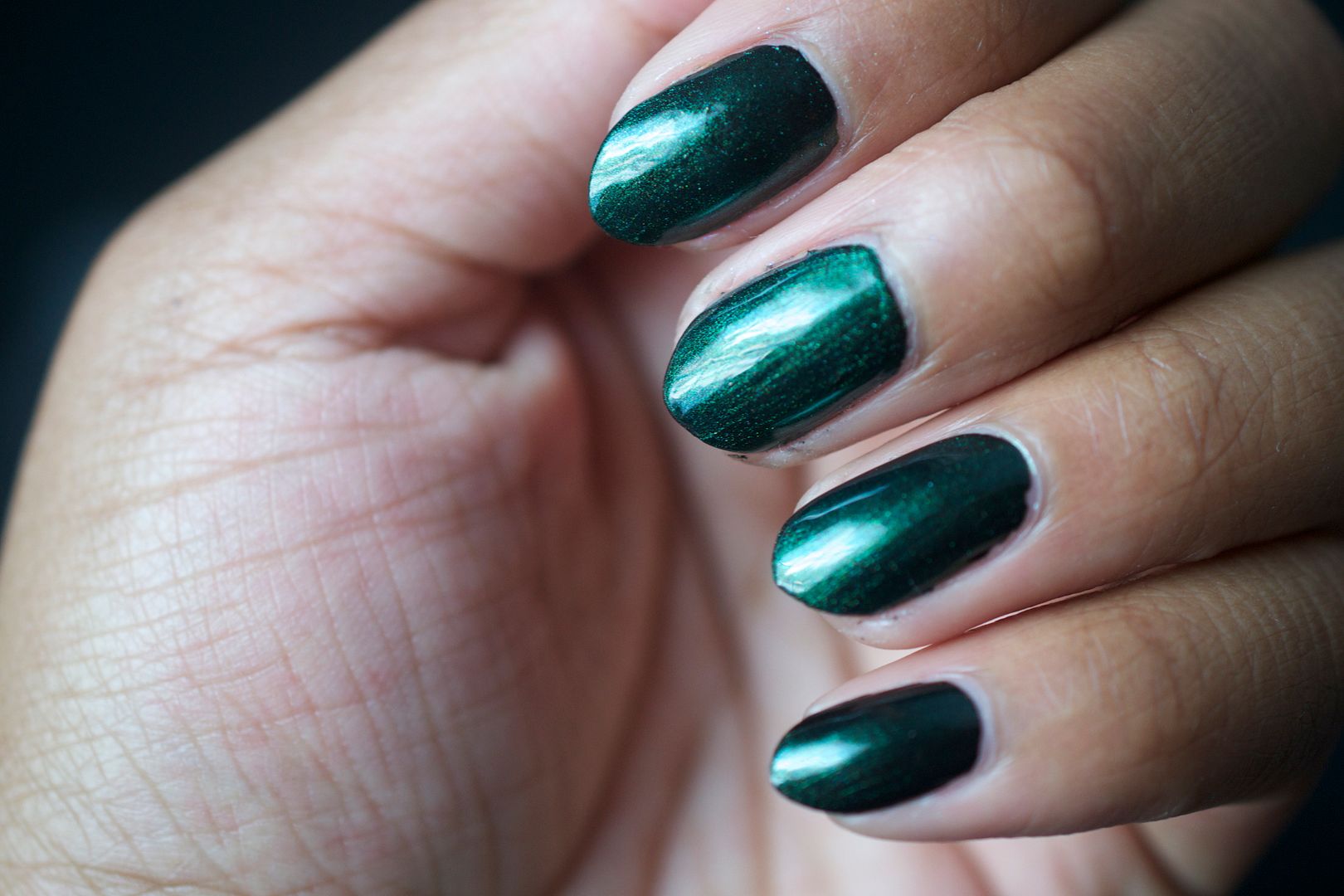 Two Timer is deceptive too because while the polish looks gold, it actually looks more green on the nails. But not green like Alter Ego. This one is more of a jewel-toned green and doesn't nearly have as much shimmer as Alter Ego does.
I swatched each top coat over my bare nails just to give you an idea of how they look by themselves.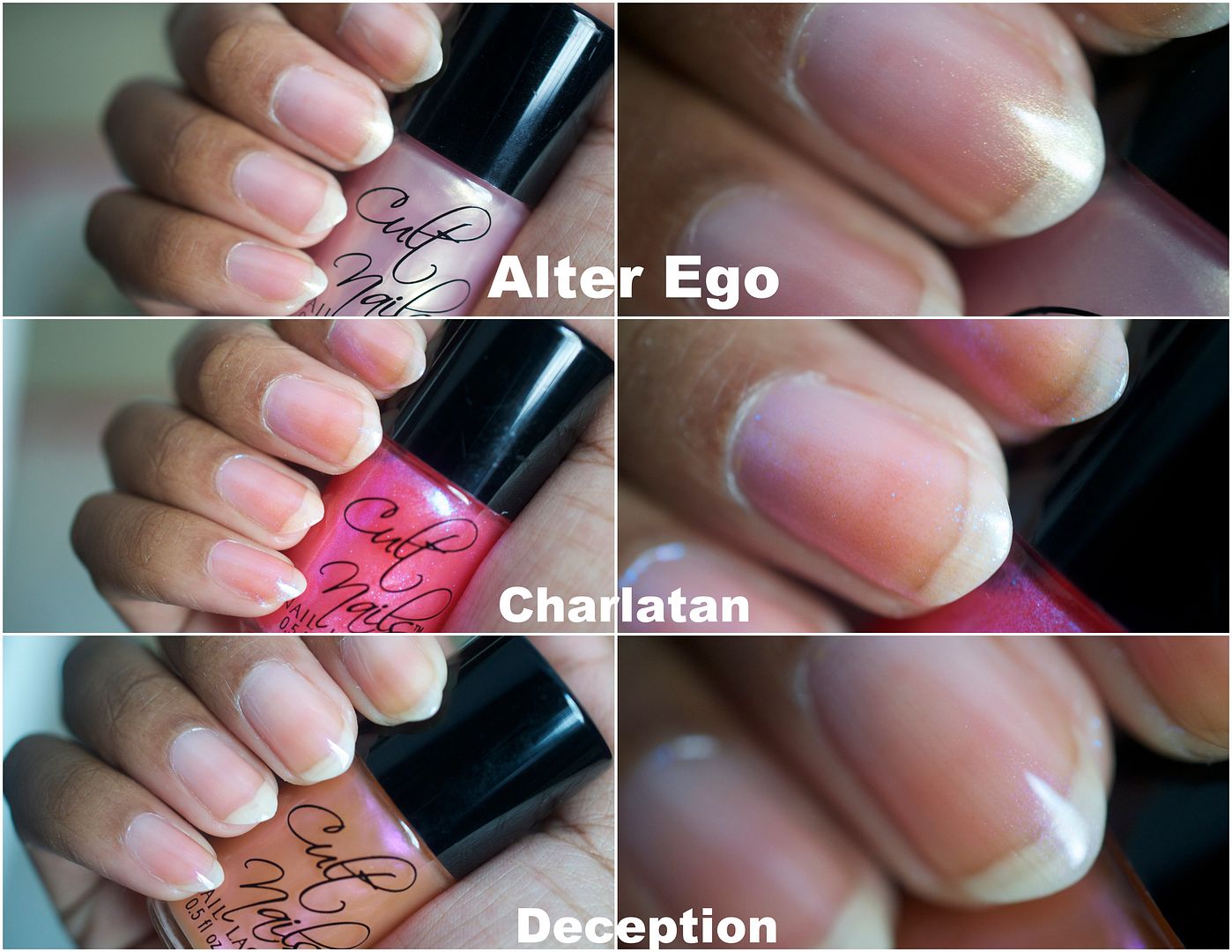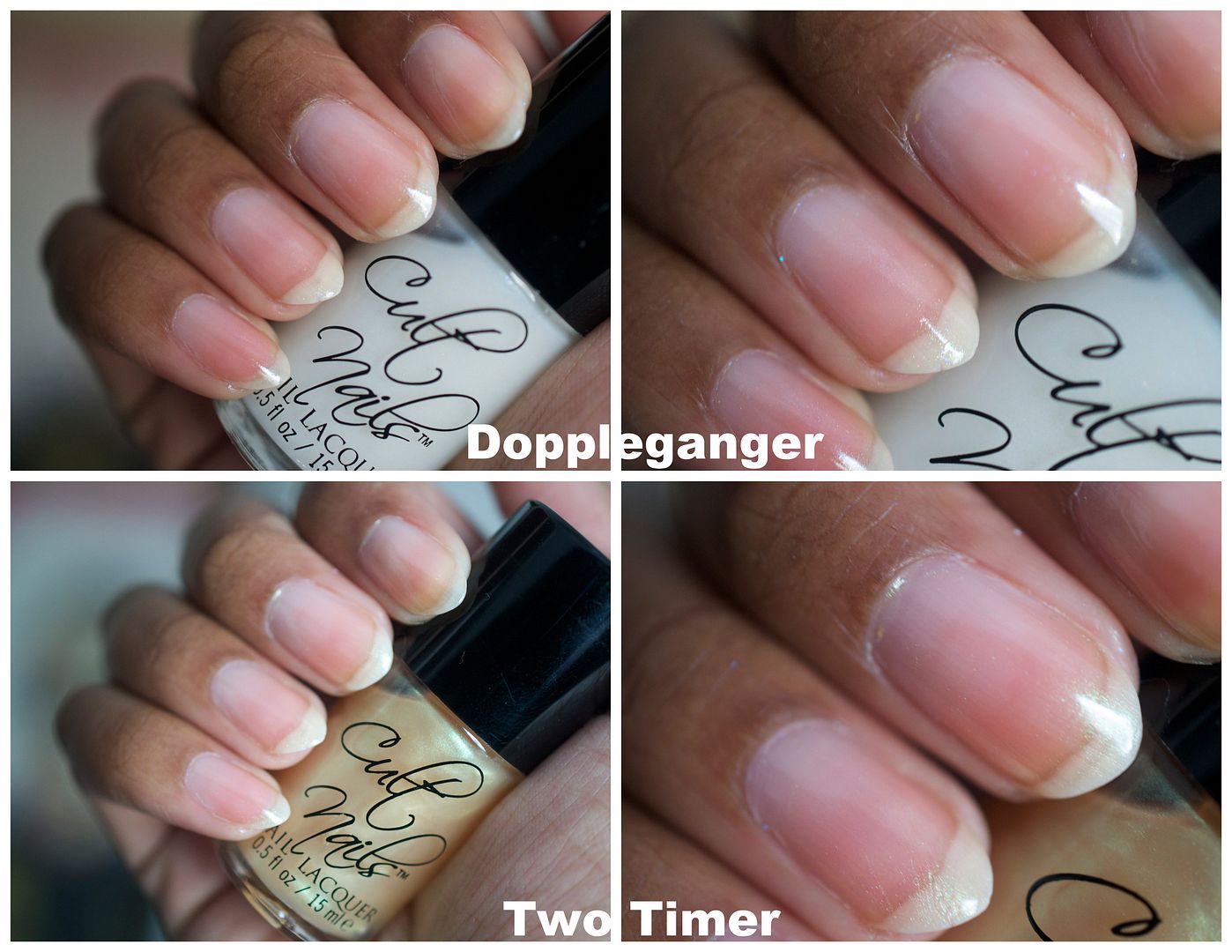 Pretty awesome collection, uh? The options are endless and I find these fantastic for when you want to switch up your nail polish a bit without completely removing it. Maria has a ton of other layering options on the Cult Nails blog.
This collection is currently available for purchase at $10 a bottle.
Which top coat is your fave?