I can't toot my own horn to save my life, but tooting the horns of others? Girl, I'll do it all day and every day. I love knowing and being around movers and shakers and people who are living out their dreams. And Maria of Cult Nails exudes that in every way.
How pink is Devious Nature?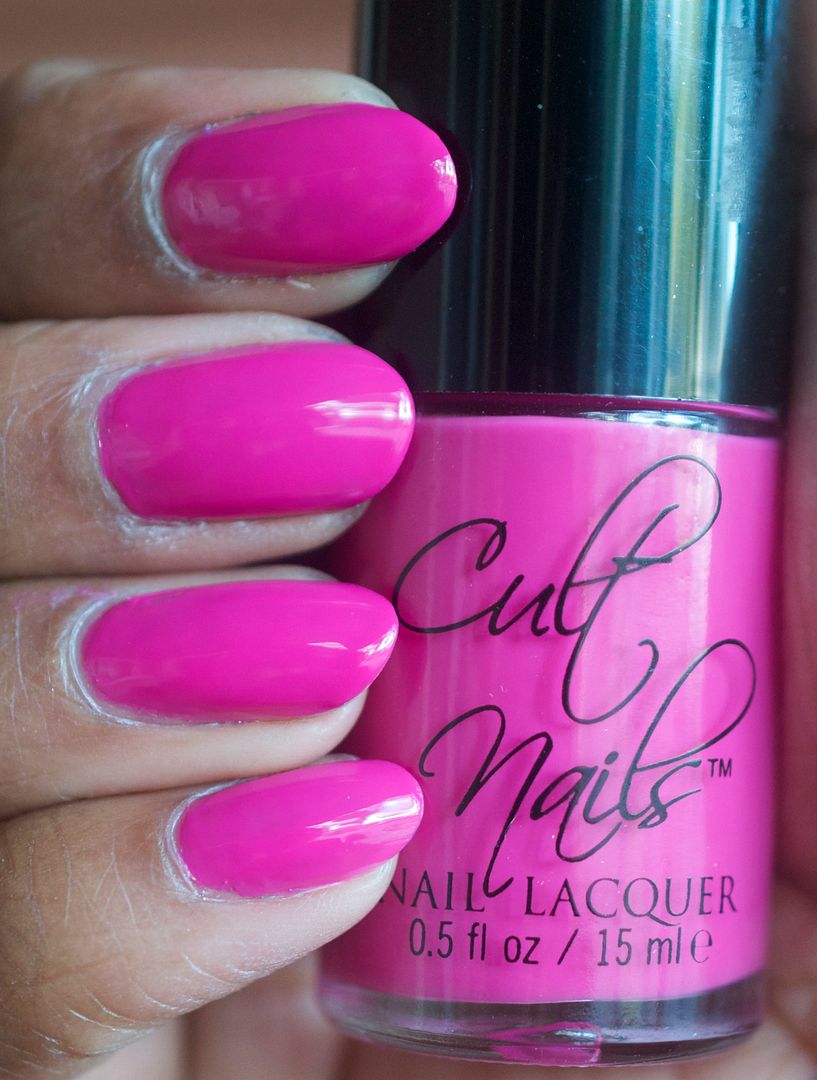 It's a rich and creamy pink that doesn't make me gag. Which says a lot. It's the kind of pink that I secretly love but would only wear on my nails.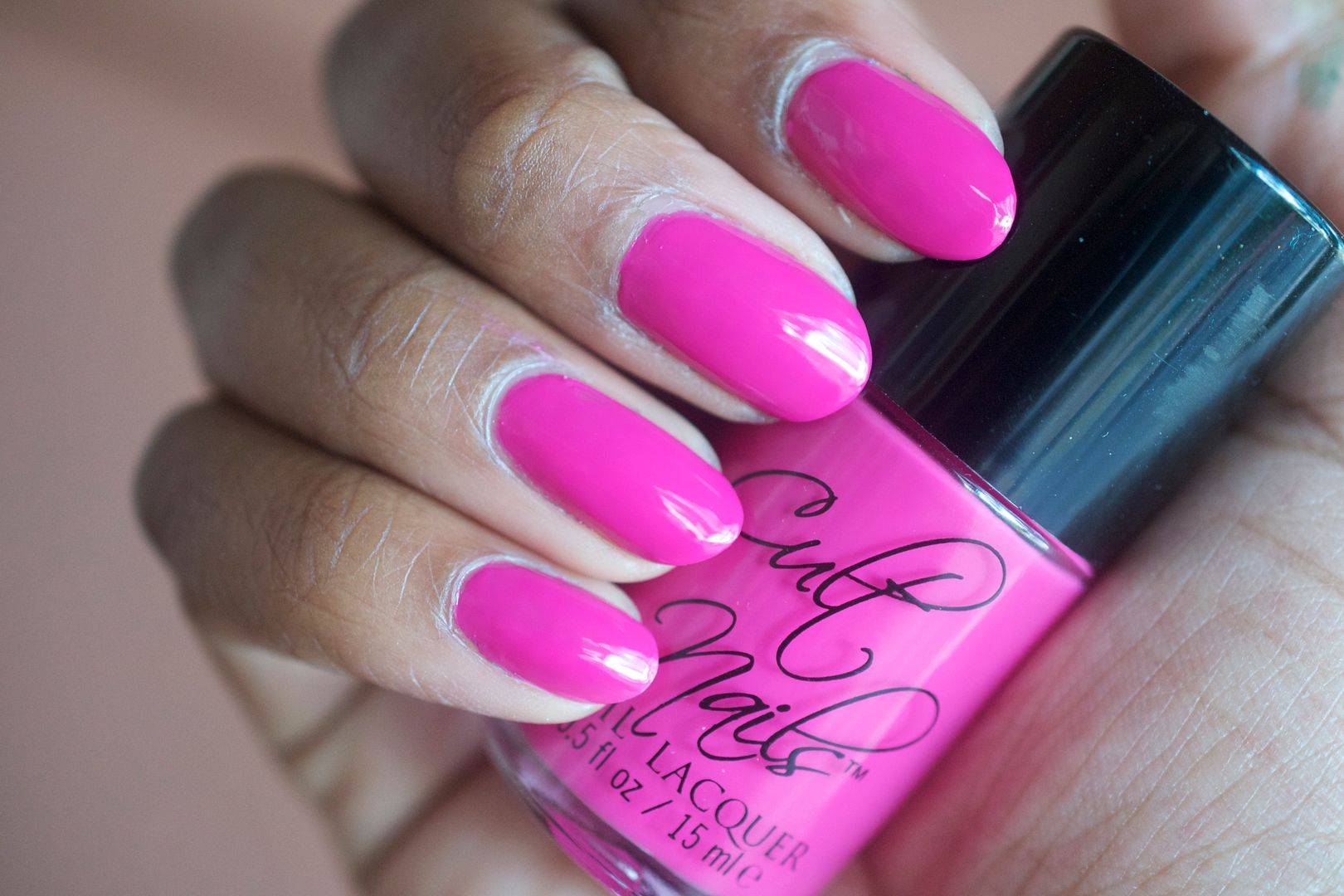 And ohmigoodness, I can't even imagine how gorgeous this would be with some layering of a gorgeous glitter. Weeeee!!!
Look at me. Excited over pink and glitter? When did I become all girly 'n stuff? Oh boy. Anyway, I love Devious Nature. That is all.
You can grab this baby from CultNails.com for $10.