You know how some people have that super soft almost baby soft kind of skin? Yeah well…that ain't me. In fact, my skin, for most of the year, is usually attacking me. With what, you ask? Gee, where to start? From the acne on my face, to the hypergimentation on my chest, the eczema on my arms and dermatitis down my back, you would think that with all of pampering I give my skin, it would act right soooome of the time. But no. The good thing is, I've managed to get my eczema under control thanks to Curel's Itch Defense.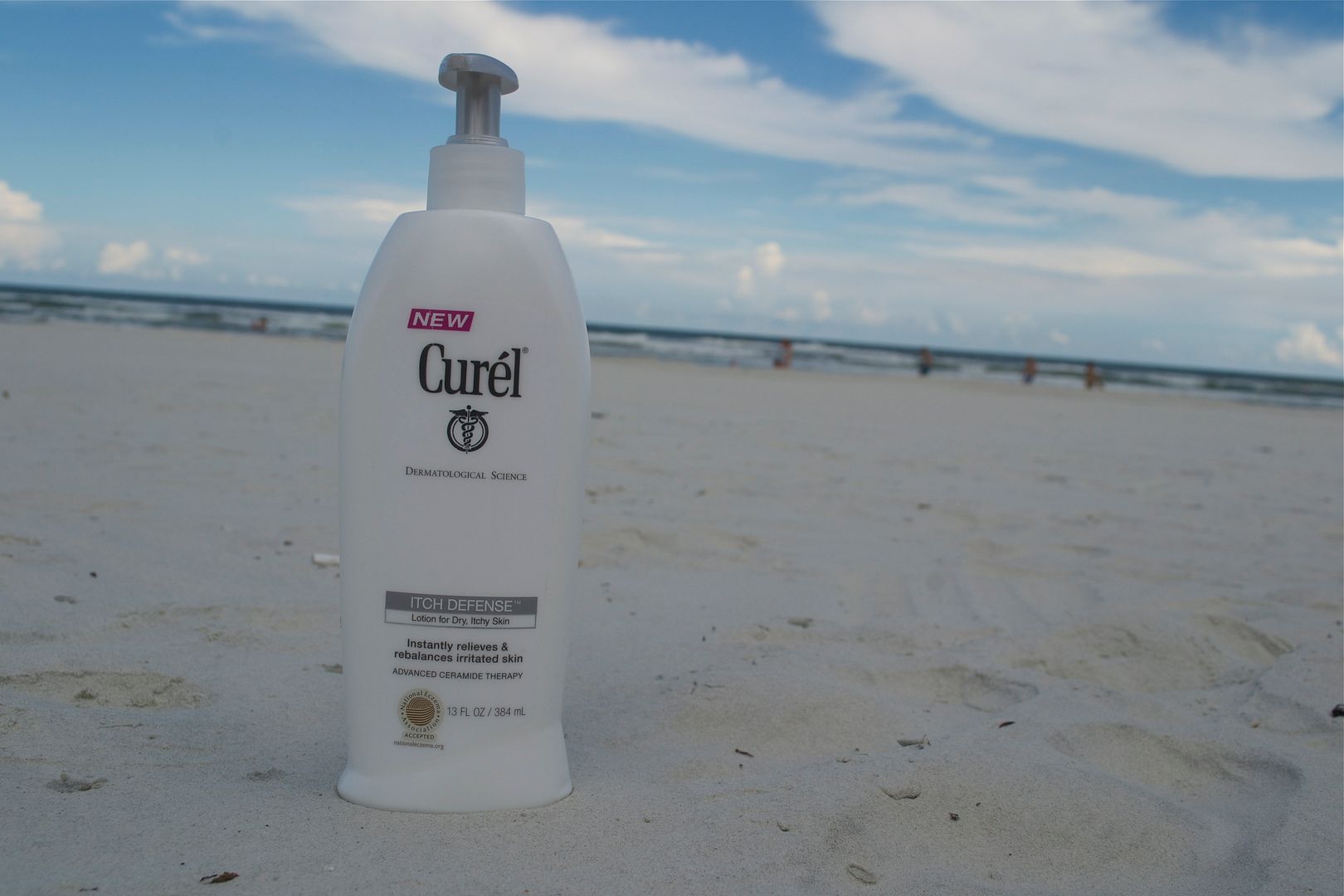 When it comes to lotions, I am picky beyond picky. I can't just put anything on my sensitive skin. I usually opt for grapeseed oil in the summer and shea butter in the winter simply because I know they'll keep my skin moisturized throughout the day. What they won't do, however, is keep the super itchy skin at bay. But I know what will!
Even a picky gal like myself can get down with this lotion.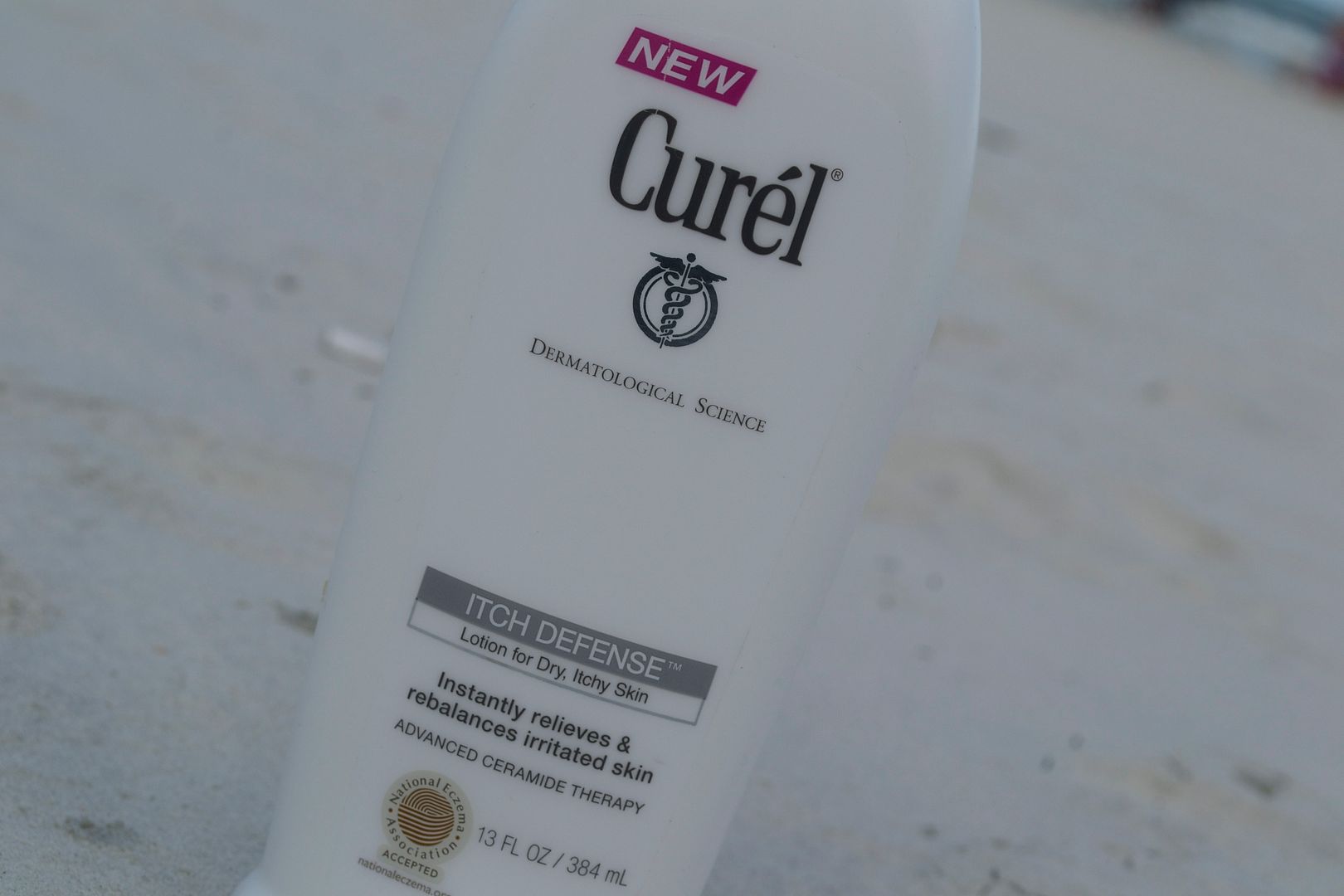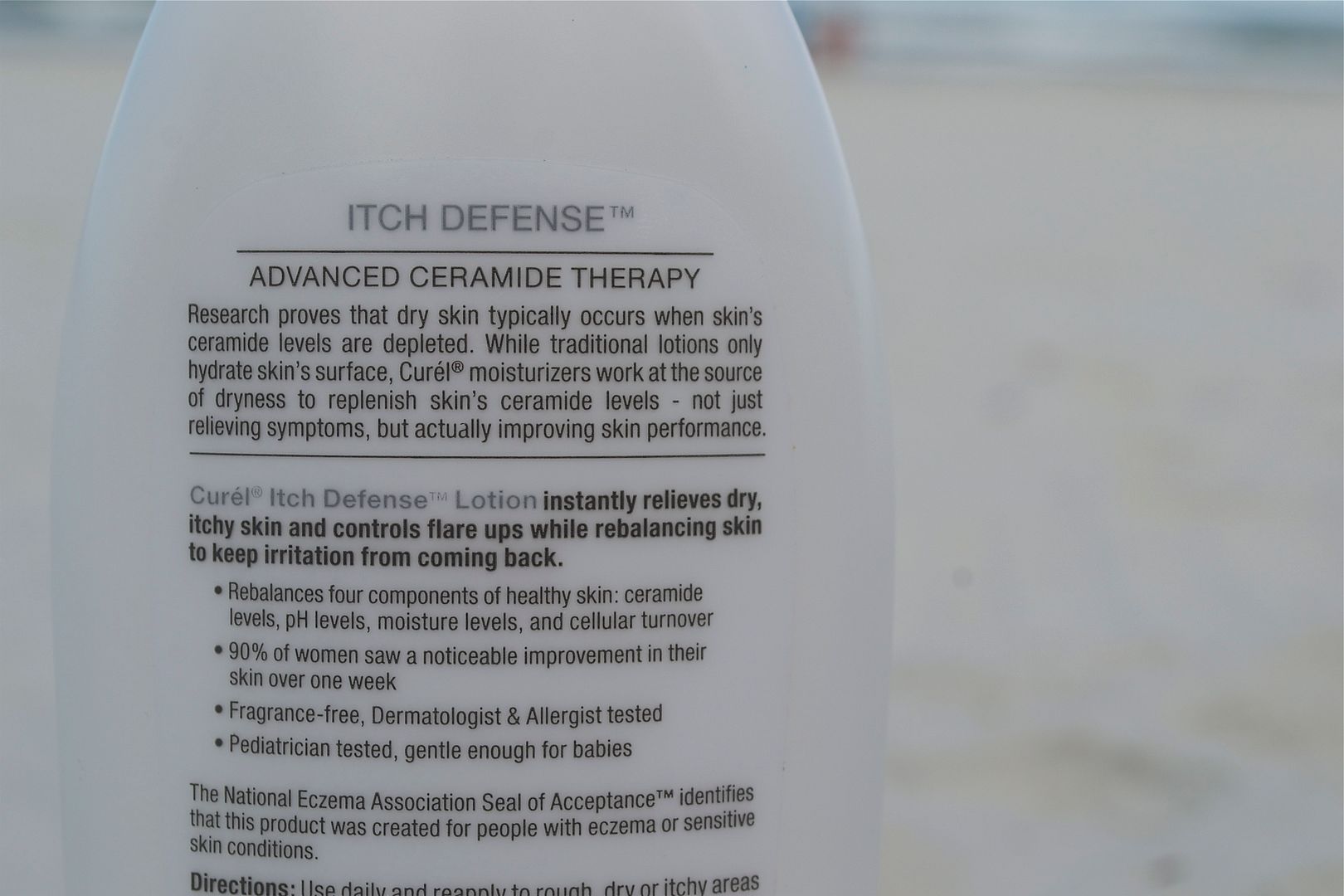 This fragrance-free lotion has managed to keep the itches and flaky skin that is mine at bay. How this is even possible is beyond me! I've used dermatologist-recommended products that didn't work. Itch Defense has been so dynamic that I've even overlooked the ingredients list.

Again, the lotion snob that is me is careful about what she puts on her skin and while I usually like to go for paraben-free products, I have found so much relief with Itch Defense that I really don't even care. My experience with many drugstore lotions that promise to alleviate itchy skin is that a lot of them are watery. Not Itch Defense.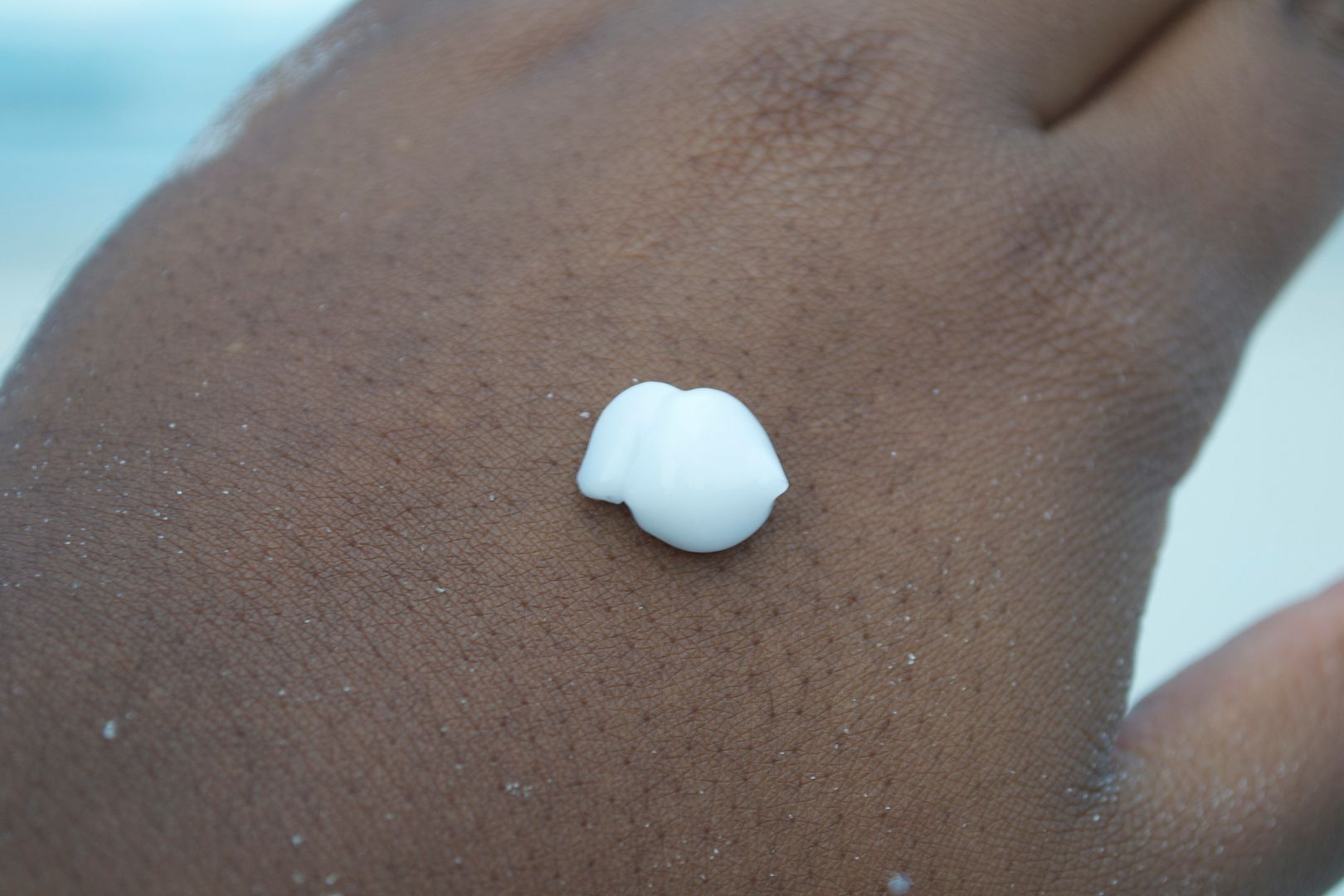 It's a creamy and fluffy lotion that not only feels soothing but lasts throughout the day.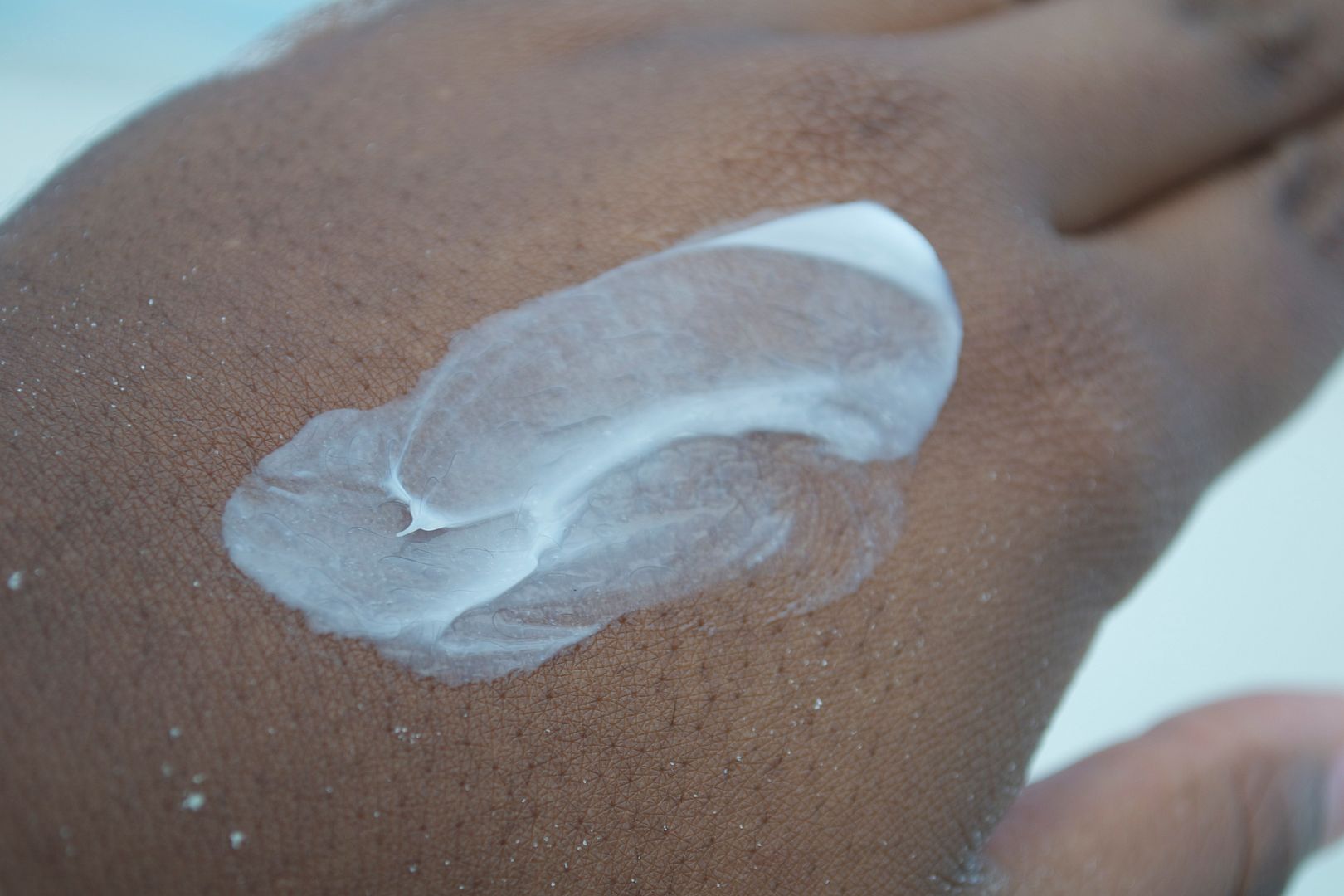 Impressive. Curel's lotions are usually more expensive than most drugstore lotions and this one is no exception. But $7.99 is just a small price for such an amazing and healing lotion. I've already purchased 2 more just to make sure that I don't run out. Yep, it's that serious.
Where are my eczema suffers? Have you tried any lotions from Curel?