Sooooo I used to obsessed with Instagram. I'm talkin' I was one of those "can't eat until I snap a pic of my food" kind of Instagram'ers. But something happened and by the start of the summer I was done with photographing every random aspect of my life.
Welllllls, I'm back. And I'm kinda excited about it t00. That happens to me sometimes. I'm either ALL or nothing. In or out. Obsessed or could care less. I'm obsessed again and Instagram'd my first photo in a looooong time. It was this baby…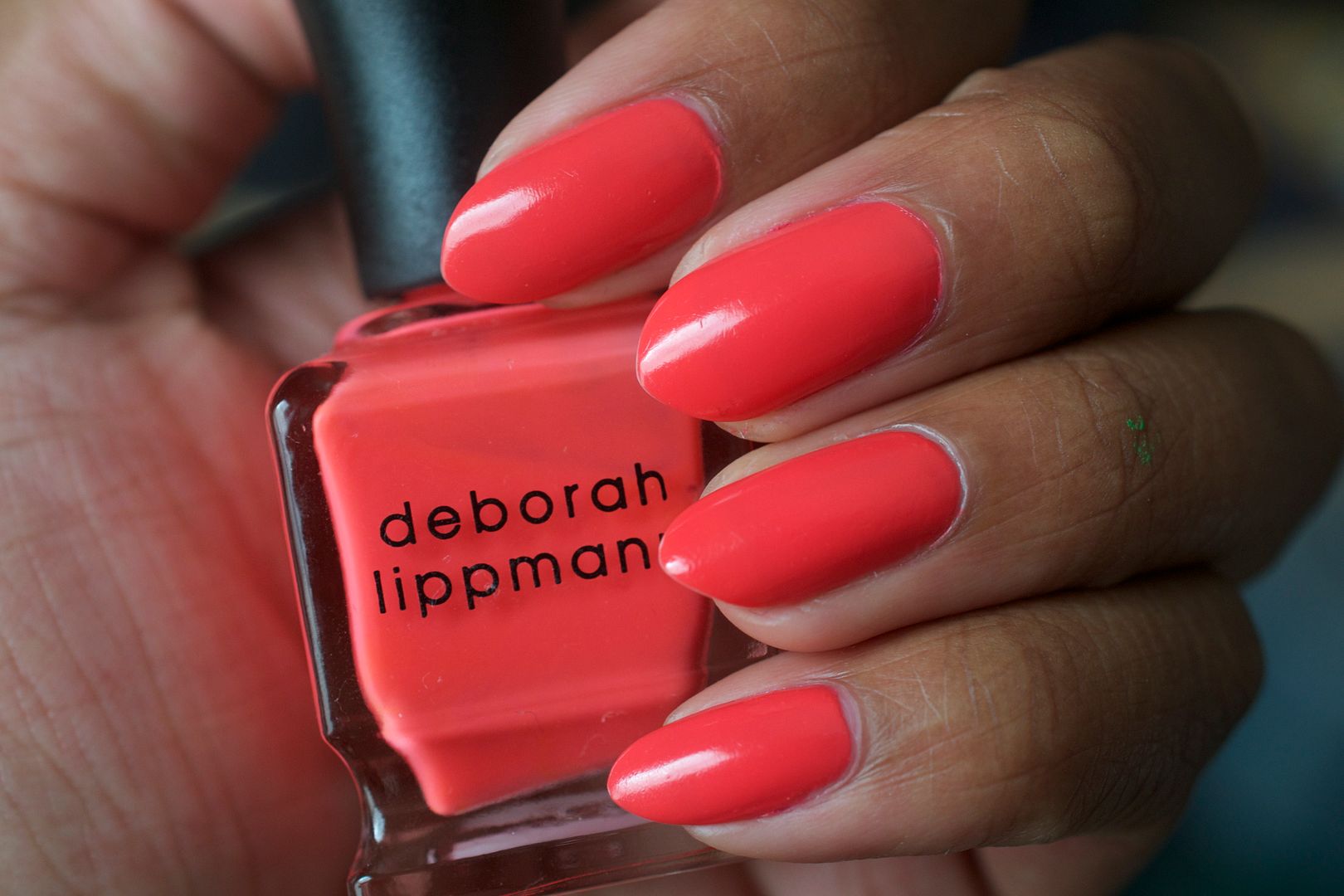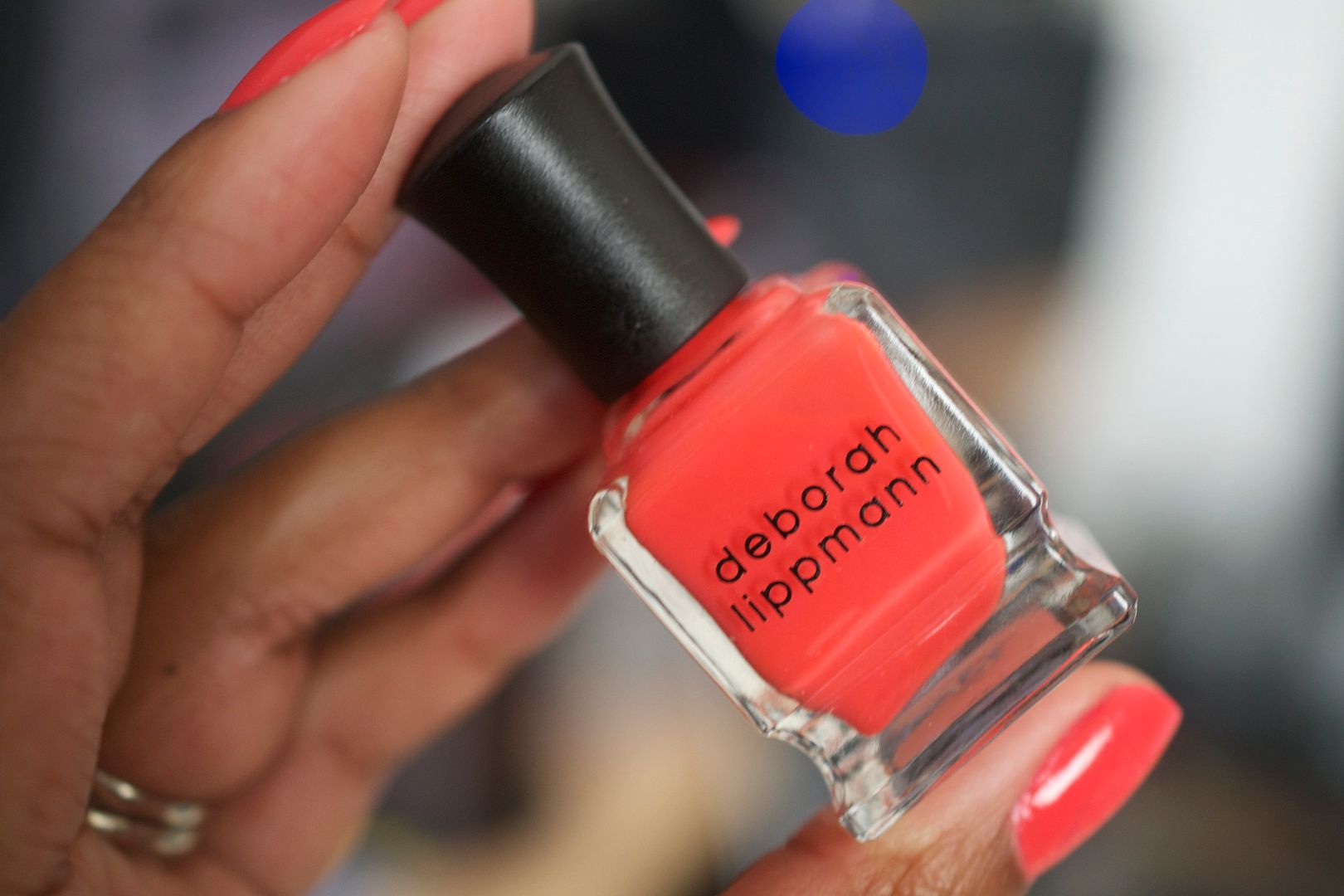 Will you look at that coral? Look at it! Oh, and let's pretend that you don't that green polish smudgey. I've actually reviewed Deborah Lippman's Girls Just Want To Have Fun before and thought it was just okay then. But now – I'm allll over this. I've never been the biggest fan of coral nail polishes but this one WINS.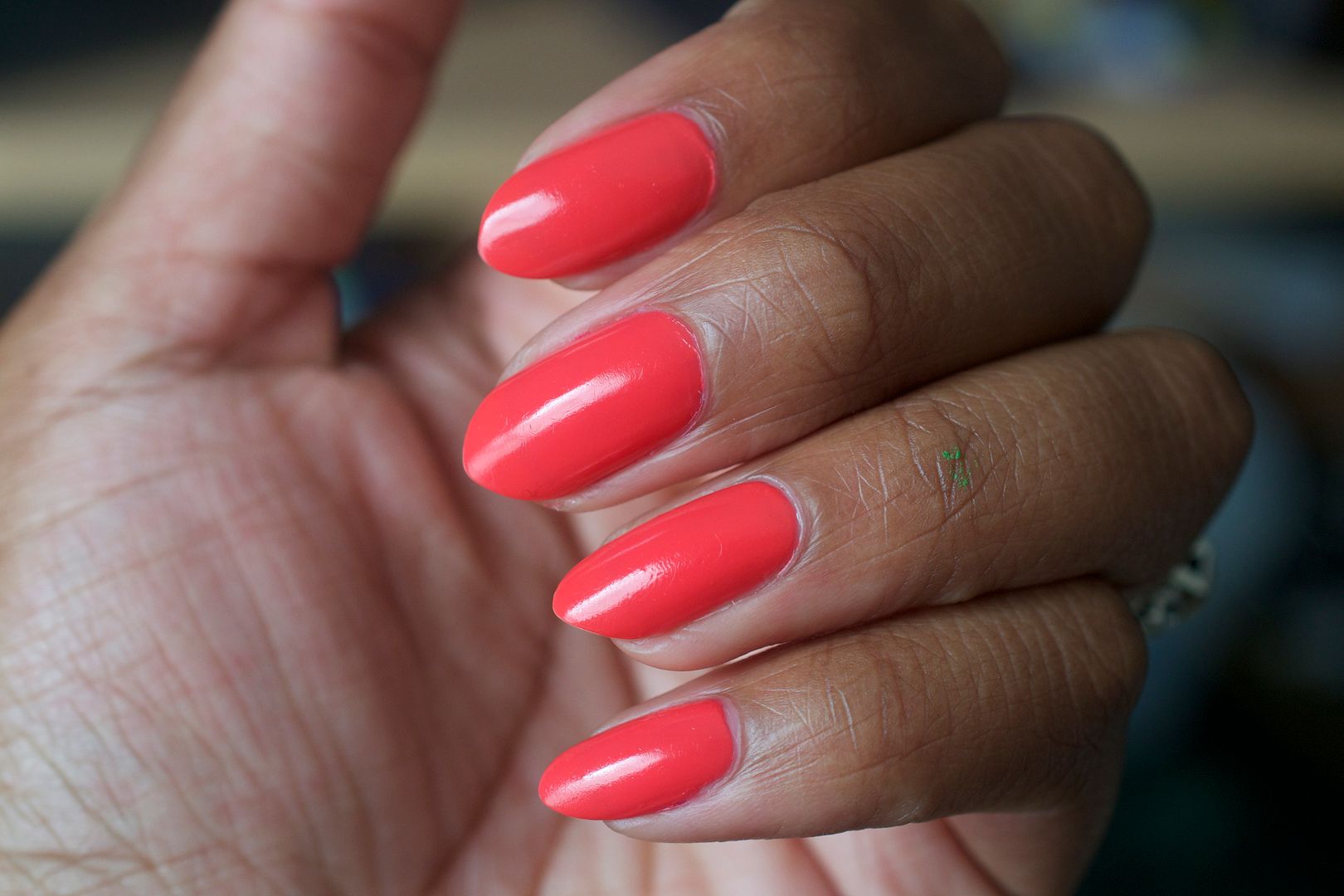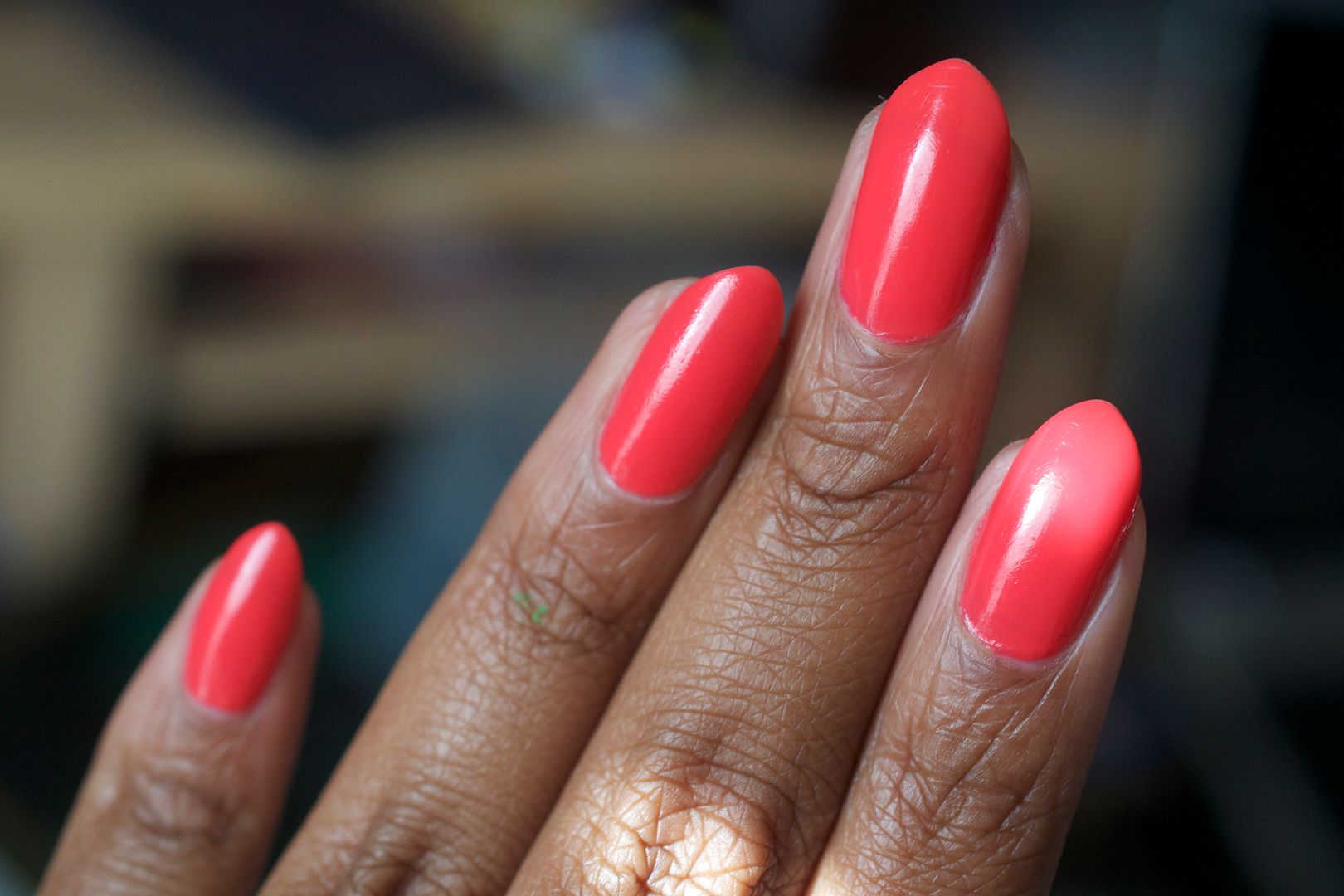 As my nails get longer I've been trying to transition from almond nails to dagger nails. I'm talkin' super pointy and outrageous. The dagger nails tag on Tumblr is totally my inspiration. I am finally starting to appreciate these freaky long nail beds of mine.
RANDOM FACT: Since we moved, I've had to take 90% of my beauty photos in Esposo's studio. His music cave gets this amazing natural light. Plus when he's not looking I can bang on keyboards and strum on the guitar.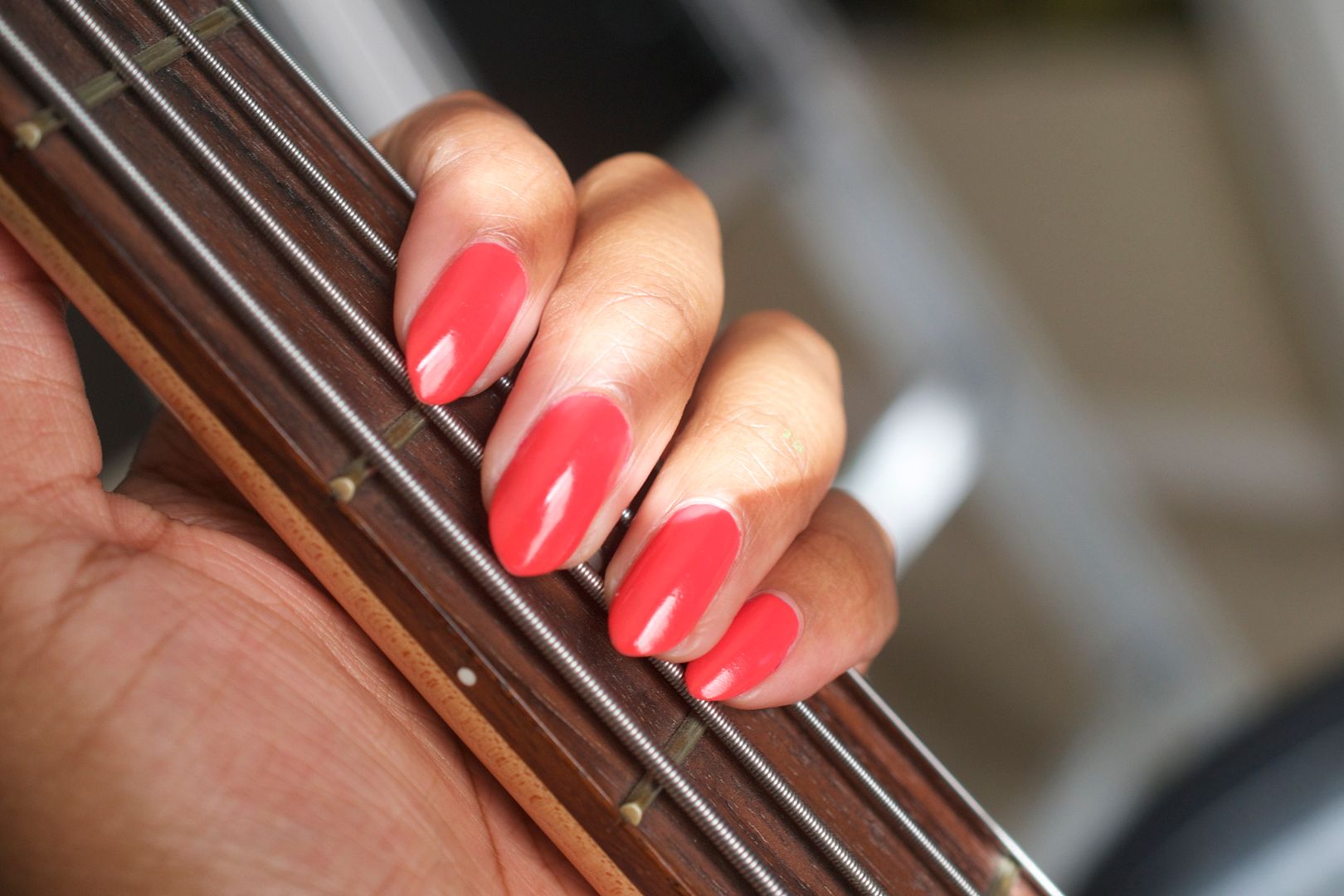 Meanwhile, that beauty cave of mine is dark as night. At 3pm. HAAAA!!!
Have a fabulous weekend, gals. My energy is starting to roll through again and so posts will resume as normal. I know, you're so happy. Teheheeeee!
XOXO