It's been a minute since I've reviewed a higher-end mascara. While I blame my cheap my nature inability to spend a mess load of money on a mascara, I know that in order to have a pretty awesome Mascara Bin, I MUST review all mascaras.
And so here it is, darlings. Dior's newest. And they really tried to impress us with this one. Instead of the mascara vibrating, it rotates.
Oh…and it's $36. Hit the jump to see if it's worth your pretty pennies.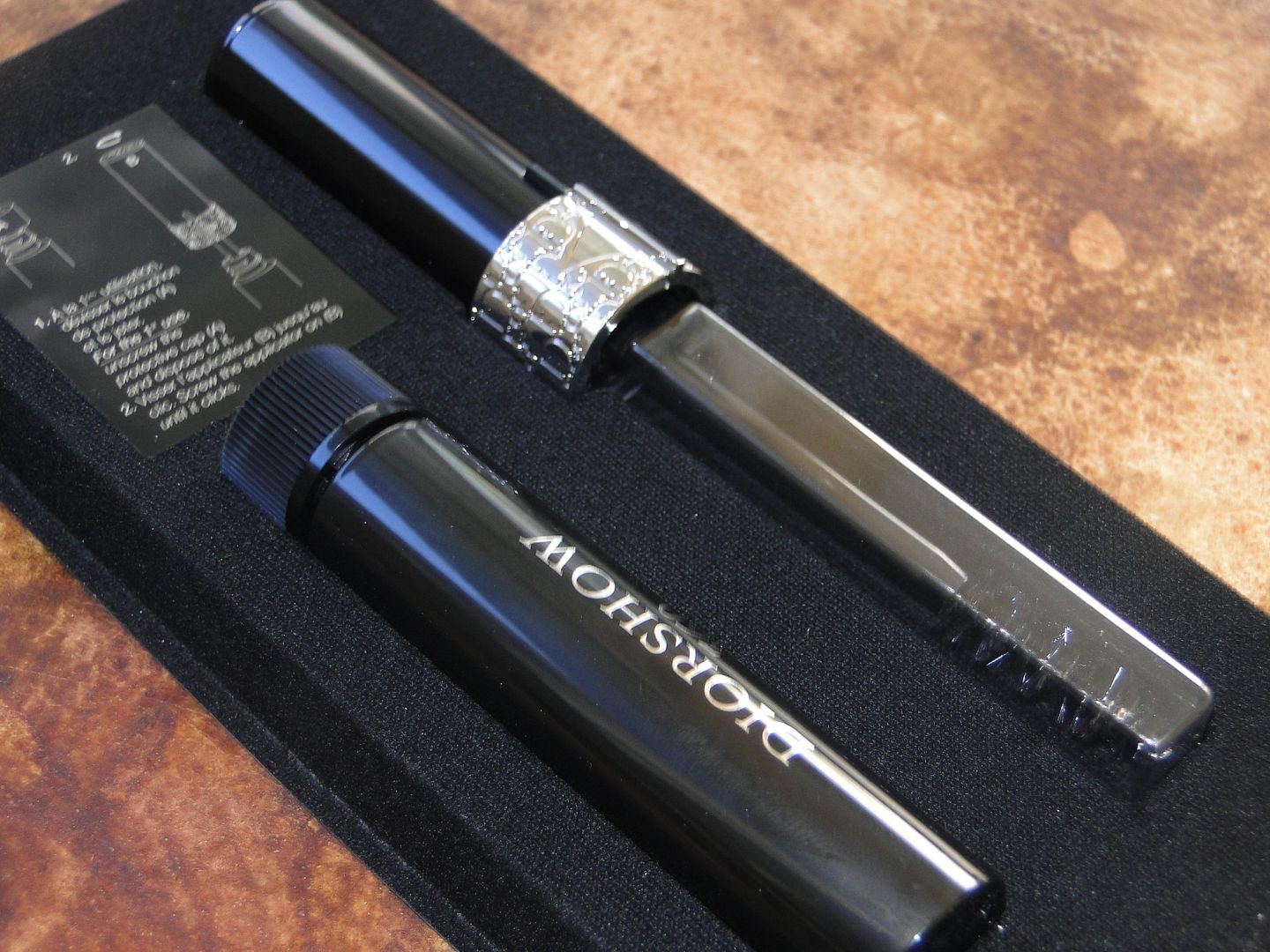 Price: $36
Packaging (brush wand): 2 out of 5
Overall: 2 out of 5
What It Claims: "This professional mascara mimics a makeup artist's application technique for a perfect 360-degree lash-styling effect. Featuring a patented double-helix brush with extra-smooth fibers and a sculptable wax formula, this mascara features a spinning brush that rotates in both directions to adapt to every need, whether you're left- or right-handed or you want to pump up upper or lower lashes." (Sephora)
The Truth: I did not like spending this much money on a mascara.
What I Loved About It: It is definitely one of the most innovative mascaras I've reviewed. While everyone else is vibrating, Dior is rotating. That's pretty cool.
What I Didn't Like: It was way too clumpy. Then again, I thought the same thing about the original DiorShow. The formula is entirely too thick.
Overall: I'm not even gonna lie, y'all…I've never been a fan of the cult favorite mascara, DiorShow. I took my dear ole' time reviewing it and when I did, I was disappointed. And DiorShow 360 has disappointed me as well. Let's tackle the wand first.
I had high hopes for the wand until I coated it with mascara. There are hardly enough bristles to breeze through the lashes. What's up with that? I still managed to apply it but it was a struggle.
And then there's the formula. Why in the world is it so thick? I get that this is a volumizing mascara and so a thicker formula is needed, but come on, Dior. This is just downright unpleasant to use. Feel like separating your lashes? Don't even think about it. If you manage to apply a second coat, you'll have a tough time getting through each and every lash before it starts to clump.
Bare Lashes
Lashes with 2 Coats of mascara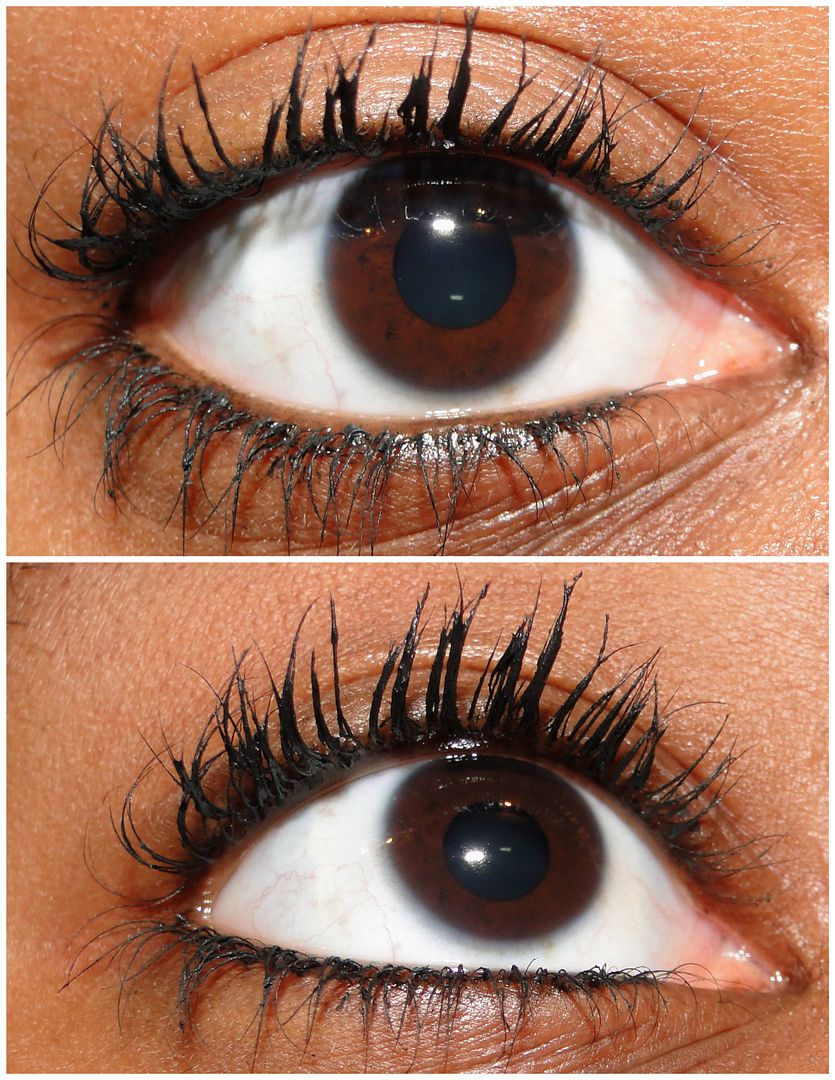 I really wish the mascara did better because I love how dark and lush it looks on my lashes.

Funny how va-va-voom it looks up close but from a distance…meh. And as far as the rotating, I don't think it made much of a difference with the overall appearance of my lashes. It's easy to turn on though.
Flipping it to the right makes it go clockwise and flipping it to the left makes it go counter-clockwise. It rotates slowly and noise-less but I don't feel it helped with the volumizing bit.
I guess I'm just not a fan of DiorShow mascaras. I think they are overpriced and you just don't get your money's worth. And for $36, I want lashes from here to Oahu. Ya feel me? Sorry Dior. No me gusta. Get additional information about this mascara over at Sephora.com.
Do I recommend it?: Nope. Unless of course you are already a huge DiorShow mascara fan. And even then, I suggest waiting for a Sephora sale or discount code before you scoop it up.
Whatcha think? Have you tried this mascara yet?