So the very first TMI Tuesday was all about something us gals know too much about. Our menstrual cycles. In that post, I talked about my desire to be greener and dump the hassle that was sanitary napkins and tampons. Instead, I said I was going to use a menstrual cup. Time for The Diva Cup review!
After that post (which was almost 2 months ago), I was anxious for my cycle to come so I could give the menstrual cup a whirl. Mind you, I am NEVER anxious for my period to come. For me, my period's arrival means cramps from hell, lethargy, the desire to stuff my face and tummy hurtin' gas. I have to endure all of this while keeping a smile on my face at work and during meetings. It's the worst. Sanitary napkins didn't make it any better because I always felt…gross and unclean. I changed them far too often and when I couldn't, I felt….even grosser. I am happy to say that the Diva Cup has SO made my period 10x more bearable.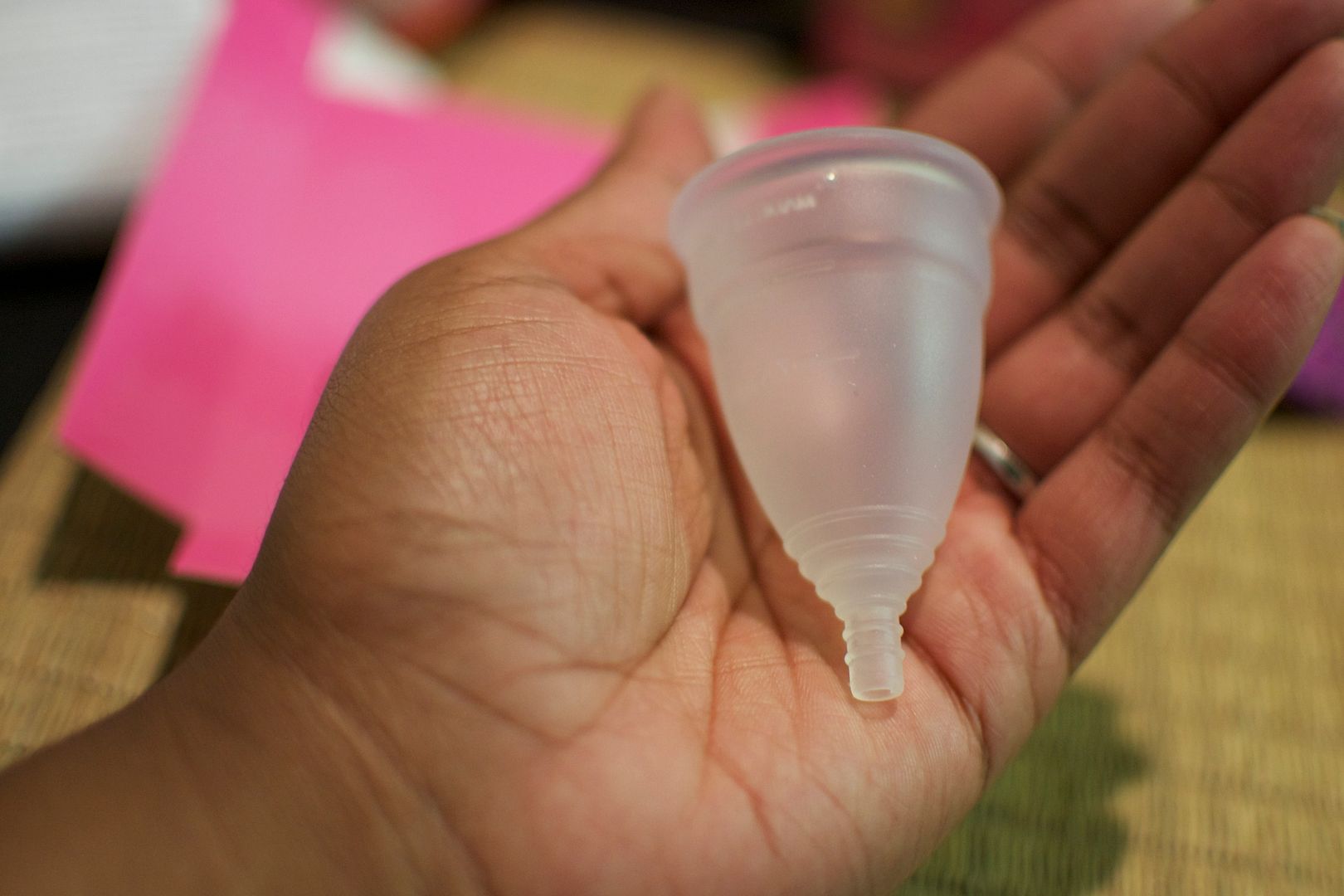 WARNING: I'm going to do an in-depth description and review of the Diva Cup. If you are squeamish about period talk, discussion of the lady anatomy or blood, you may want to leave this post.
If you're a gangsta and still hangin' with me, pat yourself on the back. I'm going to do this review in a Q&A format for easier viewing.
How does the Diva Cup work?
Here's how….the cup creates a seal with the walls of your vagina and catches your flow. The Diva Cup is made of high quality silicone. It does not contain chlorine, dyes, colorings or additives. It is also scent-free. Give me a side eye if you want, but let's face it….sometimes being on the rag can be smelly. Not the case with the Diva Cup.
Is it difficult to insert the Diva Cup?
Not one bit but there is a learning curve. You may not figure it out the first time. Or the second time. It may take months before you get into a rhythm. I suggest getting a feel for down there. Yes, literally. Your fingers will need to go inside of your vagina. You have to be very comfortable with your body to do this. Don't beat yourself up if this isn't easy. Stay relaxed and be patient with yourself.
Is inserting the Diva Cup painful?
No. If it's painful, that means you have inserted it incorrectly. I find inserting tampons far more painful and uncomfortable than inserting a menstrual cup. If at any time, you find inserting or removing the cup to be painful, STOP and try again. If it continues to be painful, you should discontinue use and speak with your doctor.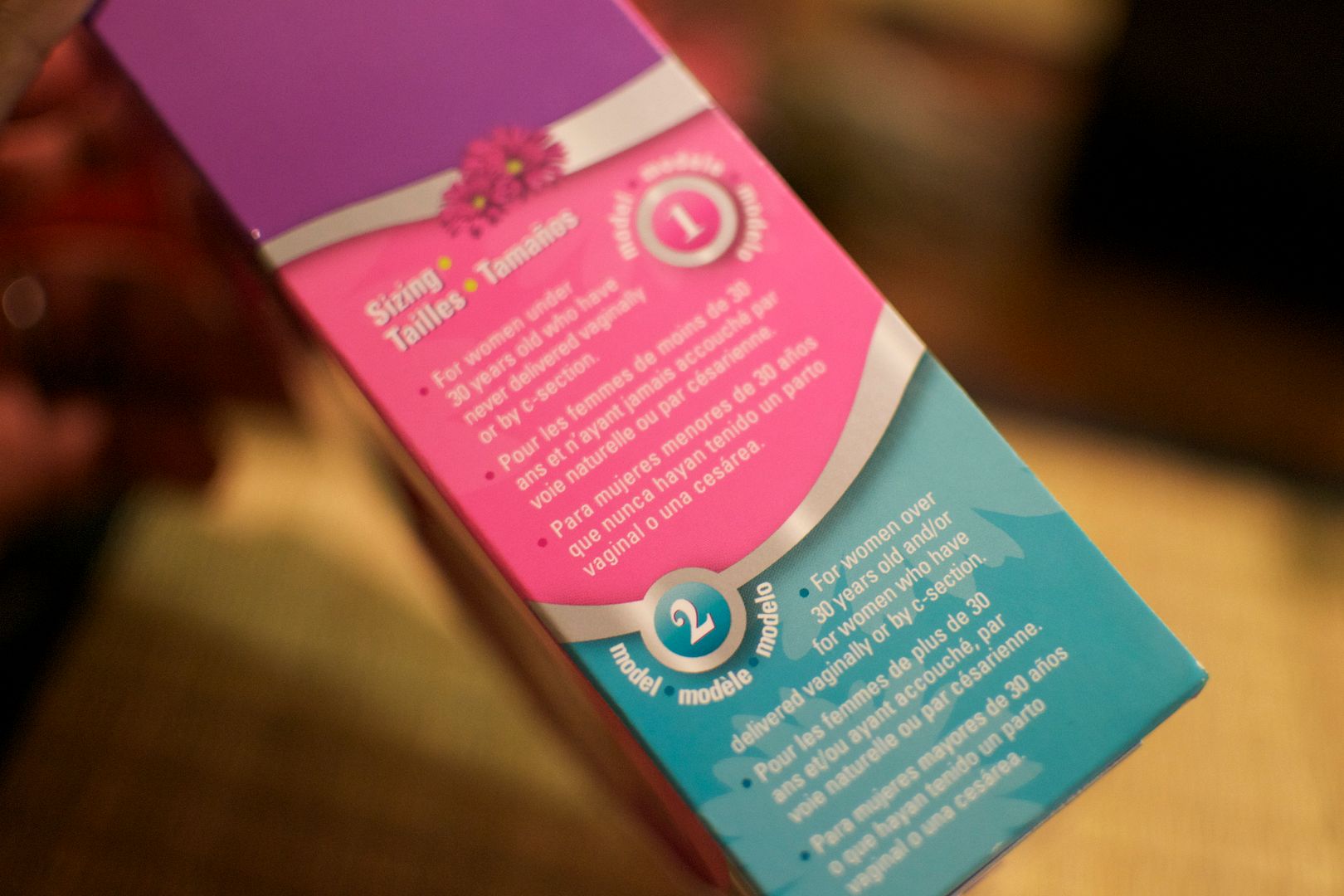 What about leaking?
My first time wearing the Diva Cup was rough. This is mainly because I didn't trust it or my body. Before test driving a menstrual cup, understand your flow. Are you heavy the first few days? Do you have clots? Do you tend to leak at night? Getting an understanding of your period prior to wearing the Diva Cup can REALLY help you out. The one time I leaked was at night and that was because I inserted the cup incorrectly. It felt funny after I put it in and I was too lazy to re-do it. A midnight run to the bathroom left me with Shark Week-type panties. You gals know what I'm talkin' about. It wasn't pretty. So yes, the Diva Cup WILL leak if it doesn't have a snug fit. I highly recommend wearing a pad the first few times you wear the cup. Just in case…
My period is really really heavy. Will the Diva Cup hold my flow?
I consider my period to be heavy for the first few days and don't have any problems with leaking. On the first day of my period, I change the Diva Cup more often whereas when I'm getting closer to my period ending, I only have to change it twice a day. So yes, the Diva Cup WILL hold your flow. Just be sure to check it regularly.
How is removal? It seems nasty…
A lot of women may freak out at the sight of their menstrual blood in a cup. Quite frankly, it doesn't bother me. If anything, I find it fascinating. I know. I'm weird. The removal is actually easier than you think. Grabbing the bottom of it and gently squeezing it can relieve the Diva Cup's suction. From there, you pull down and gently tilt the Diva Cup's bottom toward the ground. Discard, rinse and reuse! I will say this…removal can be challenging in public restrooms. Before I go in the restroom, I grab a few paper towels with me. I usually carry a bottle of water to rinse the cup in the toilet. I pat it dry with the paper towels and re-insert. Keep in mind that the outside of the cup does NOT have menstrual flow on it. You shouldn't get blood on your fingers at all.
A quick vid I did of the removal…
Do you clean it daily? And how long can you wear it?
It is recommended to wear the cup for no more than 12 hours at a time. Obviously, if you have a heavy flow, you'll want to check it more often. The first few days I wore the Diva Cup, I checked it every 2 hours or so. Just out of sheer paranoia. At the end of each day and before bed, I wash my cup with soap, rinse and re-insert. There is a Diva Wash you can purchase but I've found my unscented homemade soap works just fine.
How can you not feel it? I just don't get that…
Seriously. You DON'T feel it. The Diva Cup is not recommended to stay in for more than 12 hours but because it's so comfortable, I have accidentally forgotten that it was in. No more having to feel that "gushing" feeling when wearing a pad. I can wear thongs, sleep through the night, work out with ease and soak in bath water without fear of creating pools of blood. Okay ,that sounds gross, but come on…I know we've all been there before.
I'm a teenager. Should I try the Diva Cup?
I'm in my 30's and I can honestly say that if the Diva Cup was presented to me as a teen, I would not have given it a chance. Then again, I was a teen afraid of tampons. That said, I recommend teenagers consult with their mothers, sisters, aunts or doctors before making a decision.
How much is the Diva Cup? What comes with it and where can I get it from?
I scooped up my cup from a health food store here in Orlando. I have also seen it at Whole Foods and on Amazon. I got mine for $28. Pricey? Yes. But it's the best investment I've made in quite some time. Did I mention that the Diva Cup can last for years? Years, ladies. Years. Meanwhile, those bloody pads and tampons go straight to clogging up landfills. The Diva Cup comes in a girly box with the cup itself, a nice carrying bag and a DIVA pin. There are also plenty of instructions.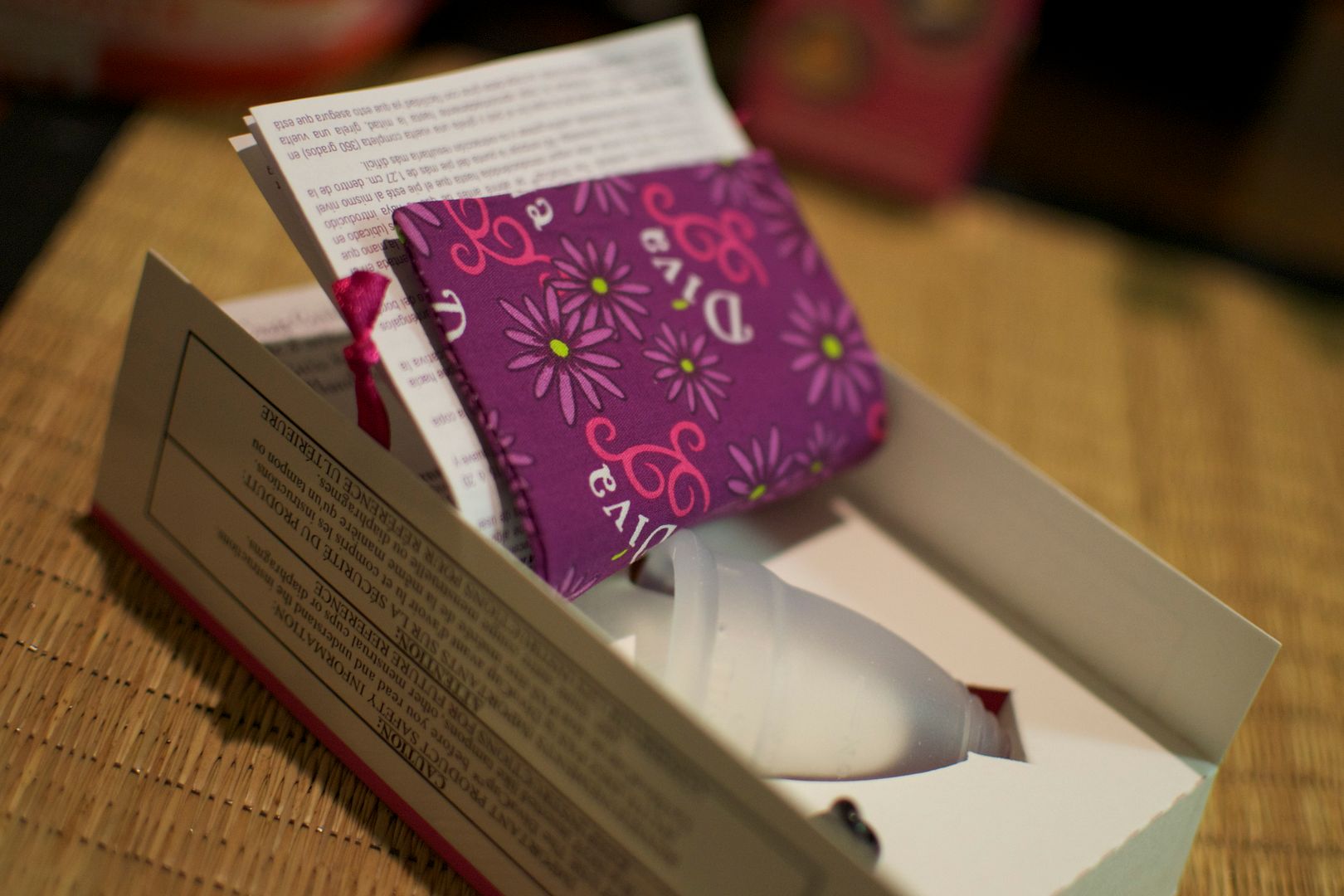 There are 2 kinds of Diva Cups. How do I know which one is for me?
There is Model 1 for women under 30 and Model 2 for women over 30 OR who have had children. (Edit – I purchased this before having children and even after a vaginal childbirth, I am able to continue using Model 1)
How do I clean and store the Diva Cup until my next period?
When your cycle is over, it is recommended to boil your Diva Cup for 5 minutes. Obviously, you'll want to designate a pot just for this. Afterwards, put it in its pouch and leave it somewhere dark and cool until it's time to reuse. I leave mine in my panty drawer.
In conclusion…
The learning curve for the Diva Cup can be challenging but it's soooo worth it. I wish that all women would give menstrual cups a try, but I know they won't. There are way too many "factors" that can turn many gals away. There's the price and the fact that you have to reach inside your vagina to insert it. The removal is also a bit intimidating. Truthfully, I would pay $100 for this menstrual cup. It has given me a level of confidence that I didn't even know existed during my period. No more having to run out and get pads because I've run out. Everything about the Diva Cup is wonderful. If you still aren't convinced, check the reviews online. Just about everyone that uses the Diva Cup loves it. .
Pro's:
-Catches WAY more flow than the average tampon and pad.
-Doesn't disturb the body's pH balance the way a tampon does.
-Doesn't stink the way a pad can.
-Antibacterial and reusable which means no contributing to the landfills..
-Long lasting. Some Diva Cup users have had theirs for close to a decade.
-Comfortable for active ladies. I've played soccer, done yoga and ran with my Diva Cup with zero problems.
-Helps you monitor your menstrual flow. This may be important for women who need to keep a closer look at their cycles every month.
Con's:
-A costly investment (although you do see a return in that investment in a good 7-8 months).
-Can be challenging to use the first few times.
-Takes some time figuring out how to use it in public.
What do you think of this Diva Cup review? Think you'd try one or are you sticking to the pads and tampons? The Diva Cup website does an amazing job about answering almost every question under the sun regarding the cup.
Buy!
Diva Cup Diva Cup 1 Pre Childbirth – here
The DivaCup Model 2 Menstrual Cup – here
Have you ever used a menstrual cup?
*Disclosure: Affiliate links are used in this Diva Cup review.