Okay y'all…I usually try to stay somewhat vague in my mascara intros but I'm so excited about this one. And I just can't hide it. This is hands down one of the best mascaras that I've ever tried. In fact, I am so over the moon about it that I could probably end the review with that. But I won't. I know you want more. You deserve more. And so more you get!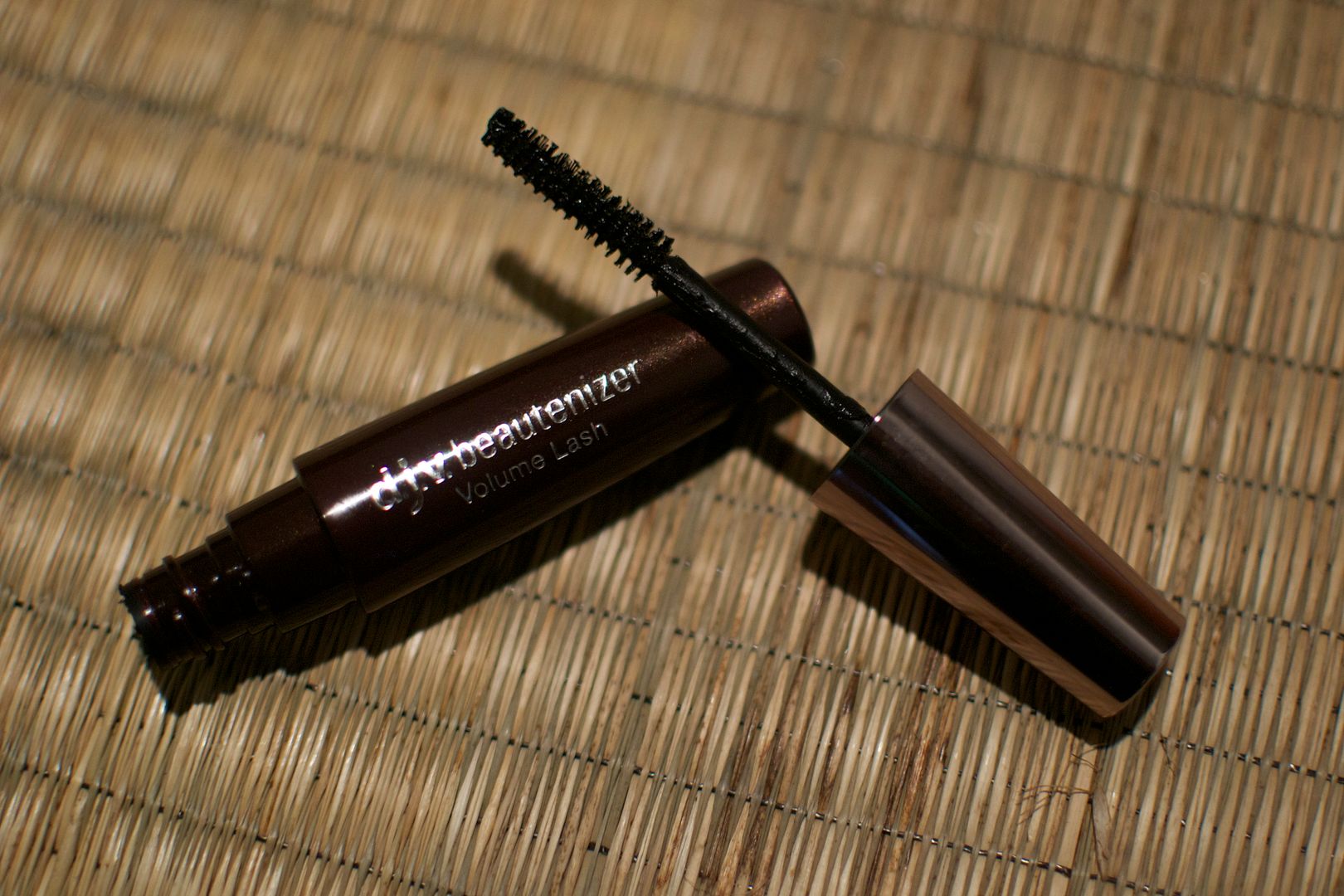 Price: $23.00 from Sephora and Sephora.com
Packaging (brush wand): 4 out of 5
Overall: 5 out of 5
What It Claims: Per Sephora.com
Created by the makers of Fiberwig LX, this innovative film-coating formula encapsulates each lash within a smooth and non-clumping film. Ingredients include conditioning oils with botanical essences and panthenol for added strengthening and moisturizing. Better yet, the smudge-proof formula can be easily removed with warm water.
The Truth: If you don't get any other mascara this year, GET THIS ONE! Yes, the caps were warranted.
What I Loved About It: It gave me an insane amount of volume. And it's paraben free!
What I Didn't Like: It dries quickly so if you goal is to have insane volume, you have to work quickly.
Overall: Oh dear heavens…this is currently the IT mascara for me. One that I will keep recommending for weeks and months to come. Especially to my gals and girls who know no price when it comes to mascara. I say that because beautenizer Volume Lash retails for $24 which can be pretty expensive for a mascara. However, I am positive that if you give this a try, you will be extremely satisfied.
This mascara has many attributes that makes it different from the average mascara. So many that I think making a list would be the best way to put it all out there for you.
-3D Film-Coating Formula
-Each stroke volumizes and dries quickly to prevent clumping
-Volume sculpting brush holds large amount of formula between bristles, which comb through each and every lash
-Mascara includes panthenol, a natural silk extract that helps to nourish and strengthen lashes.
-Removes easily with water without damaging lashes.
Wow, right? Each and every one of those attributes translate to amazing volumized lashes. Does the name and packaging look familiar? Who remembers Imju Fiberwig? I reviewed that mascara some years ago. A new Fiberwig has hit the scenes and I'll be reviewing beautenizer Fiberwig LX soon.
So why should you buy this mascara? Why am I so excited about it? And is it really worth $24?
Simply put…yes. While this mascara does require some technique, if you apply it correctly, you will end up with gorgeous and lush lashes. The key is to NOT let the mascara dry in between coats. I found that two coats was all I needed but if your goal is to go for three, letting the mascara dry will result in clumps. This is tricky because in theory, a lot of us mascara appliers like to apply 1 coat to one eye and another coat on the other and THEN start applying a second coat. Your best bet is to work on one eye at a time.
Even if you aren't a fan of the wiggling method, I found this to be the best way to get maximum results. The wand is pretty groovy.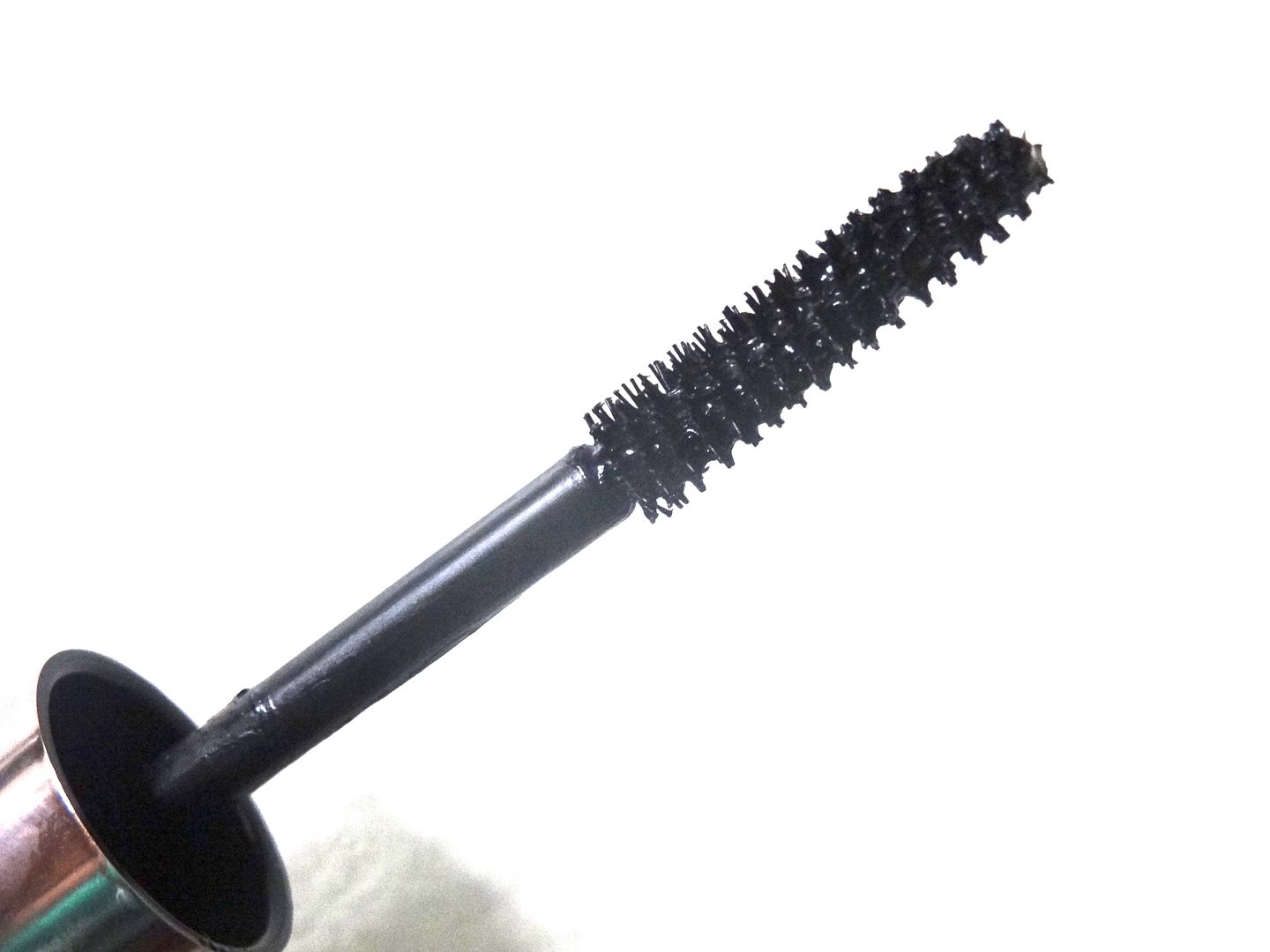 While it doesn't make applying to the inner corners all that easy, it does deposit a good amount of mascara on each lash without overdoing it. Because the mascara has a film-coating formula, once it dries, you don't have to worry about smudging or flaking. Removal is easy peasy in that you simply wet your fingers, gently massage your eye lashes and remove. Not that I like to fall asleep with mascara on, but if I did, this is the one I'd sleep in simply because it won't smudge in the least.
Oh, and the fact that it's paraben-free without synthetic dyes and fragrances makes me love it even more.
Bare Lashes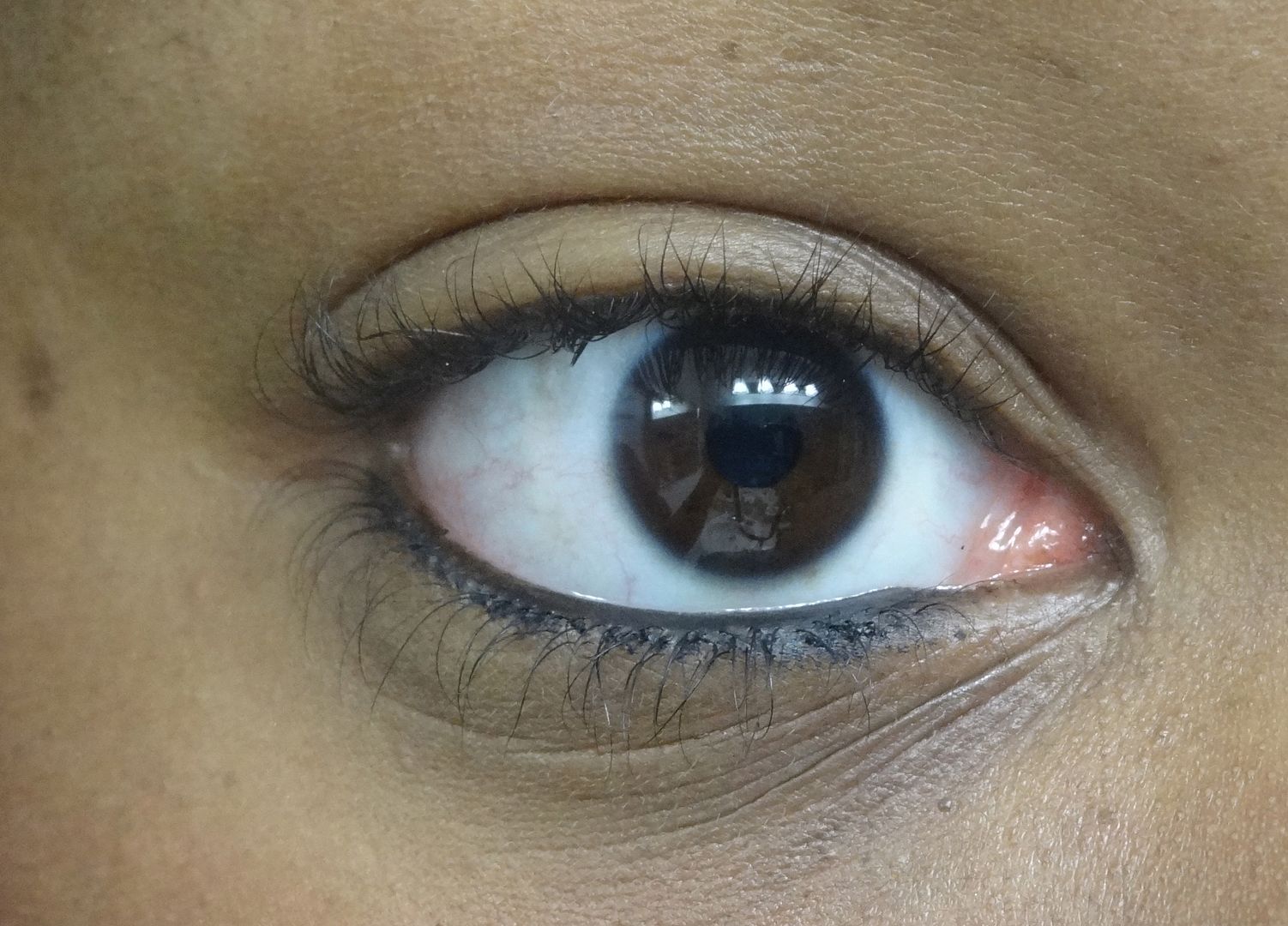 Lashes after 2 coats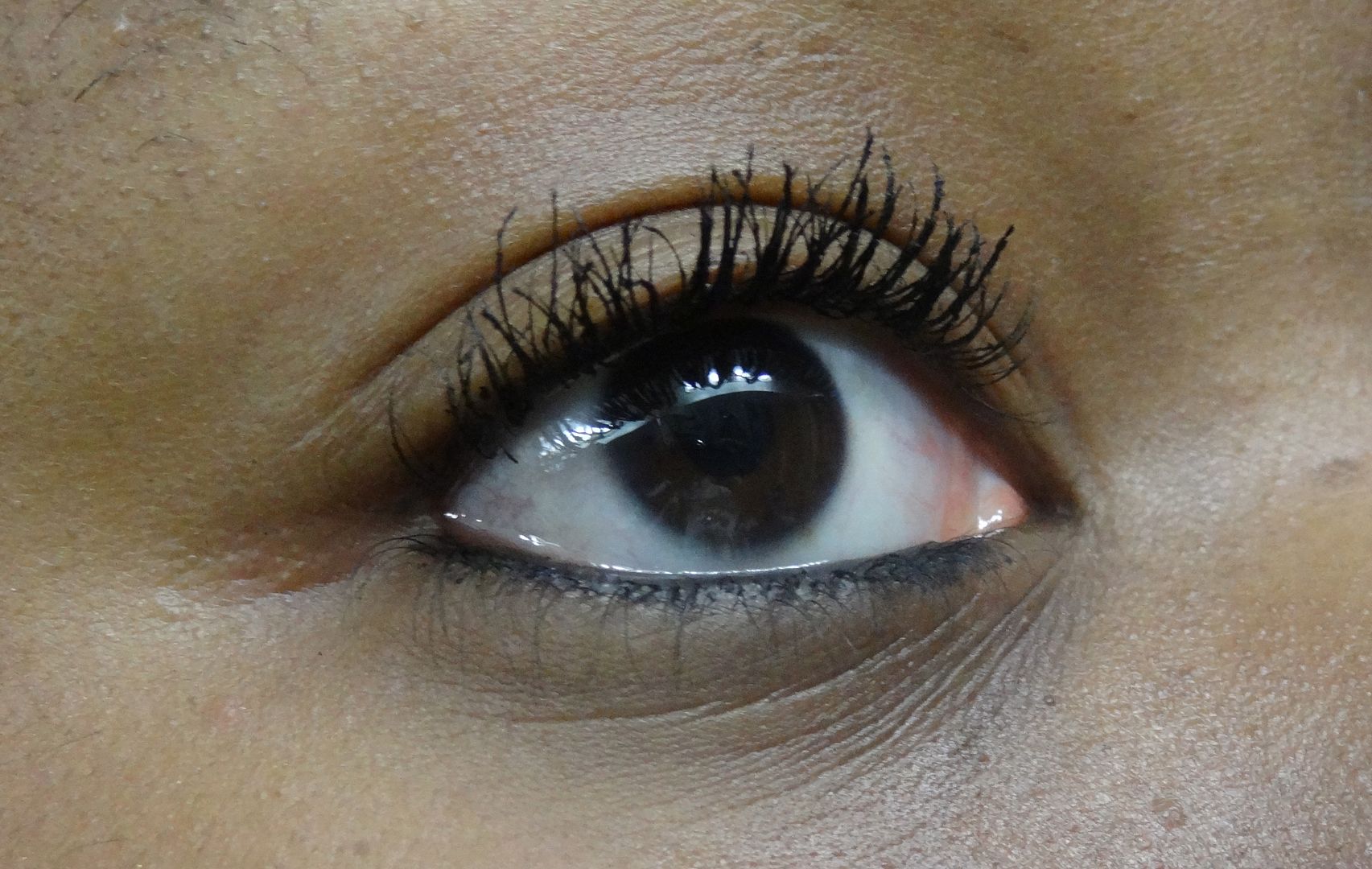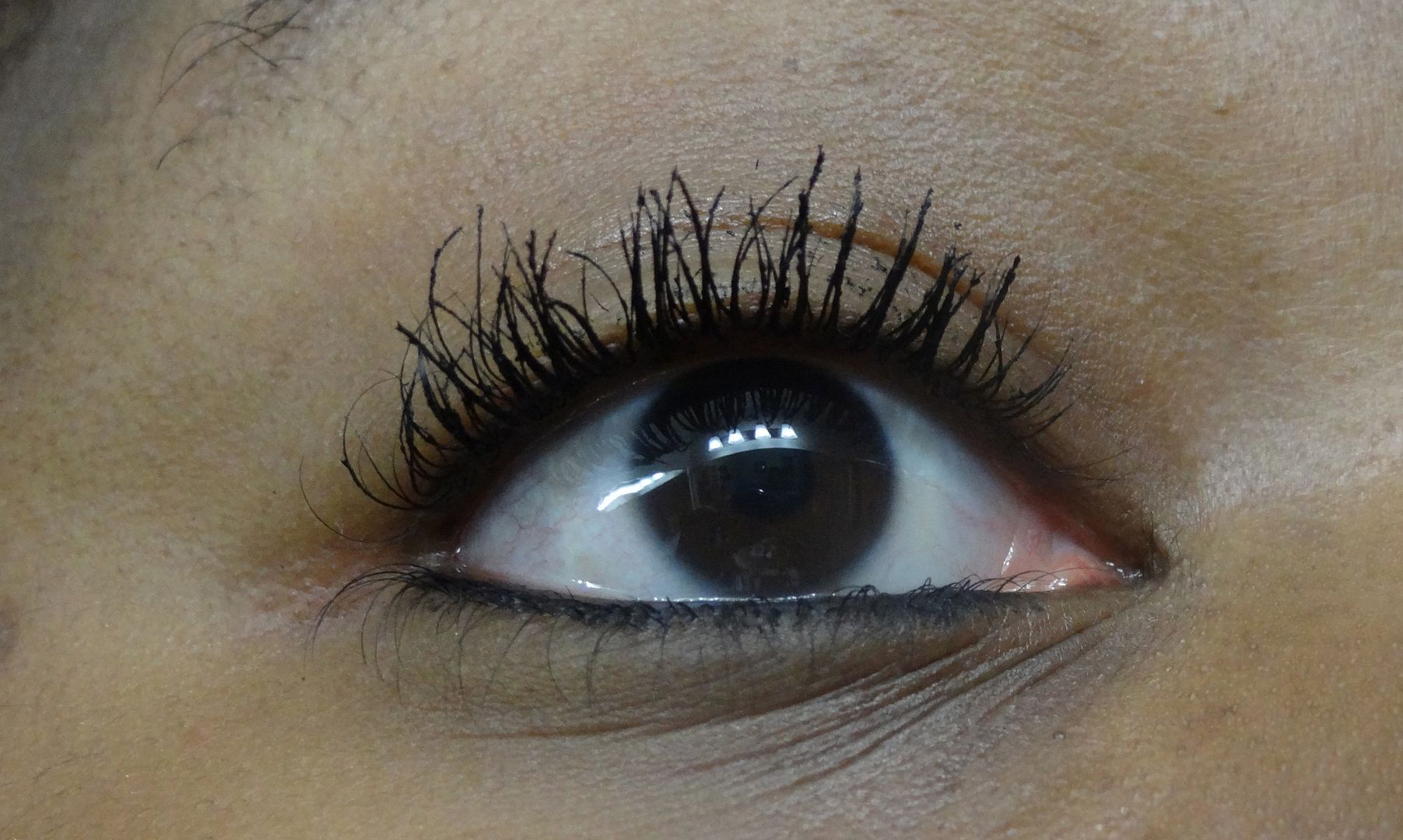 Aaaaand, this is what happens if you apply a first coat and let it dry before you apply a second coat.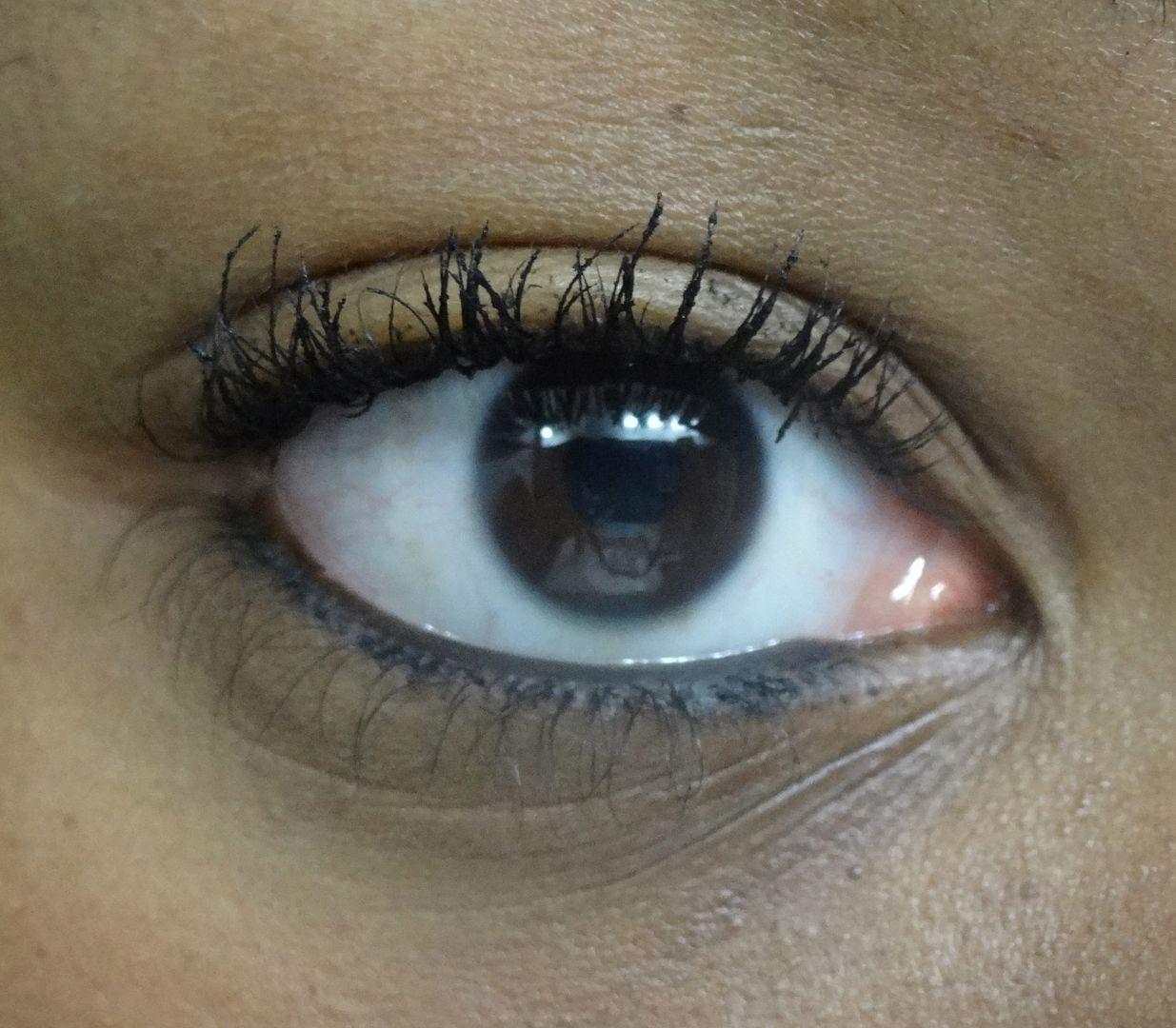 Clumpy Wumpies. We don't want those now do we?
Do I recommend it?: Absolutely. If there is one mascara splurge you make this year, it should be this one.
Have you tried this mascara yet?
What do you think?