I have never been a girl who loves heels. I can't even pretend like I do. I was the lucky one to get the flat feet gene (thanks Dad) and wearing anything outside of flats or tennis shoes results in some kind of pain. Heels especially. But wearing those things are inevitable. I have to rock them to work, church, meetings and fancy functions. But mannnn, I SO want to hug whoever invented these Fast Flats.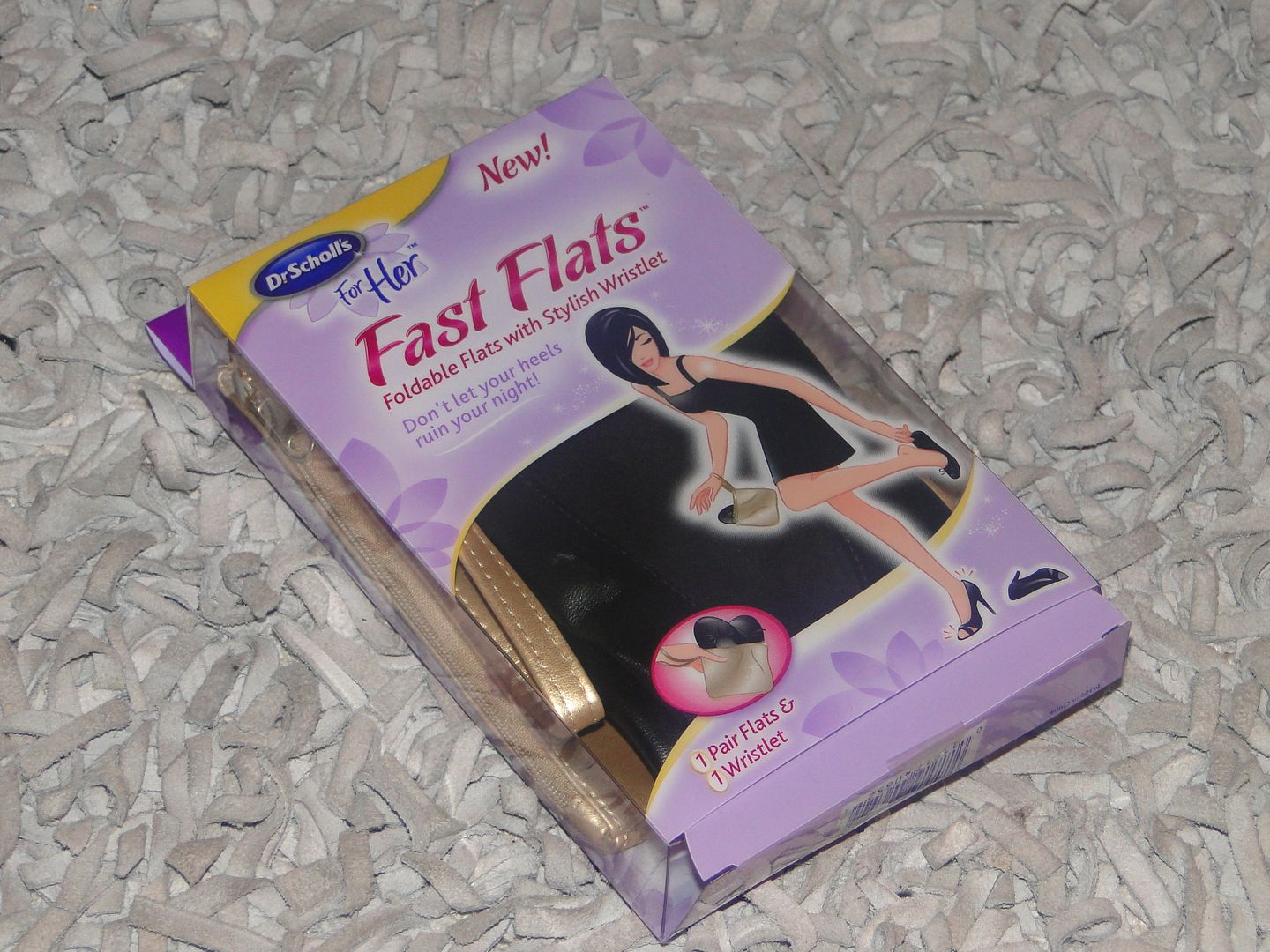 Fold-able flats that can fit in my purse? Oh…yes.
Mama Clumps gave me a pair of these for Christmas and I've been singing them praises ever since. The idea is genius! These shoes fit into a small pouch which is small enough to fit in my purse.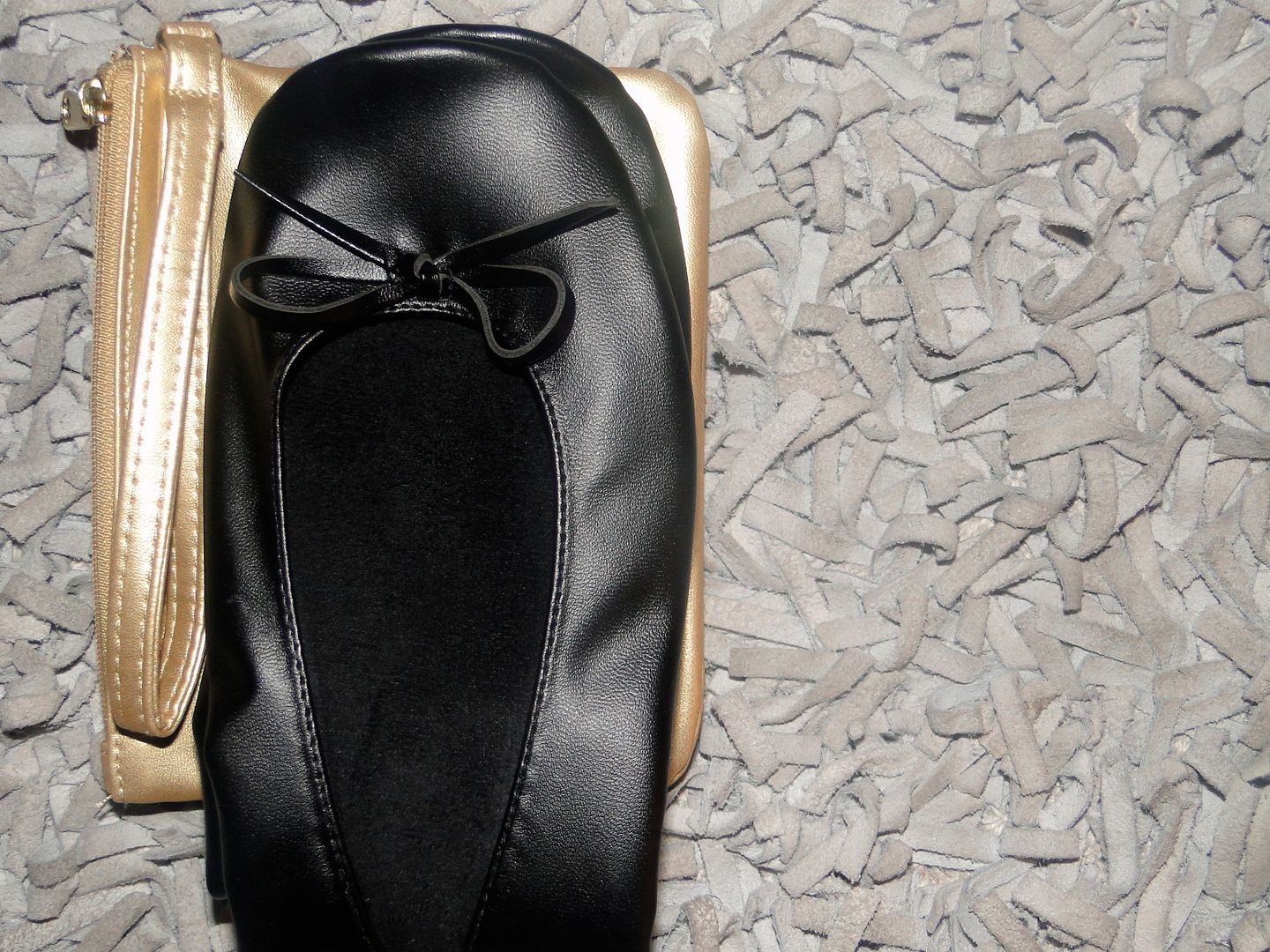 So I can walk IN with heels and walk out with flats. Of course they aren't longwear flats. And you probably don't want to get caught in the rain with them. But they've got a rubber-y bottom making for nice grip while walking on cement. They get the job done. Easy peasy. I do wish the pouch was a little larger. You have to do some kind of tugging to get the shoes to go back in the pouch. They come in three sizes so if you're a woman reppin' size 10 (holla!), I found that these  fit me perfectly. They retail for $9.97 at Wal-Mart.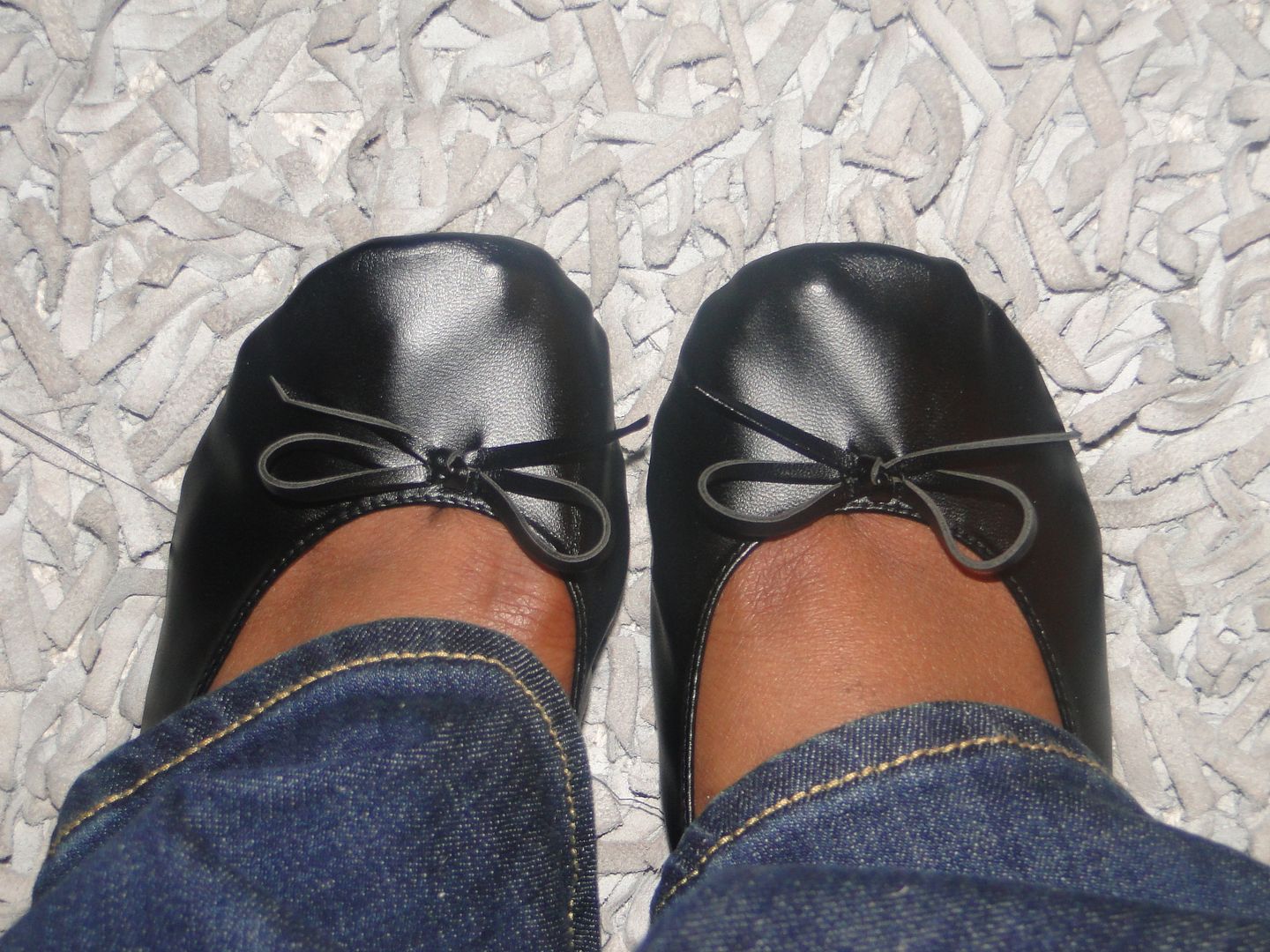 My feet love you, Dr. Scholl's. You da man. Or is Dr. Scholl's a woman? Anyone know? 8)