I'm back with another quick review of one of my favorite brush brands everrrr….EcoTools! I'm still a bit upset at myself for shelling out a crap ton of money on those higher-end brushes back in my makeup newbie days. Someone should have knocked me on my head and told me about EcoTools.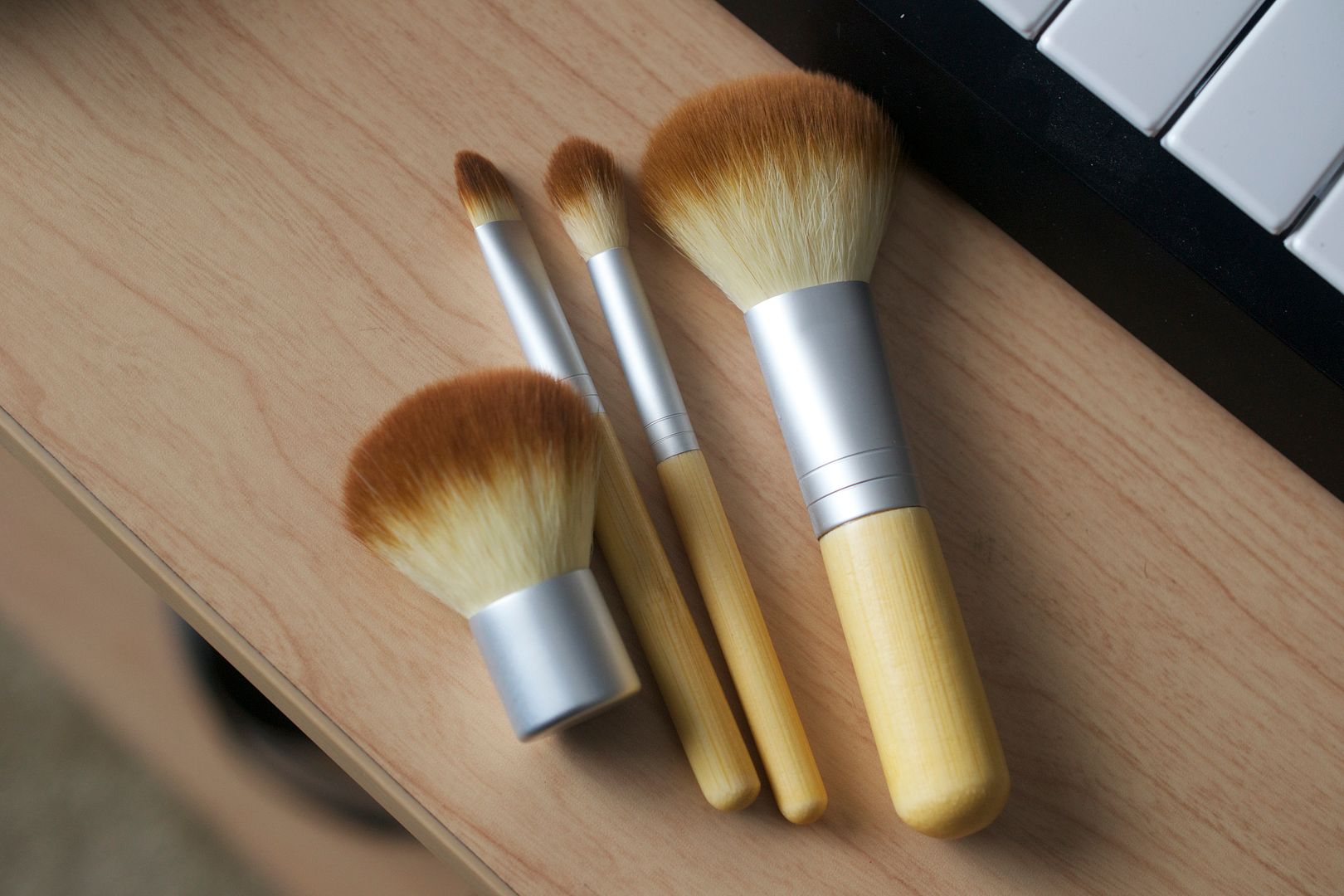 But hey…you live and learn, right? And when you're a beauty blogger, you try to help fellow beauty lovers not make the same expensive mistakes you did. Aaaaand that's why I'll always be bragging about EcoTools. Check out this Bamboo 5 piece brush set…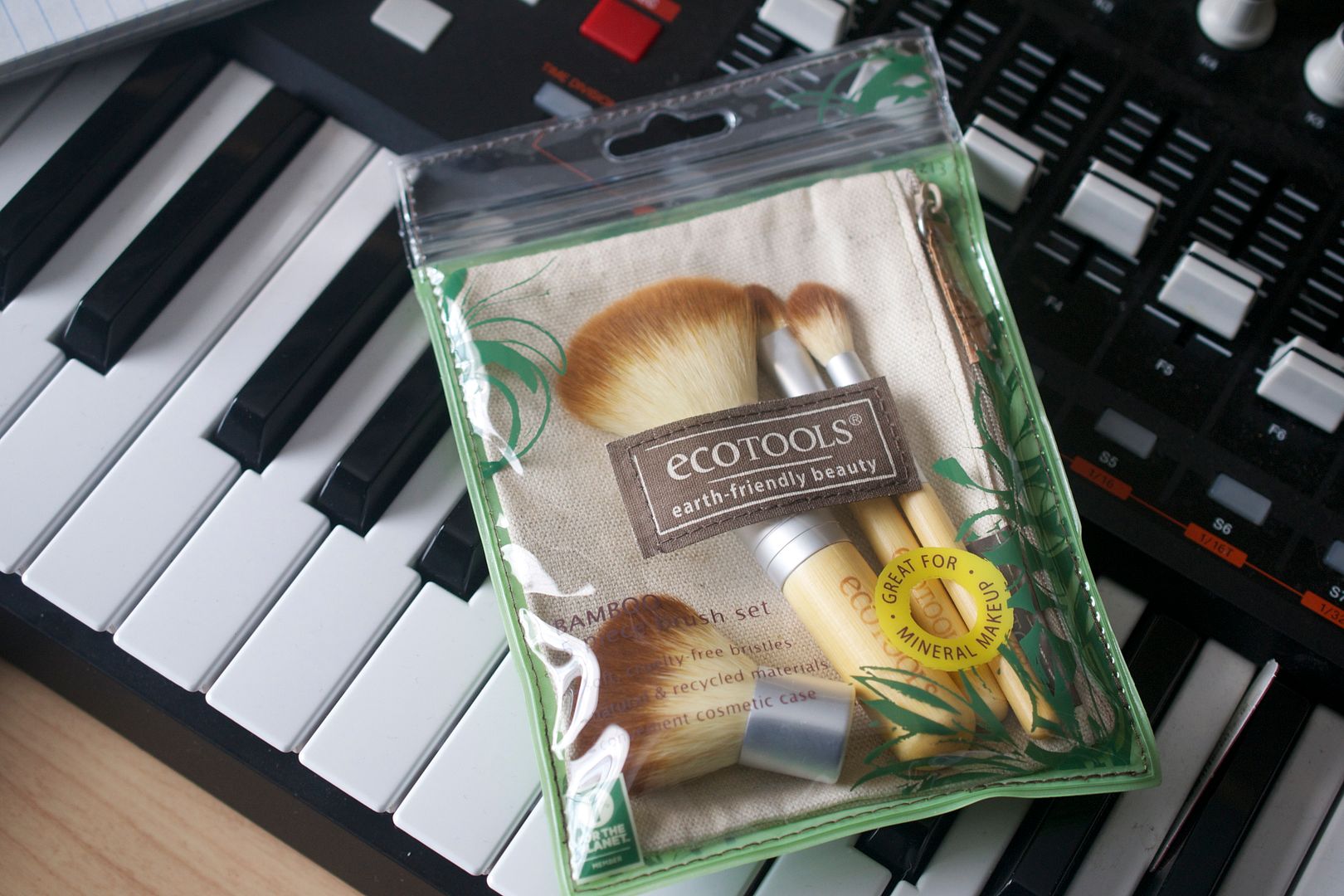 These are some itty bitty babies, uh? While ideal for everyday use, I think these may be a better fit for those wanting to test out EcoTools' products or for travelin' mamas who need brushes that get the job done.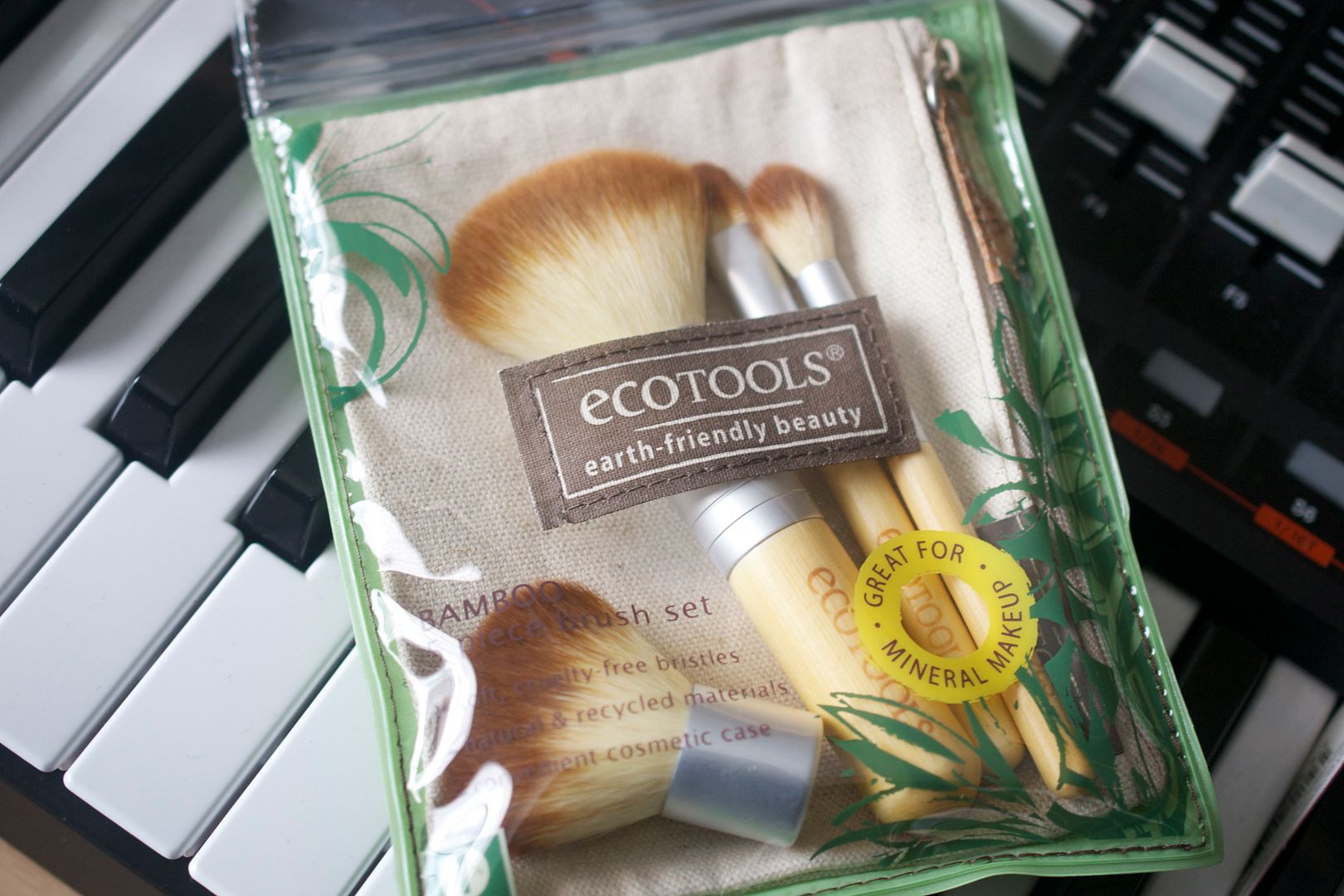 Lé Specs…
-Durable handles of each brush is made from bamboo.
-Cosmetic case is from natural cotton and hemp.
-Brushes are 100% cruelty-free.
-The aluminum on the brushes are recycled aluminum ferrules.
-Affordable at only $9.99.
The cosmetic case is the perfect size. It fits comfortably in the hand which means it's the perfect fit for purses, bookbags and carry-on luggage.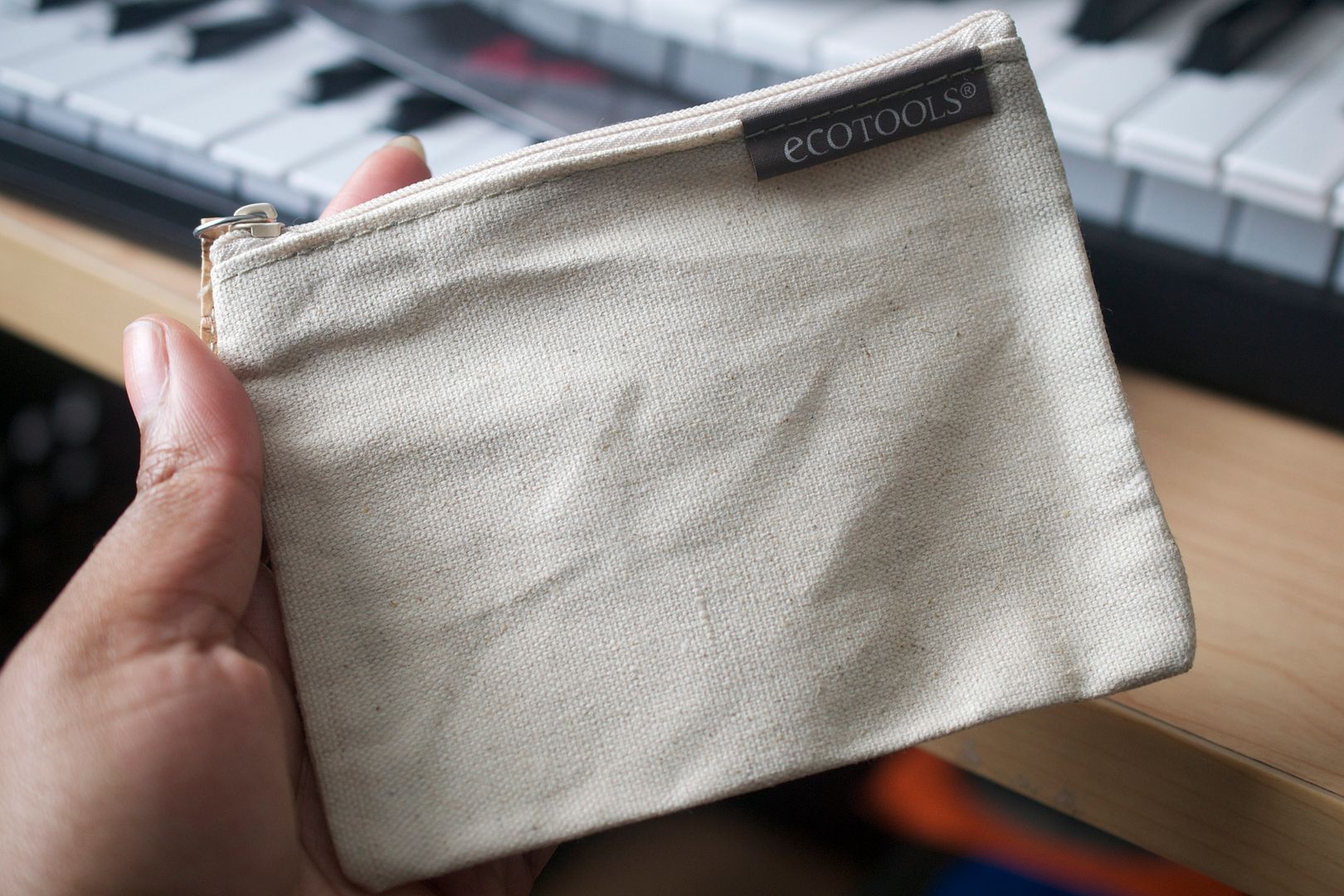 The brushes, despite their small handles, are actually really good at makeup application. I usually carry normal size brushes with me when I travel, but toting these along will definitely save space. And I just love the beautifully etched handles.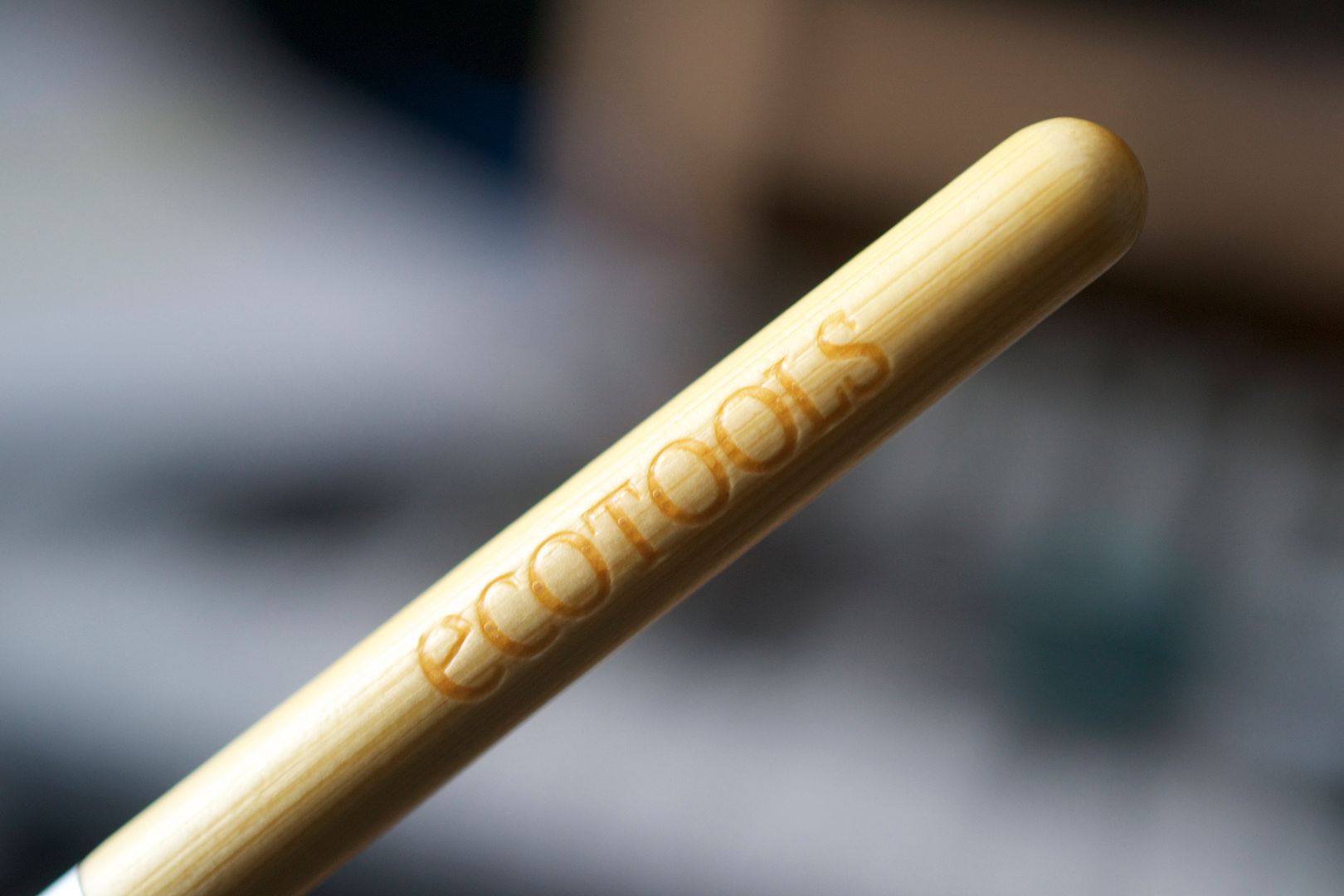 Quick intro of the kids…
Mineral Powder Brush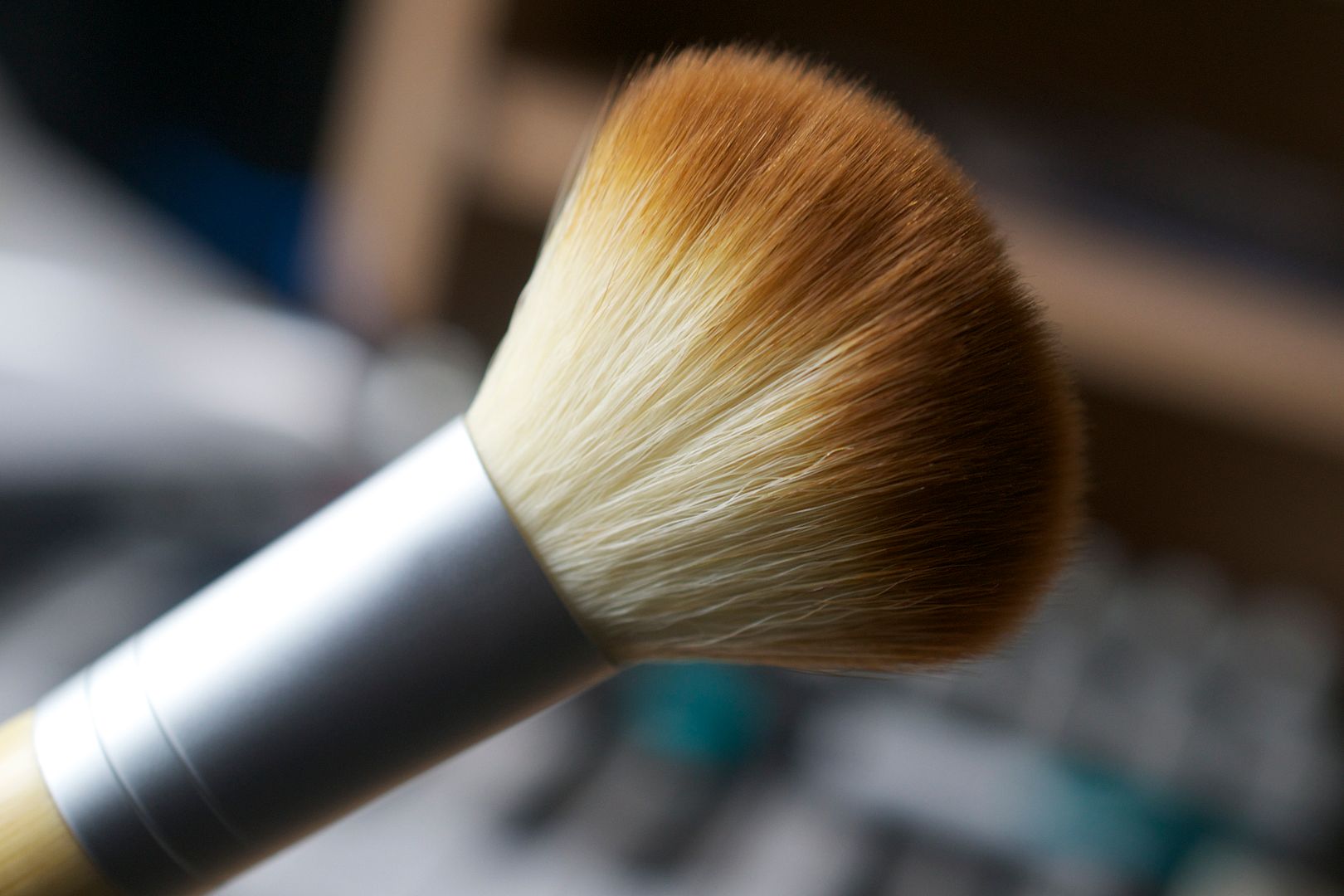 Ideal for applying powder or mineral foundation. Also works great with blush application. This brush, like all of them, is SUPER soft.
Concealer brush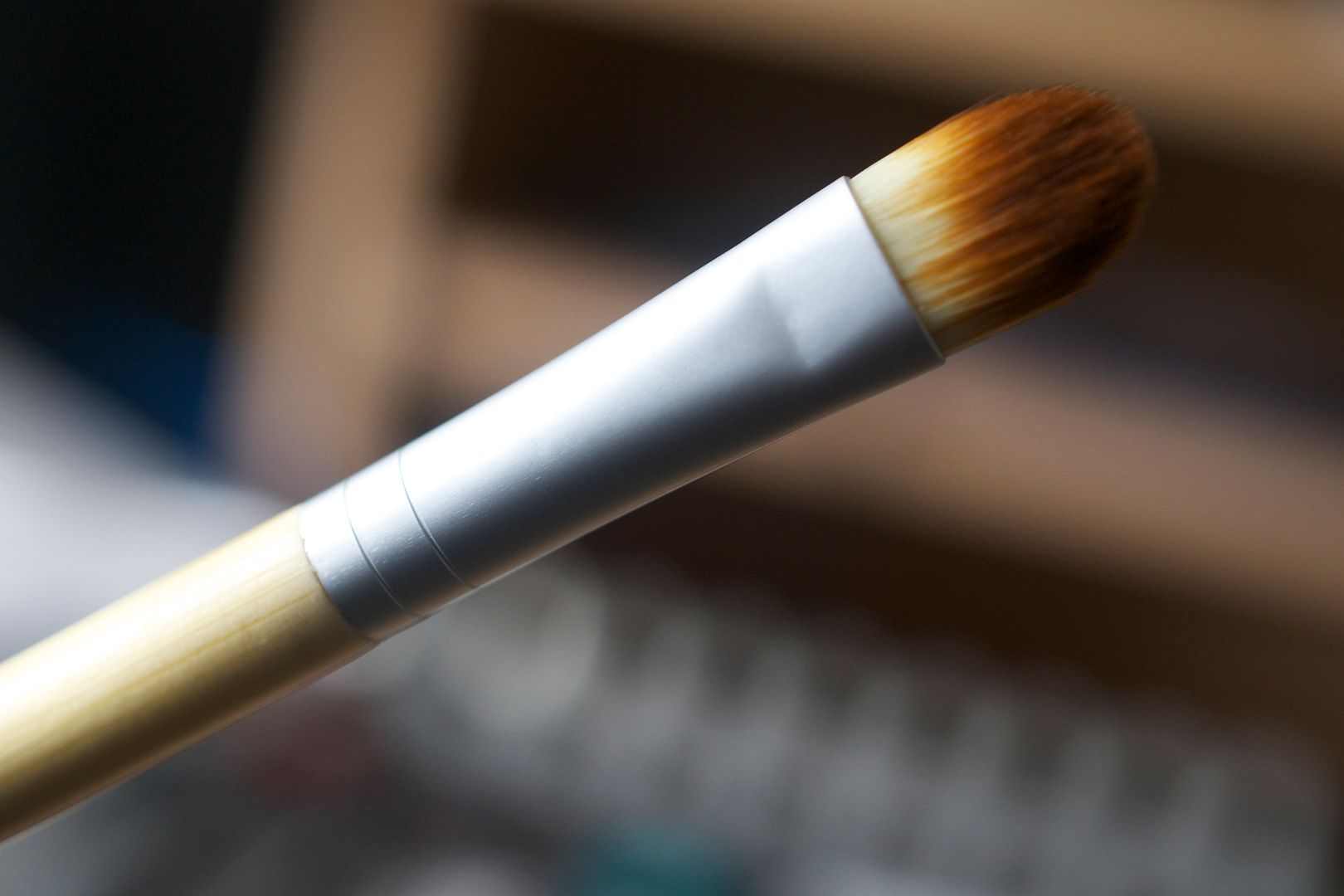 Great for liquid or mineral powder concealer. It's a pretty stiff brush so it's also great for applying concealer to blemishes.
Eye Shading Brush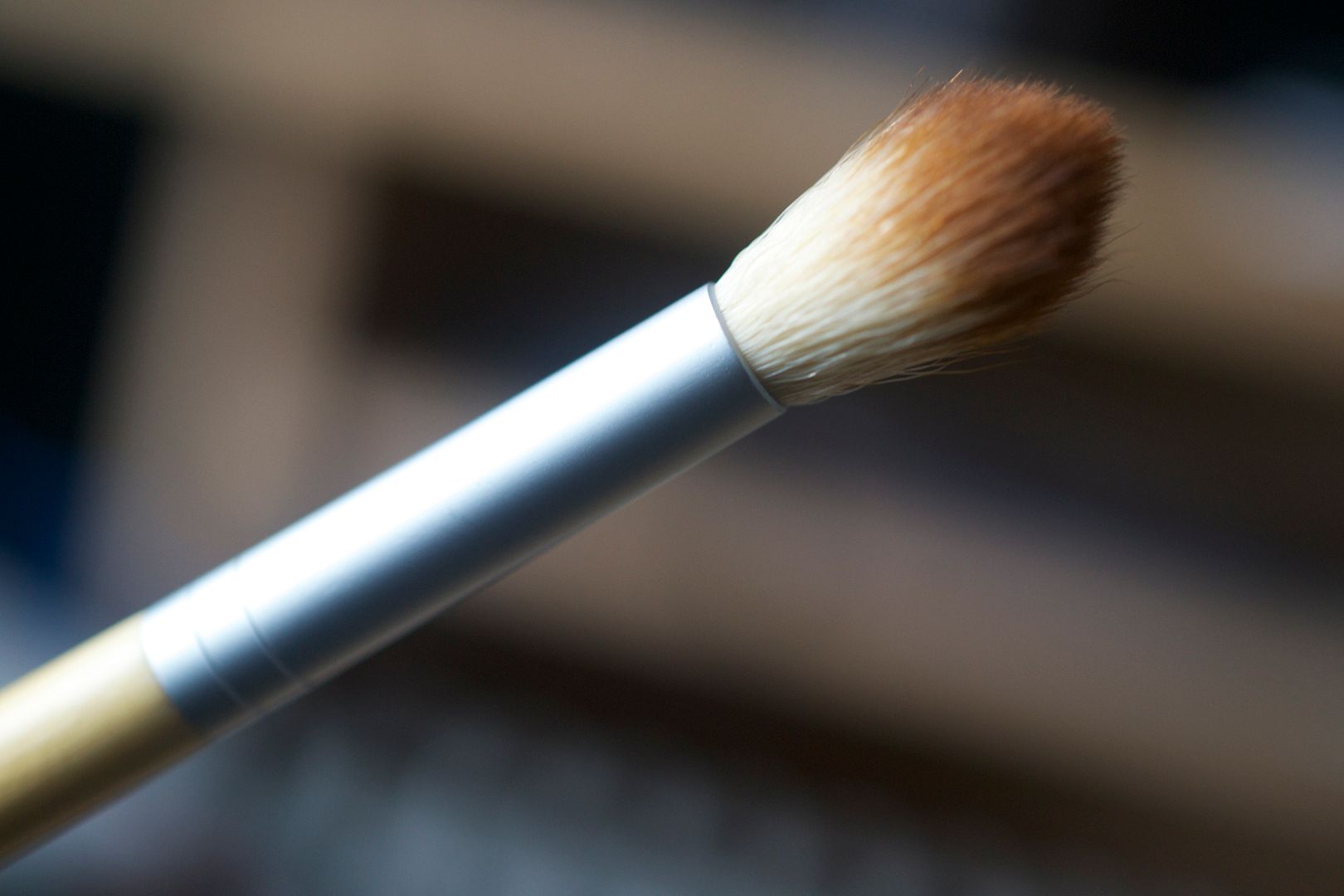 I'm not sure how great this is for eyeshadow application but I love it for blending and applying eyeshadow to the browbone.
Baby Kabuki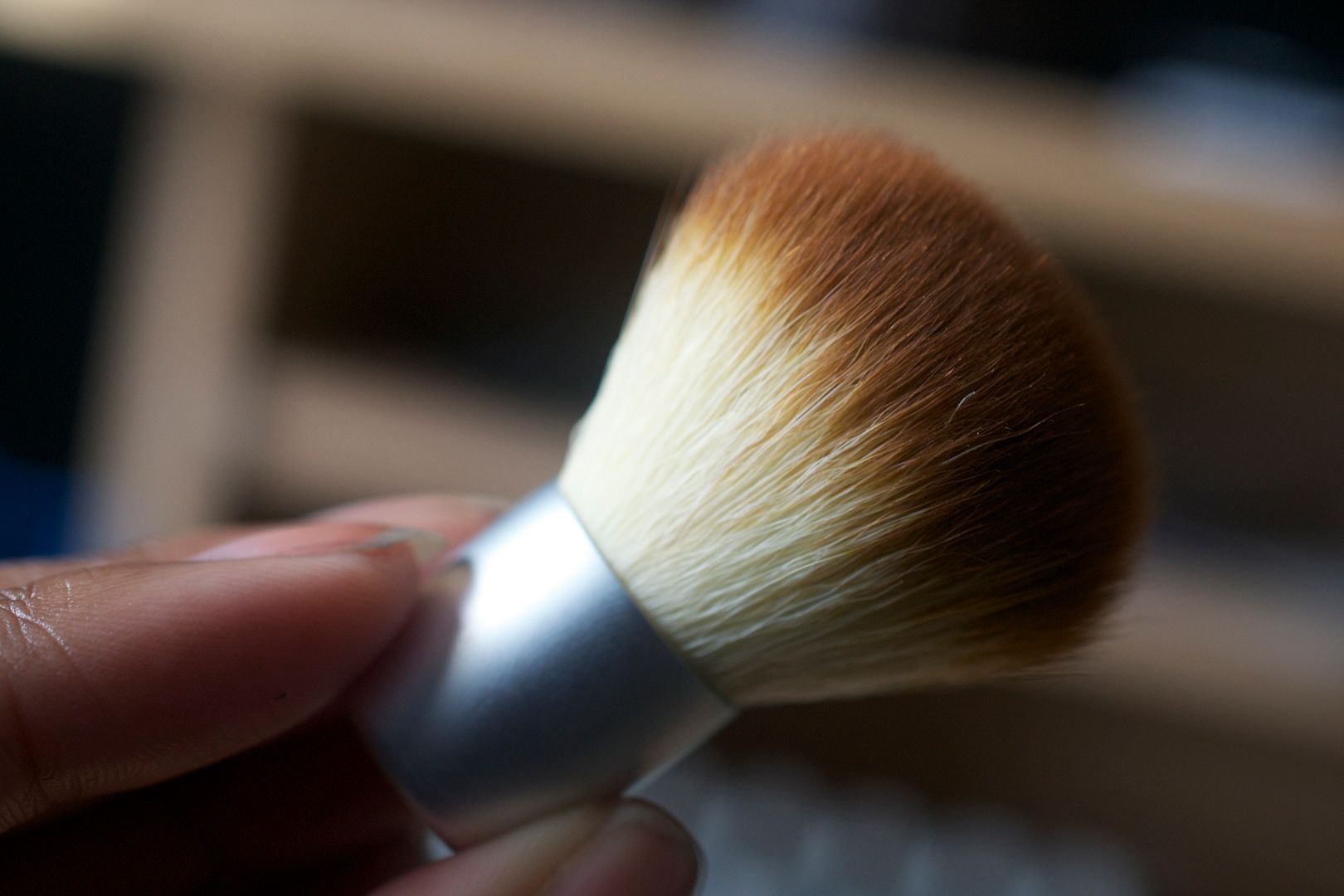 An itty bitty kabuki brush that helps buff powder. Don't judge her small size – she fits nicely in the hand.
It's another stellar EcoTools set that is not only available in drugstores and at Ulta but on EcoTools' new e-store! But wait…if you feel like you've GOT to get it now, why not press your luck and try to win it?
One lucky Clumps of Mascara reader will score this 5 piece brush set. That includes my guy 'n gals livin' outside of the U.S. too. That's right! It's an International-friendly giveaway.
_________________________
Enter your information in the Rafflecopter below. If the Rafflecopter does not load immediately, give it a few seconds. If you're still having trouble entering your information, shoot me an email with the subject EcoTools 5 piece brush set giveaway. Otherwise…good luuuuuck!
[Winner has been selected. Congrats to Sejal K!!!]