If there is one brand the Clumps kids want to see more reviews of, it would be e.l.f. And rightfully so. After all, Clumps of Mascara is all about products for those new to makeup. And with e.l.f. having products that start at $1, why shouldn't they be highlighted on the site? Right you are, sugar plums. Check out the video review and quick FOTD (face of the day) of one of my many e.l.f discoveries.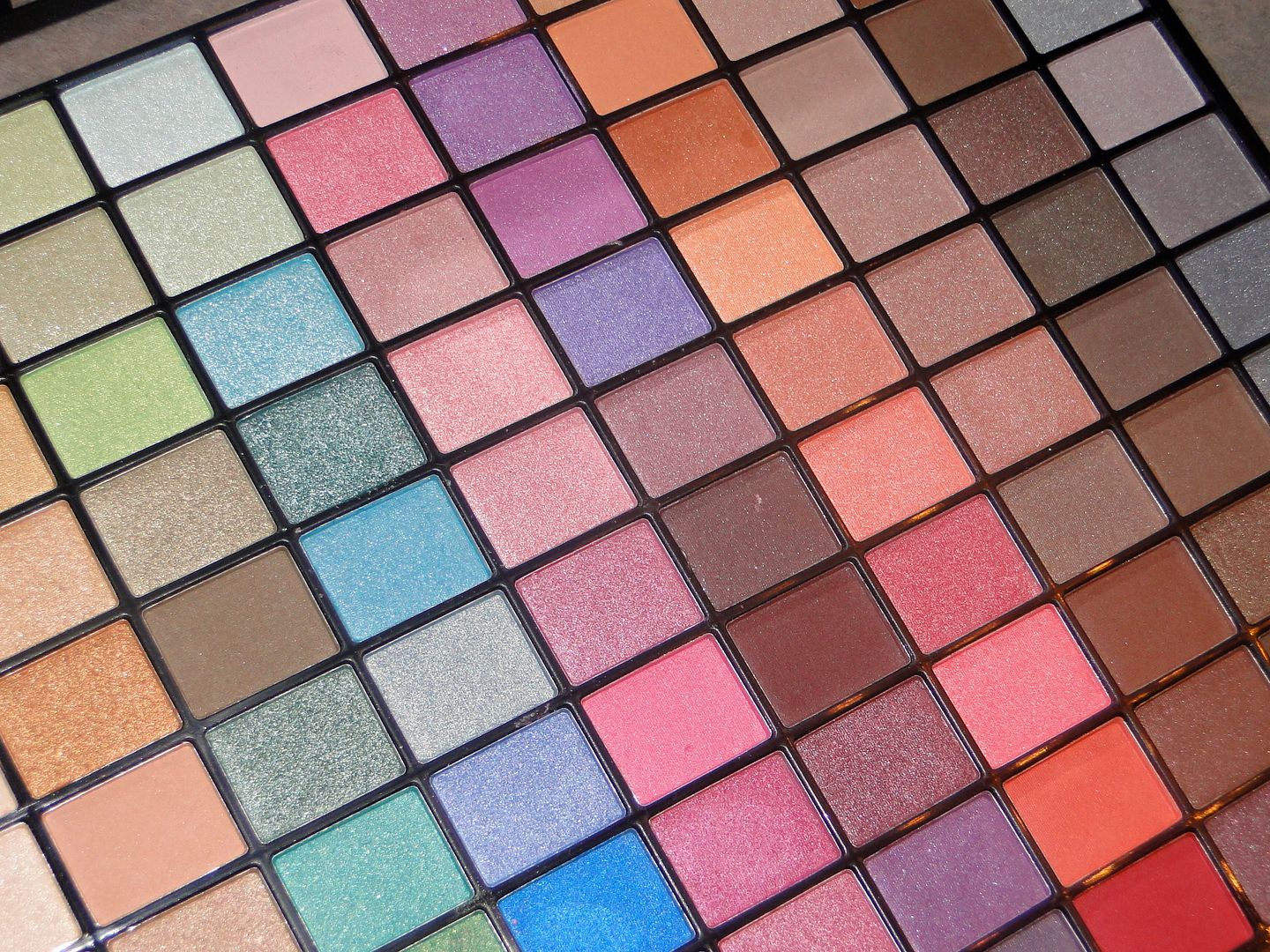 As an eyeshadow palette lover, I was excited about getting the opportunity to review this kid. This is by far the cheapest palette that I've reviewed. But does cheap and affordable always equal good quality?
Sometimes.
But in this case…it does. e.l.f. blew me away with this one. For this palette to be only $10, the shadows are show up beautifully. They are richly pigmented but aren't the least bit chalky or faint. And as far as the color selection…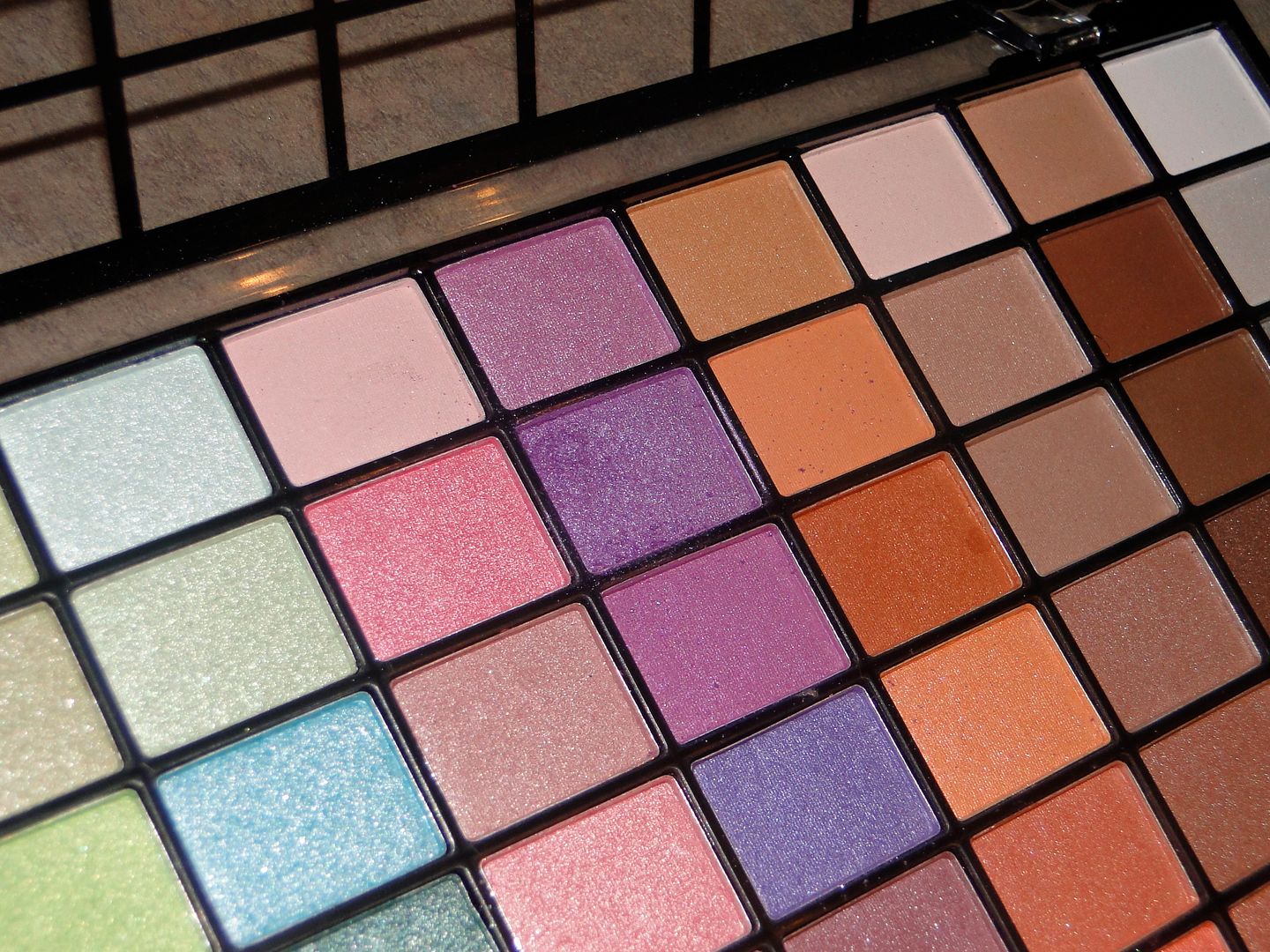 …I mean come on, there are 100 of them. From neutrals to brights to mattes and shimmers, the palette covers everything the average eyeshadow lover may want. I do have drawback though. Some of the shadows may flake out a bit with continued use.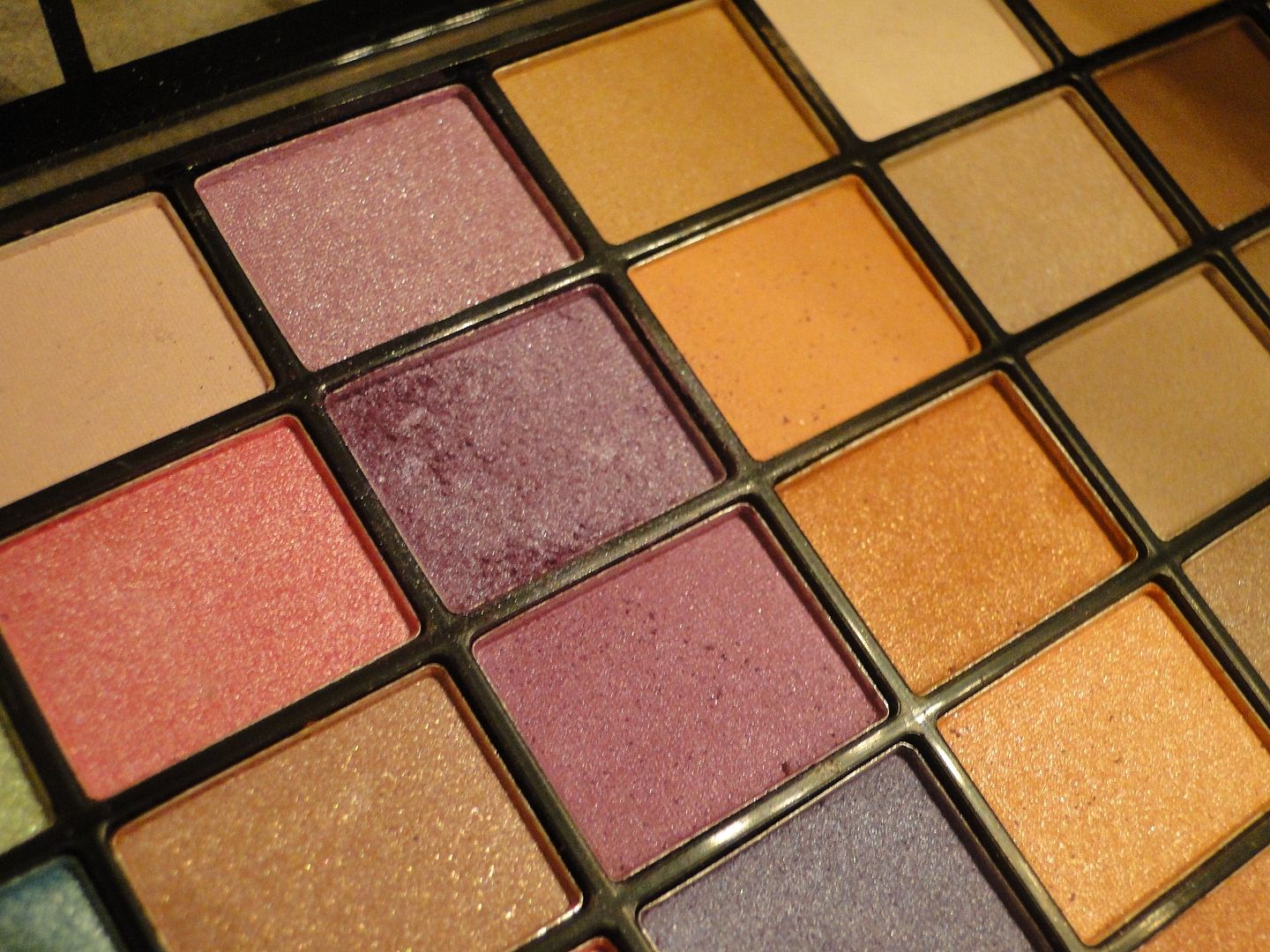 This doesn't translate to fall out on the lids but it is a little frustrating to see the shadows all crunched up. Nonetheless, I think the palette is a great deal for ladies who are new to makeup, makeup artists, travelers, or just makeup aficionados that want a new toy to play with. 8) I did a look using one of the purple shades and it held up for over 13 hours.
Not bad, uh? As with all eyeshadows, I recommend using a primer but in terms of vibrancy, these shadows stand up! Check out the video review for close-ups, swatches and more info about this rad palette. Scoop it up from the e.l.f. website.