Okay, promise you won't hate me too much for this one, okay? There are a handful of posts that I meant to draft and publish before the holiday season but totally forgot to do so. Because of that, this particular palette is no longer available. And normally I wouldn't even feature it BUT the good news is, there are several other palettes like this one.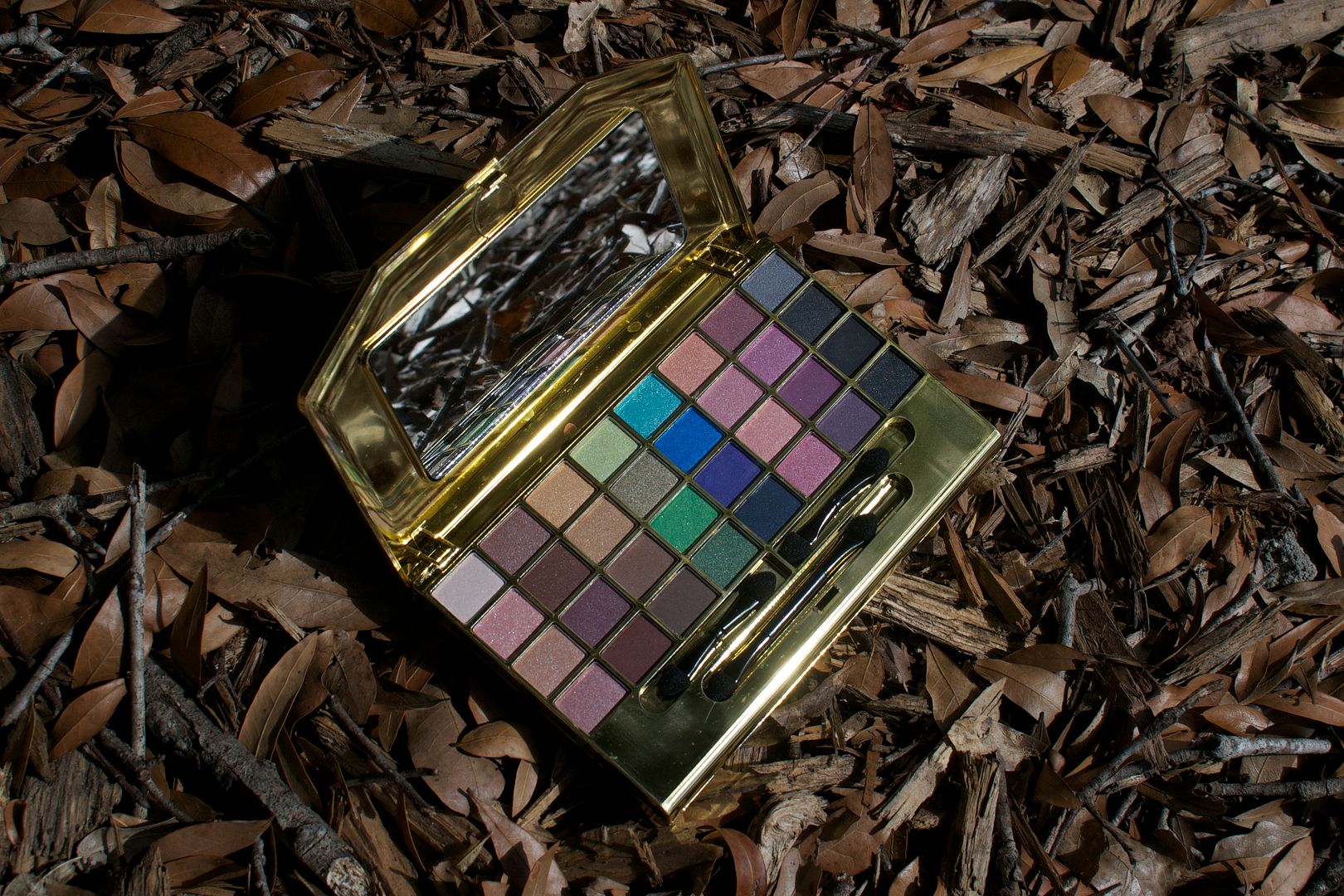 So all isn't lost. Instead of focusing on the aspects of this palette, I'm going to rap on the quality of the shadows and if they'd be a good investment for you or not. Sound good?
For starters, E.L.F.'s 24K line is so special that it has its own link on E.L.F.'s main page. There are a dozen or so 24K products. The packaging is in a plastic-y gold setting hence why they call the collection 24K. It's pretty but isn't the most durable material as the casing feels hollow and scuffs easily. The 100-piece eyeshadow palette goes for $24 and the 15-piece eyeshadow collection is priced at $15. Obviously, I think the 100-piece set is a better value but if you're the type that loves taking eyeshadow palettes around with you, then the 15-piece set may be more up your alley. There is also a 32-piece collection but its packaging is a lot like the 100-piece in that it won't be the best for traveling or toting around. It retails at $14.
In addition to eyeshadows, the holiday clutch that I had also had lipglosses, face powders and an eyeshadow powder.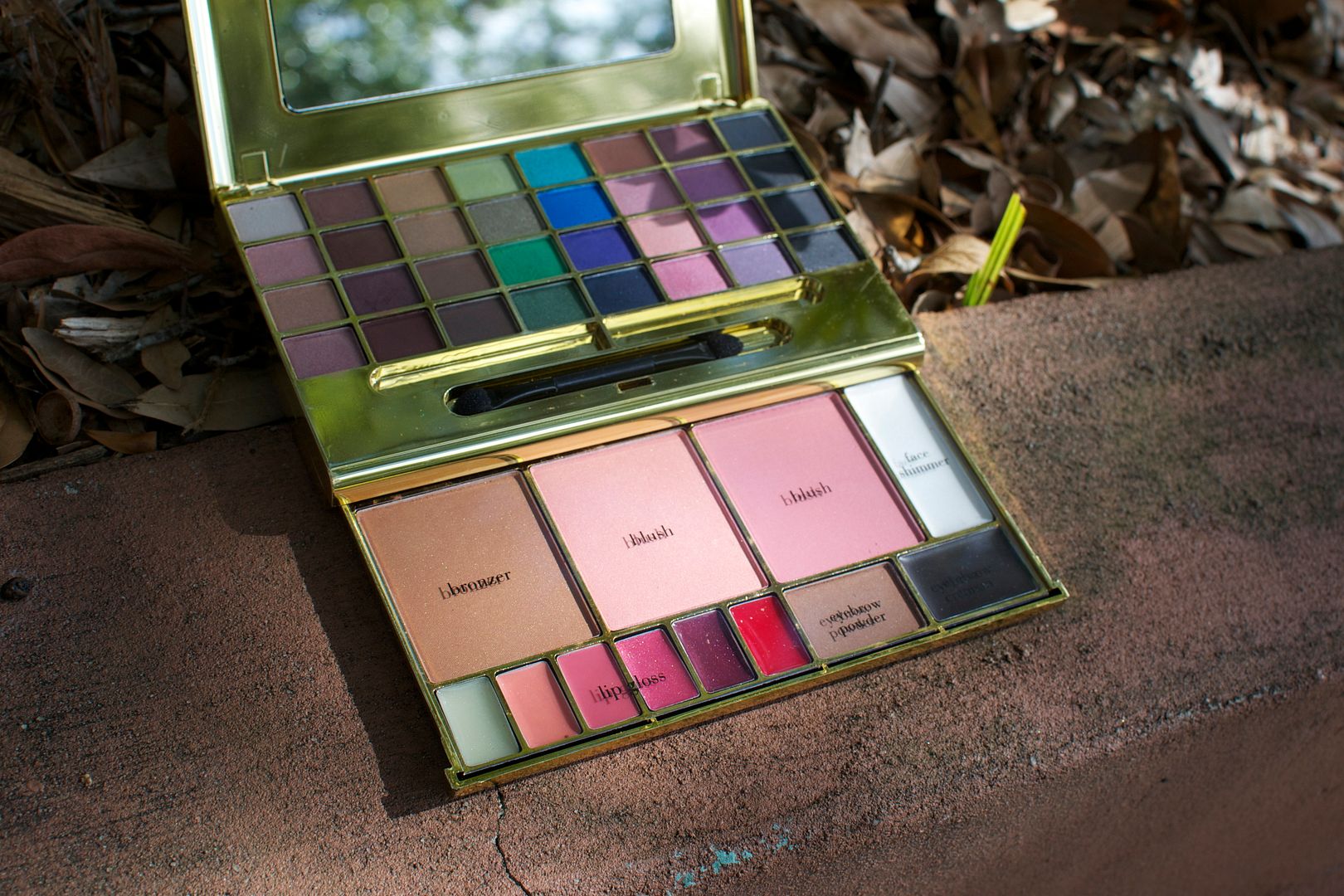 The other palettes stick to just eyeshadows. Mine has 32 eyeshadows but the shades aren't identical to the 32 eyeshadow palette. But…swatches are swatches. Here we go!
Light shades…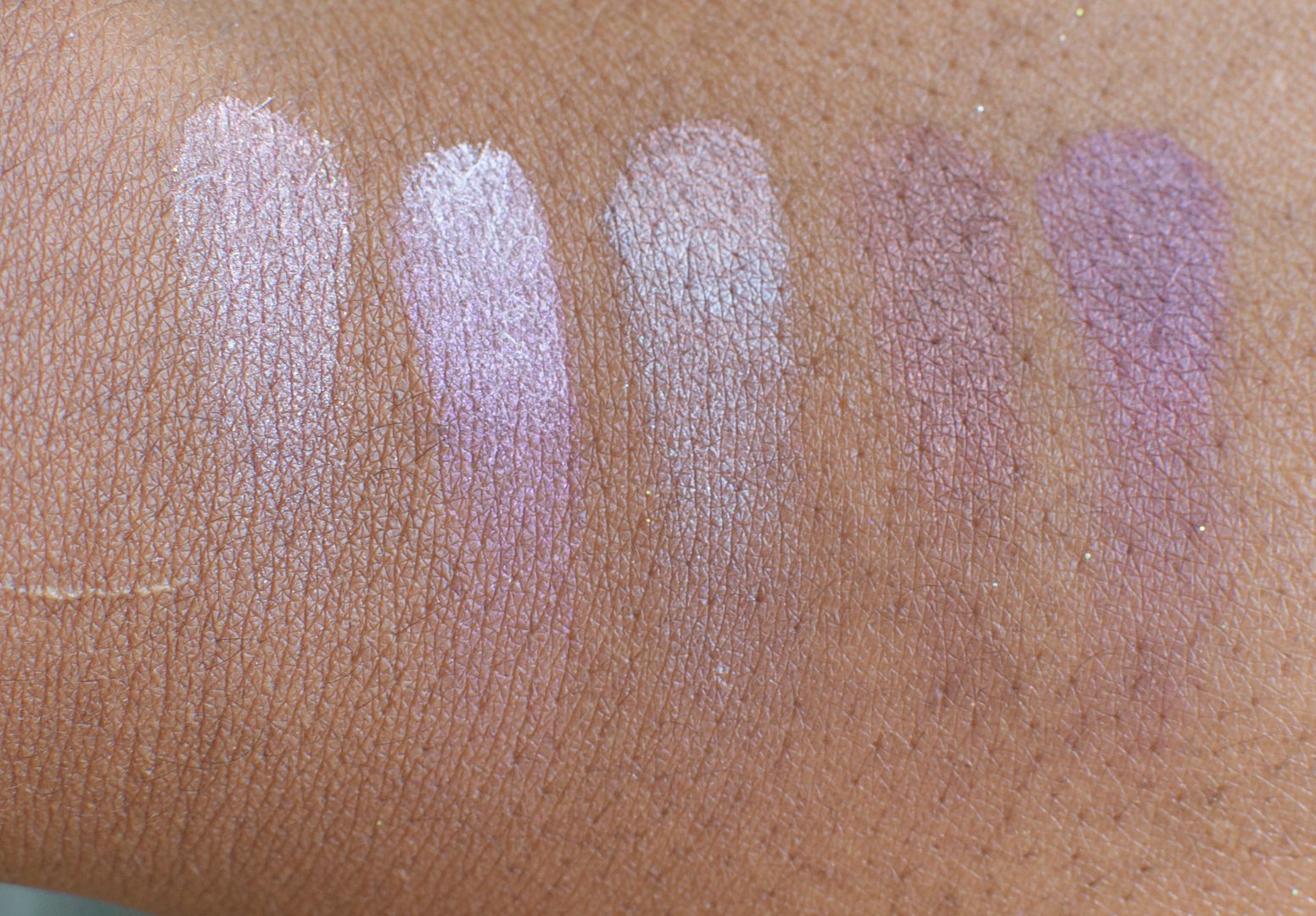 Blues/greens…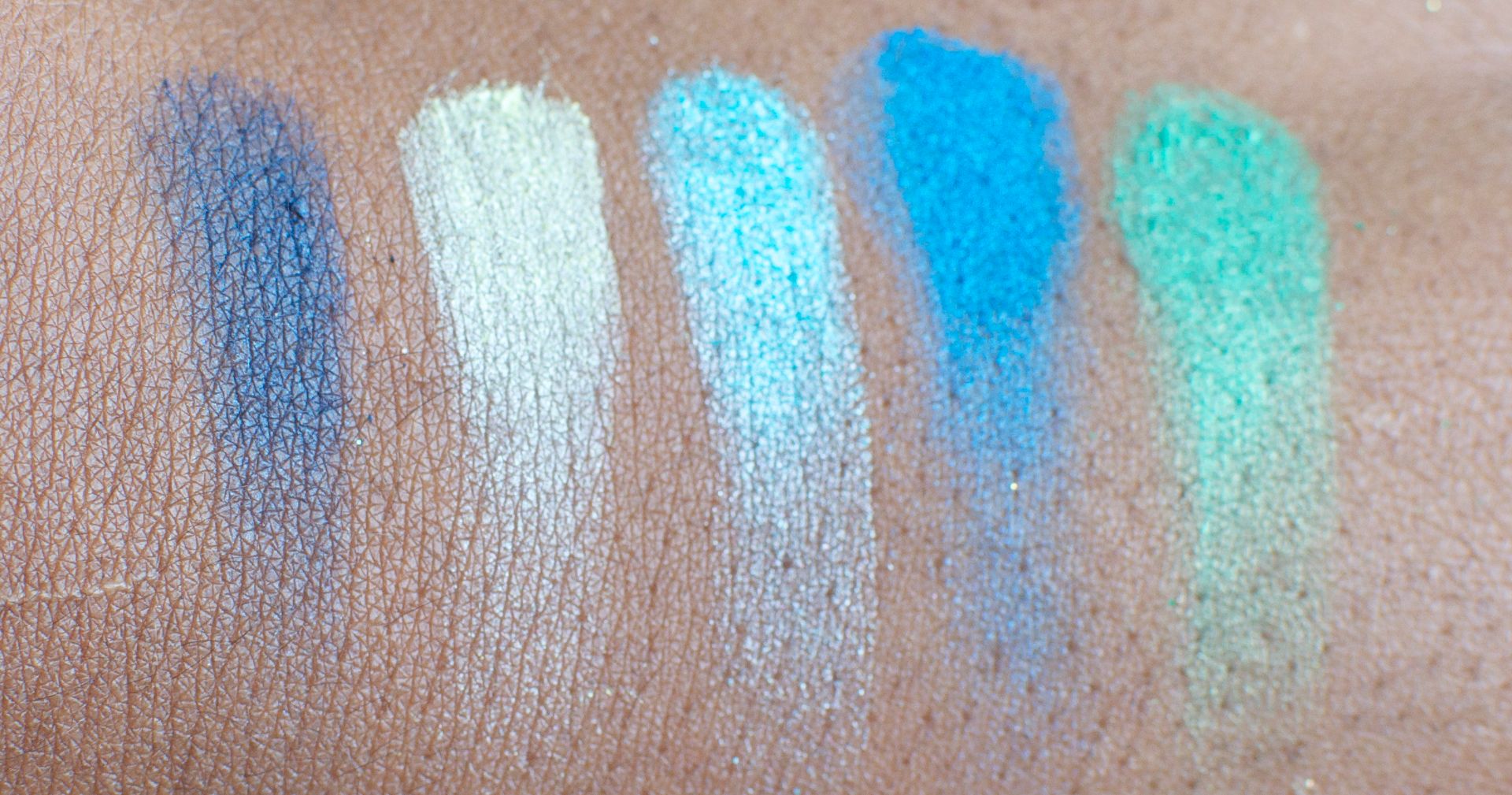 Blacks/Silvers…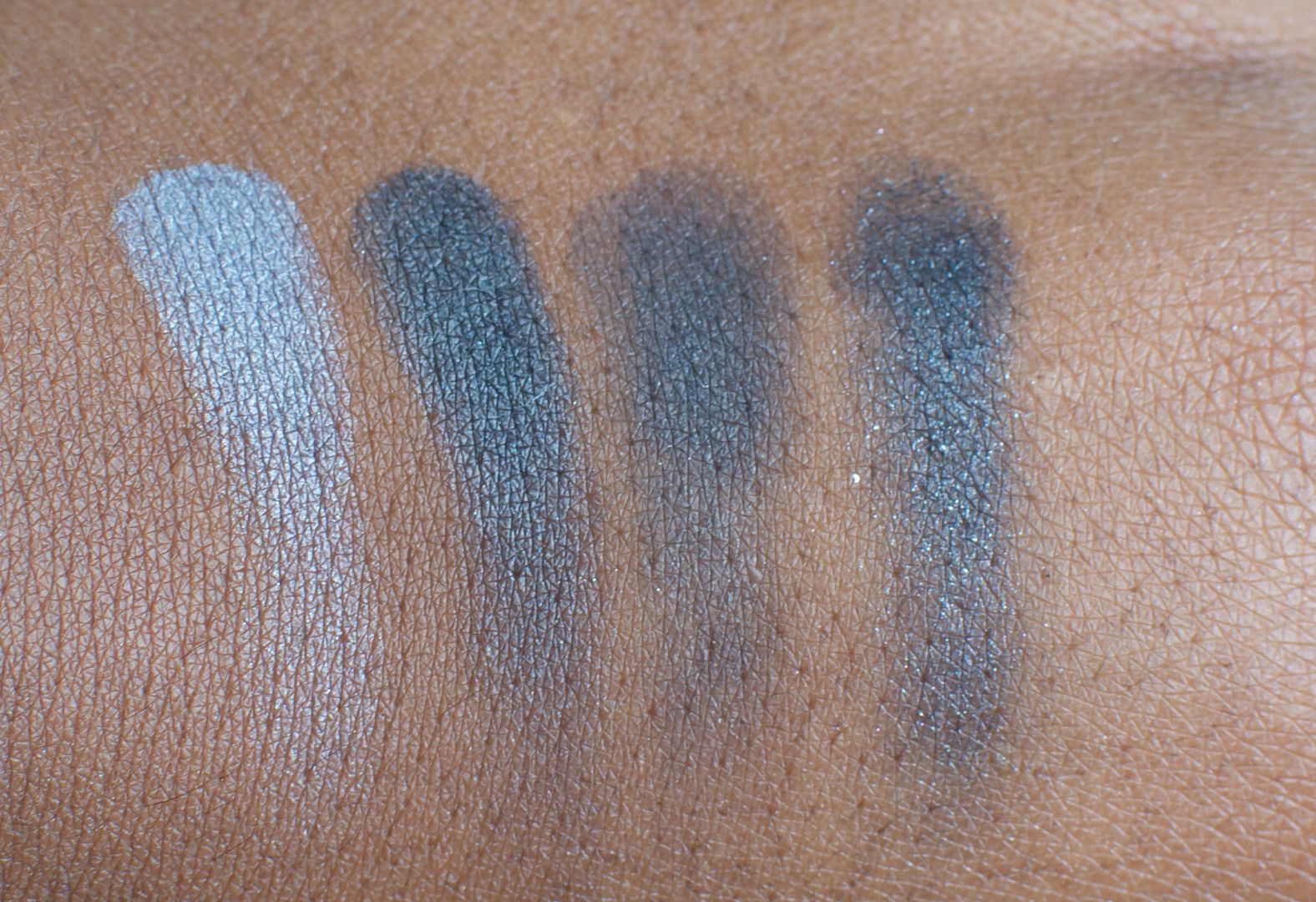 While some of the shades are chunky, most do a great job at going on pigmented with the initial swatch. I didn't use any bases for these swatches but having done looks with them, I can say that they do well when layered on top of your favorite base.
That said, if you're looking for some decent shadow palettes, at a low price point, I think you'll like the palettes from E.L.F.'s 24K collection. While they are some of the cheapest products on the market, I don't have a problem with E.L.F. I think their shadows are up to par and great for those both new to makeup and makeup connoisseurs.
You can see some of the other 24K goodies here. I think I'll have to grab those glosses. They are just darliiiiing!