I wish for many things in life. The disappearance of student loans. A beach in my backyard. And an unlimited almond milk fountain in my fridge. But more than anything, I wish for clearer skin.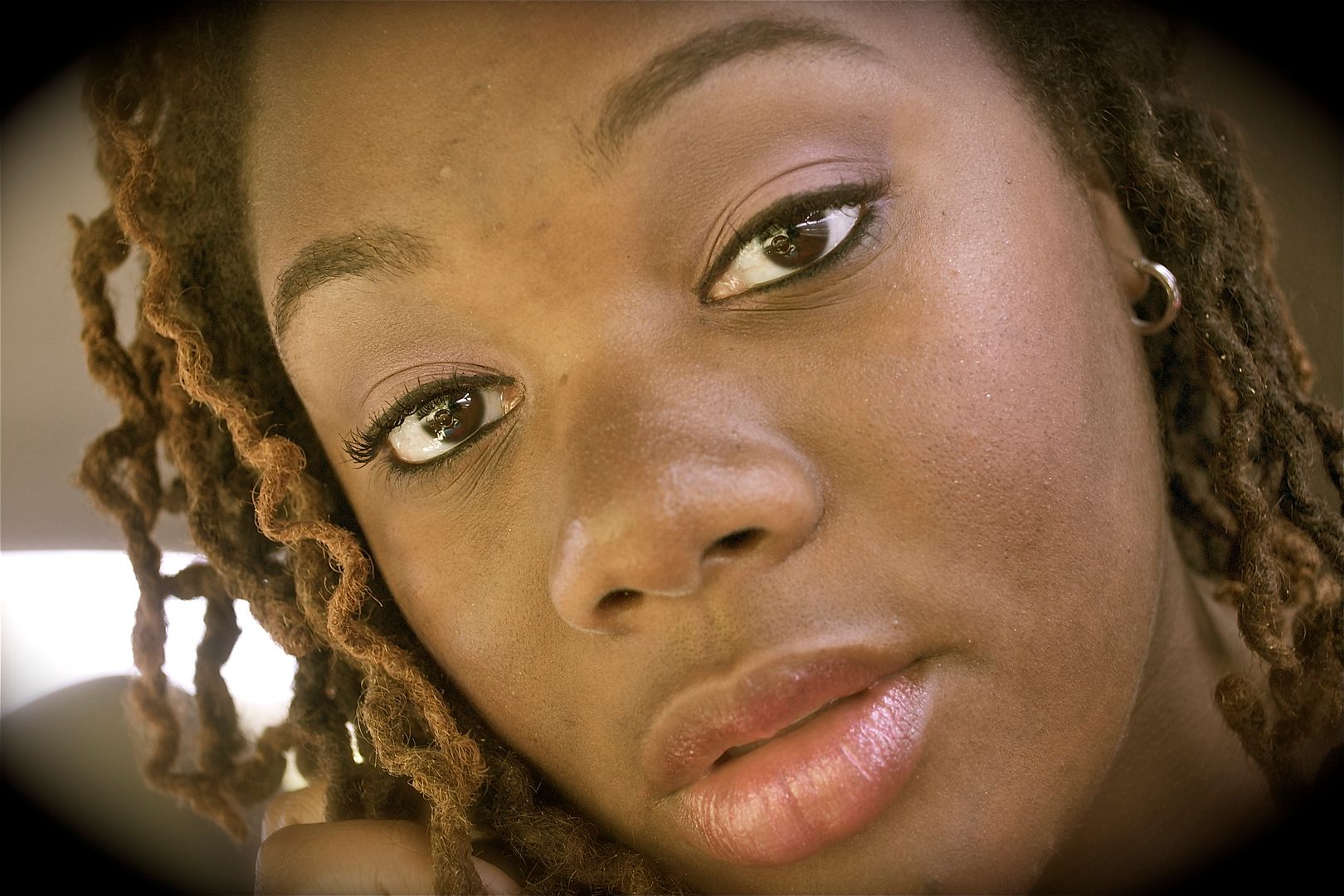 I really can't complain because my skin has had worse spells but still…how long will I have to deal with pimples and scars? Oh boo. Anywhoovers, I played around with another e.l.f. palette this week. Aren't you proud of me? I'm doing such a better job at actually playing with makeup. Sometimes I'll let stuff stack up for weeks at a time before I actually play, swatch and wear.
Introducing e.l.f. Essential Beauty School 32-Piece Eyeshadow Palette in Natural…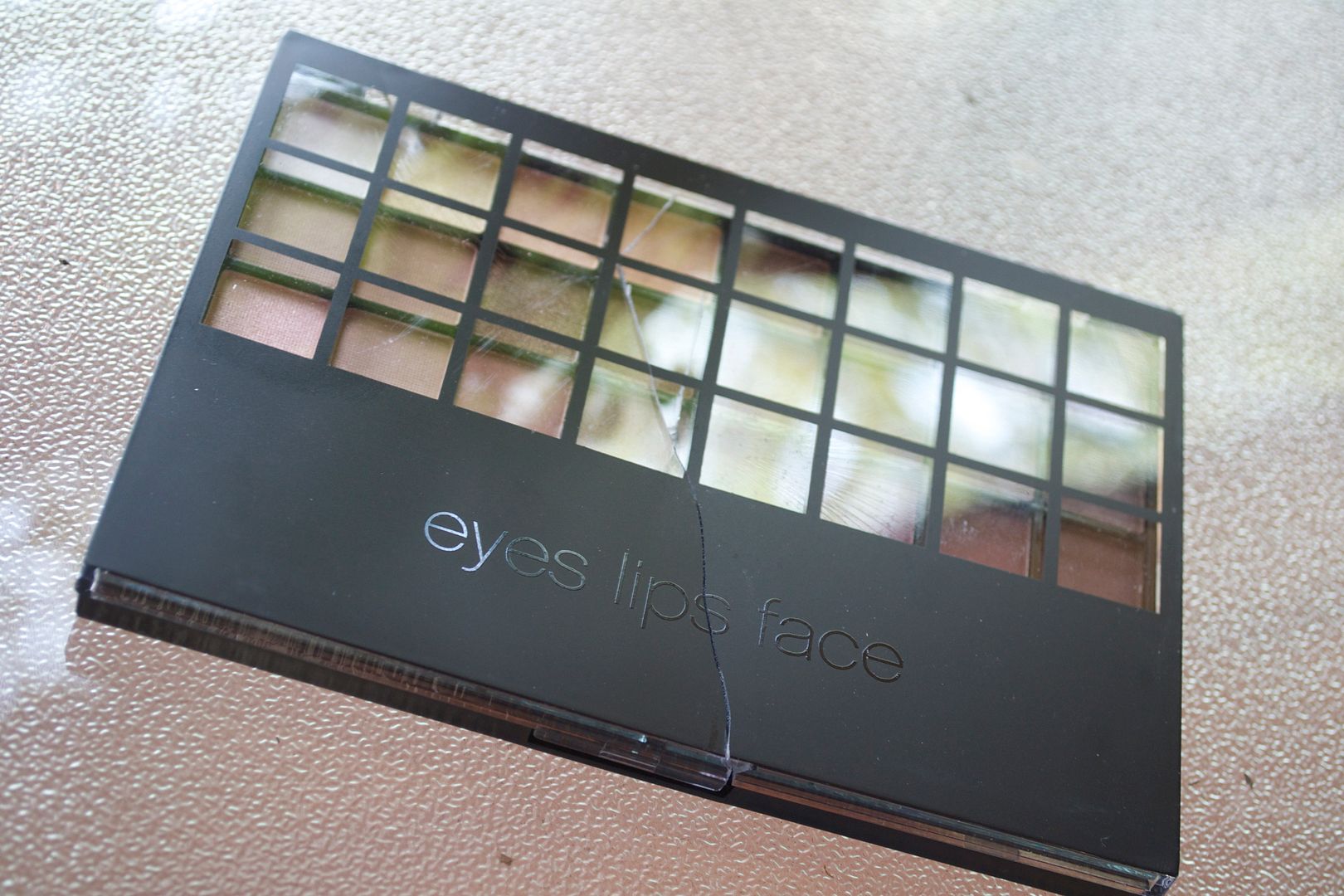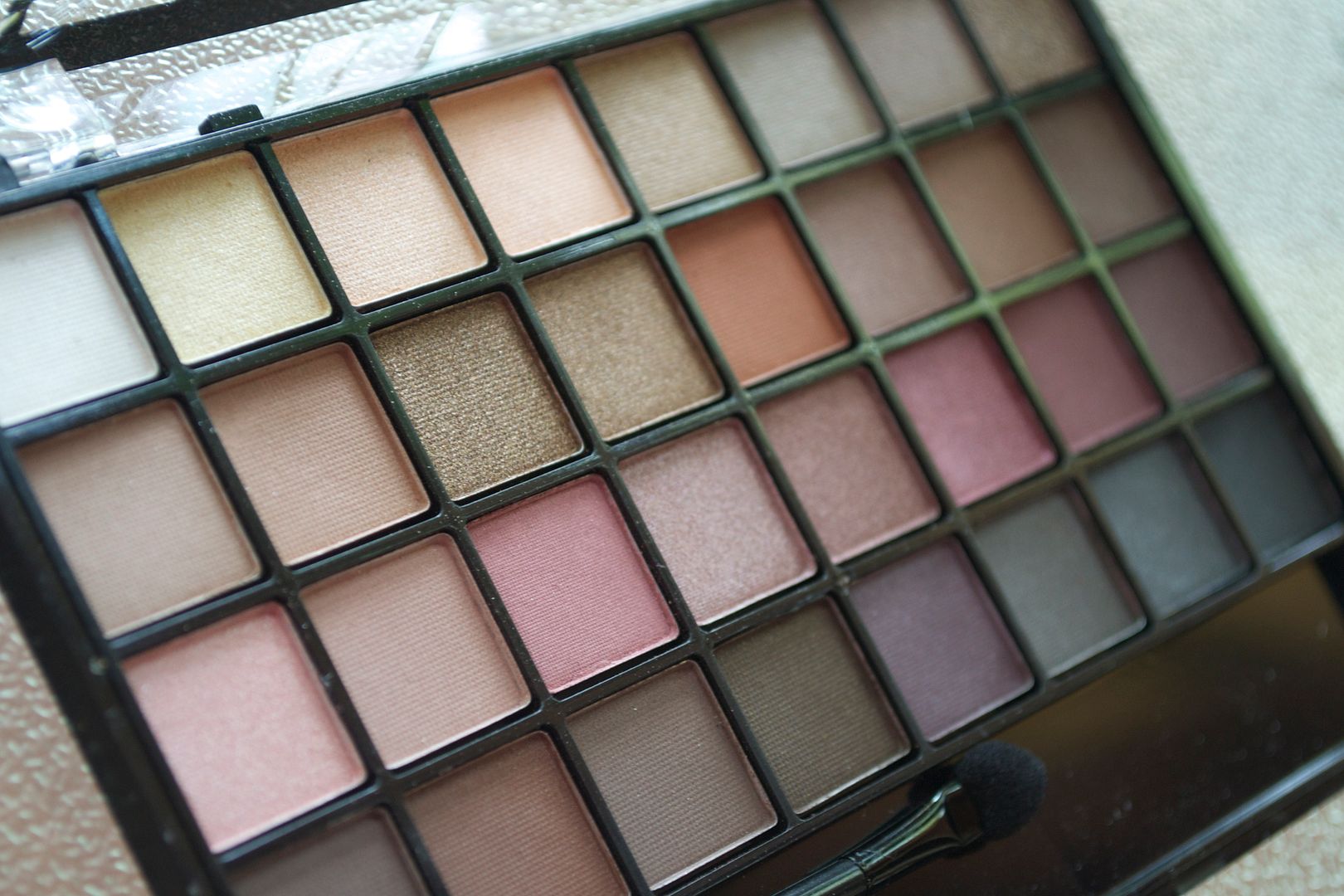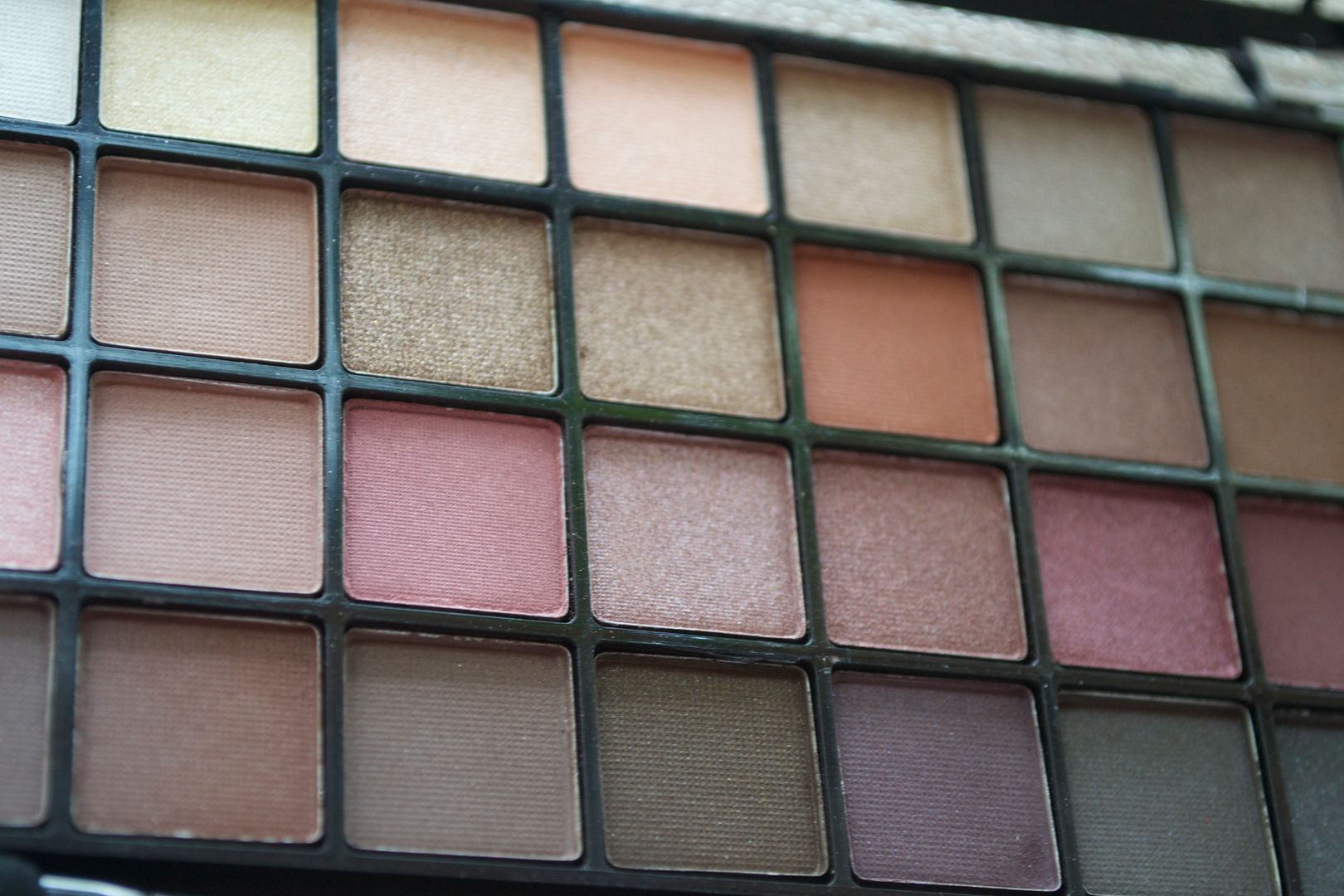 Not too shabby, uh? 32 shades for $5. I can never complain about e.l.f. because even if something REALLY isn't what you thought it was, guess what? You only spent a buck or five. So…yeah. This palette arrived to me cracked. 😯 Totally a beauty blogger and photographers worst nightmare. I'll be sure to be give the postman an extra stern glare the next time I see him. Or her.
But after cracking open the palette, I was pleasantly surprised.
I mean, you gotta give it up to e.l.f….they do a darn good job with color selection for their palettes. In addition to getting a wide range of neutral shades, you'll also get a few pinks and purples in there. I wouldn't label those as "natural" shades but I love that they're there! The palette makes is great for taking on the go.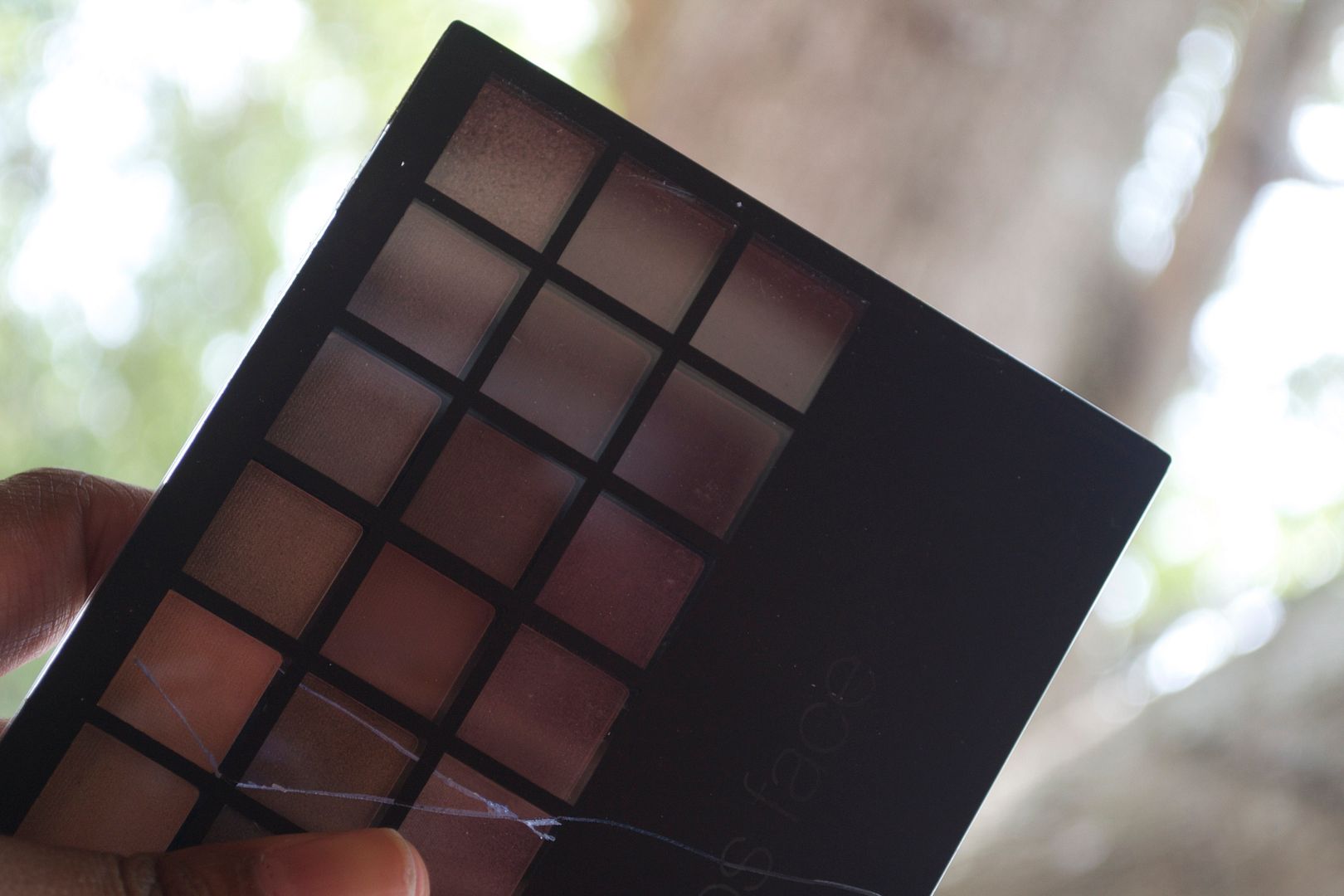 It's smaller than a tablet and can easily be thrown into a purse, book bag or suitcase. Like most e.l.f. palettes, the shadows aren't going to be insanely pigmented. But they'll get the job done. My favorite thing about this palette is the variety of finishes you get. There are some mattes, shimmers, chunky glitter-y finishes and everything in between.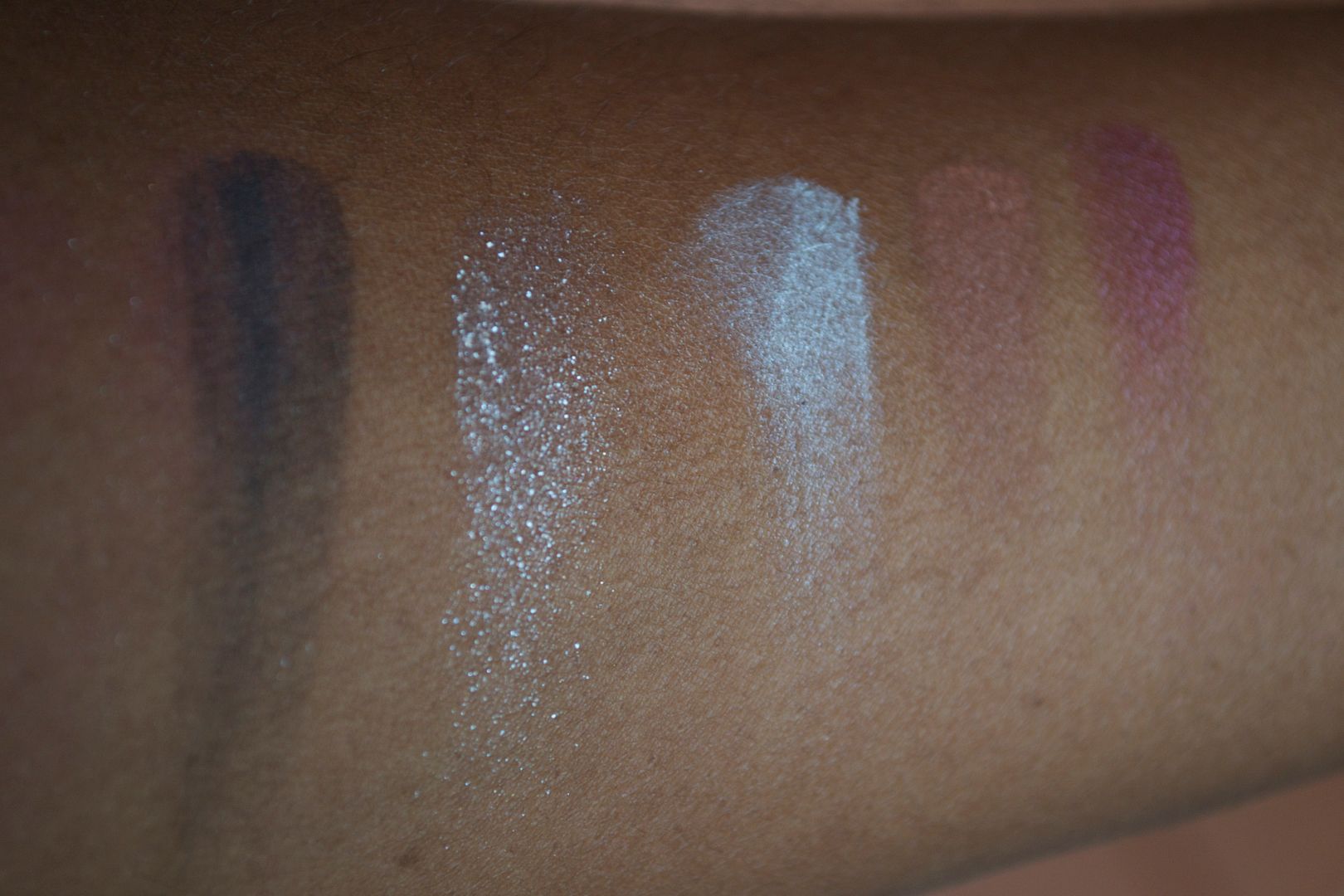 I swatched a few just to give you an idea of how many different kinds of shadows you'll get in this palette. Can't say I've seen this before in any other e.l.f. palette. Not even the 100 eye shadow palette has a chunky glitter. Wicked! I decided to crank out a quick look using one of those pretty pinks. And when I say "pretty pink", don't think that I actually LIKE the color pink. I really don't. It's probably my least favorite color of all colors. Anyone hating me yet?
I applied the pink right on the lid….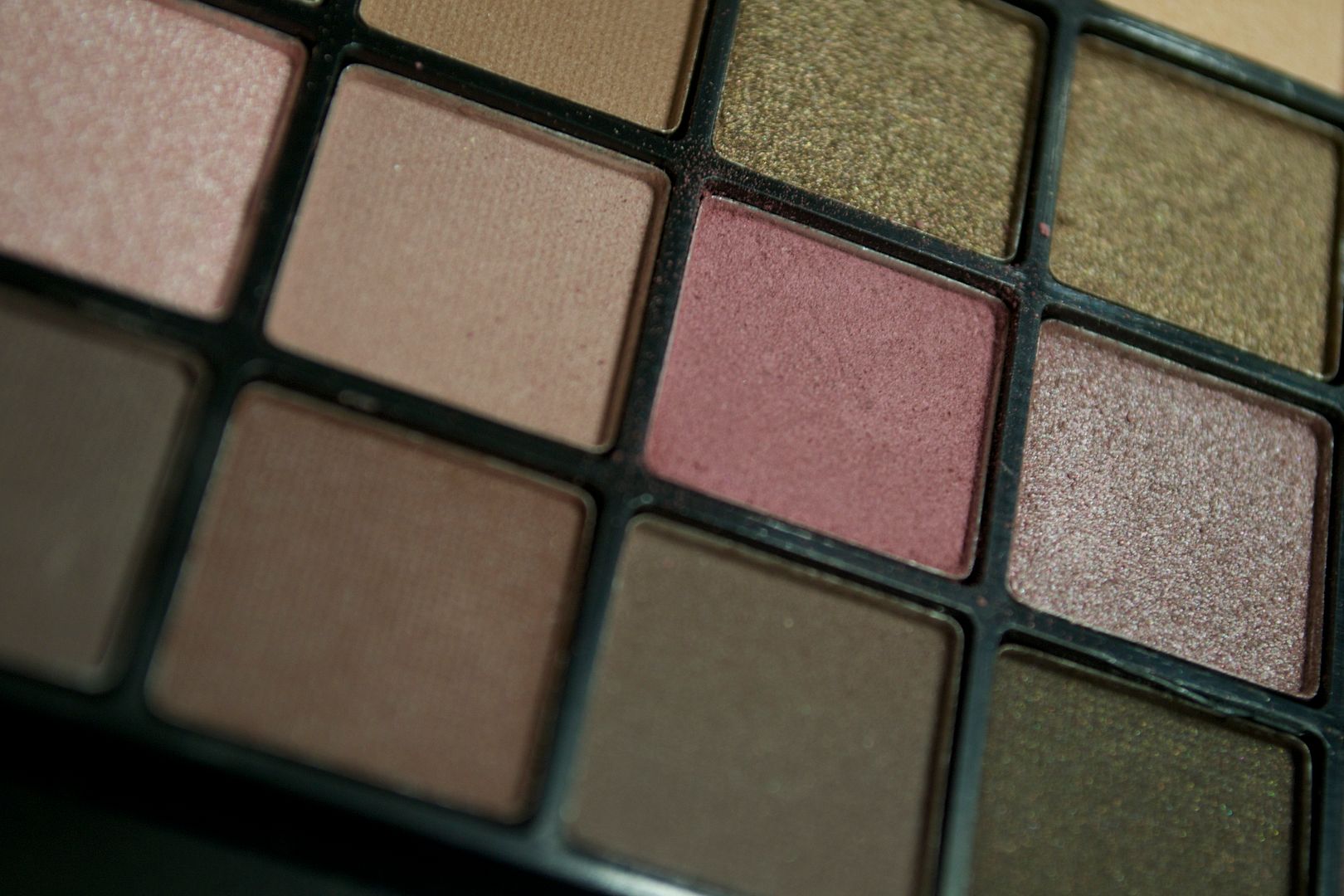 …and used a dark purple matte in the outer-V. And that was it!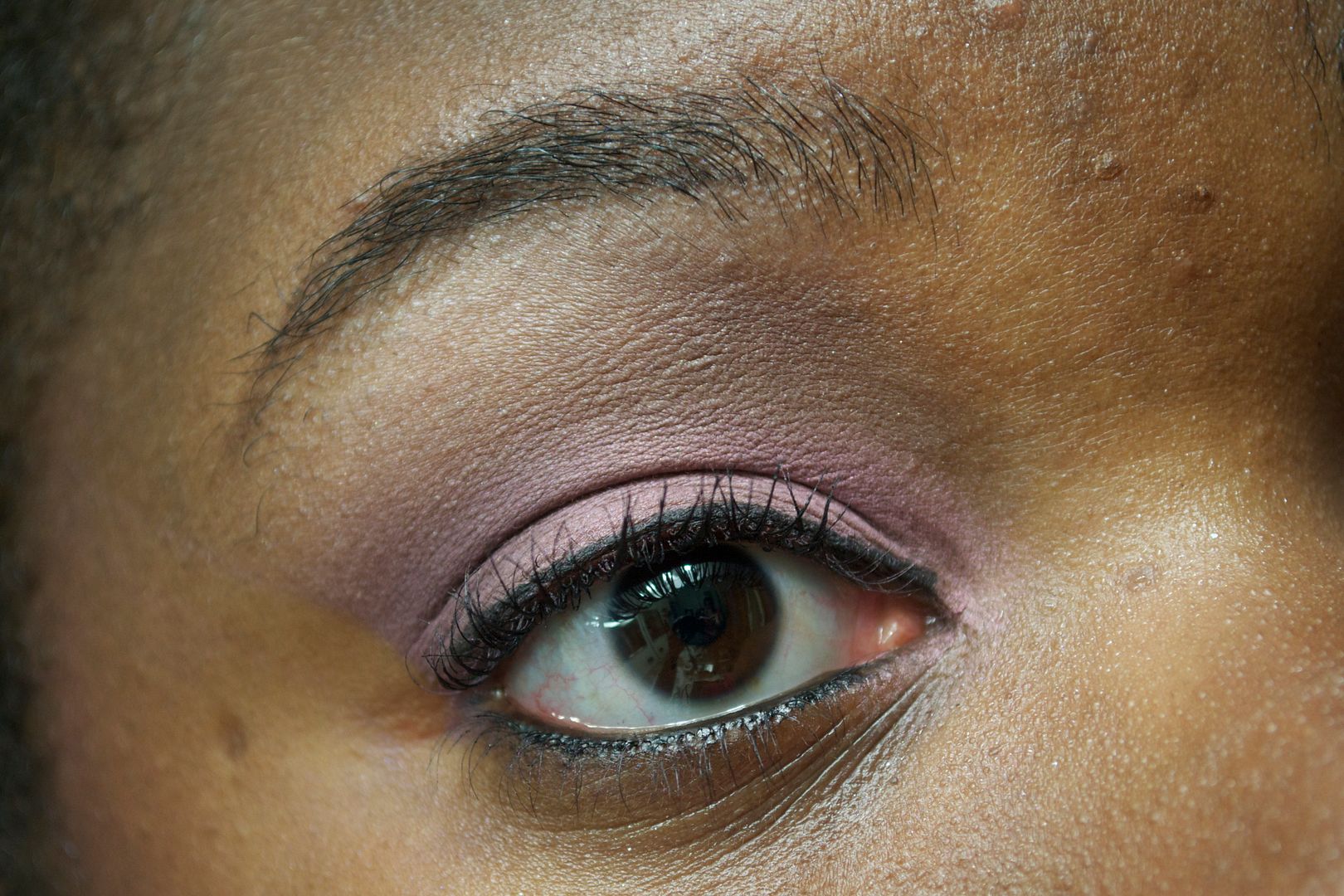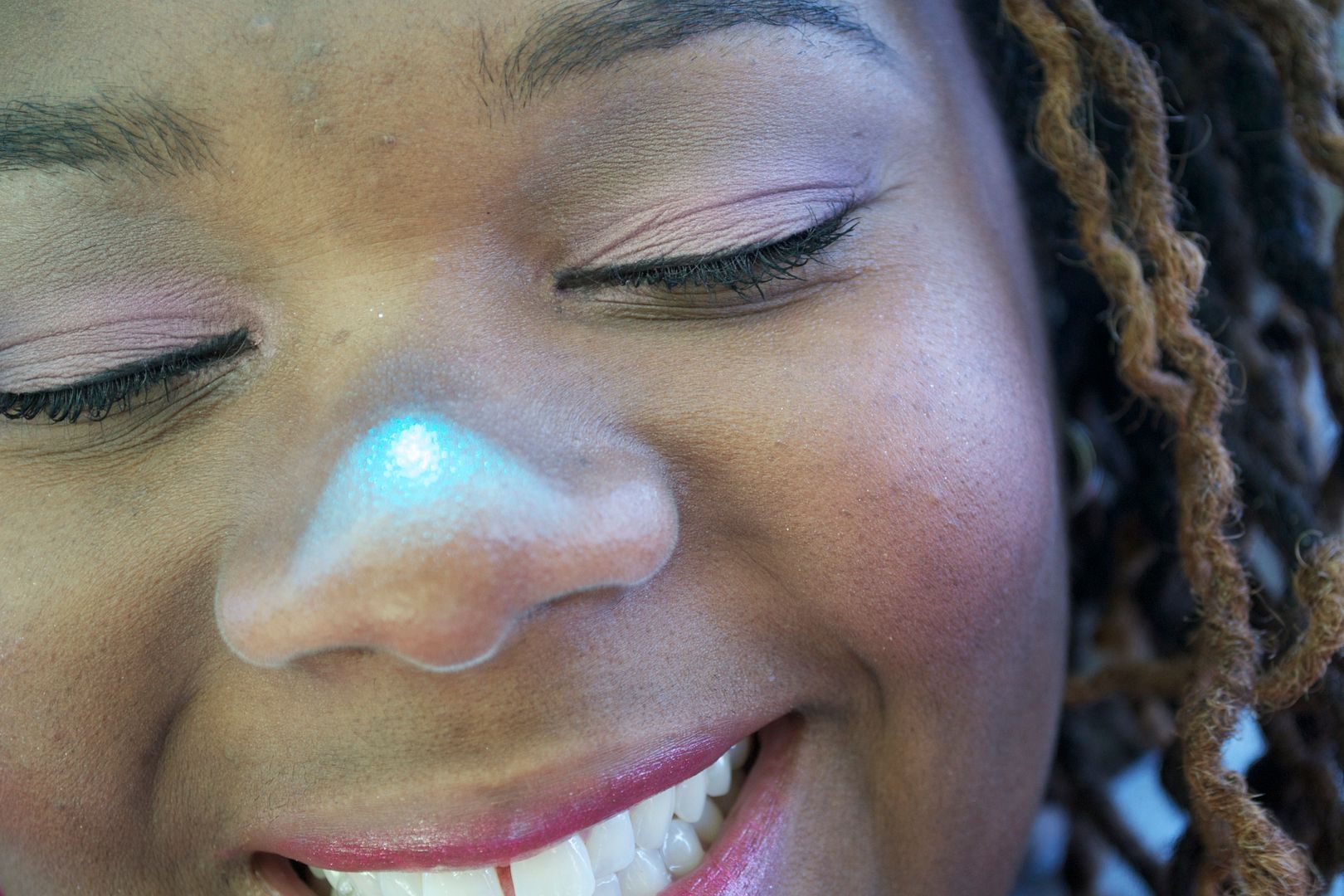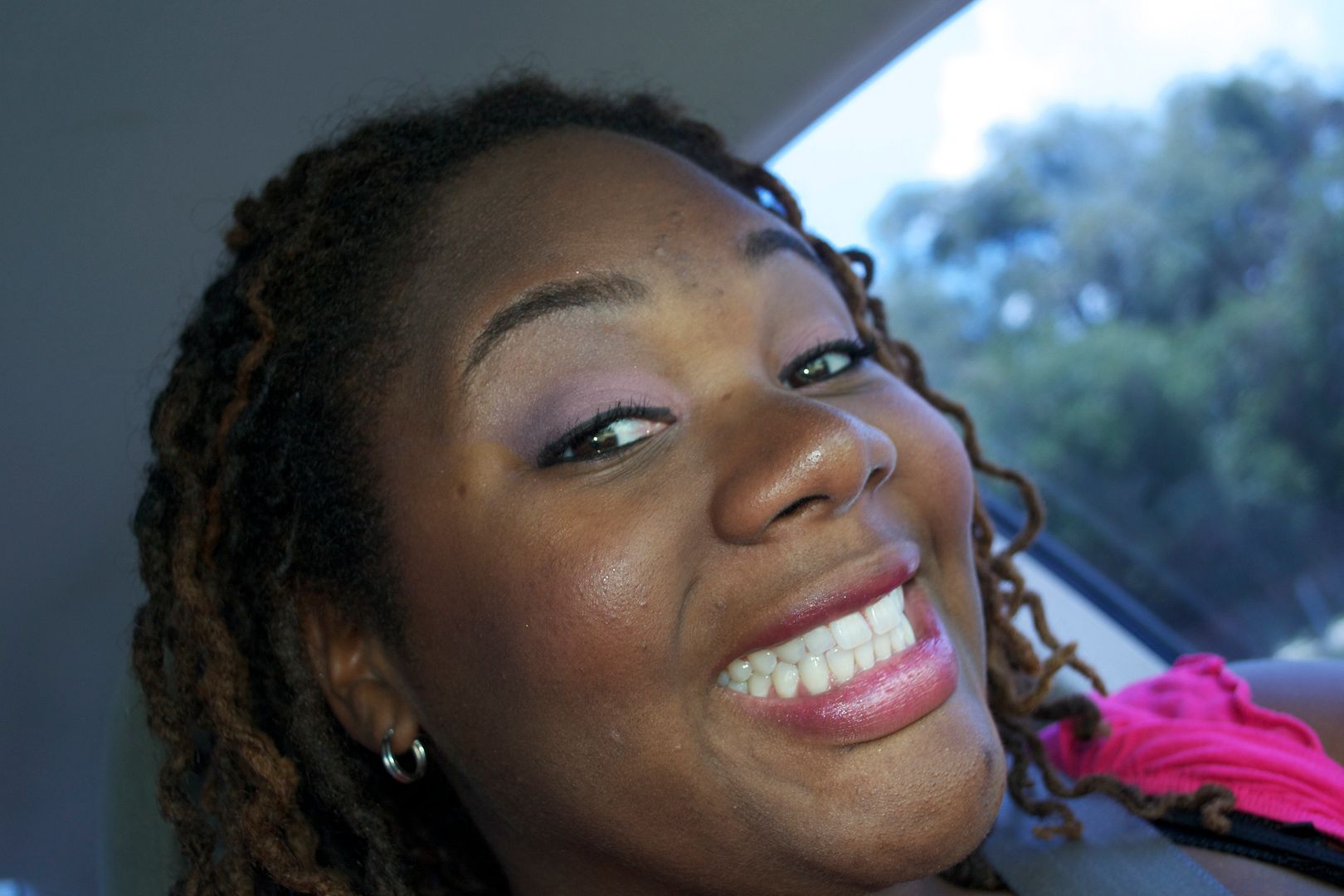 Problem with some of these shades is that you REALLY have to use a nice and creamy base to get the colors to stick. And see what I'm talkin' about in regards to my skin?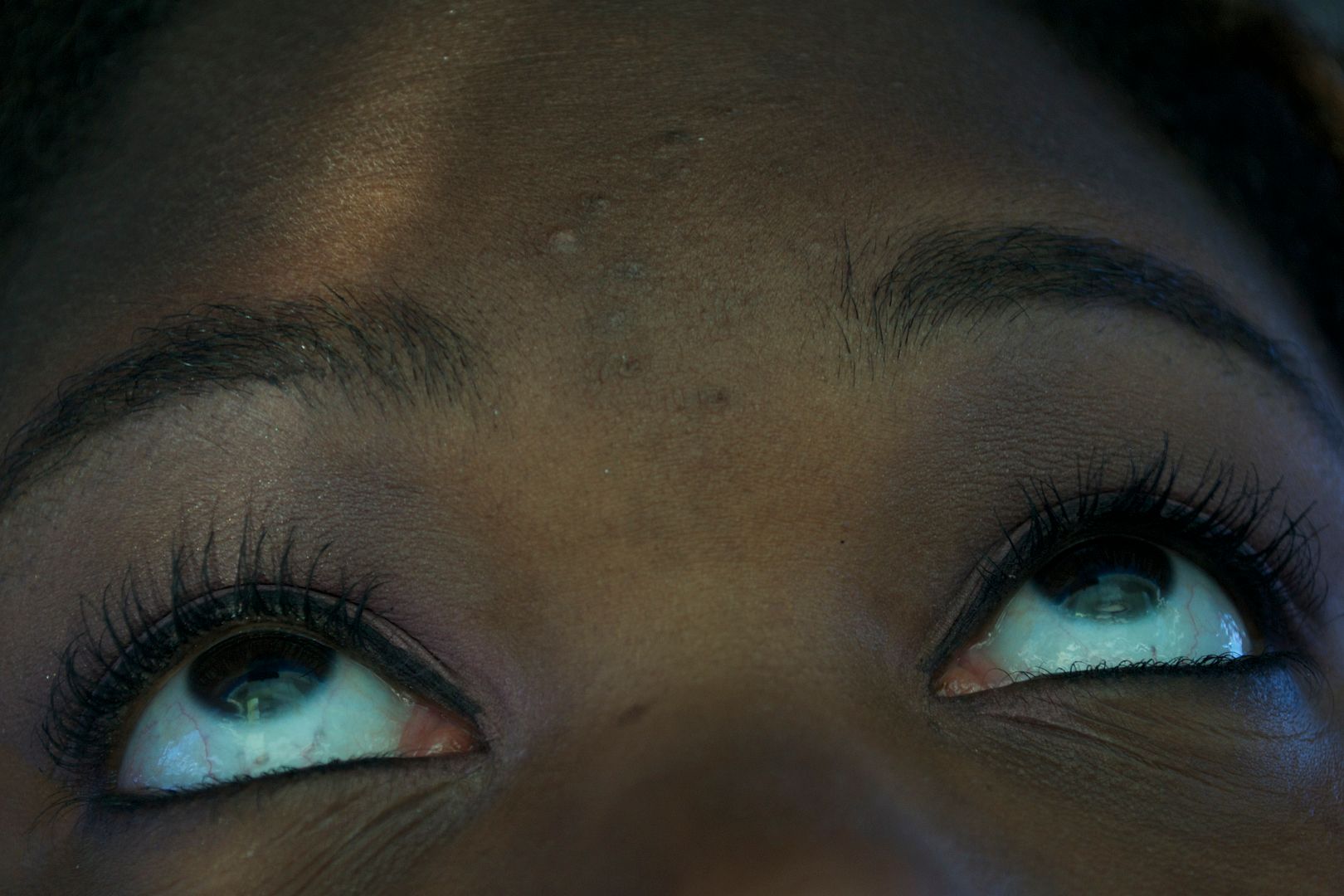 Just….ugh.
So yes, a decent palette but keep in mind that you'll have to really work to get those shadows to show up. I don't mind how faint they look though. Quite frankly, I think my days of insanely bold eye looks are over. Well, maybe not over. Maybe they're in hibernation. You can get this palette exclusively at Target and Target.com.  If you're lookin' for more e.l.f. stuff's check out my review of one of their Beauty Books, some of their nail polishes, a brush set and their clear mascara.
Have a wonderful weekend, beautiful ones. Let's see if I can get to the beach again this weekend. I'm such a beach babe.
XOXO,
B
FOTD Friday (FOTD=face of the day) is the
weekly series where Brittany shows off a look using eye shadow.