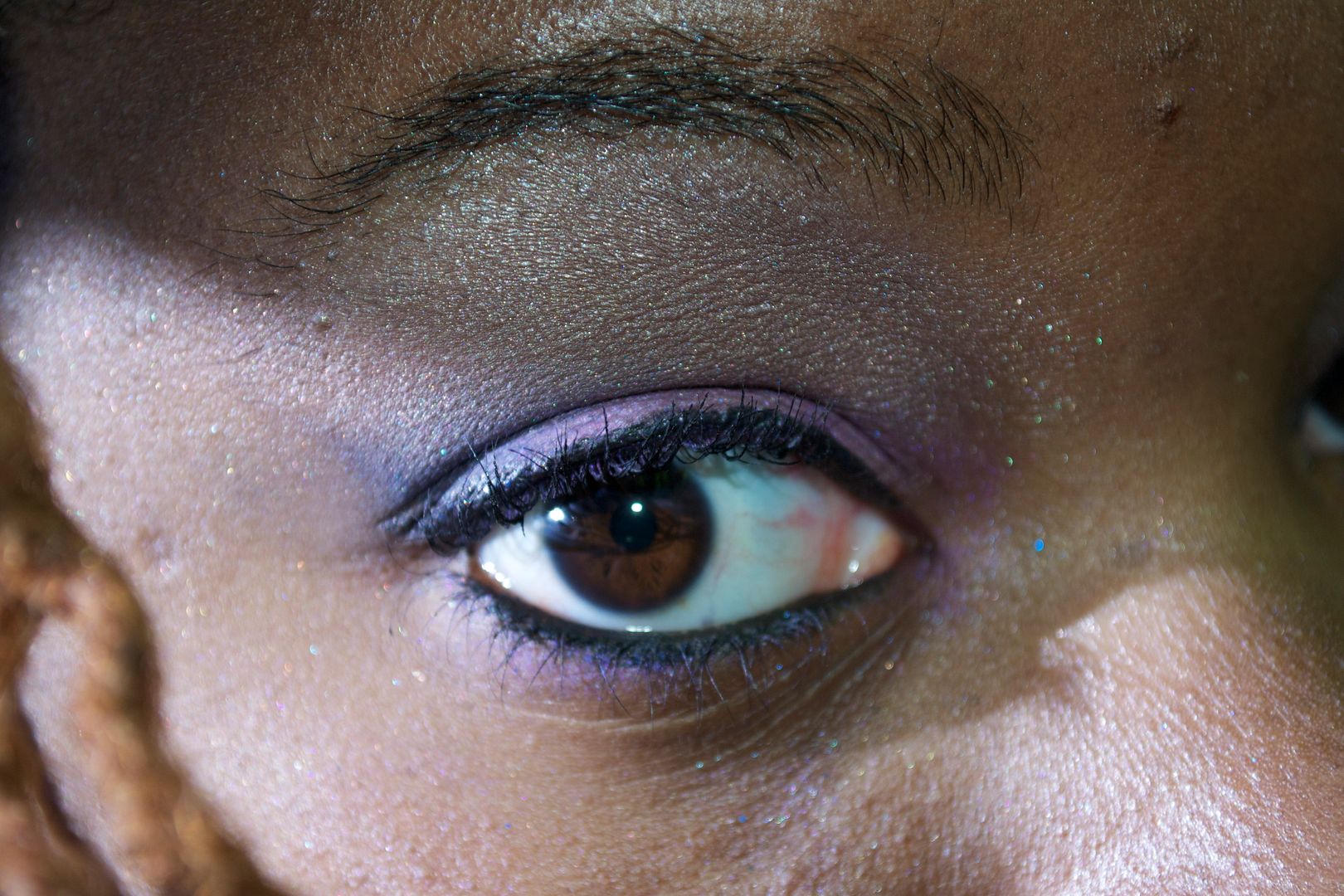 I feel like it's been forever and a day since I've worn makeup. First of all, it's too dang hot to wear anything more than mascara, liner and lipgloss. I feel like anything more will melt off of my face the second I step outside. But alas, I just had to give this e.l.f. bright eye beautybook a try.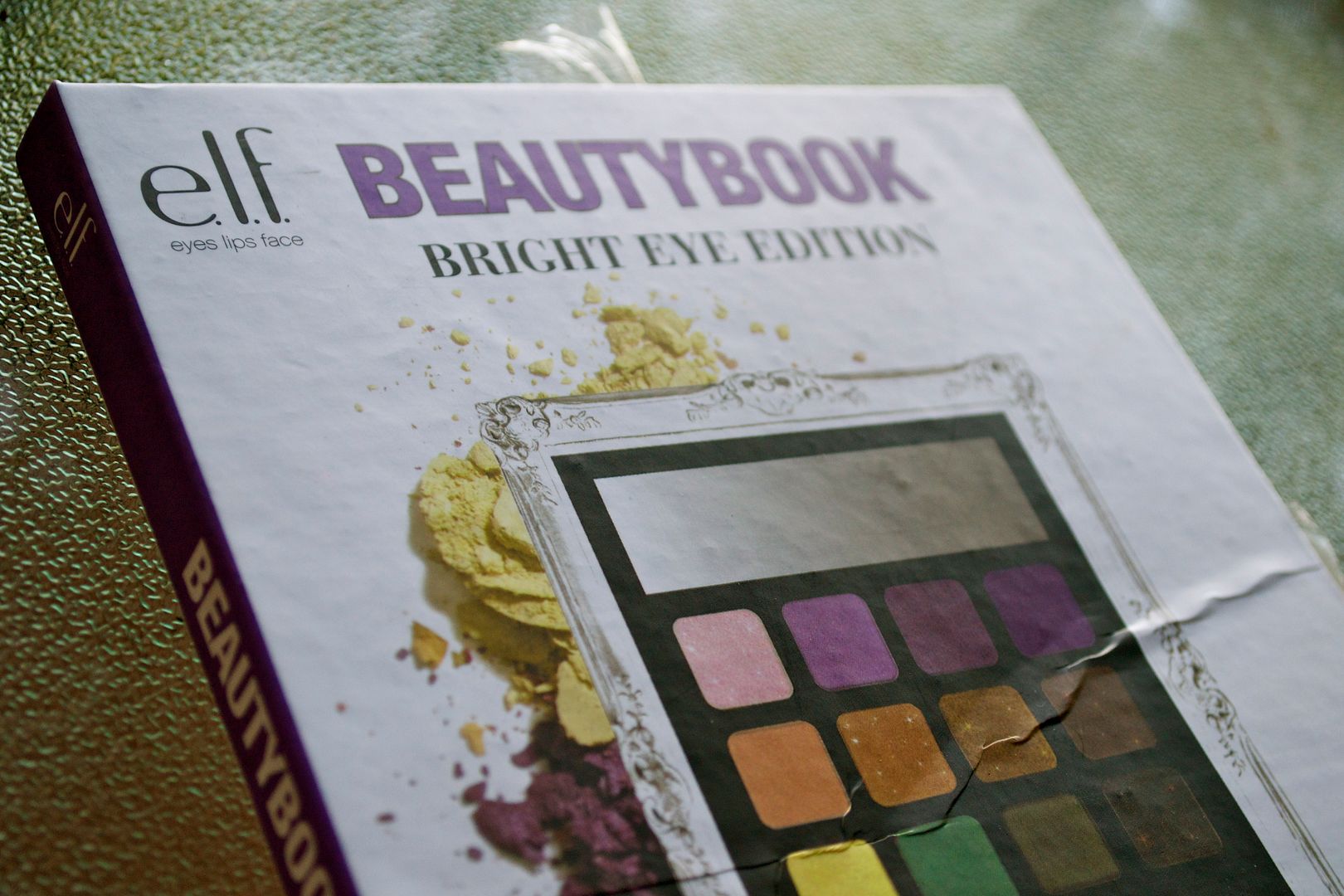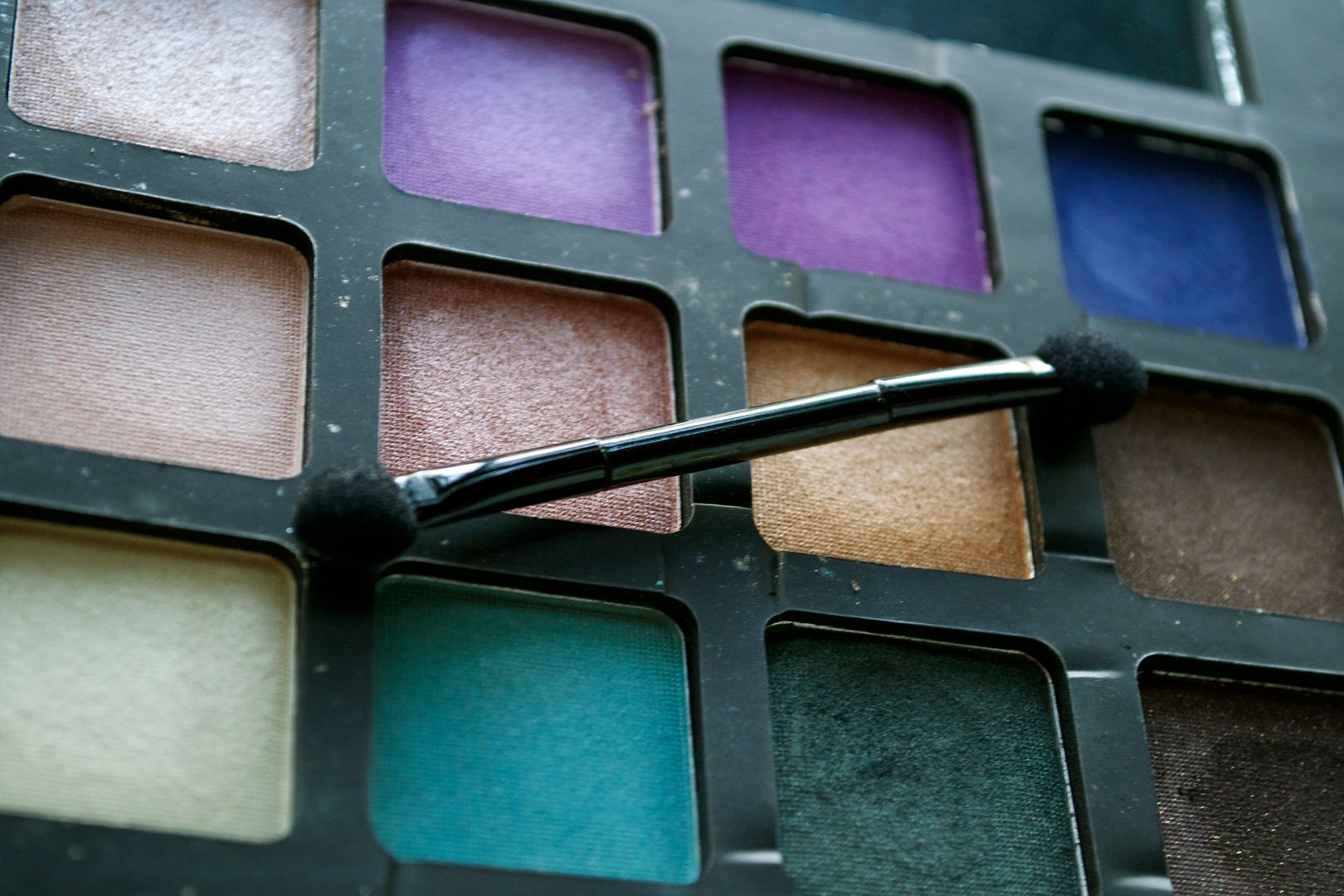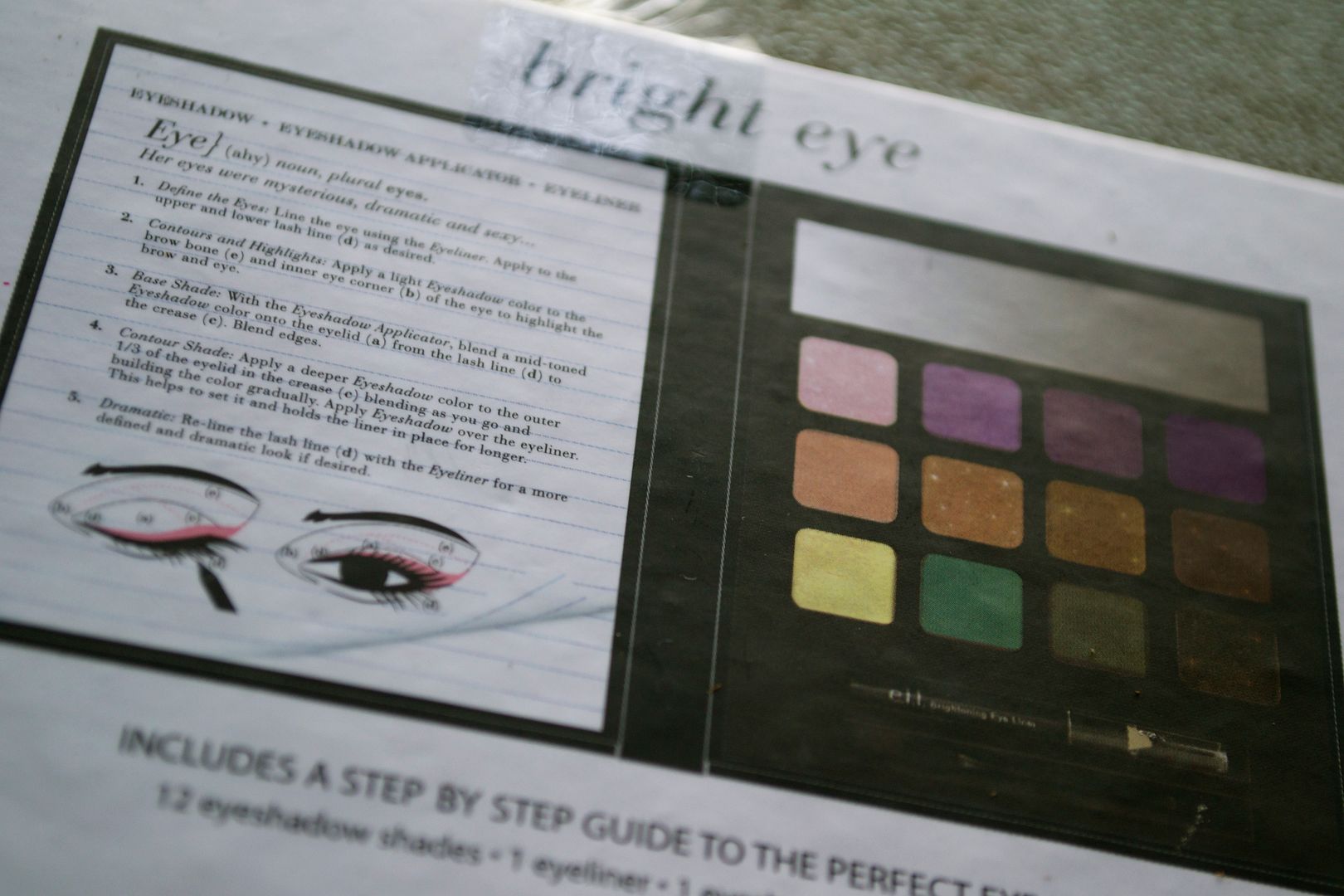 Glad to see that e.l.f. has the ingredients laid out for us to see. A must have for ladies and gents with allergies.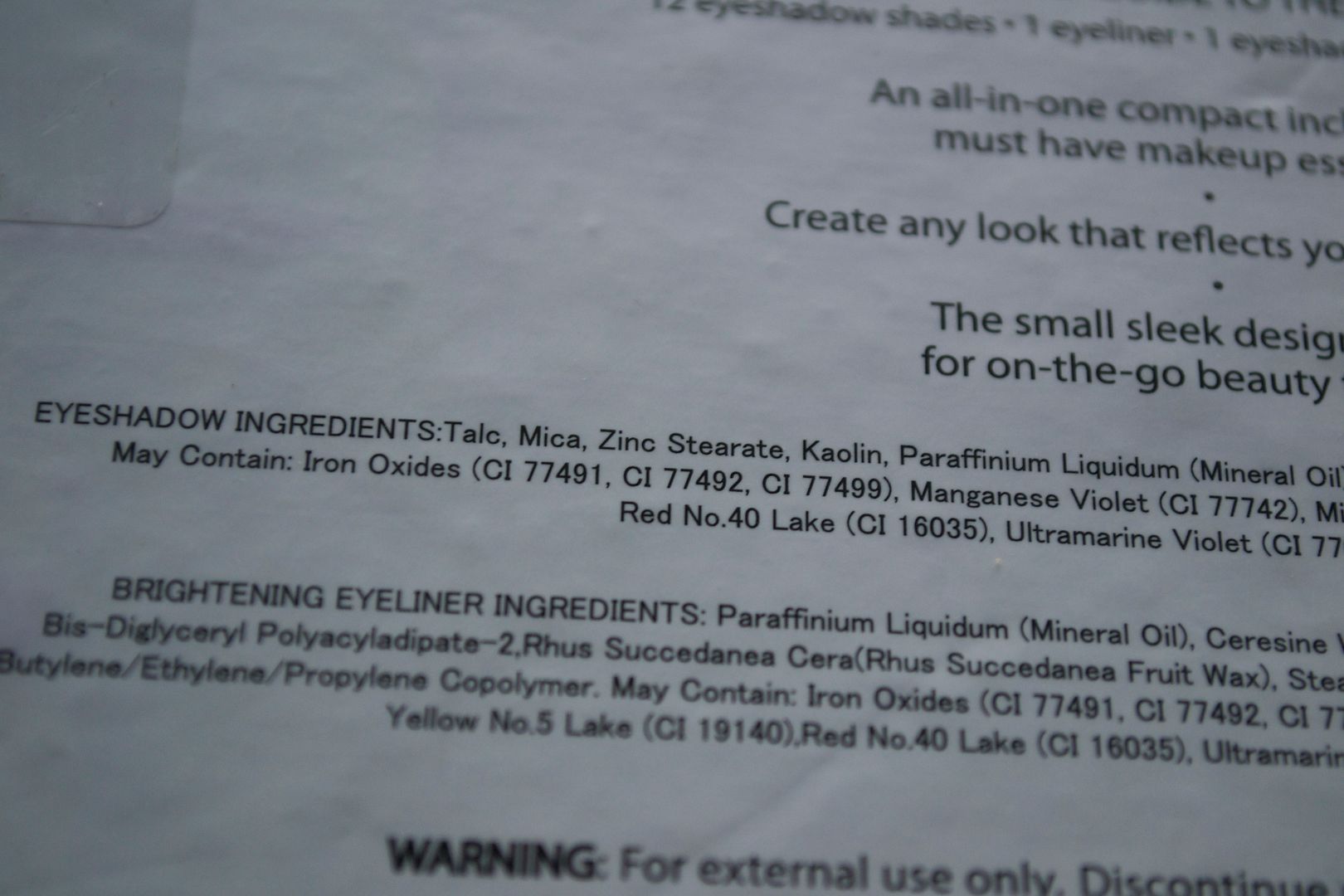 You can grab this beauty book and many others like it for a whooping $5. No, I'm kidding. $5 is not at all whooping for a palette of 12 eyeshadows. But is the quality up to par? Let's take a look see here…
For $5 you'll get 12 eyeshadows, a mini eyeliner and a double ended sponge-tip applicator. At first sight, the shadows look to be pretty pigmented. I am loving the range of colors and when I swatched it, they came out silky smooth on my skin.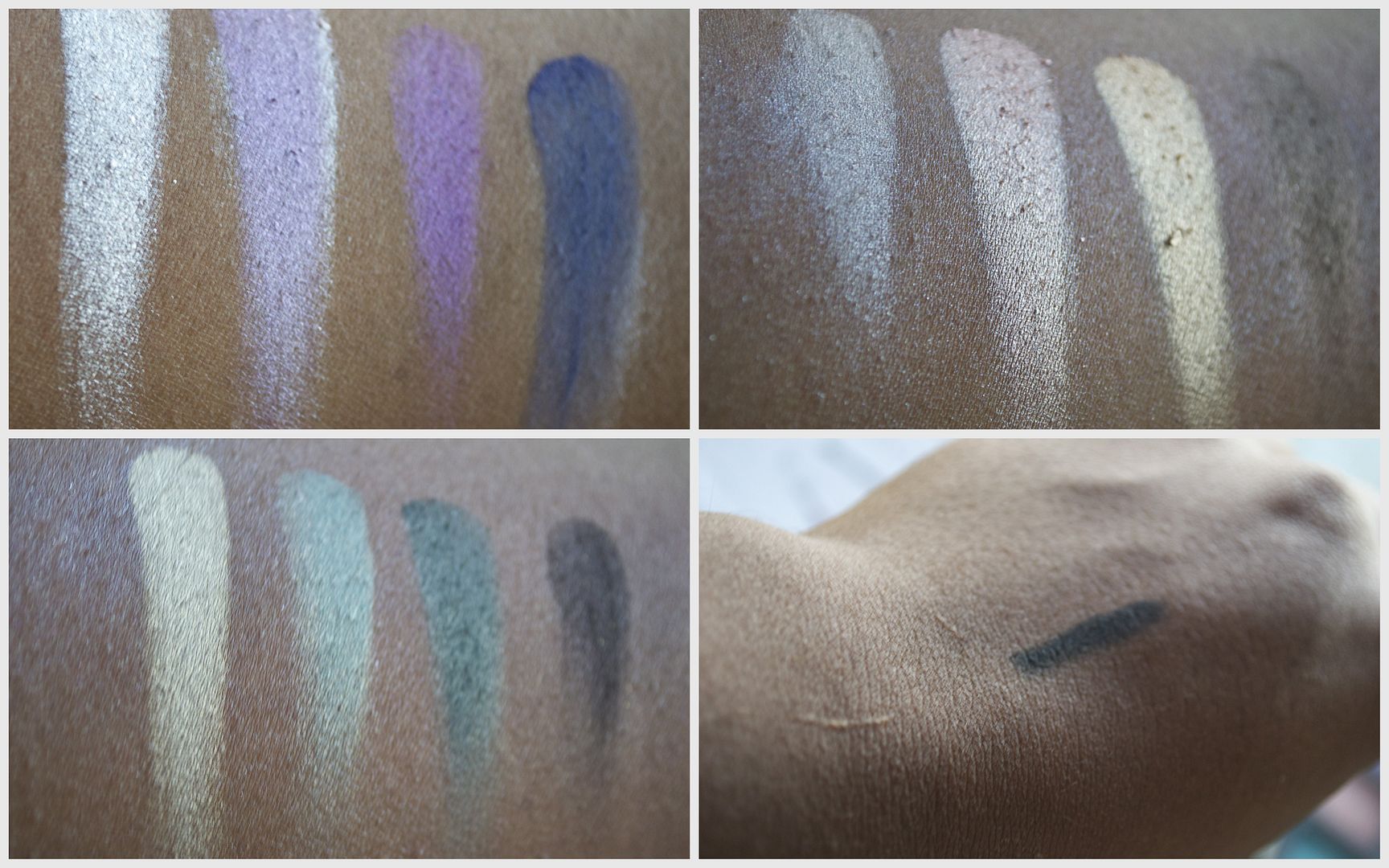 To the left of the book you've got a little diagram and suggested eyeshadow placement and looks. Which will come in super handy for those new to makeup. But I'm pretty much a know-it-all and so I ignored the suggestions and got right to work. The minute I saw that purple shadow, I KNEW I wanted to use it. Right on the lid it went.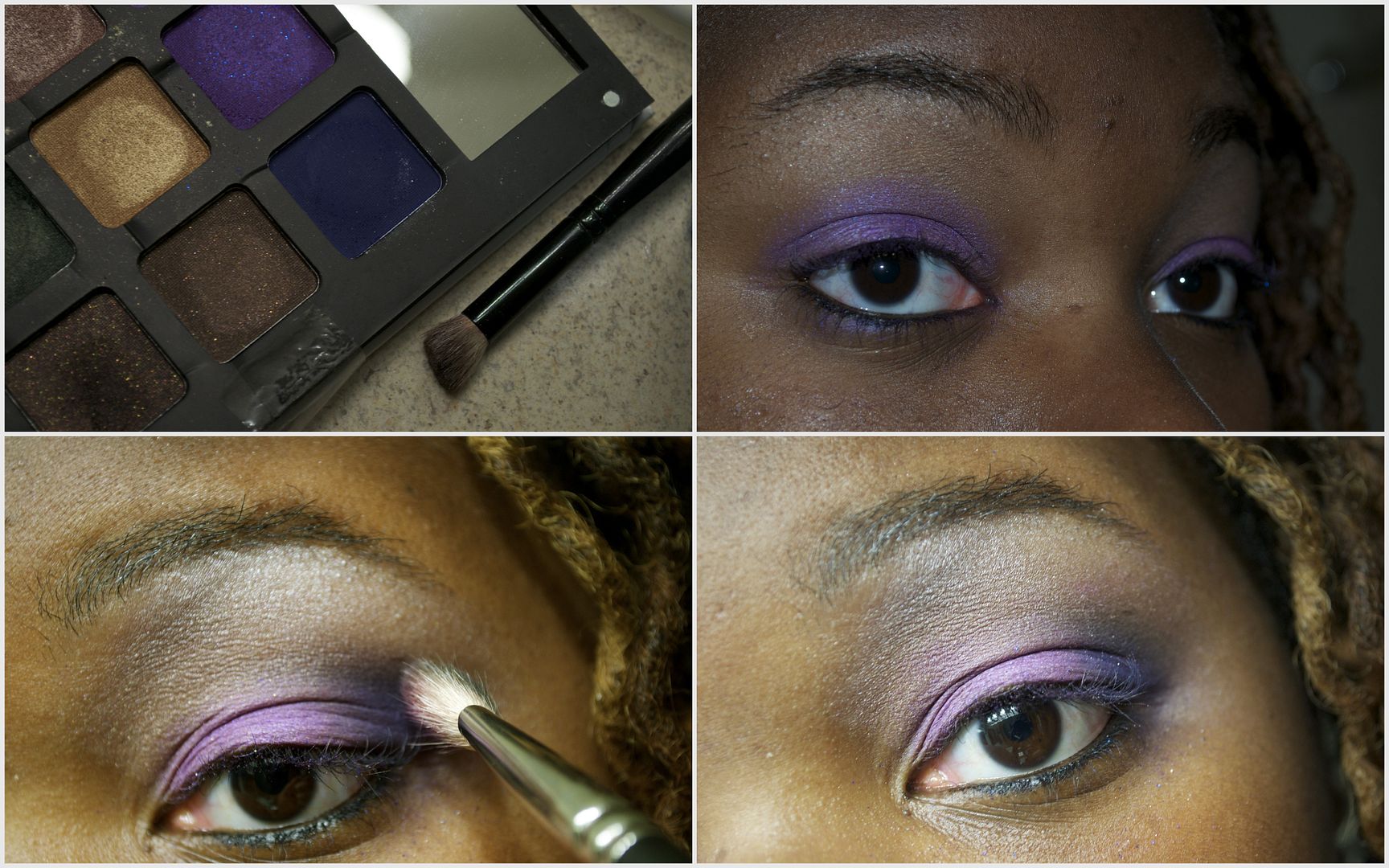 By the way, pay no mind to that scar in between my eyebrows. Like clockwork, I get this pimple every 2 months or so and I always go overboard trying to pop it and end up scarring my skin. Happens EVERY time. But we digress…
Despite really trying to pack the purple on the lid, it just wasn't giving me the payoff I wanted. What gives? And I used a pretty good base too.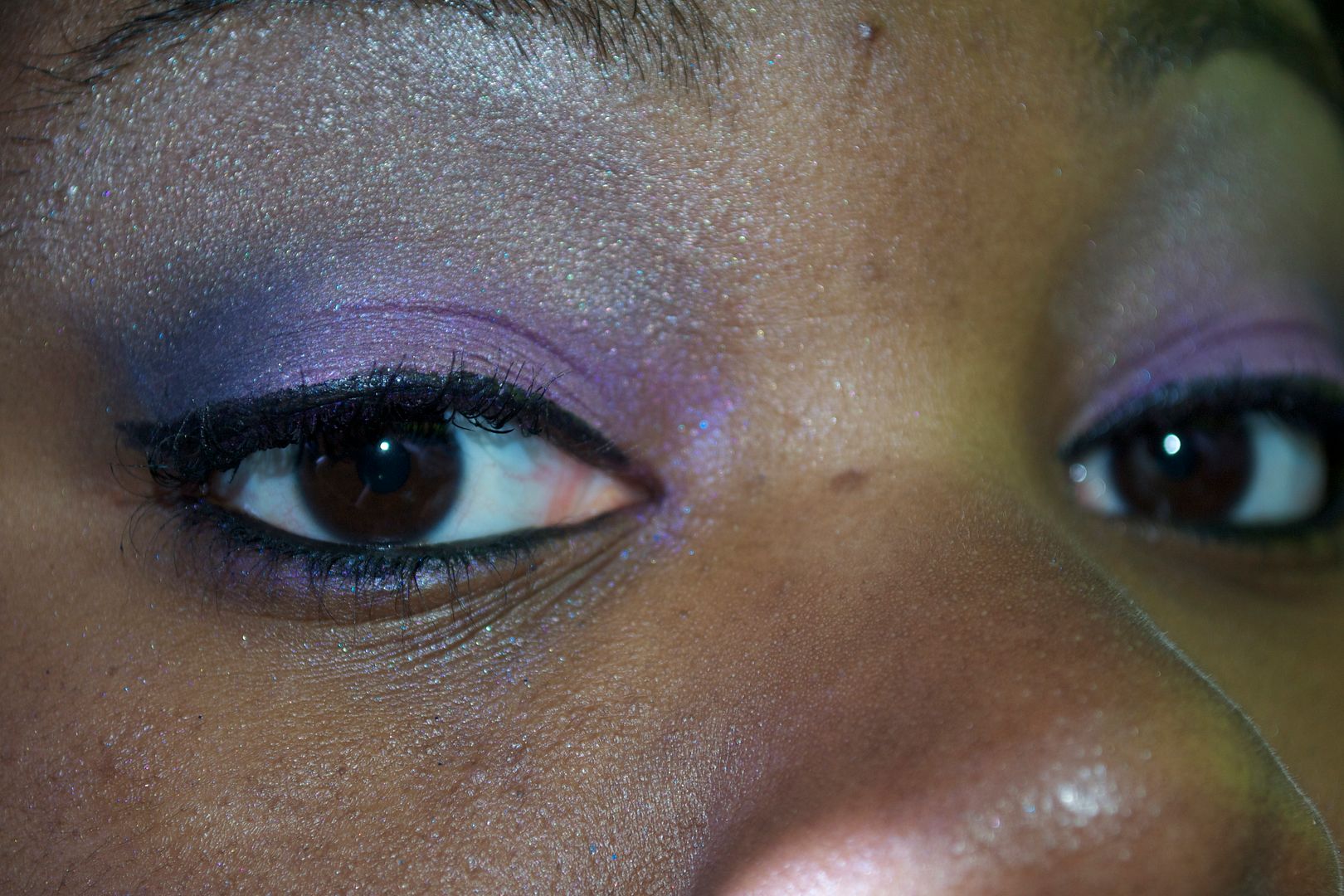 See how faint it looks? I went outside for some natural lighting and nope, it wasn't my imagination. The shadows really aren't THAT pigmented. Even if they look so in the palette.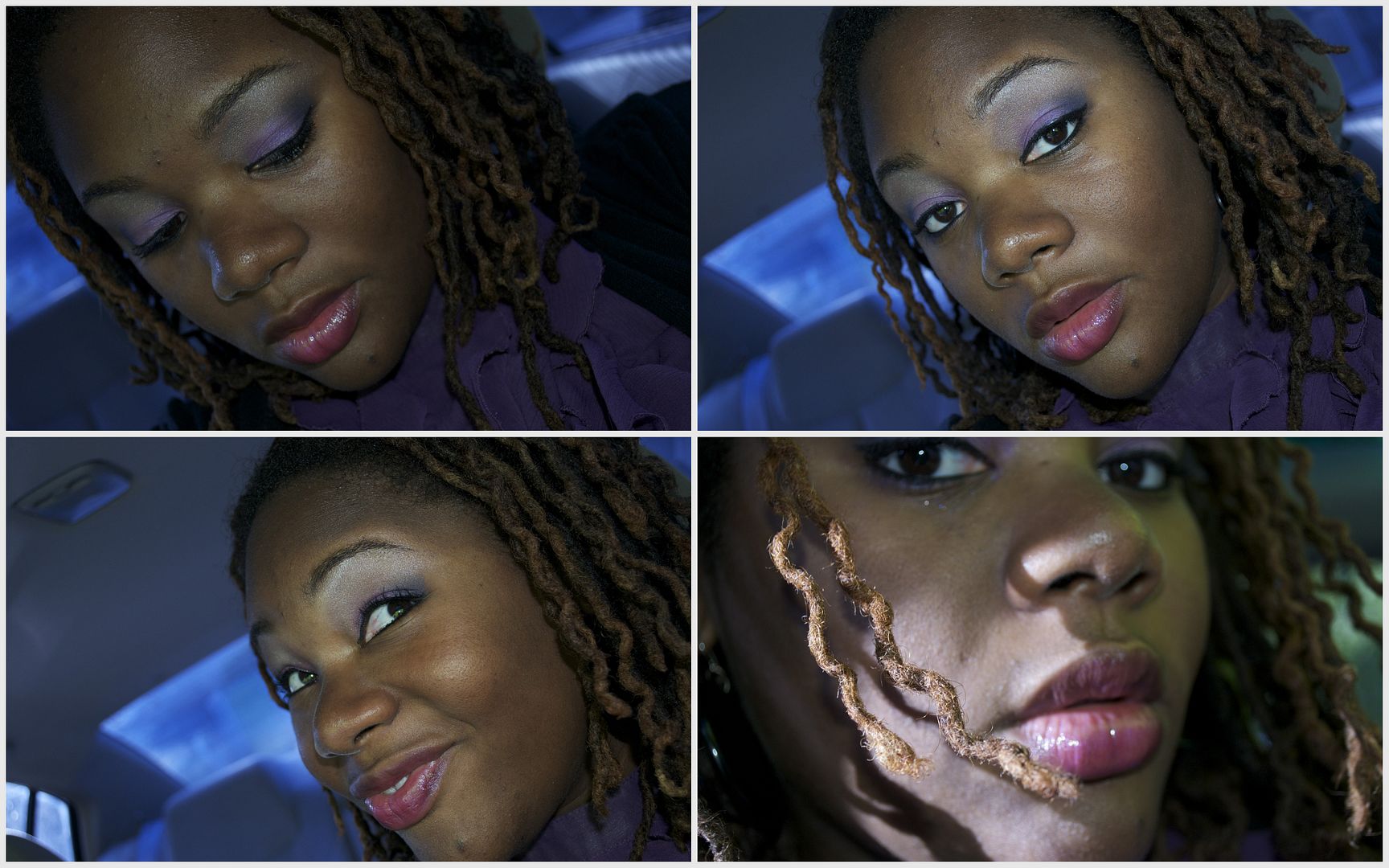 Well, I take that back. The lighter and shimmery shades are probably the best ones in the palette. The one I used on my browbone dominates the look. I didn't realize that I used so much of it. It's aliiiiive. Can you see it?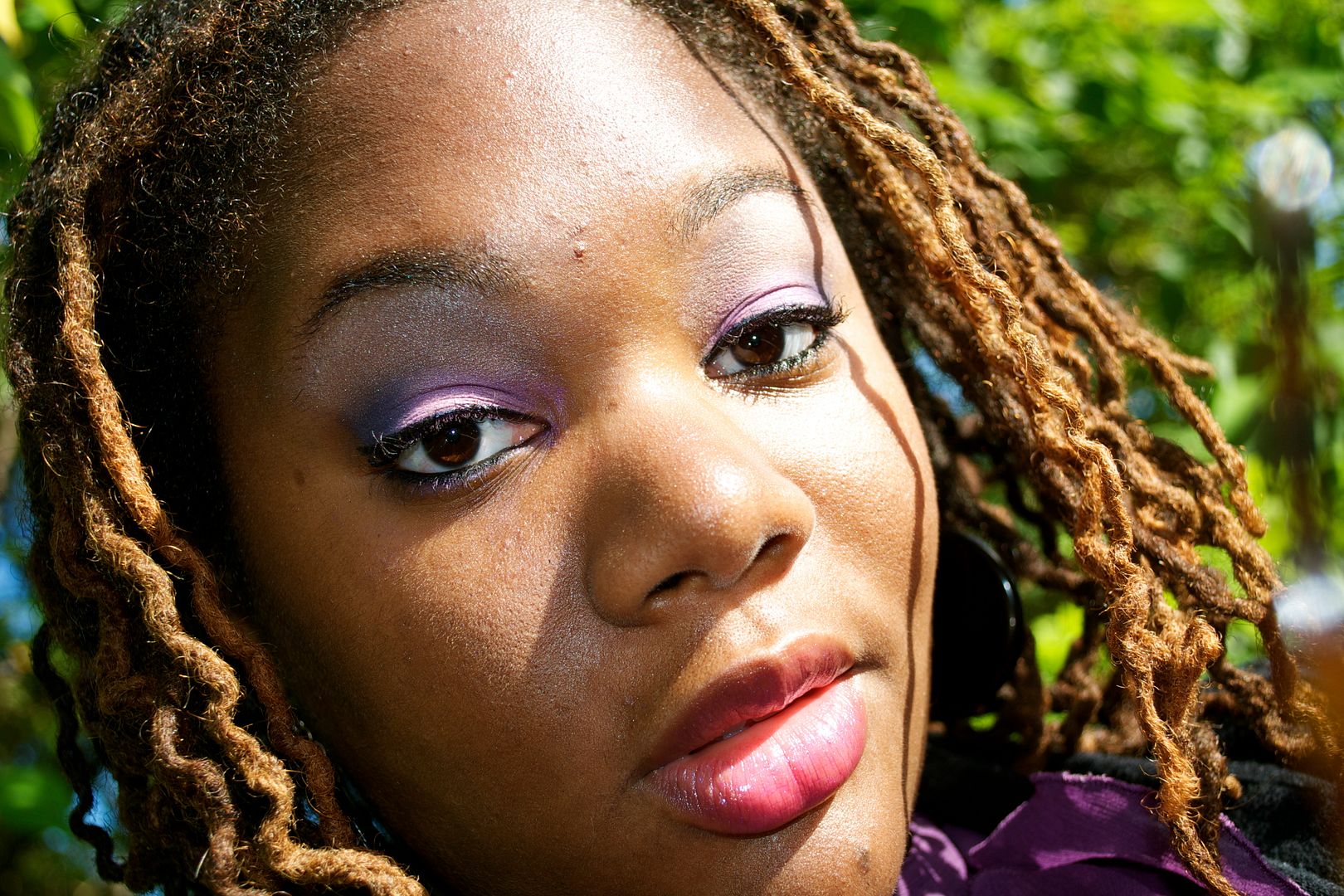 I don't care how long I live in Florida. I will ALWAYS complain about the humidity. Always.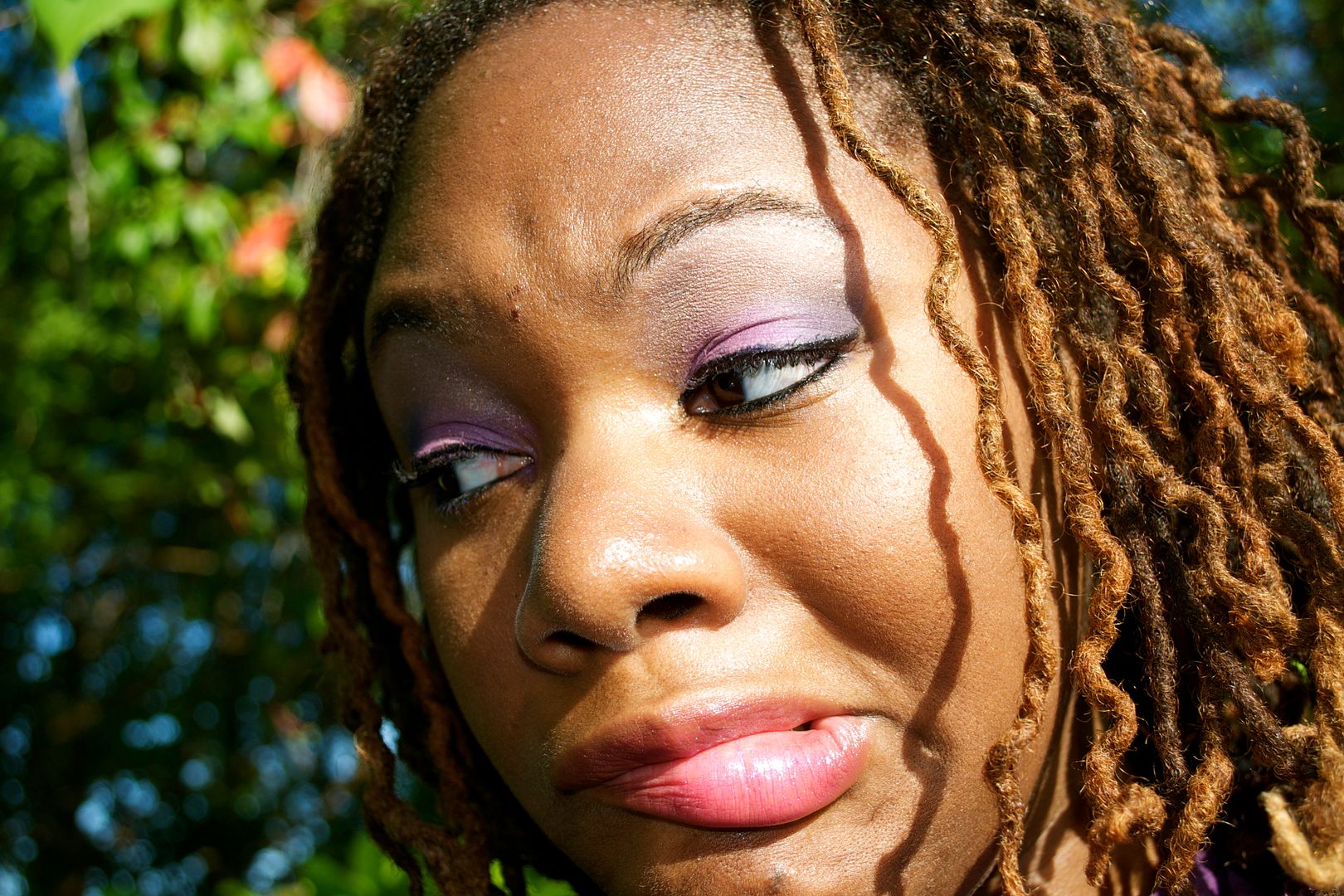 Yeah. That's that. I want to crank out a few more looks with this palette just to see what I can create. So far I can say that the neutral and lighter shades do fantastic at applying right on the lids. As far as longevity, despite not being as bright as I wanted it to the be, the purple hung around for the entire day. Impressive, no?
For $5, I don't think it's a bad palette. I wouldn't call it a bright eye palette though, e.l.f. The only shade that really stood out was the vibrant purple. Still. It's a great starter palette for those new to makeup or for the kids on a budget who want something new to play with. I love the "beauty book" concept though. That's cuuuuute.
The books come in Bright, Smoky, Everyday and Natural. There's a palette for everyone. You can get them online and anywhere e.l.f. products are sold. I've seen 'em at Target.
What do you think? Yay or nay to e.l.f.'s beauty books?