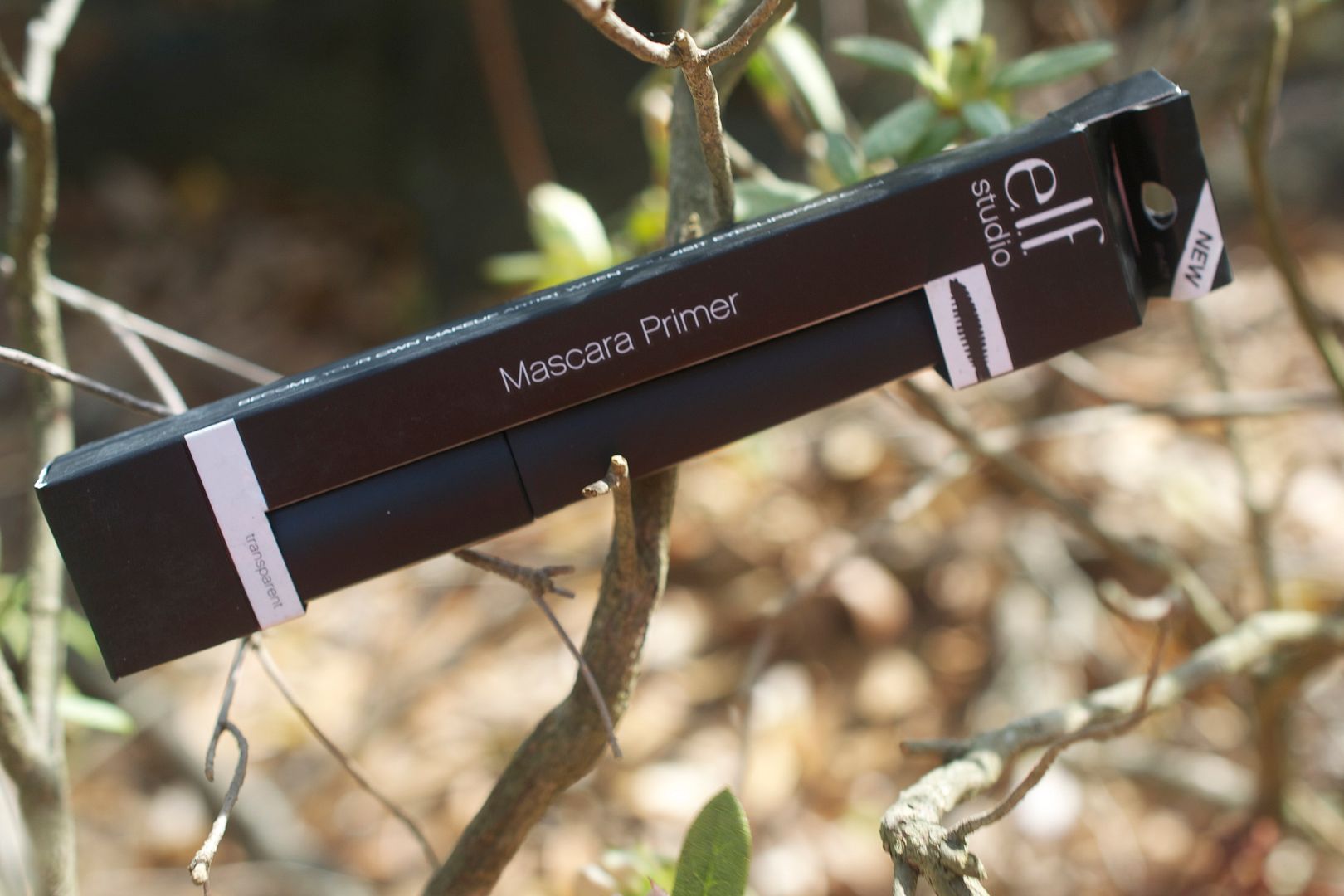 It's e.l.f.! I haven't reviewed anything from my favorite brand in quite some time and so I figured it was time to hop to it. Plus, I've been getting a lot of questions about their mascara primer. Their $3 mascara primer. Their $3 mascara primer that works as well as the higher-priced ones. Yep. And this is why e.l.f. rules.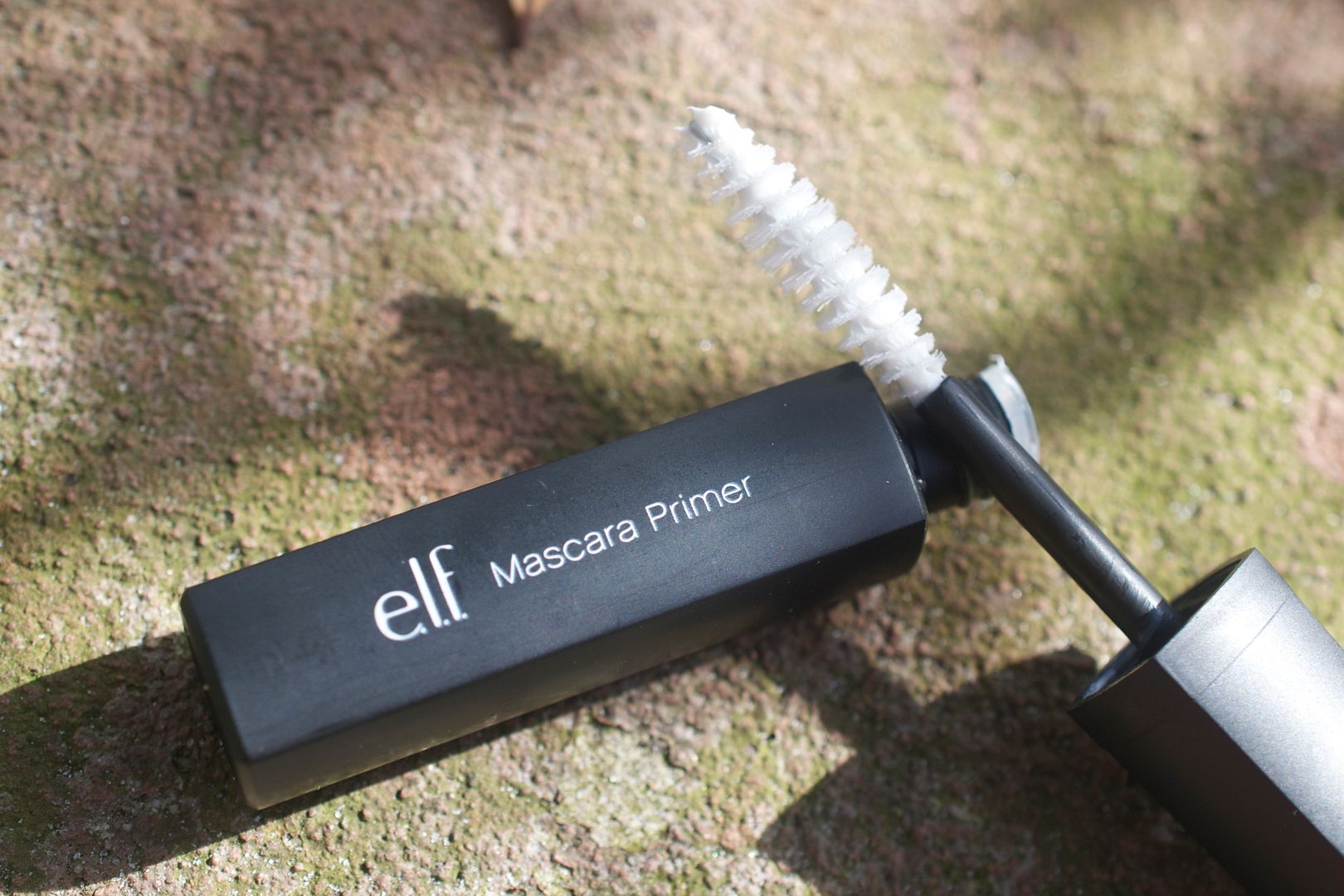 Price: $3 at EyesLipsFace.com and Target stores
Packaging (brush wand): 3 out of 5
Overall: 4 out of 5
What It Claims: "Lengthen and volumize eyelashes instantly with this Mascara Primer. Revitalize lashes with Pro-Vitamin B5, Hydrolyzed Wheat and Soy Protein-enriched formula. An excellent conditioning base for mascara. Coat each lash with this nourishing primer for lashes that appear naturally thicker, longer and stronger!" (source)
The Truth: Always wanted a mascara primer and didn't want to drop pennies on one worth more than $10? This one is sooooo worth your $3.
What I Loved About It: This baby really helps thicken lashes quickly.
What I Didn't Like: The wand doesn't suck but getting into those inner corners sucks just a bit.
Overall: Primers, primers, primers….do ya need 'em? I guess it's a personal thing. As a mascara junkie, I always like to keep a good primer on hand. And considering e.l.f.'s is so affordable and does a REALLY good job, I'd go with this one. It's hard to review primers because on one hand I feel like they are all so similar. Except for the wands…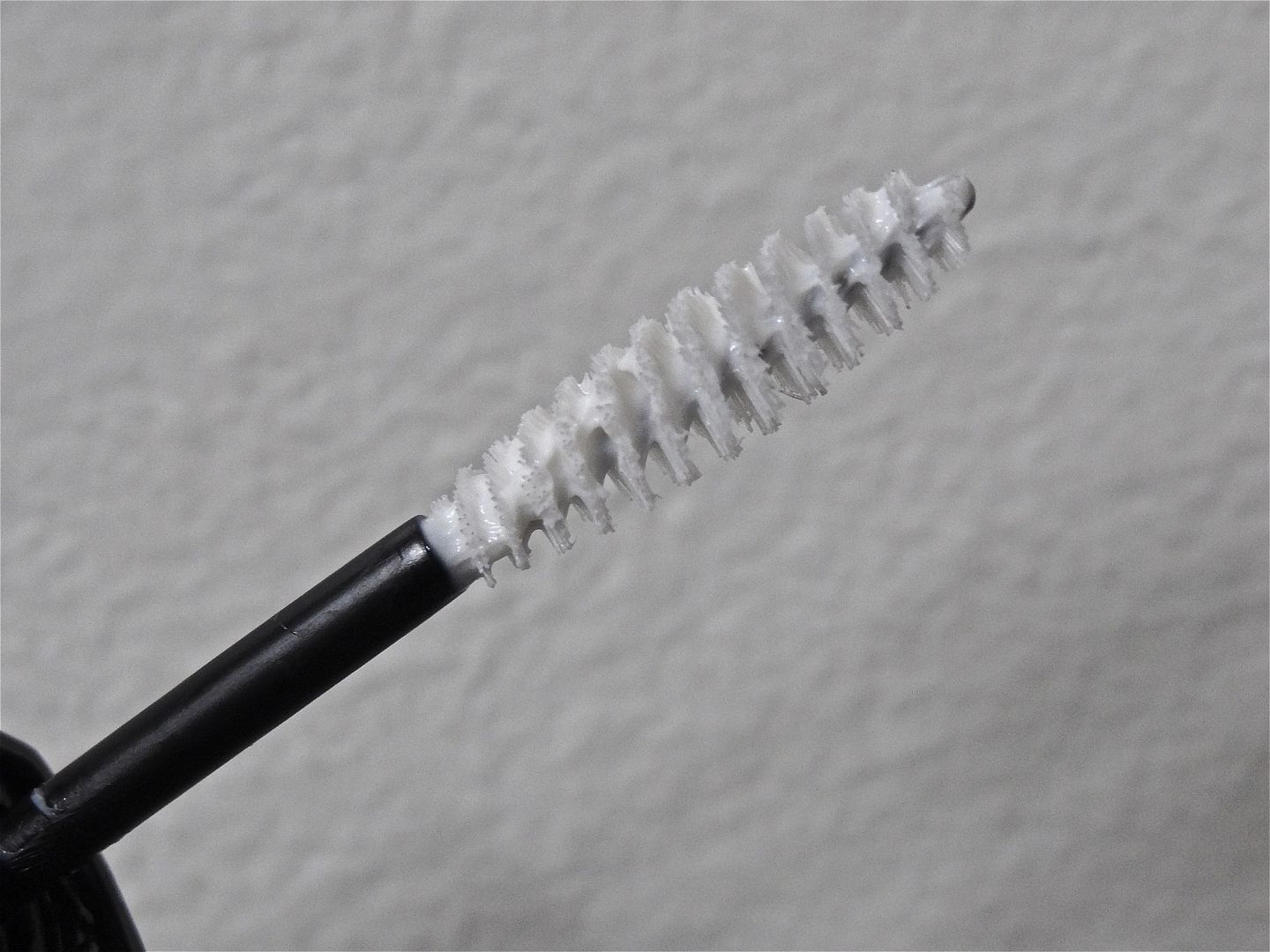 The wand for this one is just okay. Getting the corner lashes is tricky but if you accidentally get some primer on your lower lashline, it's no biggie. You can simply wipe it off and keep on truckin'. That's the best thing about primers…they do REALLY good at "prepping" the lashes for the mascara. This primer lengthened my lashes and bulked them up a bit and by the time I came through with the mascara, the lashes were already voluminous.
Another great thing about primers is that they make it so that you don't need to wear more than one coat of mascara. While I normally feel the need to wear 2-3 coats of mascara, this primer gave me the look I was looking for with only 1 coat of mascara. Score! And while 2-3 coats of mascara would normally leave my lashes brittle – the primer kept them softer. Not that I NEED soft lashes but it was a nice little perk.
Do you need a primer? Not really. Especially if you're okay with how your mascara performs. But if you'd like to push it to the limit to see if the mascara can be enhanced, this $3 primer is worth a try.
Bare Lashes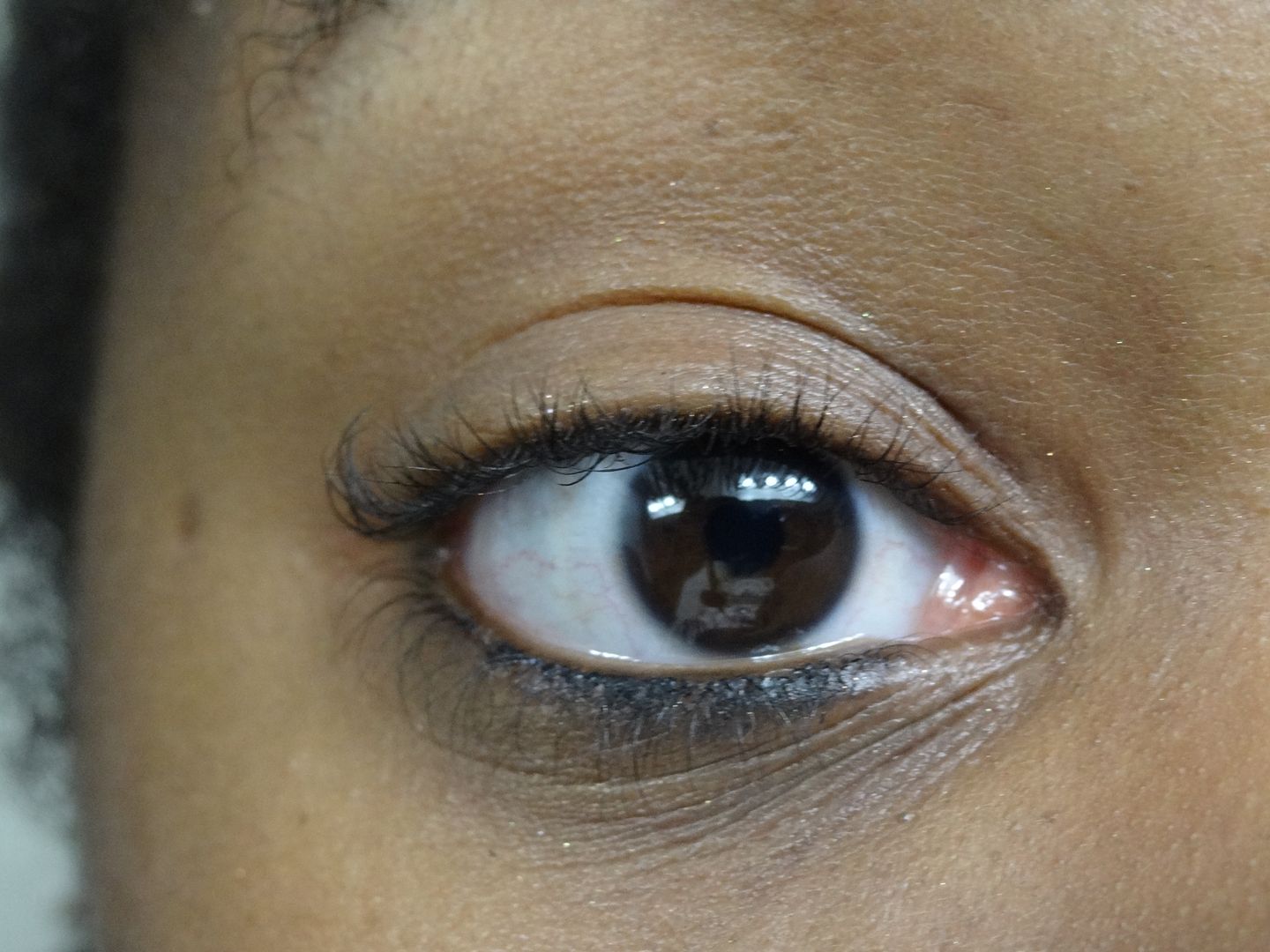 Lashes after 1 coat of primer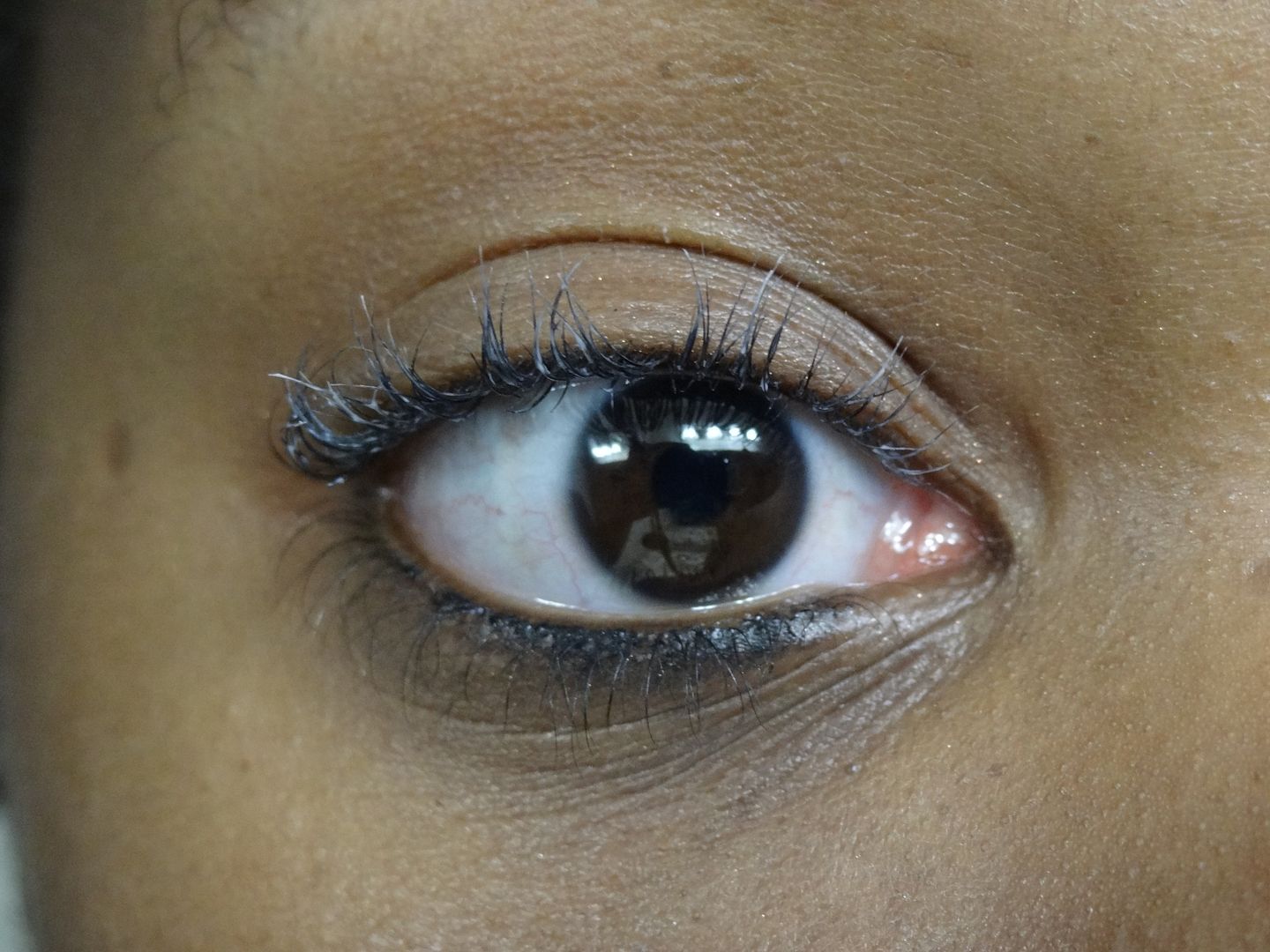 Lashes with 1 coat primer, 2 coats of mascara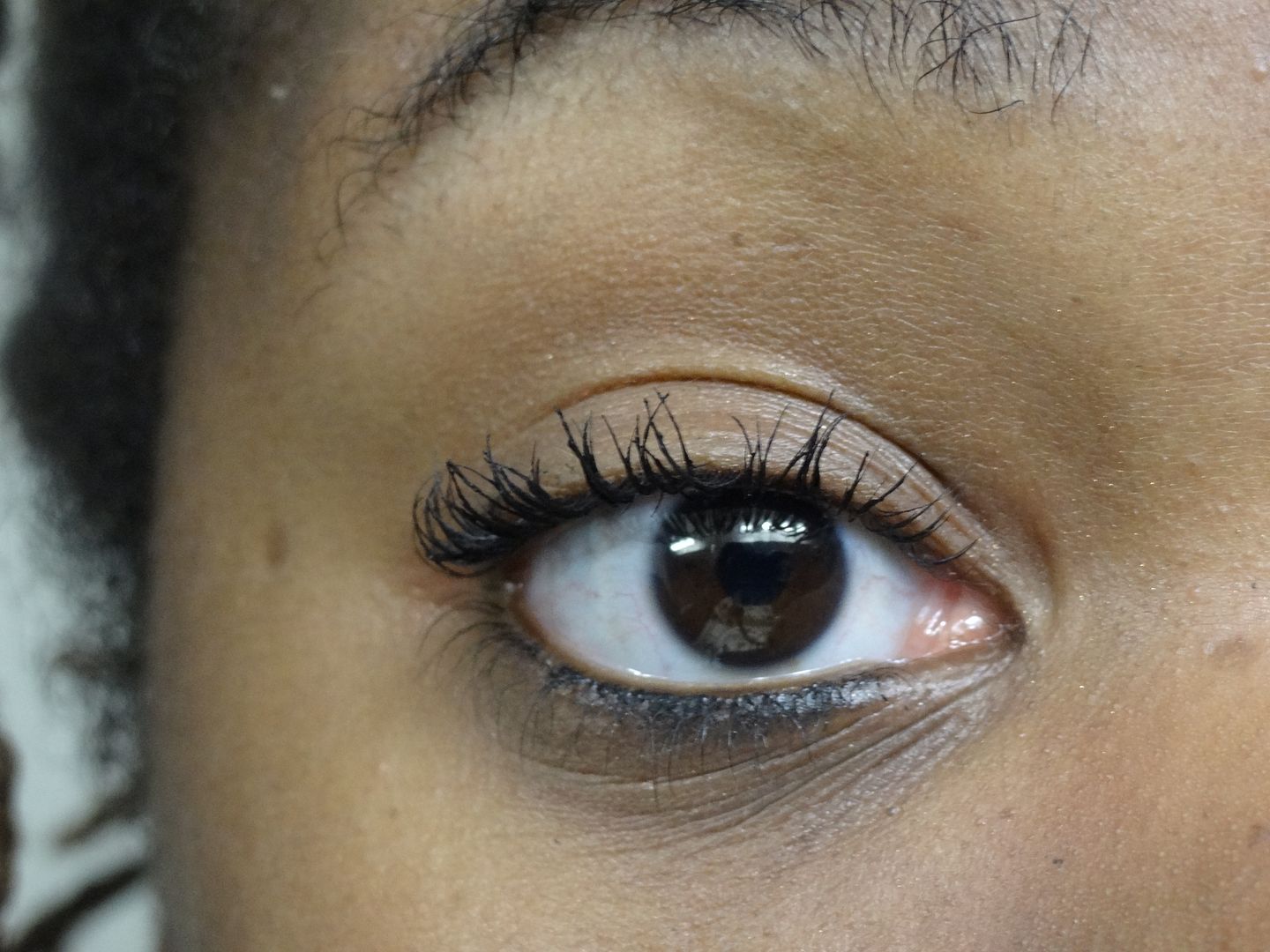 Lashes with 1 coat primer, 2 coats of mascara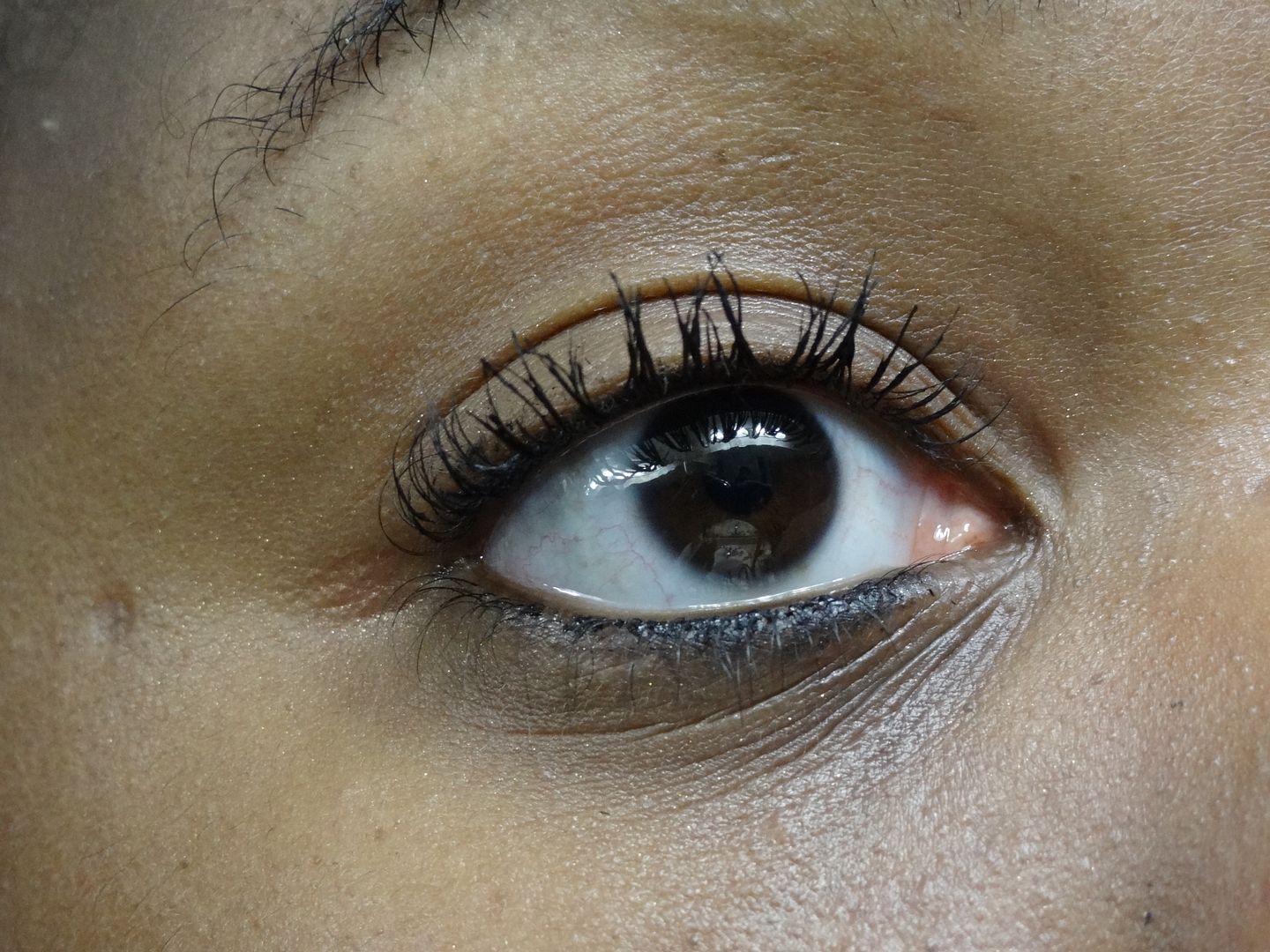 Lashes to the left are just 2 coats of mascara. Lashes to the right have primer and 2 coats of mascara.

Do I recommend it?: Sure. But only if you want to try something new.
Are you a fan of primers or do you find them a bit pointless?