Essence rocks. And of course y'all know this because I am forever bragging about this insanely affordable brand. From their cheap (and awesome!) gel liners, their metallic eyeliners, $3 blush and world glass glosses, Essence is hands down one of my favorite drugstore brands everrrrr.
Fellow Essence lover Anne reached out to me to see if she could do a mascara review on an Essence mascara and I was like "Um…yeahhhhh!"
Take it away, Annie!
Essence all Eyes on me, with my new Amika hair bow (haha, a joke kinda, cuz it's a bow…made to look like hair…that you wear…in your hair). Both available in Ulta stores and Ulta.com.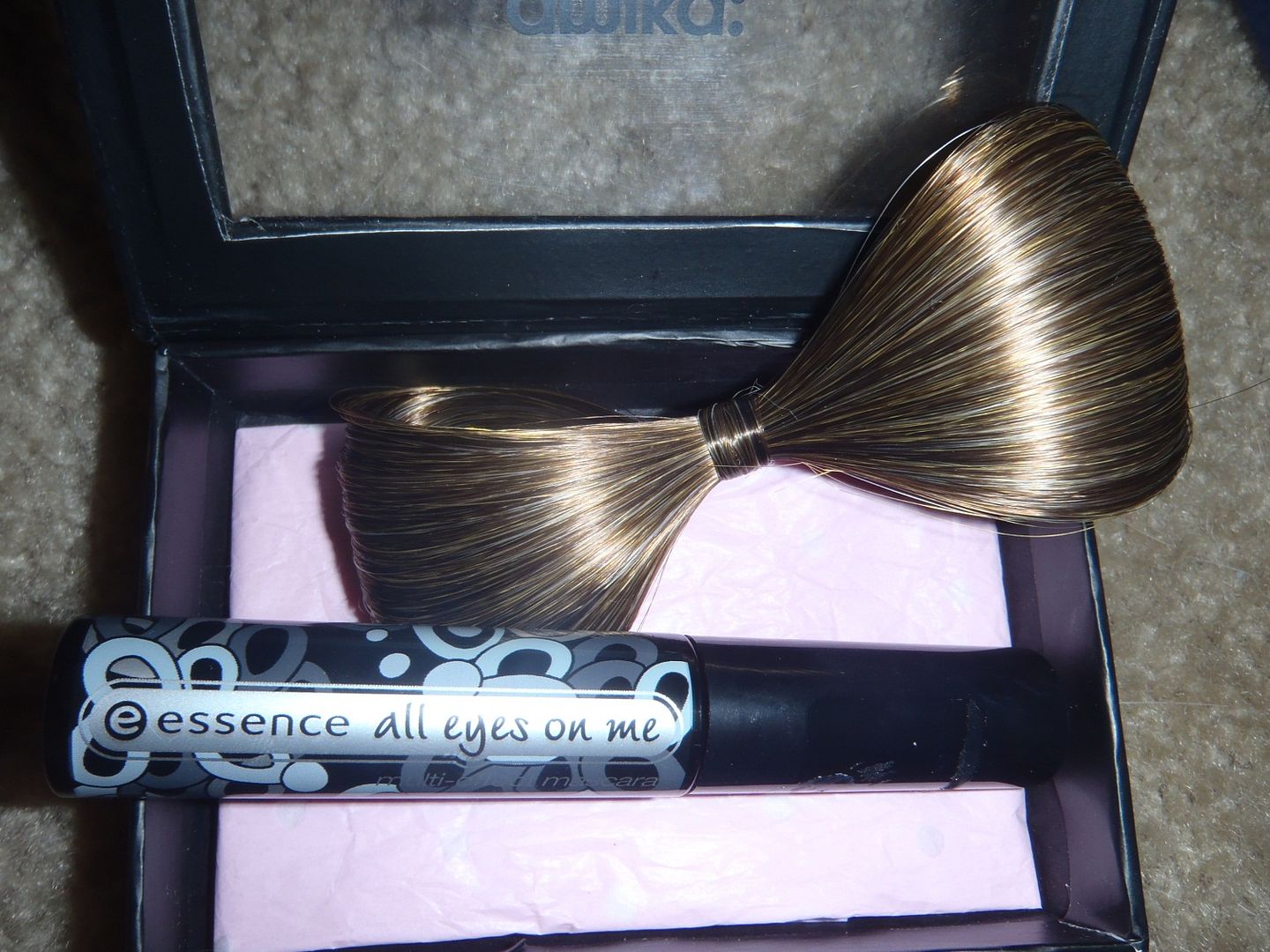 Price: $1.99 at Ulta.
Packaging (brush wand): 4 out of 5
Overall: 5 out of 5
What It Claims: "The all eyes on me multi-effect mascara has it all! the innovative brush and the unique texture of the mascara provide your lashes with extra volume and breathtaking length. Each lash is perfectly separated making your eyes pop!" (source)
The Truth: Amazing length and definition add awesome drama to any eye look.
What I Loved About It: This is a fabulous mascara, for less than the price of a soda and bag of chips.
What I Didn't Like: Ummm…… It would be nice if this mascara would do the dishes and switch the wash for me, but I don't have any real complaints.
Overall: This is a superdupertotallyawaesome mascara, Like f'real. The spiraled brush really helps the smooth formula glide over lashes to provide mega-long, dark, defined lashes.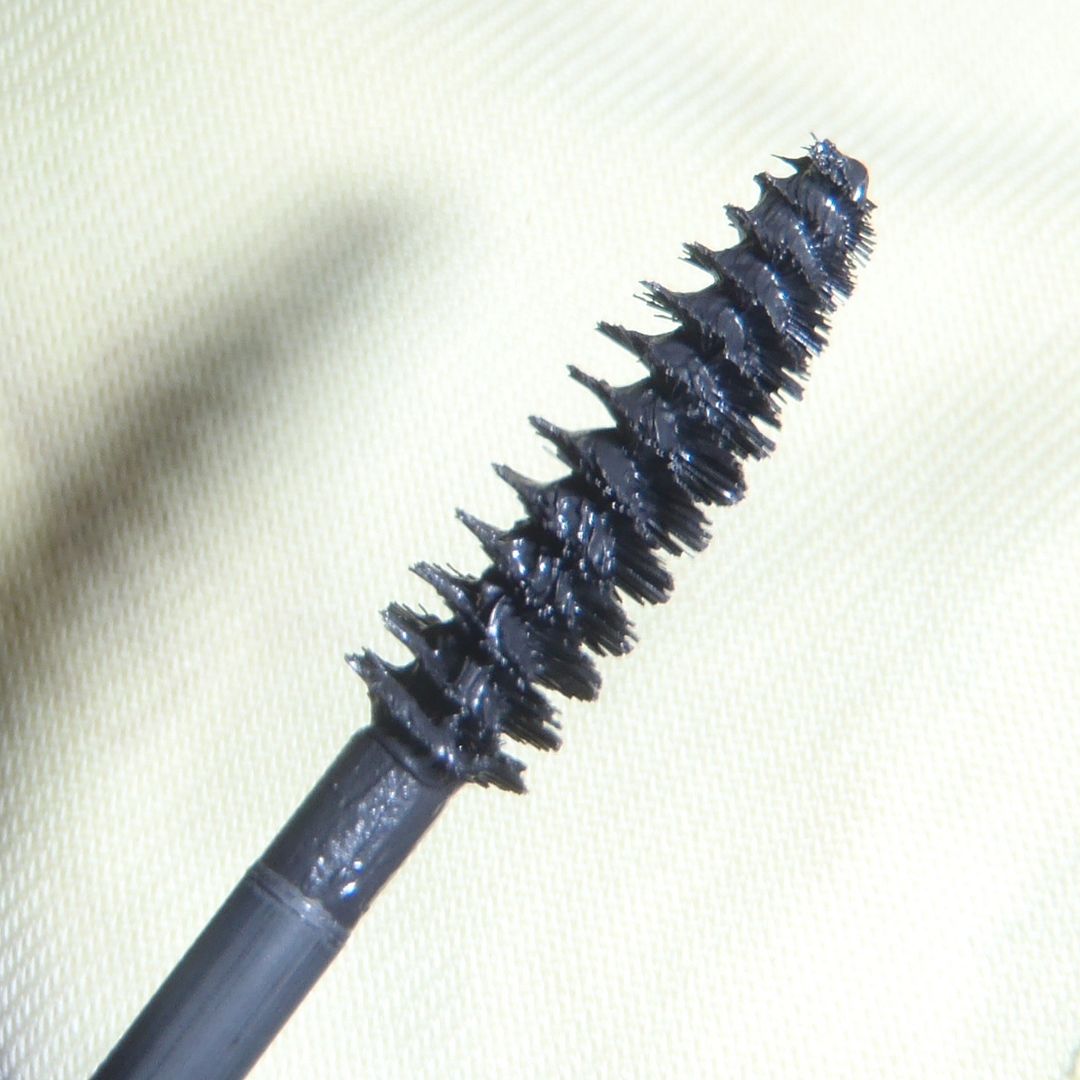 I would pay 5-10 times the original price for a mascara of this quality, so the fact that you can get it for under two bucks makes it all the better. Color me impressed because not only is this the cheapest mascara I own, but also one of my favorites. I own most of the Essence mascaras and use them on a daily basis. I know this is probably really terrible, but I sleep in mascara from time to time (yeah yeah I know, "you're gunna mascara your eye out, kid!")
There is a reason behind my madness though, several of the essence mascaras claim to dye the lashes, and I find this true. I have very fine blonde lashes, and letting a mascara really set in leaves me with darker, more noticeable lashes for the many times I am too busy/lazy to put on makeup. I have yet to test the longevity of All Eyes on Me, but the formula is smooth and flexible and did not flake in the time frame I wore it. I don't say this often, but this may be too much of a good thing. I mean it would be very hard to achieve a subtle eye look using this mascara, because it definitely gives that rimmed in black, look at me lashes with just two thin coats.
I don't know if this mascara would give the same results to someone starting off with darker, thicker lashes, but at two bucks, I am recommending it to just about everyone.
Bare Lashes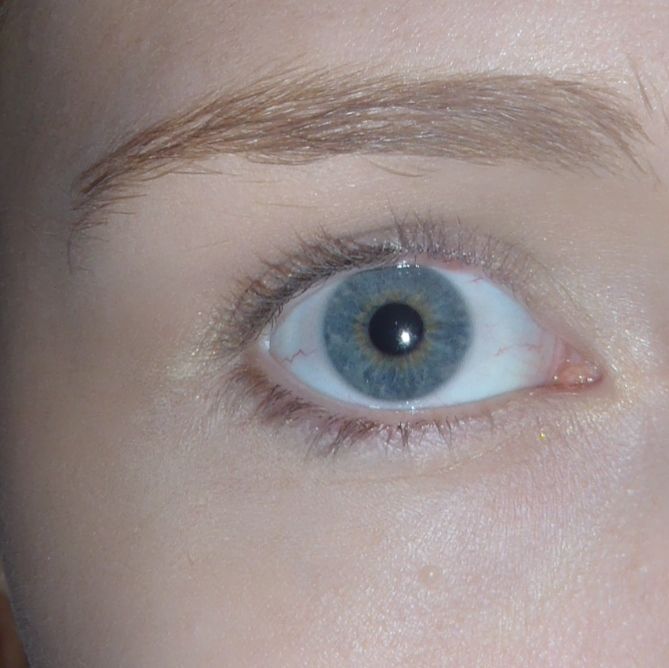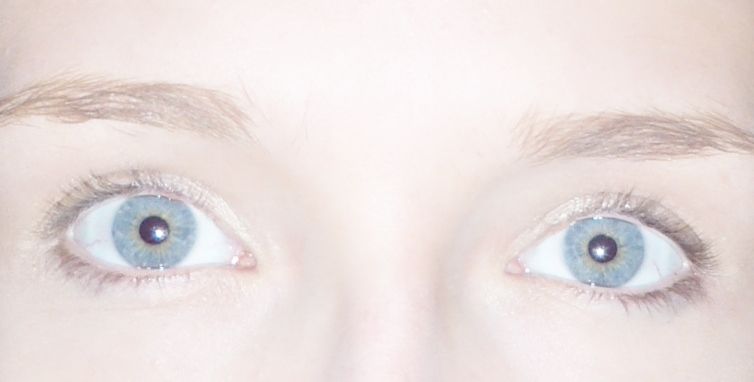 Lashes after 2 coats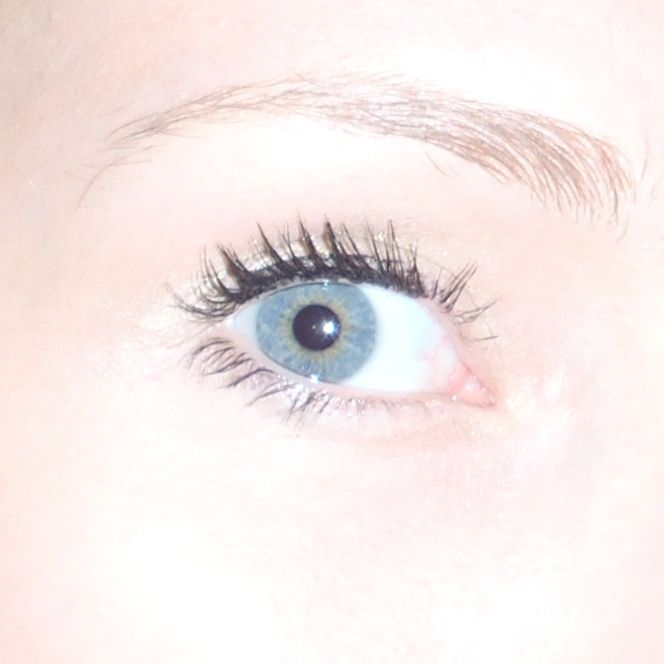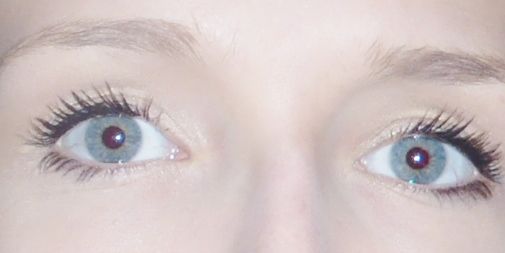 Do I recommend it?: In a word? Yeah. I mean really. Come on. For two bucks? I mean if you don't want big lashes (who doesn't want big lashes???) then take your eight quarters and buy yourself something really nice like a bottle of water and a candy bar. Oh, wait, you cant have a bottle of water and a candy bar for two dollars. But you can have these lashes! FTW!
What do you think? Have you tried any Essence products? Is there a cheap brand you love?