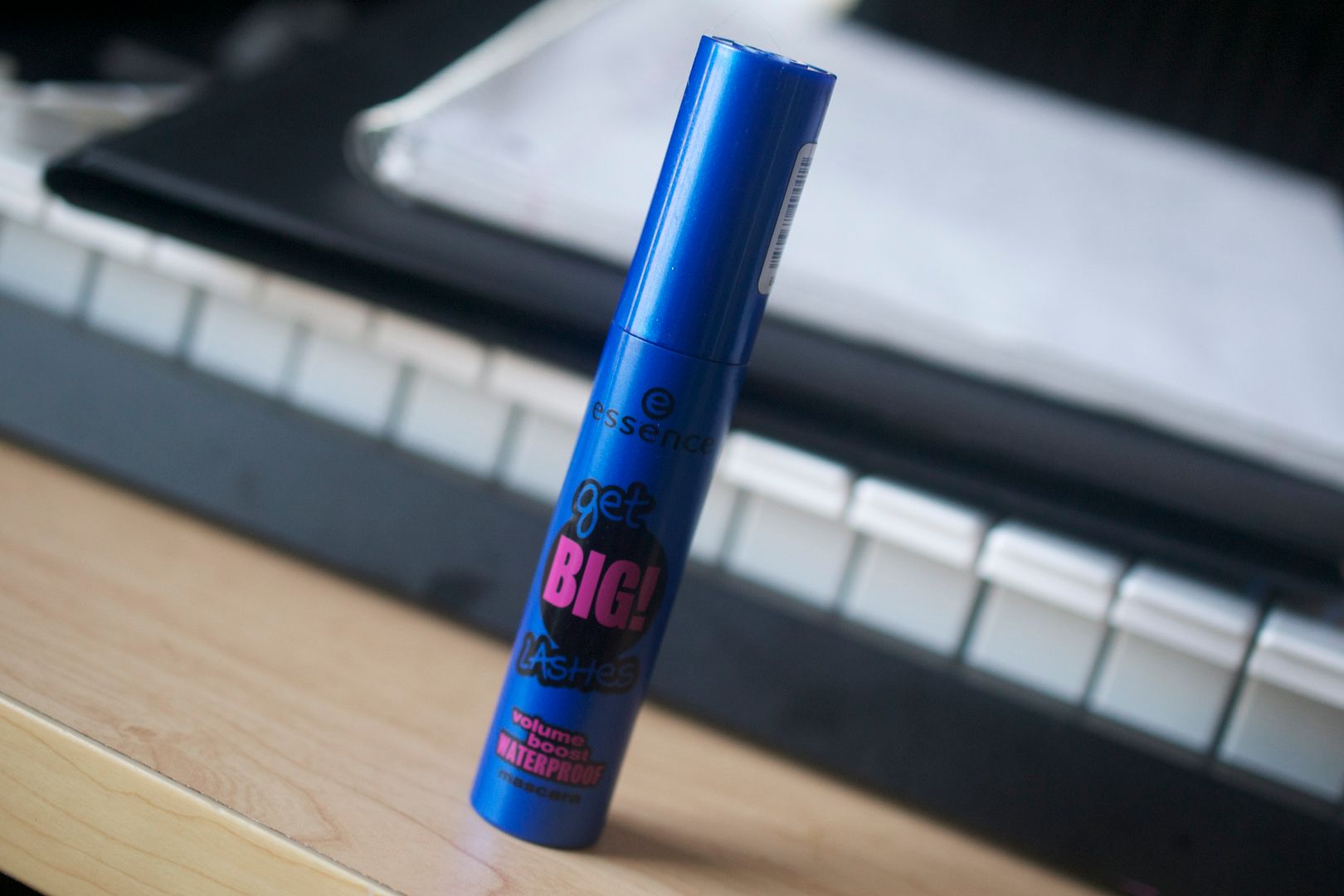 Oooh baby baby! It's an Essence mascara. I love me some Essence products. Have you seen their new swoon-worthy nail polishes? Girl. GIRL! They are hot stuff. I've played around with some of their mascaras before too haven't been too impressed. But the other week I was in Ulta (for no real reason, of course) and came across this mascara. I'm always getting requests to review waterproof mascaras so I decided to give this baby a whirl.
Essence Get BIG Lashes Volume Boost Waterproof Mascara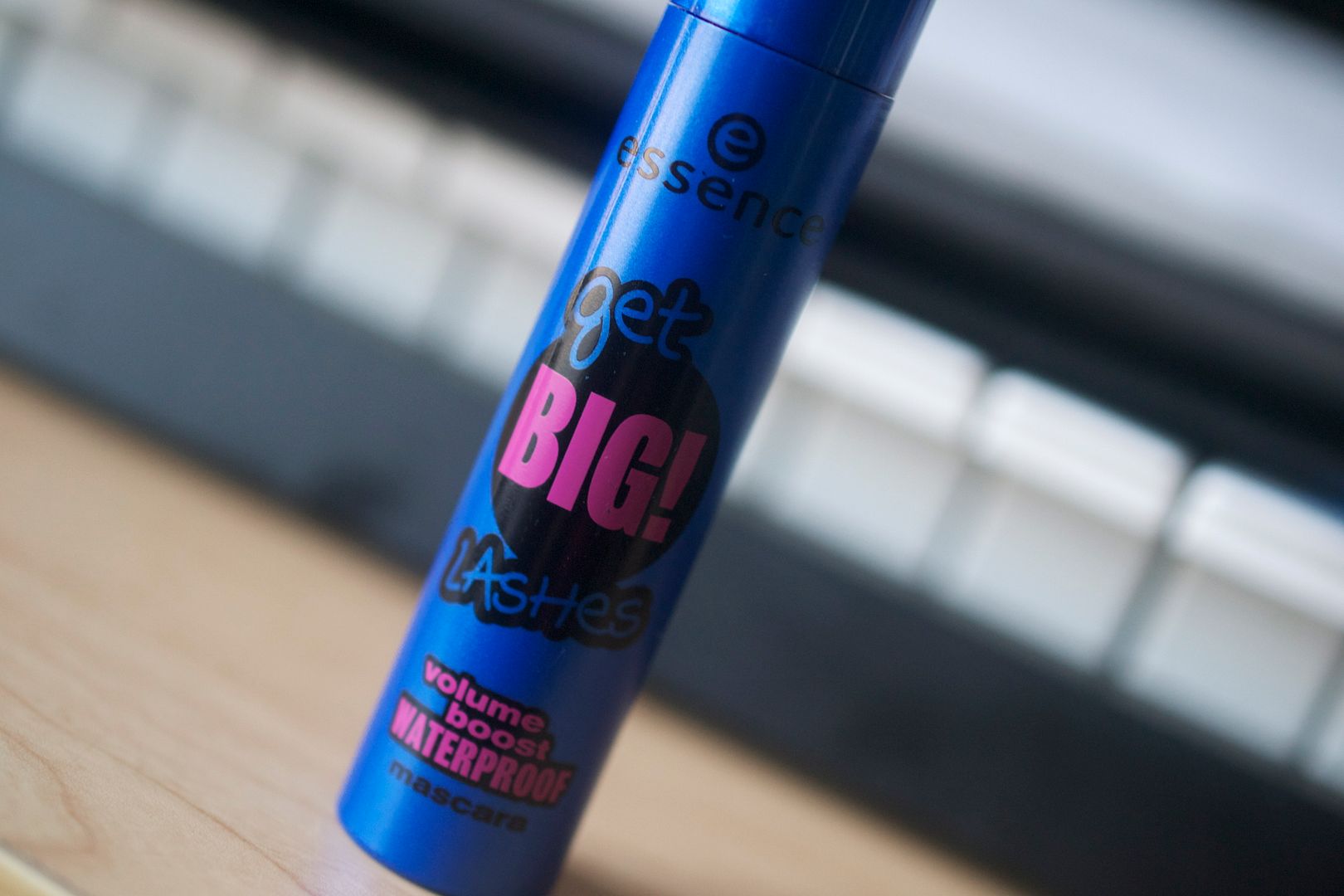 Price: $3.99 at Ulta.com and you may spot it at Ulta stores.
Packaging (brush wand): 3 out of 5
Overall: 2 out of 5
What It Claims: "Essence Get Big! Lashes Mascara. Good things may come in small packages, but bigger is always better when it comes to lashes. Available in the original and waterproof formulas, with the option of two different brushes, this mascara from Essence will make batting your lashes a breeze." (source)
The Truth: Oh no. I hate to say it but, Essence Get BIG Lashes Volume Boost Waterproof Mascara sucked. Not just a little bit but a lot.
What I Loved About It: Well. Um. It's affordable!
What I Didn't Like: It was a hot and flaky mess. To make matters worse, I barely got any noticeable volume. Fail!
Overall: Oh geez. I really do hate writing mascara reviews about mascaras that sucked. But I've got to be honest with y'all. It comes with the territory. *sigh* But yeah..this mascara's performance certainly wasn't up to par. And it's a shame really because I find that most of Essence's products perform really well despite their affordable price tags. I mean, where else can you get decent products for your entire face for under like $10? Yeah. Essence rocks and I'll continue loving them as a brand but when it comes to this mascara, it's unlikely that you'll hear me recommending it.
The wand…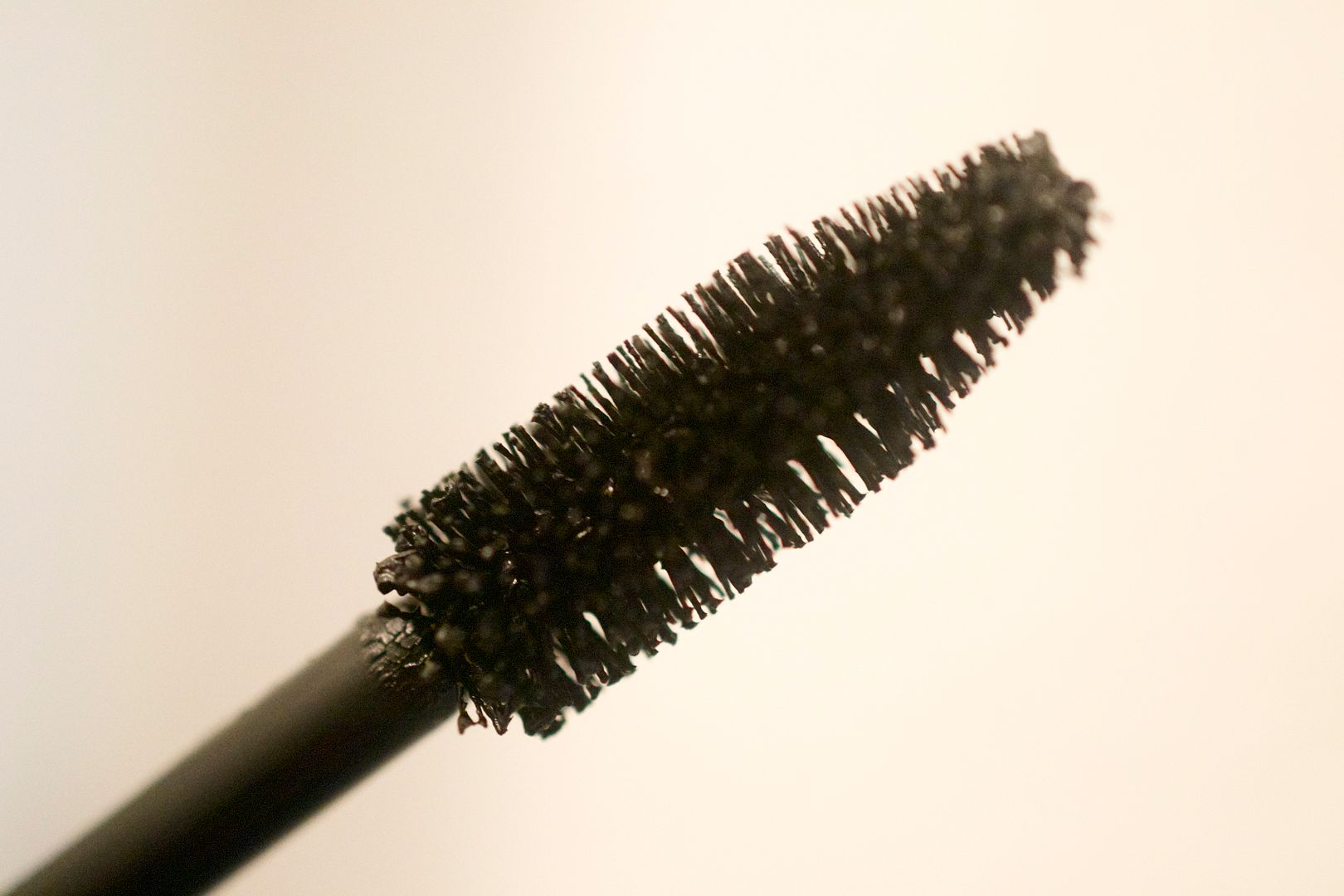 The wand isn't THAT terrible. I mean, yeah…it's huge and uncomfortable for those of us who prefer smaller wands. Because the bristles are so large, it's really hard to comb through the lashes. A wand like this is best suited for guys and gals who have long and thick lashes or those who don't need to do much separating. My lashes, however….they ALWAYS need some form of separating. It's difficult to get it with this wand. But it's not the wand's fault that I have special needs lashes.
Now let's rap on the formula. WOW. And not a good WOW either. In first glance and with the first stroke of application, the wand doesn't appear to be all that bad. It's got a nice consistency. But with the the huge wand, the formula doesn't seem to thicken up as well on the lashes. Even after a second coat, I didn't really notice anything. A third coat showed a bit of omph but still not enough to appease me.
Hours later, I would notice this mascara flaking down my cheek. No bueno. I HATE when this happens. I can tolerate a lot of mascara woes but flaking is just a no no in my book. Flaking also means that the waterproof-ness of the mascara isn't even that effective. What a waste! With the ginormous wand, flaking formula and ineffective waterproof properties, I'm thinking this isn't one of Essence's greatest hits. No worries. I still love you, E. But let's step that mascara game up a bit, eh?
[NOTE: Okay now, check this out – the camera I used to use for eye close mascara pics has decided to leap to its death. I'm in the process of learning how to take pictures with my DSLR. Sooooooo bare with me, okay? ]
Bare Lashes
Lashes after 2 coats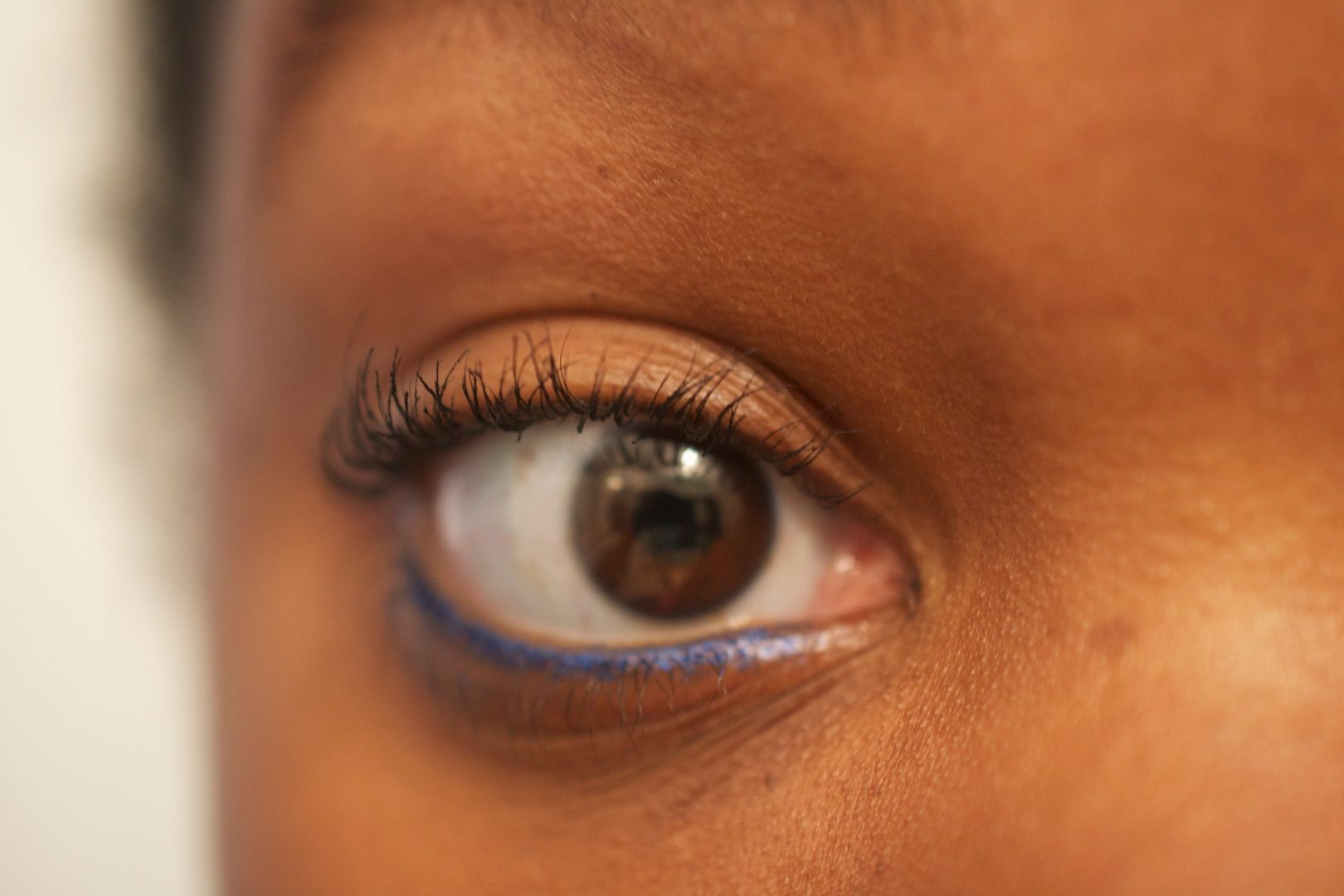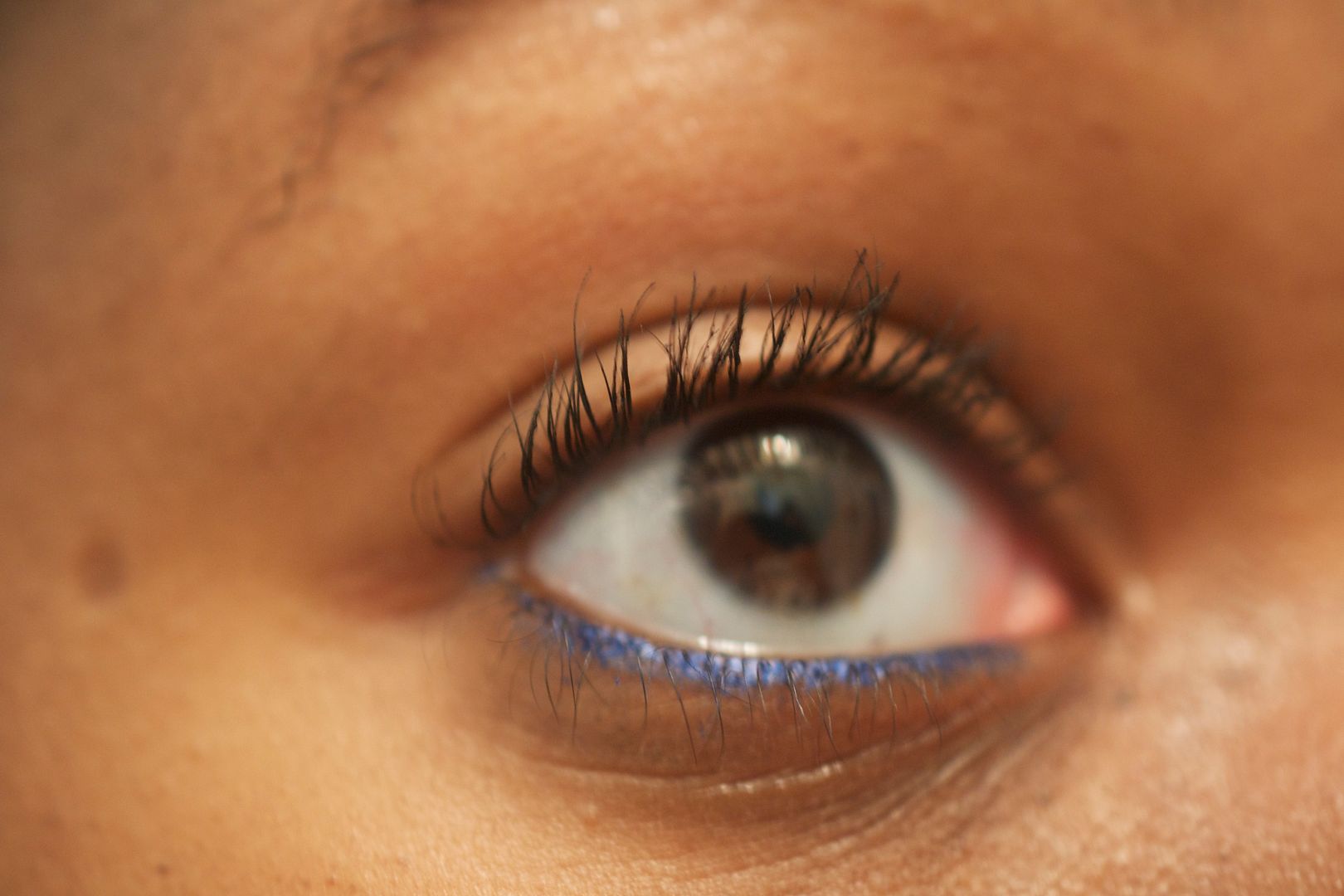 Do I recommend it?: Nopers. Grab one of their awesome polishes instead.
Okay Essence lovers…have you tried this mascara? Or any of Essence's mascaras? What do you think?