Well, well, well…what have we here? Another affordable wonder from Essence, uh? I have totally fallen in love with this brand and their metallic eye pencils are no exception. And check this out, these pencils are only..wait for it…$1.49.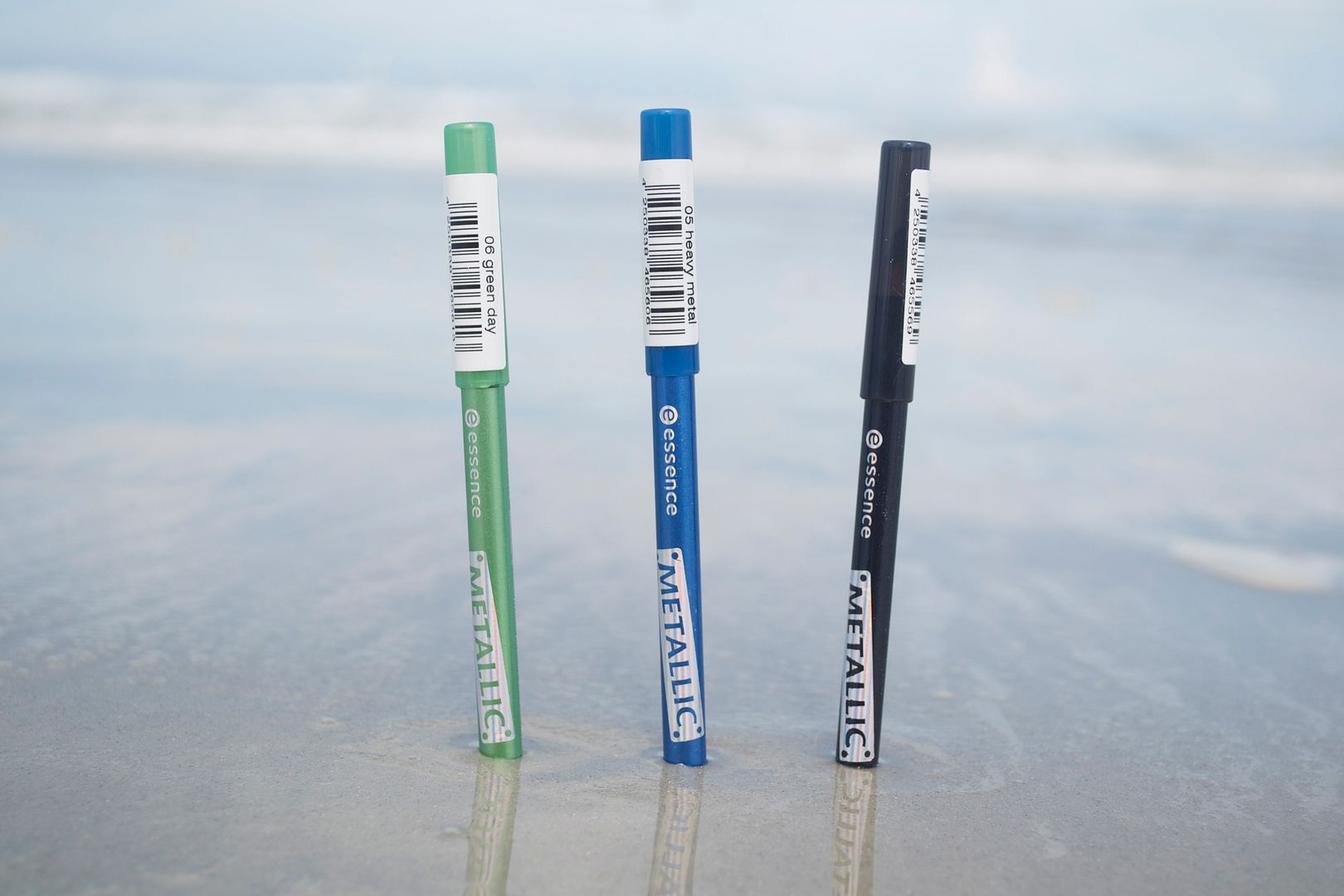 Yeahhhh buddy! I've been wearing these for a few weeks but wanted to take them to the beach for a mini photo shoot and to see how well they held up in the waves. When you come across an eyeliner pencil as cheap as this, you kinda hope that it's all that and more. At least I do. My first thought is, "Gee wilikers, I certainly hope that this is better than my current overpriced eyeliner. Then I can retire it and only wear cheap eyeliners for the rest of my life." A little overly dramatic, I know but I think about these things. Will these eyeliners have me saying buh bye to my Urban Decay 24/7 eyeliners? Not quite. But will I keep them on standby? Fer sure!
I found these pencils to be intensely pigmented making them ideal for wear on the waterline and lower lashline. Essence doesn't say that they are waterproof but they held up with all day wear and 3 hours of beach play .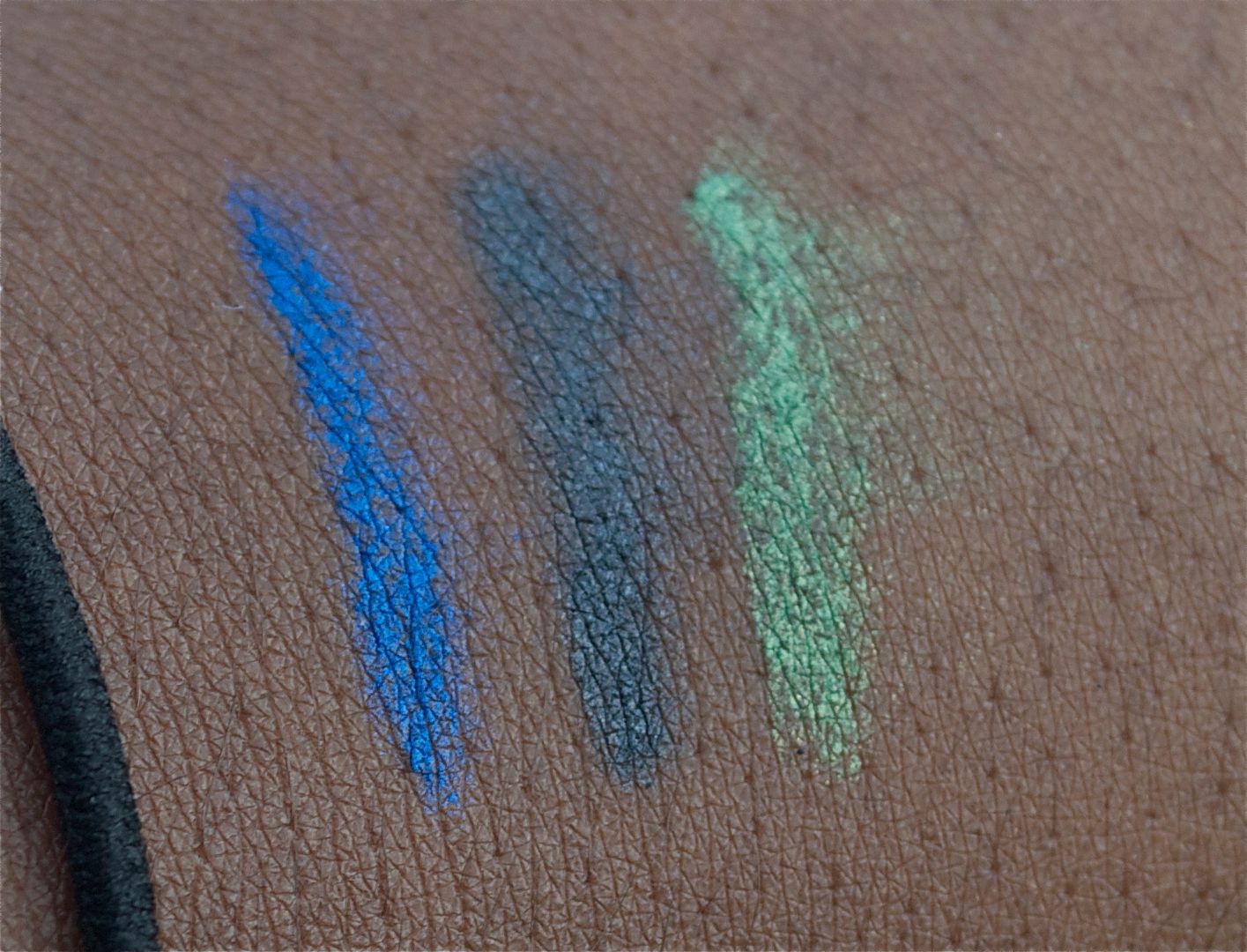 Not bad, yo…not bad at all. If you're in the market for some new eyeliners, try these. Even if you don't like them (which I think is highly unlikely), you're not spending your savings on purchasing them.
Wipeouuuut!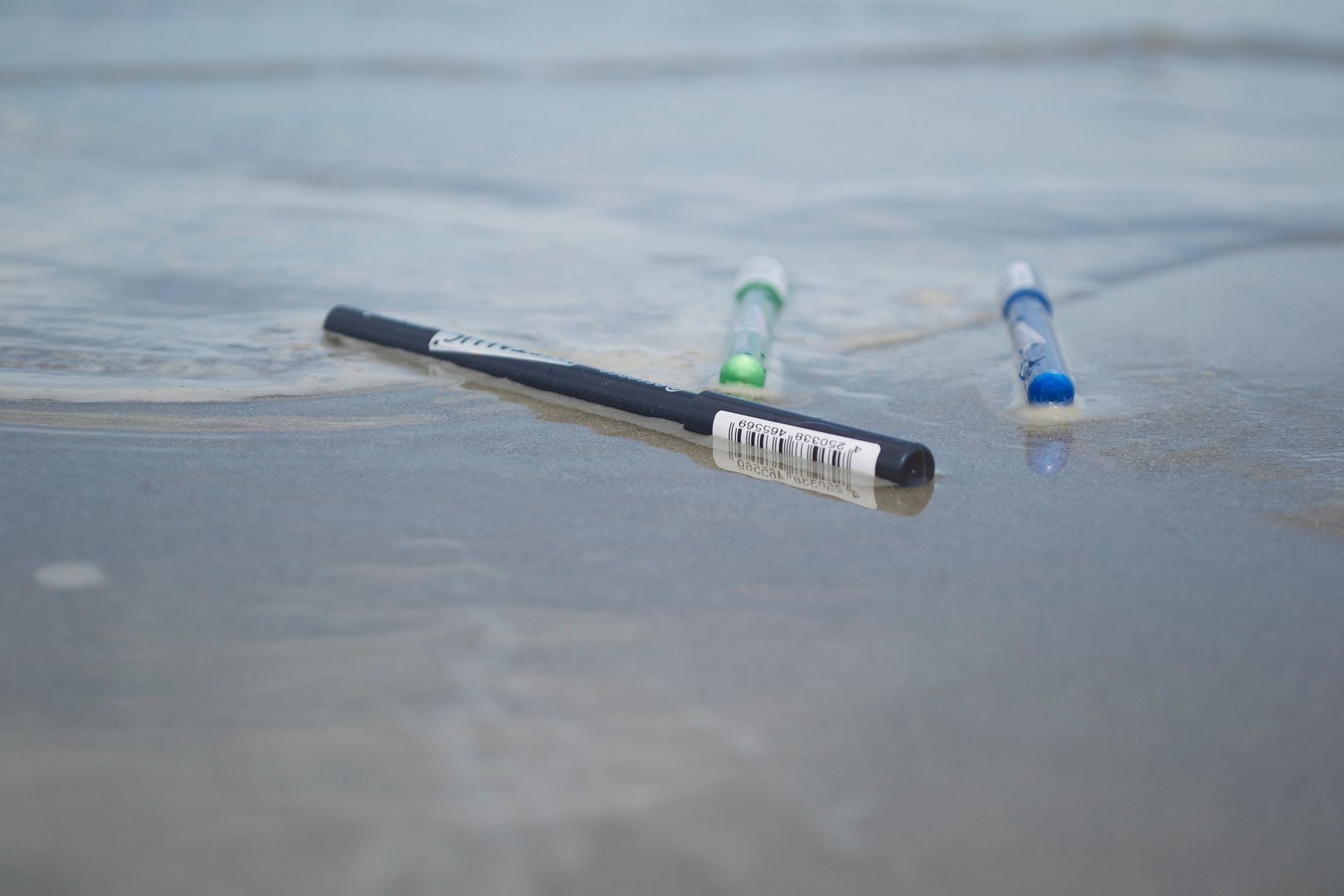 Essence is somethin' else, I tell ya. Everything I've tried from them—I've loved. How can this be? You can get these liners at Ulta.