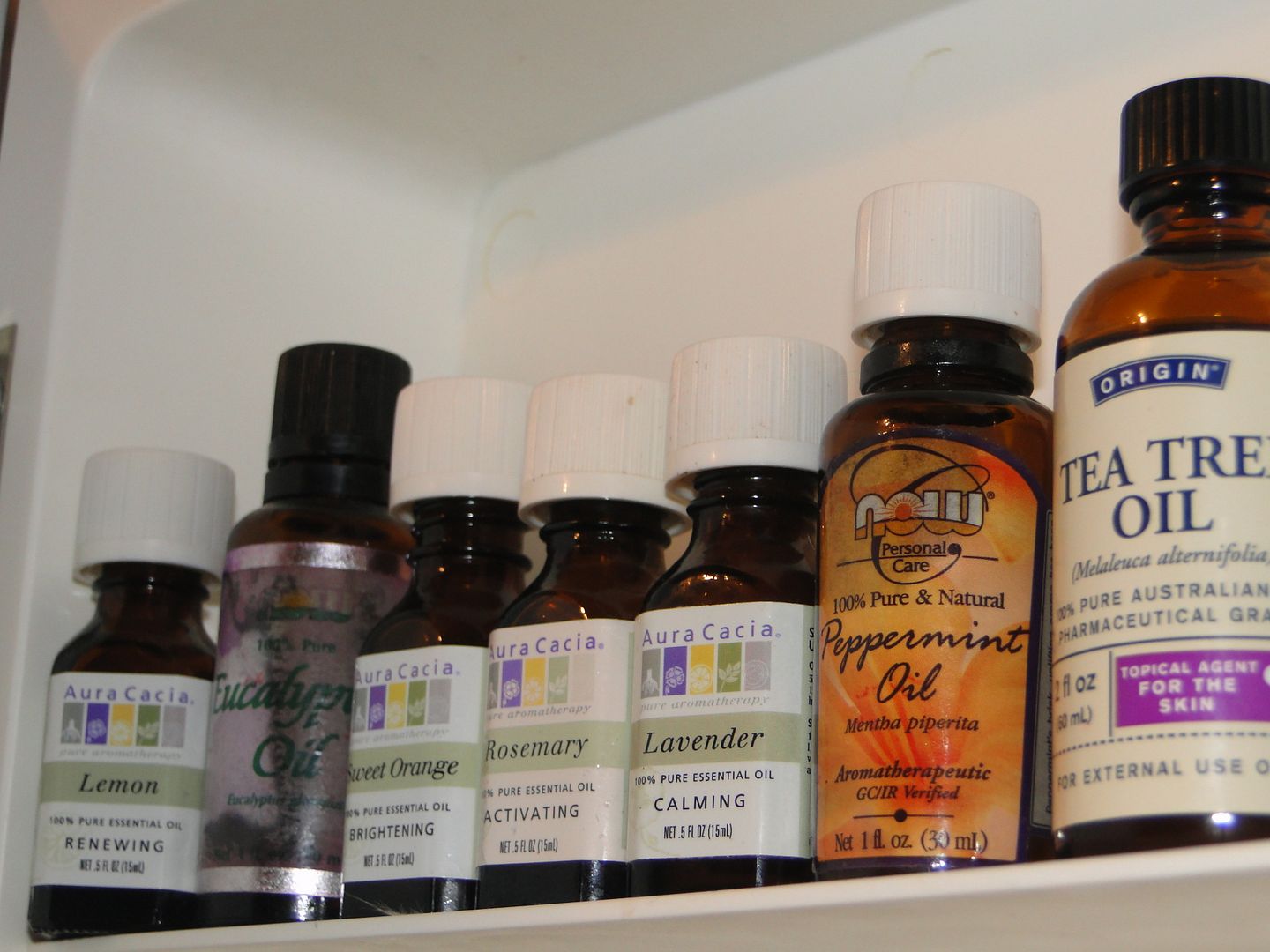 Have I told y'all how much I LOVE essential oils? Mama Clumps started it. What you see are just the ones that I use regularly. Mama Clumps is lucky that I don't live with her. I'd be snagging her 100+ essential oils collection religiously.
But alas, it requires a small fortune to build a hefty collection. Which oils do you use? I use Peppermint just about everyday. It's in a spray bottle of water that I spritz all over my hair. I also use that and lavendar oil for when I wash clothes. And of course it makes for a perfect aromatherapy blend as well as making natural skincare products.
Oh, and I wouldn't feel right if I didn't place a disclaimer. Essential oils  should NOT be applied directly to the skin without carrier oils. Tea tree and lavender oils are the only exceptions.  Mama Clumps has most, if not all, of those too.
I'm so jealous.
Drop your favorite essential oils and their uses! And should you or should you not store eau de toilette in medicine cabinet?