Happy Friday, beauties! Only one more week until us Americans will be stuffing our faces silly on Thanksgiving Day. Let's hope that my family is understanding about my dairy-free, green and organic dietary needs. And even if they aren't, I'm going to have my vegan sweet potato pie on deck. Yea boi!
But in the meantime, reader Tanchira left a question on the Clumps  of Mascara Facebook wall asking me how to emphasize the eyes with eyeliner and mascara without looking like you're wearing too much makeup. Twas one of the best beauty questions I've been asked in a while. So this one is for you, T.
How to make your eyes go from Zzzzz to POW!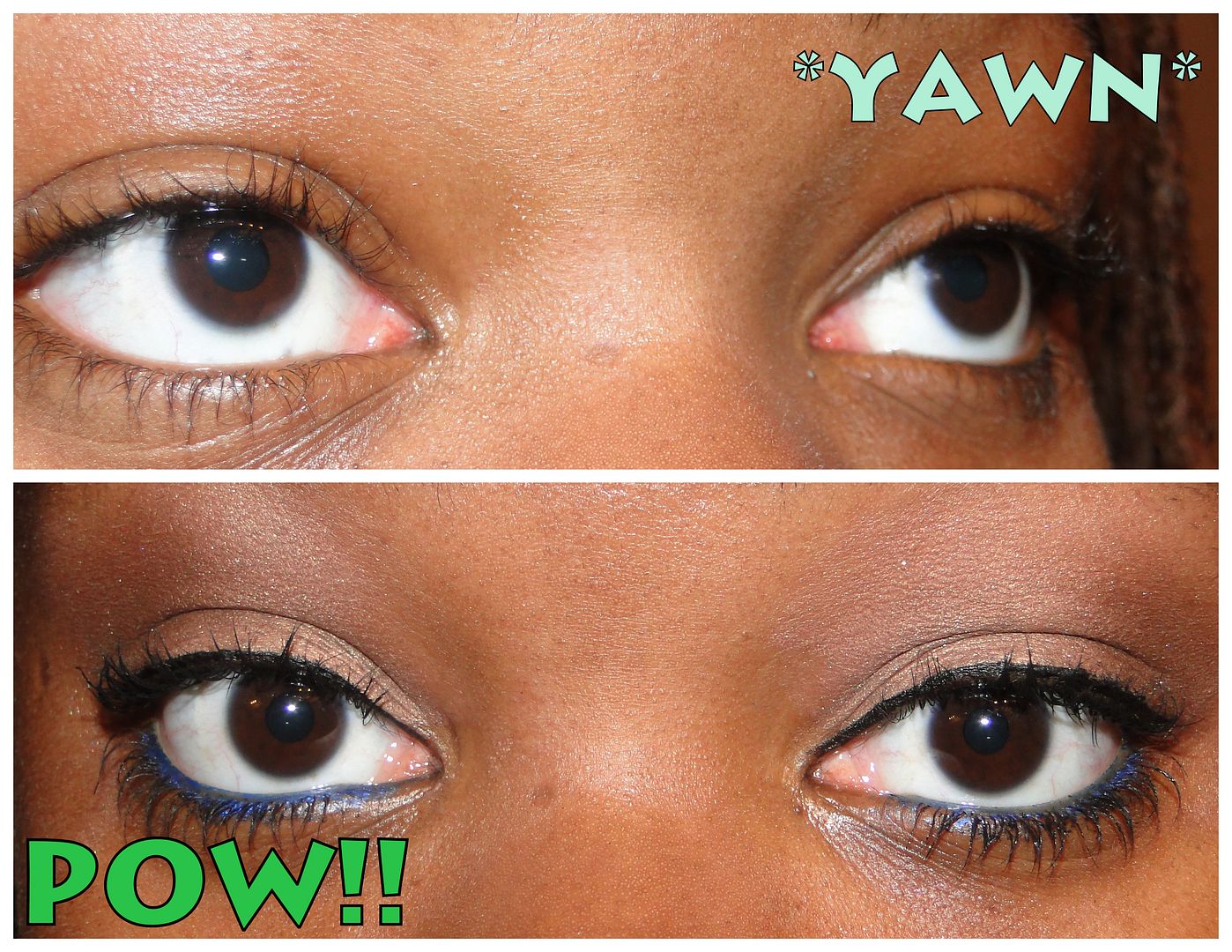 Now don't think for one second you have to be some kind of pro to achieve a look like this. If you've got 5 minutes, cream shadow, eyeliner and mascara, you're already half-way done.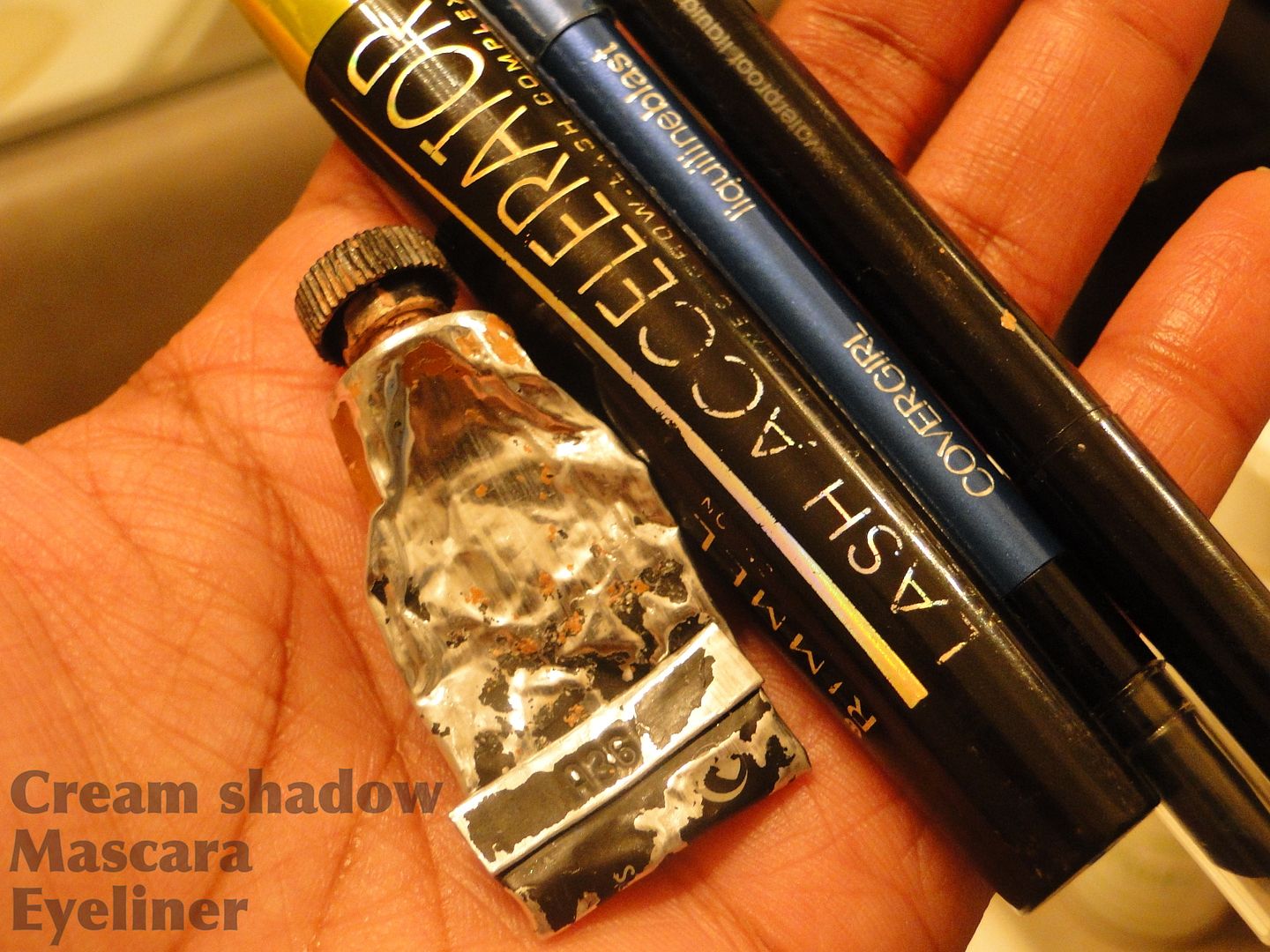 I won't tell you how long I've had MAC's Bamboo paint (*cough* over 3 years). If you can find a great neutral cream shadow that compliments your skin tone…keep it! I find that this works better on top of Urban Decay primer potion though. My lids are super oily and need as much support as they can get. Take a quick second to groom the brows and apply the cream shadow right on the lid.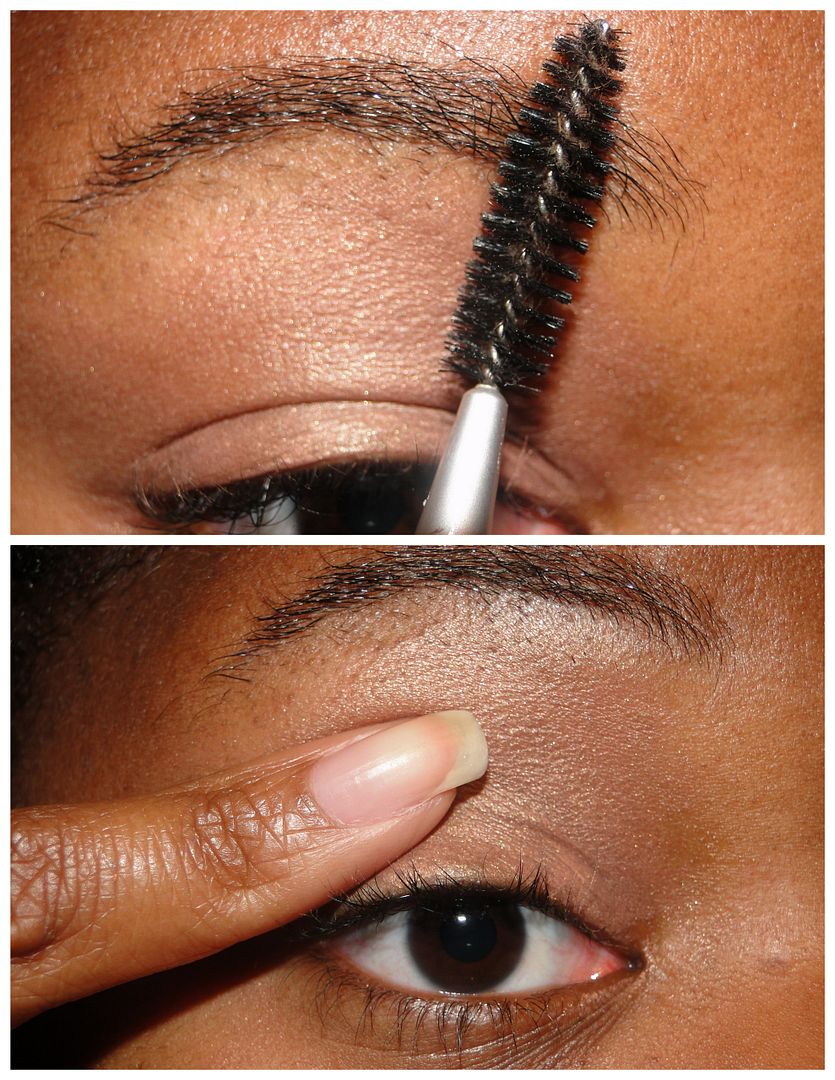 I'm a low-maintenance brow girl. A swipe of the spoolie and I'm done. Now the kind of liner that you choose is up to you. Of course, I only stick with pencil liners when applying on my waterline. But for my lower lashline, I opt for gel or liquid liners. For an extra bit of drama, I like to use a color other than black on my waterline. In this case I went for blue. Sometimes black is so expected, ya know?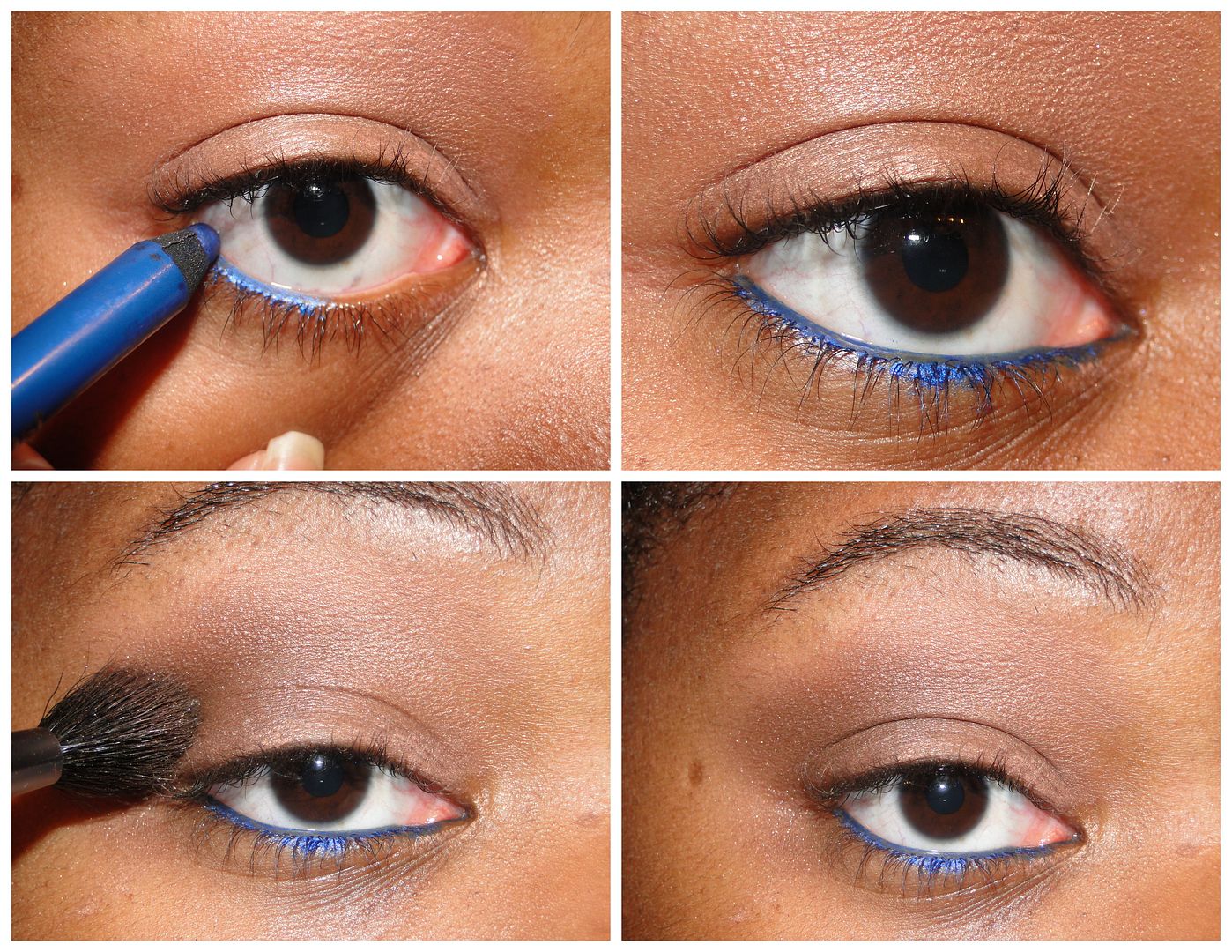 …and as an optional step, you can apply a brown shadow in the outer-V of your eyes. I do this just to add a little dimension to my eyes. Next up is a little liner on the lower lashline.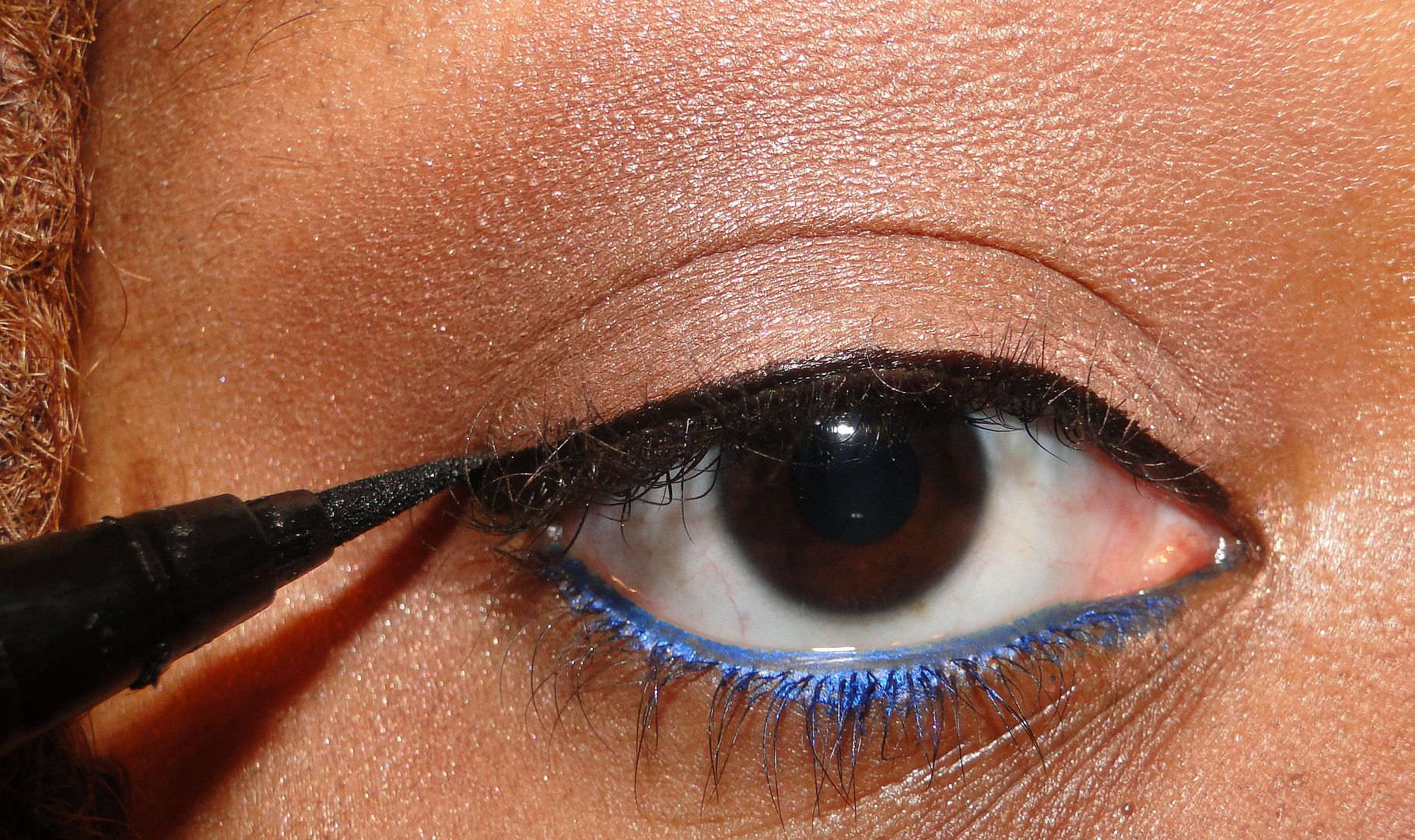 Girl, I know. It took me 10 years to learn how to do it. If you prefer to use a pencil for this as well, rock on. Add your favorite lengthening mascaras (so diggin' Rimmel's Lash Accelerator still). I've recently been putting mascara on the lower lashes and wowsers—I love the baby doll eyes effect.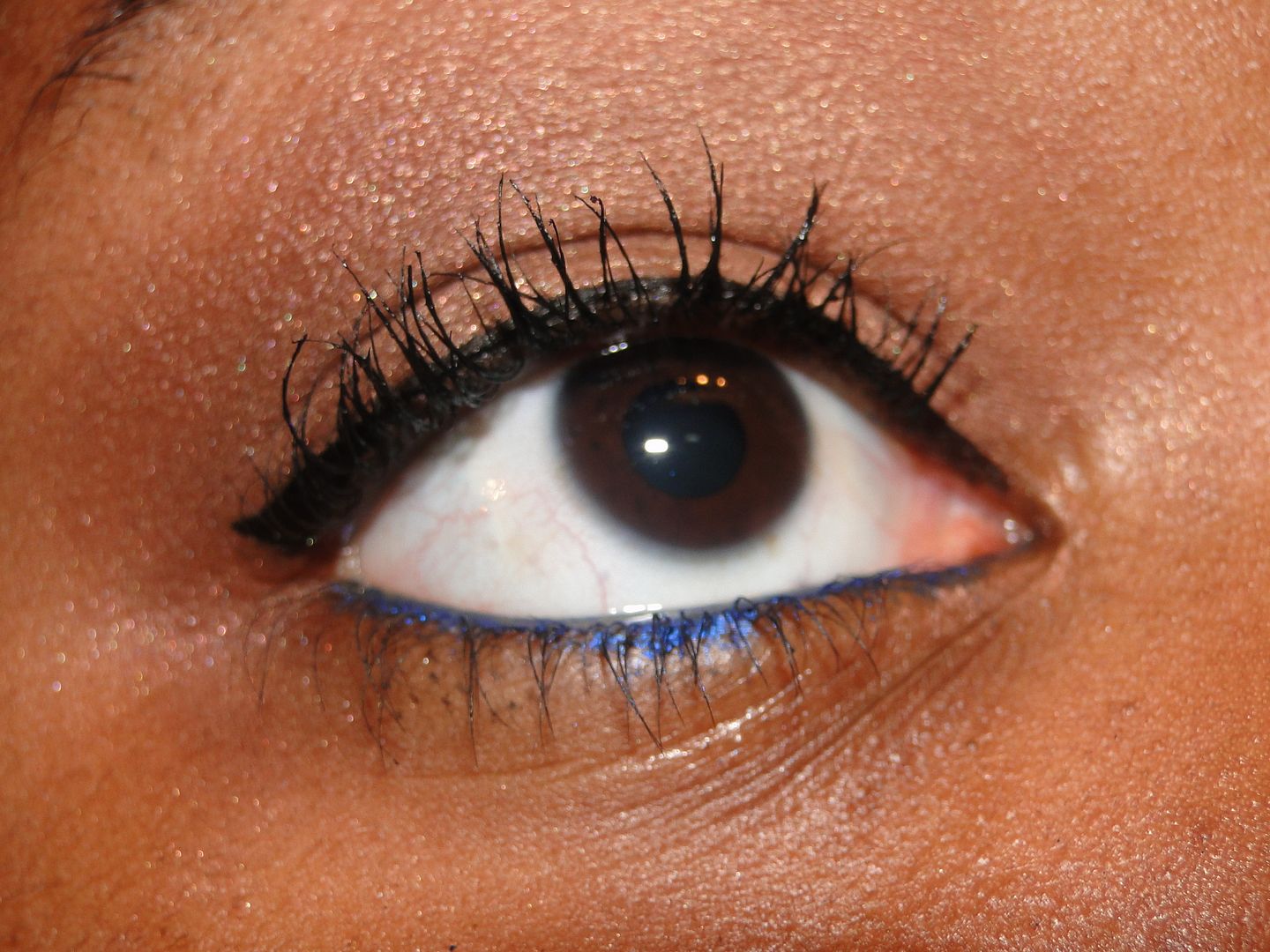 Happy eyes!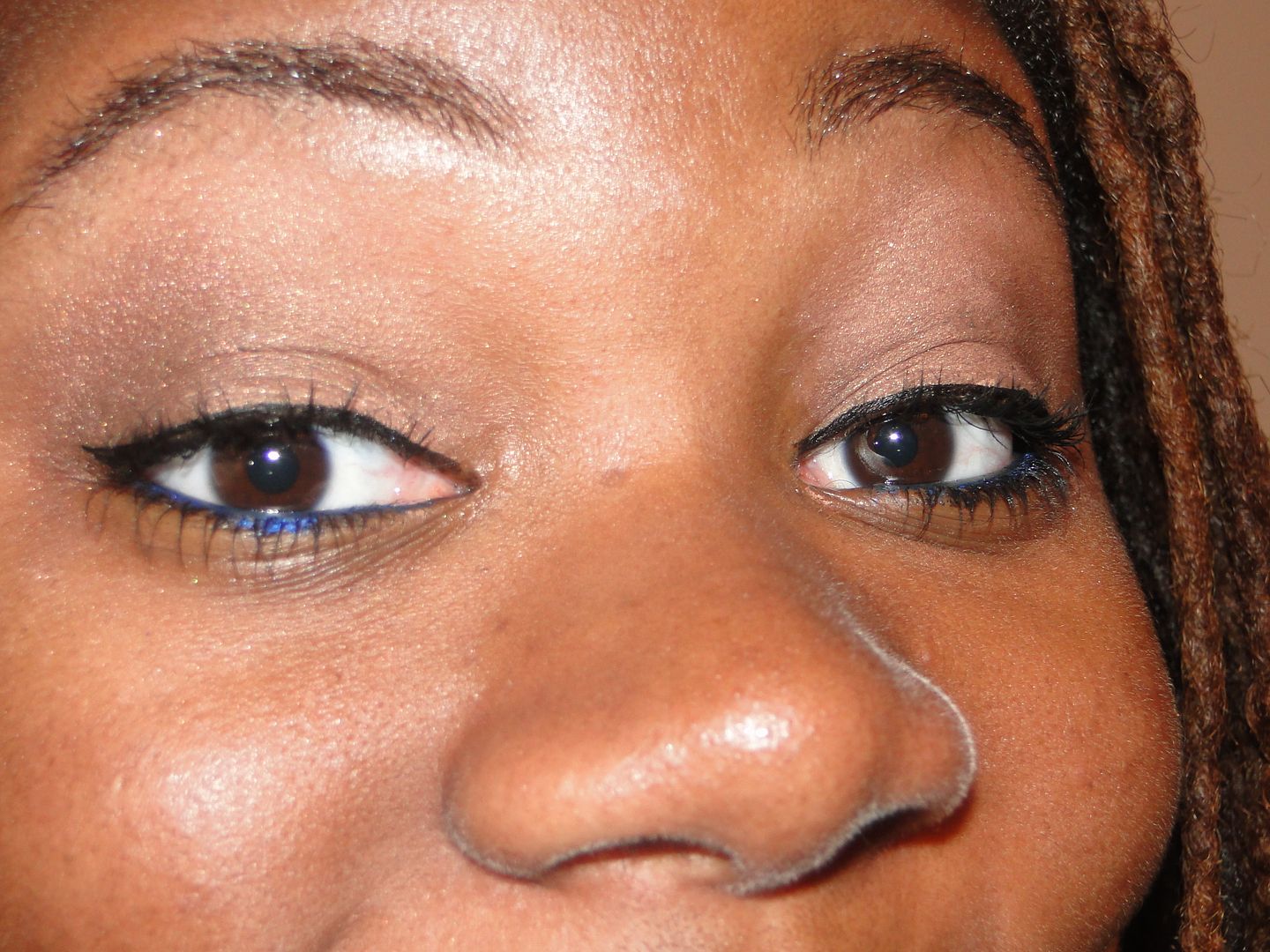 A little bit of eye action can do a lot. But you know me, I had to do some drama on the cheeks as well. I pulled out a blush that I haven't seen since Hello Kitty was kitten.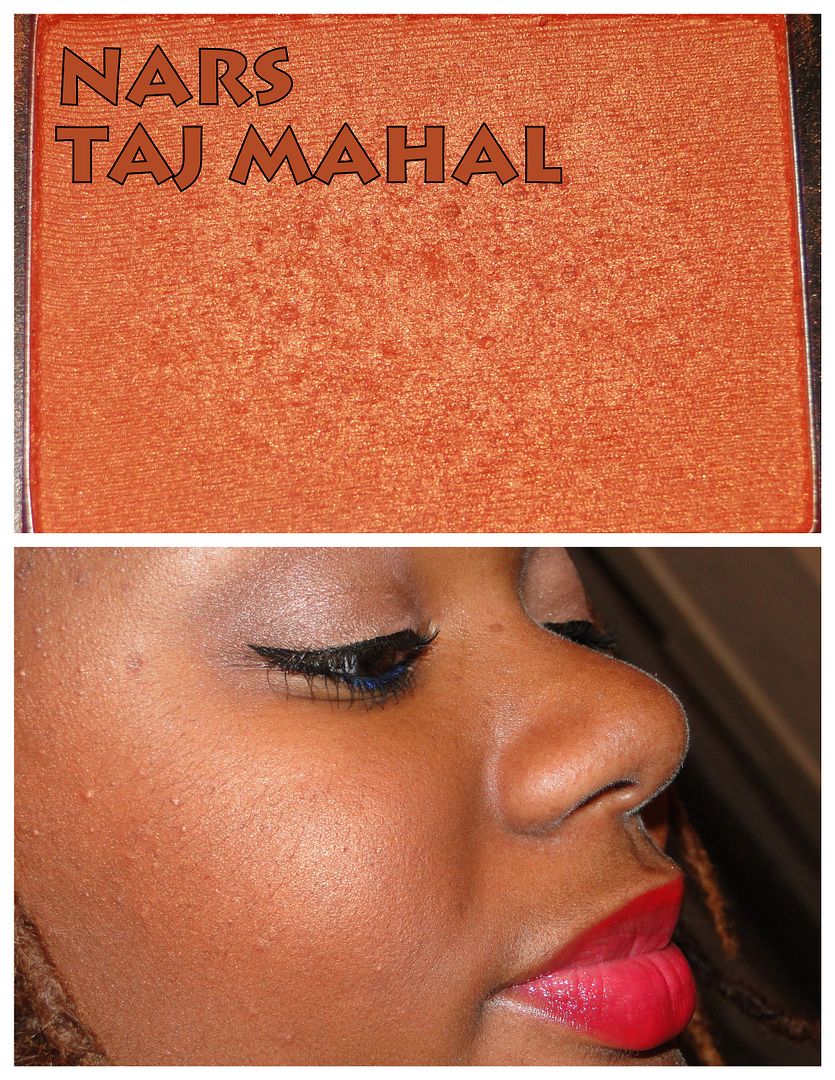 Did some drama on the lips too.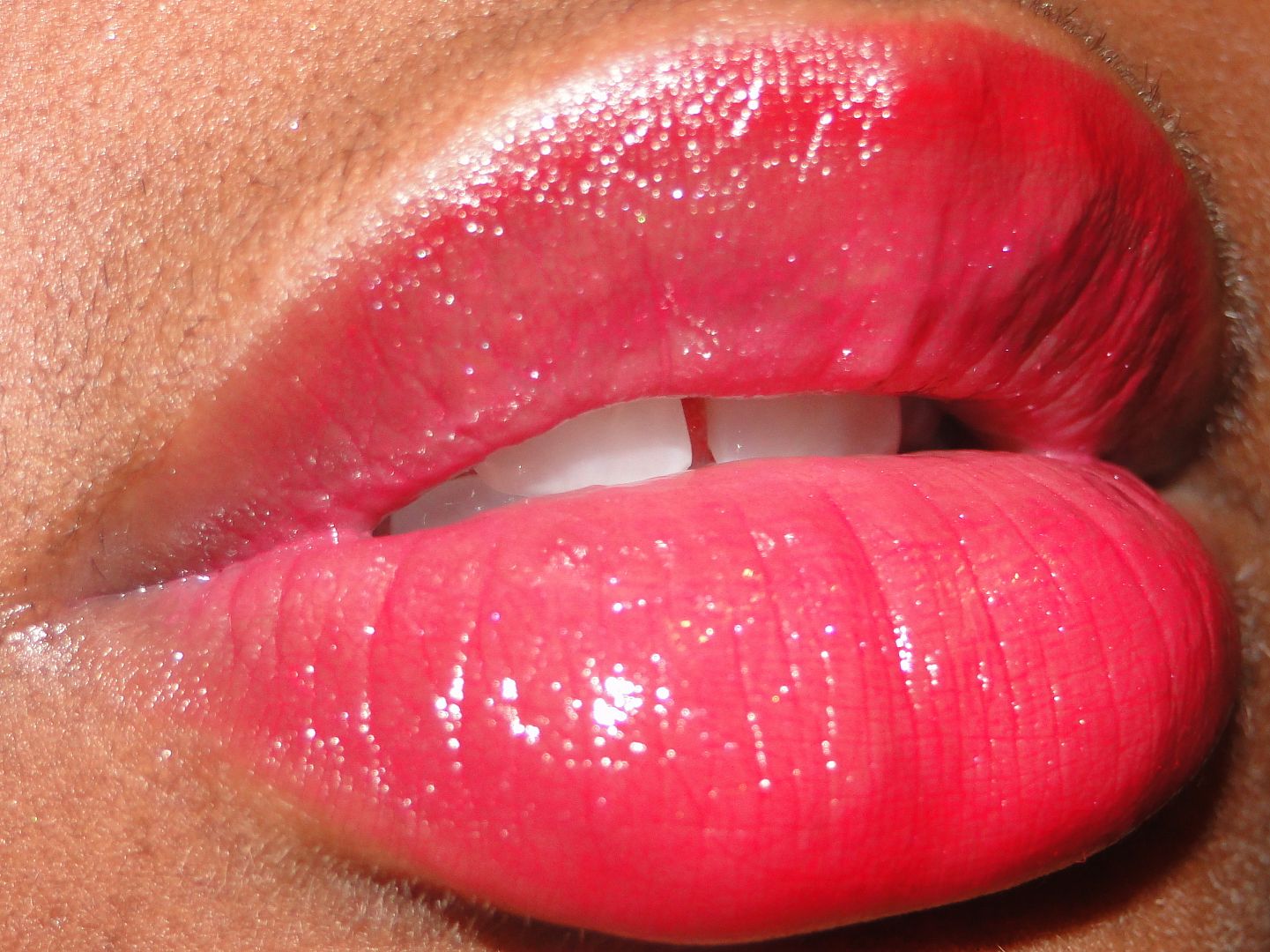 I can't even remember the name of that gloss. The name is all rubbed off.
And that's it. The key to noticeable eyes is using only a few products. Less is more and accentuating the eyes can make you look more awake.
Ciao beautiful people. Orlando is going to be buzzing with the Florida A&M University vs. Bethune-Cookman University Classic game this weekend. And I'll be far away from it. But I WILL be at a Peace and Beauty event on Friday. We're going to make shampoos, conditioners, hair mists and balms all from scratch. Can't wait!
Have a great weekend!