Lipstick and I have a rocky past. Until recently, I was very, very afraid of lipstick and gravitated more towards lip glosses and tinted lip balms; for some odd reason the idea of lipstick was just too much! Nowadays, I'm much more used to wearing color on my lips and I find it so fun to spruce up a look with a fun lipstick. The one I want to share with you today- Wet 'n' Wild Silk Finish lipstick in #522A Dark Wine- was my first "bold" dive into lip color.
I remember it like yesterday: it was a year ago in the fall, and I wanted to play around with color without breaking my student budget. I ran to my nearest Walgreens to peruse the beauty aisle, and as I glanced over the Wet 'n' Wild display, Dark Wine practically leaped off the shelf and into my hands. Was it possible to pay $.99 for a deep, berry red lipstick? Yes, indeed!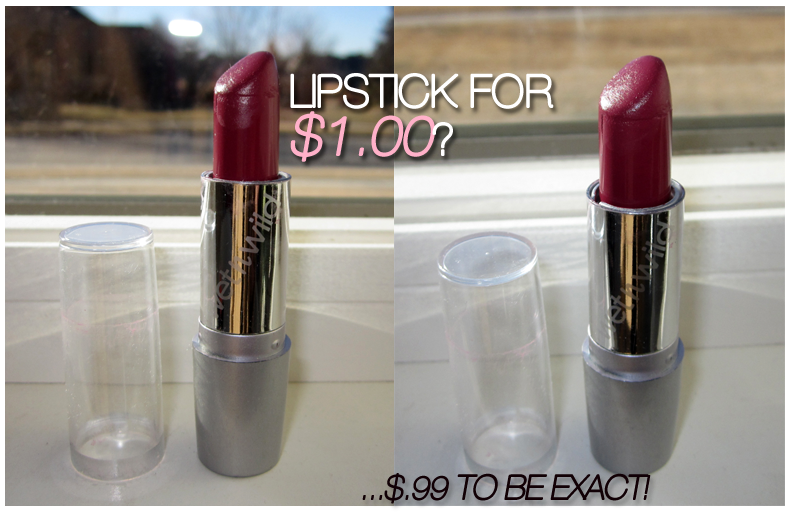 #522A Dark Wine is the only Wet 'n' Wild Silk Finish lipstick I own, but I'm in love with everything about it. The formula is smooth, pigmented, and long lasting. It provides opaque coverage in one application, and the color is just divine- the creamy, berry hue pops against my skin tone. At first I was hesitant to wear it- my favorite way to pull it off was to use it more like a stain. I would apply the lipstick and then dab my lips with a tissue to lighten it. As I've become more comfortable with it, however, I enjoy the bold look it achieves.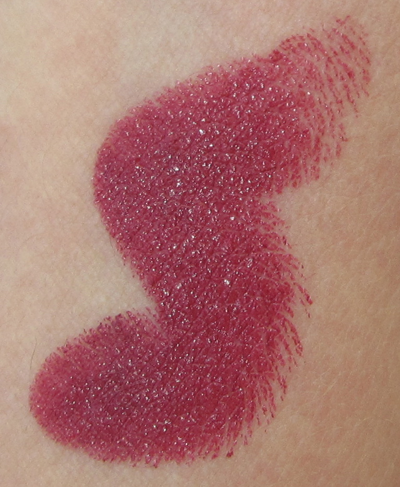 If you're weary about how much quality can be packed into a lipstick less than one dollar, fear
not! Dark Wine lasts on my lips for 4-5 hours, even through eating. I wore it to work earlier this week and though the color needed touching up, I still received compliments on it after 7 hours.
The only complaint I have is that Wet 'n' Wild doesn't offer many other wearable, frost-free
shades (many other Silk Finish lipsticks have an abundance of shimmer- if you like frosty
lipsticks, you are in luck!). Other than that, I'm obsessed with Dark Wine for its last abilities, smooth color, and comfortable wear.

If you're in the market for a great dark red lipstick to complement your winter makeup wardrobe
(and on a tight budget like myself), definitely take a lot at what Wet 'n' Wild has to offer. This one ranks high on my list of favorites; I foresee getting plenty of use out of it in the coming colder months!
Stephanie's Bio: Hi everyone! My name is Stephanie, and I'm a 20 year old fashion business major going to school in the windy city. My studies keep me pretty busy, but in my free time I enjoy staying up-to-date on the newest beauty products and trends as well as writing about all things makeup at my blog, In Her Makeup Bag. Being a student with no income makes it hard to sustain an obsession with makeup, so my focus is beauty on a budget!