Flakies. They are the newest nail polish trend. Which is hilarious to say because once upon a time, it was virtually impossible to find flakie nail polishes. There was always one of my favorite brands…Nfu-Oh, but shipping for their polishes are anything but cheap.
Between Zoya, Cult Nails and now Finger Paints releasing flakie polishes, it almost feels like the thrill is gone. Don't get me wrong, I still love flakies but I loved 'em more when they were diamonds in the rough, ya know?
Still. Twisted is awesome…
Not much to say about this baby except it is probably one of the best flakie polishes out now. I will say this: Cult Nails' Unicorn Puke and Clairvoyant (soon to be re-released) are twins except Clarivoyant has a blue base and Twisted has a  clear base.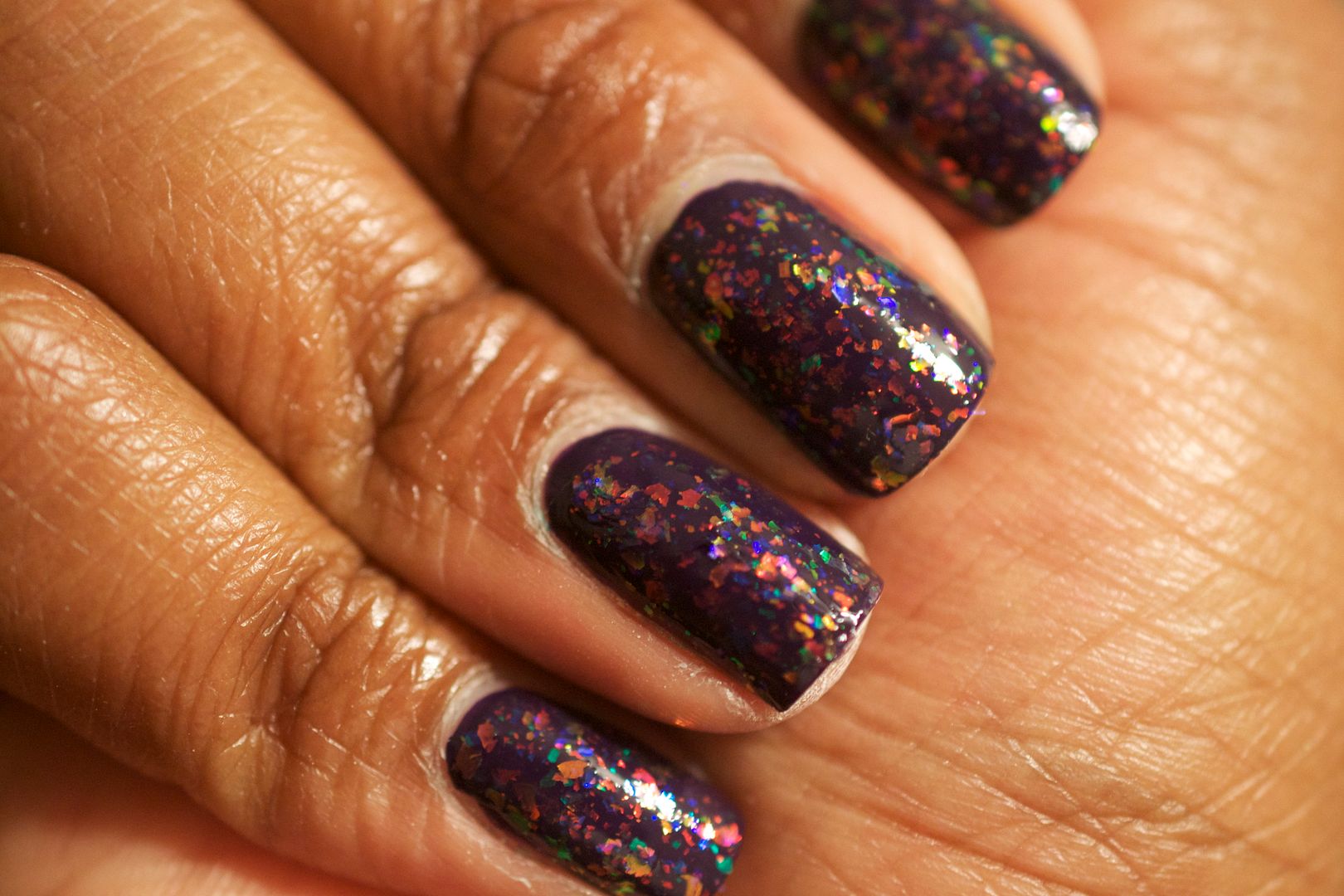 Both are stunning but can I be honest? I love Clairvoyant better. It may or may not have to do with the fact that I've met Maria (the owner of Cult Nails) and think she's just a doll. Twisted is cool too. I snagged it at Sally Beauty Supply before the holidays.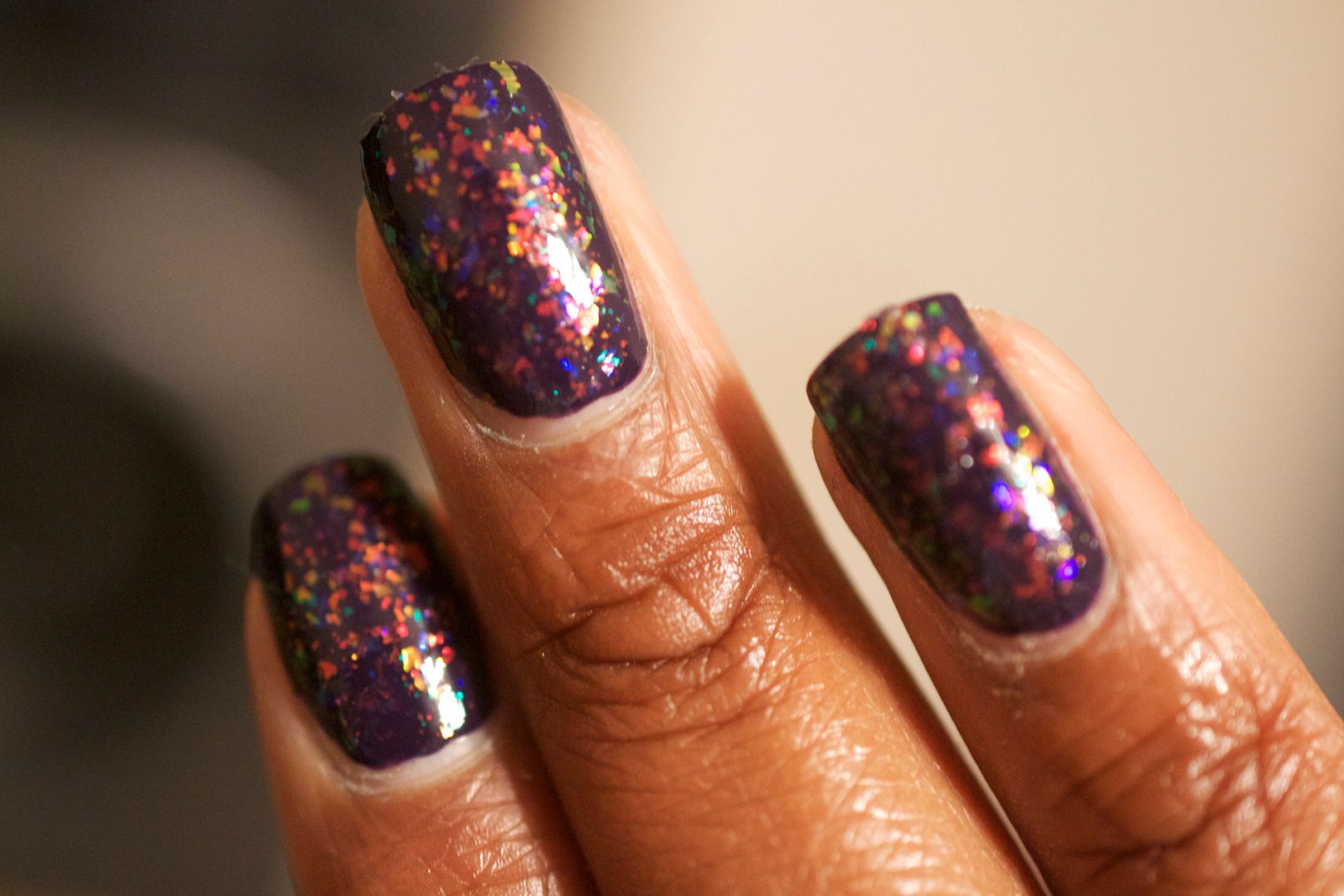 Are you into flakie polishes?