Happy Friday, lovelies!! This look comes from a reader email.
Hey B,
So check this out: I'm invited to a holiday party and I want to go all out. I just got into make-up this year and I want to shock everyone with a banging lip. and don't judge me but I want to use glitter. I don't feel like going over the top with eye shadow and all of that but if you could give me some ideas on how to make an super bright lip, I'd love you for ever.
XOXO,
Ray
Ray, darling. I would never judge you. In fact, I think we should be BFFs. A bangin' lip AND glitter? You know I'm all over that. Here's what I'm thinking you can do…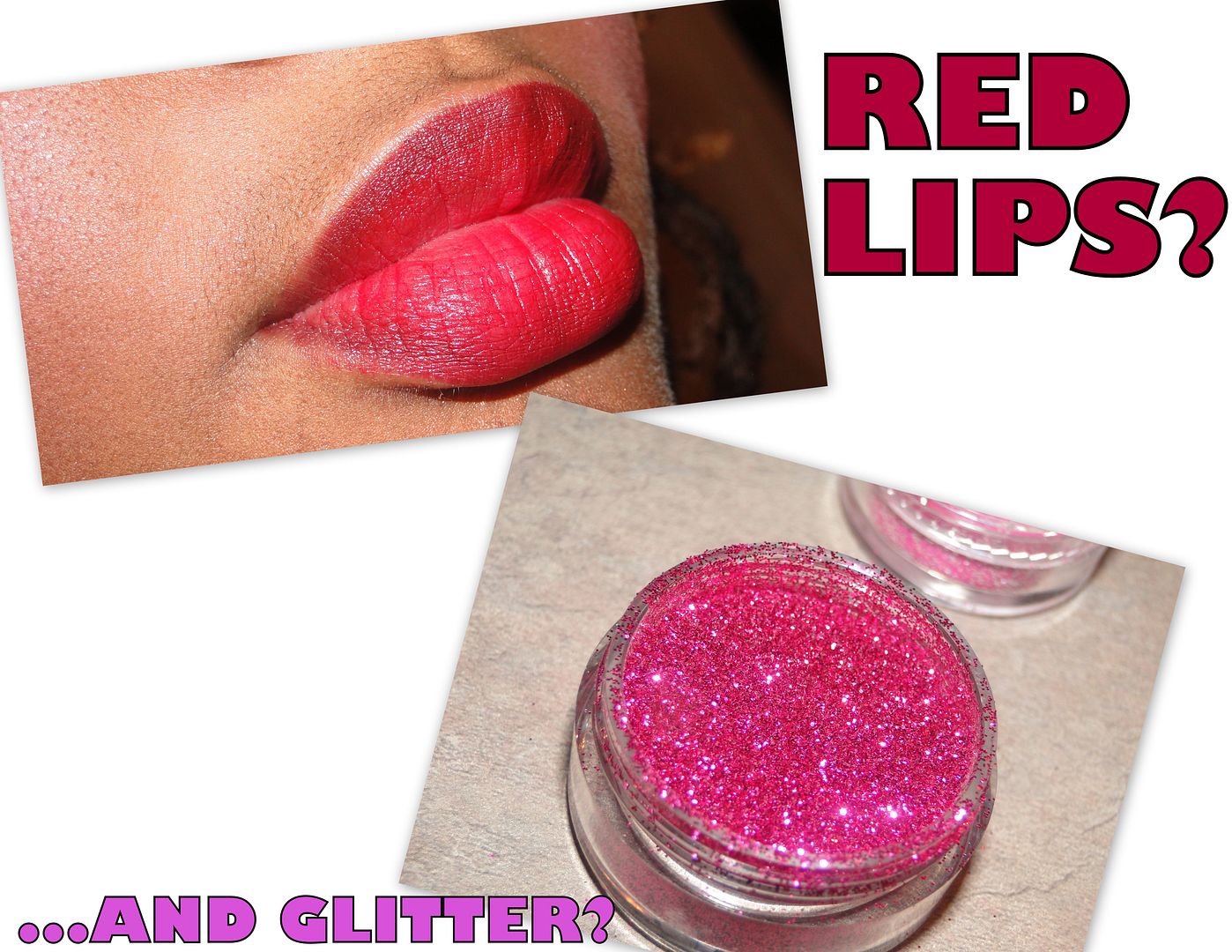 Okay Ray, so you don't want to do much to the eyes? I can understand that. Sometimes less is more.  But I do recommend grooming the brows.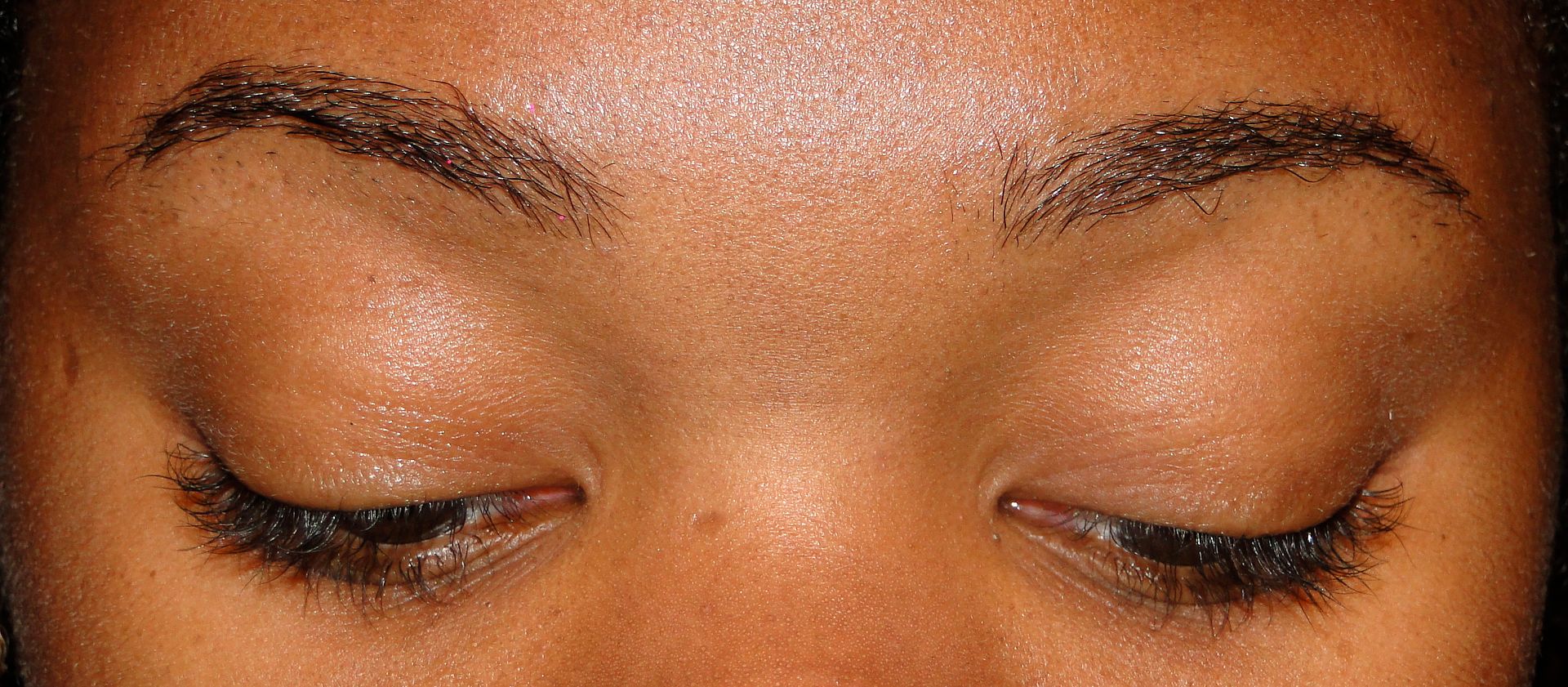 If you're like me and don't feel so inclined to use powders and liners and stencils, this should be easy. Next up, add liner to the waterline and apply a cream show on the lid.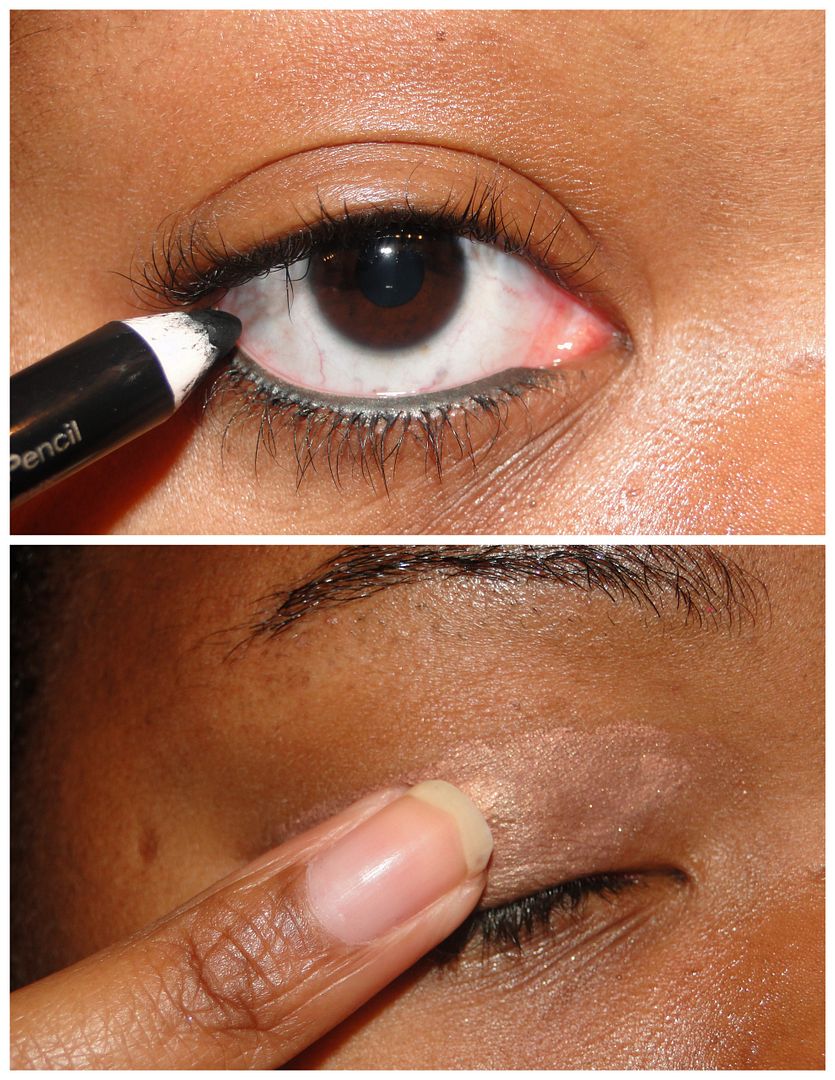 The cream shadow will give you a little somethin'-somethin' and the liner will define your eyes and make them pop a bit. No eye shadow? No biggie. Give yourself a cat eye and keep on truckin'. I forgot mascara this time around (THE HORROR!) but if you feel like adding a little more attention to the eyes, I say add some falsies or use your favorite volumizing mascara.
Time to get cheeky.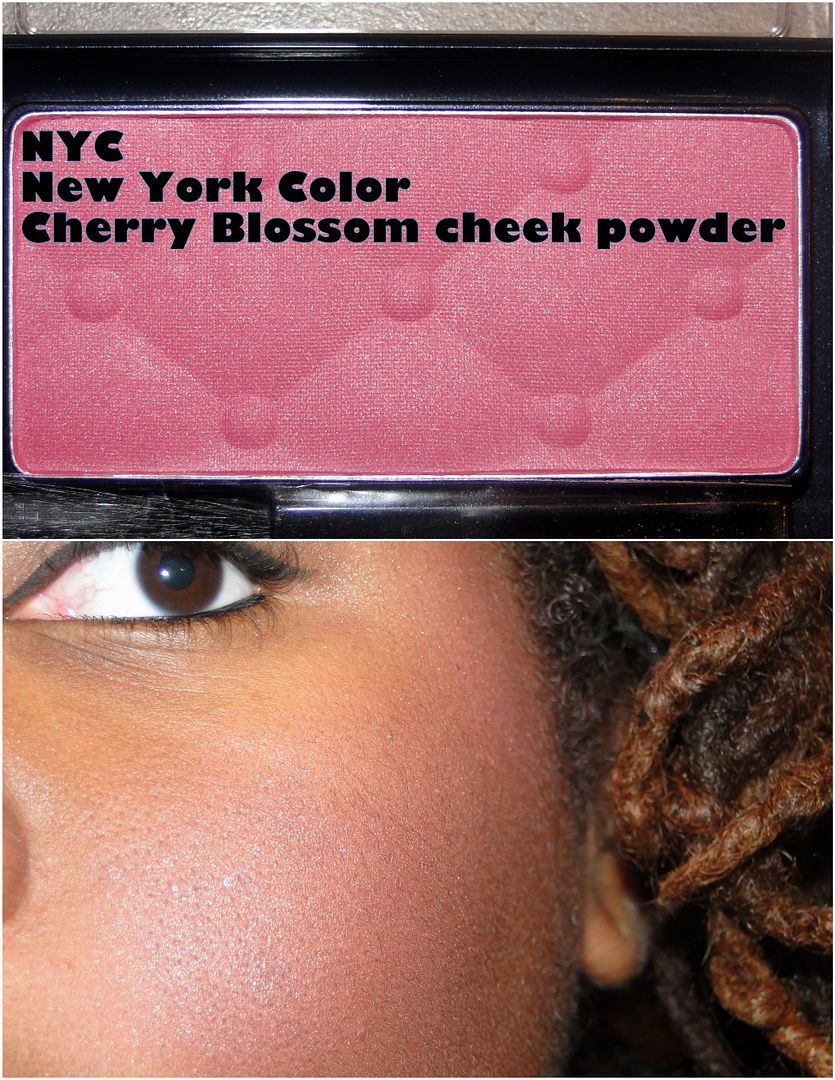 I have been loving NYC's. It's a little cool for my skintone but for some reason, I love it. And it's cheap and affordable, so what's not to love? And now for that poppin' lip you're wanting.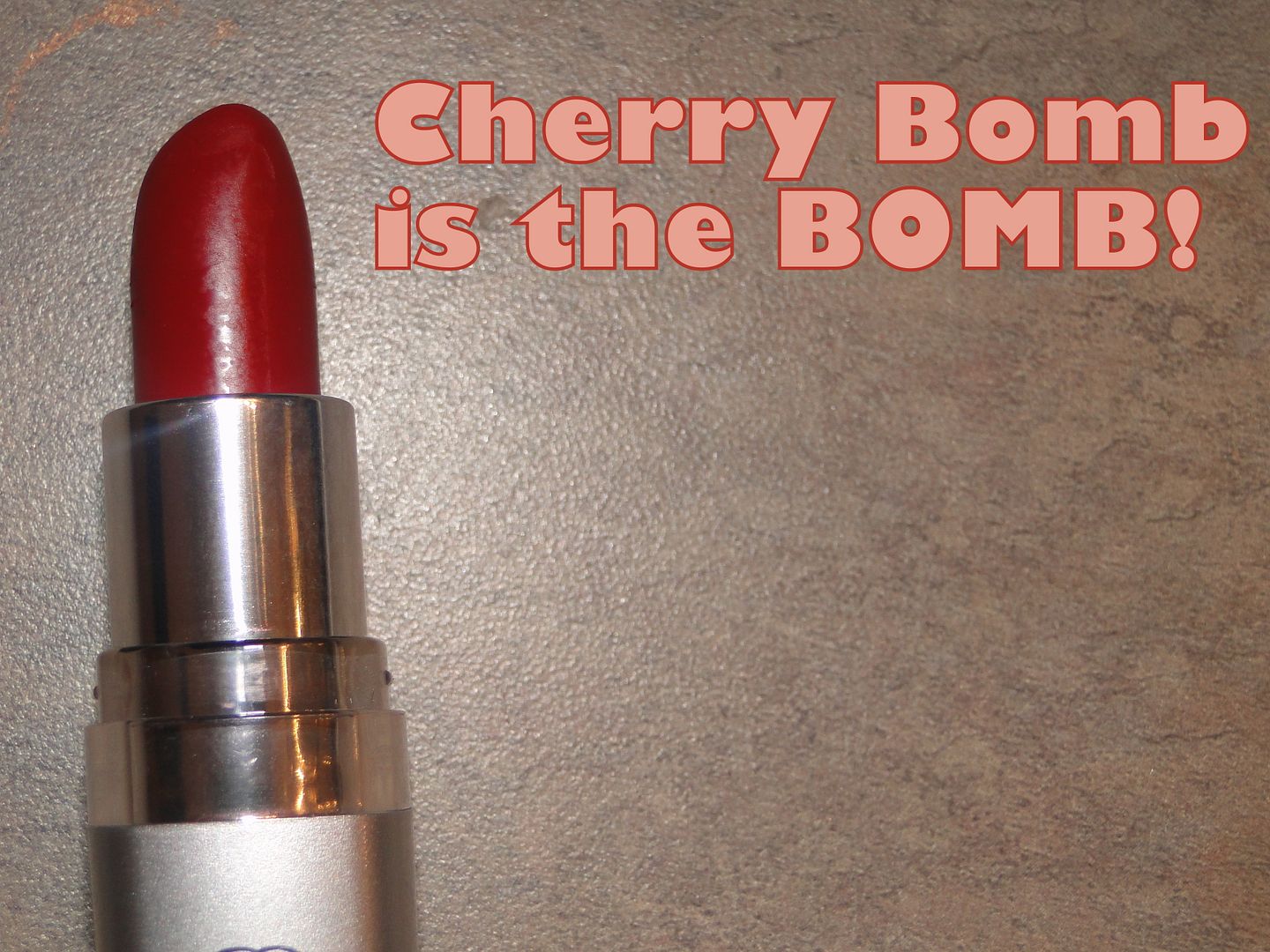 Girlfriend, YES…I adore COVERGIRL's Cherry Bomb. I reviewed it here and have been wearing it at least once a week. Use  that or a similar red. If you feel like you need to, line your lips. Use a bit of magenta glitter (just a bit…let's not go overboard now) and throw it on top.
BAM!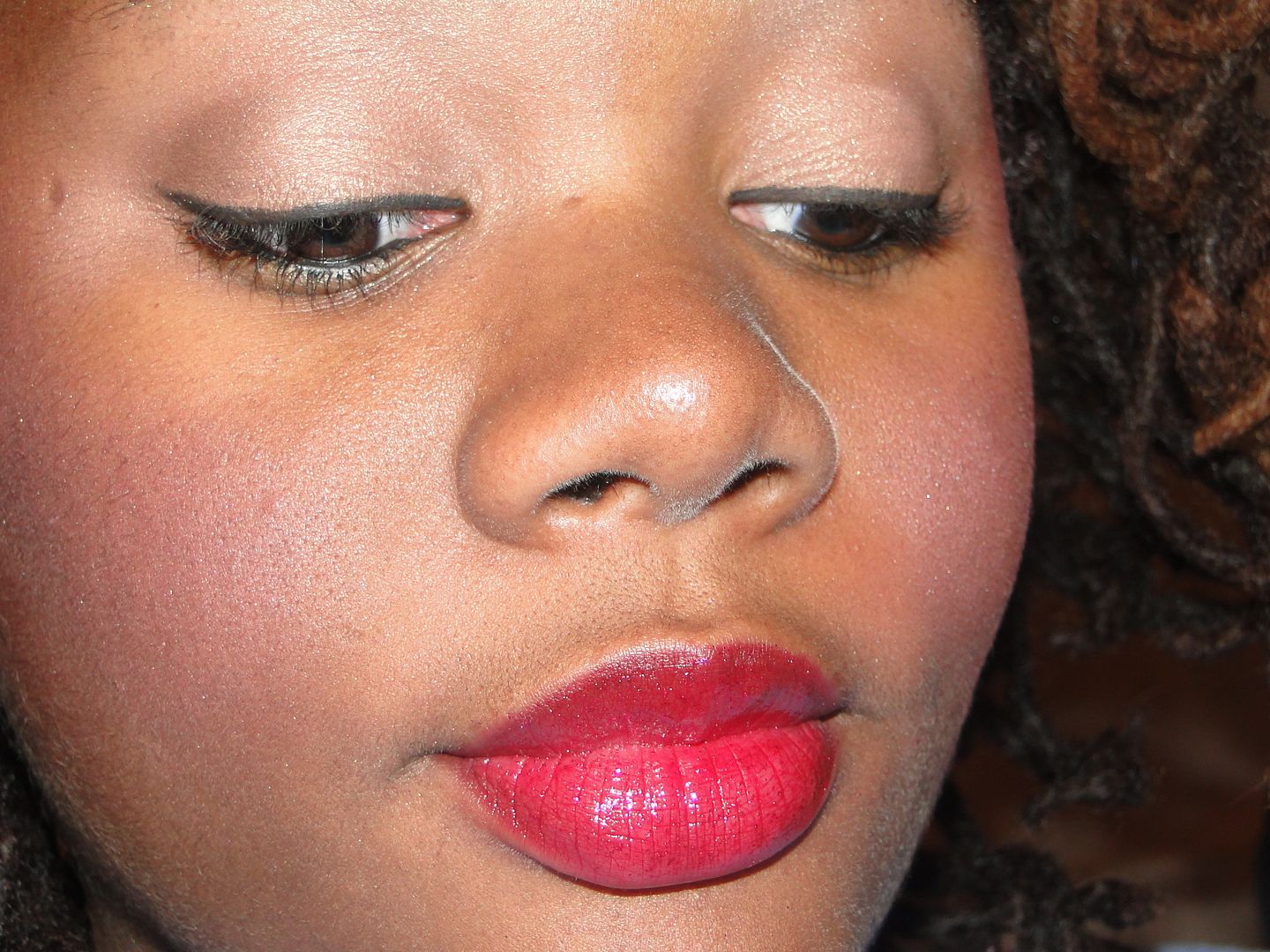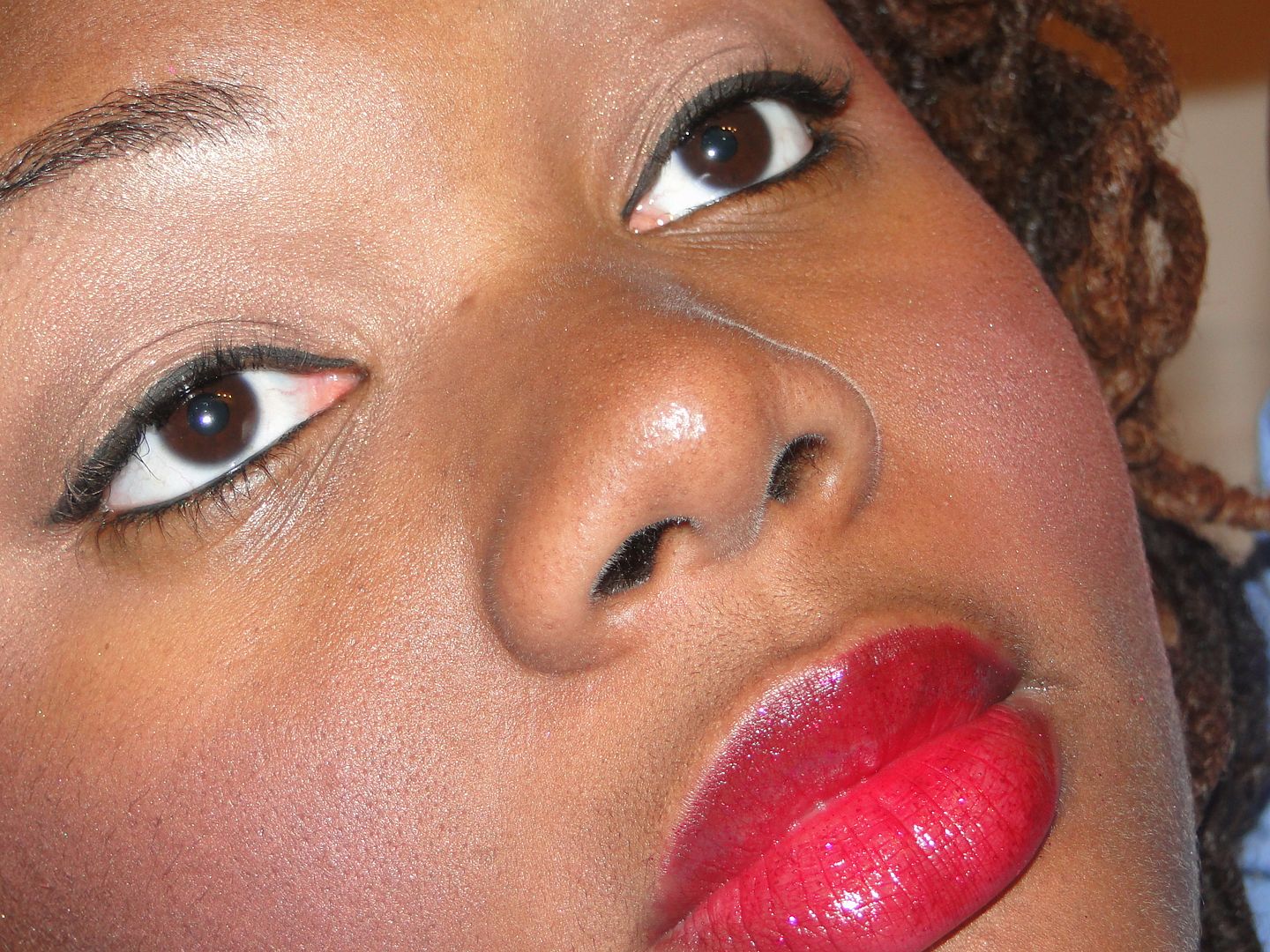 And that's all she wrote. The glitter shines a lot more in person but it is definitely a conversation starter. So much that 2 ladies asked me what lip color I was wearing when I sported this lip. And I was in the grocery store. Womp.
Rock on, my sista! And have a Happy Friday. Yay for it being the month of December!
Loves y'all!