Have I ever told y'all how much I love Make Up For Ever? Their eye shadows are impeccable. Amazing. Phenomenal. They rock beyond belief. They only thing stopping me from indulging in more of their products is the hefty price tag. It's tough to give up $19 a shadow…even if they are are all that and a bag of pita chips. If it weren't for the discounts at The Makeup Show NYC, I'm not sure if I would be able to play around with MUFE as much.
Whaaat? I'm being honest. Y'all know I'm a bit frugalista.
I decided to play around with some pinks. It took me awhile to warm up to pinks. I didn't think they could work well on brown skin. How gorgeous are these?

And some swatches….

Oh yeah, MUFE…you got it goin' on and you know it. I was rushing for work and didn't have much time to really pack on the color like I wanted to. I called in another color to help me out.
I really wish MUFE had names for their colors. They go by numbers and since mine sit in a palette and I didn't think to mark them before placing them in the palette. I don't even much know what is what. Ahhh well…
My first few attempts with dealing with the mattes had me struggling.

I tweaked it a bit and tried to make it work appropriate and neat. I also played around with some liquid liner (gulp) and did a cat eye. Haven't done one of those in for-ev-er!
FACE:
MAC Studio Finish concealer in NW45
MAC Sweet As Cocoa blush
(same ole' same ole'…if my skin likes it, so do I!)
EYES:
Too Faced Shadow Insurance
Hip cream paint in Witty
NARS Edie e/s
NARS Albatross highlighter
4 'unknown' Make Up For Ever e/s
Urban Decay 24/7 liner in Zero
Iman Cosmetics Luxury Liquid eyeliner in Onyx
Diorshow mascara in Plum
LIPS:
MAC Lip liner in Chestnut (brown girl classic, right? lol)
Maybelline ColorSensational lipstick in Nearly There
Maybelline ColorSensational lipgloss in Broadway Bronze
I mean….I don't know. I'm not 100% feeling this look. I definitely could have spent more time blending and packing on the color for high intensity color payoff. MUFE shadows really aren't for the weak. You have to bring your A game if you blame on rollin' with these top dawgs.
I've learned my lesson. Still love you, MUFE! And we shall meet again. More preferably on a weekend when I can be all free and uninhibited.
Any of ya'll dabble in Make Up For Ever?
Love 'em? Hate 'em?
Have an awesome weekend,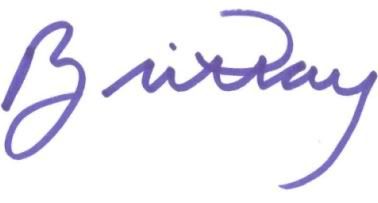 Iman Cosmetics liquid eyeliner and Maybelline ColorSensational products were provided to us for post consideration by PR representatives. Read our disclosure policy here