It's hot, y'all. Like…REALLY hot. I'm from Florida and I still complain about the heat on a regular. I refuse to walk around with a face of make-up that will end up melting in 2.3 minutes. Not to mention my skin tends to do 10x better when I don't put anything on it. For an everyday look I've been doing my basic facial sunscreen, liner, mascara and gloss. That's it!
But every now and then a girl has to get jazzy. So I've found my no fuss, sweat-proof and simple summer look. And it's starring one of the sexiest blushes EVER!
This highlighter came from MAC's To The Beach collection and I'll be honest…I really only purchased it for packaging sake. Which so isn't like me but even I can fall victim to pretty packaging every now and then.
Okay, so don't hate me but this look is uneventful. But it's simple and when I'm rushing in the morning and it's already 80 degrees at 8:00 a.m., that's what a sista needs. But even this is a rarity. My skin tends to flare up something serious in the summer time. I get clusters of pimples all on my cheeks.
Well hello hyperpigmentation and sunburned skin! Less is more with my skin but when I do a little something more, here's the route I take.
I prep my eyes with my old faithful L'Oreal HIP creamy shadow in Witty. I use it as a base AND an eye shadow. Then I whip out Lancome's Vintage…
…and apply it right in the outer-V.
Then I sweep a white matte shadow from my Coastal Scents 88 eye shadow palette under the brow.
I grab Eyeko's Grafitti pen in Navy and Urban Decay's Flipside to line my eyes. I top the eye look off with the ever so fabulous Maybelline The Falsies mascara.
After dapping just a bit of Iman's Luxury Radiance Liquid Makeup on the cheeks, I take that On the Beach and sweep it from my temples down to my cheekbones.
That's some serious shimmer, baby!
Wham, bam, thank you, ma'am! That look takes no more than 4 minutes to do. But 5 if you're jammin' to an old Spice Girls song.
And then I apply the ever so wondeful NYX African Queen.
I LOVE this lip gloss. Get it in your life STAT!
And off I go! With a look like this I can only be going one place. Can you guess?
LOL! Me and my dramatics. This is what happens when you apply nail polish 2 minutes before you fall asleep. Talk about an epic fail! That's Sally Hansen's Xtreme Wear in Purple Potion.
B being B…
I just can't seem to part with this Hello Kitty necklace turned rusty rearview mirror charm.
HK is my homie!
Have a fabulous weekend,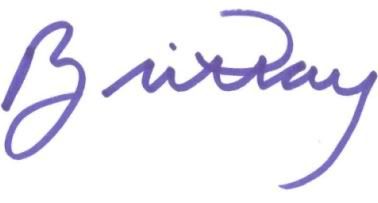 This look contains a sample product sent for post consideration. Read our disclosure policy here.