Today my little sister Imani turns 12! This is hard for me to swallow because I remember when she was born. And now she's…12? Like…how? Anywhoovers, since I can't be there, I wanted to surprise her with her an e-card on Clumps.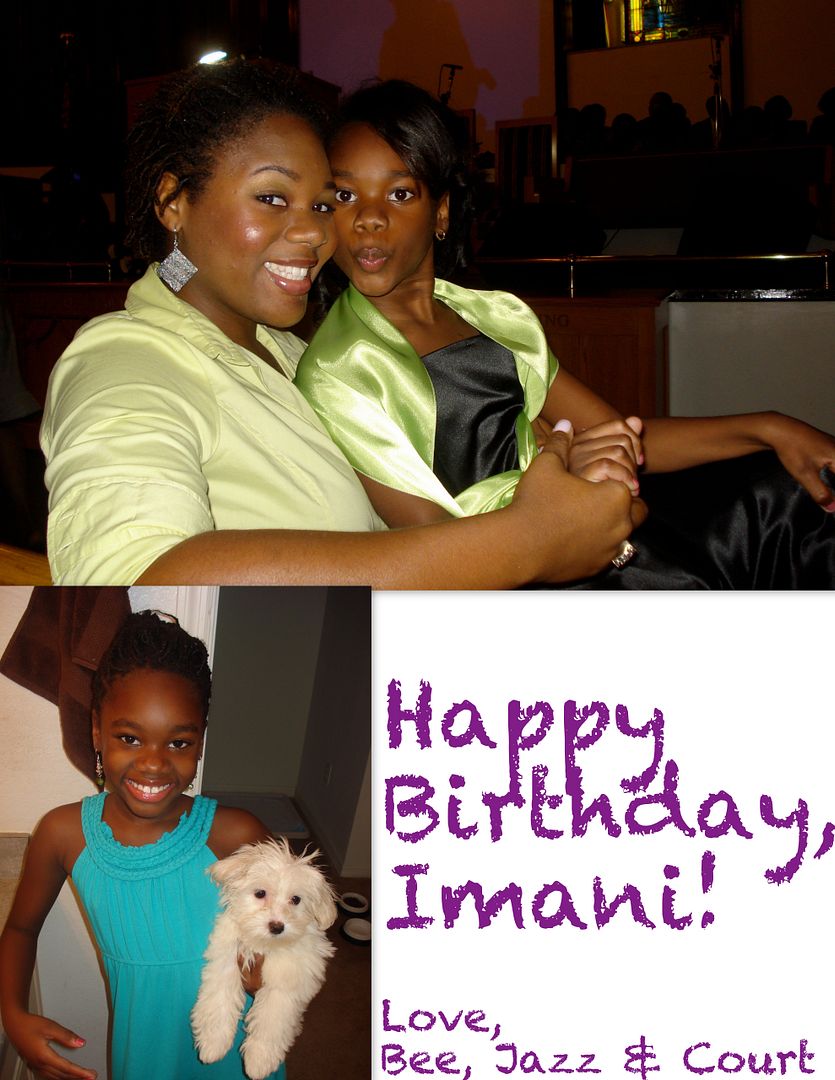 Leave a comment telling Imani Happy Birthday. I'm sure it would make her day. Love you, Pie!
Back to beauty stuffs, this look is inspired by Judy who emailed me and told me how she desperately WANTS to get into make-up but doesn't know where to start. She said she felt so intimidated by all of the products of all of the brands and didn't know where to start. I kicked it to her real easy…
Hit the jump to see what I'm talkin' about…
I can see how dabbling into make-up can be intimidating. I was the same way…so much that I had to start a blog and track everything. At the same time, we don't have to make it as complicated as it seems. If you don't feel like taking the time to figure out foundation (that would be me), or what kind of eye shadow is best or what goes on first…lipliner or lip stick, remember LCL.
LIDS.
I looooove liner. Aside from it adding a bit of definition to the eyes, it gives you that Hey, I did my make-up look without actually doing too much. I find that this is best done with a cream liner on the lower lash line and colorful liner on the waterline.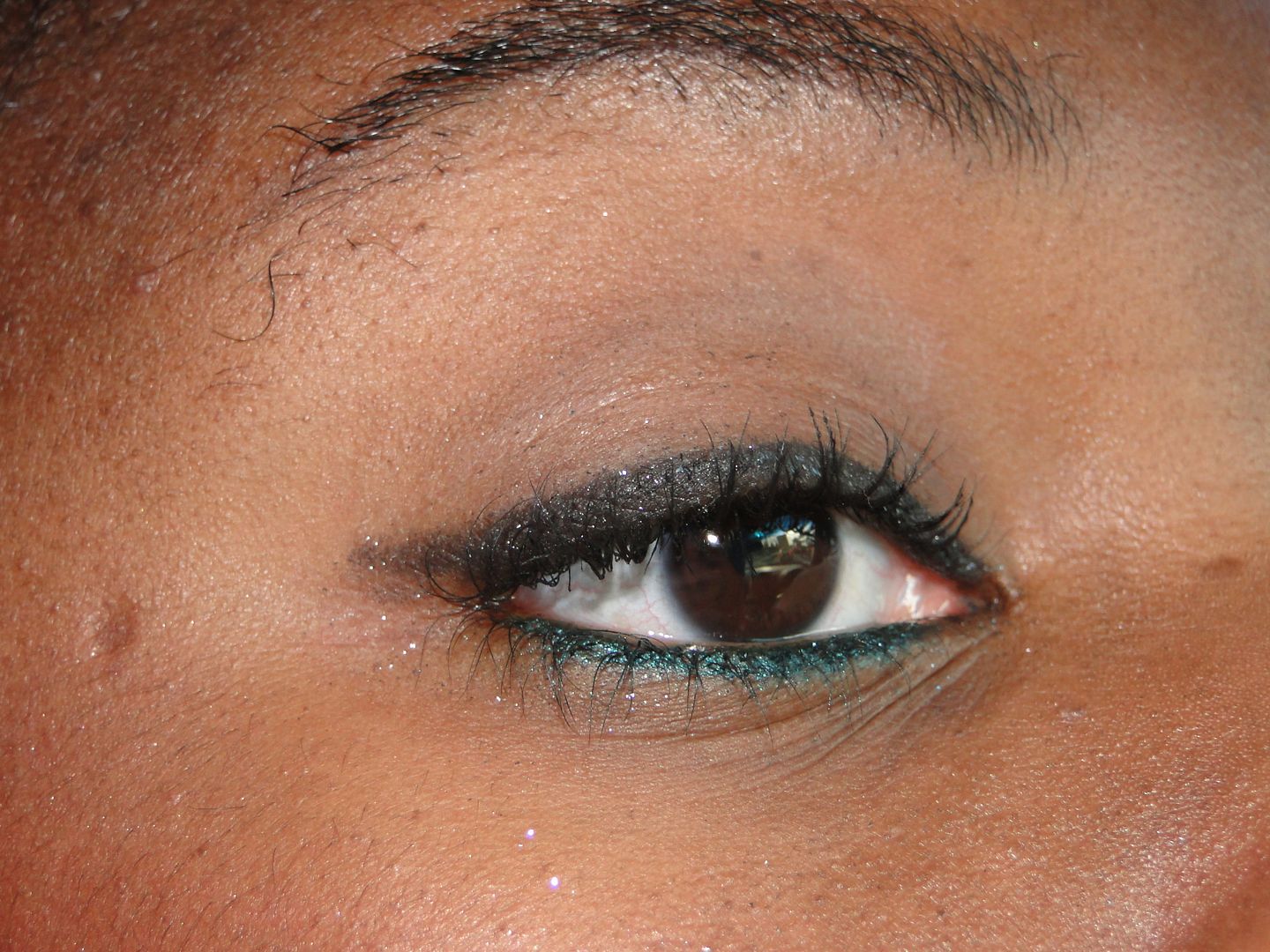 The sparkly black is Lancome's Ombre Magnetique in Black  Macadam.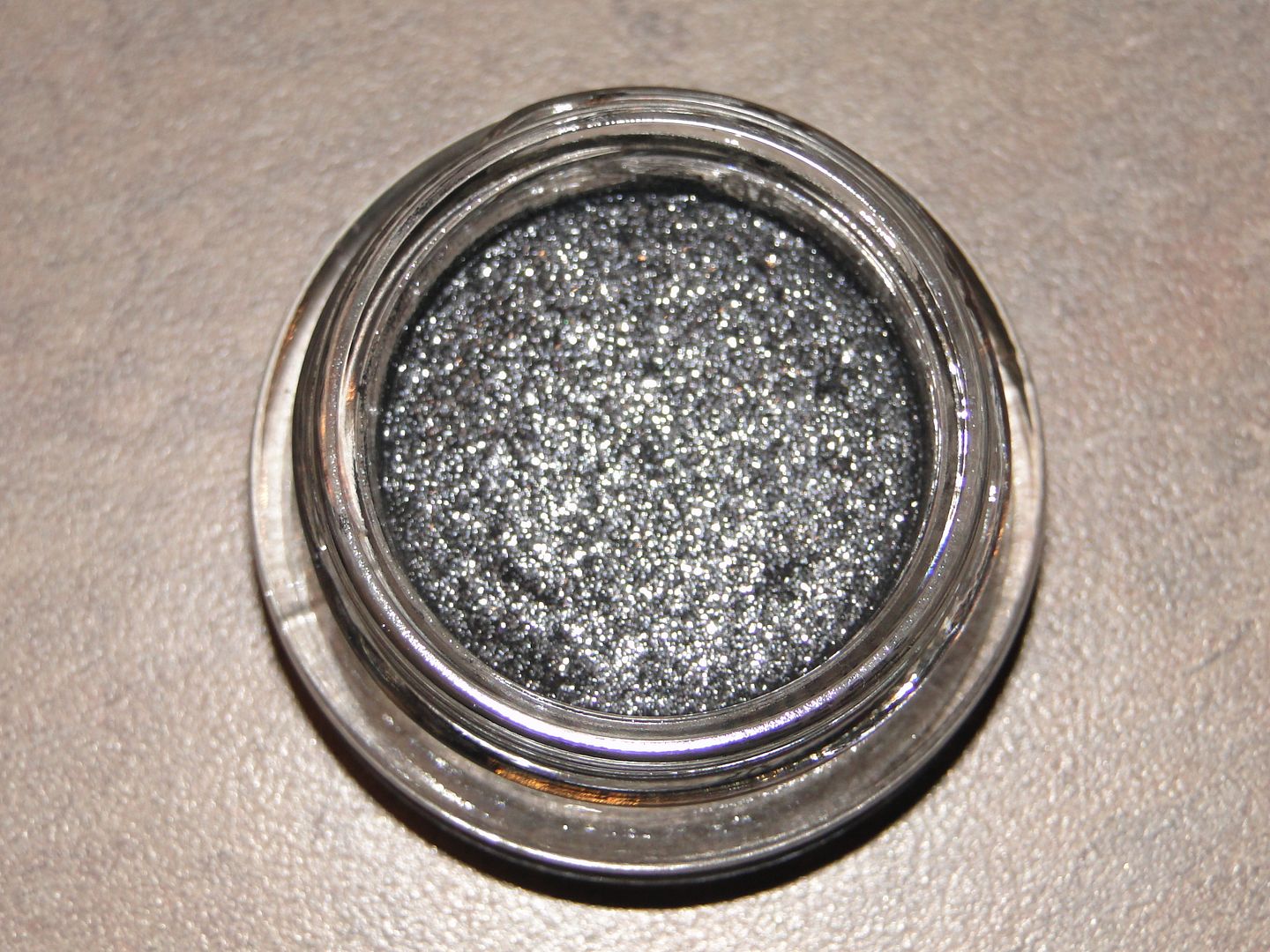 *faints* I know, right? Of course you can play around with liner colors. I used Urban Decay's Flipside only because I find it really makes my eyes pop. I'm looking for a vibrant purple liner that can do the same thing.
CHEEKS
This is my favorite part.  I love blushes and bronzers so much that I've dedicated an entire series to them. I don't care what shade you are, a little color on the cheeks can really give your face that refined looked. I used NARS Crazed this time around.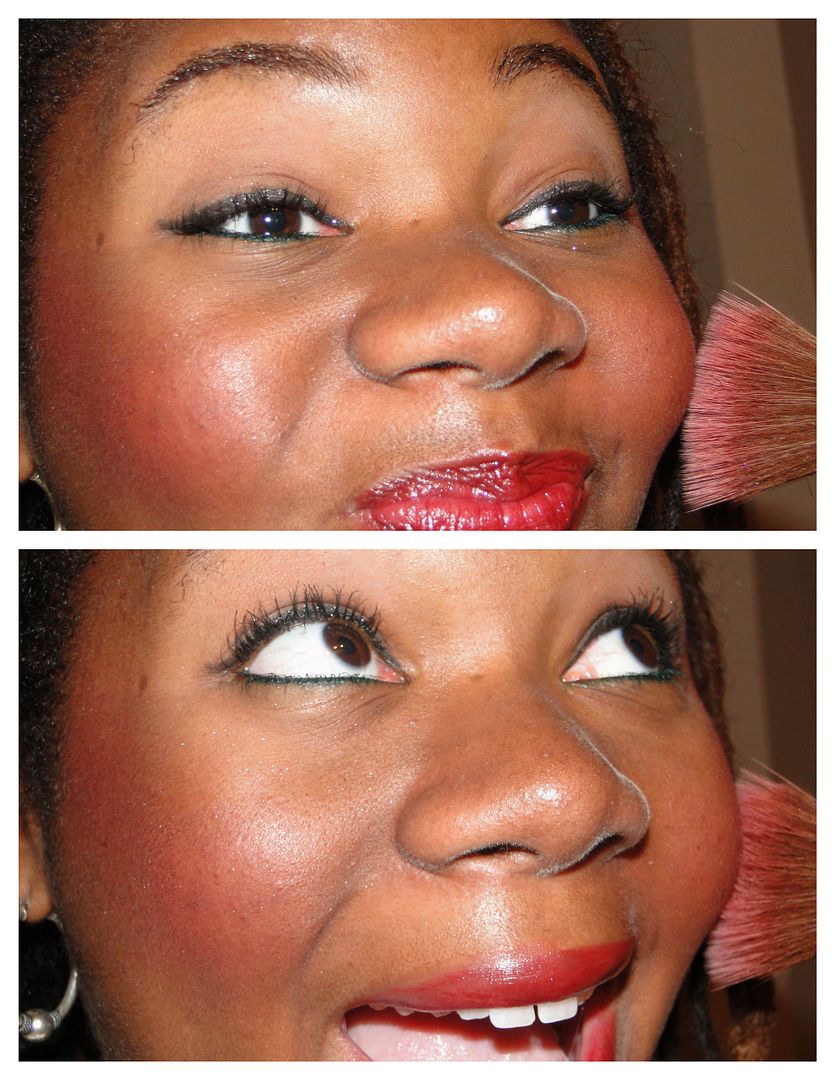 Yeah, it is that serious.
LIPS
I think this is the easiest product to play around with for make-up newbies. Especially with there being a crap load of different kinds  of lippies to use. I'm using Lancome's French Touch.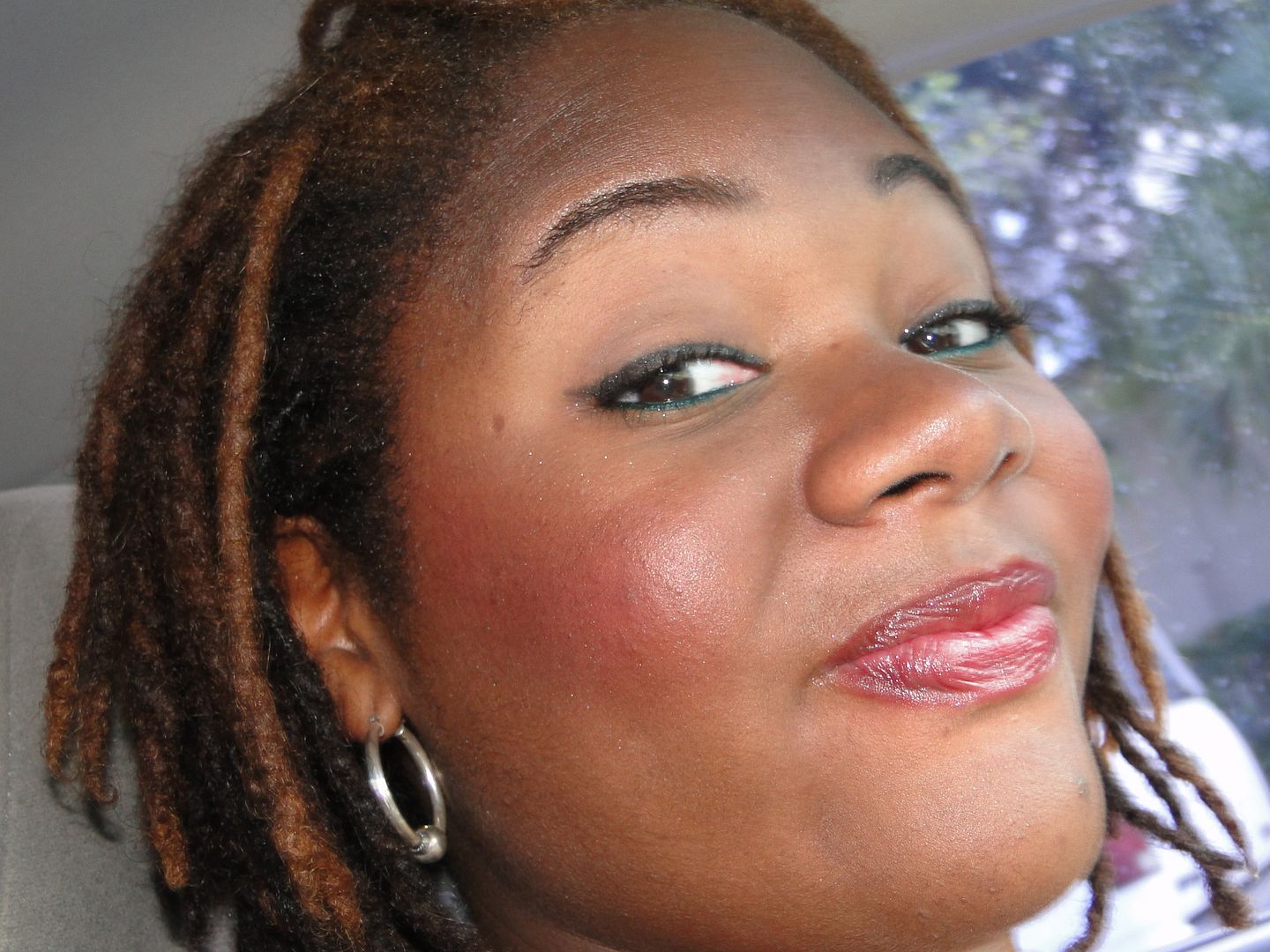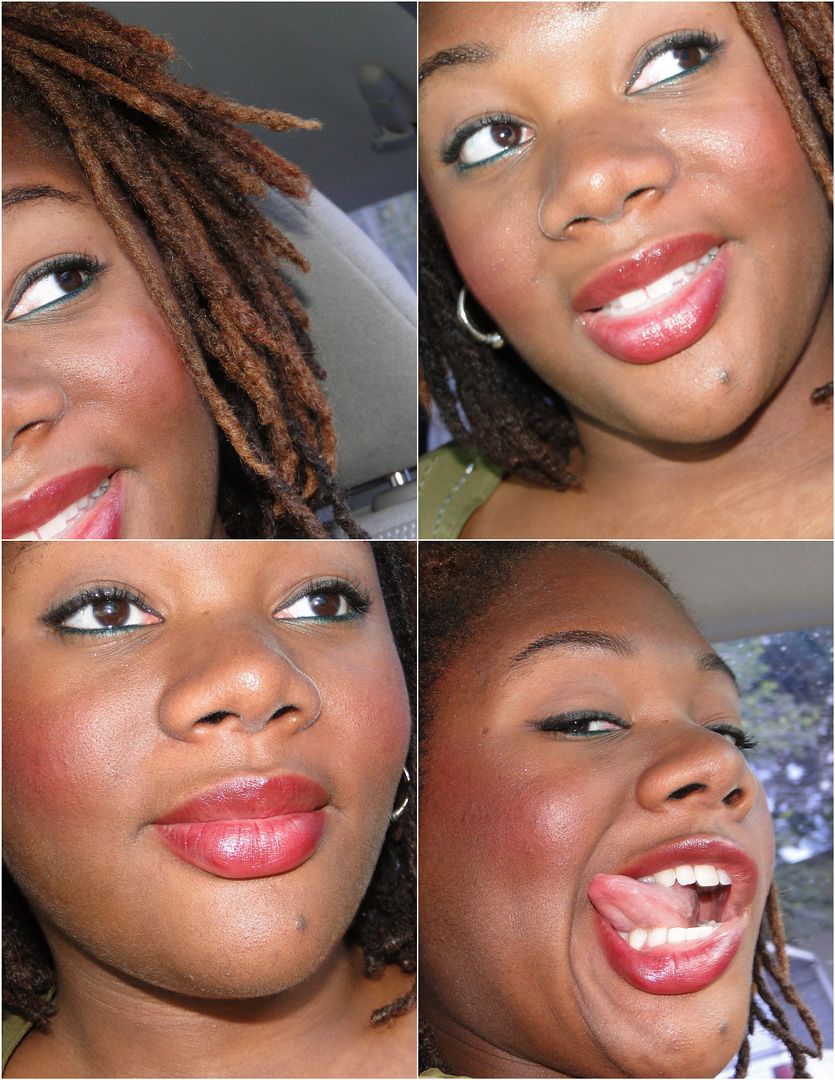 And that's all there is to it, darlings. Easy as pie. Besides, who really has time to crank out eye shadow looks that require 3+ shadows, 2 coats of mascara, brow pencil, brow gel, lipliner, lip gloss, lipstick, face primer, foundation, translucent powder AND blush? All in 10 minutes. No ma'am. Keep it simple, sistas. LCL.
Off I go! I'm really excited about the weekend. I'm be participating in the Making Strides Against Breast Cancer Run and I'll be going to the Central Florida Veg Fest. And the weather is absolutely perfecto. And then my mentee's Homecoming dance is this weekend and I'll be volunteering at a Green Beauty Boot Camp with the Peace and Beauty Project.  Hope your weekend is divine!