Hey giiirl! Lemme tell y'all something about South Beach…it's not really a big deal to us Floridians. Even though I was born in Miami, I didn't go to South Beach for the first time until last year. Crazy, uh? But now that I'm out here for the Blogalicious Conference and having a ball with my girls, it ain't so bad. I cranked out this look a few days before I went to Miami. I was so inspired by the winged eye liner look that Mark did. I wanted to do the same thing except with eye shadow. And I wanted it to be work appropriate.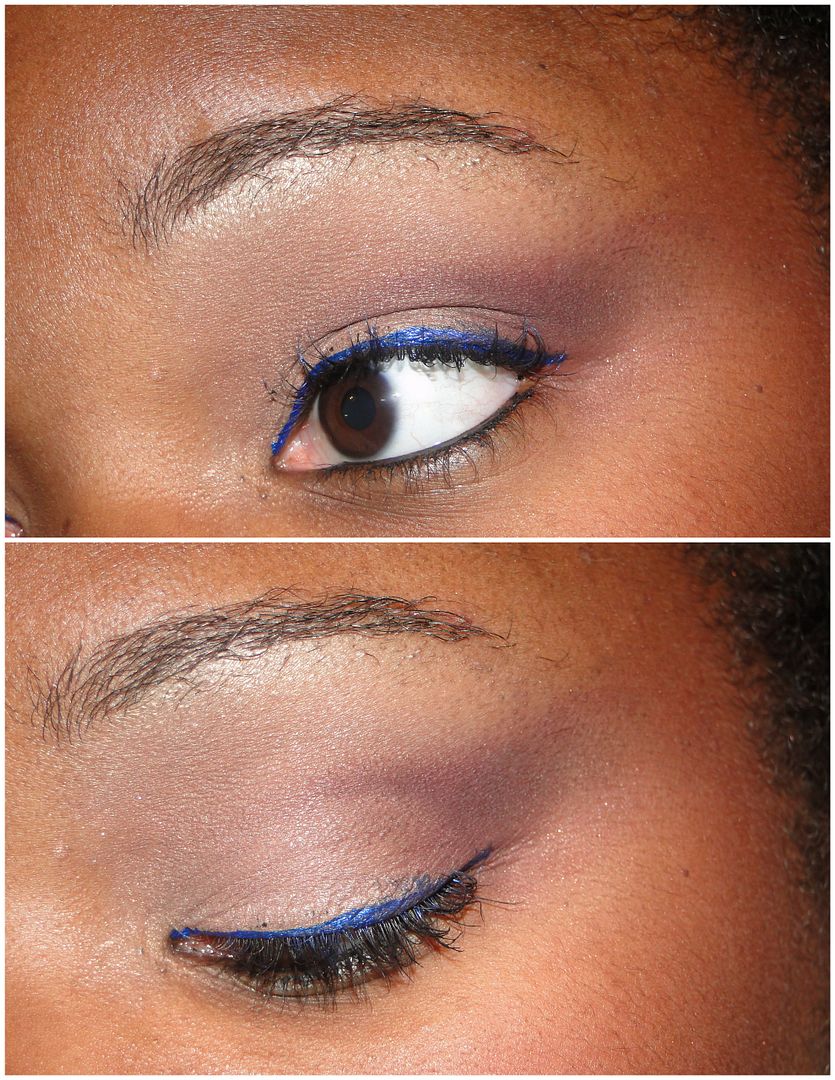 Hit the jump to see if I achieved it. And don't you dare say a thing about that smudged eye liner. I promise on rice krispie treats…it did NOT look like that when I took the picture. You believe me, don't you?
I love that my blog is called Clumps of Mascara instead of Perfect Application of Mascara. I let the title justify why I can make beauty mistakes. Haaaa! Okay, first let's rap on the Studio liner from NYX.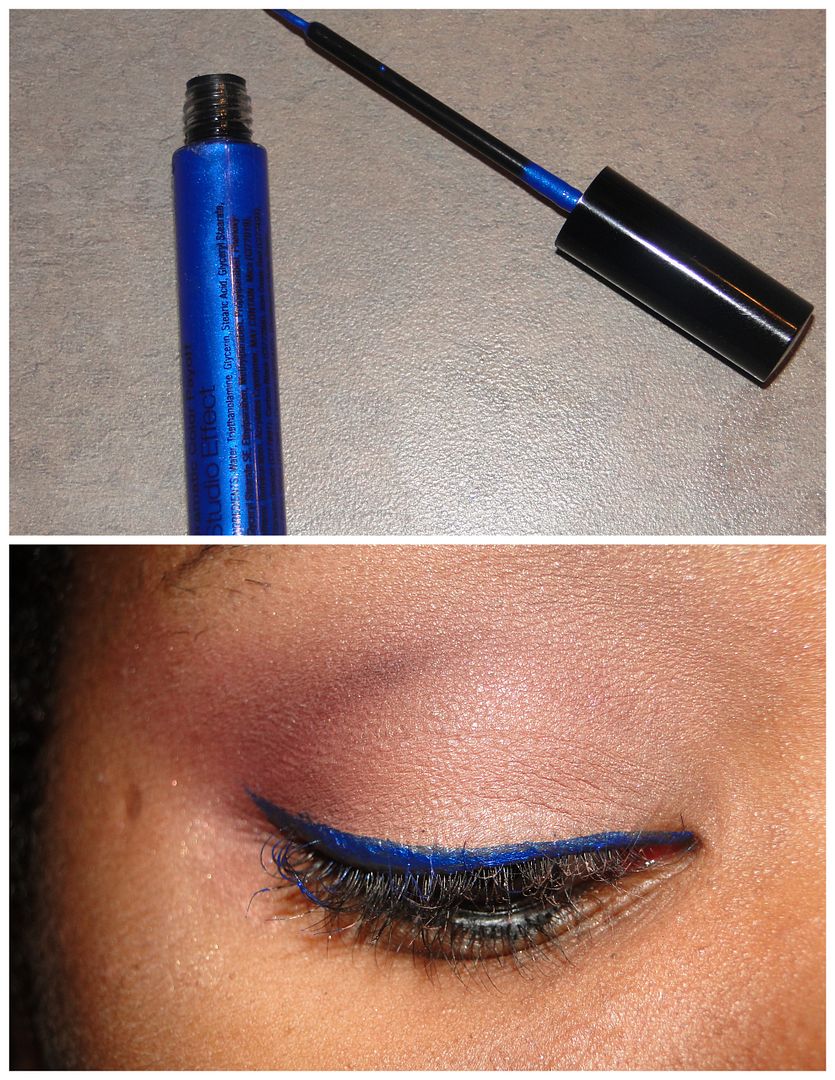 Ridiculously awesome. I think I need a Beauty Award or somethin' because that is the straightest line I have ever done. Lately I've been wearing a lot of blue on the waterline but I decided to switch it up and apply it on the lower lash line. I'll be formally reviewing that liquid liner later but I am digging it! I did things a little backwards and applied that liner before working on my crease. I used some random shade burgundy from a palette.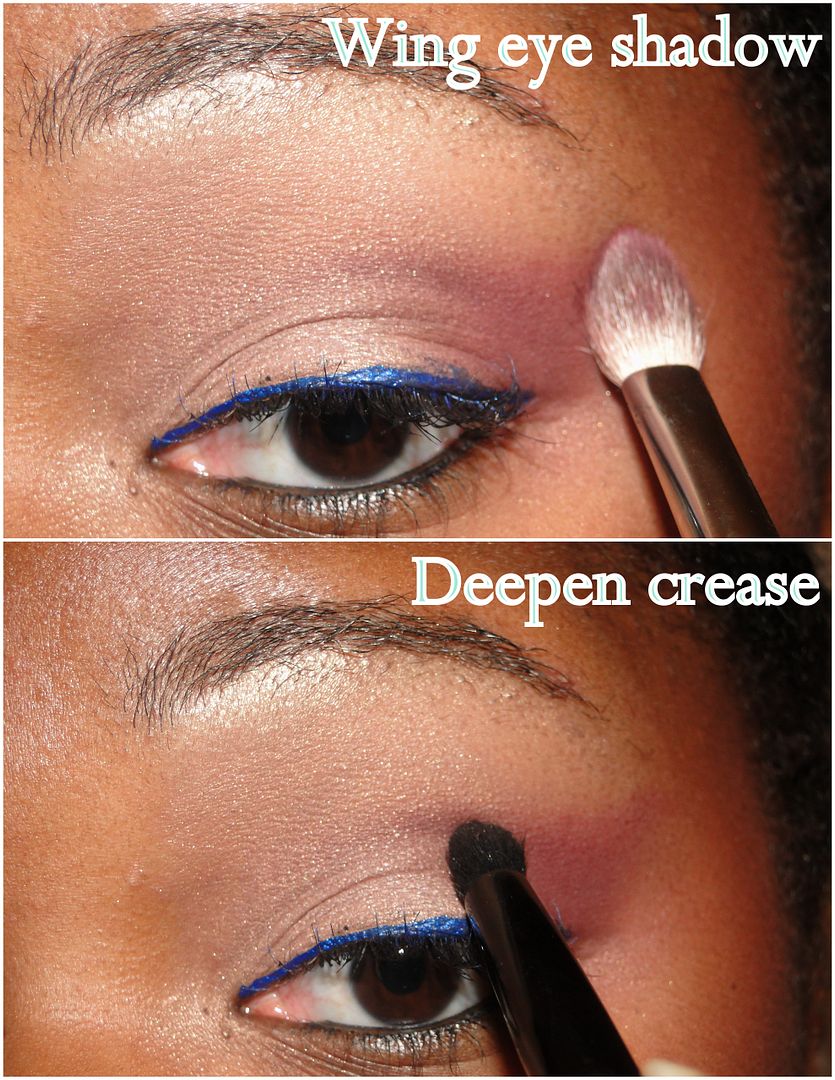 If you are looking for ways to spice up you shadow look, try this! If you want to turn this look into something bangin' for a party or after 5 event, instead of using a burgundy, try applying a matte brown or black. And then I went with another super bold lip.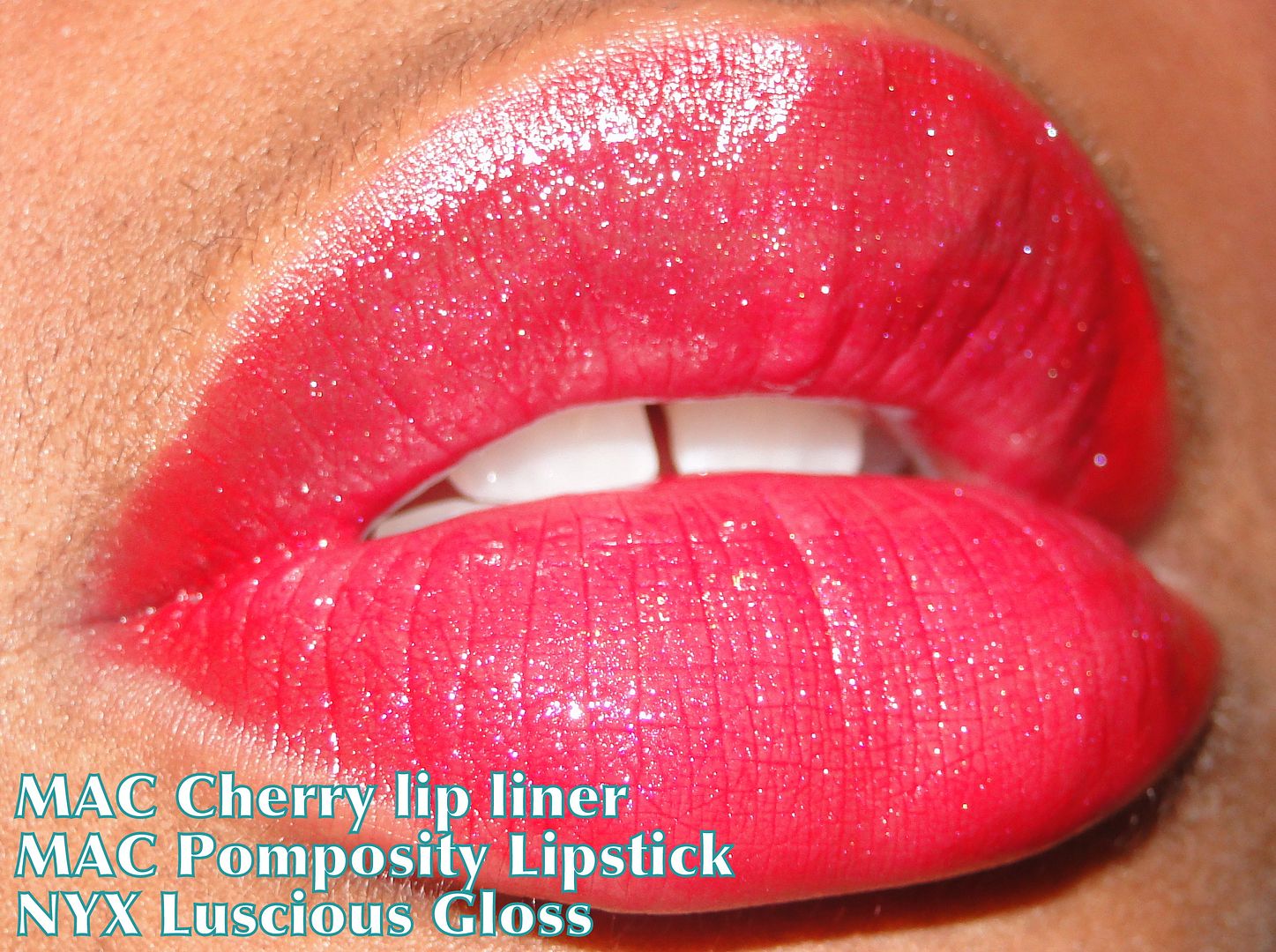 I guess I'm going through a phase. I just can't get enough of bright and bold lipstick. And look…my skin is finally clearing up allowing me to wear a little blush!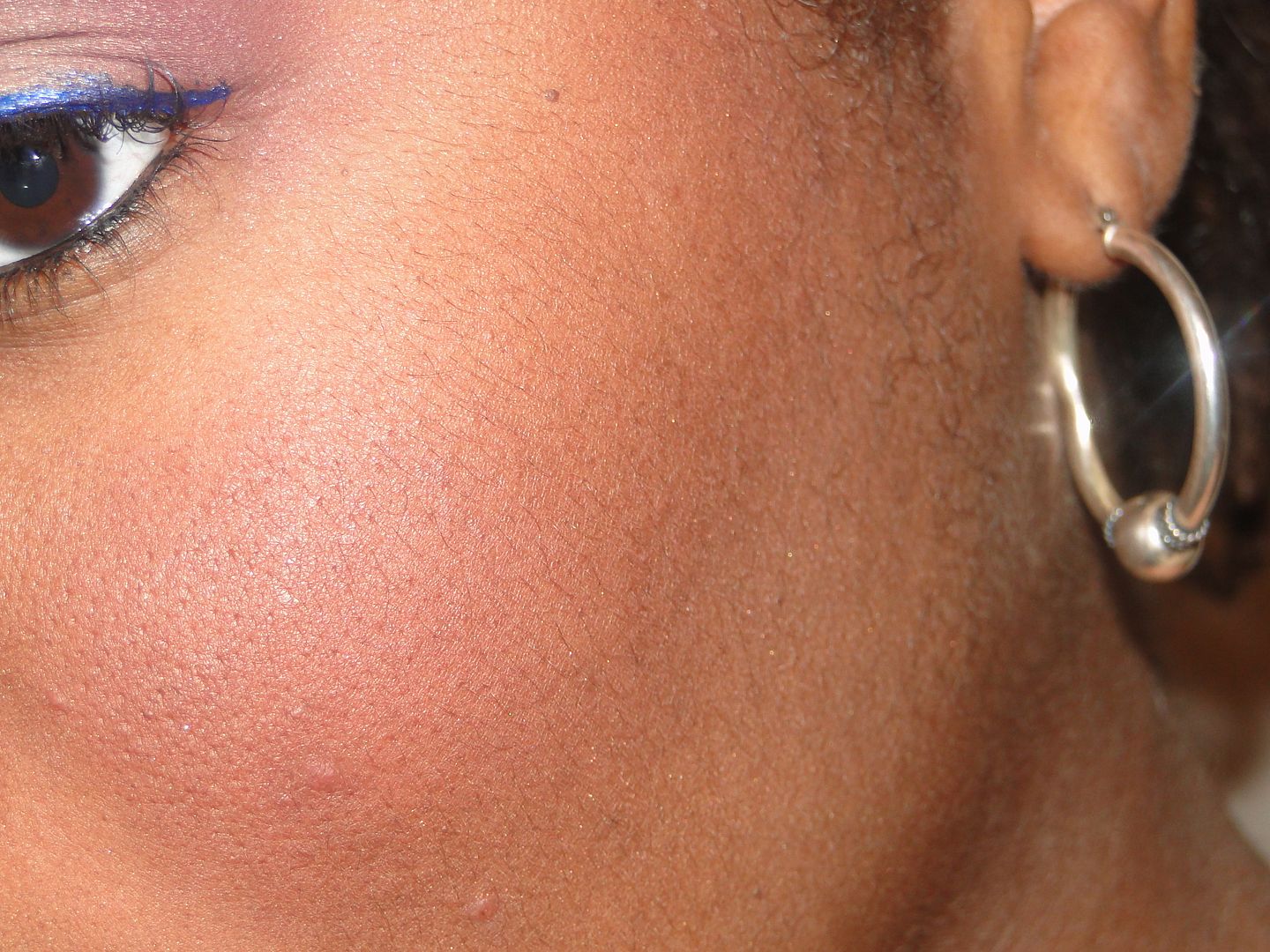 But of course, by the time I wrote this post, I had a massive pimple on my left cheek. Dear Skin, You Suck. Love Me.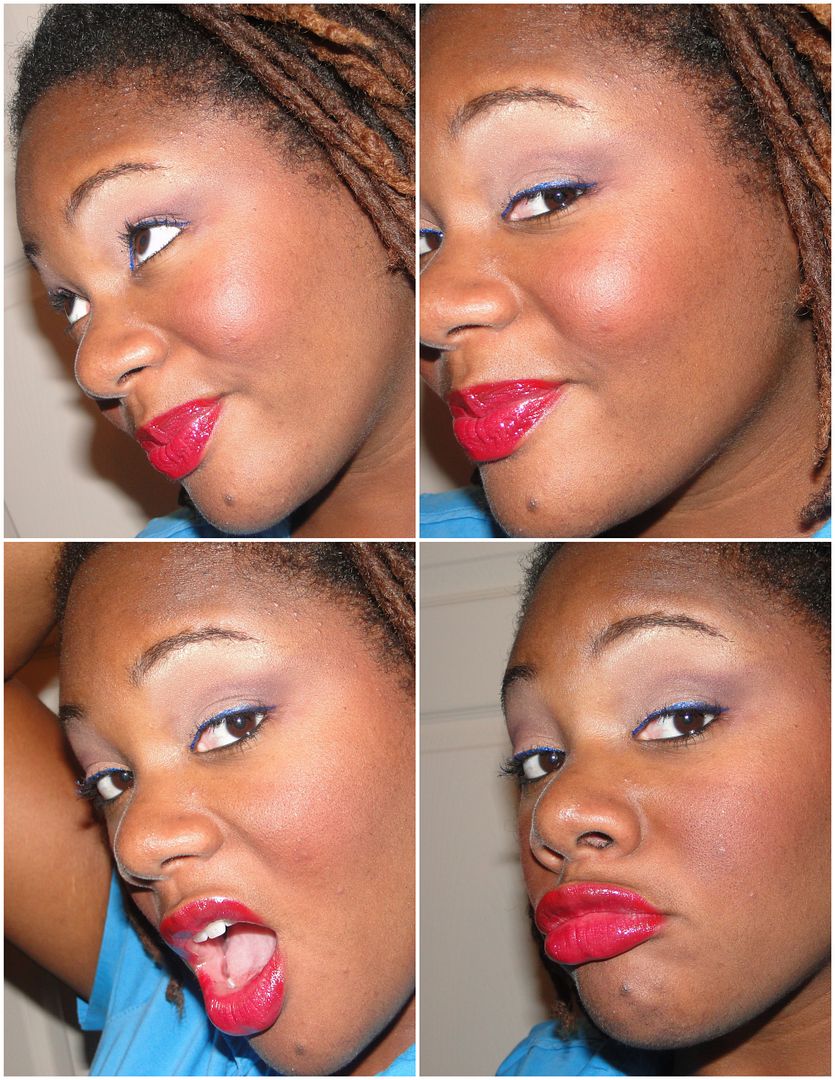 One day I'll be a mature young lady and take appropriate pictures. Probably not though. 🙂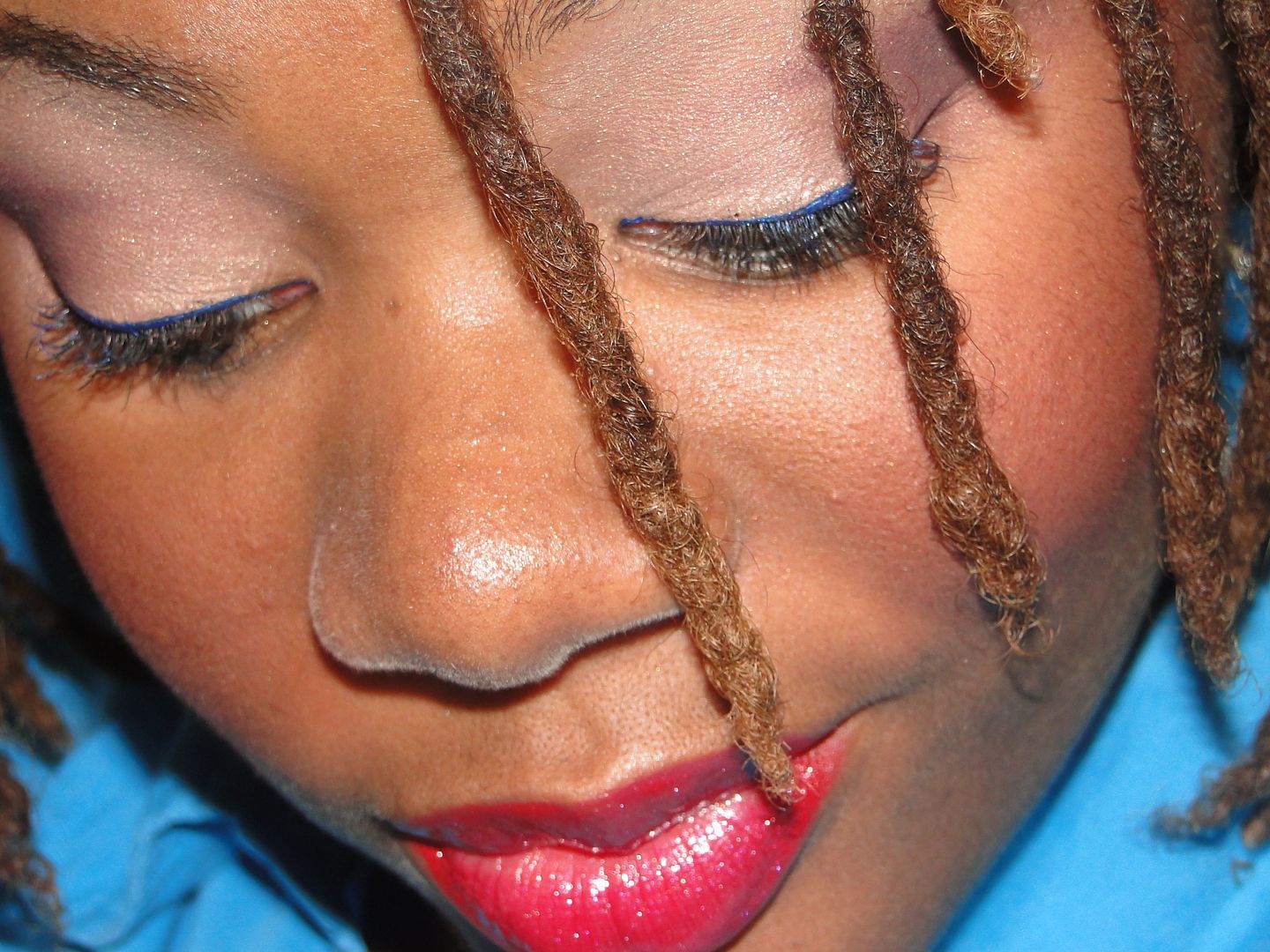 So that's that, lovelies. Enjoy your weekend! Oh…and I'm totally aware about the site issues that Clumps has been having. So sorry, y'all! Looks like my template is going on strike. Things will return back to normal soon. Thanks for hangin' in with me!