Doing makeup is like learning another language. If you don't practice that ish, you'll lose it. It's a scientific fact. In attempts to hold on to my Spanish language, I go around tweeting en Espanol. I call it tweetando. Don't go Google-ing that word because I totally made it up. When it comes to makeup, well…I've been playing around in it a lot lately. I can crank out a neutral eye in 5 minutes flat like it ain't nobody's business.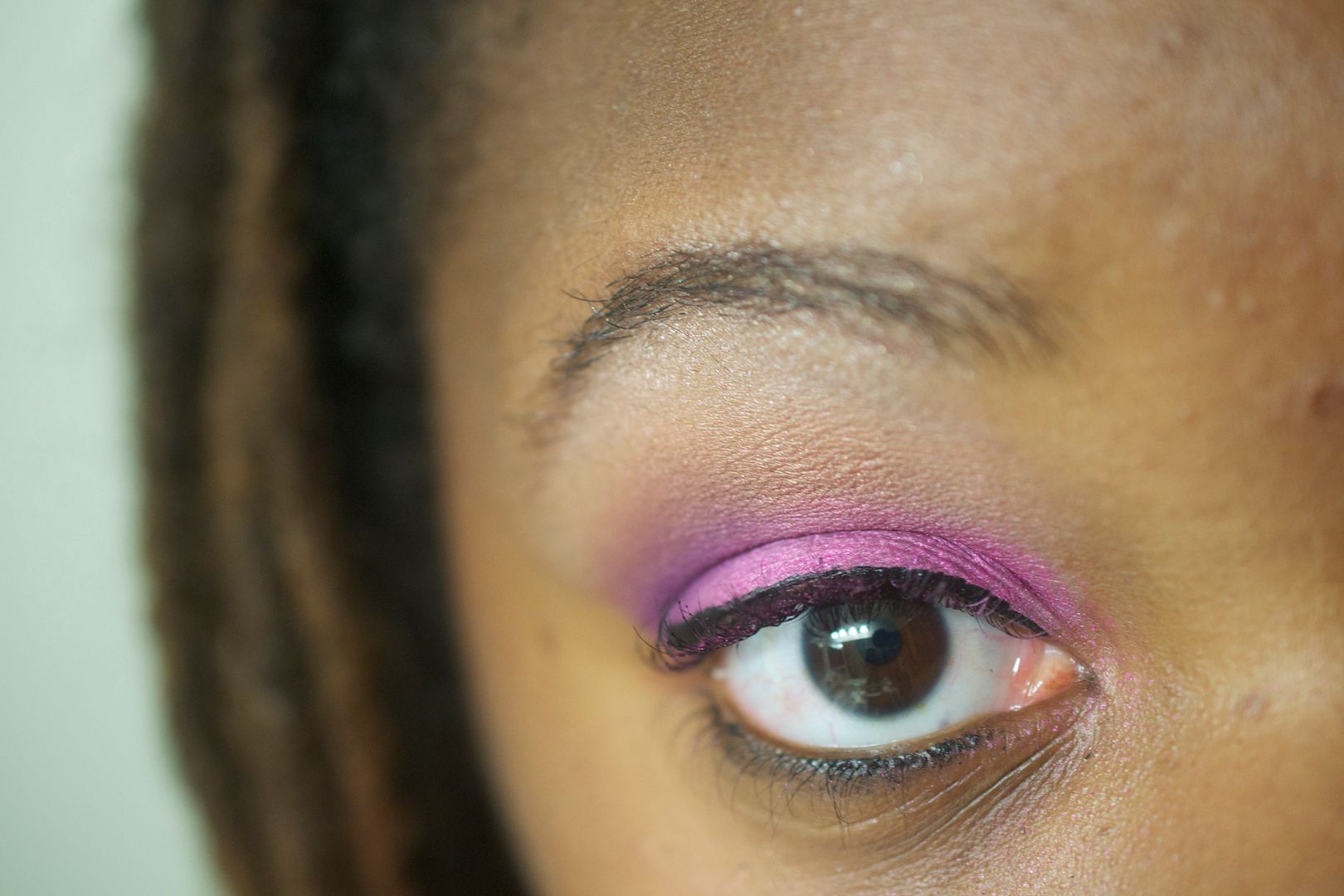 But vibrant looks? They take more time. Still though…I've been challenging myself to press it to the limit when it comes to these kind of looks. At the same time, I want these so-called vibrant looks to be work appropriate. Whether pink eyeshadow could be dubbed "work-appropriate" is debatable though. 😉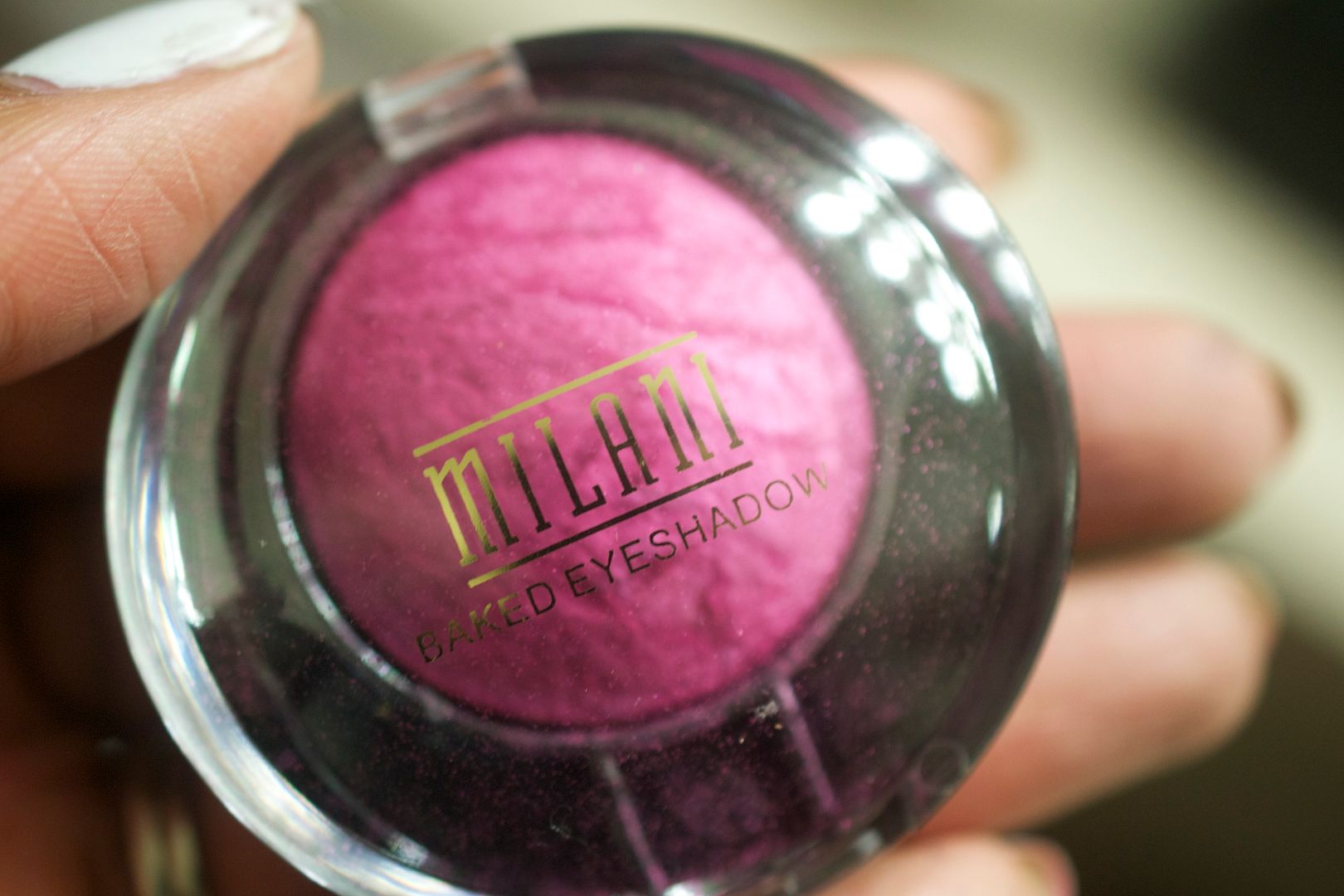 I used Milani's Baked Eyeshadow in Must Have Fuchsia to get some pink-y goodness. Developed to use wet and dry, these baked eyeshadows require a bit of work to really get to the colors to pop. In fact, I tried them both wet AND dry and found that I like using them dry better. It took a bit of packing on to make the pink THAT pink. Or pank as some of us say. Bahahaaaa!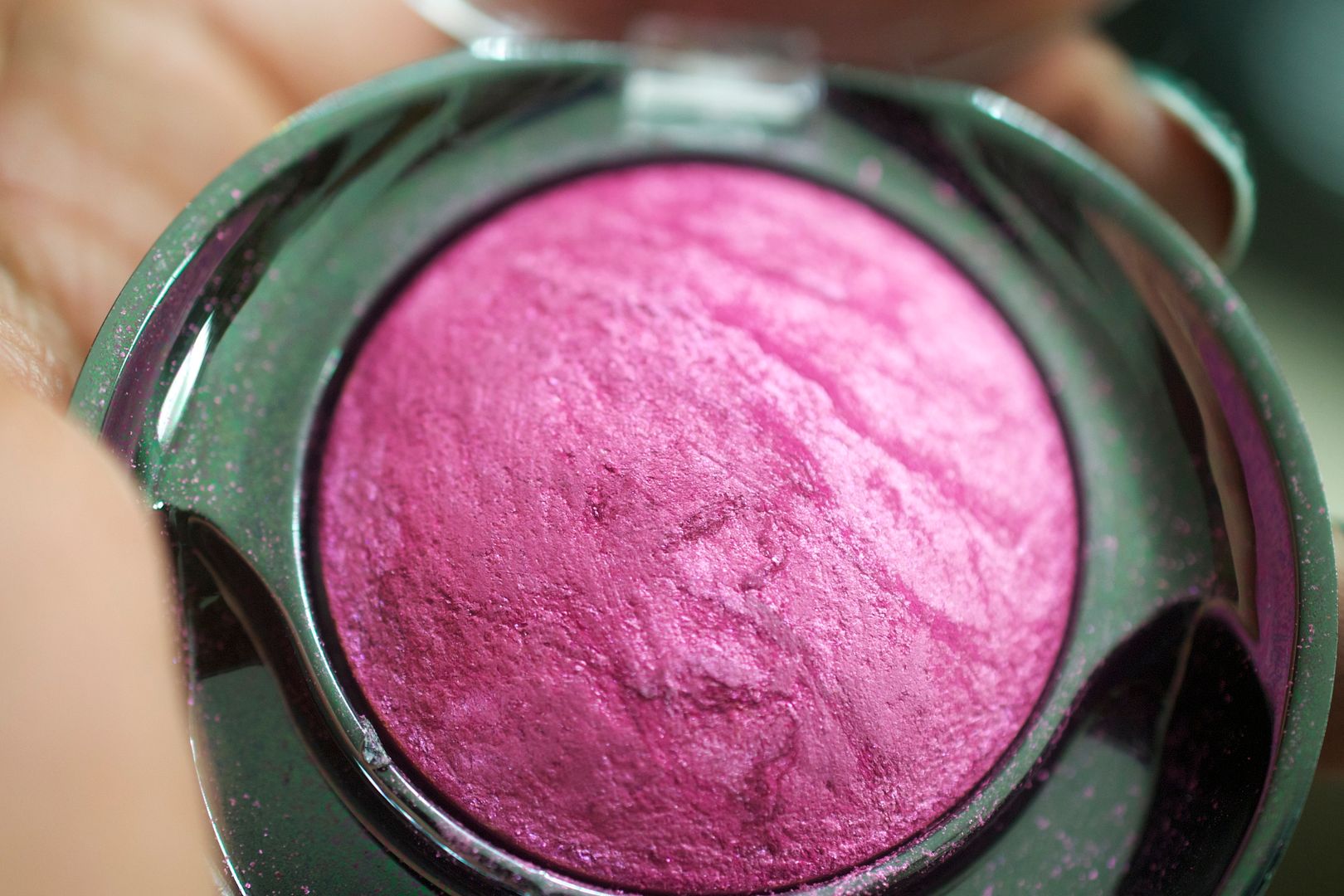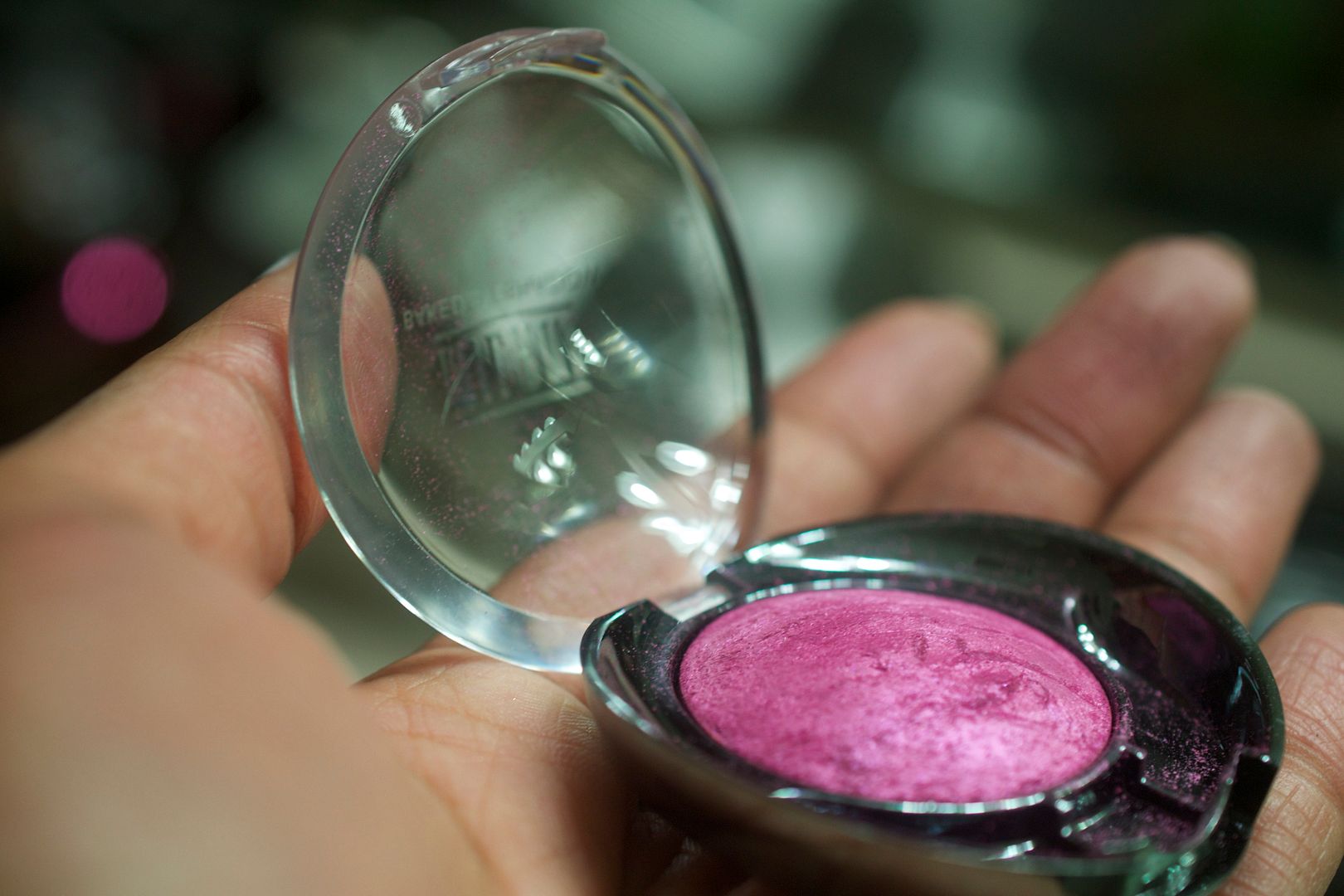 Oh, and for my lips?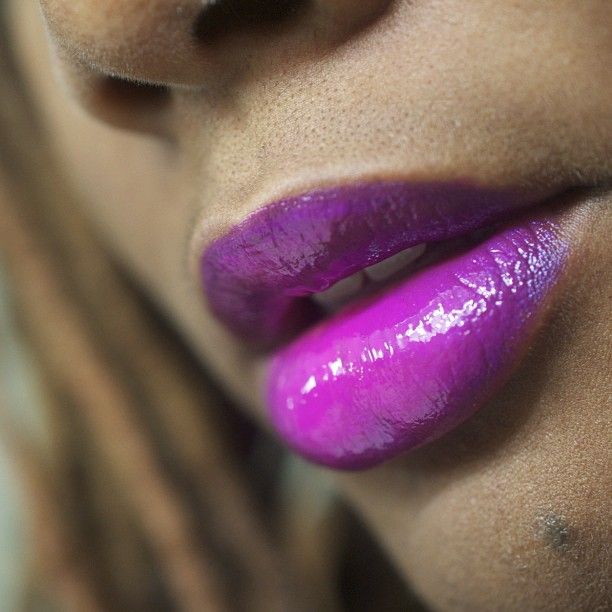 I do a 'whole lot of mixing in the beauty lab (ahem…bathroom) but this was by far the coolest lip creation I've ever come up with. I want a nail polish shade like this. And I want to dye a few of my locs this color. If I had a favorite color, it would very well be this one. And y'all are gonna hate me for it, but I used FIVE products to achieve that lip look. Check 'em below.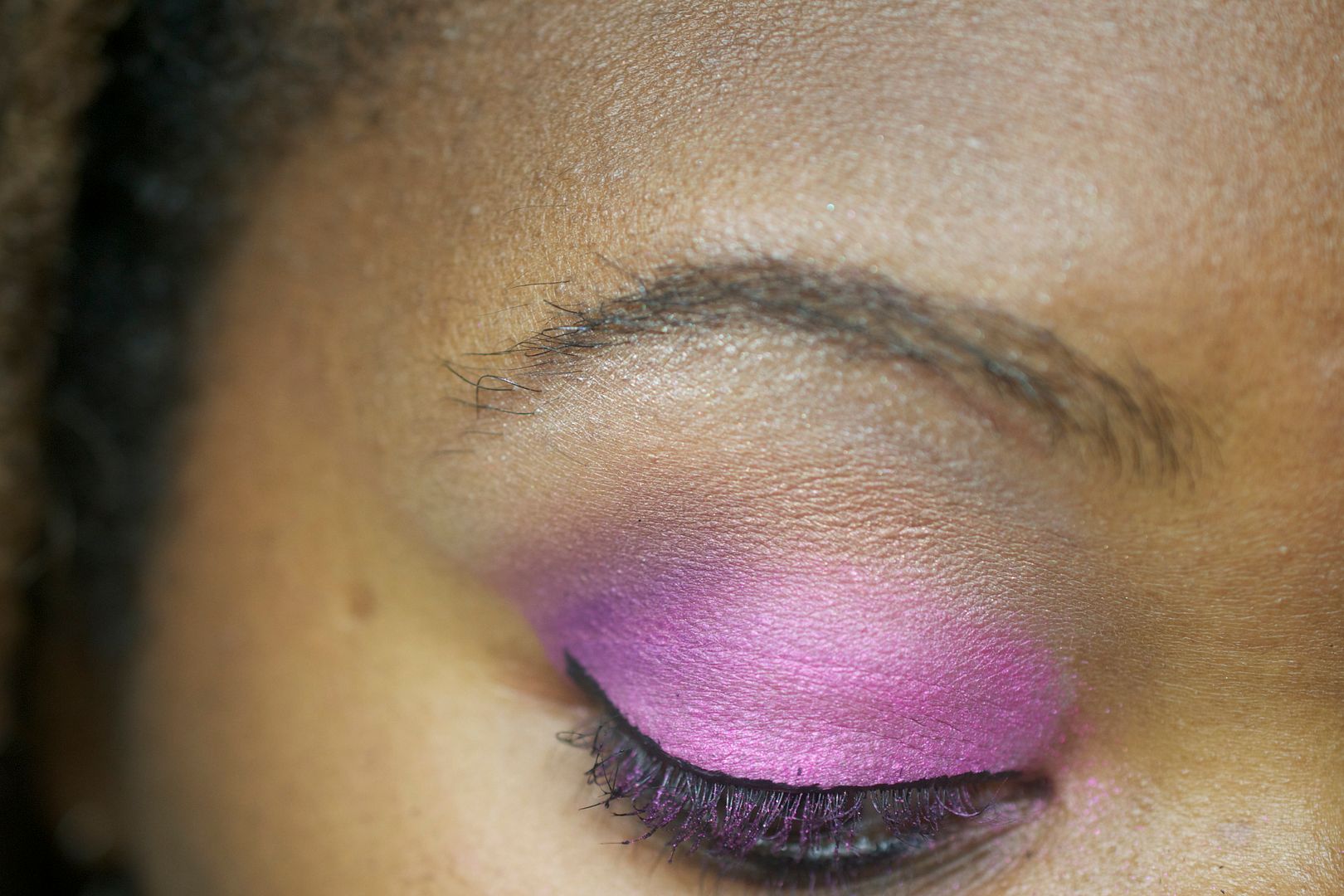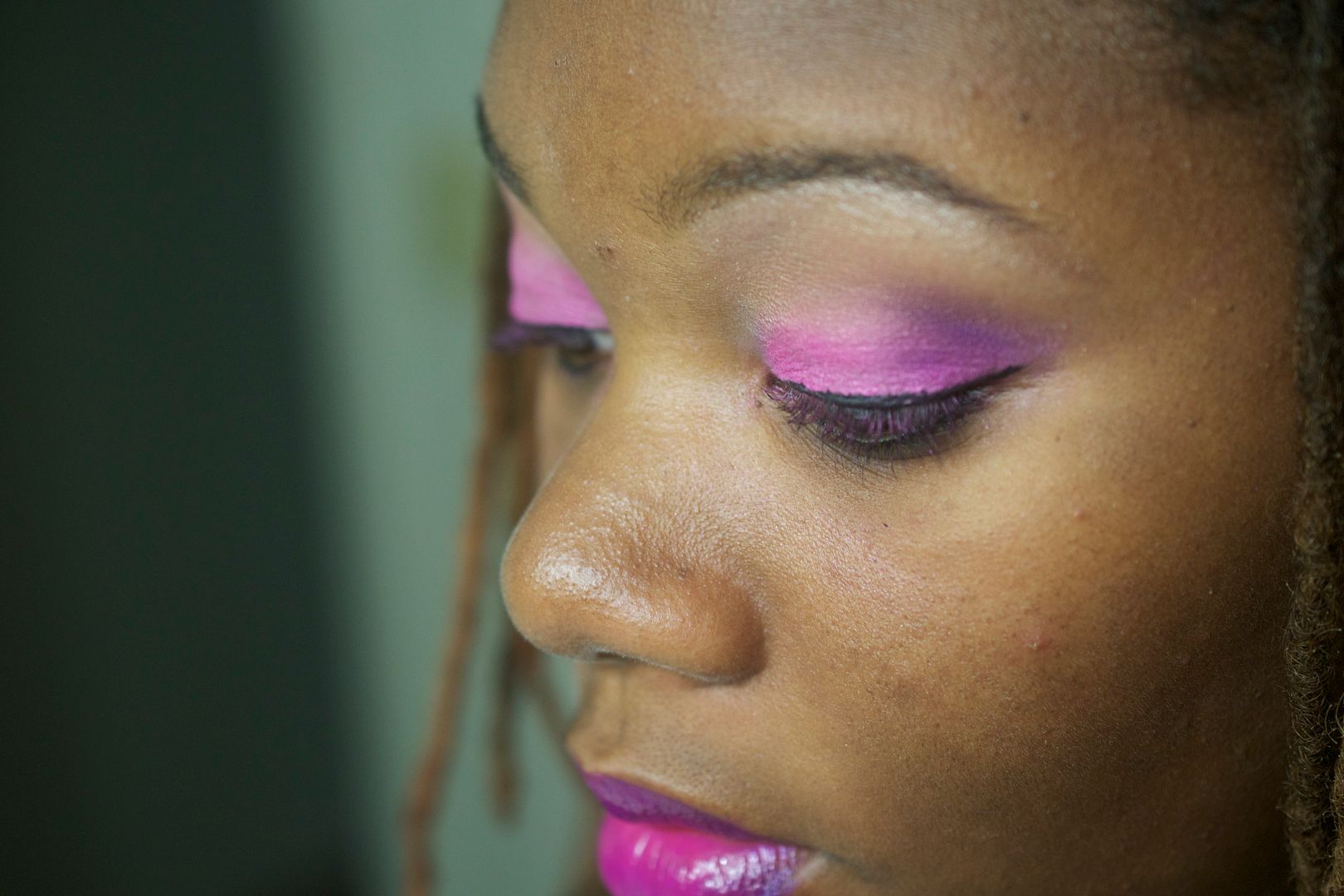 EYES:
Urban Decay Primer Potion
NYX Milk Jumbo Eye Pencil
Milani Must Have Fuchsia baked eyeshadow (lid)
Make Up For Ever #92 (outer-v)
Laura Mercier Rosewood (bridge between crease & browbone)
Laura Mercier Golden Cream (browbone)
MAC Cosmetics liquid liner (way too jagged)
Maybelline Great Lash Lots of Lashes mascara
FACE:
Cover FX Total Coverage Cream Foundation
tarte Hotel Heiress bronzer
Bobbi Brown Brownie Shimmerbrick (throooowback)
LIPS:
Manic Panic Deadly Night
NYX Pink Caramel
Homemade lipstick of mine called No More 9-5
MAC Port Red
Some pink-y gloss of a bootleg brand. No really, I don't know what the brand is.
I'm really trying to make more of an effort in doing my brows. I get them threaded every 2-3 weeks but when they start growing back they get all unruly. Most days I just straighten thm out with some brow gel but I want a cleaner look without them looking too sculpt-y. Still tryna find what works.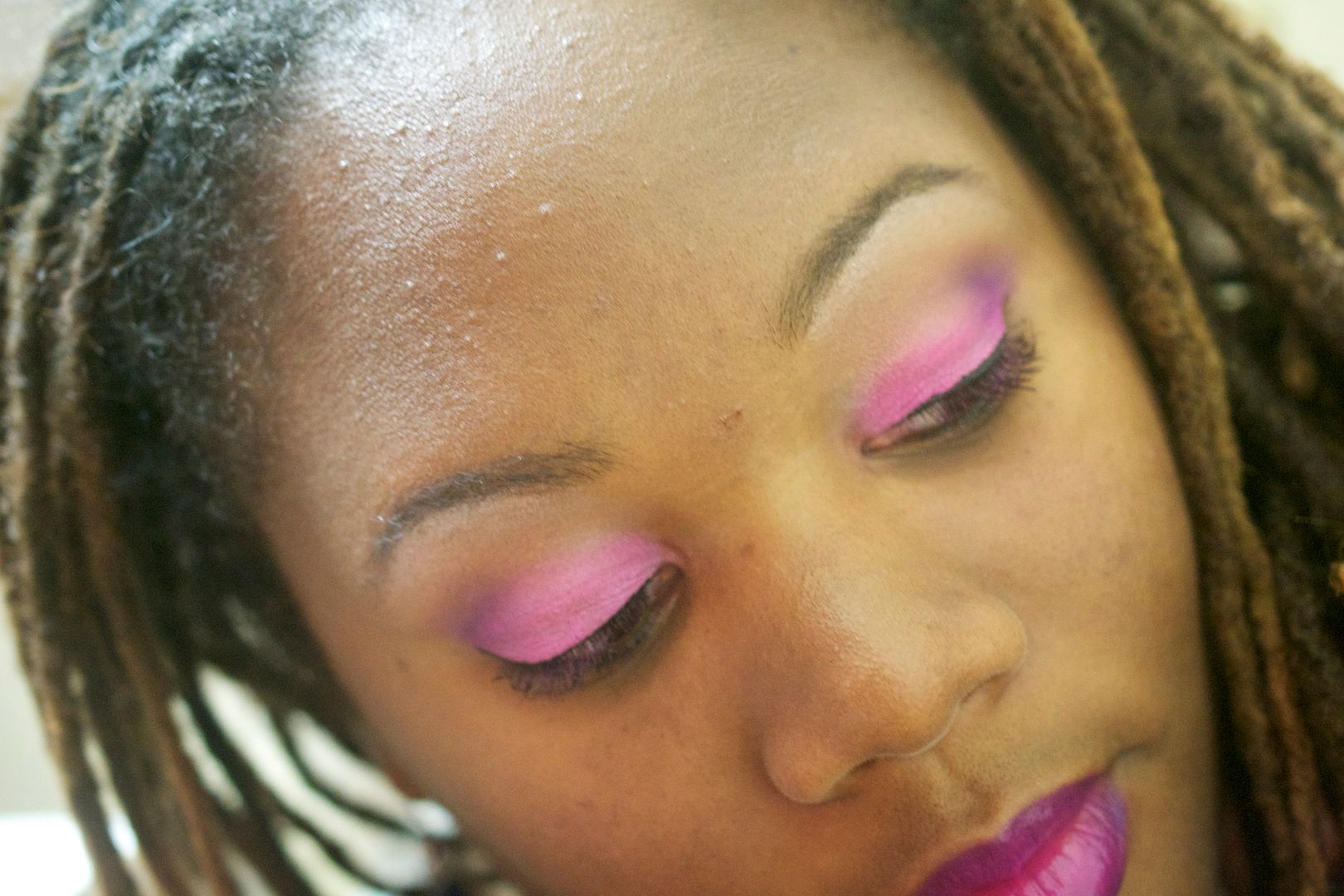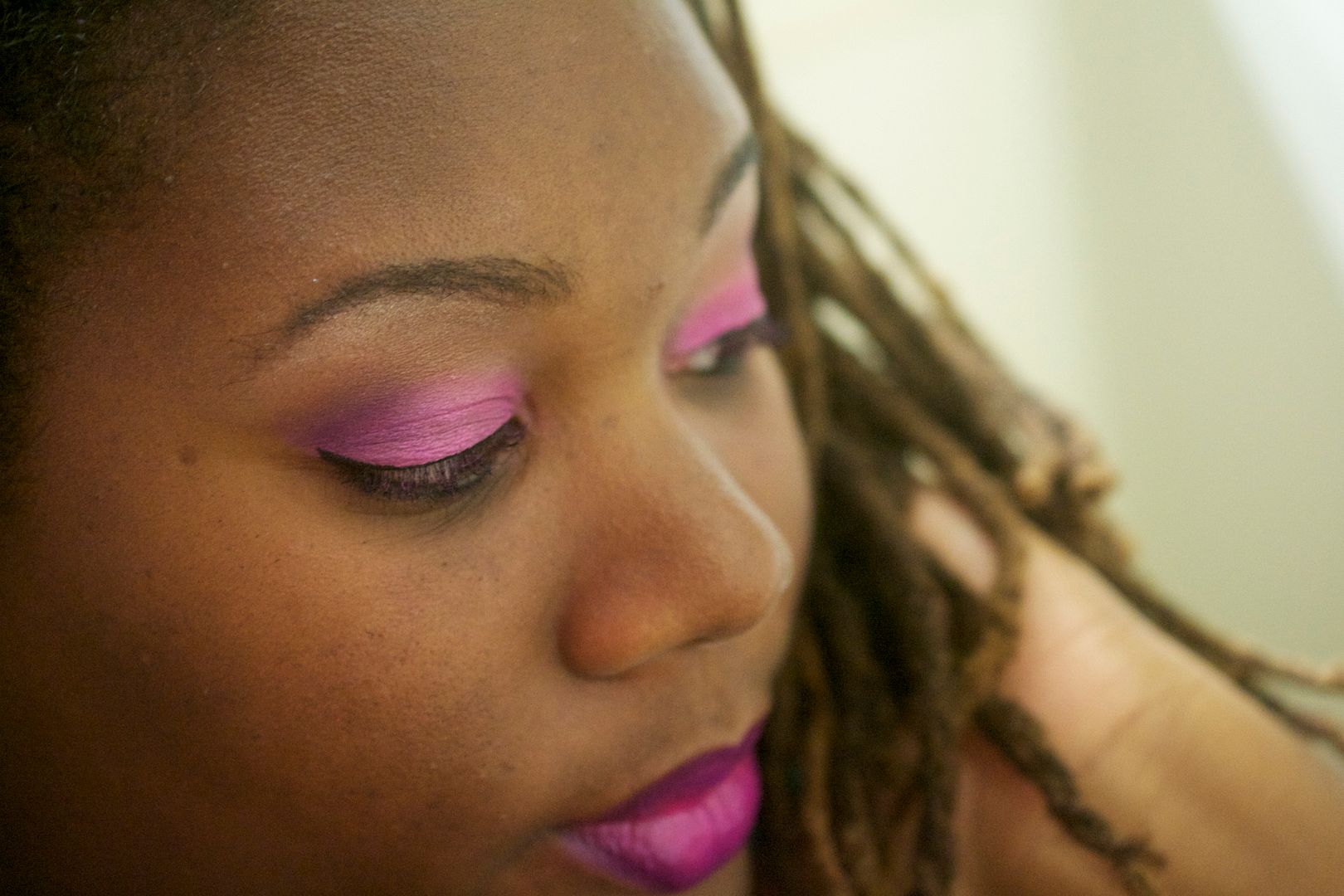 Shouts out to the pimple that decided to buy a plot in between my brows. Ugh.
Back in 2010 I did a super awesome pink eye that I want to revisit. Dang man. I missed when my hair was that short. Short hair just makes sense in this humid climate yo.
Anyways….
Any pink eyeshadow lovers in the house?