So how's the weather in your neck of the woods? Florida is…up and down as usual. A few days ago, the high was in the 40's and today it's almost in the 80's. Nuts, I tell ya. A Central Floridian has to be prepared when the weather does its topsy turvy thang – hence why I'm lovin' these gorgeous crochet chain rope scarves from G.L. Accessories.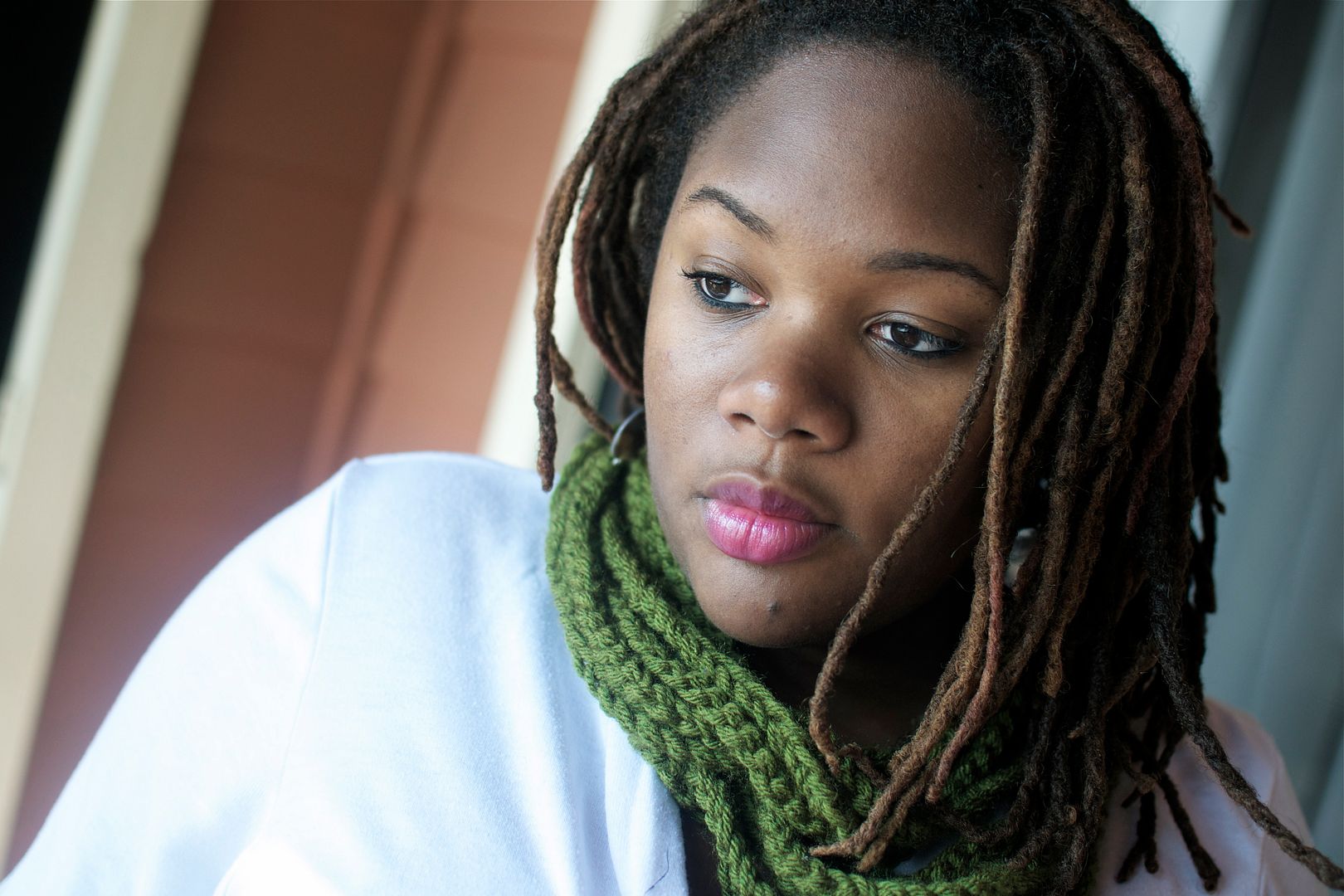 Adorable, right?
Gwendolyn of G.L. Accessories (also a Central Floridian) has a beautiful Esty shop of her crotched pieces. Ranging from earrings, scarves, bangles, hair accessories and beanies, her design is one of uniqueness and perfection.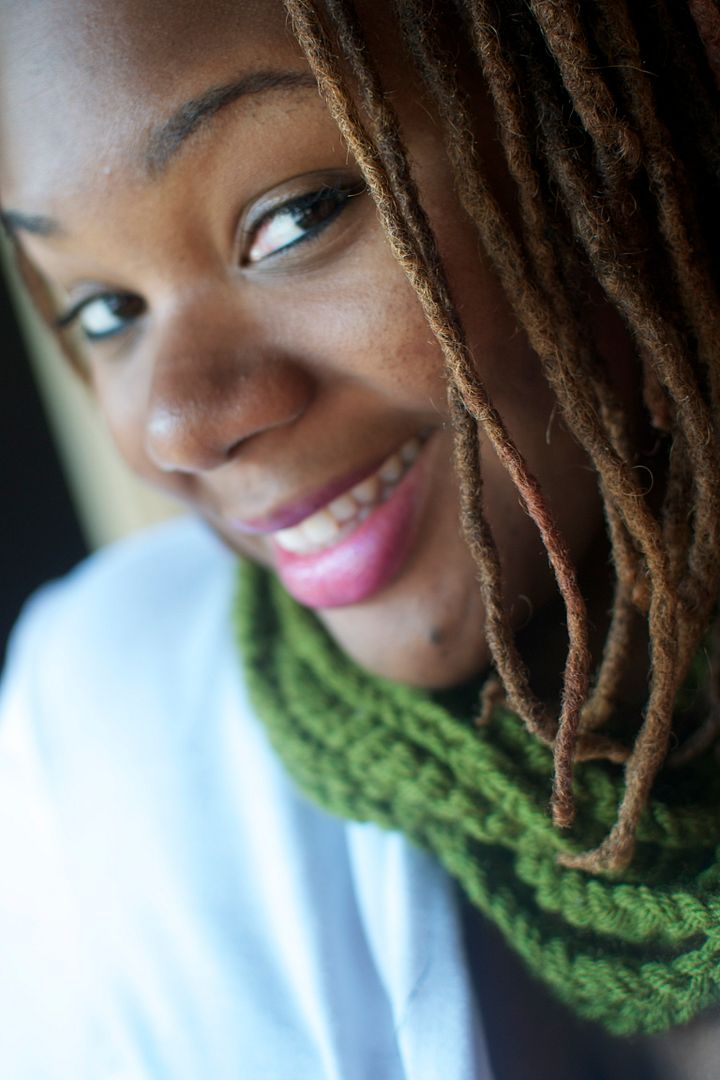 Okay, y'all know how I am about modeling, so work with me here, okay? 😉
Priced at $14 a piece, these scarves come in several colors including orange, yellow mustard, honey, black, brown, turquoise, crimson and few others.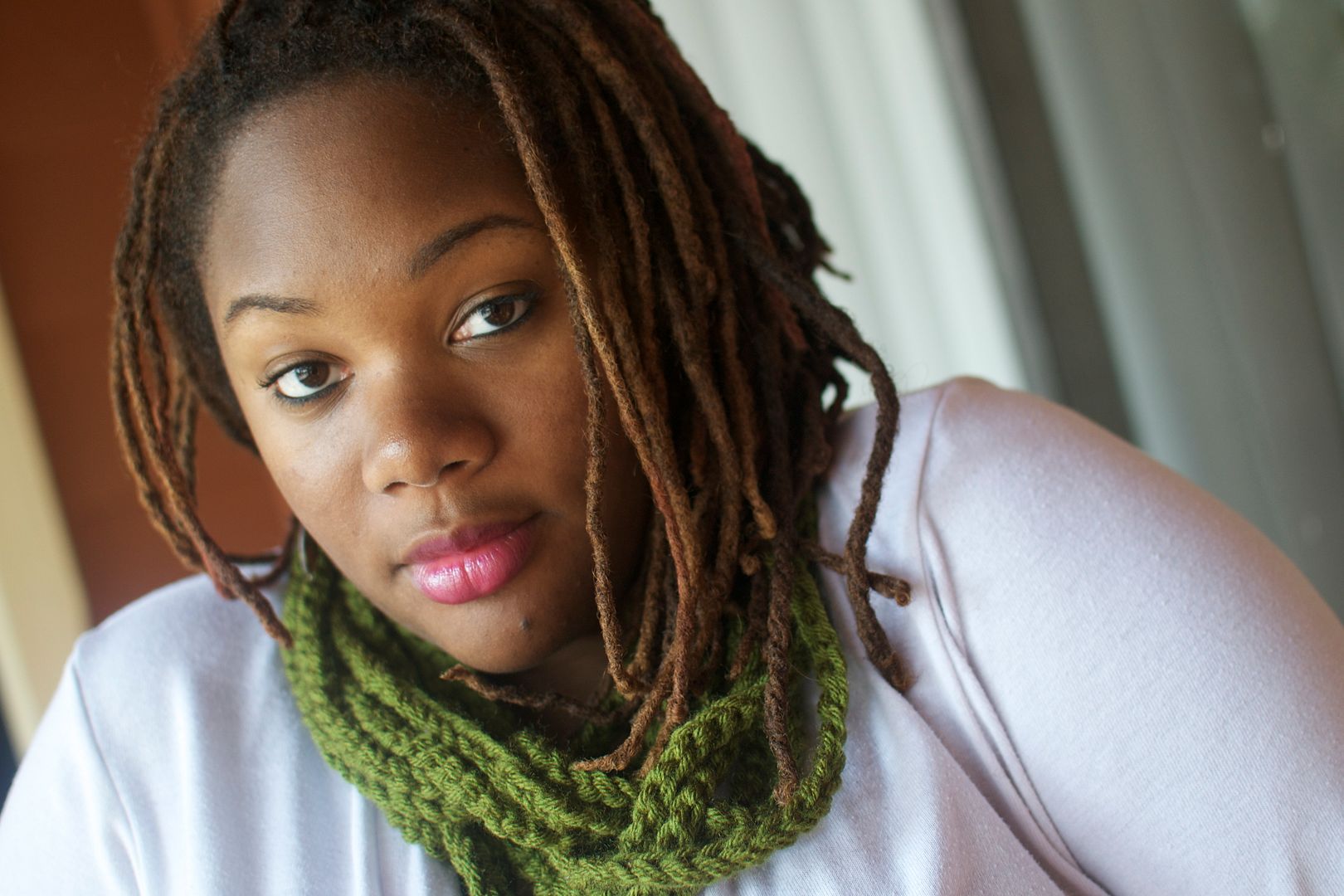 Perfect for accessorizing your wardrobe when it gets chilly…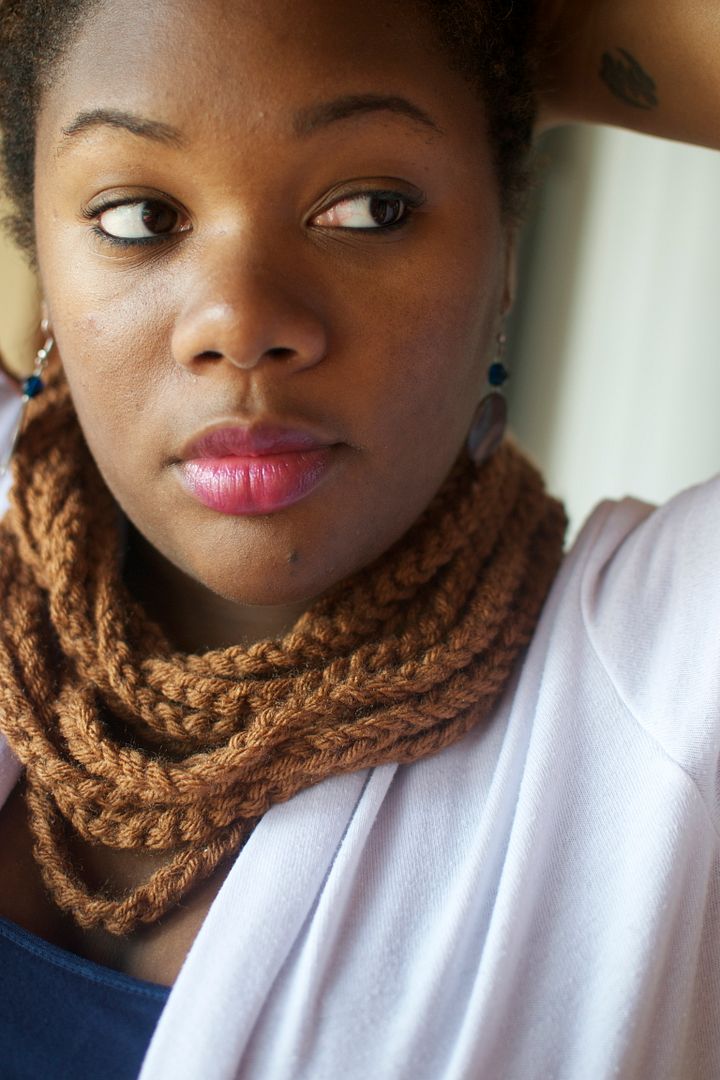 And when it warms up a bit, you can drape them like a large necklace.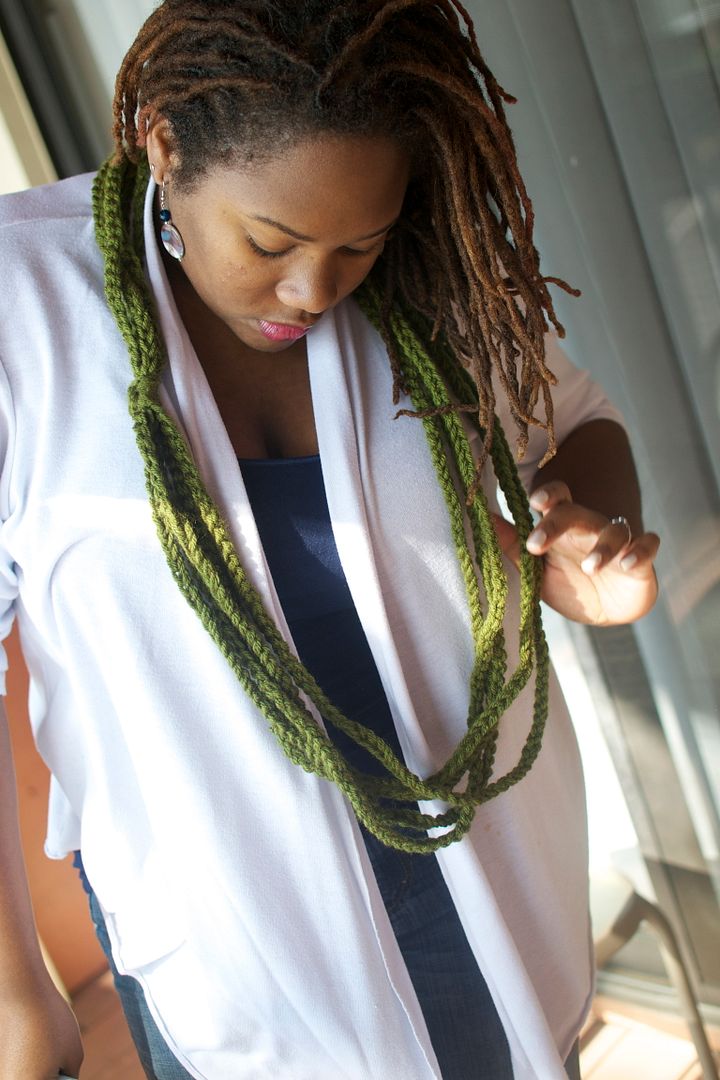 Or double 'em up.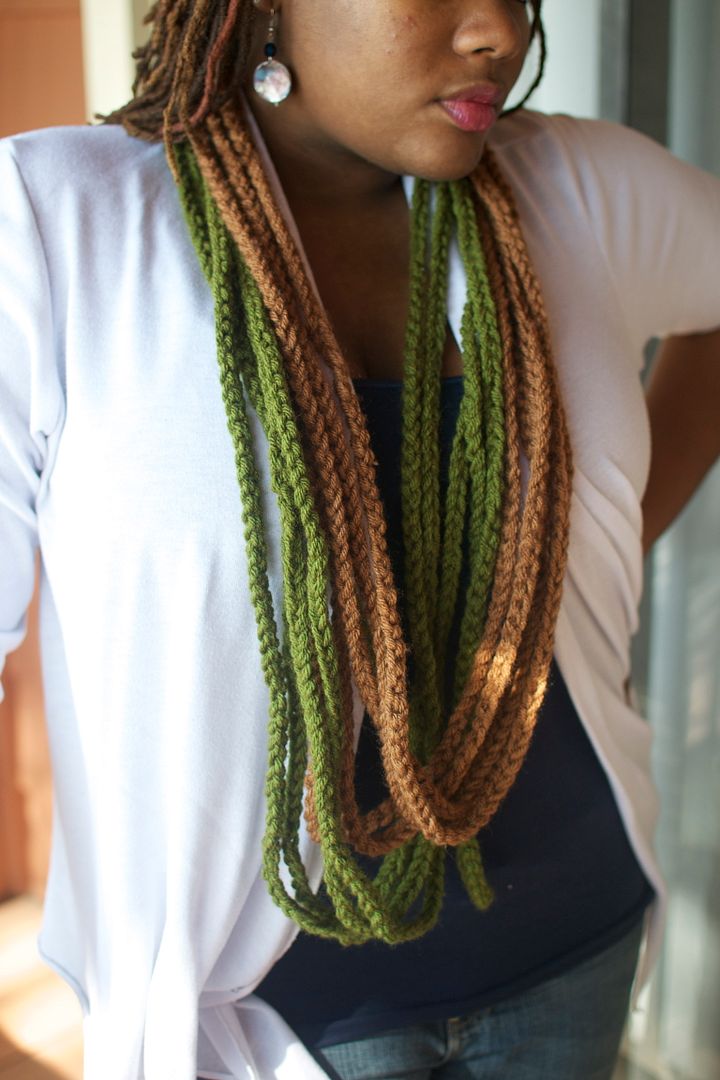 I loves 'em.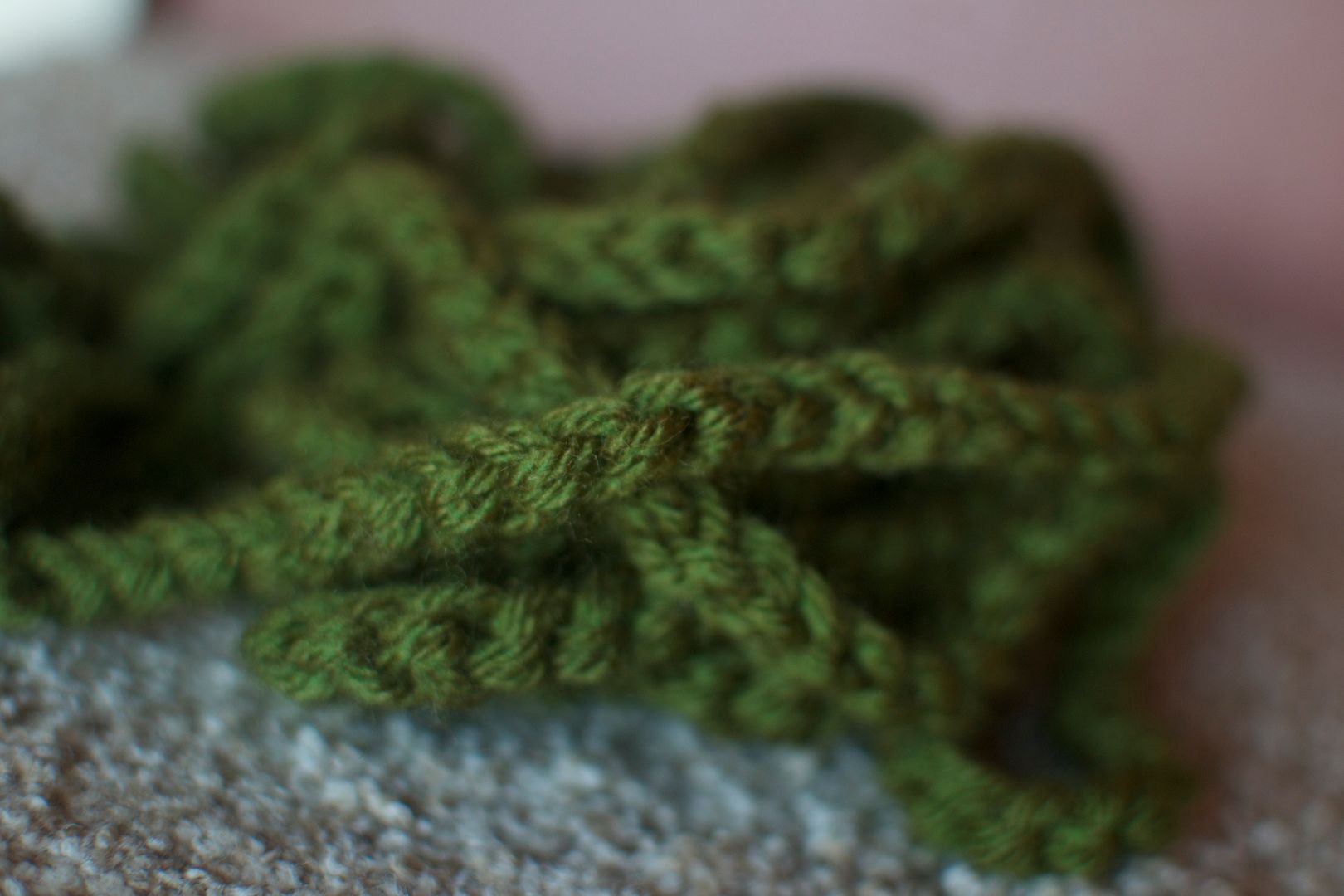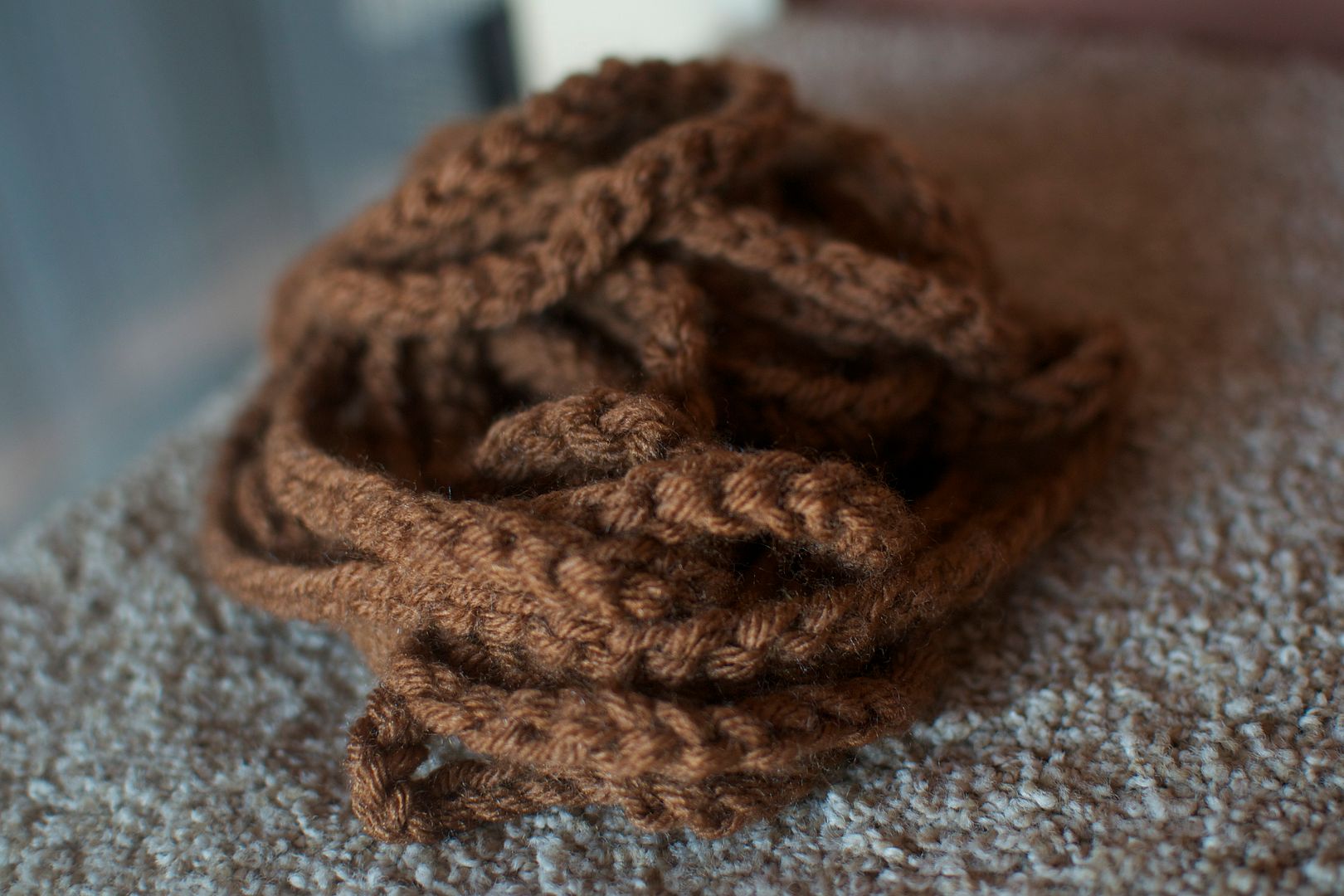 You can grab these at G.L. Accessories for $14 buuuuut if you use the code CLUMPS12 at checkout you can save 15% off of your order. Act quickly as the code will expire 1/31/12. Gwendolyn is also running a special this month. Buy 2 rope scarves ad get 1 free. So with the coupon and discount code, you'll get 3 scarves for less than $23. Yeah mon!!
Yay for supporting the smaller businesses!